This week featured some drama at the NRA's oversight meetings. I was there in person to cover the events on the ground. And I turned out to, once again, be the only reporter at the board meeting.
That makes The Reload the only outlet that can provide insight into how things actually went. And, while the attendance was small, the developments weren't. The NRA Board decided to stick with CEO Wayne LaPierre despite allegations he diverted millions of dollars of NRA towards his own personal expenses, and somebody was nominated to run against him for the first time in a long time.
The decision to stand by LaPierre will likely have a major impact on the legal battle over the NRA's future, including whether it has one at all. We'll have to see if it ends up being for better or for worse.
In addition to the NRA drama, we saw President Biden's failed ATF nominee confirm the major details of the accusations levied against him as first reported by The Reload. However, he denied harboring any racial animus. We also got a better picture of how many guns Americans are buying now and how many they bought last year.
Plus, I talked with Top Shot champion turned political activist Chris Cheng on the podcast!
---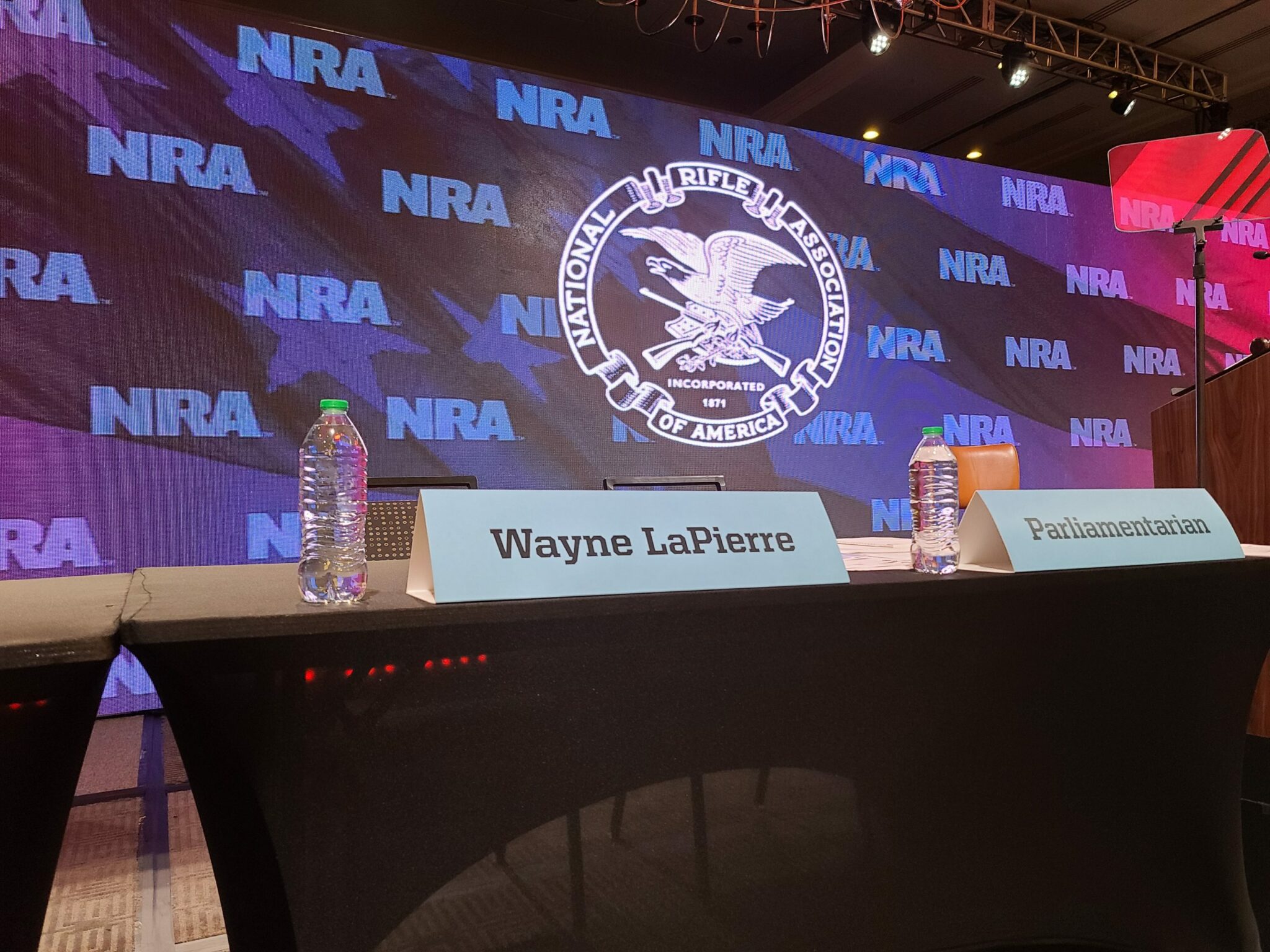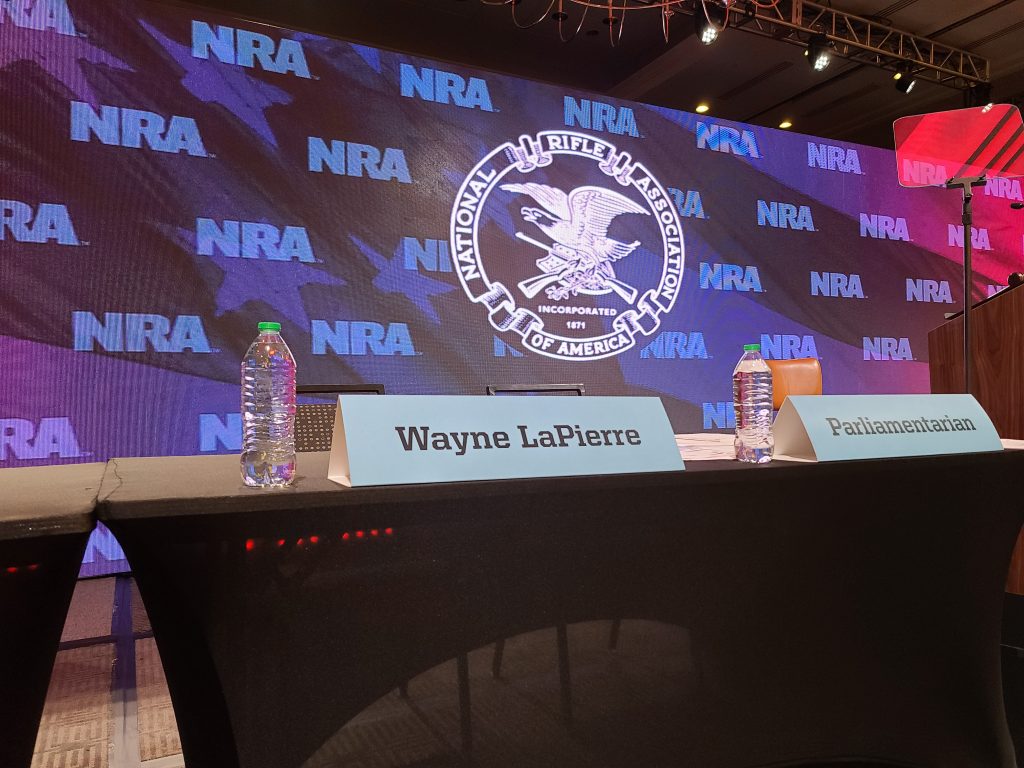 Wayne LaPierre Re-Elected to Lead NRA Despite Dissension
By Stephen Gutowski
CHARLOTTE, NORTH CAROLINA — Wayne LaPierre remains in control of the National Rifle Association.
The longtime head of the nation's largest gun-rights group was re-elected to be executive vice president and chief executive officer despite being accused of diverting millions of dollars of the group's funds to his own lavish personal expenses. The decision was not without controversy, though. For the first time in years, an alternative was nominated to run against LaPierre.
LaPierre received 44 votes, while former board member Rocky Marshall received two votes. Another three board members abstained from voting. The NRA has 76 board members, which means 27 did not enter a recorded vote, likely because they did not attend the board meeting.
The Reload attended the meeting but, despite being allowed to sit in on the earlier members' meeting, was not allowed inside the board meeting because it was closed to press. The Reload was the only press in attendance at the event. Multiple NRA members and board members shared details of the meeting with The Reload as it occurred and after it was over. Frank Tait, a member who has advocated for the removal of LaPierre and was allowed inside, also posted an accounting of what took place in his personal publication.
Click here to continue reading.
---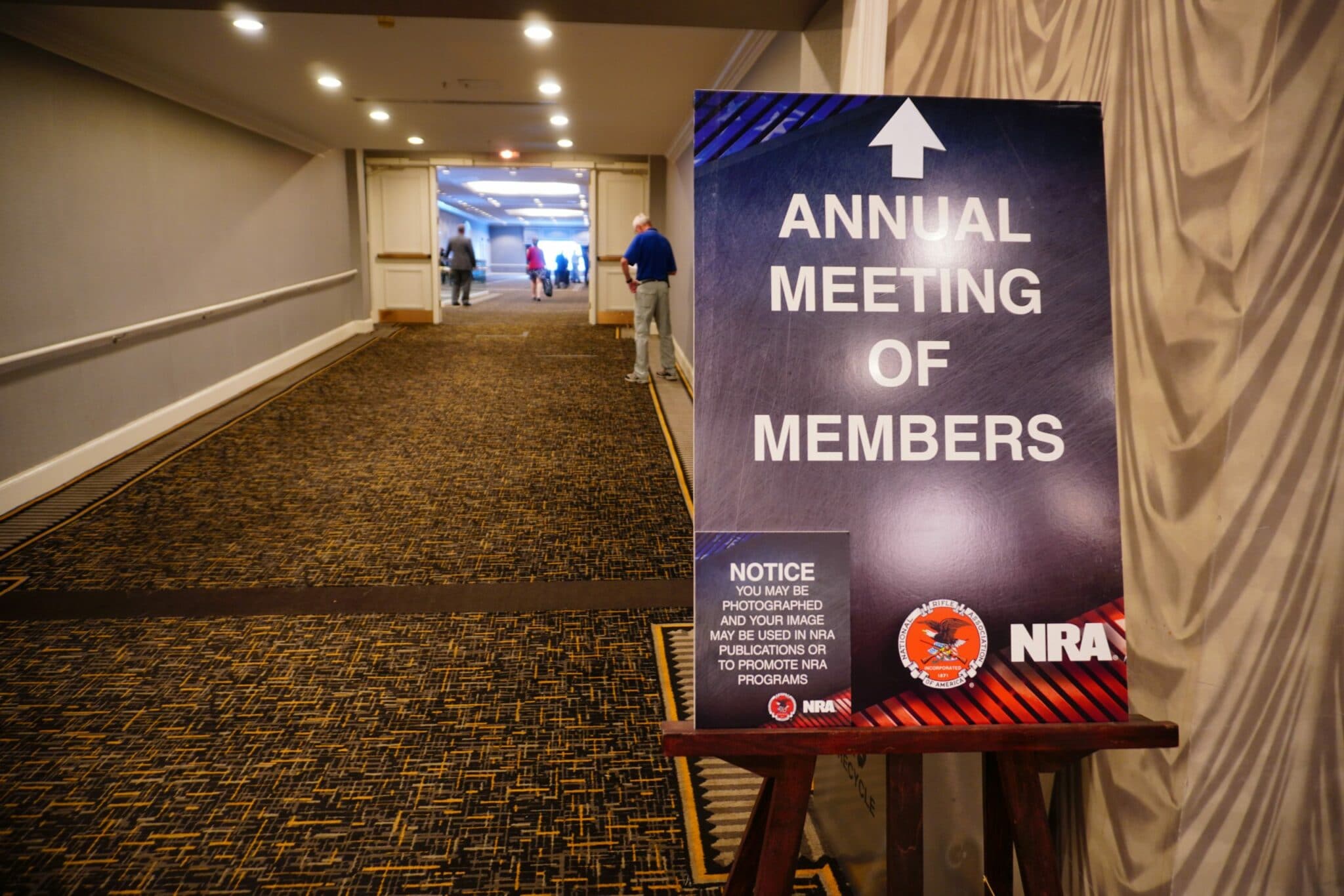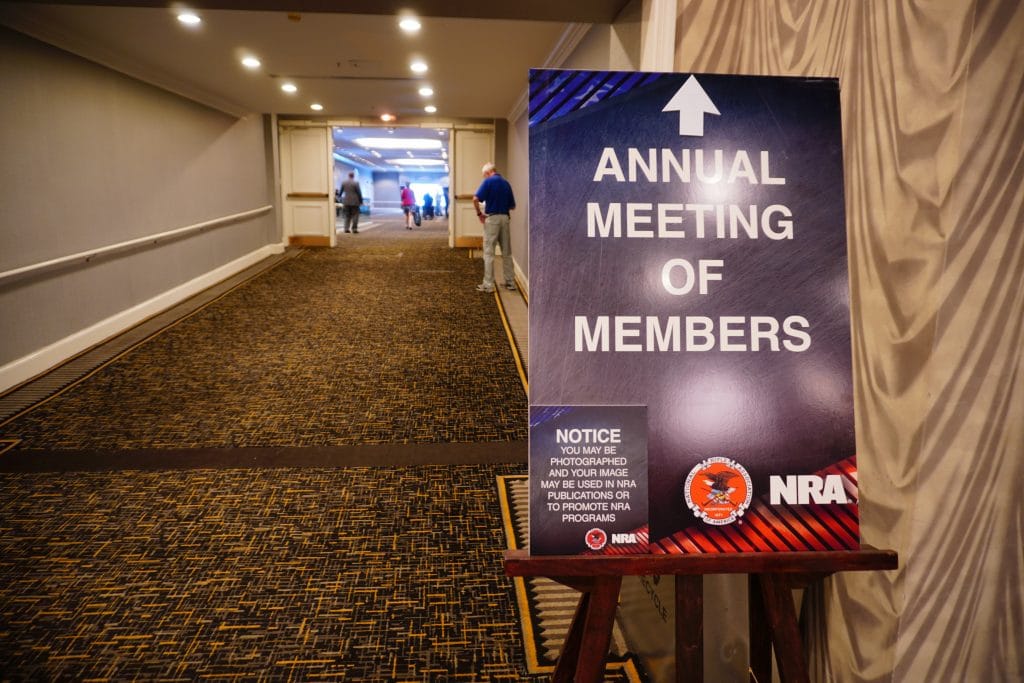 Analysis: First Thoughts on the NRA Oversight Meetings [Member Exclusive]
By Stephen Gutowski
I got back from the NRA meeting of members and the board meeting on Saturday night. I'll have more reporting on what happened there this week, but I wanted to give you guys some brief insights.
The members' meeting was tiny. One of the people in the room counted 128 people. I'd put the number a bit higher. Maybe 150. But that's a tiny percentage of the 5 million members the group has. Plus, a large portion of the people in attendance were board members, the family of board members, and staff.
It had to have been one of the smallest members' meetings in the group's history.
It may have been one of the shortest too. After a few quick speeches, a single resolution was put up for consideration. Frank Tait, who is also trying to intervene in the New York dissolution suit to remove NRA leadership, entered a resolution demanding the resignation of CEO Wayne LaPierre and other executives. A board member objected to the motion, and a vote to decide whether to debate the resolution was taken.
About ten people in attendance voted to debate. Most of the rest voted against it. So, the resolution failed without anyone on either side making their case. And, about an hour and a half after it started, the meeting ended.
The board meeting provided a little bit more interest.
If you're a Reload Member, click here to read the full piece. If not, join today for access to this and other exclusive content!
---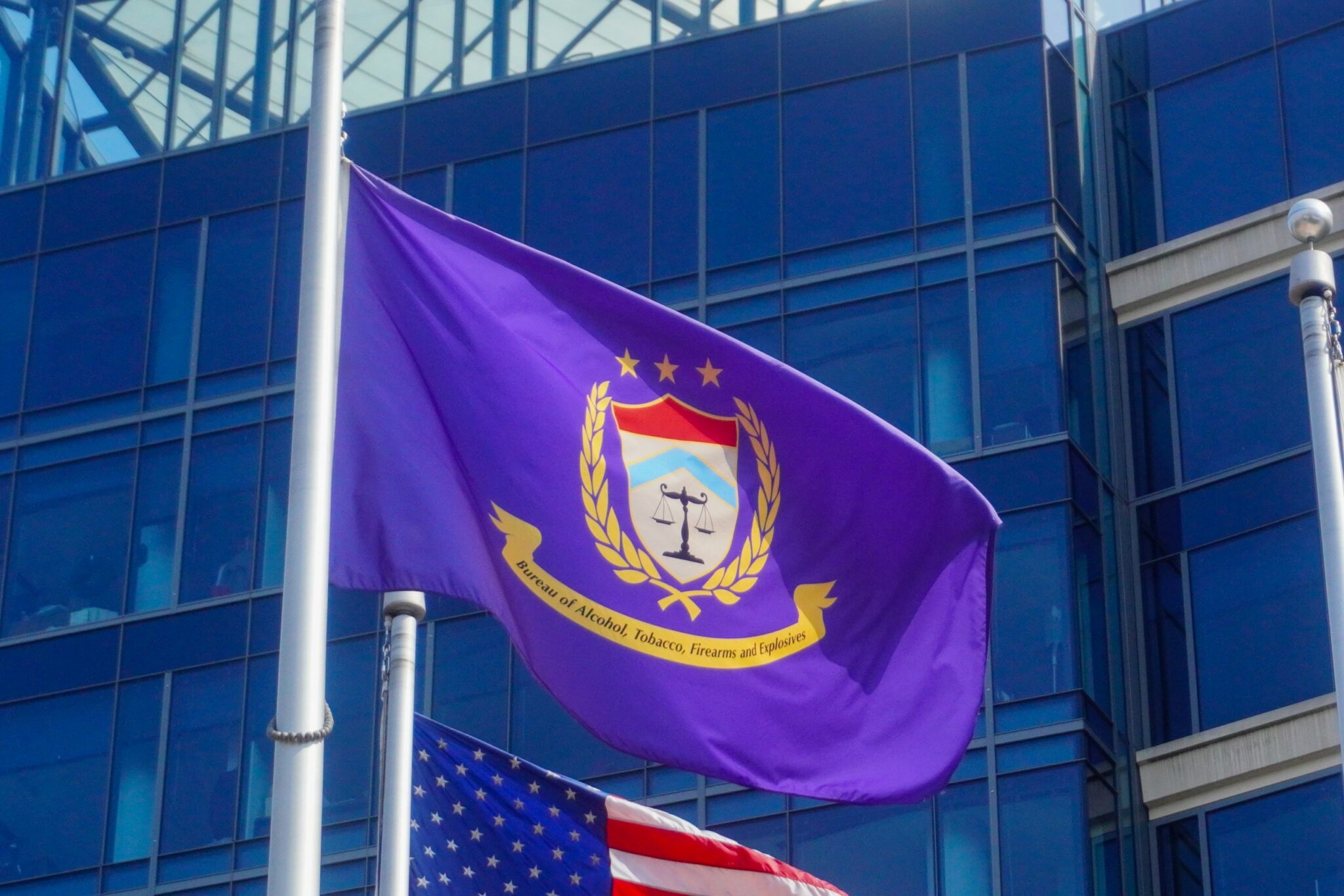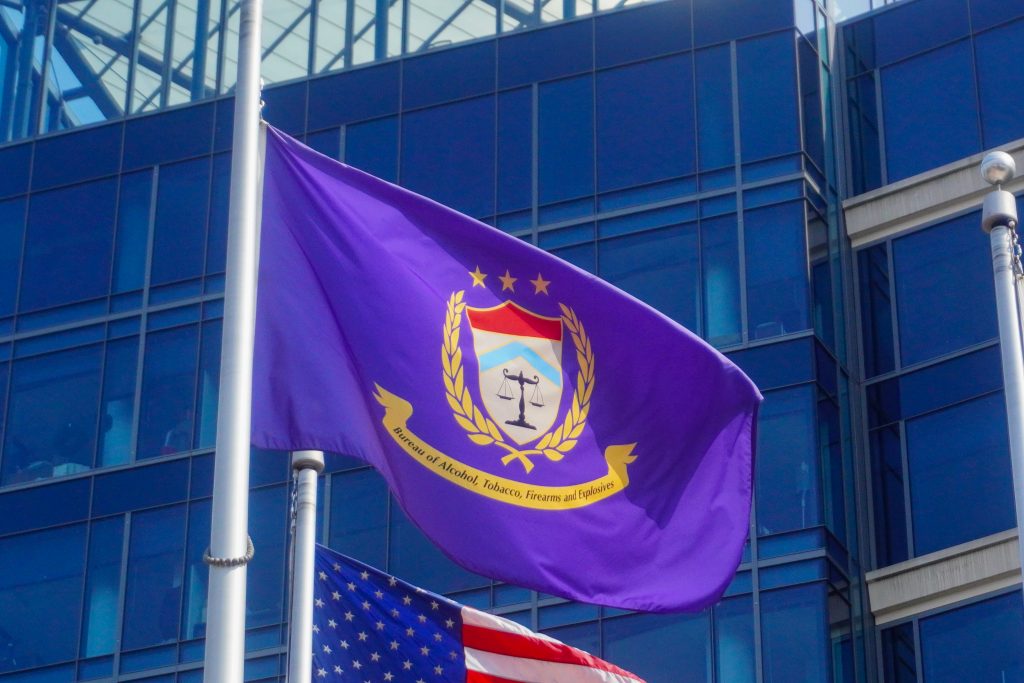 Failed Biden ATF Nominee Confirms He Accused Black Agent of Overperforming on Test, Denies Race Played a Role
By Stephen Gutowski
President Joe Biden's ATF director nominee corroborated more details about cheating allegations he made against an ATF agent during his time with the agency.
David Chipman, whose nomination was pulled a few weeks after news of the allegations were first reported by The Reload, confirmed he did accuse a black agent of cheating on a promotion assessment. He further confirmed the allegation was based on his judgment the agent had performed too well on the section of the assessment he oversaw. His comments confirm two parts of the black agent's story which have not previously been corroborated.
"I believe it had to have been a bias," the black agent, who retired with more than 25 years at the agency, told The Reload in August. "My answers were just 'too good.' And my thought is he just said, 'this black guy could not have answered this well if he wasn't cheating.'"
Chipman "emphatically" denied race played any role in the complaint and complained about the lack of pushback from the Department of Justice (DOJ) on the story.
"There was no way I would have made it out of ATF honorably if there was merit to any of that," Chipman said in an interview with USA Today and The Trace. "My frustration was that DOJ knew all of these facts and could have put a quick end to it. It hurt me personally."
Reacting to Chipman's latest comments, the black agent told The Reload he did not believe his denial that the cheating allegation was not racially motivated.
Click here for the full story.
---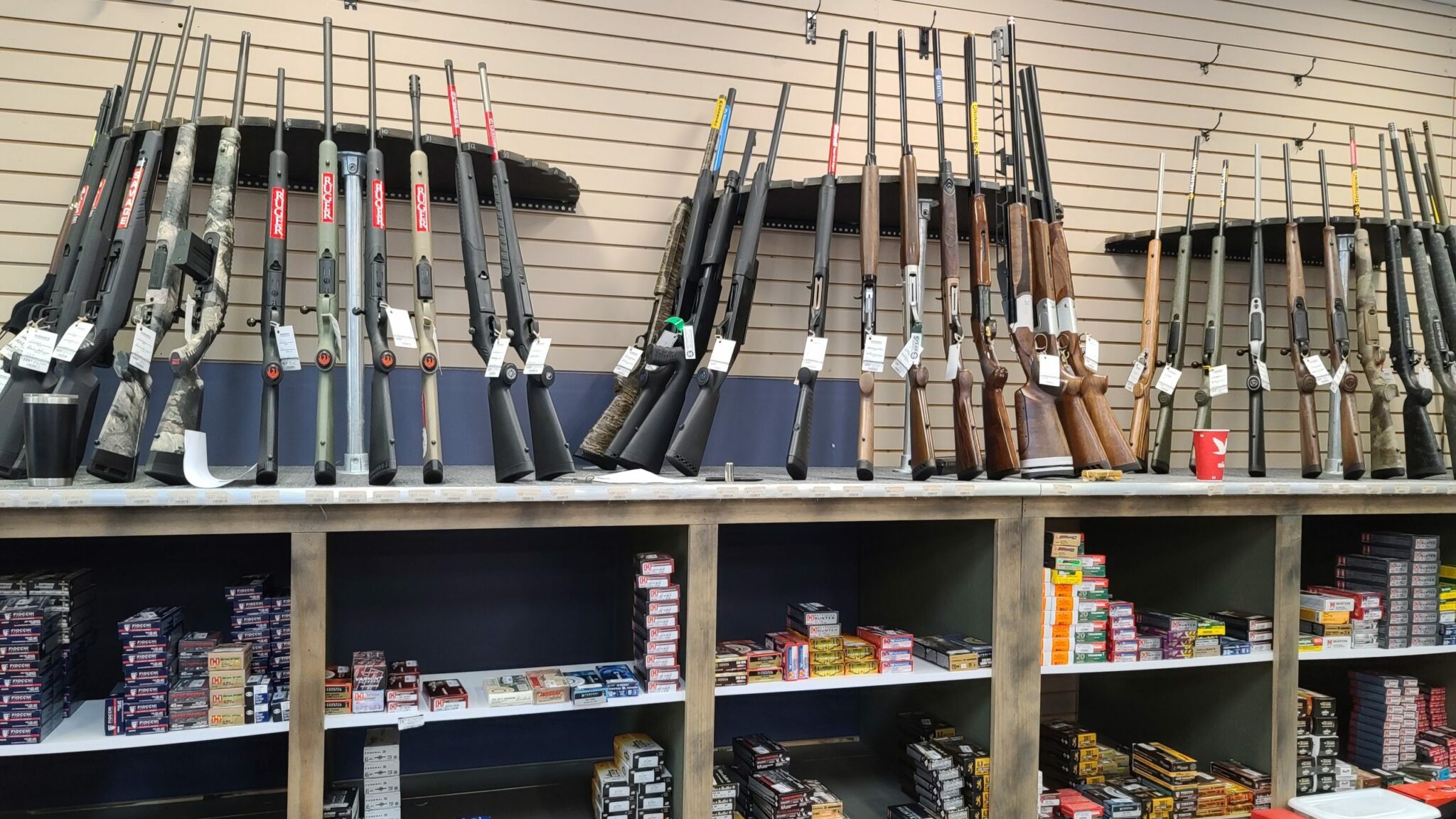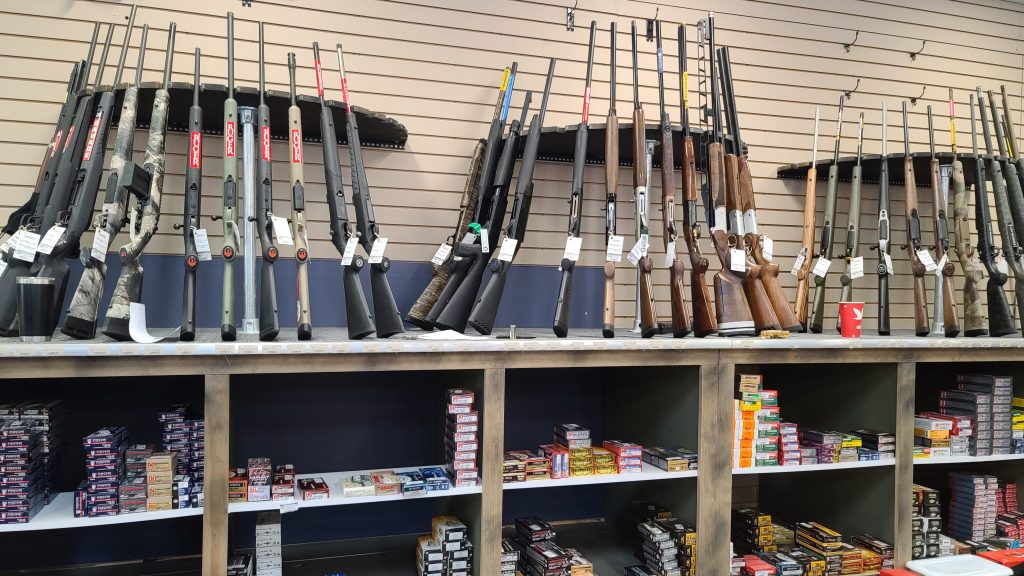 2021 Gun Sales Surpass 2019 Totals with Three Months Left to Go
By Jake Fogleman
Over 13.7 million gun-sale background checks have now been conducted this year–more than all of 2019.
The National Shooting Sports Foundation (NSSF), the firearms industry trade group, released its latest monthly analysis of FBI background check data on Monday. It showed the September 2021 gun-sale background check numbers to be the second-best for the month on record, with only September 2020 seeing higher levels. It also marks the fifth straight month with gun-sale background checks at second-best levels.
The data provides further evidence of a new post-surge normal for gun sales in the United States. While concerns over the pandemic and civil unrest that fueled record sales in 2020 have largely subsided, they may have been replaced by concerns over federal gun control proposals and record increases in murder as a source of heightened demand for guns.
Click here to read the full piece.
---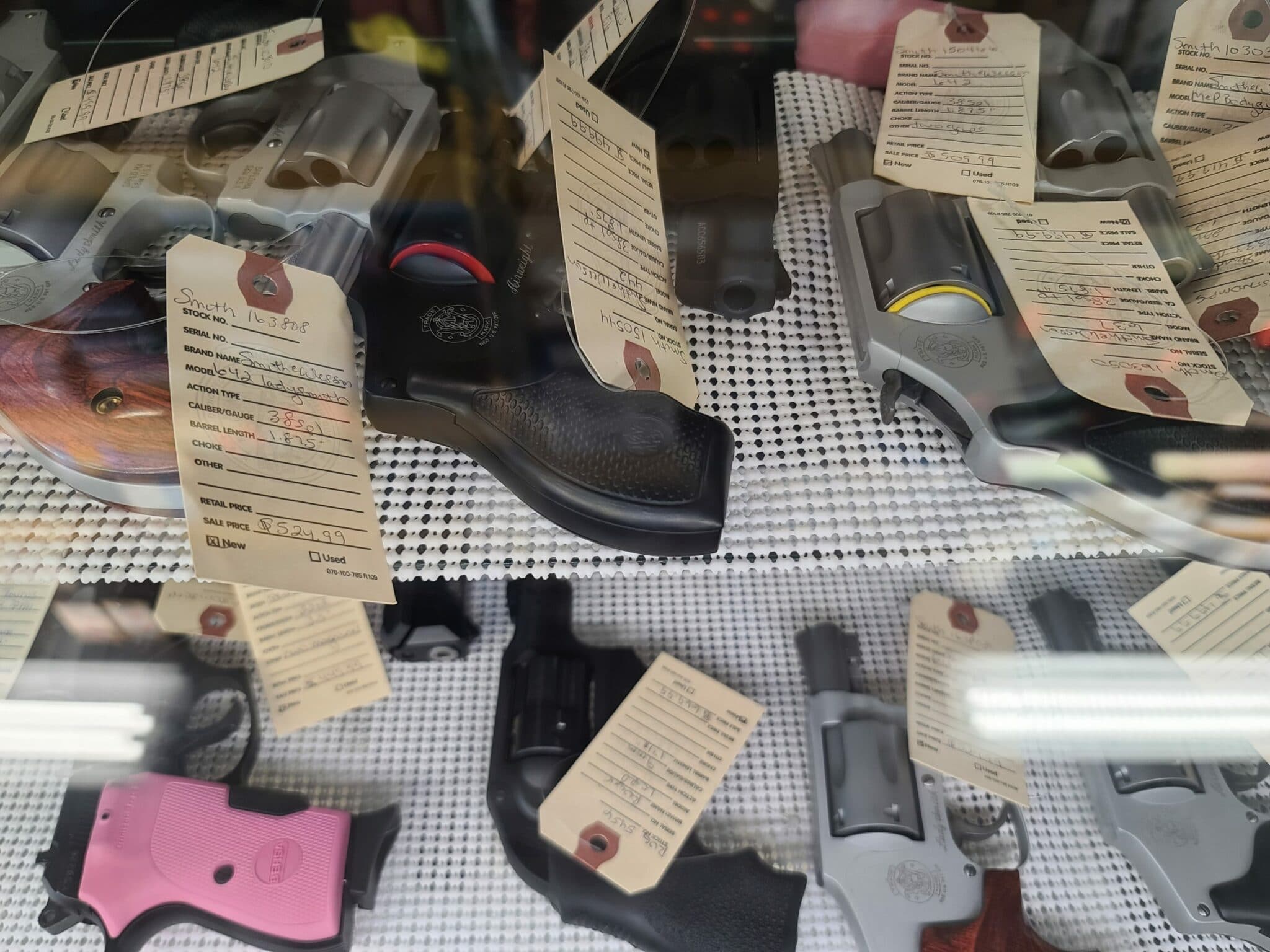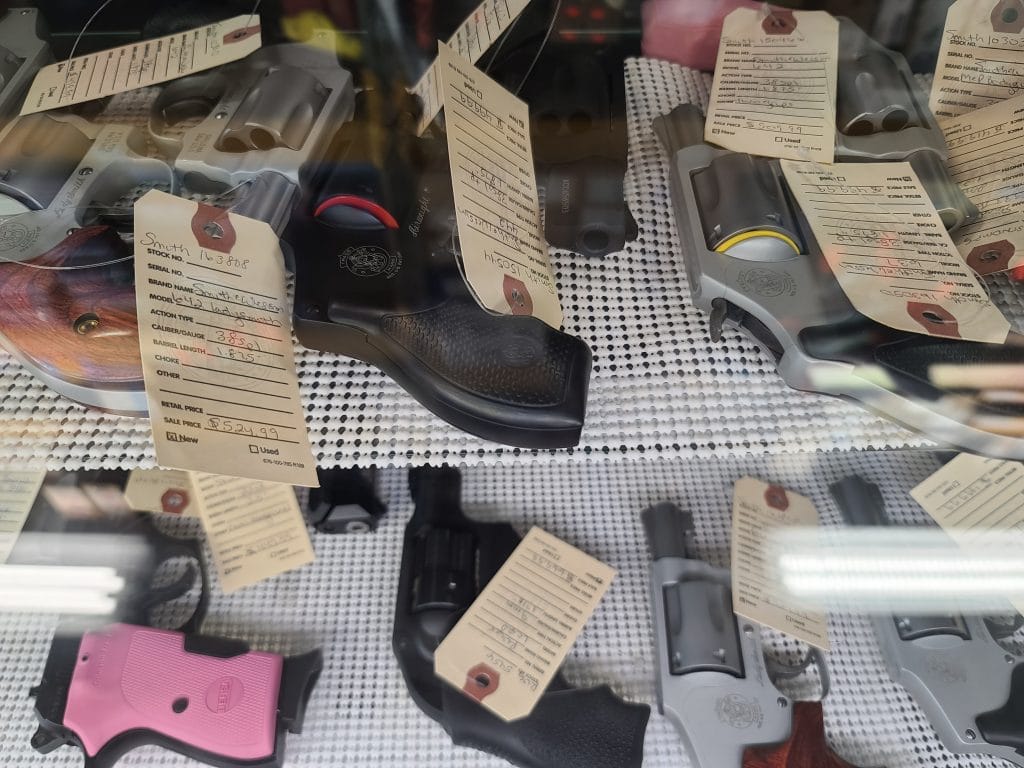 Analysis: Gun Sales Could Leapfrog Last Year as Fall Arrives [Member Exclusive]
By Stephen Gutowski
2021 has settled firmly into a definitive spot on the all-time gun sales list.
As we reported this week, gun-related background checks topped 13.7 million at the end of September. That puts the first nine months of 2021 beyond what was sold in all of 2019. But it remains below what was sold by this point in 2020.
But it's possible that could change over the last three months of the year.
There are a couple of factors at play that could make that possibility a reality. The first is the seasonal nature of gun sales. We're coming out of the summer slow period and headed into the fall, where we usually see the strongest sales of the year. In fact, the upswing has already started.
"September also saw firearm sales continue an incremental month-over-month climb, with over 20,000 more background checks for gun sales than were recorded in August 2021," Mark Oliva, a National Shooting Sports Foundation spokesman, said earlier this week. "Firearm sales typically rise during autumn months as hunters get back into the woods, fields and marshes for hunting season and gun buyers take advantage of new models and holiday sales."
Last year, things were a bit different. The most significant surge in gun sales came in March and June because of the extraordinary circumstances surrounding the pandemic and the racial unrest the country experienced. Then things slowed down a bit from there.
If you're a member, click here to read the whole piece. If not, buy a membership today to get access!
---
Podcast: Top Shot Champion Chris Cheng on Gun-Rights Activism and NFT Firearms
By Stephen Gutowski
This week, Chris Cheng of Top Shot fame joins me on the show.
After winning the title back in 2012, Chris told me his life changed forever. He used to spend most of his time doing work for leading tech companies, including Google. He still works in the tech space, but much of his time is now dedicated to the gun space–especially gun activism.
He's worked with some of the most prominent gun-rights groups, and he's even testified on Capitol Hill. Now he's an advisor to the Asian Pacific American Gun Owners Association (APAGOA). His work as an Asian-American gun-rights advocate has made him the target of gun-control groups.
We talk about how the Violence Policy Center singled him out in its newest report decrying the growth in Asian-American gun ownership. We also talk about APAGOA helping train new gun owners in the Asian-American community, and it filed its first brief at the Supreme Court.
Then we talk about Chris's foray into the intersection between NFTs and firearms. He explains what an NFT (non-fungible token) is and how it could impact the future of the gun industry. Pretty fascinating stuff.
Plus, I give an update on the latest in the David Chipman saga. And I talk to a Reload member, who just became a gun owner for the first time recently, living in New Jersey.
It's a great episode. Give it a listen!
You can find the podcast on all major podcasting apps or by clicking here.
You can also watch the video podcast on our YouTube channel.
---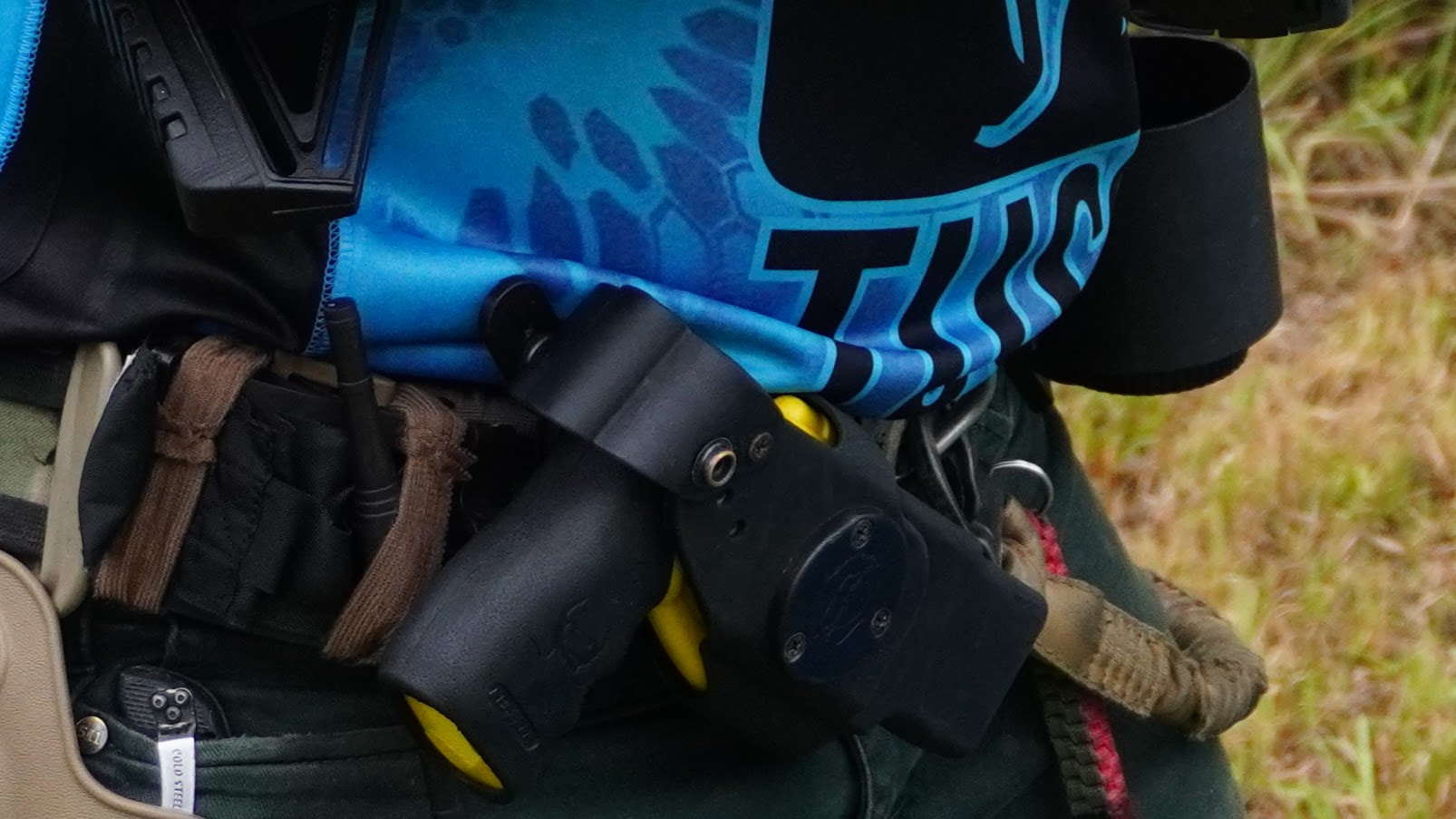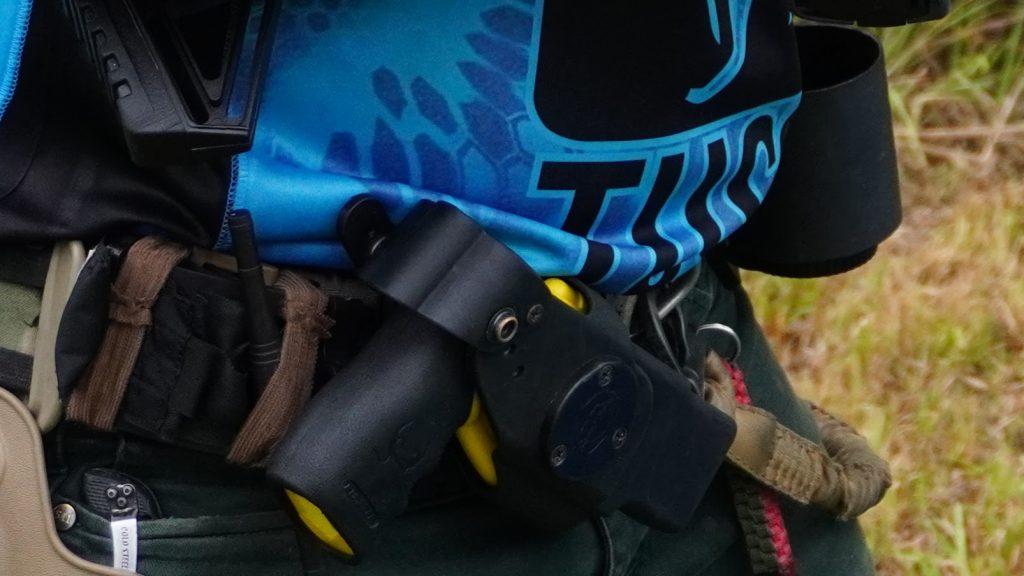 Gun-Rights Groups Sue New York City Over Stun Gun, Taser Ban
By Jake Fogleman
New Yorkers may soon have new options for self-defense.
On Tuesday a new lawsuit was filed against New York City and its police commissioner Dermot Shea to invalidate the city's ban on tasers and stun guns. The suit alleges that the absolute prohibition of these weapons represents a violation of the Second Amendment.
"While states and localities have some ability to regulate the keeping and bearing of arms, the Second Amendment prohibits states and localities from flatly prohibiting law-abiding citizens from keeping bearable arms, and particularly arms that are in common use for the purpose of self-defense," the complaint states.
The Second Amendment Foundation (SAF) and Firearms Policy Coalition (FPC) filed the lawsuit on behalf of three New York City residents looking to purchase a stun gun or taser for self-defense.
"As many courts have properly held, electronic arms are commonly kept and carried for self-defense," Adam Kraut, FPC's senior director of legal operations, said in a press release. "Under the Supreme Court's precedents, New York City's ban on these common arms is categorically unconstitutional. The City may not like the Second Amendment, but it cannot opt-out of the Constitution."
---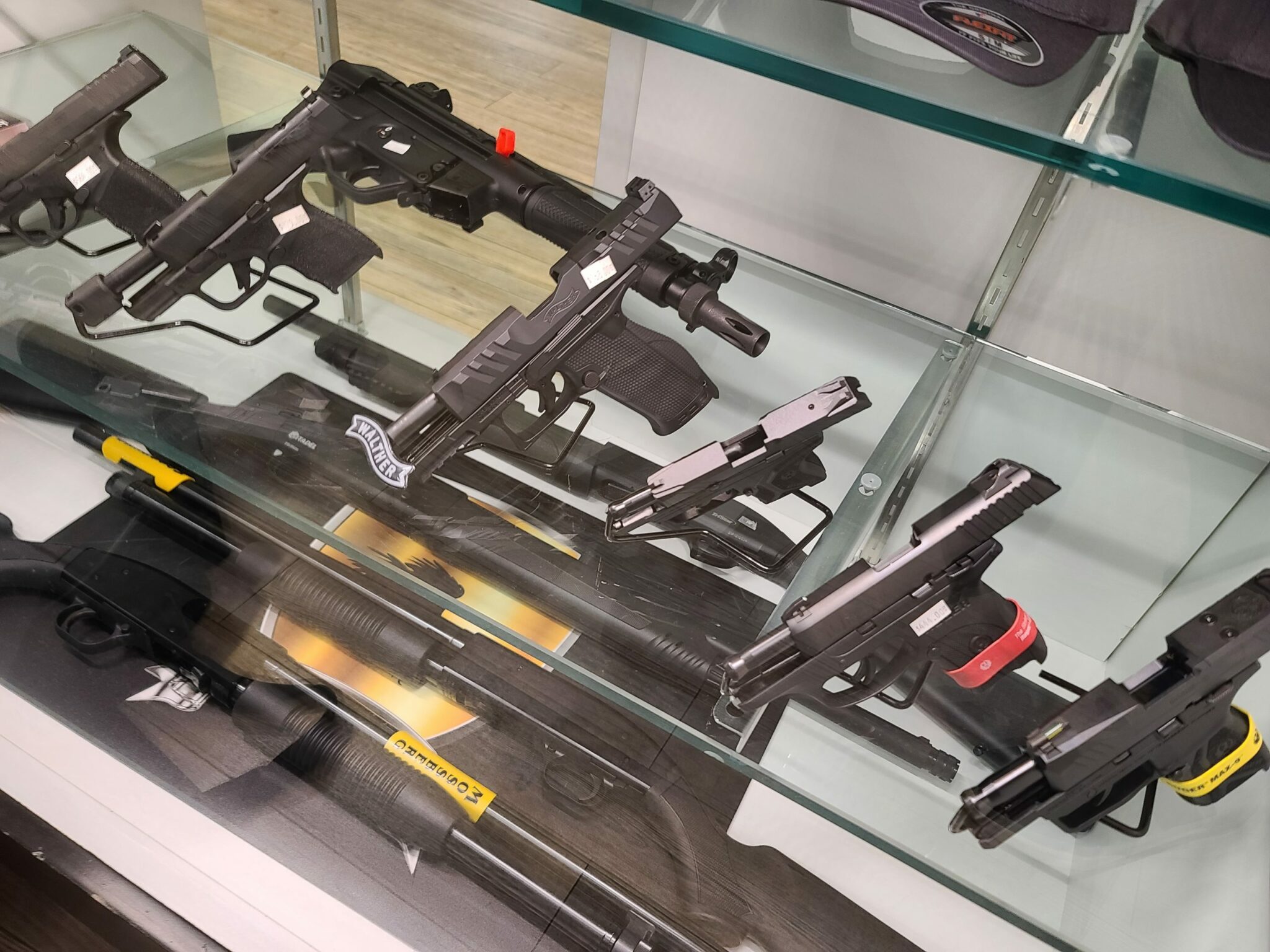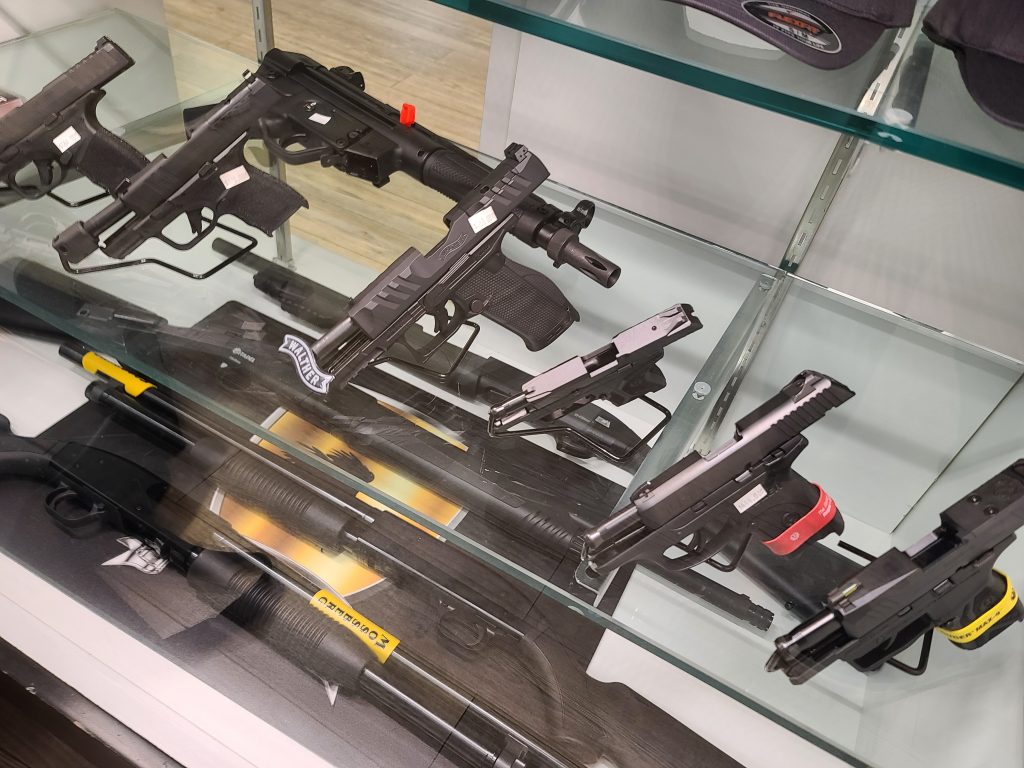 More Firearms Imported in 2020 Than Ever Before
By Jake Fogleman
More firearms were imported into the United States in 2020 than any other year on record.
That's according to the ATF's 2021 annual report on firearms commerce in the United States, which was released Monday. The report showed a massive surge in gun importation. The numbers climbed to over 6.8 million firearms in 2020, marking the highest level on record.
The ATF's Firearms Commerce Report is an annual compilation of statistics kept year over year in order to track changes in the gun industry.
"This report presents data drawn from a number of ATF reports and records in one comprehensive document," the bureau said on its website. "It also provides comparative data from as far back as 1975 for context, analyses of trends over the years, and a fuller picture of the state of firearms commerce in the United States today."
The report is notable in light of the record-breaking level of gun sales the country has seen in recent years, with reports of domestic firearm manufacturers struggling to increase output during the pandemic in order to meet the unprecedented surge in demand. Many of the most popular firearms on the civilian market–including Austrian-made Glocks–are produced by foreign companies, suggesting increased importation was necessary in order to meet the heightened consumer demand.
Click here to get the full story.
---
Outside The Reload
DC residents trying to obtain concealed carry permits seeing lengthy delays | Fox 5 DC | By Stephanie Ramierez
For Sale Now: U.S.-Supplied Weapons in Afghan Gun Shops | New York Times | By Ruhullah Khapalwak and David Zucchino
Chicago Prosecutor Drops Charges In Gang Shooting, Claiming Mutual Combat | Bearing Arms | By Cam Edwards
New York AG Bashes NRA Election Results- "The Rot Runs Deep" | Bearing Arms | By Cam Edwards
Sen. Chuck Schumer demands crackdown on 'ghost guns' | New York Post | By Steven Vago and Sam Raskin
---
That's it for this week in guns.
If you want to hear my analysis of these stories and more, make sure you grab a Reload membership to get the exclusive analysis newsletter every Sunday!
I'll see you all next week.
Thanks,
Stephen Gutowski
Founder
The Reload