I've decided to move the weekly newsletter up to Friday. I think that fits a bit better with most people's schedules. Everyone can get a roundup of what happened in gun news before the weekend hits. Then, on Sunday, Reload members can read the analysis newsletter to get a better grasp on how this week's news will affect things moving into the next week (you should, of course, buy a membership today if you want that extra insight).
This week was another busy one.
First, something fun: I took an in-depth look at a new show that really captures the changing face of gun ownership in America. Neither host of Guns Out TV thought they'd start a show about guns in the middle of a pandemic. But they are showing what it's really like to be a black gun owner in America. Their story might just be where American gun culture is headed.
Americans bought more guns in April 2021 than any other April on record. That's truly impressive given the previous record was set last year when long lines were stretching outside gun stores across the country.
The NRA's fate is now in the hands of a bankruptcy judge in Texas. In my latest on the case, I detailed the closing arguments from all sides in the case and what options the judge has. Read up on that below to get ready for what Judge Harlin Hale decides to do.
Oh, and we also had a members-only Q&A on the Supreme Court's first-ever gun-carry case that I thought was fantastic. So, I excerpted just a bit of it to give everyone an idea of what it was like.
---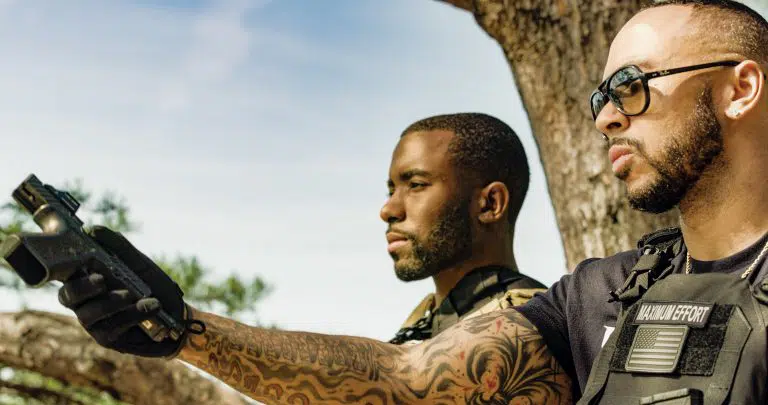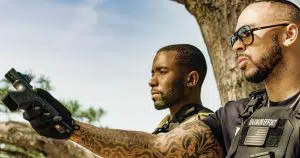 The Show That Captures America's Changing Gun Culture
John Keys became one of the millions of Americans to buy their first gun in March 2020. As an African American, he was part of the fastest-growing demographic to do so.
"Right at the height of all of the craziness is when I bought my first pistol and rifle," Keys told The Reload. "I didn't know where all that was gonna go. So I just figured, 'you know what, let me go to this gun show and just try to pick up a rifle and a pistol before I can't get it anywhere.' It was the last gun show before they shut everything down."
Less than a year later, he's part of another expanding group: new gun owners who have already turned into activists. He now co-hosts Guns Out TV with Shermichael Singleton, another black gun owner. The pair uses the program to show what black gun ownership in America looks like while being educational and, especially, entertaining.
"The vast majority of new gun owners in 2020 were black people," Keys said. "We felt we needed to step out. We just noticed that a lot of the content out there looks a certain way and appeals to a certain audience. We wanted to broaden that audience. And what better way than, like Shermichael always says, two black guys handling firearms responsibly, showcasing all of the different experiences and education that people can partake in."
Click here to read the full story.
---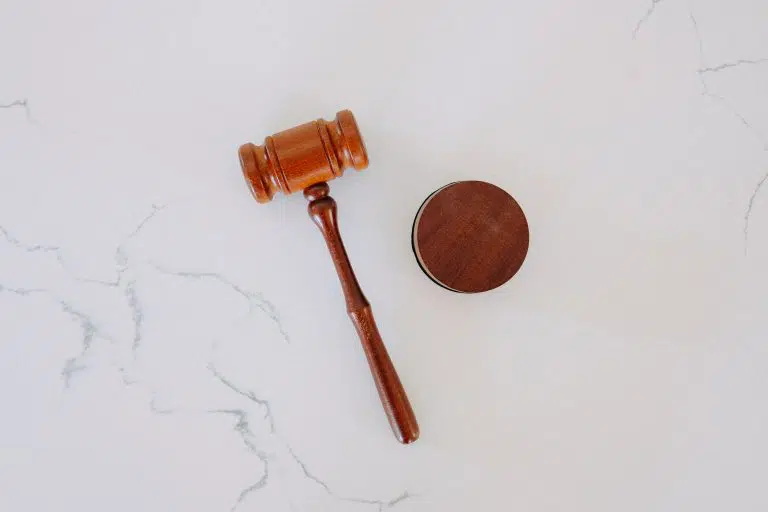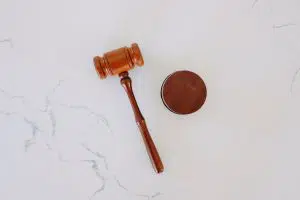 Members Q&A on the Supreme Court's big gun case
We had our first question and answer session for Reload members Tuesday, and I have to say I was extremely impressed by how knowledgeable our members are. There were many insightful and detailed questions. Since many of the exchanges were really illuminating, I figured I'd share at least one here:
Mysterious Reload member "NoneOfYourBusiness," asked:
Obviously, cases that don't have a requisite amount of support aren't granted CERT. Also, cases that may have support but not the final votes often get passed on. Who do you think were the supporters of granting CERT, and why did they think this case was win-able? Who do they think will be the votes that will put them over the top in a decision. And, will Thomas be the one to write the opinion?
Here was my reply:
As Professor Blackman noted in my piece last week, once the court gets to 4 votes for cert, the rest of the process is kind of just a game of compromise to get that 5th vote, especially when it comes to what question should be answered.
"I can't imagine Kavanaugh and Barrett flinch on this one, but maybe Roberts is trying to pull some stuff hoping he can make this action limited," Blackman said. "Maybe none of this matters. Maybe, ultimately, this was just the liberals trying to throw a wrench in things, and then the conservatives will do whatever they want. That's entirely possible."
There was reporting from CNN a year or so ago that Roberts was the one keeping the Court from taking up significant gun cases in recent years. The New York case they took up last year seemed to be more in Robert's wheelhouse because it was far more limited. New York mooting that case by changing its law may have pushed the other conservative justices to want something more aggressive.
Plus, you have Barrett now. She has, of course, further tipped the balance of the court. I imagine having a solid five for some sort of ruling to expand Second Amendment jurisprudence made the Court more adventurous.
If Roberts does end up dissenting on the ruling, then I believe Thomas would be the one to write the opinion. He has probably the strongest track record on expanding Second Amendment protections.
There were lots of other great exchanges in there too. Want access to exclusive Reload posts and Q&A sessions? Buy a membership today!
---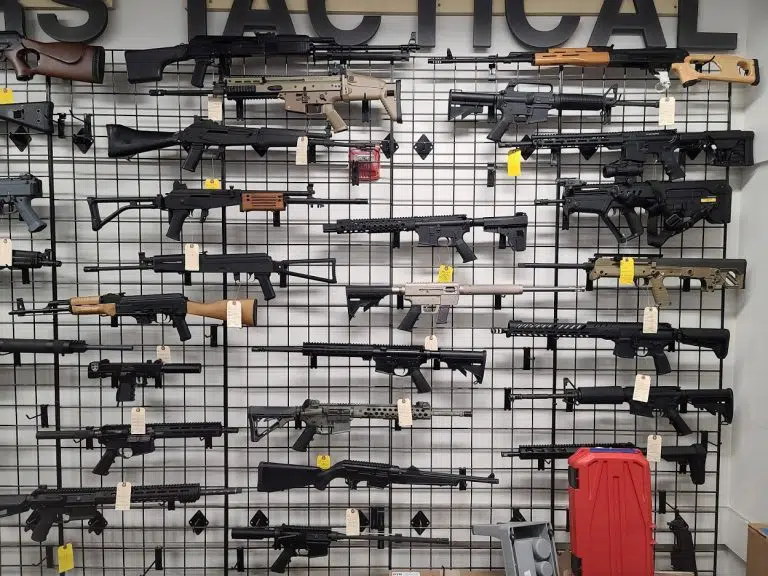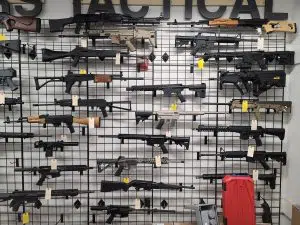 April 2021 saw the most gun sales of any April on record.
The month saw nearly 1.7 million background checks on gun sales, according to an industry analysis of FBI numbers released on Monday. That puts it about one percent up from the previous record set last year. It also continues the remarkable surge in gun sales that has gone on for more than a year.
Sales have been between 1.5 million and 2 million per month since the coronavirus pandemic began last March. 2020 was the best year on record for background checks on gun sales. The first quarter of 2021 was the best quarter in history for gun checks.
---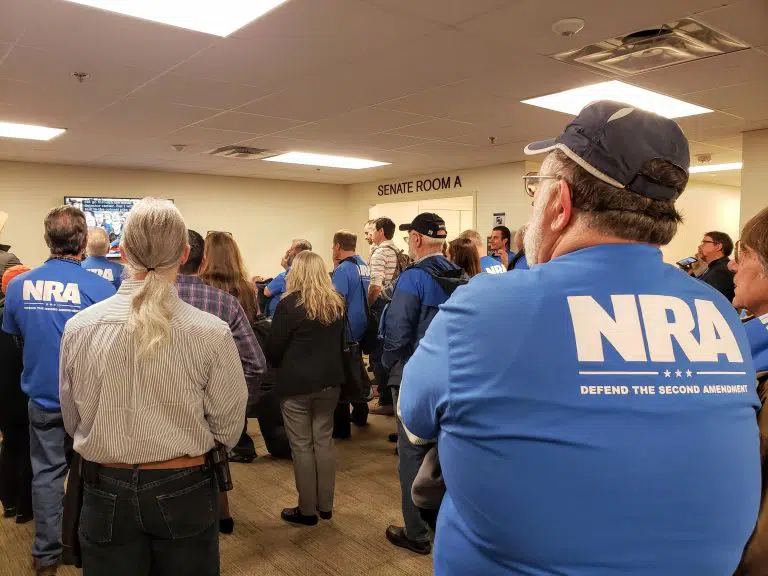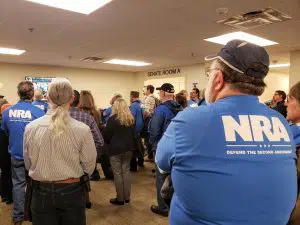 Bankruptcy Judge Set to Decide NRA Fate
The federal judge in the NRA's bankruptcy case said on Monday he was "shooting" to deliver a ruling early next week.
"I've found the matters that are being concluded today to be awfully hard," Judge Harlin Hale said after closing arguments finished. "I said the other day that this one is right at the top of my list on importance of things that I will decide over my judicial career."
Judge Hale's will determine what the country's largest and most influential gun group will look like moving forward or, perhaps, if it will continue to exist at all.
Hale could allow current NRA leadership to continue through bankruptcy and protect the group from potential dissolution in New York Attorney General Letitia James's state case against it. He could appoint a Chapter 11 trustee to displace current leadership. He could appoint an examiner to deliver an independent audit of the group. Or he could dismiss the case outright and allow James to continue her state case undisturbed.
Click here to read the full story.
---
Outside The Reload
Armed Doesn't Mean Dangerous. A Photographer Documents Black Gun Ownership | The Washington Post | By Christian K. Lee
House Republicans urge Senate to oppose Biden ATF director nominee | Fox News | By Brooke Singman
Touching Gun Didn't Establish Possession, Appeals Court Rules | Bloomberg Law | By David McAfee
Media's Gun Ignorance On Display In CNN Story | Bearing Arms | By Cam Edwards
Gun stocks pop as FBI background checks jump | Fox Business | By Brittany De Lea
---
The Reload in the Media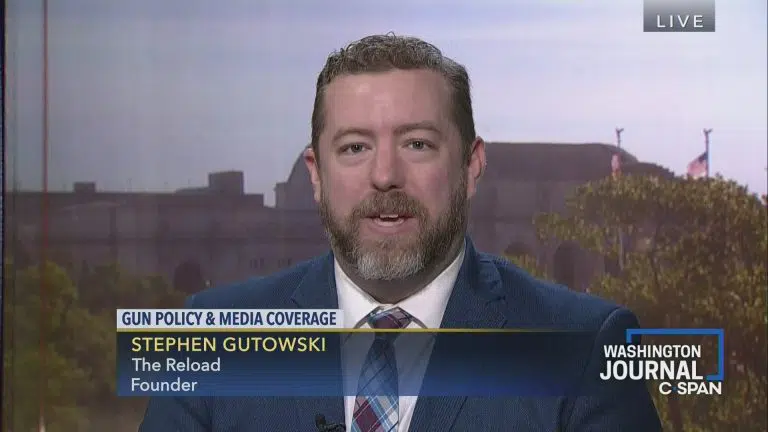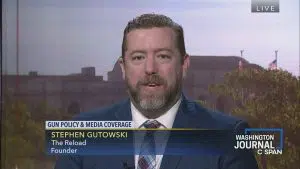 I was on C-SPAN's Washington Journal on Sunday. I always enjoy going on that show because it's serious and focuses on informed conversations and analysis. But it also lets regular people call in to ask questions, which can really make the whole show much more entertaining and grounded.
Anyway, you can watch the full segment here. Let me know how you guys think I did in the comments.
---
That's it for this week in guns.
If you want to hear my analysis of why these were the most important stories and how they may impact you, make sure you buy a Reload membership to get the exclusive analysis newsletter every Sunday!
I'll see you all next week.
Thanks,
Stephen Gutowski
Founder
The Reload