We are under a week from election day, and it's time to figure out which races will tell us about the state of guns in America.
Gun sales have soared to record rates (and then come back down a bit), we've experienced one of the worst mass shootings in American history, Congress passed the first new gun restrictions in decades, and the Supreme Court handed down a monumental gun-carry decision all since the last federal election. So, how that all plays out will be very interesting to watch. And I've IDed the races that will give us the best insight into our gun politics.
We've also been closely tracking some of those key races in the last week before ballots are cast. There's new spending in a pair of key House races from one of the top gun-control groups. There's also new polling in Texas and New York that may surprise some people.
Contributing Writer Jake Fogleman goes through what the latest polling trend in New York says about the dynamics of gun control in that race.
Plus, Open Secrets' Anna Massoglia breaks down gun group election spending on the podcast.
---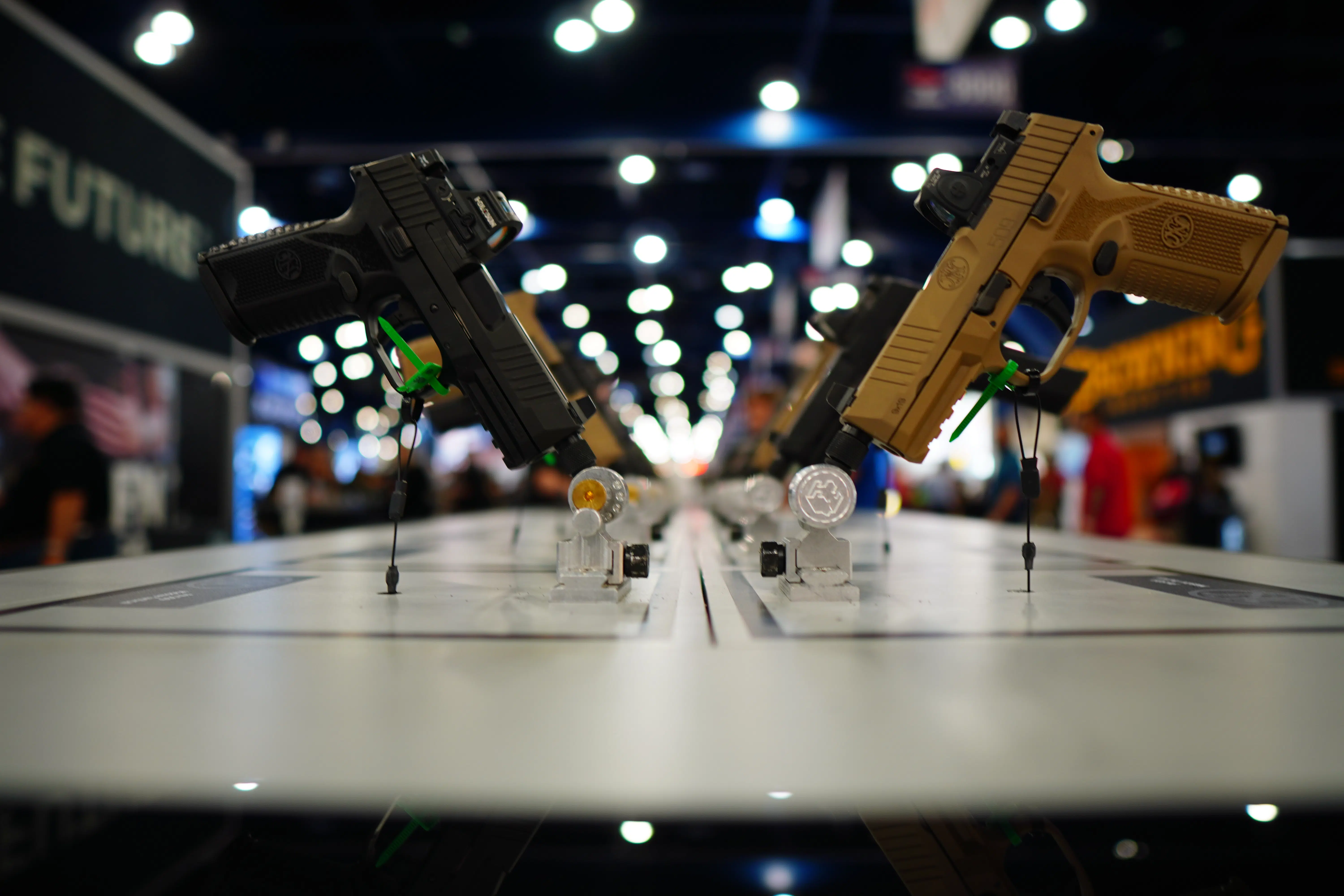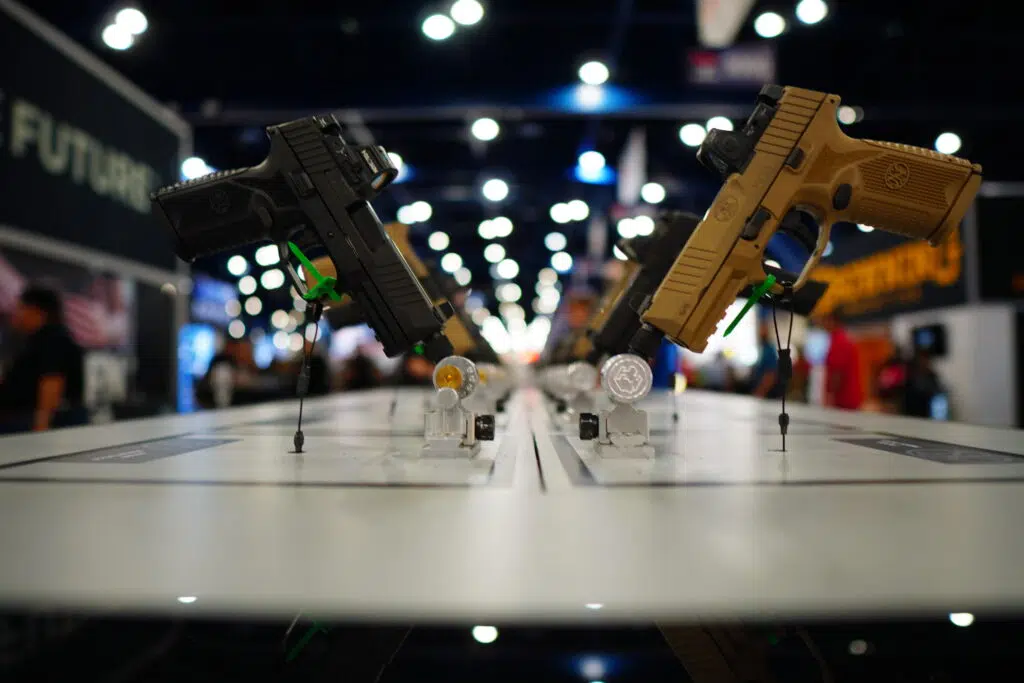 Analysis: The Races That Will Tell Us About the State of American Gun Politics [Member Exclusive]
By Stephen Gutowski
Election Day is coming up on Tuesday, and it will go a long way toward determining the future of guns in America. But some races will provide much more insight than others.
While the general public's attention has turned away from guns as a top issue, it is far more important in a number of key races across the country. Those races will tell us what there is to know about how gun politics are playing and how they may play out during the 2024 presidential election and beyond.
Ballot Initiatives
The easiest indicators to read will be with the two state-level ballot initiatives focused on gun policy. They are, of course, the ultimate poll of voters on where they stand on guns—no need to consult an Oracle to interpret what an outcome means.
If you're a Reload Member, click here to read more. If not, join today for exclusive access!
---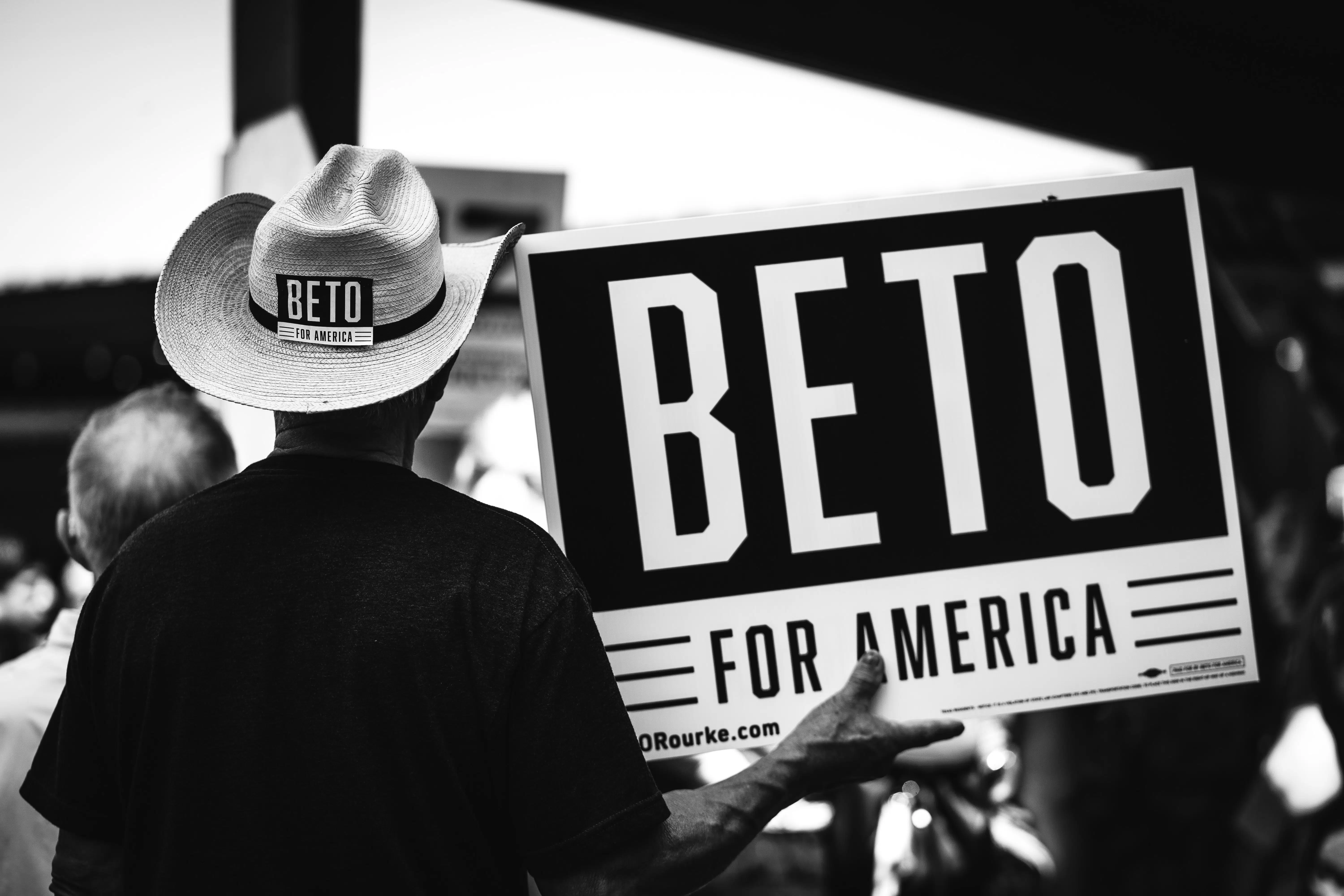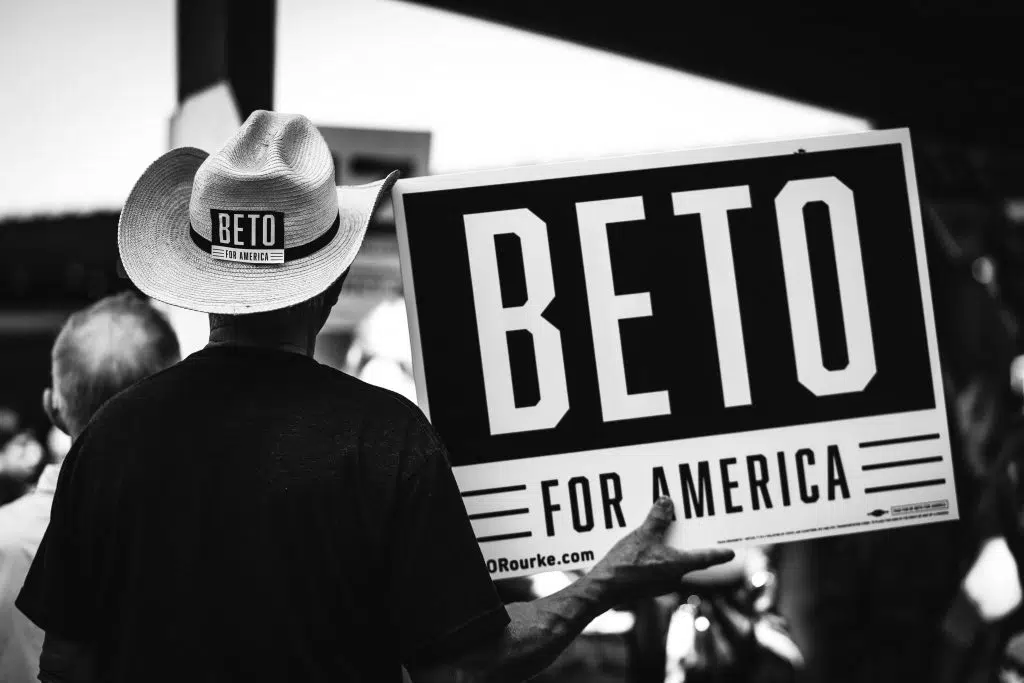 Beto Falls Further Behind as Texas Election Nears
By Stephen Gutowski
The most-aggressive gun-control candidate in the country is fading as the election approaches.
Democrat Beto O'Rourke has dropped to 13 points behind incumbent Republican Governor Greg Abbott, according to a new poll from the University of Houston. The poll, released on Tuesday, shows O'Rourke falling another three points behind Abbott from the last survey conducted by the University in August. It is the largest lead any poll has found for Abbott and bumps his lead in the Real Clear Politics average up to 9.2 percent, among the largest since February.
The polling decline comes as O'Rourke has been one of the only candidates to make calls for AR-15 confiscation a central part of his campaign. In contrast, Abbott signed a series of pro-gun reforms in the lead-up to the campaign, including a permitless gun-carry bill.
---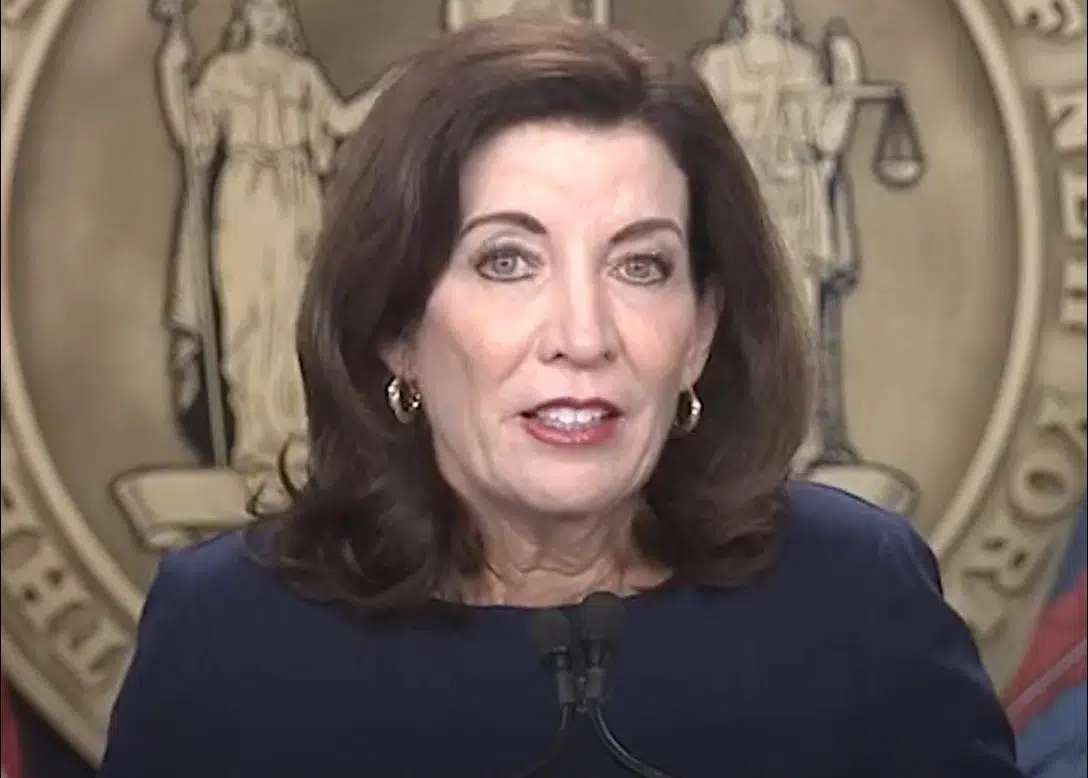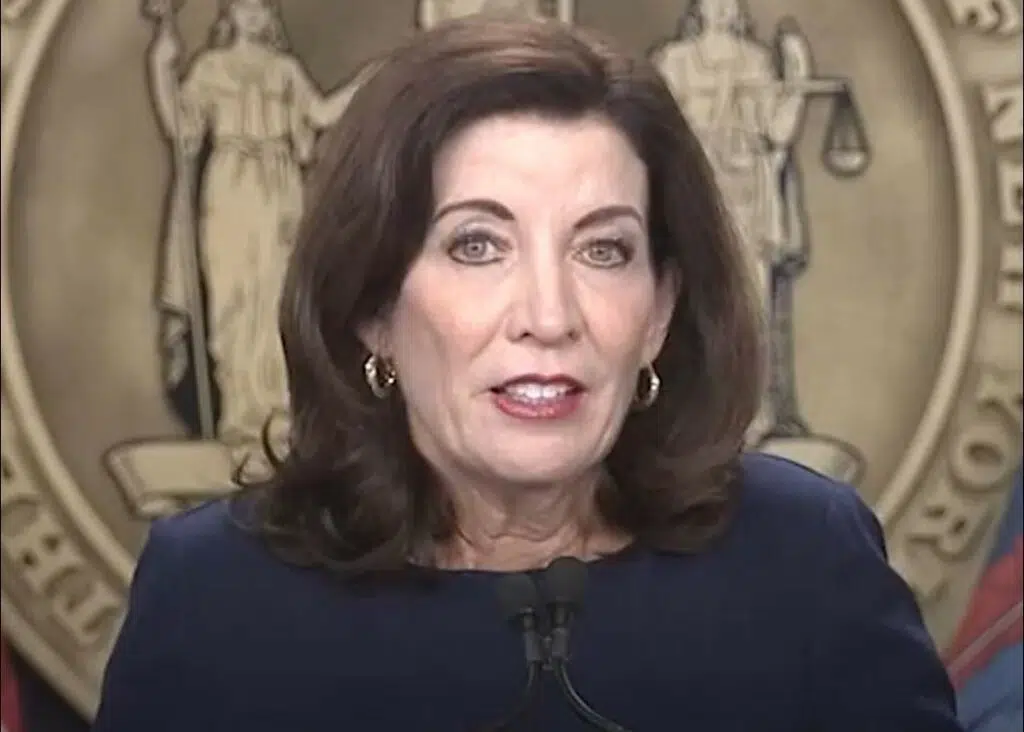 New Poll Shows Republican Pulling Ahead in New York Governor's Race
By Jake Fogleman
An upset could be brewing in the Empire State.
Kathy Hochul (D.), the incumbent Governor of New York, has now fallen behind her Republican challenger less than a week from election day, according to a new poll from the Trafalgar Group. The poll, released Monday, has Representative Lee Zeldin (R.) up 48.4 percent to 47.6 percent over Hochul among likely voters.
The Trafalgar results arrive just as gun policy has started to play a more prominent role in the race, with Hochul looking to leverage the issue as a way to fend off Zeldin's attacks on her handling of crime in the state. If Hochul loses, it will seriously call into question the strategy of linking gun control with addressing crime, as many prominent gun-control groups have called for.
Click here to continue reading.
---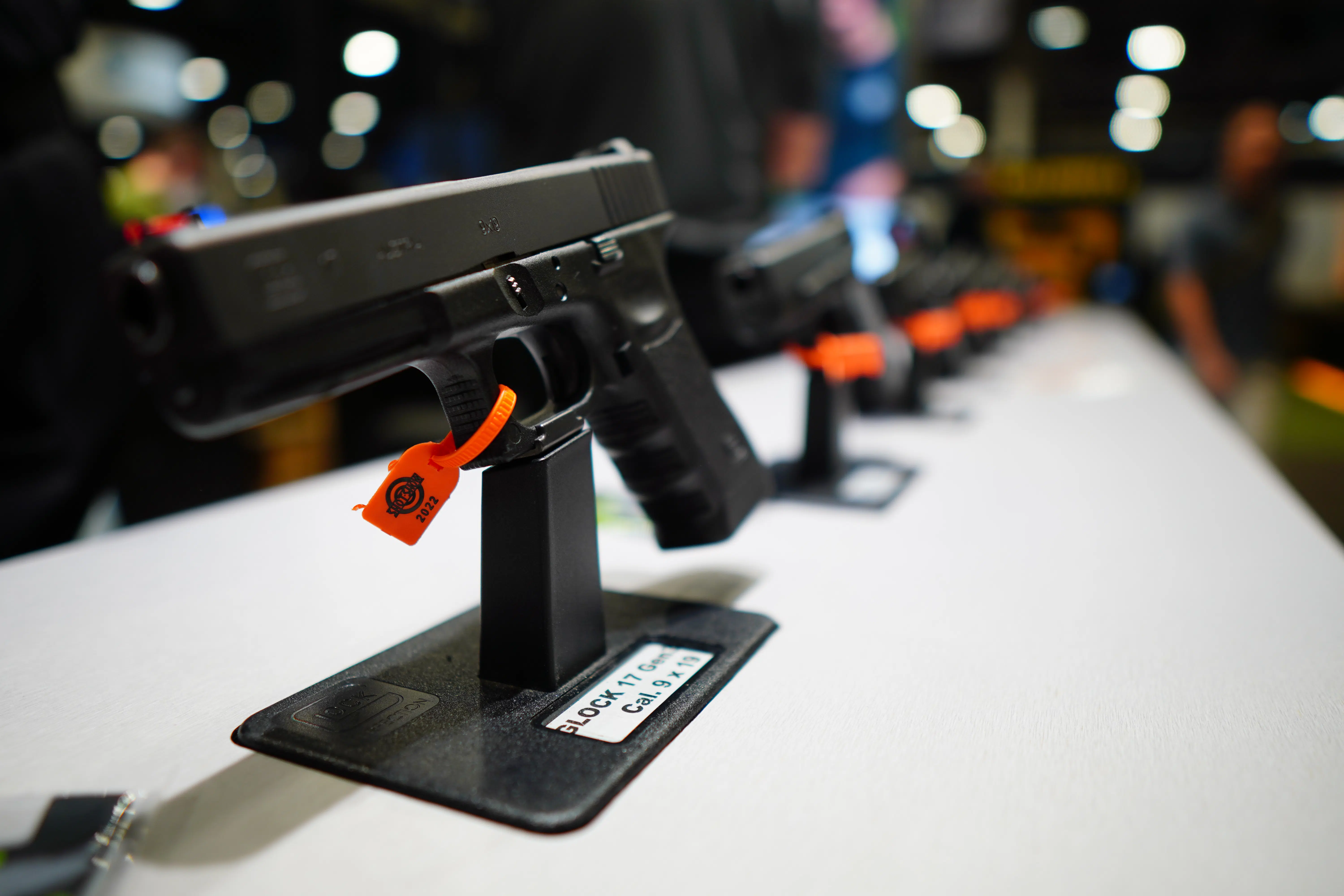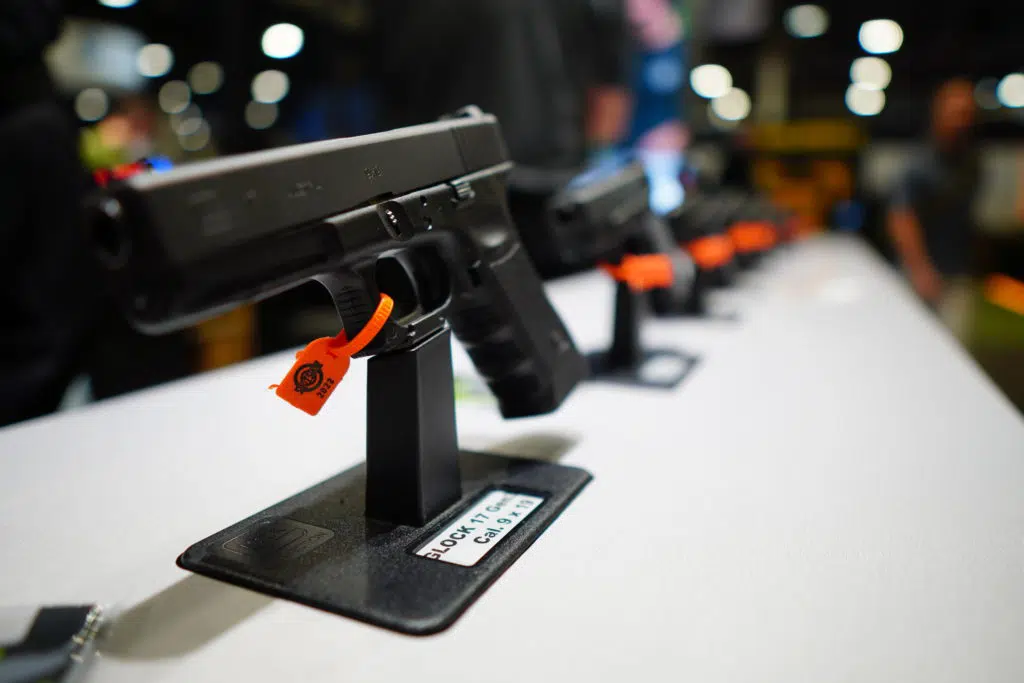 Brady PAC Spends to Boost a Pair of House Democrats Ahead of Election
By Jake Fogleman
A top gun-control group is focusing its spending on just two incumbent House members a week out from the 2022 midterm elections.
Brady PAC spent tens of thousands of dollars on mailers and digital ads for two Democrats on Friday, according to the most recent Federal Election Commission filings. Brady is boosting Reps. Steven Horsford of Nevada's 4th district and Lucy McBath of Georgia's 6th district.
The filings show the hybrid PAC paid $12,664 for digital ads and mailers in support of Representative Horsford. The group spent $6,336 on digital ads and mailers in support of McBath during the same period. It has now spent nearly $40,000 to boost Horsford and just over $20,000 for McBath.
Click here to read the full piece.
---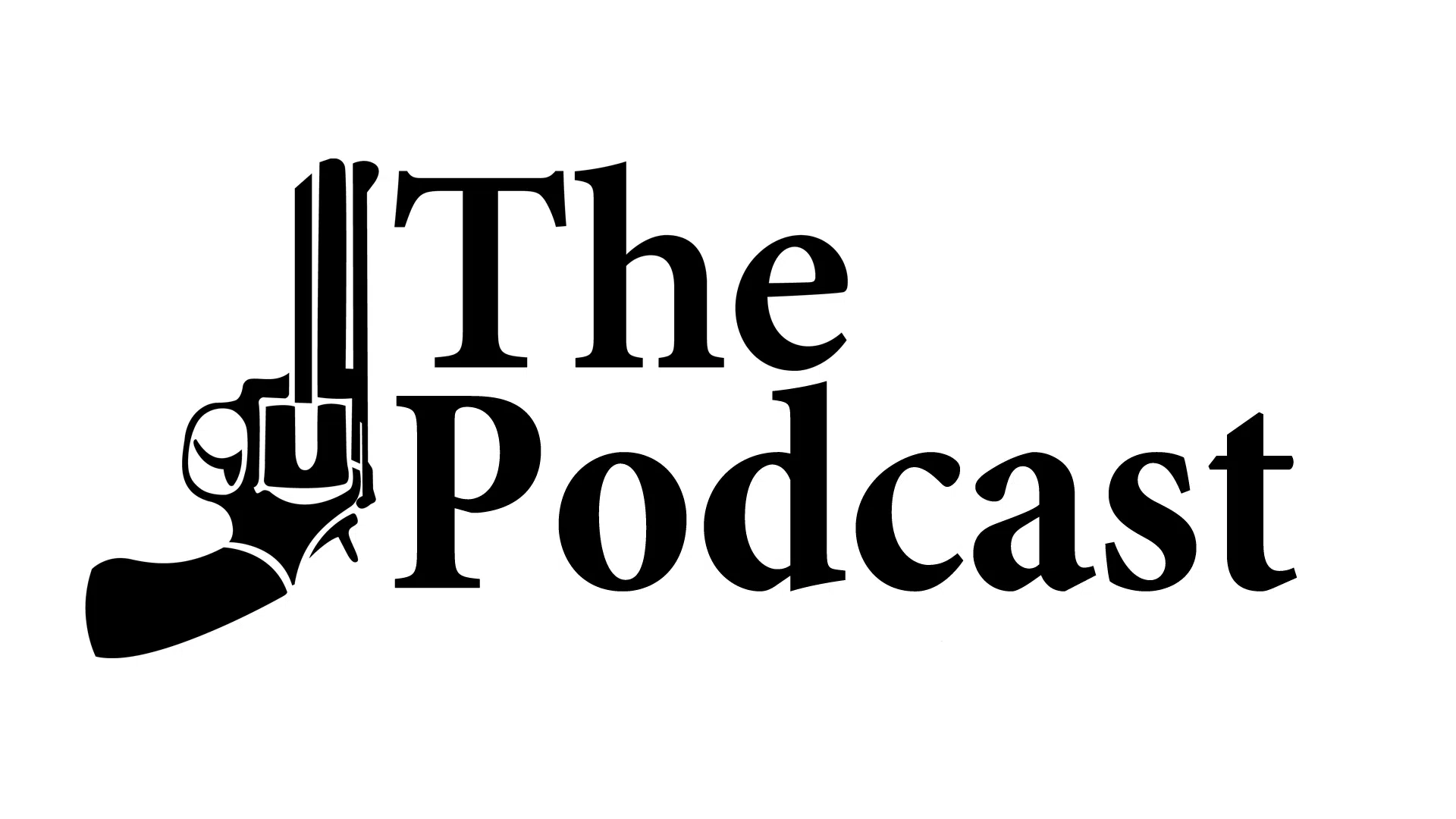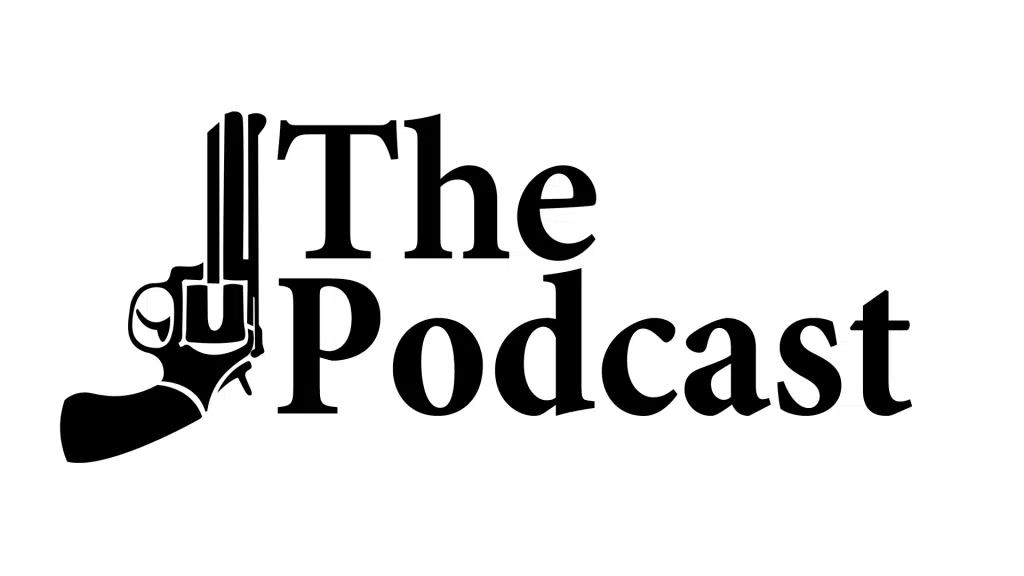 Podcast: Open Secrets' Anna Massoglia on How the Gun Groups are Spending in 2022
By Stephen Gutowski
The midterms are just over a week away, and the outcome will have a significant impact on the likely hood of new federal gun restrictions.
If Democrats hold control of the House and gain seats in the Senate, the possibility they blow up the filibuster and pass new gun laws rises. If Republicans gain control of either house of Congress, the likelihood of new gun laws falls to near zero.
The gun groups know this and they're spending as much as they can to push the outcome in either direction. So, this week, I've got Anna Massoglia of Open Secrets on to examine how much those groups have raised, how much they've spent, and where they've spent it.
Plus, Contributing Writer Jake Fogleman and I cover a new federal ruling upholding California's "ghost gun" ban.
You can listen to the episode on your favorite podcasting app or by clicking here. Video of the show is also available on our YouTube page. The show goes public on Monday, but Reload members get early access to new episodes on Sunday!
---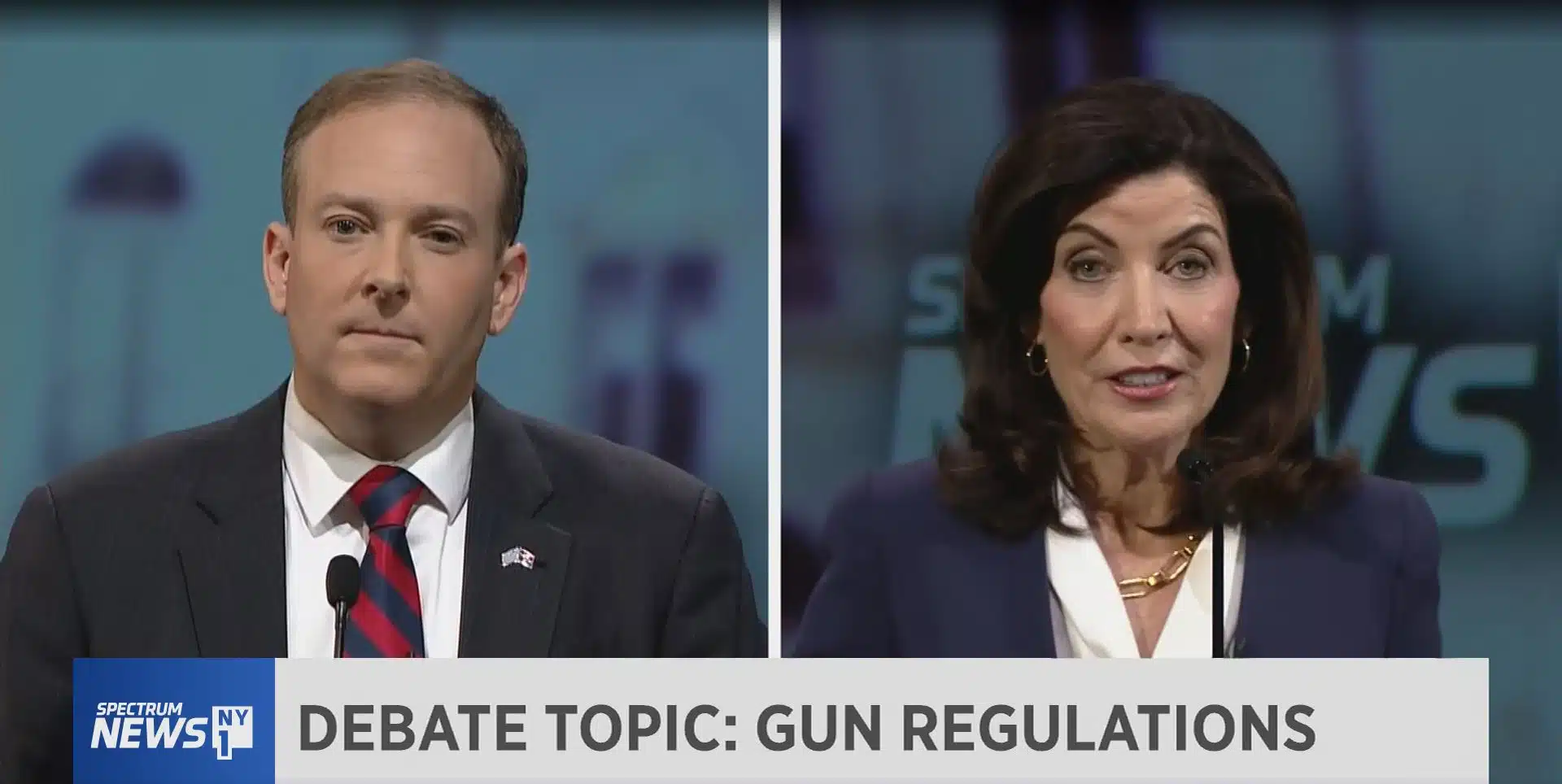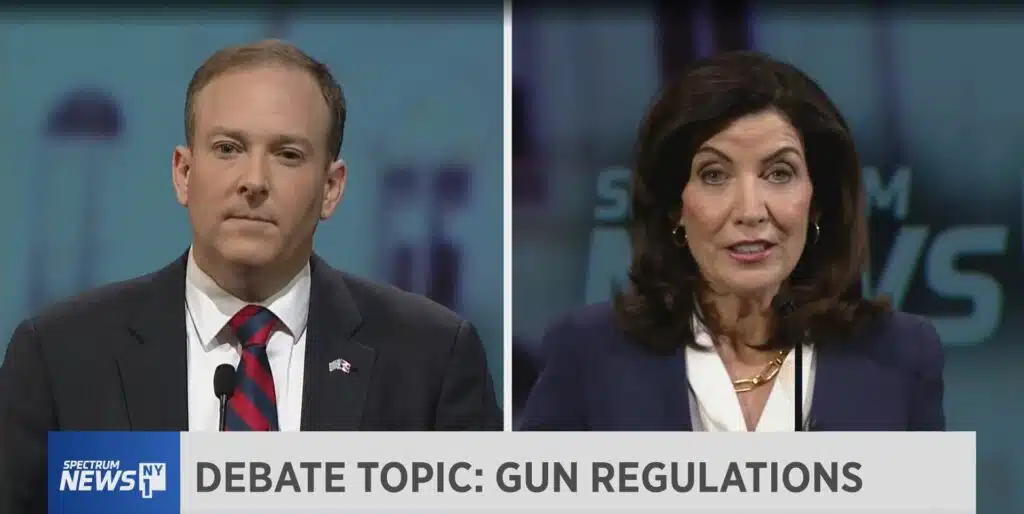 Analysis: The Race Where Guns May Yet Play a Decisive Role [Member Exclusive]
By Jake Fogleman
While polling shows gun policy has slipped from the minds of most voters heading toward election day, it may prove key in a budding upset.
New York Governor Kathy Hochul (D.) faces a surprisingly close race in her reelection bid against Republican challenger Lee Zeldin. Over the last 30 days, her double-digit lead in the RealClearPolitics polling average has collapsed by half as early voting is set to begin on Saturday.
If you're a Reload Member, click here to read the whole thing. If not, please consider joining today to get access.
---
Outside The Reload
ATF Lost 'Thousands of Firearms, Firearm Parts' to Thieves | Reason | By J.D. Tucille
A red wave could wipe out a gun control law from the Jim Crow era | Bearing Arms | By Cam Edwards
Connecticut Governor Wants to Expand State's Assault Weapons Ban | CTNewsJunkie | By Hugh McQuaid
Hawaii County has issued 19 gun carry permits issued since Supreme Court ruling | West Hawaii Today | By Laura Ruminski
Zoo Atlanta drops weapons ban after challenge from gun rights activists | 11Alive | By Makayla Richards
---
That's it for this week in guns.
If you want to hear expert analysis of these stories and more, make sure you grab a Reload membership to get our exclusive analysis newsletter every Sunday!
I'll see you all next week.
Thanks,
Stephen Gutowski
Founder
The Reload