Everything old is new again.
That's how things go with the firearms debate in America. We've been arguing over the same couple of gun policies for the past 30 years. Everyone is pretty well entrenched on either side of the universal background check and assault weapons ban debate, but it doesn't stop those issues from eating up most of the oxygen.
And, now, we turn our attention to another classic: "Smart guns."
Yes, they're back. And, this time, they're ready for primetime. Or, so their makers and advocates say. We'll have to see a lot more before anyone can determine whether they've reached a point of reliability to generate mass-market appeal.
Of course, before we even get to that discussion, there's the political one. If these guns do come to market, will gun-control advocates in deep blue states try to mandate they be the only guns available as they've done before? As President Biden has said he wants?
Will that kill any chances they have at actually being sold? It has to this point, but maybe that will change. After all, we saw a "smart gun" maker actually set up shop at this year's SHOT Show (buy yourself a membership to see a preview of my experience at the show in Sunday's newsletter, by the way). The aptly named SmartGunz says it has law enforcement orders it'll start fulfilling next month and then it'll open up to consumers in April.
Is this time different? Check out my interview with the co-founder of the company and read contributing writer Jake Fogleman's take on the struggles facing them to find out!
Beyond "smart guns," there was plenty of other news this week. We covered a pro-gun ruling out of the Ninth Circuit, new details on how involved Dominion Energy was with a shadowy PAC that tried to suppress gun voters in the Virginia gubernatorial election, and some first-of-their-kind California gun restrictions being put up for a vote.
Plus, I talk to Matt Stoller about whether industry consolidation is creating ammo shortages and price hikes on the podcast. Oh, and I take my Sears-made "ghost gun" to the range.
---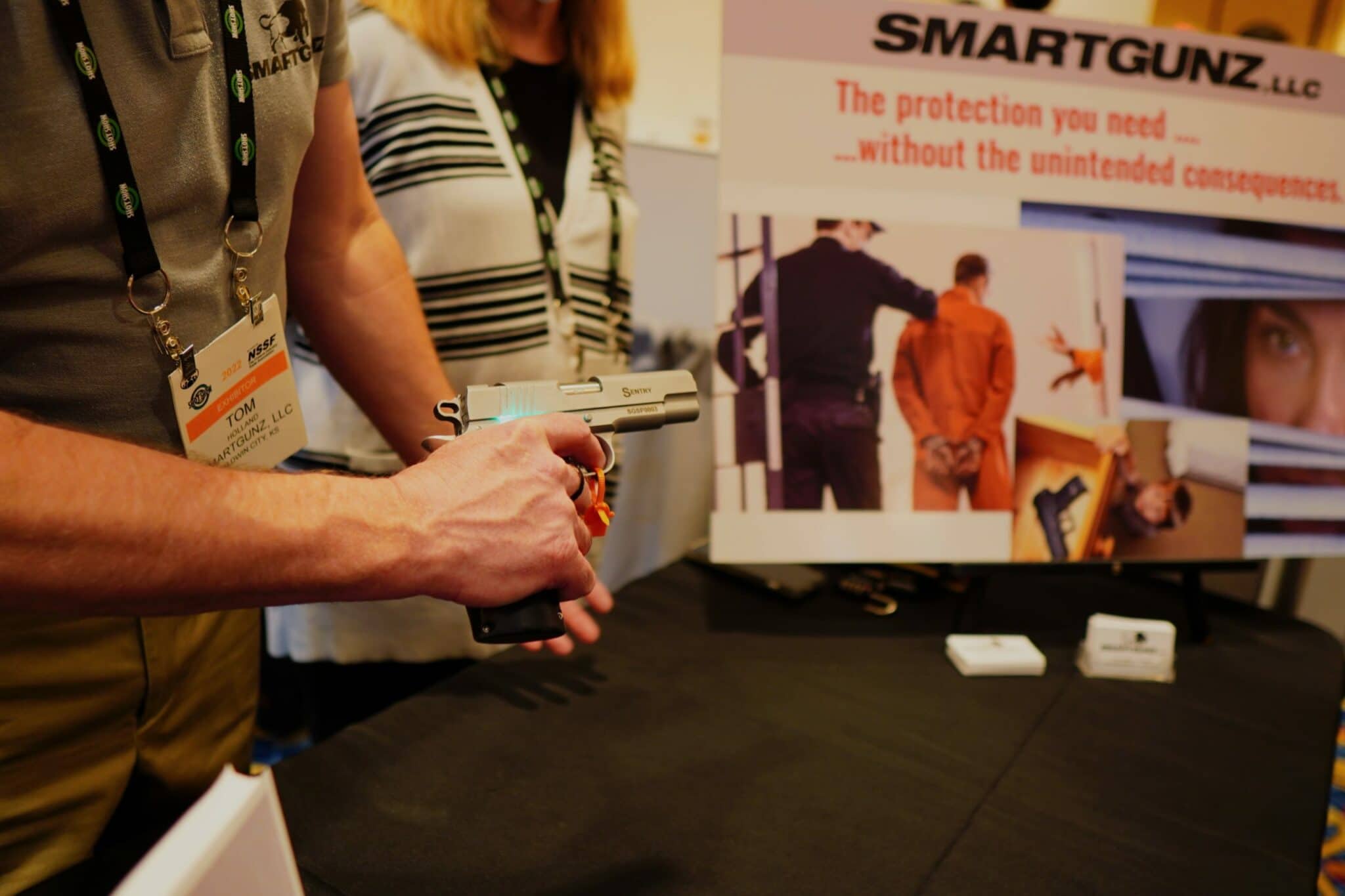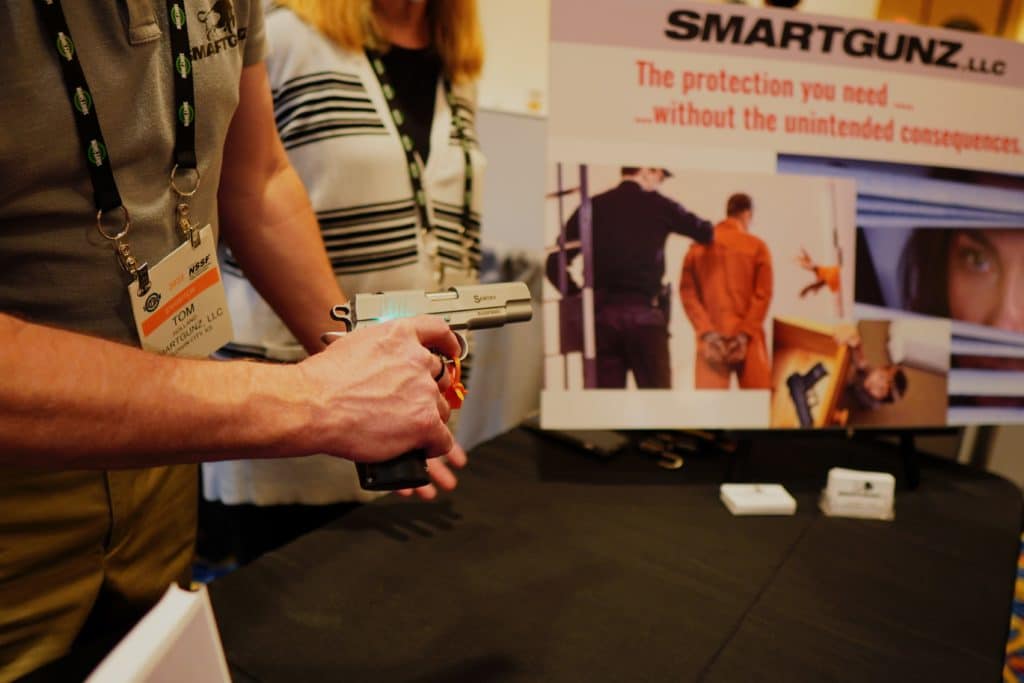 'Smart Guns' Come to the Industry's Trade Show Amid Hype and Skepticism
By Stephen Gutowski
LAS VEGAS, NEVADA — The debate over integrating electronic locks into firearms is raging once again.
As a handful of new startups vie to bring a product to market first to media fanfare, one of them tried to wrangle distributors and retailers at the gun industry's trade show in Las Vegas, Nevada this week. SmartGunz attempted to overcome a strong industry distrust of the products stemming from both mechanical and political concerns. The company's appearance at SHOT Show 2022 marks a new era in the fight over "smart guns."
"We believe there are consumers out there both in law enforcement and civilians that are going to welcome us with open arms," Tom Holland, a Smartgunz co-founder, told The Reload. "I mean, we're just providing an option."
If the company or one of its competitors can bring a reliable "smart gun" to market, advocates argue it could reduce unauthorized access to firearms which will lead to fewer gun murders and suicides. Critics note the guns are inherently less reliable than traditional models and worry their introduction could reignite efforts to force Americans to purchase them.
The National Shooting Sports Foundation, which hosts SHOT Show, said it is open to the development of "smart guns" but firmly opposes any government effort to force dealers to carry them or Americans to buy them.
"The concern is mandates surrounding the technology," Mark Oliva, a spokesperson for the group, told The Reload. "We oppose mandates that would require this technology to be applied to firearms sold in the marketplace or would require firearm retailers to include firearms equipped with this technology."
Click here to read the full piece.
---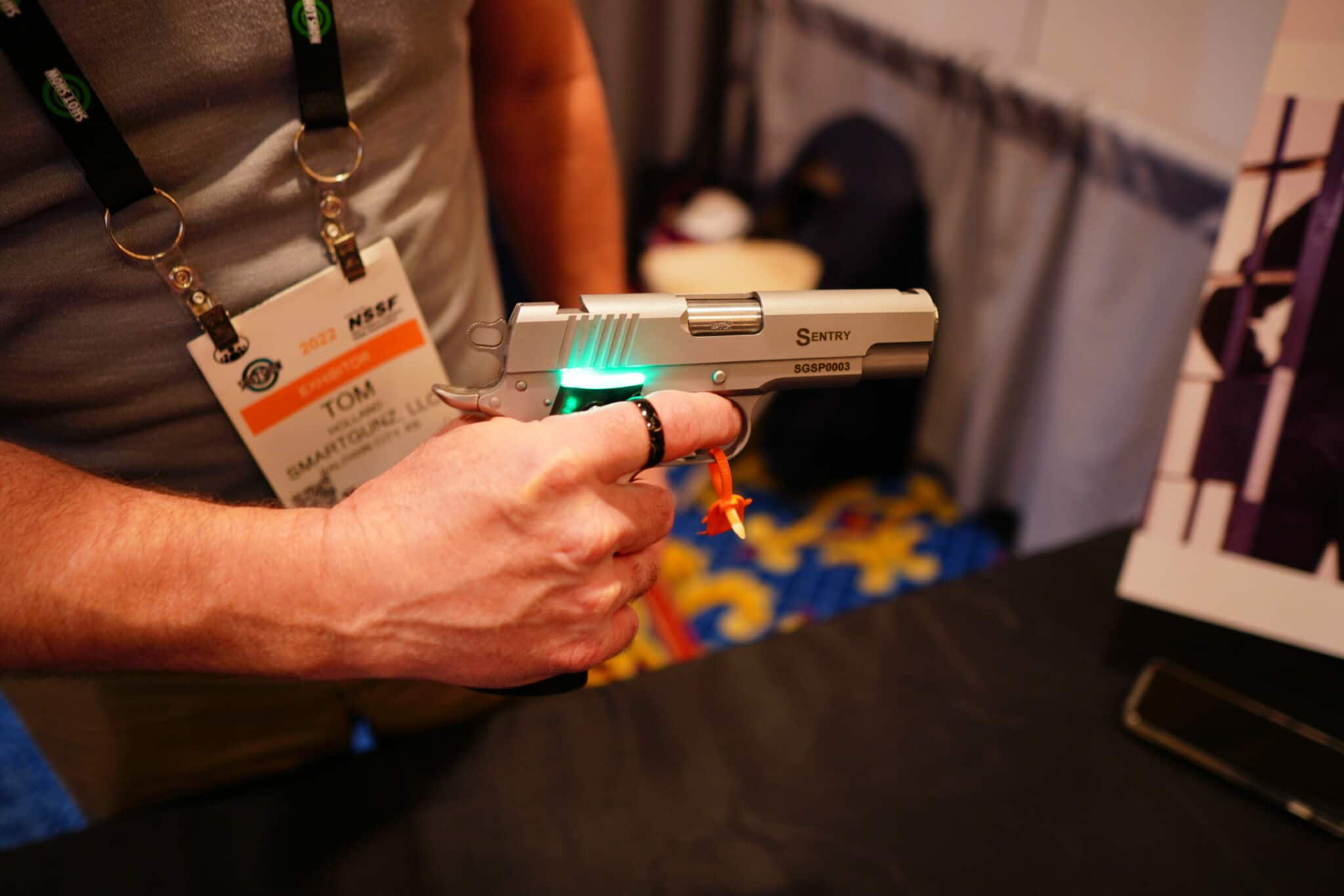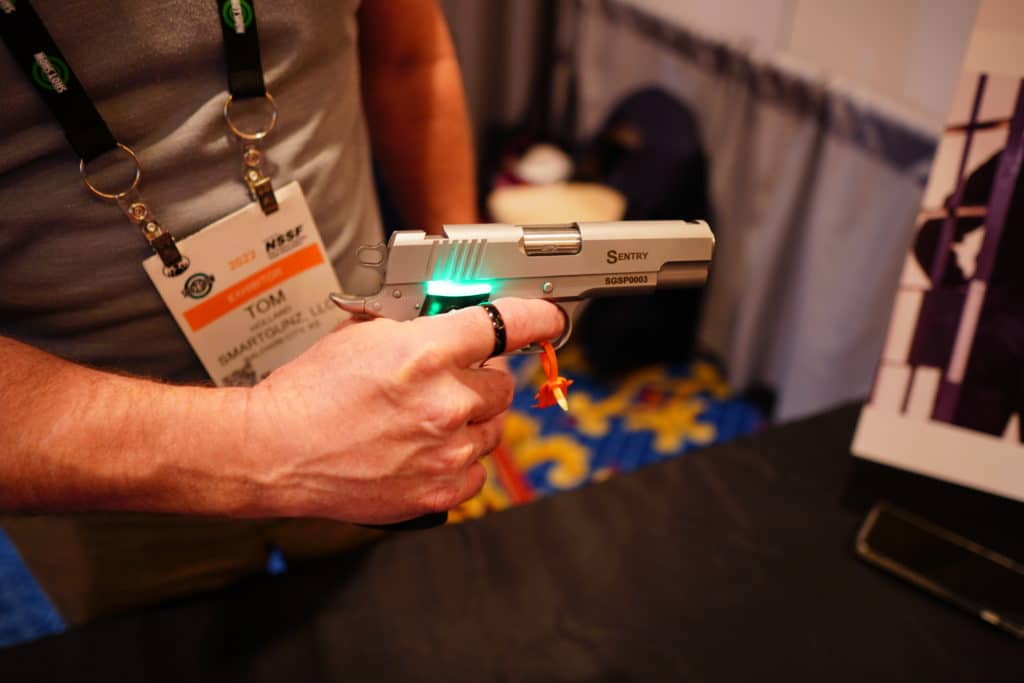 Analysis: Why Proponents of New 'Smart Guns' Must Tread Lightly to Gain Gun-Owner Support [Member's Exclusive]
By Jake Fogleman
Following a Reuters report touting "Smart guns finally arriving in U.S., seeking to shake up firearms market," media coverage has exploded over the potential for new handgun prototypes to finally make 'smart gun' technology viable in the U.S. firearms market. But the history of the technology shows that its boosters will have to tread lightly if they want to make inroads with the gun community.
What is a 'Smart Gun?'
The term 'smart gun' is generally used to refer to a firearm that restricts who can operate it by some method of individual authorization. The technology typically relies on one or more technologies to accomplish this, including magnets, radio-frequency identification, or fingerprint recognition.
Proponents of the concept see it as a way to ensure lost or stolen firearms cannot be used in crime or deadly accidents. Detractors have traditionally questioned the reliability and demand for such technology and see its promotion as a step toward governments mandating their sale in lieu of traditional firearms.
The History of 'Smart Guns' in the U.S.
The history of attempts to introduce 'smart' technology has been fraught with reliability issues and backlash toward looming government mandates.
If you're already a Reload member, click here to read more. If not, make sure you pick up a membership today! Your purchase will help fund our pursuit of sober, serious firearms reporting and analysis. It'll also get you exclusive access to dozens of pieces like this one.
---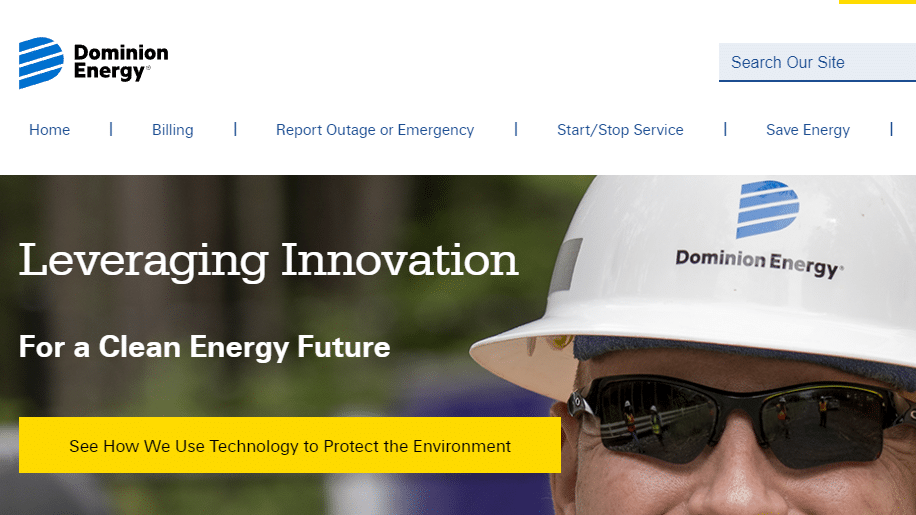 Dominion Energy CEO, Top Lobbyist Directly Supported Secretive PAC Effort to Suppress Virginia Gun Voters
By Jake Fogleman
The leadership of Virginia's largest utility was more involved in the company's shadowy attempt to influence last year's gubernatorial race than previously known.
Dominion Energy CEO Robert Blue, General Counsel Carlos Brown, head lobbyist William Murray, and President Edward Baine all made personal donations to Accountability Virginia PAC, according to an FEC report first spotlighted by the non-profit Virginia Public Access Project on Monday.
The utility drew sharp criticism, and even a protest campaign from the Virginia Citizens Defense League, after it was revealed in October that it had donated $200,000 to the PAC. The new revelations could produce further outrage from Virginia gun owners.
---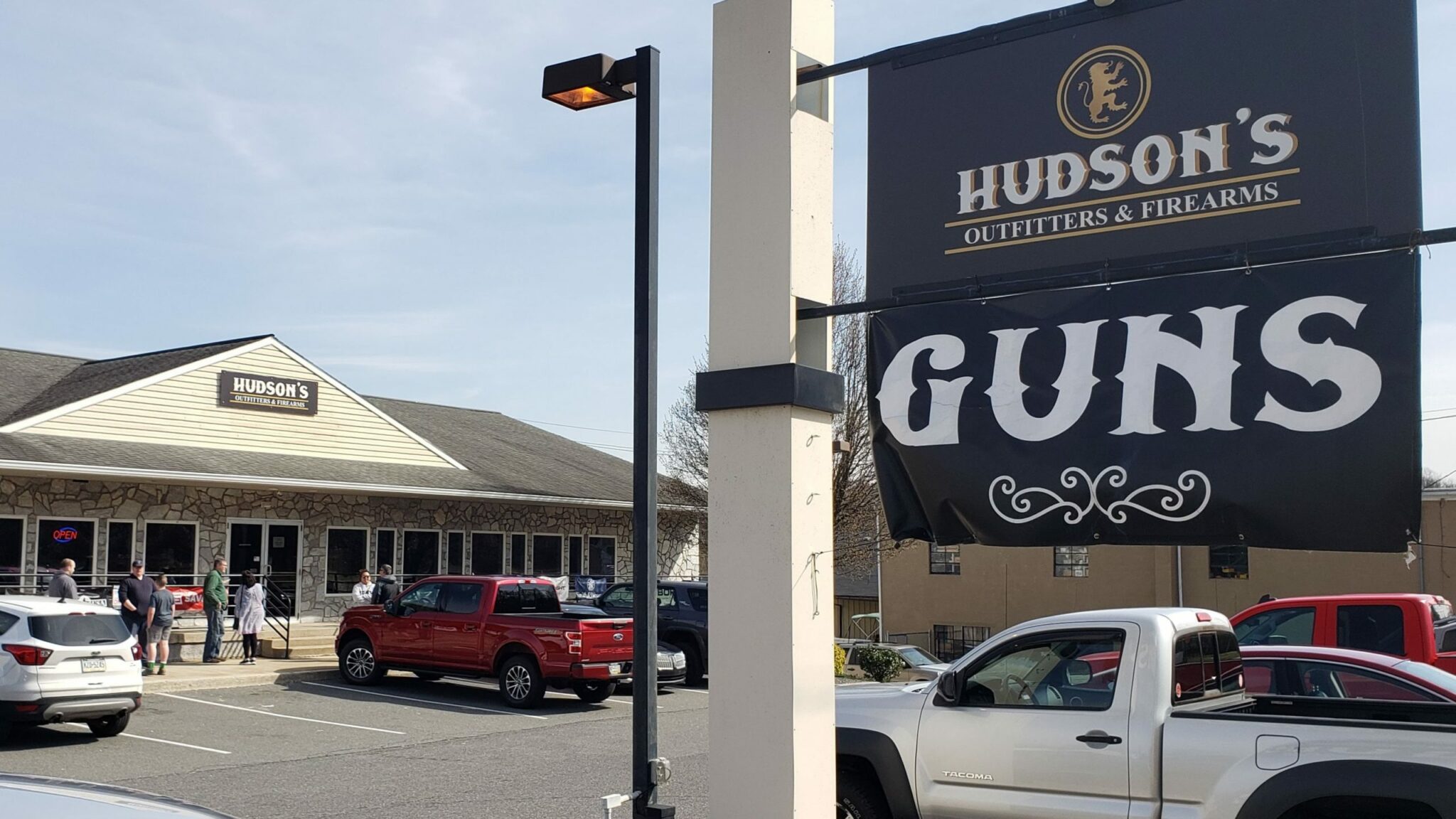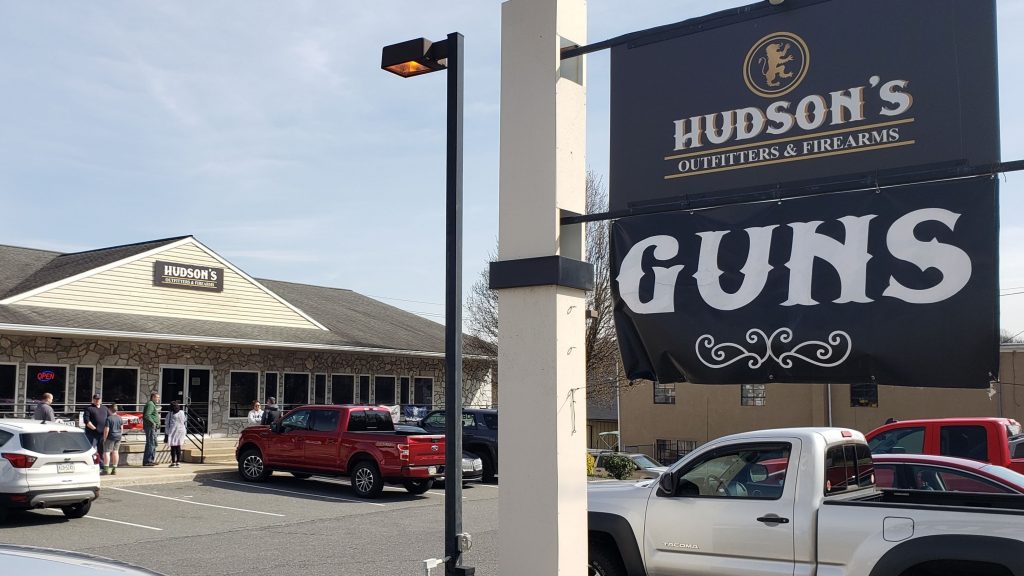 Ninth Circuit Panel Finds 2020 COVID Gun Store Closures Violated Second Amendment
By Jake Fogleman
Gun-rights advocates were handed a victory in federal court on Thursday.
A three-judge panel for the Ninth Circuit Court of Appeals ruled that a California county's COVID-related order shuttering gun stores and ranges was unconstitutional under the Second Amendment.
"The Orders therefore wholly prevented law-abiding citizens in the County from realizing their right to keep and bear arms, both by prohibiting access to acquiring any firearm and ammunition, and barring practice at firing ranges with any firearms already owned," Judge Lawrence VanDyke wrote in his majority opinion. "These blanket prohibitions on access and practice clearly burden conduct protected by the Second Amendment and fail under both strict and intermediate scrutiny."
Click here to continue reading.
---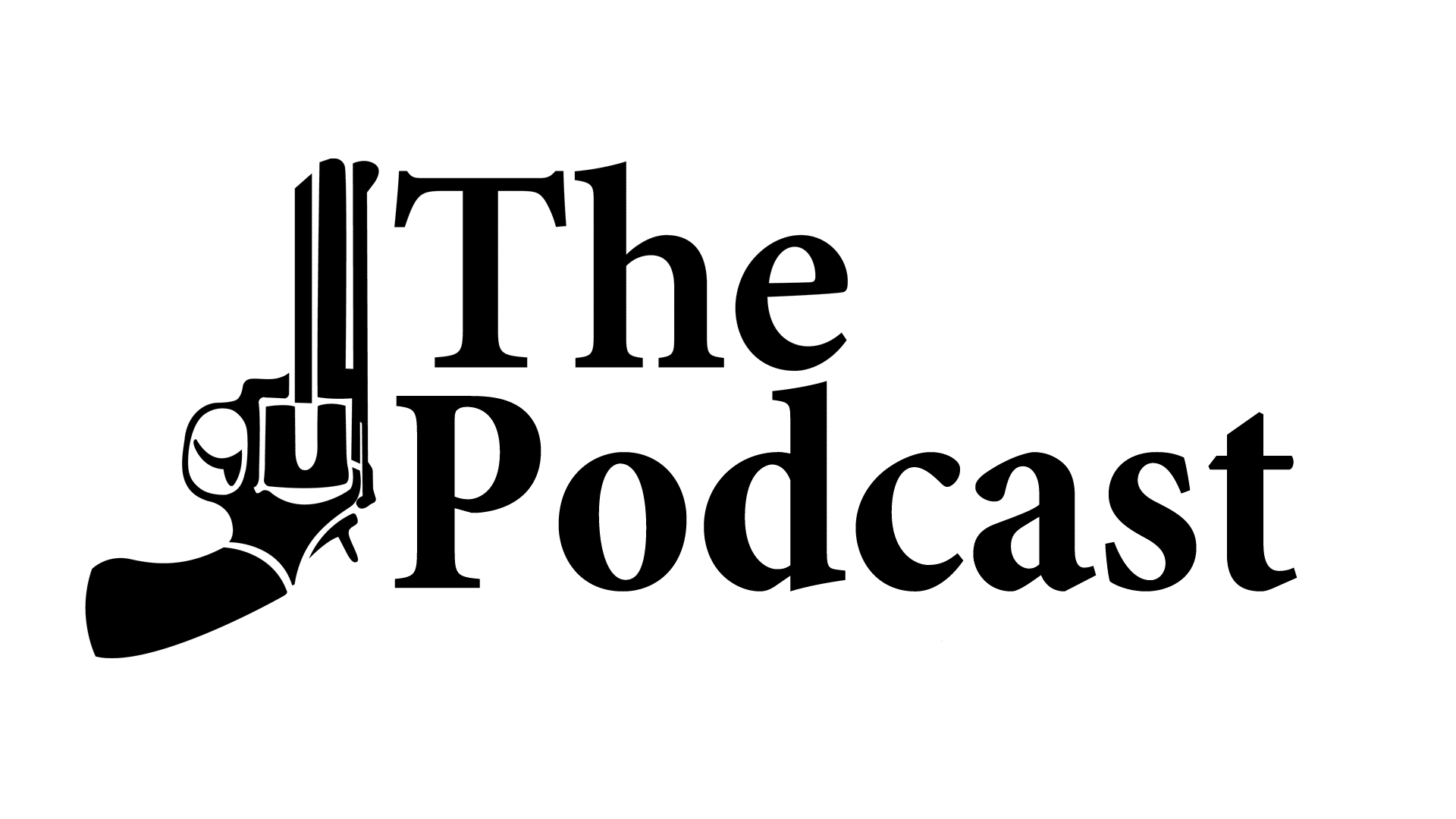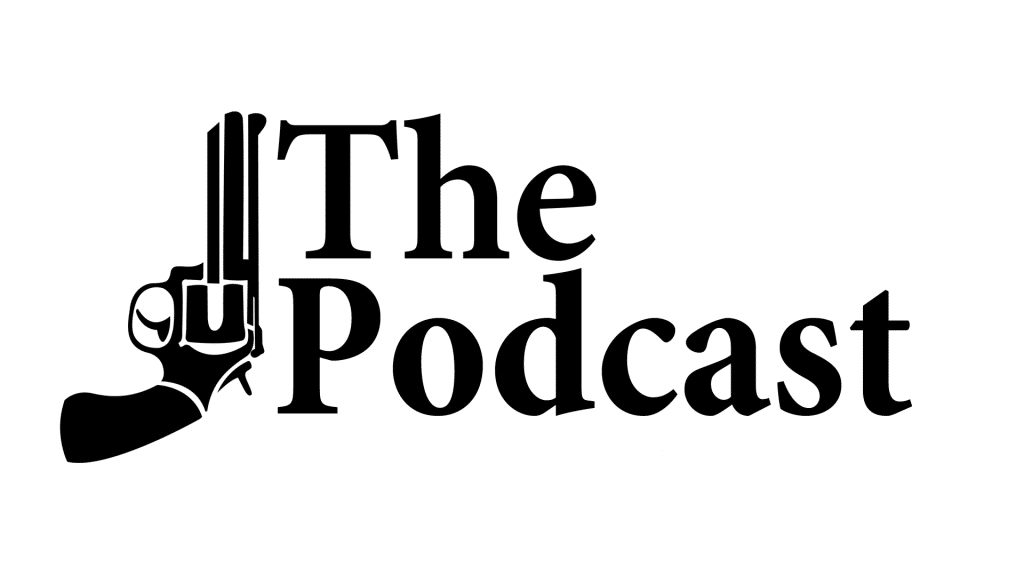 Podcast: Matt Stoller Argues Industry Consolidation Contributes to the Ammo Price Surge
By Stephen Gutowski
Matt Stoller, Director of Research at the American Economic Liberties Project, joins me on the show this week to talk about the ongoing ammo shortage and the resulting price hikes we've all been experiencing lately.
Stoller recently wrote a widely-circulated piece on his Substack arguing the market dominance of Vista Outdoors and Olin Corporation contribute to the supply problems and price hikes. Those companies own many of the most popular ammo brands including Federal, American Eagle, CCI, Winchester, and Remington. Stoller says the companies use consolidation, such as Vista's recent purchase of Remington's ammo business, to better control market supply and pricing.
We discuss how much of an impact tactics like that can have in the ammo market in particular–especially since Vista and Olin have major competitors such as Sig Saur and Hornady. This is especially true given that ammo is distributed through many small stores rather than large chain retailers which means it is more difficult for major ammo makers to try and manipulate distribution channels.
And, of course, the price of nearly everything has increased over the past few years. Clearly that is also driving up the material costs for ammo makers too. The pandemic has led to increased demand, strained supply chains, and surging prices in many industries across the board.
But, Stoller argues consolidation is just one piece of the puzzle and the ammo business is just one example of how it blunts market forces. He describes how the ammo market's high barrier of entry compounds the effects of consolidation and adds to supply constraints. Ultimately, he argues a few small companies dominating the market keep rising prices from quickly resulting in a rising number of suppliers.
In the end, that means record profits for Vista and Olin at the expense of the consumer.
I reached out to Vista and Olin for their side of the story but never received a response. I'd be happy to have somebody from either company on the show in the future, though.
Contributing Writer Jake Fogleman and I also cover the state agendas released by Everytown for Gun Safety. The leading gun-control group's top priorities in each state give a guide for the battles over gun policy coming in the new year and what they leave out may be just as interesting as what they included.
Plus, Reload Member Dr. Jackson Crawford shares his background and what first got him interested in firearms. As an authority on a specific, and sometimes controversial, topic himself, he talks about what The Reload does that made him want to join.
You can listen to the full podcast on your favorite podcasting app or by clicking here.
The full video podcast is also available on our YouTube Channel.
---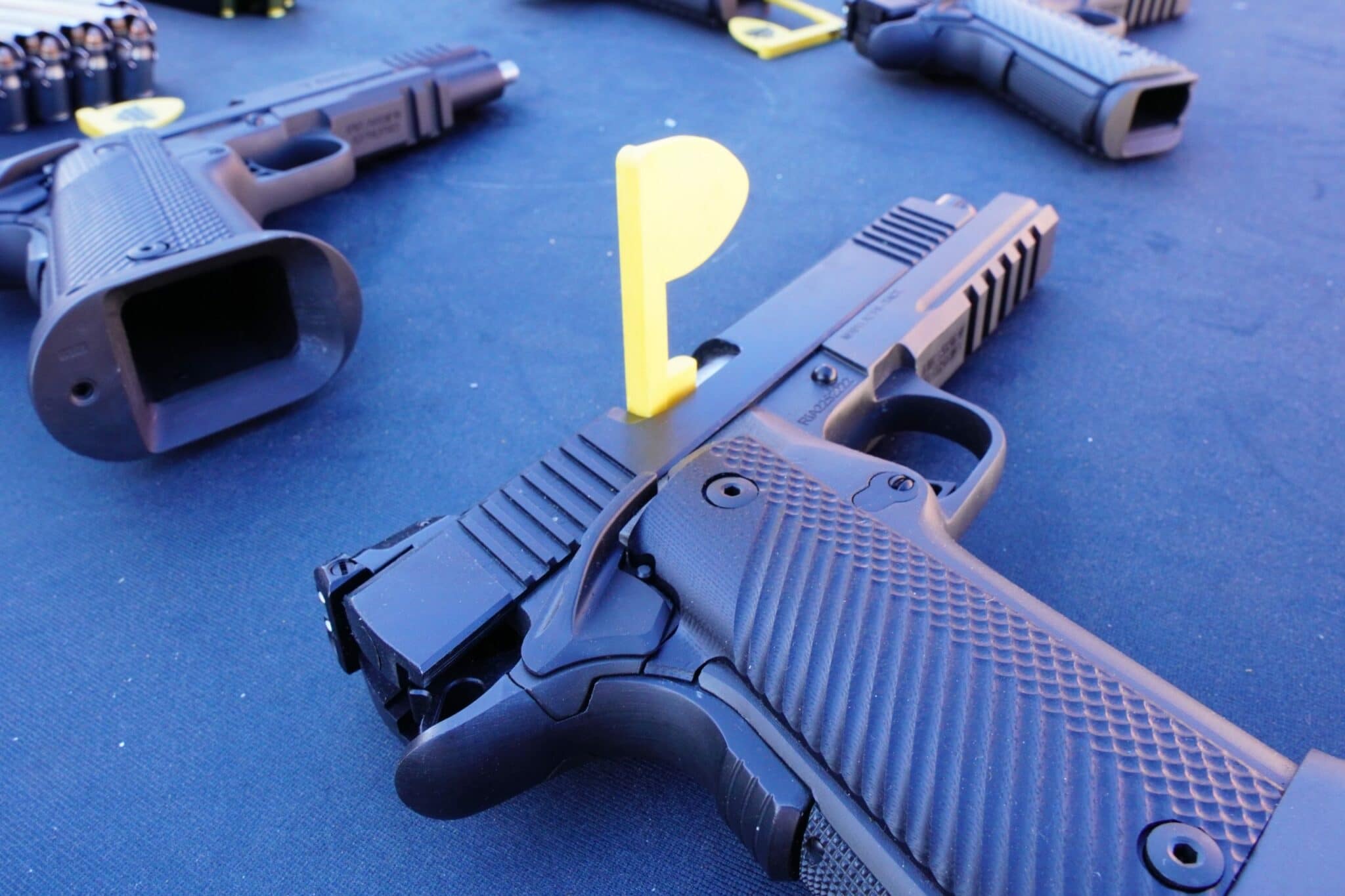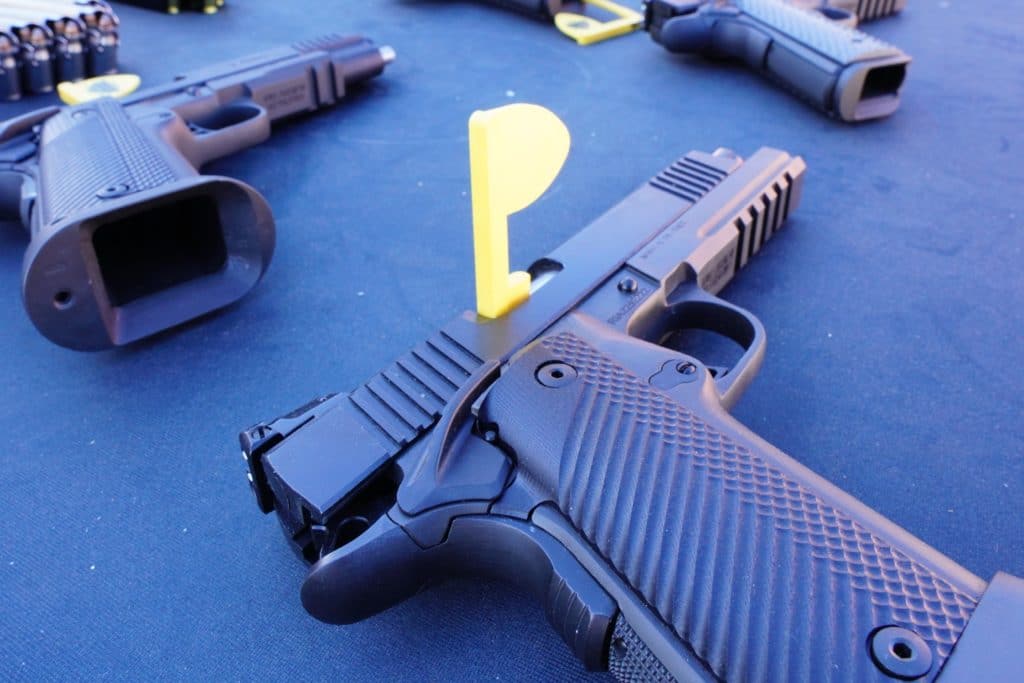 San Jose to Take Up Mandatory Gun Ownership Insurance, Tax
By Jake Fogleman
San Jose has scheduled the final vote on unprecedented gun restrictions for next week.
File 22-045 would require gun owners to pay an annual tax and purchase firearm-specific liability insurance coverage. The ordinance, initially approved by the San Jose city council back in June, is now scheduled to go before the council once more for a final deciding vote on January 25.
The ordinances, if passed, would represent a first-of-its-kind gun-control regime. Beyond the unprecedented nature of mandatory firearm insurance, the law promotes confiscation of firearms for a low-level violation.
Click here to read the full story.
---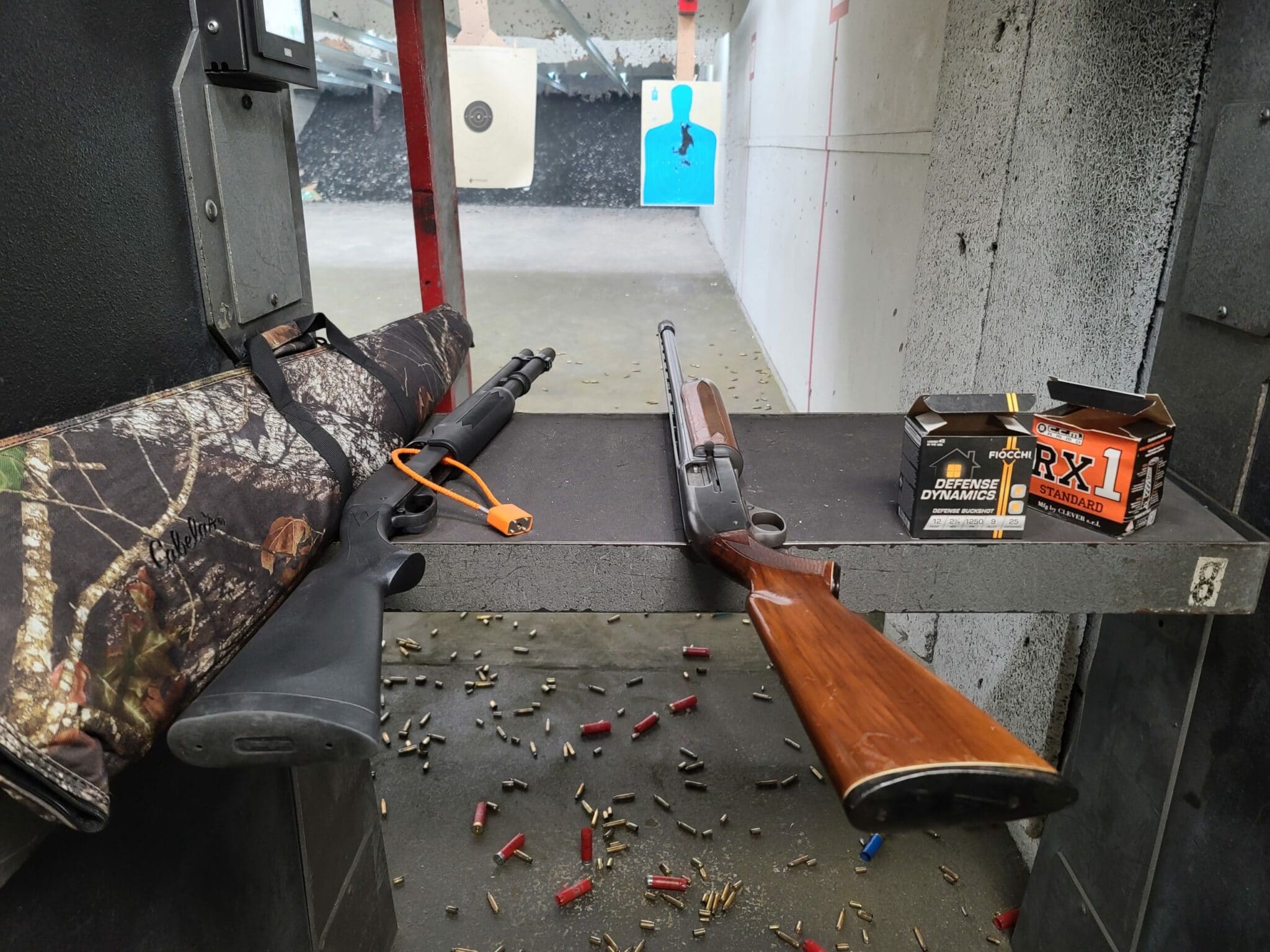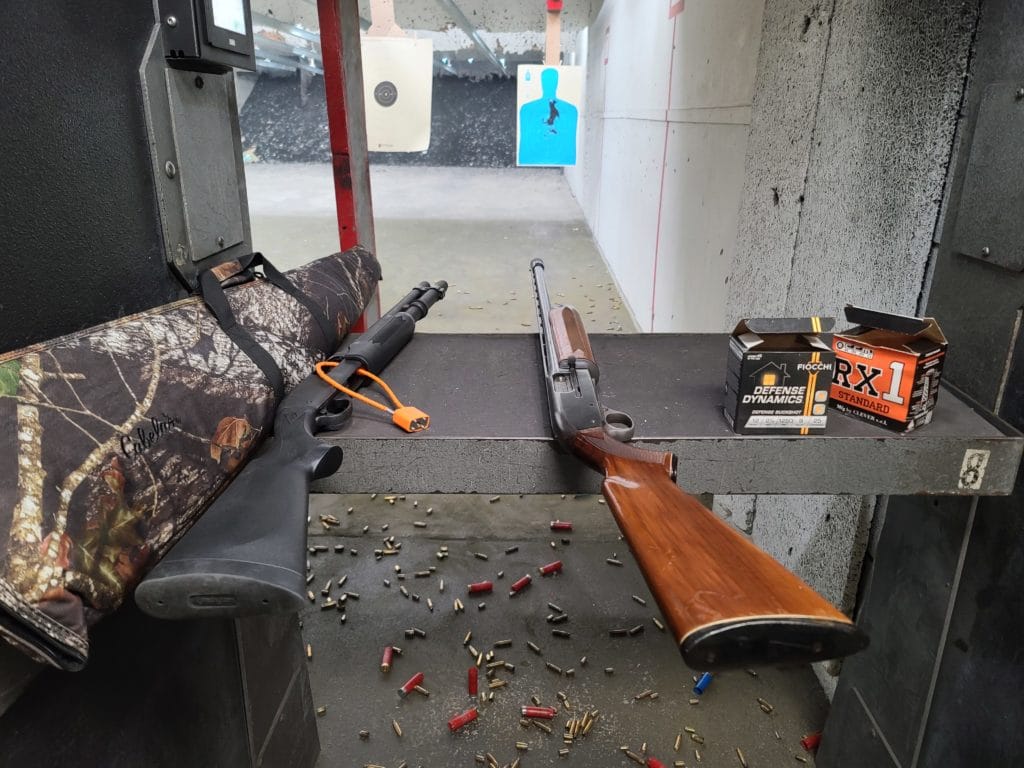 Shooting My 'Ghost Gun' From Sears [Member Exclusive]
By Stephen Gutowski
I was finally able to get out to the range and actually shoot my Sears-made "ghost gun."
For those who don't know, I bought a cheap used semi-automatic shotgun a few weeks back. This one has two twists that younger people reading this may be surprised by. First off, it's made by Sears. It has the roll marks to prove it and everything!
If you're already a Reload member, click here to read more. If not, make sure you pick up a membership today! Your purchase will help fund our pursuit of sober, serious firearms reporting and analysis. It'll also get you exclusive access to dozens of pieces like this one.
---
Outside The Reload
Could Gun Restrictions Modeled on Texas's Anti-Abortion Law Work? | The Trace | By Jennifer Mascia
Democrats seek ban on lawmakers bringing guns to the Capitol | Washington Examiner | By Susan Ferrechio
Wisconsin Assembly GOP to vote on bills expanding gun rights | AP | By Todd Richmond
Philadelphia Man Charged With Not Having License For Gun After DGU | CBS Philadelphia | By CBS3 Staff
Pennsylvania Senate moves forward a measure targeting local gun laws | WHYY | By Sam Dunklau
Oakland joins growing list of California cities to ban ghost guns | The Mercury News | By Jakob Rodgers
---
That's it for this week in guns.
If you want to hear my analysis of these stories and more, make sure you grab a Reload membership to get the exclusive analysis newsletter every Sunday!
I'll see you all next week.
Thanks,
Stephen Gutowski
Founder
The Reload