This week, we found out exactly who was behind the liberal shadow PAC attacking Republican Glenn Youngkin from the right on guns in the Virginia gubernatorial race and it was a genuine surprise. The state's largest power utility was the one who fronted the group six figures to run its ads in right-leaning areas of the state in an apparent effort to depress turnout among gun voters.
Now, Dominion Energy's CEO is walking back the support. He's claiming ignorance while asking for the energy giant's money back. But, I examine just how believable his claims really are.
We also saw a pair of key rulings from state supreme courts in Pennsylvania and Illinois. The pair of wins for gun-rights activists could have nationwide repercussions. Especially since they implicate the hot issues of gun taxes and preemption laws.
Plus, we talk at length about the details of the NRA's 2020 financials on the podcast. And, a Marine vet gets the best of an armed robber in Arizona.
---
FLASH SALE ENDS SOON
Just 9 slots left at 20% off!
This has moved faster than I expected, but the 50 slots we made available in our Flash Sale starting last week are almost completely gone. There are only 9 spots left. So, if you want access to the members-only pieces in this email or you want our member-exclusive Sunday newsletter, you better act fast!
---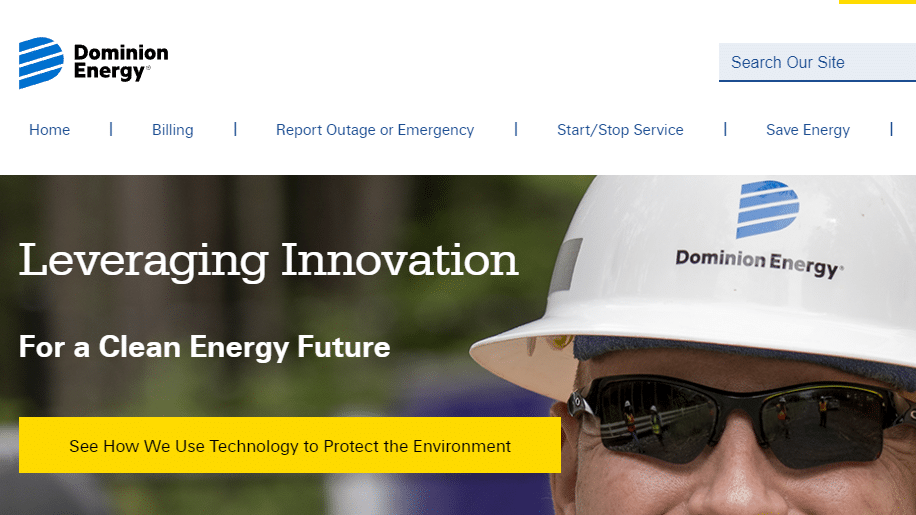 Dominion Energy CEO Runs From Shadowy Effort to Suppress Virginia Gun Voters
By Stephen Gutowski
Virginia's largest power utility is backing away from its funding of a shady political operation aimed at keeping gun owners home on election day.
Robert Blue, Dominion Energy CEO, emailed staff at the company on Monday announcing it would no longer be associated with Accountability Virginia PAC. He pled ignorance about the questionable tactics employed by the PAC, which appear designed to boost Democratic candidate Terry McAuliffe in the fast-approaching election. He said the energy giant did not know it would be supporting the group's deceptive advertising campaign against Republican candidate Glenn Youngkin when it donated six figures to the group.
"This weekend we were reminded that going above and beyond in transparency is necessary but not sufficient," Blue said in an email obtained by The Richmond Times-Dispatch. "Based on our own disclosures, two news stories highlighted activities of the Accountability Virginia PAC that we would not approve or knowingly support. Although familiar with the Accountability Virginia PAC sponsors, we failed to vet sufficiently the scope of their intended activities."
He said the utility has asked for its donations back.
With the election less than two weeks away, the company's walk back underscores how severe backlash to the underhanded tactic has become.
---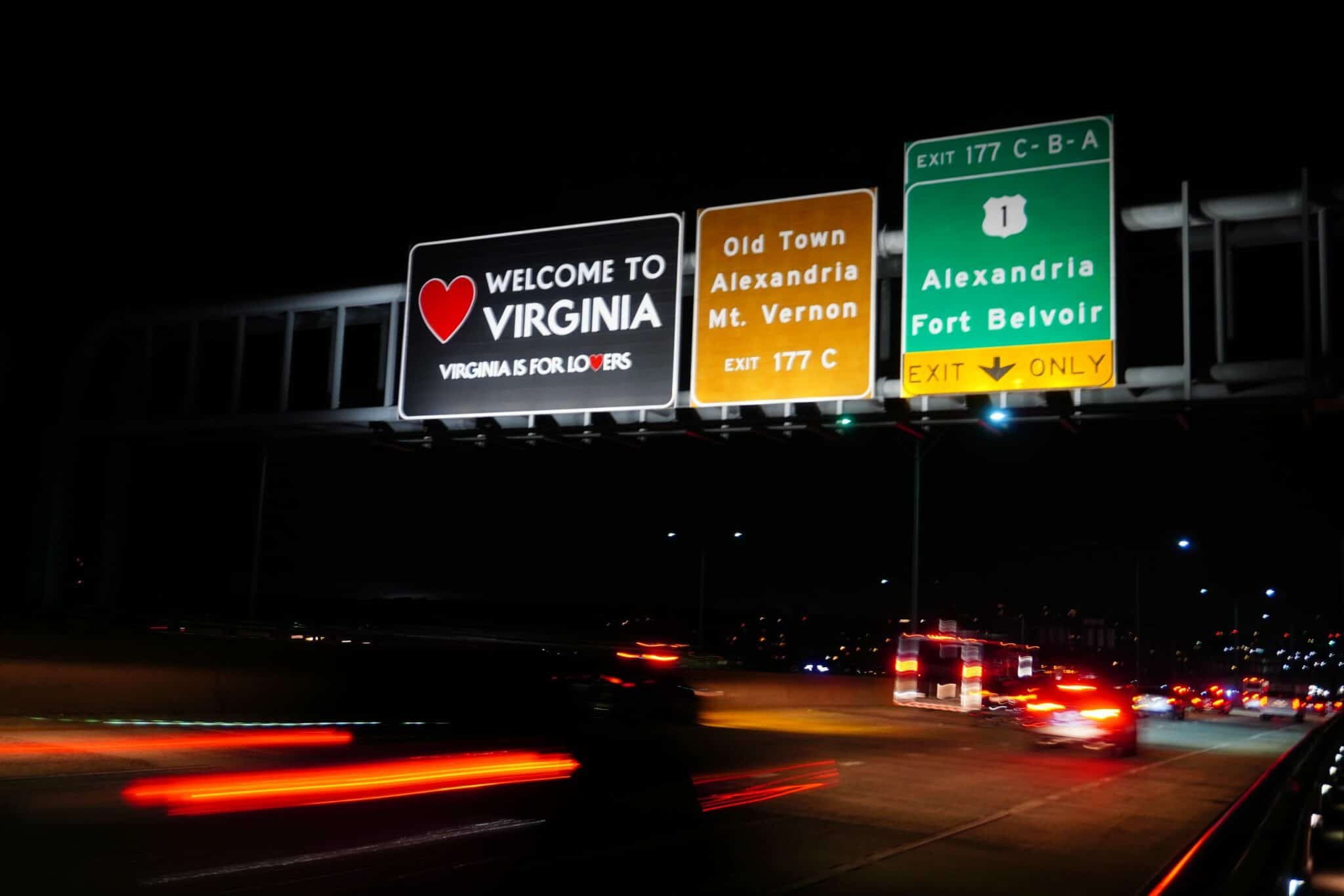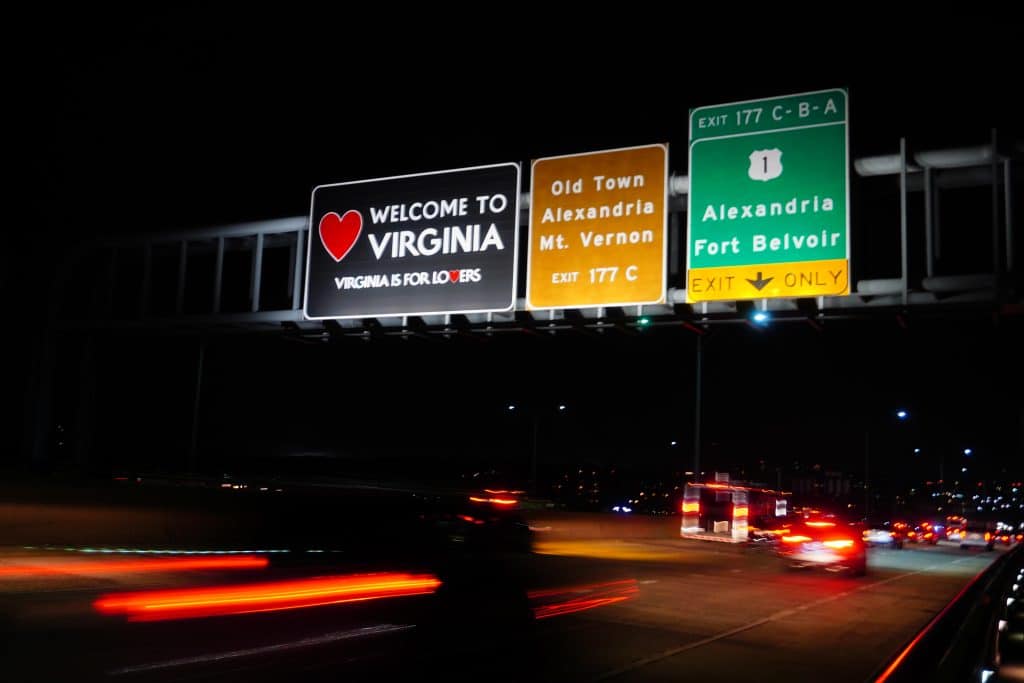 Dominion's Debacle: Virginia's Largest Power Company Wants Us to Believe it Was Duped in Gun Vote Suppression Operation [Member Exclusive]
By Stephen Gutowski
Dominion Energy would like everyone to know that they had no idea what Virginia Accountability PAC was up to when it gave the shadow PAC $200,000.
On Monday, CEO Robert Blue told employees that the company didn't know the PAC was planning to disingenuously attack Republican gubernatorial candidate Glenn Youngkin. He said the company did not approve of the PAC, run by a liberal consulting group, running attack ads against Youngkin in Republican-leaning areas for not seeking endorsements from the NRA or Virginia Citizens Defense League.
"Based on our own disclosures, two news stories highlighted activities of the Accountability Virginia PAC that we would not approve or knowingly support," he said in an email. "Although familiar with the Accountability Virginia PAC sponsors, we failed to vet sufficiently the scope of their intended activities."
That's right. We're supposed to believe the company slipped, fell, and deposited $200,000 in a shadow PAC whose only purpose appears to be running disingenuous gun ads against Youngkin. If Blue is to be believed, the company was taken in by the liberal consulting firm Mele, Brengarth, & Associates, who created and run the group. The utility was a mere babe in the woods.
If you're a Reload Member, click here to read the full piece. If not, join today for access to this and other exclusive content! The next 9 customers get 20% off!
---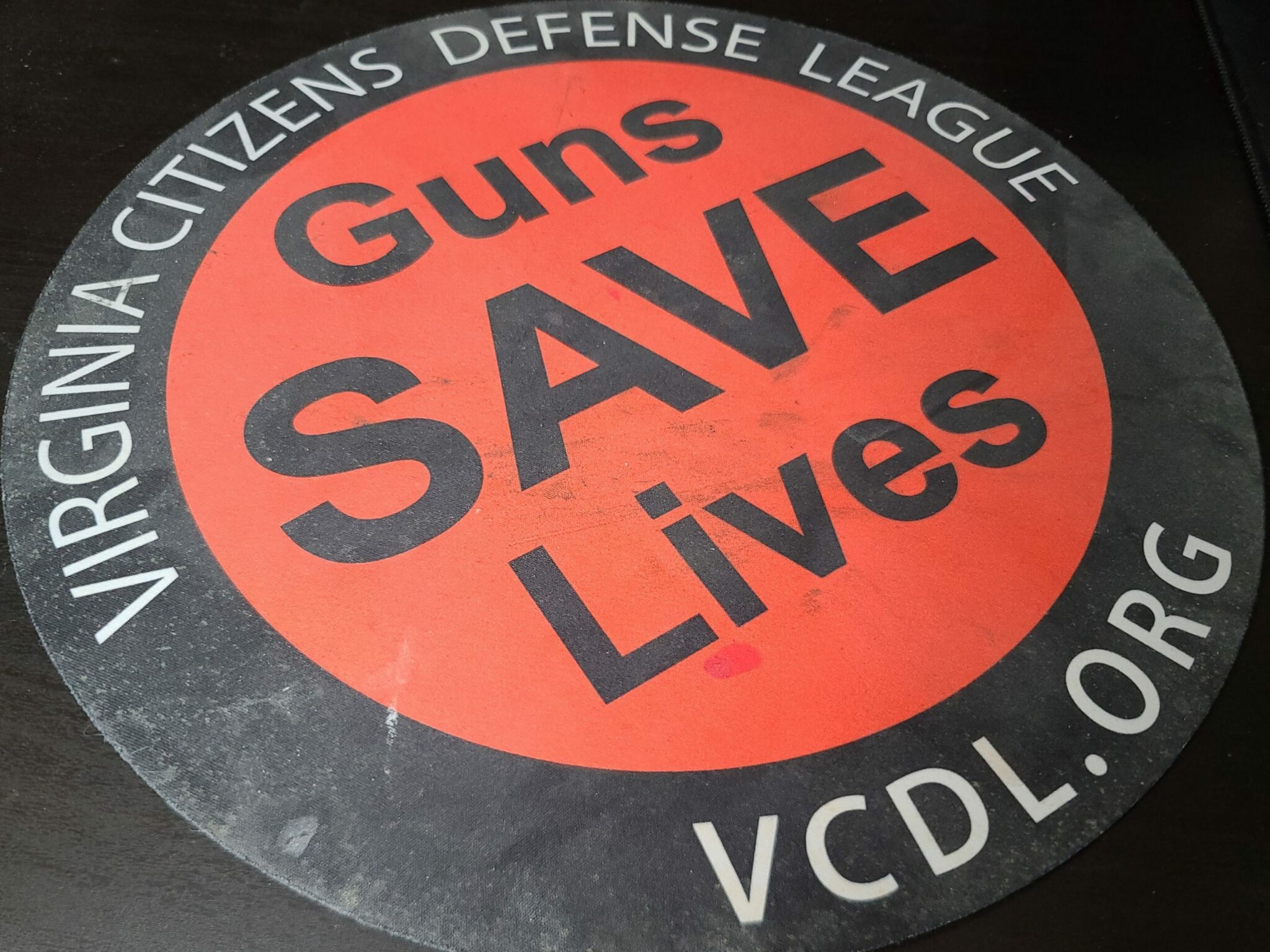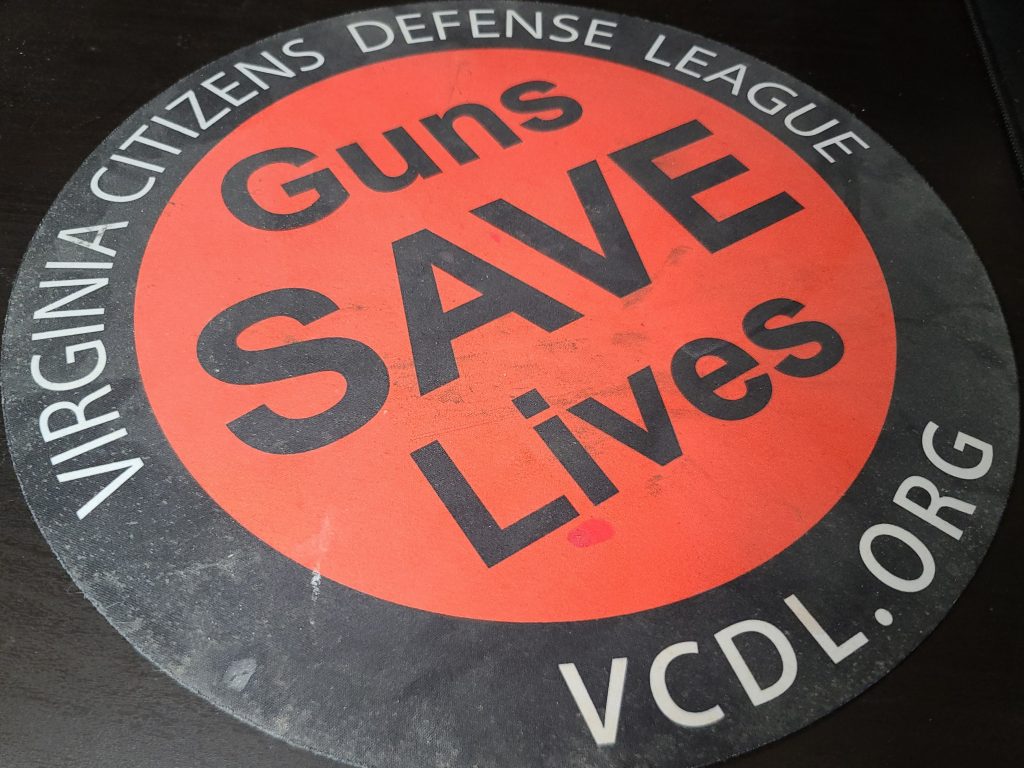 VCDL Mobilizes Gun Owners Against Dominion Energy, Toward the Voting Booth
By Jake Fogleman
A Virginia gun-rights group responded to a power provider spending hundreds of thousands of dollars in an underhanded attempt to suppress gun voters.
The Virginia Citizens Defense League (VCDL) announced a protest campaign aimed at Dominion Energy on Monday. It encouraged its members to reach out to the power company and voice their displeasure at Dominion's apparent attempt to dissuade gun owners from voting for Republican gubernatorial candidate Glenn Youngkin.
"Let's make sure Dominion Energy knows that gun owners in Virginia do NOT appreciate the company interfering with our right to self-defense," the group said in a press release."Let's call them, email them, and protest at their office."
The protest announcement comes in the wake of disclosures showing that Dominion, one of the largest power companies in the state, donated $200,000 to the shadowy Accountability Virginia PAC. The PAC has been running targeted ads in Republican areas of the state attacking Youngkin for not receiving an official endorsement from prominent gun rights groups, including the VCDL and the NRA. However, it appears to be run by a liberal consulting group, and its donations are run through the country's biggest liberal fundraising network.
Click here to continue reading.
---
Podcast: A Deep Dive Into the NRA's 2020 Finances
By Stephen Gutowski
On this episode, contributing writer Jake Fogleman and I discuss the financial situation of the country's largest gun group.
We recently obtained the NRA's 2020 annual report and compared it to previous ones to get a broad view of what the group's books look like. Despite years of operating in the red, recent internal turmoil over corruption allegations, and the pandemic, the group is back to running a surplus. A rather large one of about $54 million, in fact.
But that came about as a result of massive spending cuts. As revenues fell by more than $78 million from 2018 to 2020, the NRA cut more than $124 million in spending over that time to keep pace. Political spending took a $50 million hit. Gun safety training was slashed in half.
Then Mike Willever from the Active Self Protection podcast joined me to talk about the most incredible self-defense stories he's chronicled so far. He also provides insight from his 25-year-long law enforcement career and how those skills translate to the podcasting world. He also talks about the overheated and misleading nature of political and gun news.
You can listen to the show on your favorite podcasting app or by clicking here.
You can also watch the video podcast on our YouTube channel.
---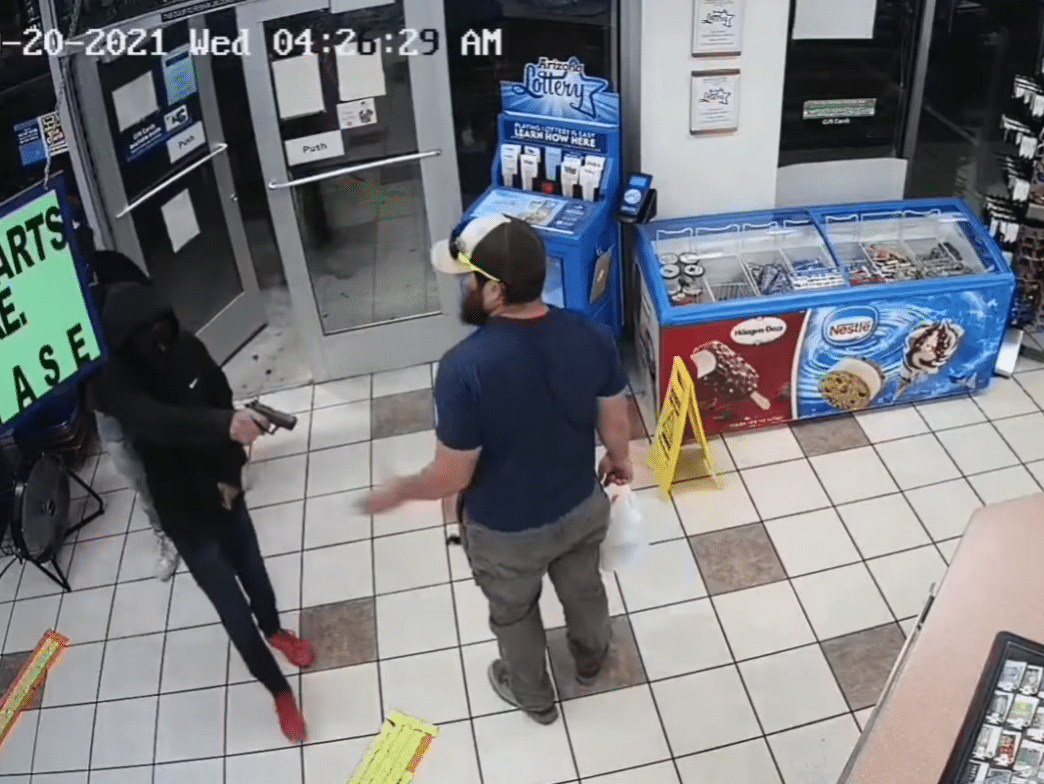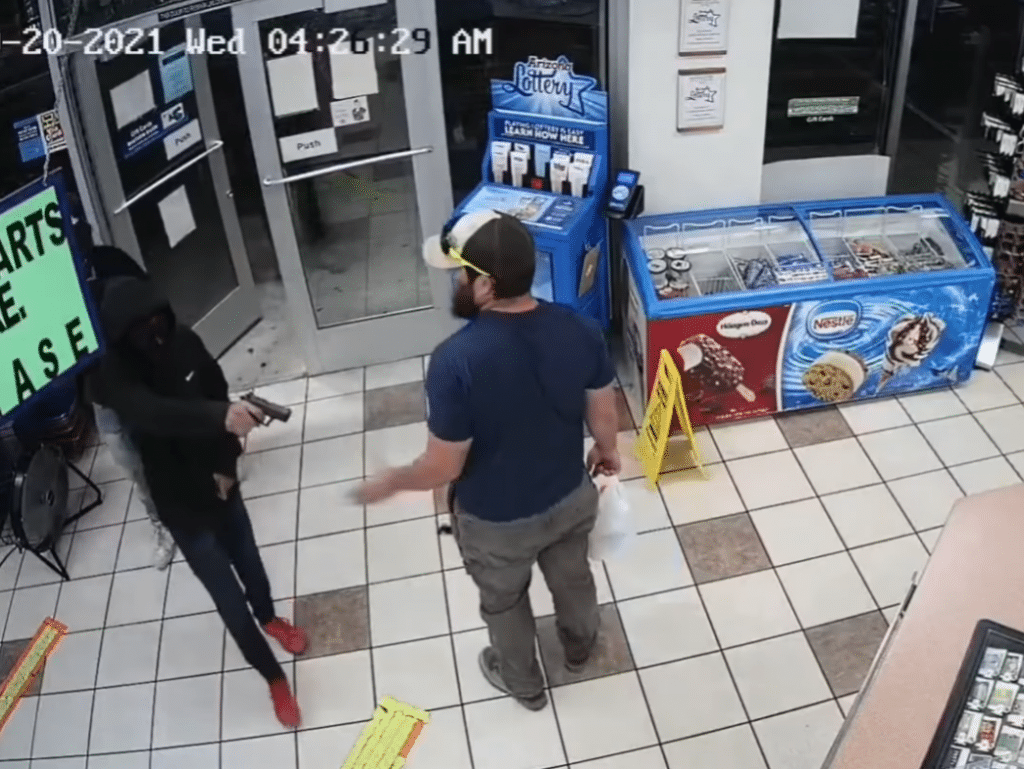 Unarmed Marine Vet Takes Down Arizona Armed Robber
By Stephen Gutowski
Shoppers in Yuma, Arizona are safe, and a suspect is in jail because a Marine veteran decided to put himself in harm's way this week.
The vet was in line to checkout at a Chevron gas station early Wednesday morning when three suspects attempted to rob the place. As two entered, one with a gun drawn, the vet turned to face them. The moment the gun was no longer pointed directly at him, he sprung into action and tackled the armed robber to the ground.
Surveillance video of the incident was made public by the Yuma County Sheriff's Office on Thursday.
Click here to see the footage and read the full story.
---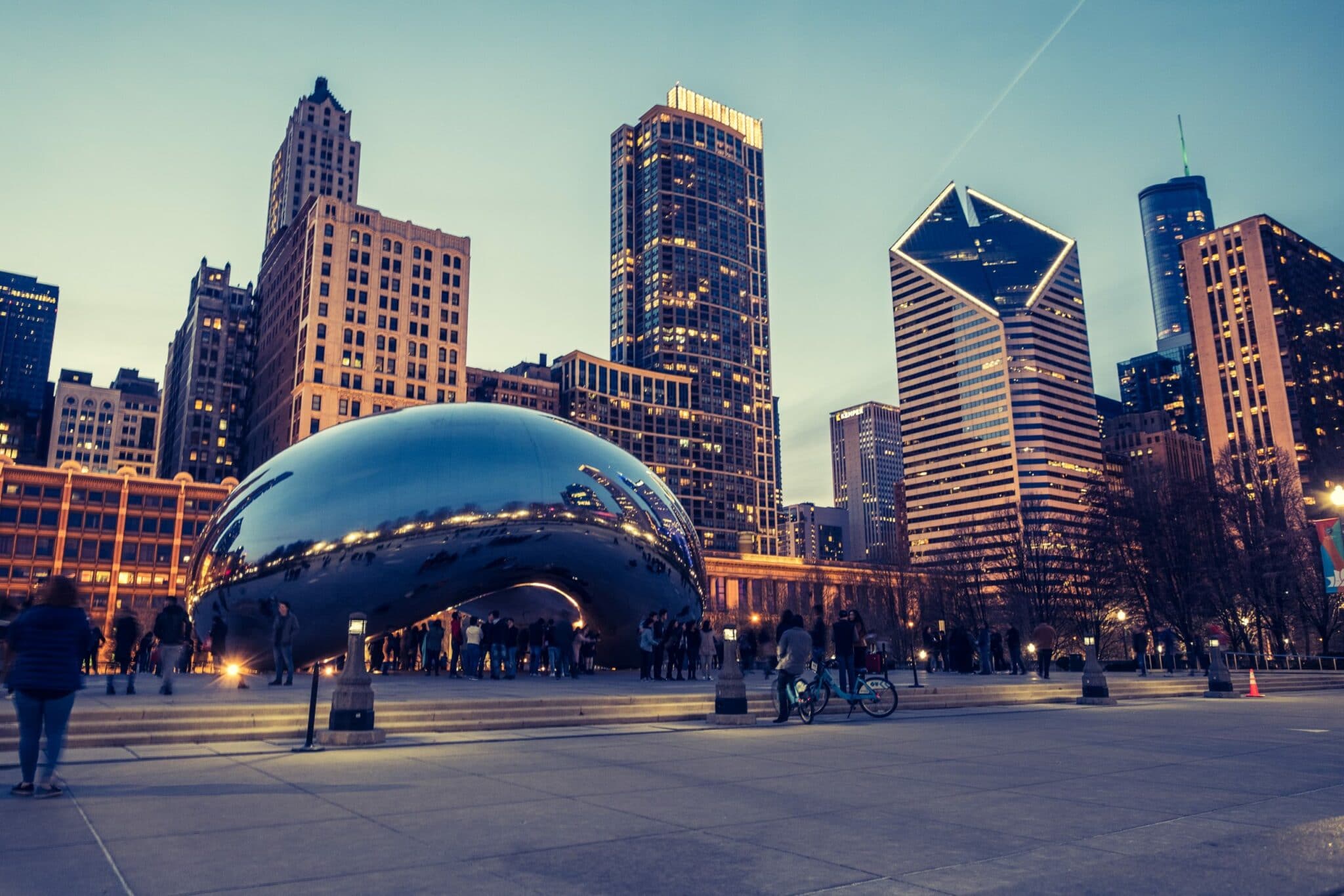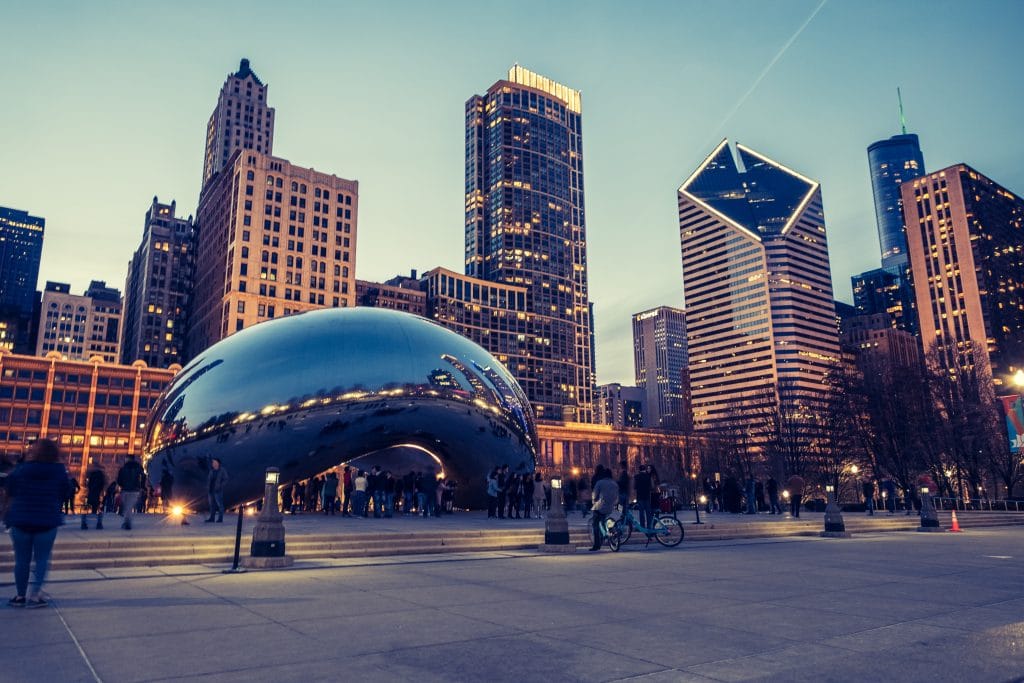 Illinois Supreme Court Unanimously Strikes Down Special Tax on Guns, Ammo
By Jake Fogleman
Gun owners in Illinois' most populous county will be spared from firearm and ammunition taxes moving forward.
In a unanimous 6-0 decision on Thursday, the Illinois Supreme Court struck down Cook County's firearm and ammunition taxes. The Court found that the taxes violated the state's constitution.
"Under the plain language of the ordinances, the revenue generated from the firearm tax is not directed to any fund or program specifically related to curbing the cost of gun violence," Justice Mary Theis wrote in her majority opinion. "Additionally, nothing in the ordinance indicates that the proceeds generated from the ammunition tax must be specifically directed to initiatives aimed at reducing gun violence. Thus, we hold the tax ordinances are unconstitutional under the uniformity clause."
The unanimous decision, joining Republican and Democratic justices alike, strikes a blow to the gun laws in one of the most restrictive localities in the country. In addition to the gun taxes, the county is also being sued over its ban on magazines with a capacity greater than ten rounds and an "assault weapons" ban.
Click here to read the full story.
---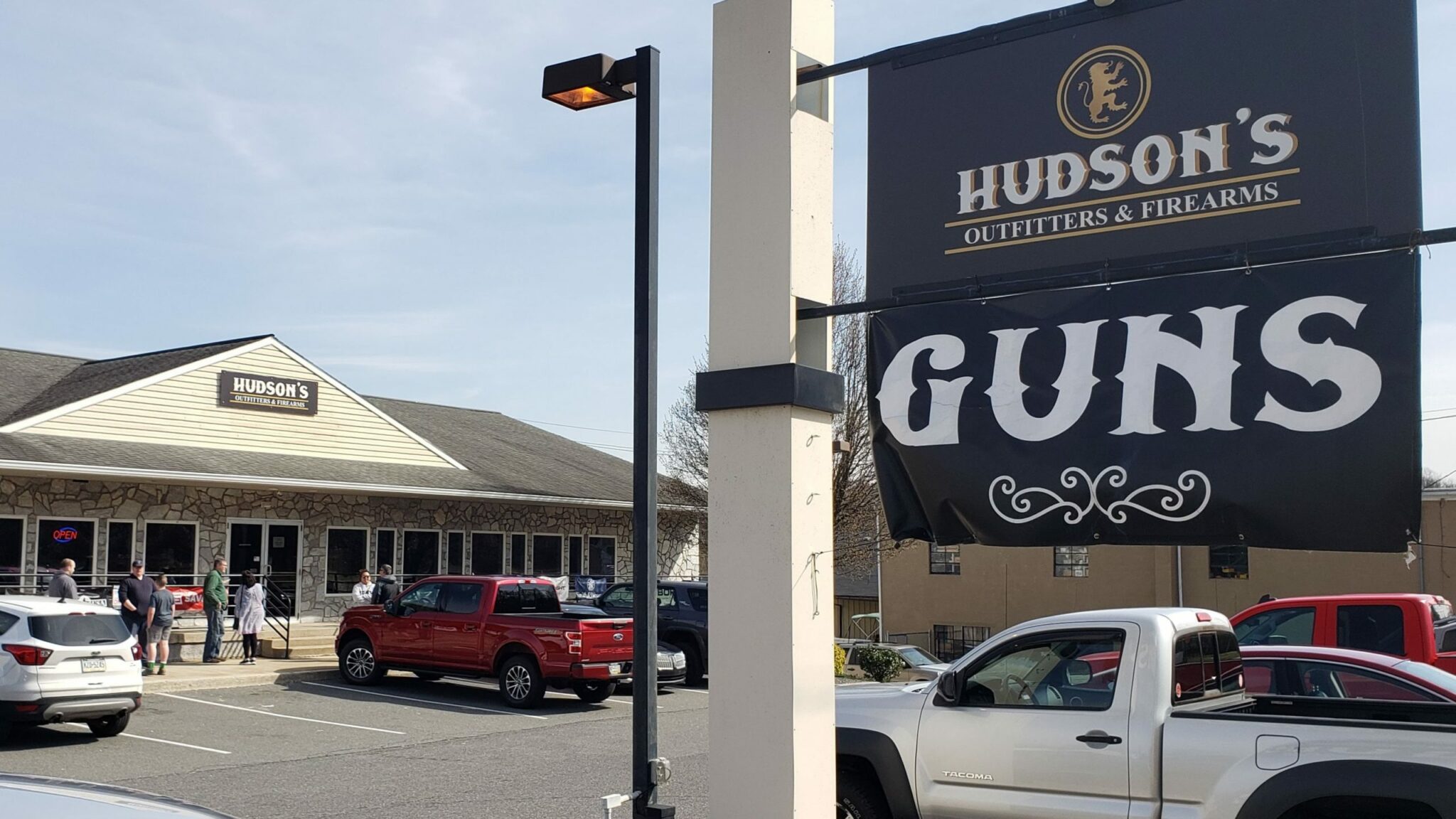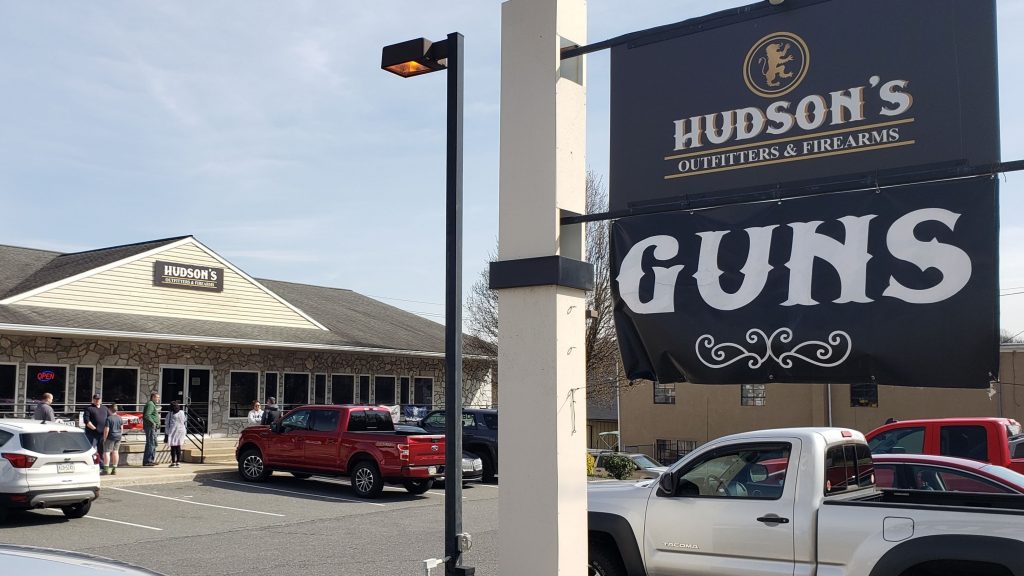 Pennsylvania Supreme Court Allows Pre-Enforcement Challenge to Local Gun Laws
By Jake Fogleman
Pennsylvania gun owners will now be allowed to challenge local gun control laws without first being charged under them.
In a 4-3 ruling on Wednesday, the Pennsylvania Supreme Court decided that being a gun owner was sufficient to have standing in a lawsuit against the city of Harrisburg's local gun control laws.
"That is the case here as Appellees must choose to comply with the ordinances and forfeit their firearms rights, to violate the ordinances and risk criminal prosecution, or to avoid being present in the City," Justice Sally Mundy said in her majority opinion. "Therefore, Appellees are aggrieved by the ordinances and are the proper plaintiffs to pursue this declaratory judgment action."
The decision is a victory for defenders of the state's firearm preemption law because it will allow more potential plaintiffs to challenge local gun restrictions. Pennsylvania is one of 42 states with a robust preemption law, and it has been used to strike down multiple city-level gun control laws in the past. However, there has been a resurgence in recent years of cities and localities seeking to find new ways to pass local gun restrictions.
Click here to read the full story.
---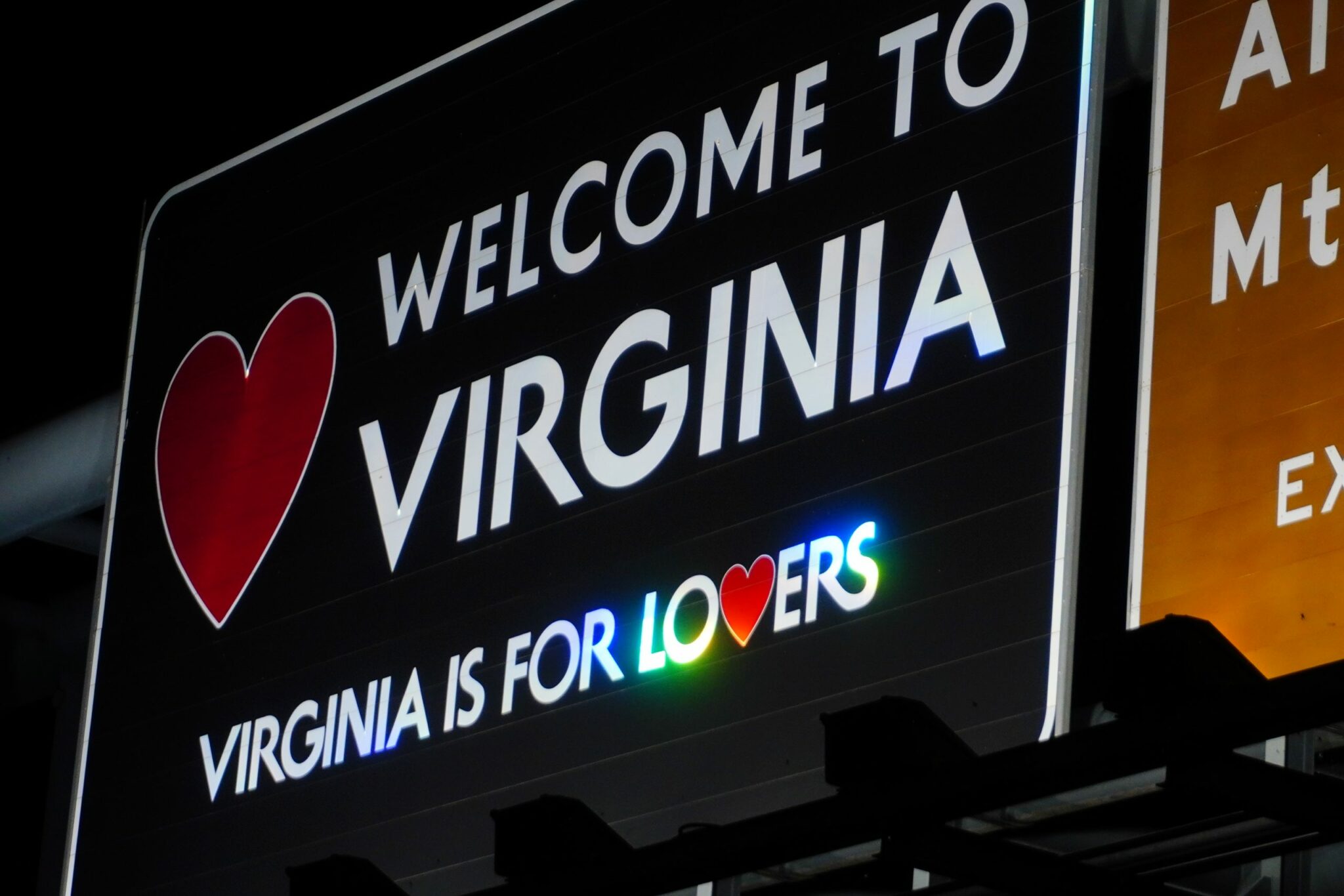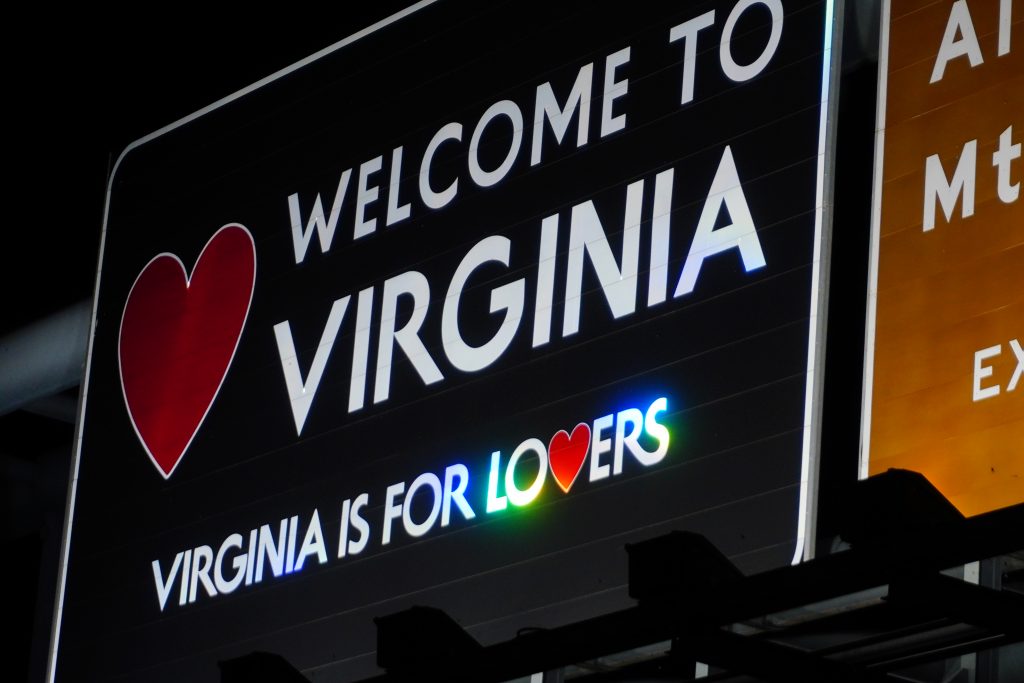 Analysis: Virginia's Governor Race Turns Towards Guns as Election Approaches [Member Exlcusive]
By Stephen Gutowski
Virginians will head to the polls in two weeks to vote for a new state government, including the governor.
The impact on gun owners in the state could be significant. Democrats took control of the state government in 2020 and passed a collection of gun laws. They required background checks on private sales and allowed local governments to restrict gun carry in certain places. But, they stopped short of instituting the "assault weapons" ban candidate Terry McAuliffe (D.) and other gun-control activists advocated for.
Democrats will likely make another push if McAuliffe beats Republican Glenn Youngkin, and they hold both chambers of the legislature.
But, up to this point, that hasn't been a focus of the campaign. McAuliffe has focused chiefly on Youngkin's coziness with former President Donald Trump and opposition to vaccine mandates. Youngkin has concentrated on school policy and McAuliffe's insistence that parents should not hold sway over what schools teach.
Even though the 2020 gun bills sparked a state-wide grassroots movement that culminated in one of the largest protests in Richmond's history, guns have remained in the background… until now.
If you're a Reload Member, click here to get the full analysis. If not, join today for access to this and other exclusive content. Remember, there are just 9 spots left in our flash 20% off sale!
---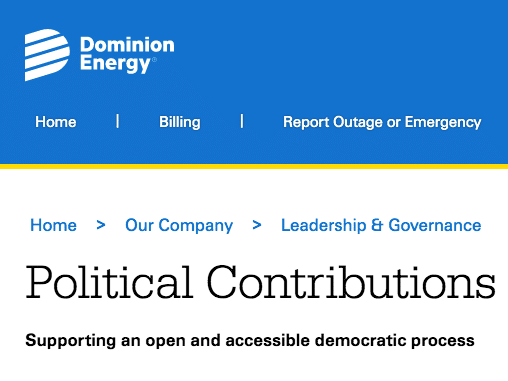 Virginia Power Company Behind Shadowy Effort to Suppress Gun Voters
By Stephen Gutowski
If you're a gun owner living in Virginia, it appears your power company does not want you to turn out to vote.
The political action committee for Dominion Energy, one of the largest power providers in the state, is a major funder of a shadowy group buying pro-gun ads against Republican gubernatorial candidate Glenn Youngkin. The power company gave $200,000 to the Accountability Virginia PAC, according to disclosures released this month.
Accountability Virginia has been running tens of thousands of dollars worth of attack ads aimed at Youngkin's gun record. The ads criticize the Republican for not obtaining the endorsements of prominent gun-rights groups, including the NRA and Virginia Citizens Defense League. The group has specifically targeted Republican areas of the state.
However, the group only sprung up in July and is run by a liberal consulting group that processes donations through the biggest liberal funding operation in the country. While it attacks Youngkin from the right on guns, it has not done the same to Democratic candidate Terry McAuliffe even though he is much further to the left on the issue.
Rather than a straightforward campaign supporting gun rights, the effort appears intended to suppress gun voters and help McAuliffe win the tight race to become governor.
---
Outside The Reload
Alec Baldwin Fired Prop Gun That Killed Cinematographer Halyna Hutchins, Injured Director | Variety | By Gene Maddaus and Pat Saperstein
Smith & Wesson recalling their new M&P12 Shotgun | Armed American News | By Lee Williams
Full Sixth Circuit takes up legality of bump stocks | Courthouse News Service | By Kevin Koeninger
No more plea deals for gun-related crimes in Salt Lake County | The Salt Lake Tribune | By Jordan Miller
Landry requests JPMorgan Chase gun policy ahead of Louisiana bond commission meeting | The Center Square | By William Patrick
Pitt County commissioners vote to prohibit concealed handguns on county property | WITN | By WITN Web Team
Armed bystander intervenes, shoots Park City shooter | Lancaster Online | By Dan Nephin
---