This week, we have exclusive breaking news about America's biggest and most-influential gun group.
While every major publication in the country, from the New York Times to the Wall Street Journal, has reporters dedicated to following the NRA, The Reload was the first to get a detailed copy of the group's finances. This provides unprecedented access into how much the group has suffered amid multiple challenges. The pandemic, internal turmoil, and numerous legal fights have taken a toll on the group.
Membership is down. Dues are down. Contributions are down. The finances are in the black, but only due to extensive cost-cutting that's hit some of the most valued programs the NRA offers.
Legal fees have risen to nearly 20 percent of its expenses, and Wayne LaPierre's personal attorney is billing the group.
The detailed financial report provides insight into how the NRA operates that most members, staff, and board members haven't seen before. The NRA says the numbers paint a "very positive" picture overall. It will be interesting to see how supporters and insiders react to the report.
In addition to the NRA news, we also saw gun sales numbers come in lower than in previous months. Twenty-five AGs called on the Supreme Court to take up an "assault weapons ban" case after finishing their gun-carry case. I also take a close look at where San Jose's first-of-its-kind gun ownership tax could end up.
Plus, "ghost gun" pioneer Cody Wilson joins the podcast to talk about how his latest project puts him a step ahead of the ATF's proposed regulations.
---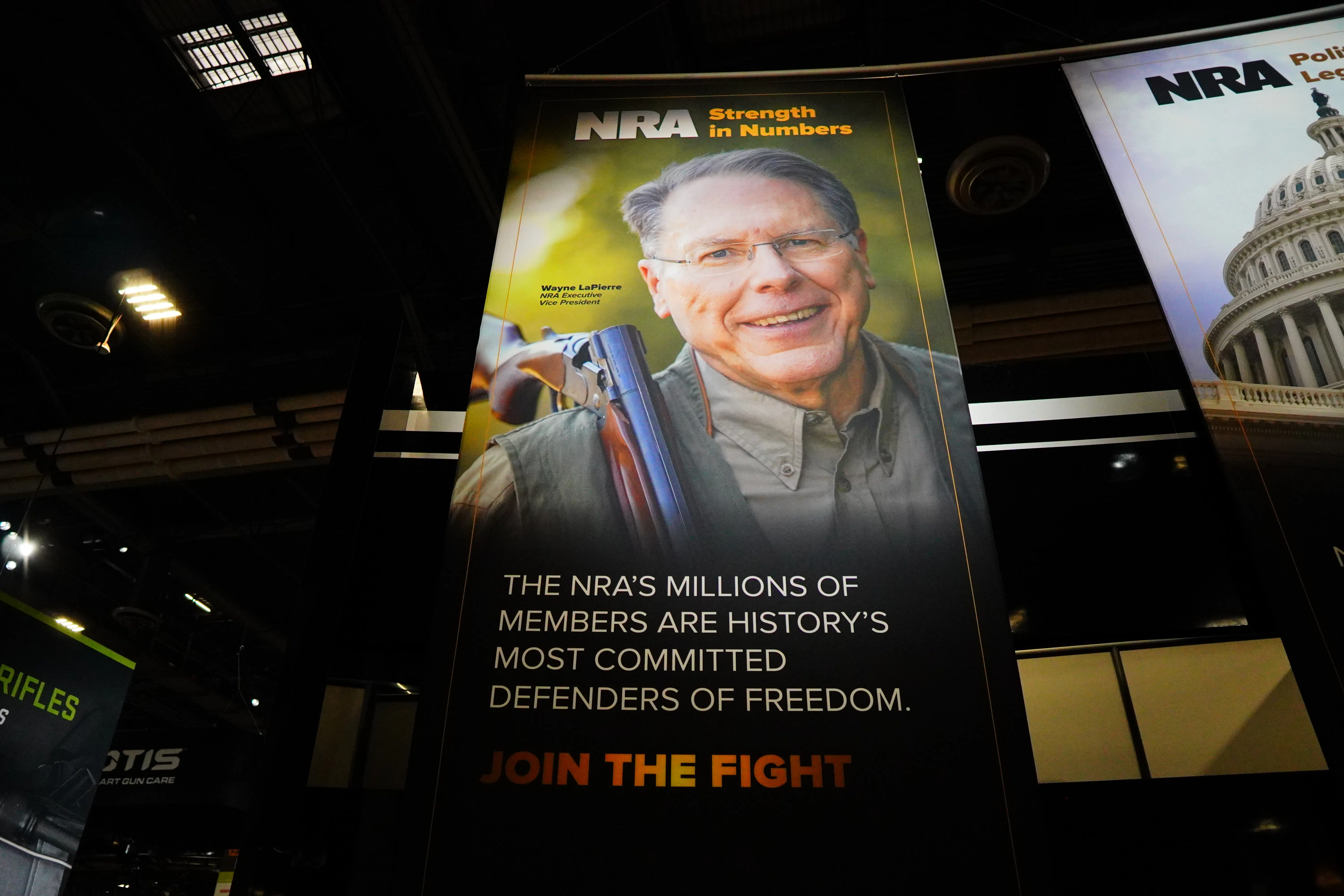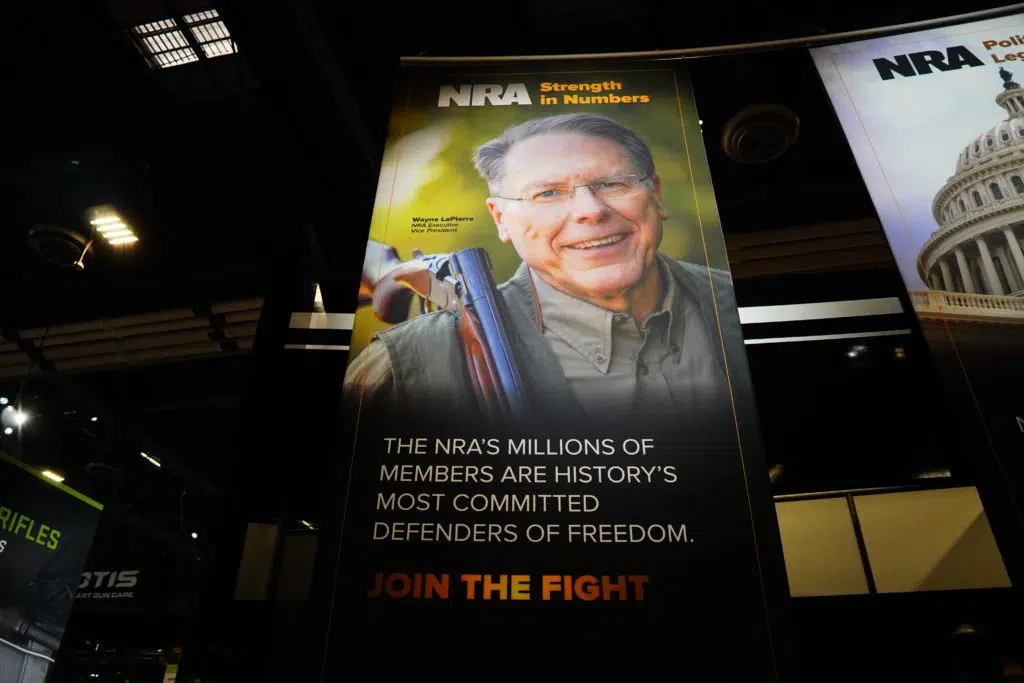 Wayne LaPierre's Personal Lawyer Billed the NRA Six Figures in August
By Jake Fogleman
The NRA appears to be covering the personal legal fees of its top executive, an internal document obtained by The Reload shows.
Philip K. Correll, the personal lawyer of NRA CEO Wayne LaPierre, appeared on a list of outstanding payments billed to the group. The document disclosed that Correll billed the organization for $174,189 at some point during August 2021.
The payments underscore the scope of legal expenses that the organization continues to incur. The group's financial report shows that legal fees make up nearly 20 percent of its expenses, its second-largest source of spending behind membership outreach and retention. It also showed that the group now spends on lawyers ten times what it spends on education and training, competitive shooting, law enforcement, community engagement, the NRA Range, NRA Firearms Museum, and school security combined.
---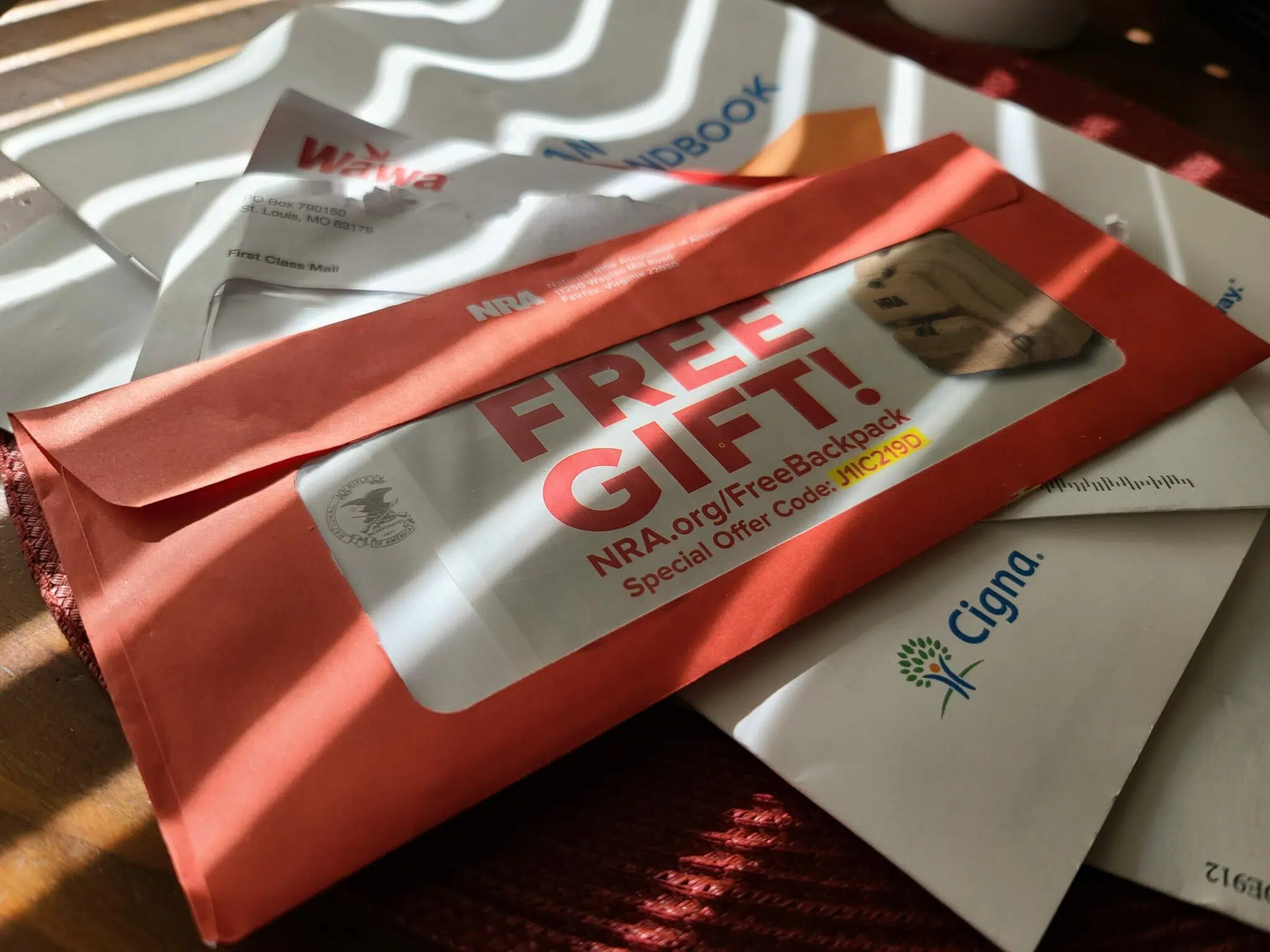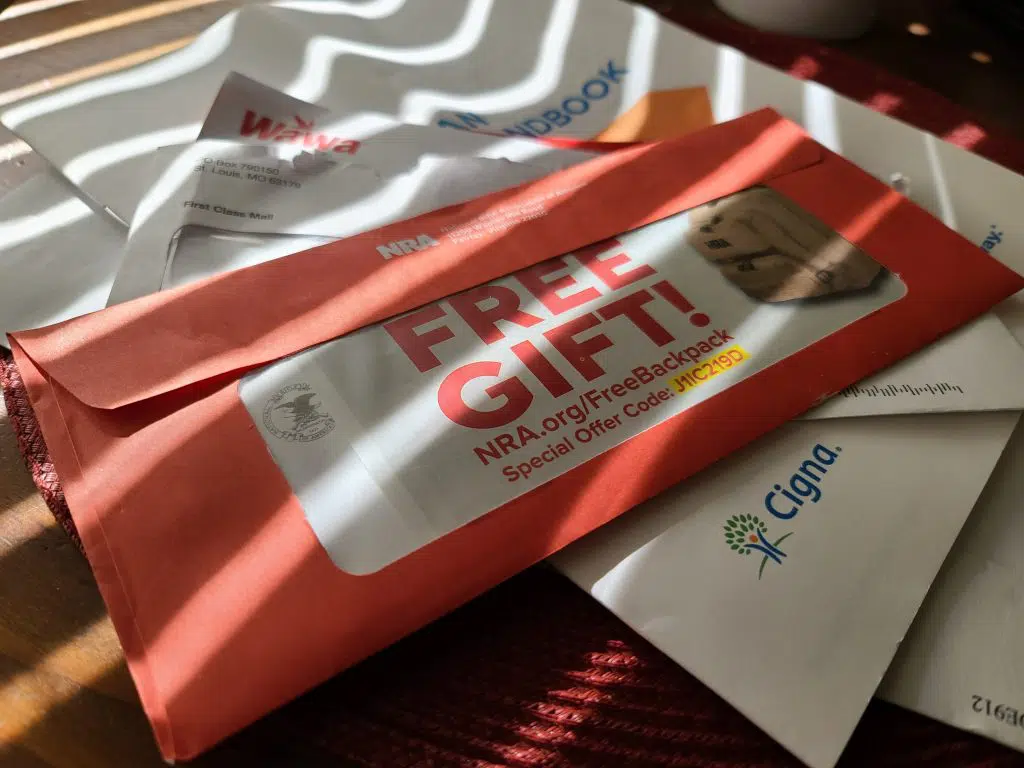 Internal Report: NRA Revenues Cut in Half Since 2018, Legal Spending Spiked Again in 2021
By Stephen Gutowski
The National Rifle Association of America shrank significantly through the first eight months of 2021, according to detailed financial records obtained by The Reload.
The contraction came in membership, revenue, and program services across the organization. The group's income missed the mark against its own budget projections and against what it brought in over the same period in 2020. At the same time, spending on legal services exceeded both. Legal fees ballooned more than $6.5 million from 2020 to a total of $31.1 million or about 20 percent of the group's expenses.
The amount spent on lawyers was more than ten times the amount the NRA spent on programs aimed at education and training, competitive shooting, law enforcement, community engagement, the NRA Range, NRA Firearms Museum, and school security combined. Legal fees were the second largest expense for the organization behind costs associated with getting and keeping members.
The gun-rights group's membership fell to its lowest point since 2017. Its revenue dropped to $165.2 million—missing its own projections by $19.4 million. That brings revenue to nearly half what it was in 2018, thanks mostly to a drop in membership dues. Spending is down even further: In 2018, the group spent more than it brought in, but it has paid down $14 million of its debt and run a slight surplus through August 2021.
Click here to read the full scoop.
---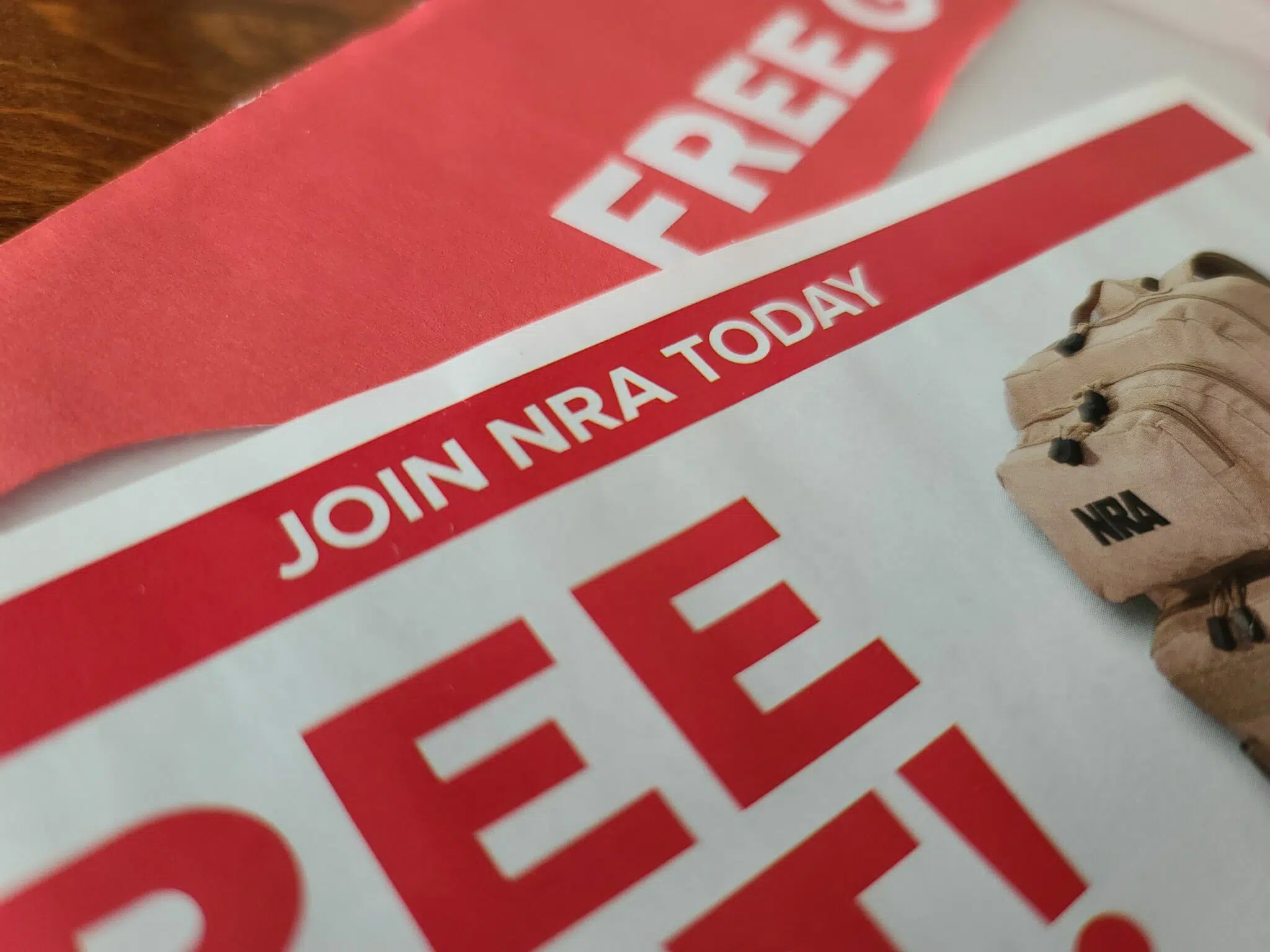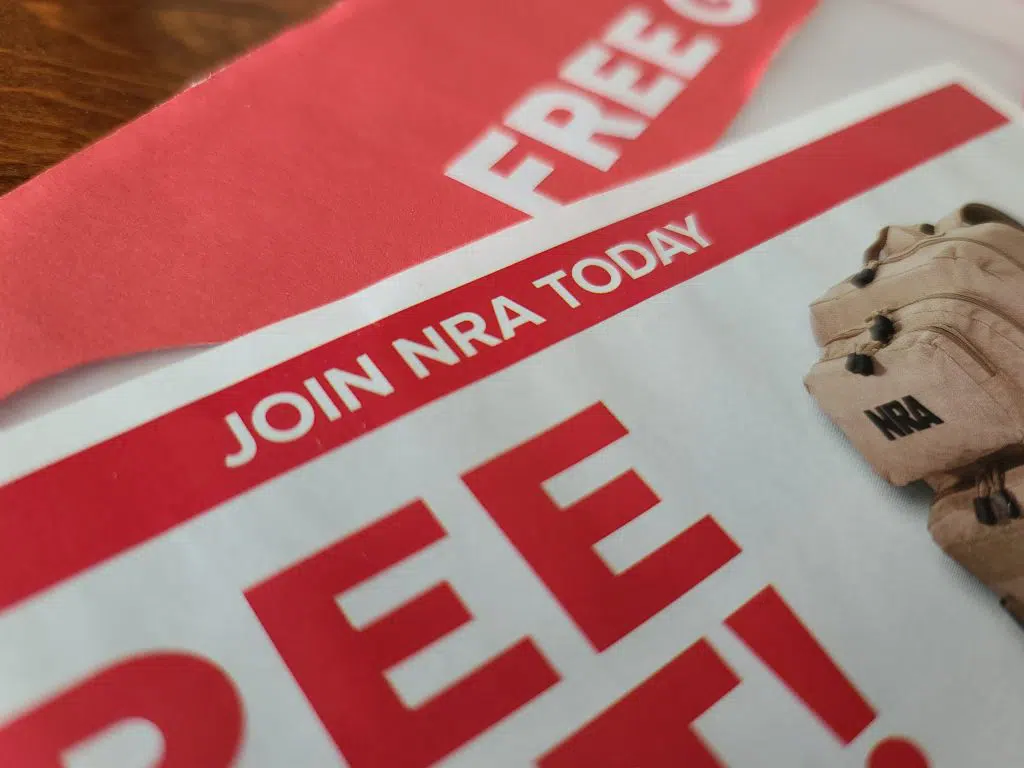 Internal Report Reveals NRA Membership Struggles
By Jake Fogleman

The National Rifle Association's (NRA) struggles with declining membership appear to have continued well into 2021, internal financial reports obtained by The Reload show.
The document, which contains the NRA's financial statements as of August 31, 2021, shows an organization continuing to slash spending as it fails to retain dues-paying members. The document reveals a relative stagnation in overall membership totals since at least 2013. Though the numbers fluctuate based on election years and in the aftermath of high-profile mass shootings, the report also shows a steady decline in membership year-over-year after reaching a peak in 2018.
The NRA has reported up to six million members in previous years, but a graph contained in the document reveals the group's year-end membership totals never even reached 5.5 million. Instead, membership appears to have fluctuated between roughly four and five million from 2012 to August 2021, breaching five million members only once, in 2018. As of August 2021, the group recorded north of 4.5 million members.
Click here to continue reading.
---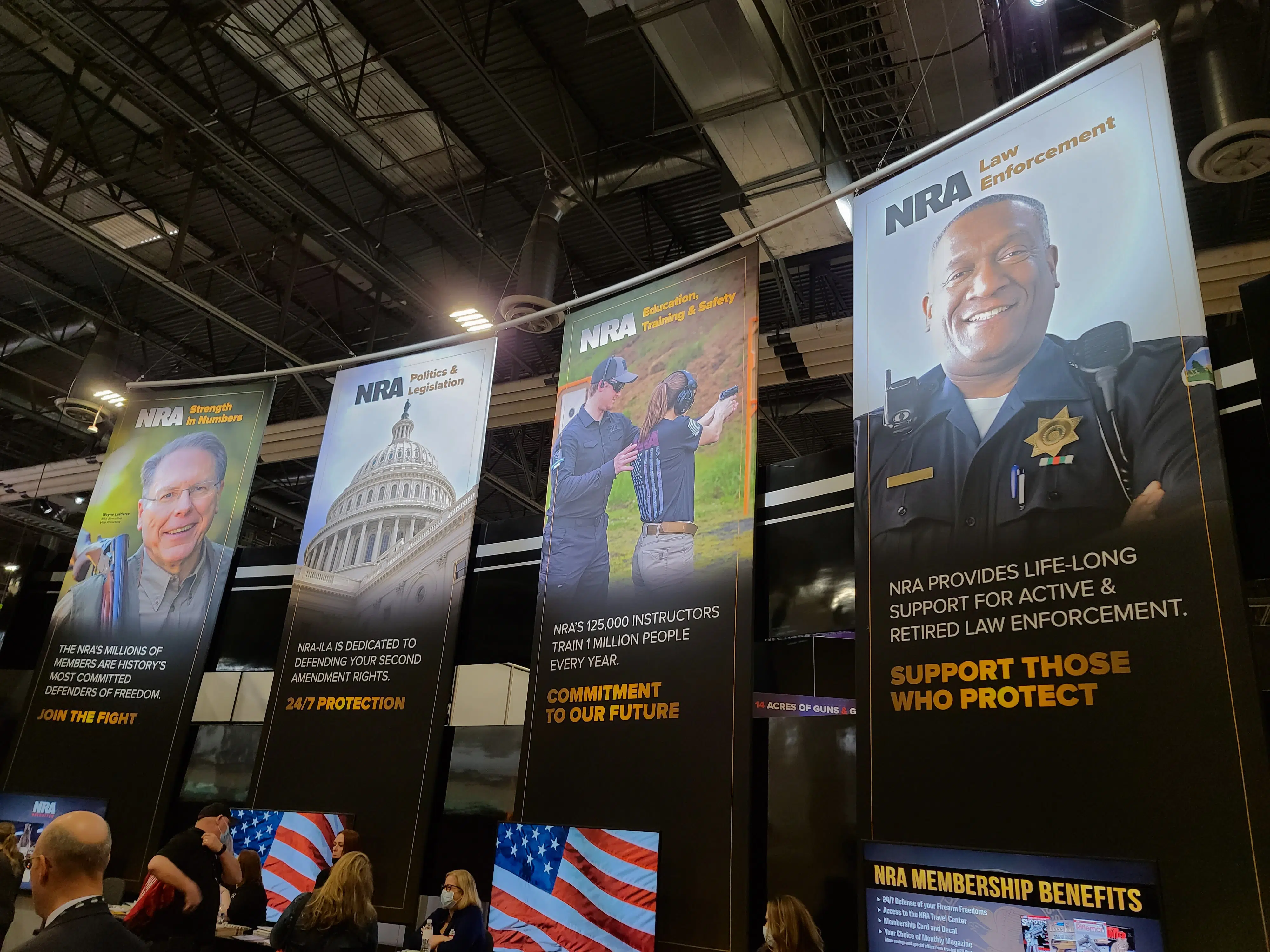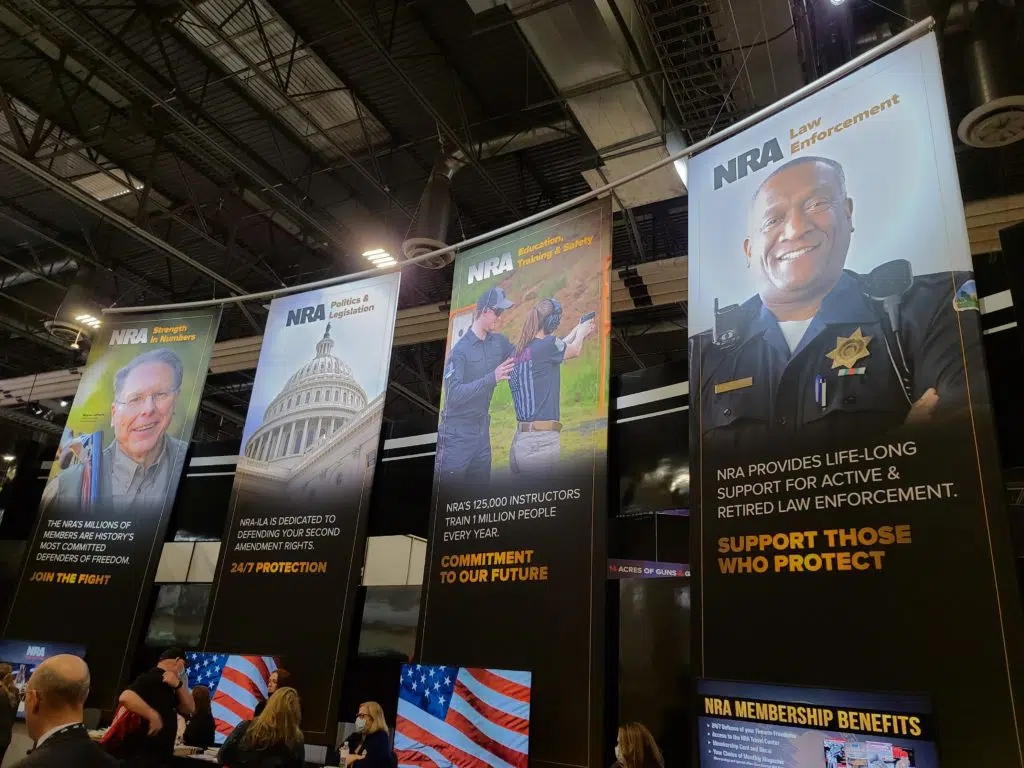 NRA Estate Giving Cratered in 2021 [Member Exclusive]
By Stephen Gutowski
A cornerstone of the NRA's long-term funding took a significant hit last year, according to an internal document obtained by The Reload.
The gun-rights group reported just under $5.5 million in new pledged donations through estates and trusts through the first eight months of 2021. That put it on track to bring in about $8.2 million through the full year. That amount would represent a dramatic decline compared to the $22.2 million donors promised to leave the group in their wills the year before. And the 2020 numbers are down substantially from the 2019 total of $36.5 million.
Overall, the NRA's internal report revealed 2021 saw the lowest level of planned giving for any year dating back to 2006.
If you're already a Reload member, click here to read more. If not, make sure you pick up a membership today! Your purchase will help fund our pursuit of sober, serious firearms reporting and analysis. It'll also get you exclusive access to dozens of pieces like this one.
---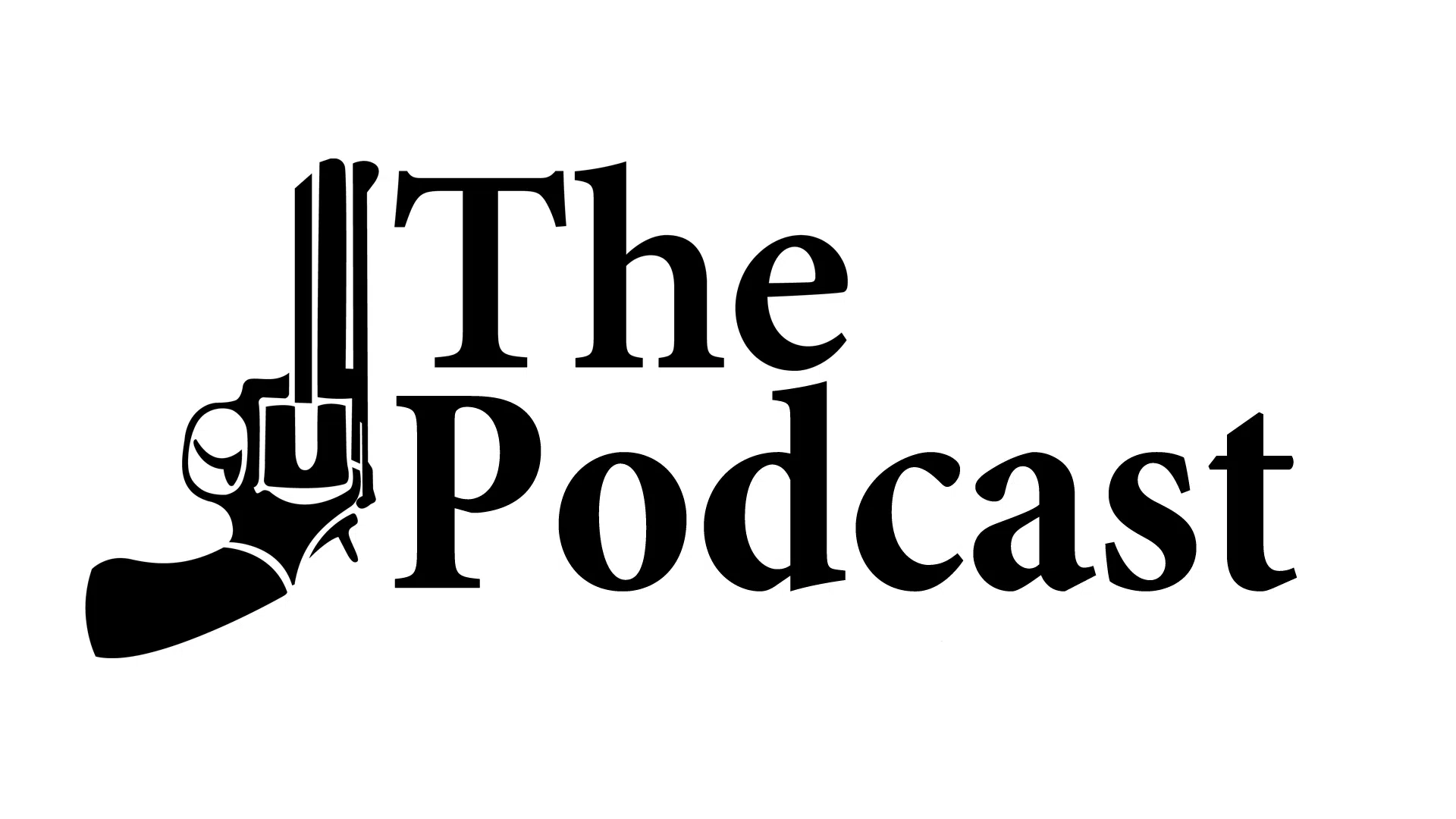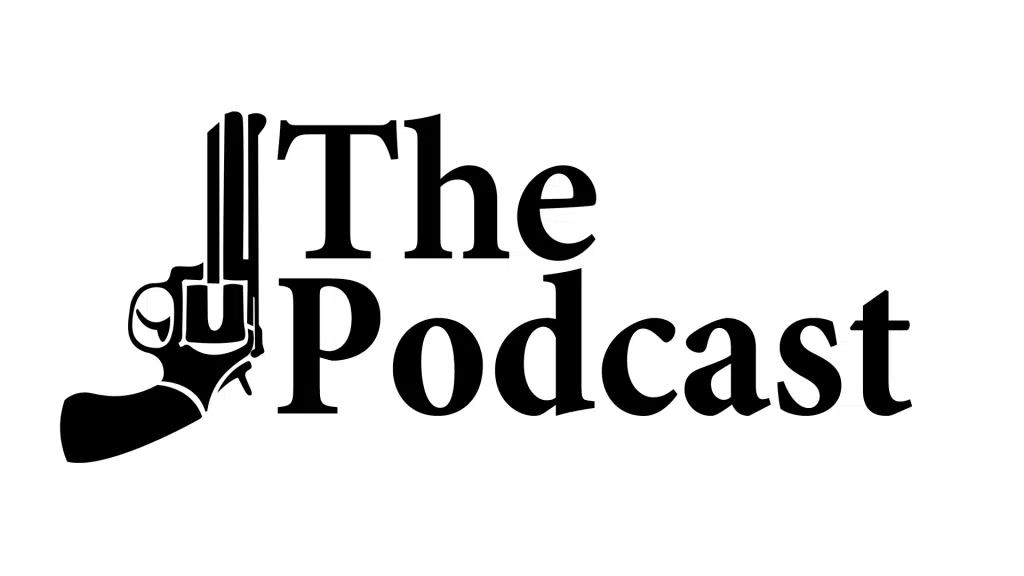 Podcast: 'Ghost Gun' Pioneer Cody Wilson on How He Makes AR-15s From Blocks of Raw Metal
By Stephen Gutowski
Cody Wilson joins the show this week. He is the founder of Defense Distributed and one of the main innovators in homemade guns. His Liberator 3D-printed gun brought him to prominence years ago and he's continued to push the boundaries of what's possible in simplified gun-making with increasingly-common technology.
In fact, he and his company have even focused on making some of that technology more common. Defense Distributed is now selling the third iteration of its "ghost gunner" mill. The miniaturized CNC machine can finish AR-15 receivers from blocks that are about 80 percent finished.
And, now, it can do even more. It can actually take a raw brick of metal and turn it into a part necessary to make a receiver. They call it a zero percent lower.
I saw the mill in action at SHOT Show 2022 and Cody describes the inspiration behind the latest project. The ATF has proposed a federal rule change that would expand its authority to determine what constitutes a firearm receiver and, therefore, who would have to obtain a license to make and sell them alongside serializing the guns and keeping records on who buys them. The new rule would allow the agency to determine a wide scoop of unfinished gun parts are "readily convertible" to finished receivers, but the agency said it does not plan to try and regulate raw metal blocks.
That's the point where Wilson said he saw an opportunity to get ahead of the regulation even before it's finalized. And the zero percent project was born from that idea. Now, the company has successfully created and rolled out a design to consumers.
Still, Wilson faces significant legal battles across the country over state and federal attempts to block either the manufacture of personal firearms or even block sharing plans for how to make them. He provides an update on the state of the multiple lawsuits Defense Distributed is still embroiled in.
He also addresses why he decided to retake such a public-facing role at the company after he pled guilty to a crime resulting from him paying for sex with a 17-year-old girl, especially given the concerns unserialized guns are often used by criminals. Wilson said being the public face of the company is dangerous and he wasn't willing to have others take his place in that role.
Plus, Contributing Writer Jake Fogleman and I discuss San Jose's first-of-its-kind attempt to force gun owners to pay an annual tax and acquire liability insurance.
You can listen to the show on your favorite podcasting app or by clicking here.
You can also watch the episode on our YouTube channel.
---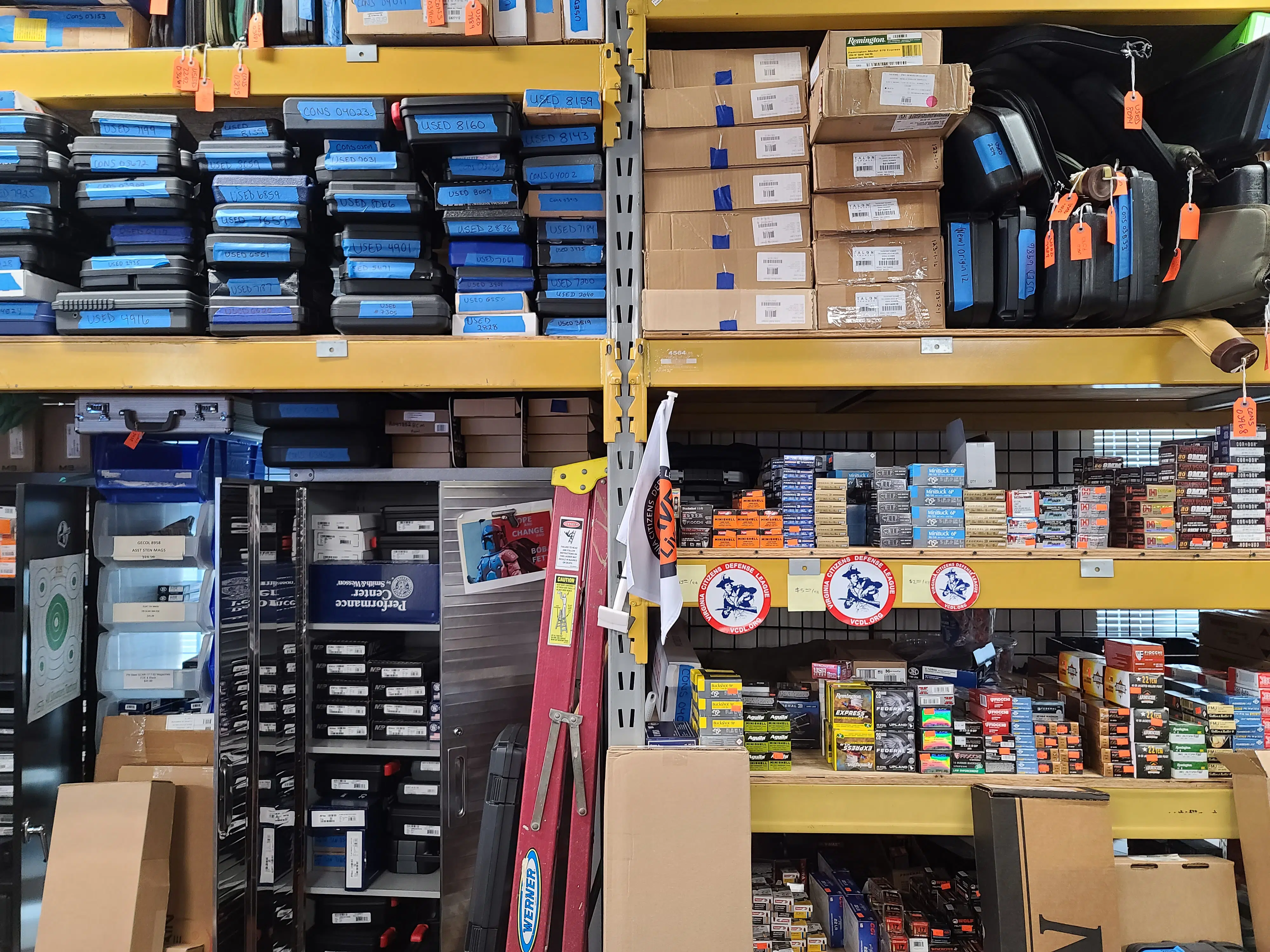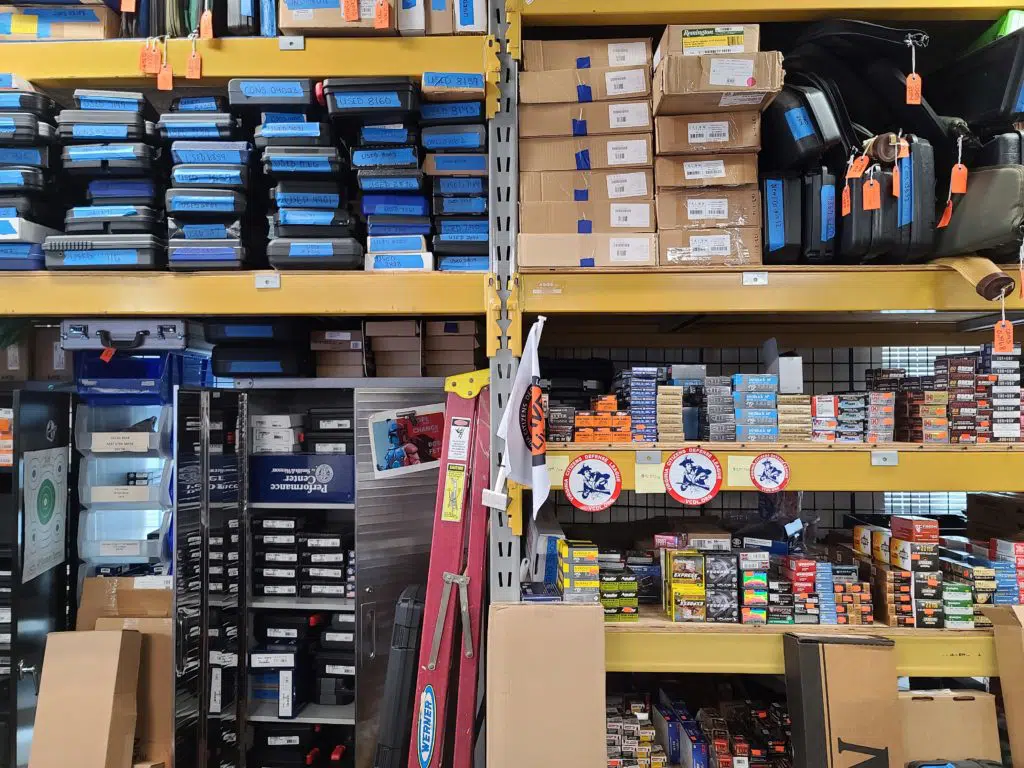 Gun Sales Slip in January
By Stephen Gutowski
Gun sales continued their recent slide last month.
An industry report found January 2022 was the fifth-best on record for gun sales during that month, with just under an estimated 1.2 million sales. That represents a decline from sales numbers that had either set new monthly records or been the runners-up dating back to March 2020, according to a National Shooting Sports Foundation (NSSF) analysis of FBI background check data. The numbers put January closer to December of 2021, the fifth-best December on record.
The numbers suggest more air may still be left to come out of the market since it saw record sales driven by the onset of the coronavirus pandemic, nationwide rioting, and the presidential election. While 2020 set the record for most estimated sales in a year, 2021 also recorded elevated demand and came in second all-time. Now, it appears the market may see further decline before demand completely levels off.
Click here to read the full piece.
---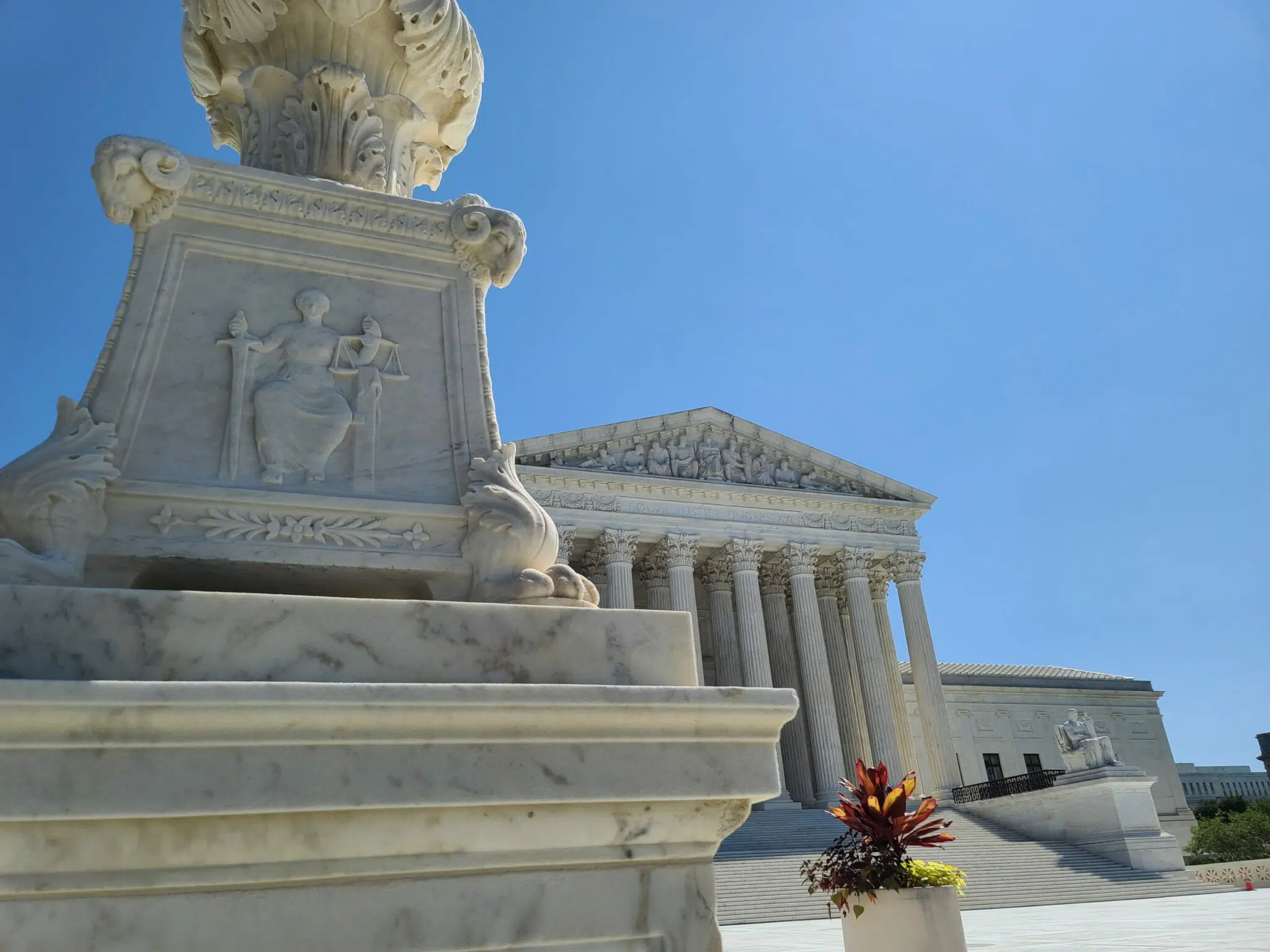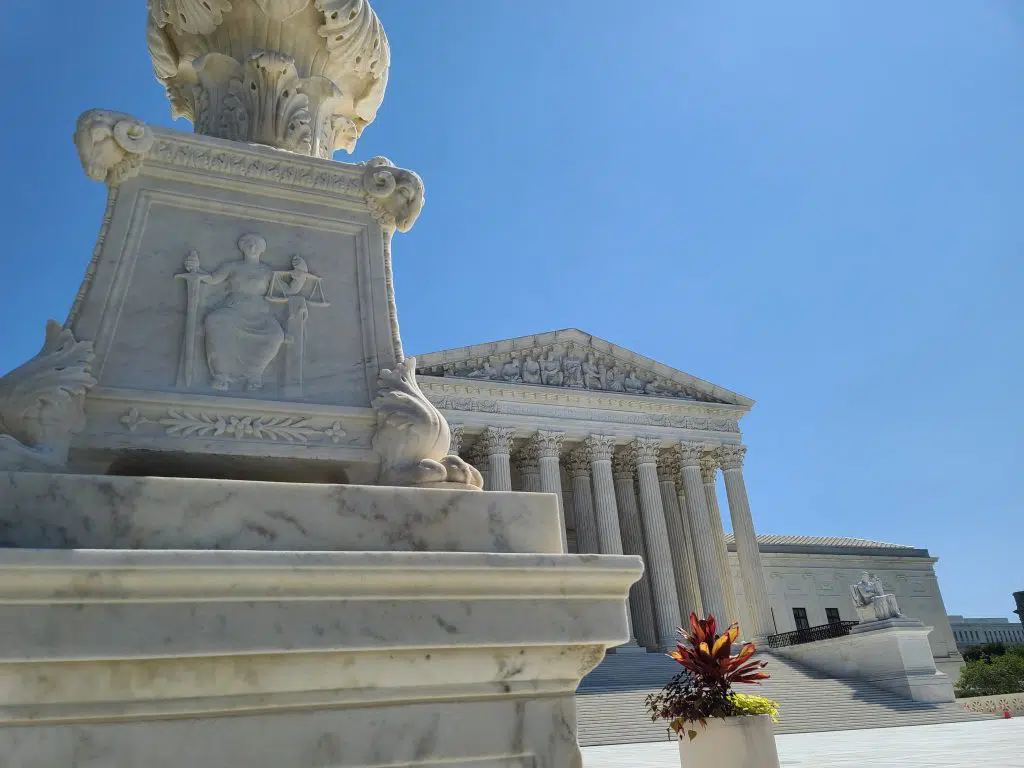 Twenty Five States Urge SCOTUS to Hear 'Assault Weapons' Case
By Jake Fogleman
Advocates are already applying pressure for the Supreme Court to take up another gun case.
A coalition of Attorneys General representing 25 states filed an amicus brief with the high court on Wednesday. The brief urges the court to strike down Maryland's current law prohibiting so-called assault weapons once it finishes its current case against New York's gun-carry law.
"If left untouched, Maryland's unconstitutional ban on firearms commonly possessed by law-abiding citizens for lawful purposes, and others like it, threatens the constitutional rights of all Americans," the brief reads. "If a sufficient number of states are allowed to impose such bans, it could pave the way for future courts to find that such weapons now owned by millions are no longer in common lawful use. Such an attempt to artificially change the firearms landscape justifies this Court's review."
---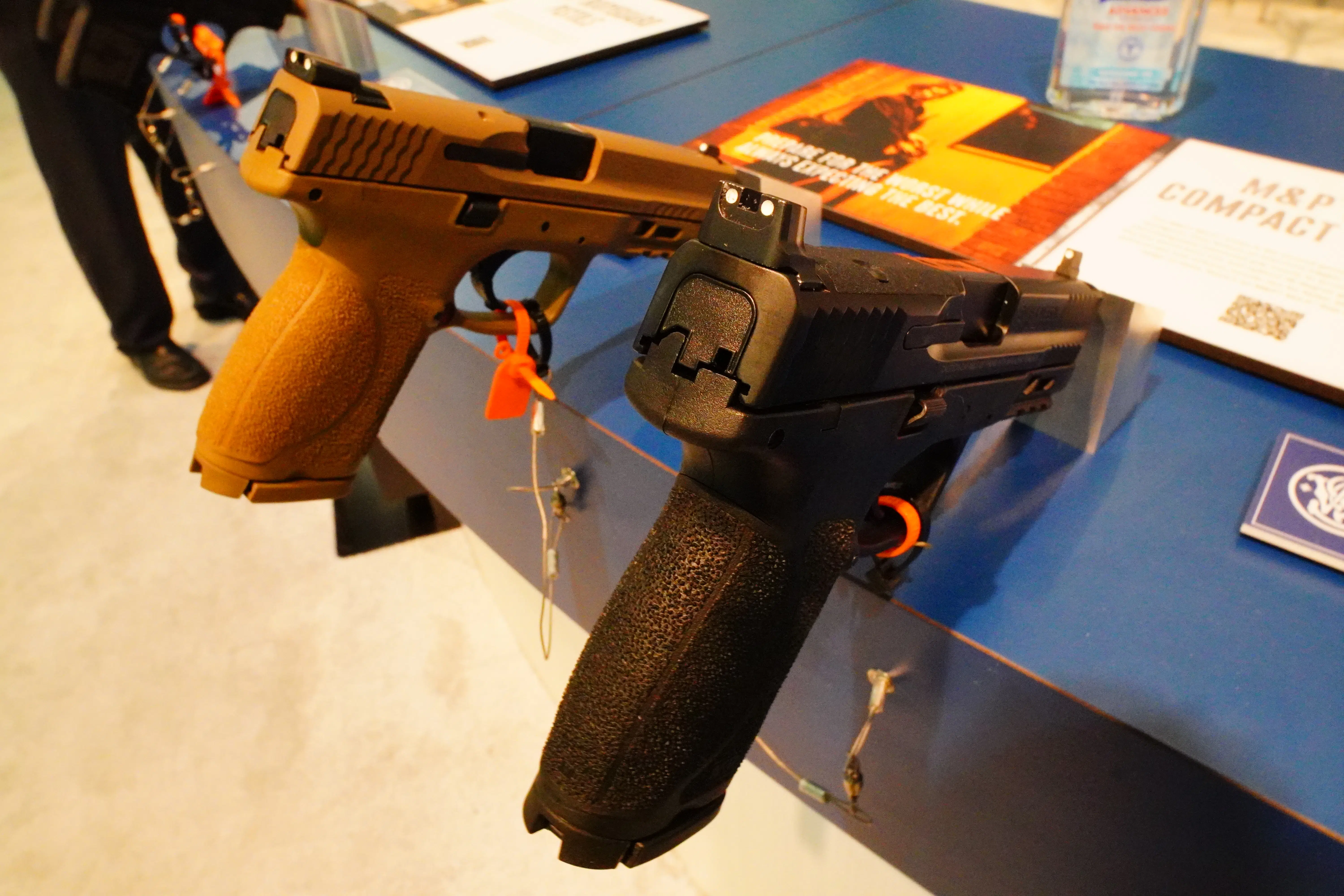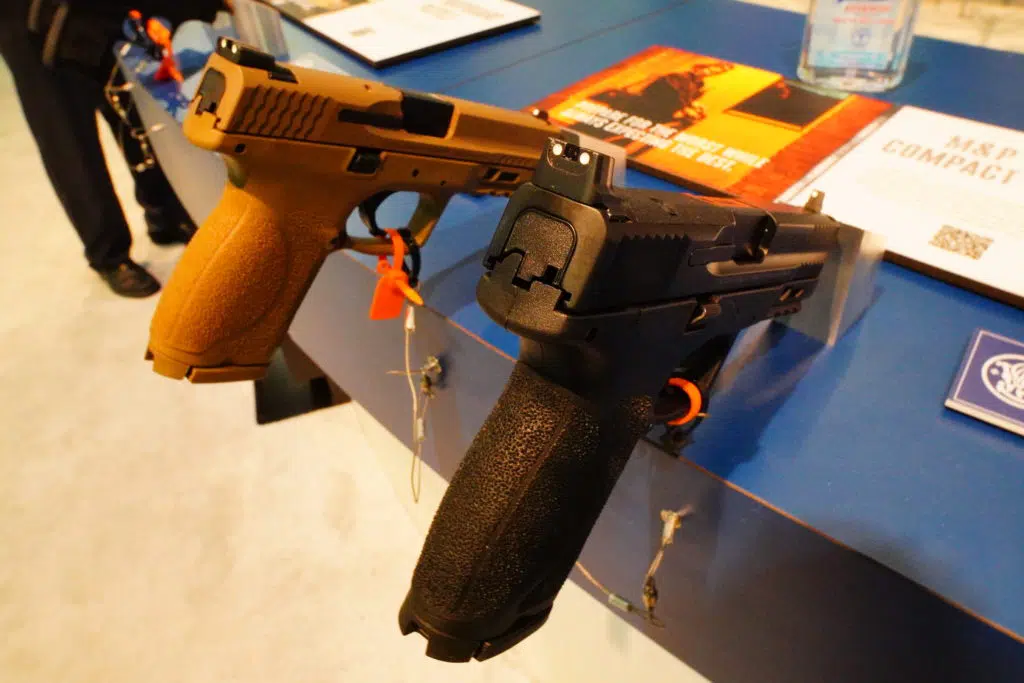 Analysis: How Will San Jose's Gun Ownership Tax, Insurance Requirement Play Out? [Member Exclusive]
By Stephen Gutowski
San Jose, California was the first city to ever mandate gun owners pay an annual tax and carry liability insurance. It's already facing a legal challenge with more being primed. So, how will it all turn out?
There are a few scenarios. The ordinance could get shot down immediately in court and abandoned by the city. It could survive scrutiny and multiply across deep-blue jurisdictions. Or it could set off a fight that goes all the way up to the Supreme Court.
We've seen the first two outcomes a number of times in recent years.
If you're already a Reload member, click here to read more. If not, make sure you pick up a membership today! Your purchase will help fund our pursuit of sober, serious firearms reporting and analysis. It'll also get you exclusive access to dozens of pieces like this one.
---
Outside The Reload
Biden on gun control plan: 'There's no amendment that's absolute' | Washington Examiner | By Christian Datoc
'Hand it in': gun amnesty targets 260,000 unregistered firearms across Australia | The Guardian | By Australian Associated Press
Vermont governor says he's a "no" on new gun control bill | Bearing Arms | By Cam Edwards
California bill would require students' parents to detail gun ownership | Courthouse News Service | By Edvard Pettersson
Constitutional carry bill approved by Georgia Senate committee | Fox 5 Atlanta | By FOX 5 Atlanta Digital Team
Lawmakers advance bill on permitless carry | Alabama Daily News | By Associated Press
---
That's it for this week in guns.
If you want to hear my analysis of these stories and more, make sure you grab a Reload membership to get the exclusive analysis newsletter every Sunday!
I'll see you all next week.
Thanks,
Stephen Gutowski
Founder
The Reload