Republicans currently hold sway with Americans on gun policy.
That's according to the latest Morning Consult poll released on Wednesday. Among all registered voters surveyed, Republicans in Congress enjoyed a seven-point lead over Democrats in Congress on gun policy. Among strictly suburban voters surveyed, the lead increased to ten points.
The results indicate an electorate that is continuing to view gun control less favorably. A rightward shift in attitude toward gun policy among voters, particularly those in the suburbs, could prove to be decisive in key swing districts in next year's midterm elections. It may also at least partially explain the big Republican performance in this month's elections in Virginia and New Jersey.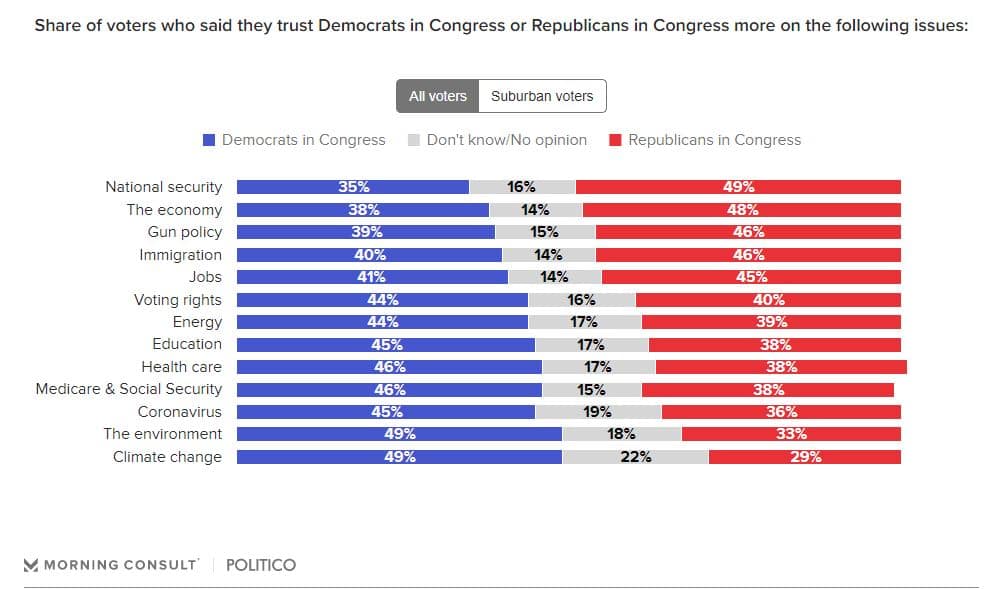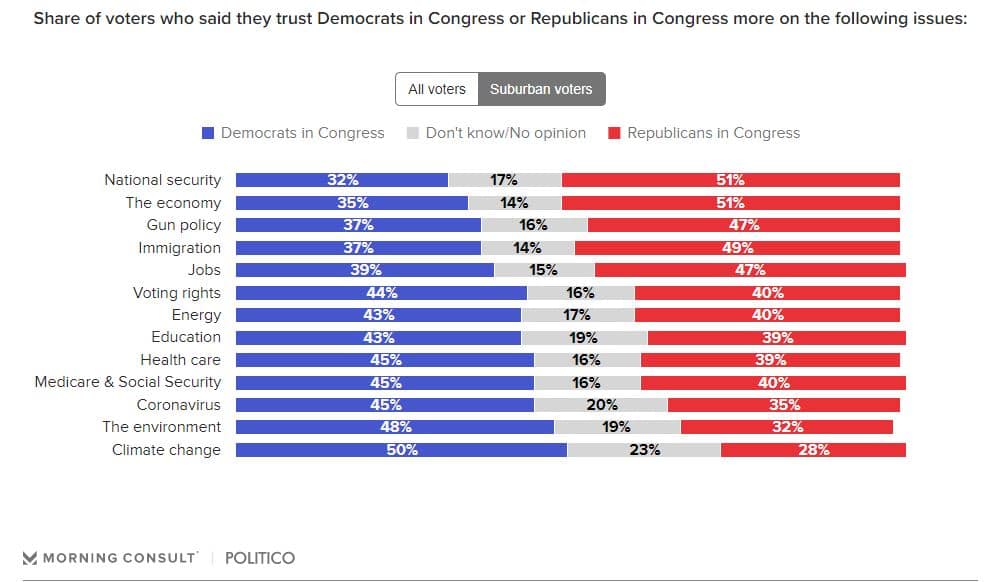 The Morning Consult Poll of 1,998 registered voters, including 975 suburban voters, was conducted from Nov. 5-7, 2021. It has a margin of error of three percent.