This week, we saw another major post-Bruen ruling in federal court. It found the ban on those facing felony indictments violates the Second Amendment. But it went even further than that.
I take a look at how it calls the prohibition on convicted felons owning guns into question and then provides a potential answer for why it may survive the Bruen test.
Texas produced two significant polls this week. One showed Governor Greg Abbott (R.) increasing his lead over Beto O'Rourke (D.) as the latter continues to focus on gun control. The other showed Texans aren't interested in the AR-15 ban O'Rourke has pushed.
Contributing Writer Jake Fogleman also dives into what the National Firearms Survey tells us about gun carry in America.
More Republicans pressured the major credit card companies to reverse their decision to implement a Merchant Category Code for gun stores at the behest of gun-control advocates as well. Plus, NSSF's Larry Keane joins the podcast to give the gun industry's response to the new credit card code controversy.
---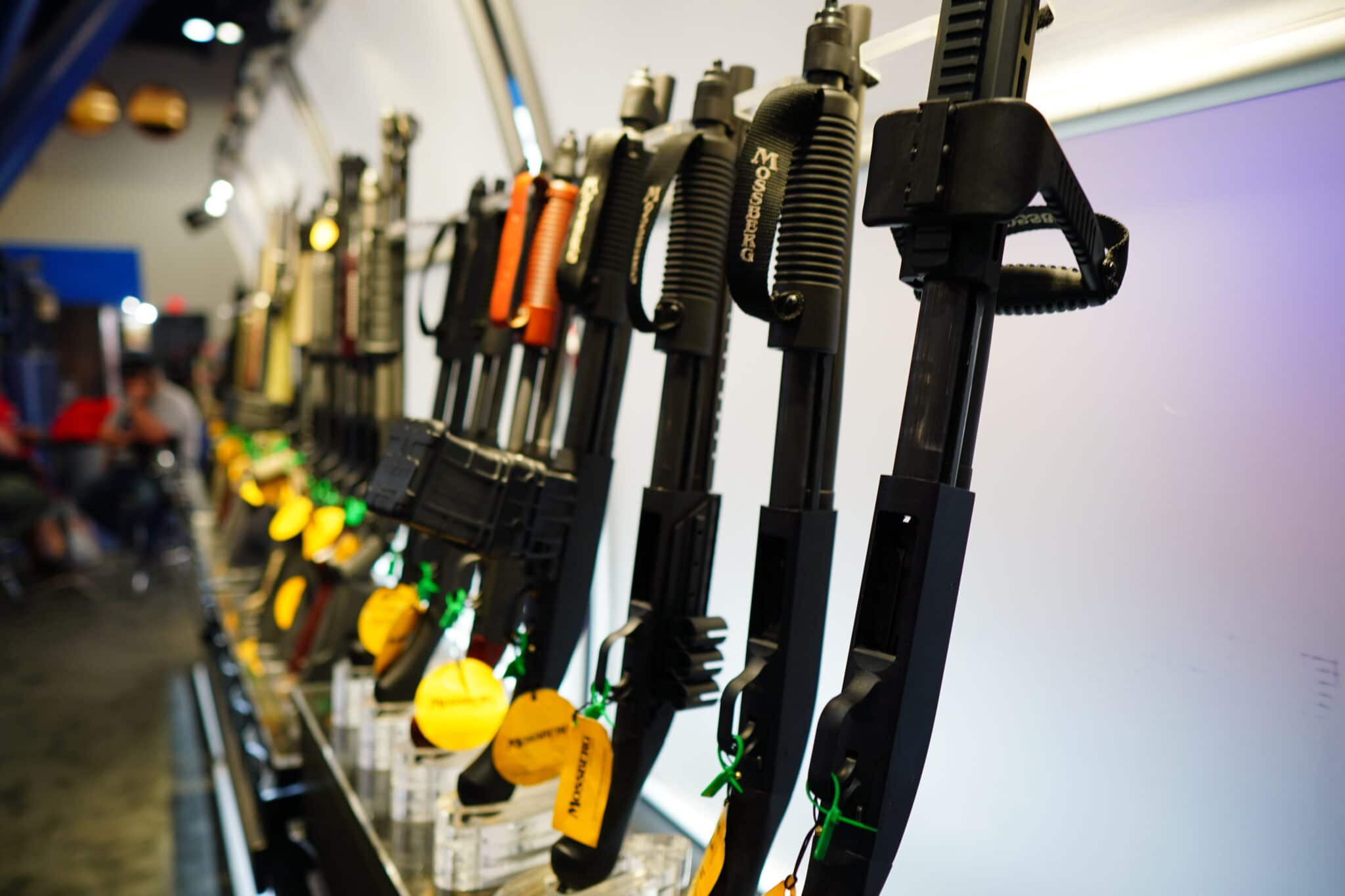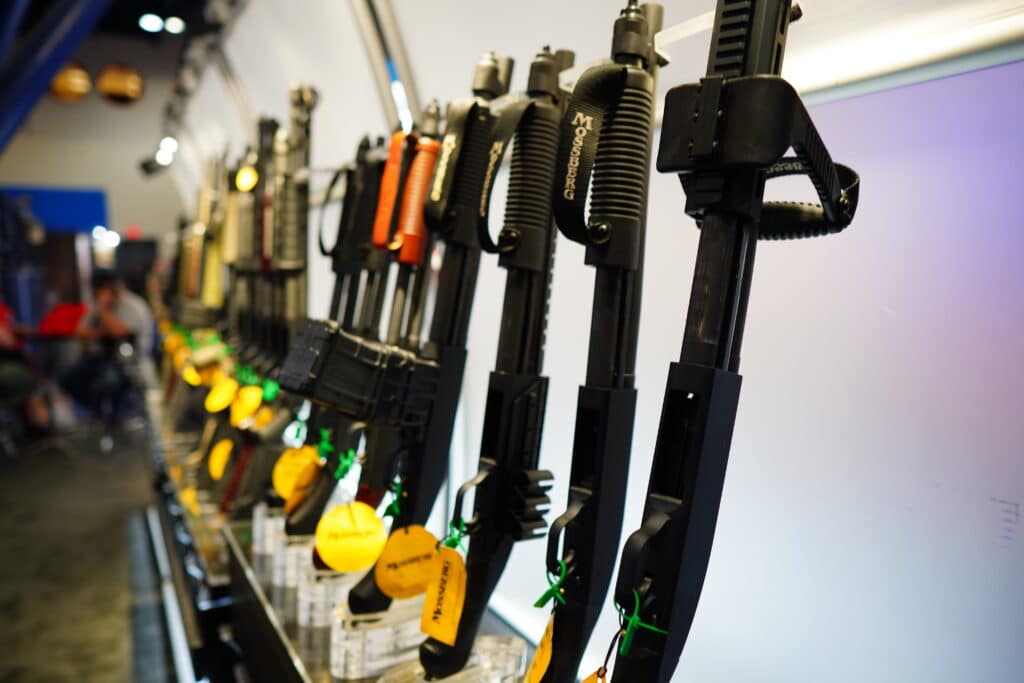 Federal Judge Strikes Down Gun Ban for Felony Indictments
By Jake Fogleman
Those charged with a felony by a grand jury may not be deprived of their Second Amendment rights before conviction, a federal judge has ruled.
Judge David Counts of the District of Western Texas ruled Monday that a provision in the Federal Firearms Act barring those under felony indictment from obtaining a firearm is not in line with the nation's historical tradition of firearm regulation. He also dismissed an indictment against Jose Gomez Quiroz, a Texas man charged under the ban.
"Although not exhaustive, the Court's historical survey finds little evidence that § 922(n)—which prohibits those under felony indictment from obtaining a firearm—aligns with this Nation's historical tradition," Judge Counts, an Obama appointee who was reappointed and confirmed under Trump, wrote in his opinion. "As a result, this Court holds that § 922(n) is unconstitutional."
---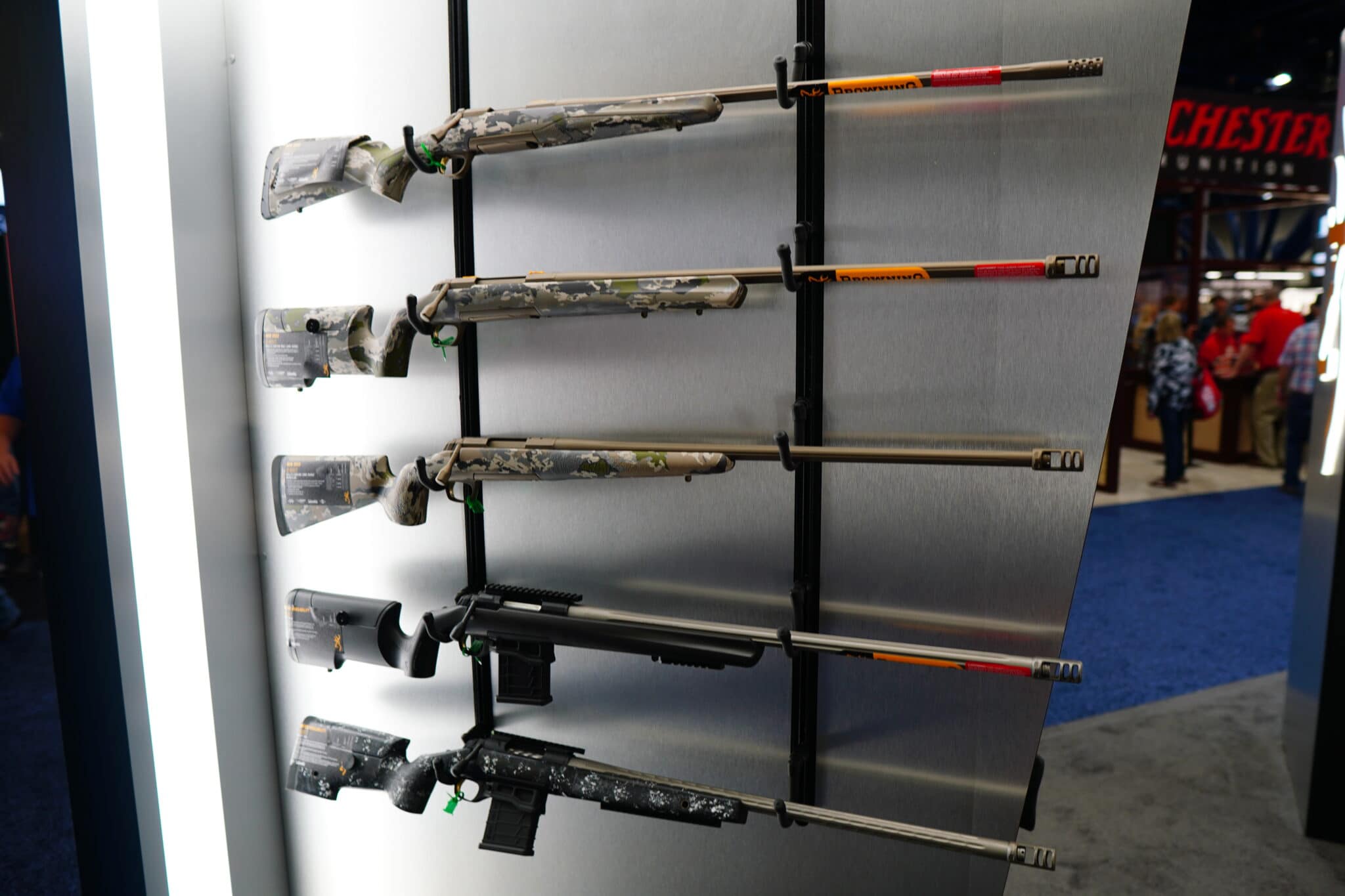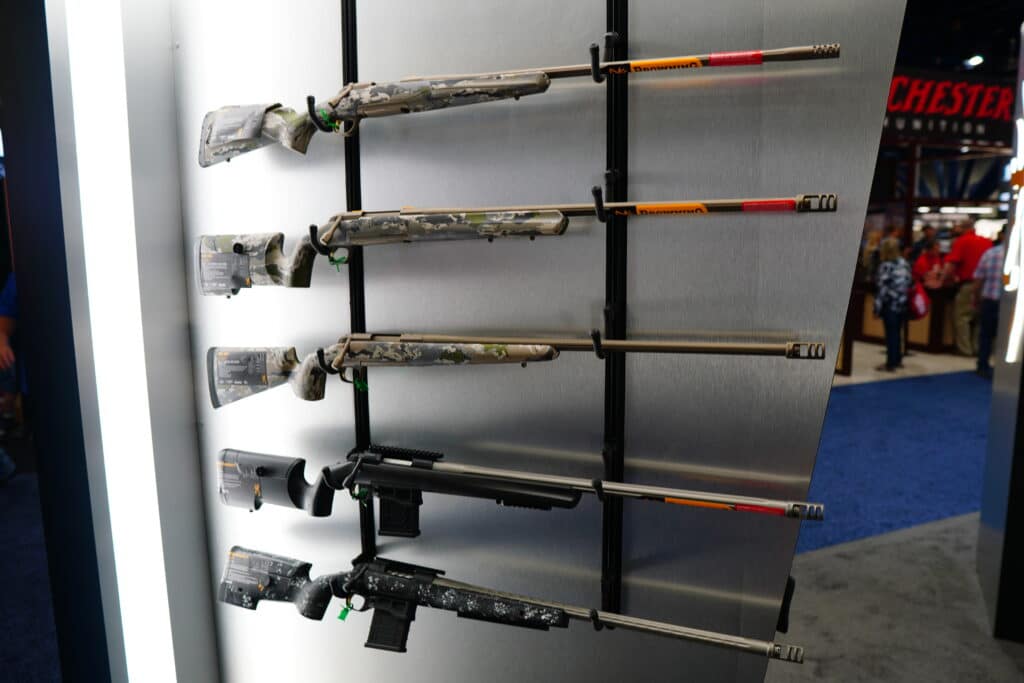 Analysis: Will the Federal Felony Gun Ban Survive Bruen? [Member Exclusive]
By Stephen Gutowski
A federal judge's ruling opens up new questions on the constitutionality of felony gun bans and tries to answer them.
District Judge David Counts of Western Texas found the Federal Firearms Act's prohibition on people indicted under felony charges from receiving firearms is unconstitutional. He applied, perhaps reluctantly, the new standard handed down by the Supreme Court in New York State Rifle & Pistol Association v. Bruen. He found the indictment-based ban couldn't survive that text-and-tradition-based test.
"Although not exhaustive, the Court's historical survey finds little evidence that § 922(n)—which prohibits those under felony indictment from obtaining a firearm—aligns with this Nation's historical tradition," Judge Counts wrote in his opinion. "As a result, this Court holds that § 922(n) is unconstitutional."
As significant as that finding is, the judge went further. He also cast doubt on the constitutionality of federal felon gun bans overall.
If you're a member, click here to read the rest. If not, join today to get exclusive access to hundreds of pieces you won't find anywhere else!
---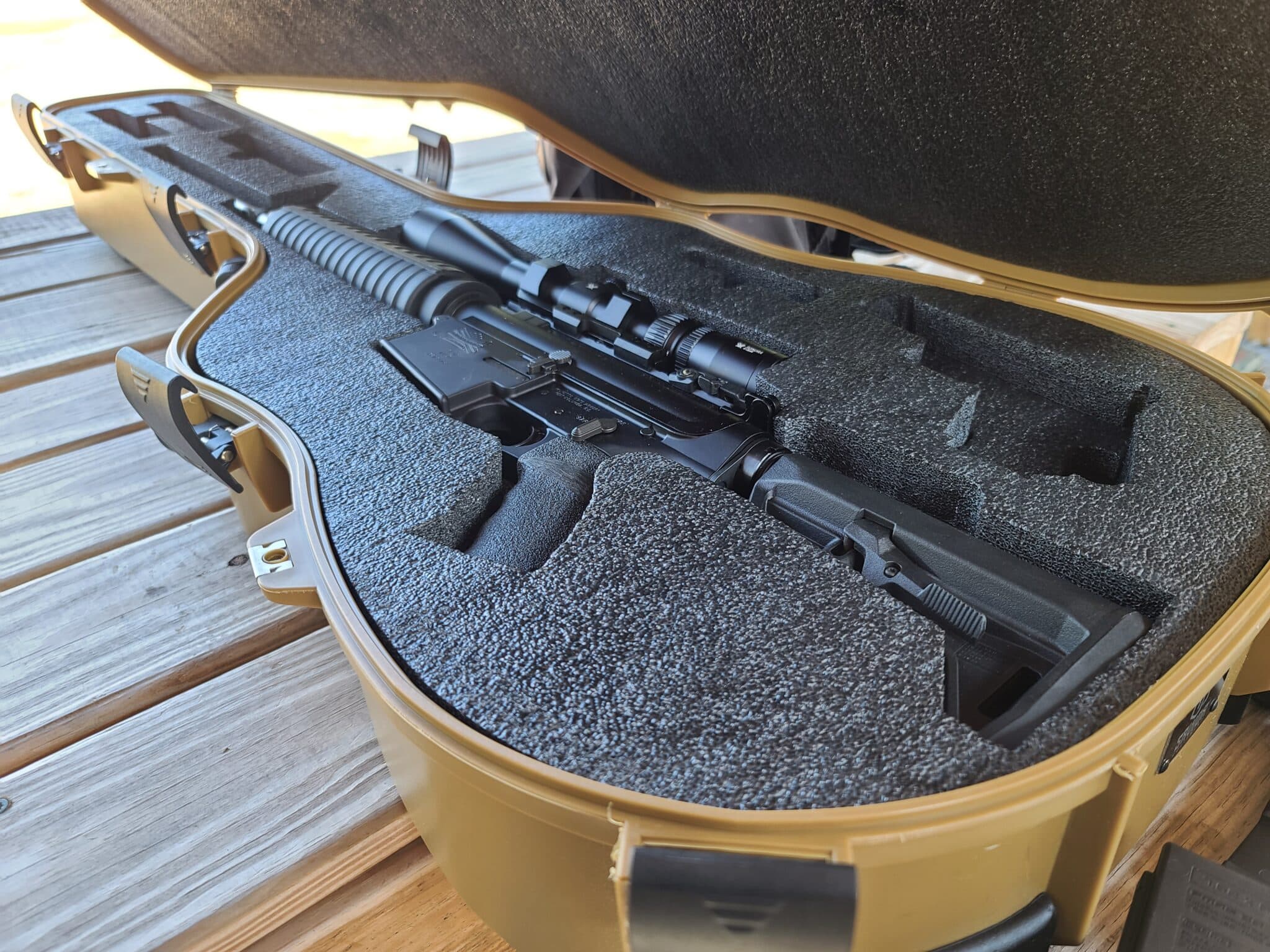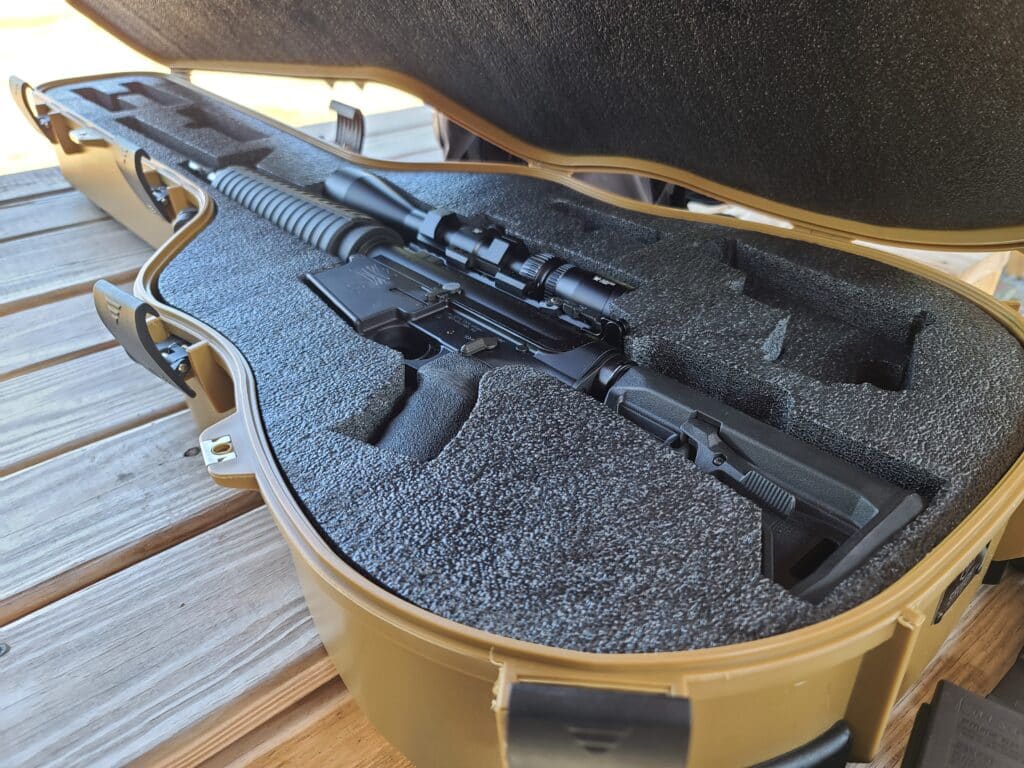 Poll: Majority of Texans Reject 'Assault Weapons' Ban
By Stephen Gutowski
"Hell no."
That's what Texans appear to be saying about the idea of banning AR-15s and AK-47s, according to a new poll. 50 percent of likely voters told Spectrum News and Siena College they oppose efforts to ban "assault-style" weapons, a term the poll did not define but is generally understood to include the rifles. In contrast, 46 percent said they support a ban. An equal number "strongly" opposed and supported the policy.
Beto O'Rourke (D.) has based much of his campaign against incumbent Governor Greg Abbott (R.) on the need for further gun restrictions in Texas. He is best known for his viral commitment to seize the guns Texans told the pollsters they don't want to see banned.
"Hell yes, we're going to take your AR-15, your AK-47," O'Rourke said during a September 2019 presidential primary debate. "We're not going to allow it to be used against our fellow Americans anymore."
---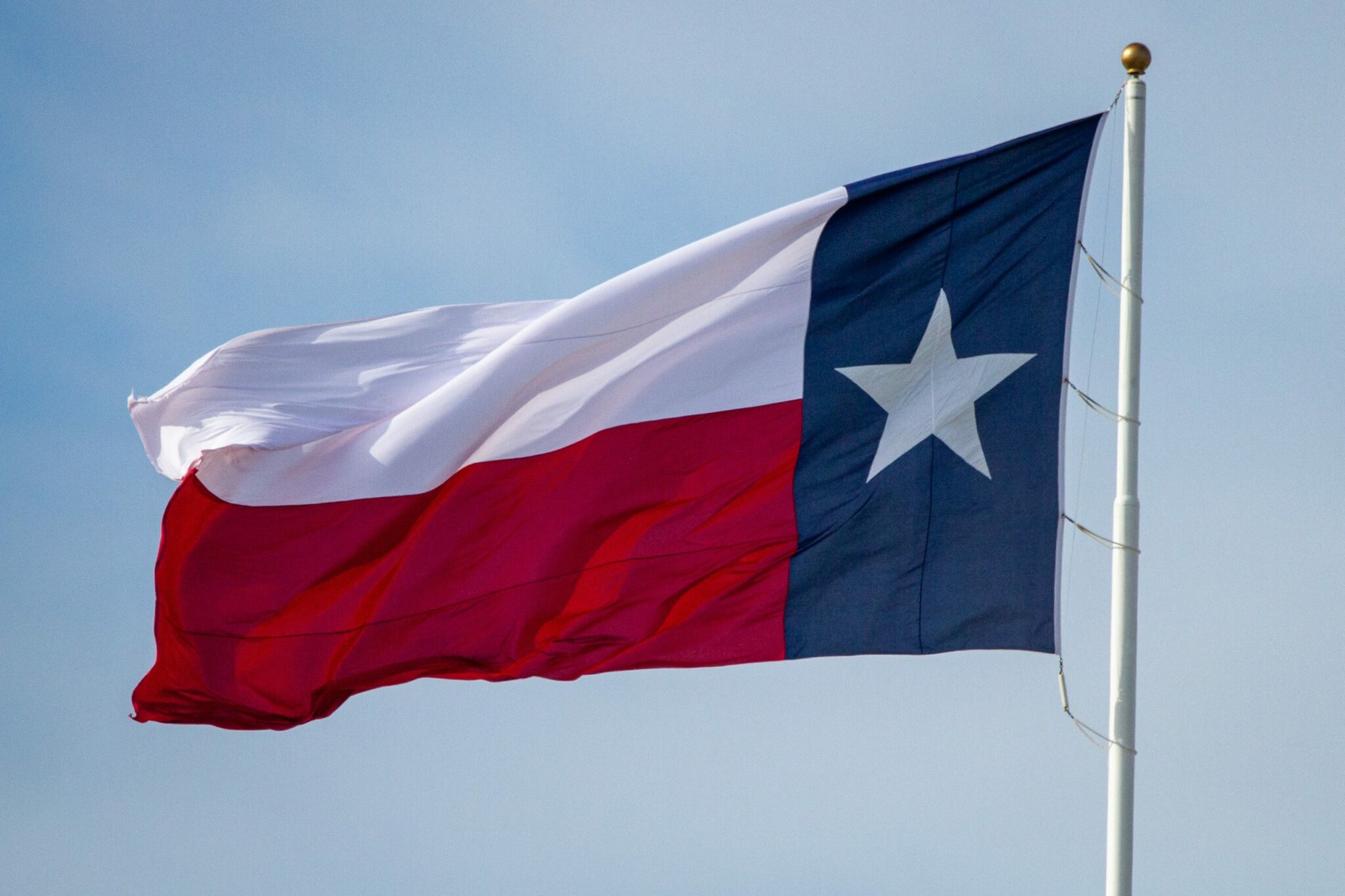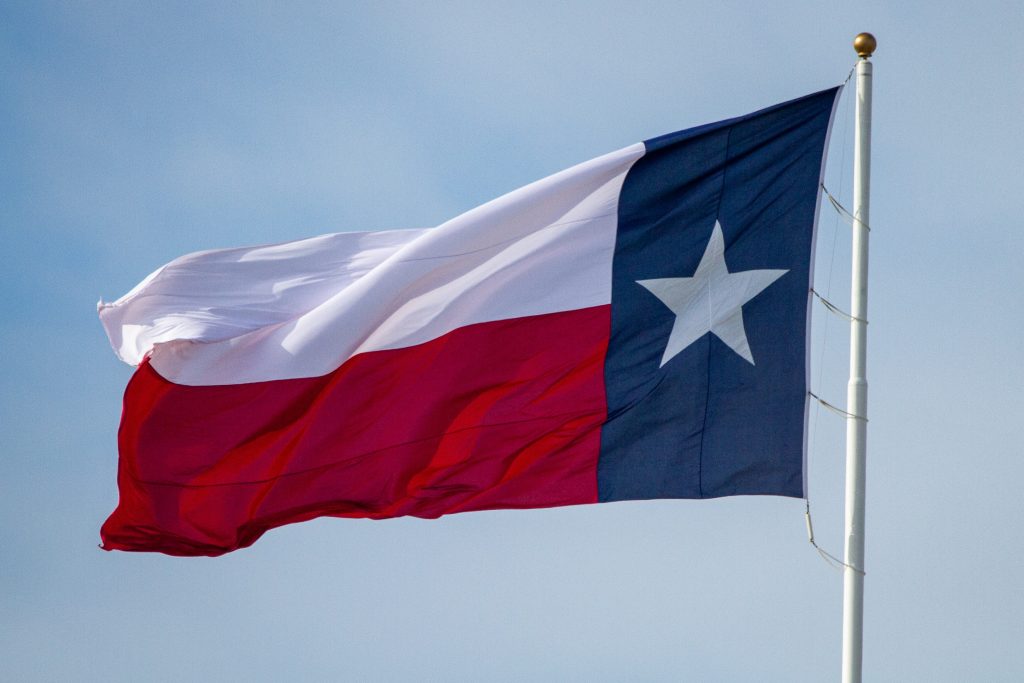 Beto Sticks With Gun-Control Message as Abbott Increases Lead in Texas
By Stephen Gutowski
Democrat's pick for governor of Texas is sticking with a strategy of emphasizing gun restrictions even as he fails to pick up ground against the incumbent.
Beto O'Rourke (D.) has kept up his attacks on Governor Greg Abbott's (R.) refusal to support stricter gun laws in a series of social media ads posted over the past week, including a pinned tweet critiquing his support for permitless gun carry. That's despite the focus on guns providing little apparent benefit in polls of the race. Abbott's lead has only increased in the last month, with a new survey from The Dallas Morning News and the University of Texas at Tyler putting him up 11 points among likely voters–just one point off from his largest lead of the cycle.
Abbott's lead in the Real Clear Politics average of polls has moved from 6.8 percent in August to 7.7 percent today. That fluctuation has not caused O'Rourke to abandon his messaging on guns, though.
"It has now been 17 weeks since those 19 children and their two teachers were taken from us in Uvalde," O'Rourke said Tuesday in an ad featuring a survivor of the Uvalde attack. "Greg Abbott has yet to lift a finger to keep our kids safe."
Click here to continue reading.
---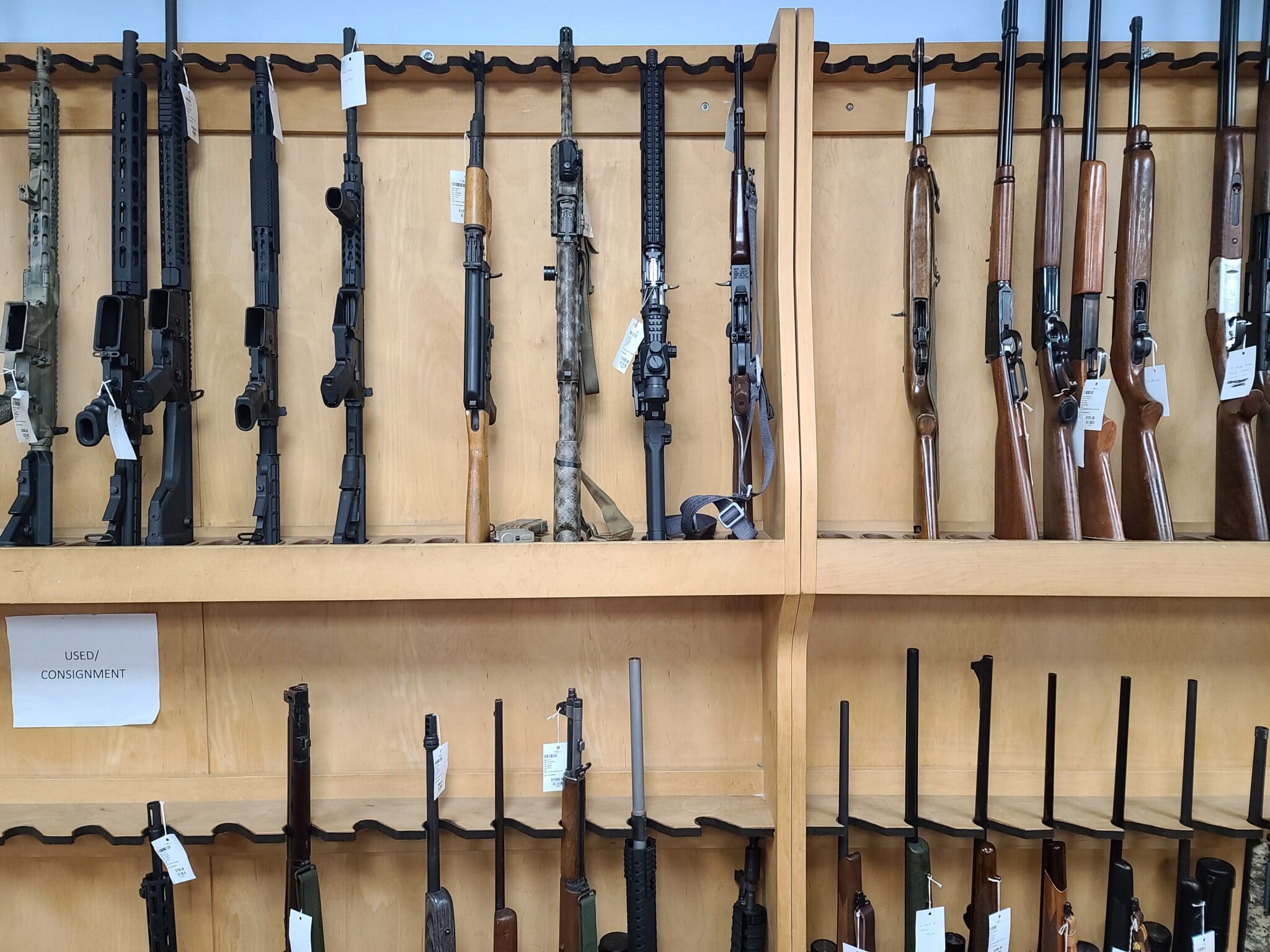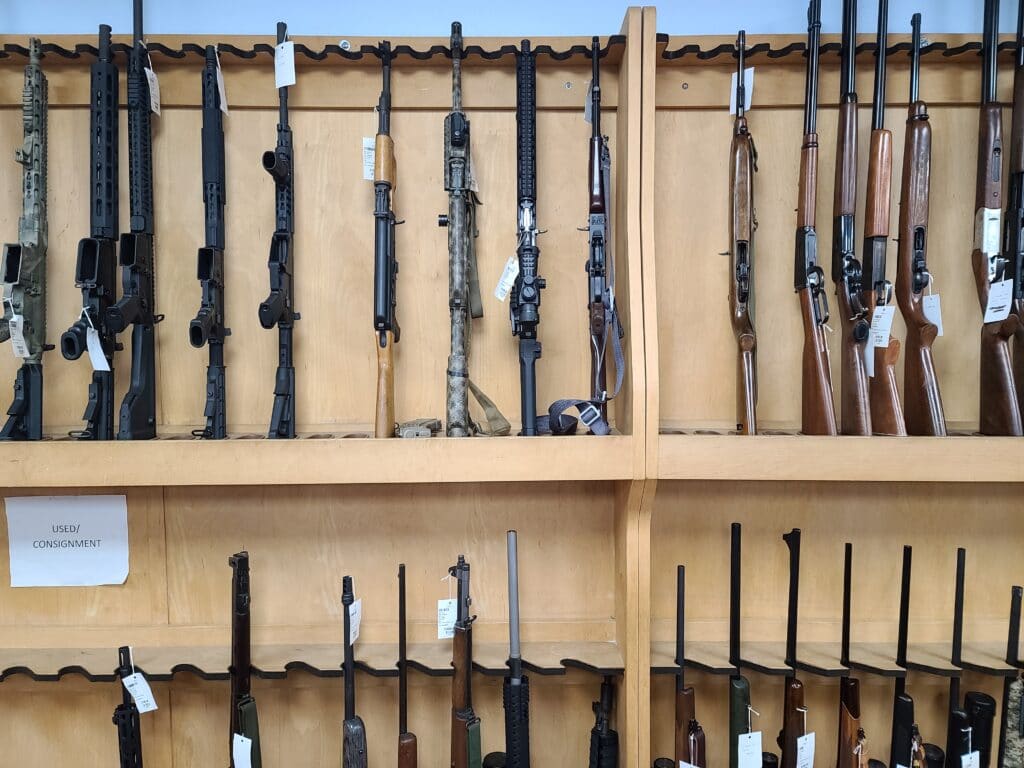 Republicans Turn Up Heat on Credit Card Companies Over New Gun Store Code
By Jake Fogleman
The red state backlash to major credit card companies deciding to insert themselves in the American gun debate is starting to pick up.
Two dozen Republican attorneys general sent to a letter to Visa, Mastercard, and American Express on Tuesday warning executives against following through with a plan to adopt a new merchant code to categorize firearm sales. The letter, led by Tennessee Attorney General Jonathan Skrmetti and Montana Attorney General Austin Knudsen, told the companies the move would unfairly target gun owners and raises consumer privacy risks.
"As Attorneys General, we have the privilege of protecting our citizens from corporate coordination that hurts consumers," the letter reads. "We are also charged with ensuring that consumer data is not unlawfully gathered or used. That is why we have serious concerns about the implementation of this Merchant Category Code."
Click here to read the full piece.
---
Podcast: NSSF's Larry Keane on the Industry Reaction to New Credit Card Codes for Gun Stores
By Stephen Gutowski
The gun industry is facing a new fight over financing for firearms.
So, we have Larry Keane on to tell us how the industry is handling the change. He is the Senior Vice President of the National Shooting Sports Foundation (NSSF), which represents gun makers and dealers. They are the literal gun lobby.
Plus, Contributing Writer Jake Fogleman explains Dick Heller's latest win over DC's gun restrictions.
You can listen to the show on your favorite podcasting app or by clicking here. It is also available on our YouTube channel. As always, the show goes public on Monday, and Reload Members get access the day before.
---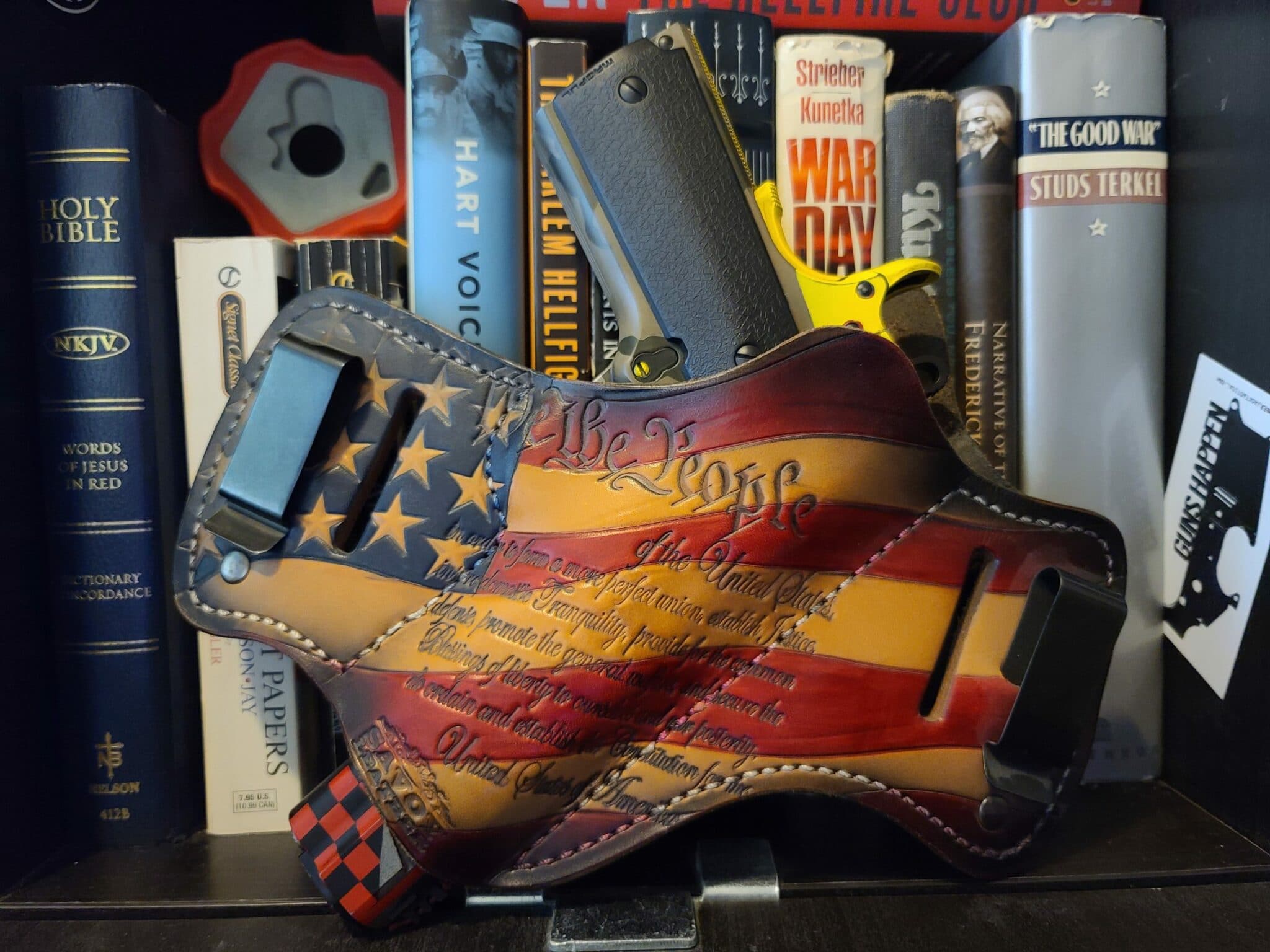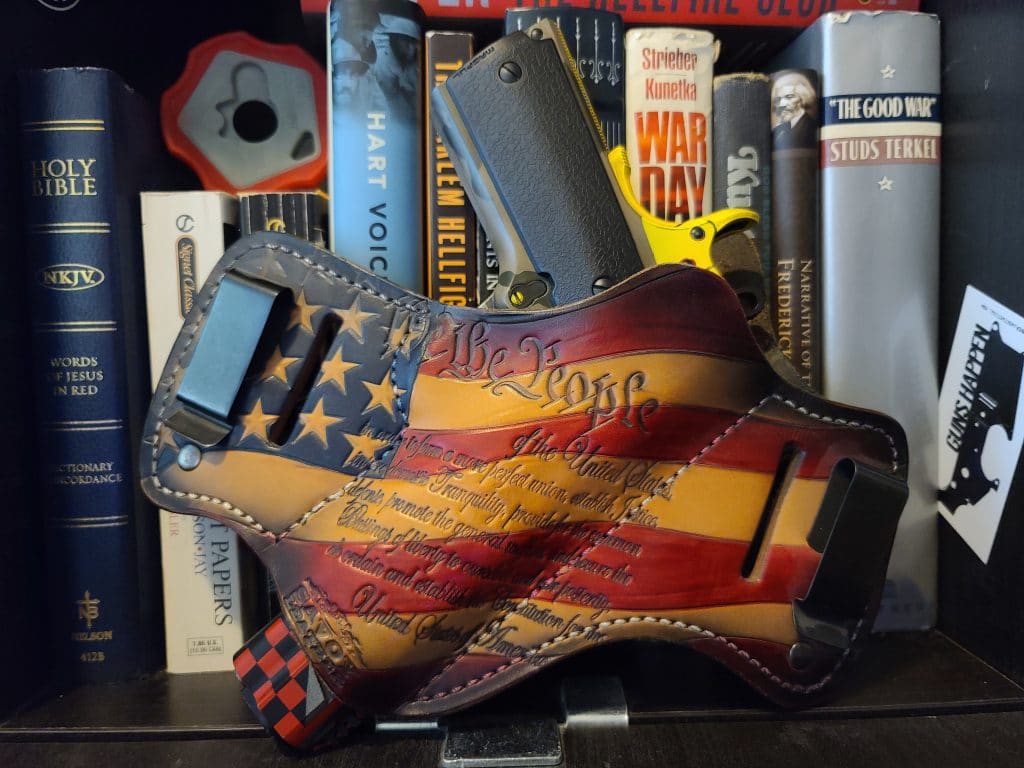 Analysis: Latest Survey Shows the State of American Gun Carry [Member Exclusive]
By Jake Fogleman
The largest-ever scientific survey of gun owners has documented the overwhelming popularity of gun carry amongst modern gun owners.
Georgetown University Professor William English's National Firearms Survey offers one of the most comprehensive insights into a multitude of key questions surrounding guns in America. It provides a useful update to the scientific literature on defensive gun uses in America, finding that they occur about 1.6 million times per year.
It also documented the popularity of AR-15s and similar rifles, as well as magazines with a capacity greater than ten rounds. These items are hotly contested in the public debate, and robust data on their ownership could play a key role in ongoing political and legal battles over their future availability.
But at a time when the Supreme Court has just recognized a constitutional right to carry a firearm in public for self-defense, perhaps no aspect of gun ownership is more front and center in the public debate than gun carry. Highly populated states that were affected by the Court's ruling, such as New York and California, have since scrambled to pass new laws cracking down on the practicality of gun carry. Meanwhile, laws passed earlier this year made it so half the states in the Union now officially allow public carry without the need for a permit.
As the vicissitudes of politics continue to change how governments view gun carry, it's worth taking a look at how gun owners view the practice. It turns out that carrying a firearm is quite popular, at least on certain occasions.
A majority of gun owners, 56.2 percent, said there are certain circumstances in which they carry a handgun for self-defense. That works out to around 45.8 million adults saying they carry, a number equal to about the combined population of the states of California and Colorado.
If you're a Reload Member, click here to read the whole thing. If not, join today for exclusive access to this piece and hundreds more!
---
Outside The Reload
For First Time in at Least 25 Years, No Democrat Has Top Grade From N.R.A. | The New York Times | By Maggie Astor
Georgia Democrats plan gun control push in Legislature in the next session | The Center Square | By T.A. DeFeo
Judge denies sheriff's bid to gut corruption trial using Supreme Court gun ruling | The Mercury News | By Robert Salonga
California is nation's first state to create anti-gun-violence office | The Washington Post | By Andrew Jeong
Bass grilled in LA mayors debate over gun storage and theft of her firearms | Bearing Arms | By Cam Edwards
D.C. responds to lawsuit challenging metro gun ban | DCist | By Martin Austermuhle
---
That's it for this week in guns.
If you want to hear expert analysis of these stories and more, make sure you grab a Reload membership to get our exclusive analysis newsletter every Sunday!
I'll see you all next week.
Thanks,
Stephen Gutowski
Founder
The Reload