As I predicted in Sunday's members' newsletter, this week has been extremely eventful.
Republicans flipped the House of Delegates and every statewide office in Virginia, effectively ending the prospects of new gun restrictions in the state. (Although, as I discuss below, it will be interesting to see where things go beyond that.)
Then the Supreme Court held oral arguments in its gun-carry case. And it indicated it might issue a ruling that has significant consequences beyond just the question of gun carry.
On top of that, the failures that led to the fatal shooting on the set of Alec Balwin's latest movie came into sharper focus. And I spoke to a movie armorer and stunt coordinator about how it should have been stopped and who bears responsibility for the negligence that caused the problems in the first place.
Plus, Russian hackers released a new batch of hundreds of internal NRA documents in the latest setback for the gun-rights behemoth. Canada's "assault weapons" confiscation effort took another setback before even collecting a single gun over nine months. And the Biden Administration took more executive gun actions.
---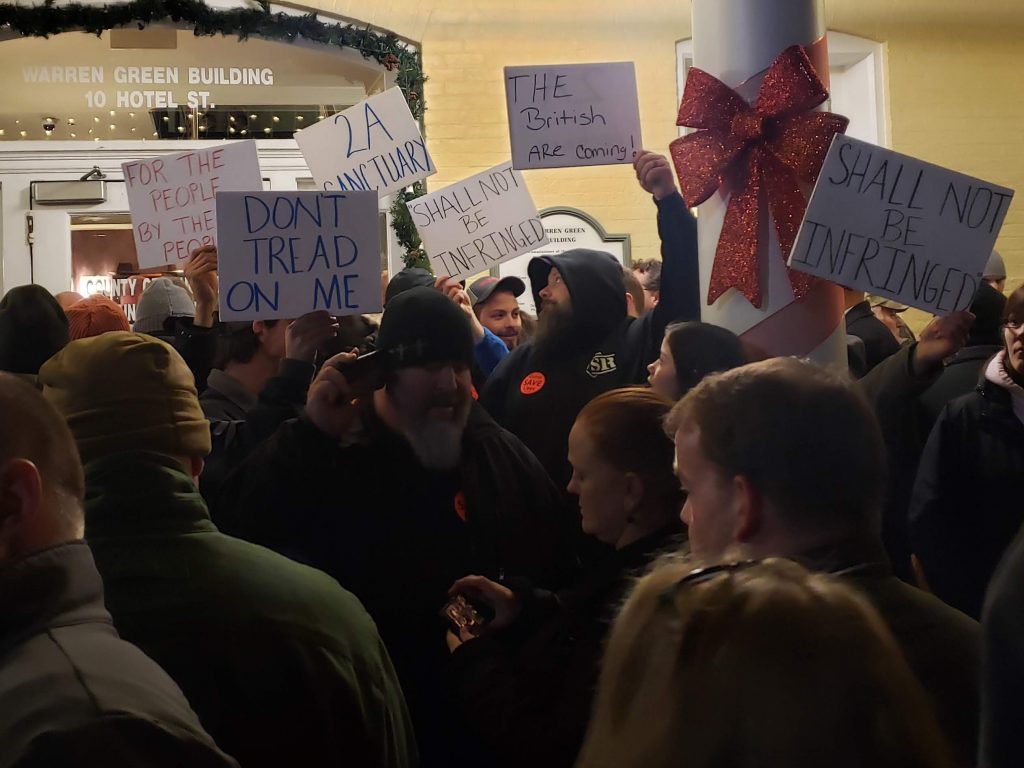 Gun Control in Virginia Dealt Heavy Blow as Voters Turn to Republicans
By Stephen Gutowski
The prospects for new gun restrictions took a hit on Tuesday as Republicans swept the top elected post in the state.
Republicans won the races for governor, lieutenant governor, and attorney general, according to The Cook Political Report's Dave Wasserman. That represents a total reversal from just last year when Democrats controlled all three. It also represents a reversal of fortunes for gun-control proposals Democrats had pursued since they took complete control of the state government in 2019. The state has gone from considering confiscating AR-15s, to electing a statewide candidate who held one on her campaign posters in just two years.
The victory of Republican Glenn Youngkin over Democrat Terry McAuliffe in the governor's race will likely be extrapolated by many commentators as a bellwether for the 2022 federal midterm elections. Still, the immediate impact on the state's gun politics is more pronounced.
The Republican wave comes just a year after Democrats passed a package of gun-control bills that added background check requirements to private sales of used guns and allowed localities to restrict where Virginians can carry firearms. It also comes after tens of thousands gathered at the state capital to protest gun restrictions as the culmination of a grassroots movement that spread Second Amendment sanctuary policies to over 90 percent of Virginia counties.
Click here to read the full piece.
---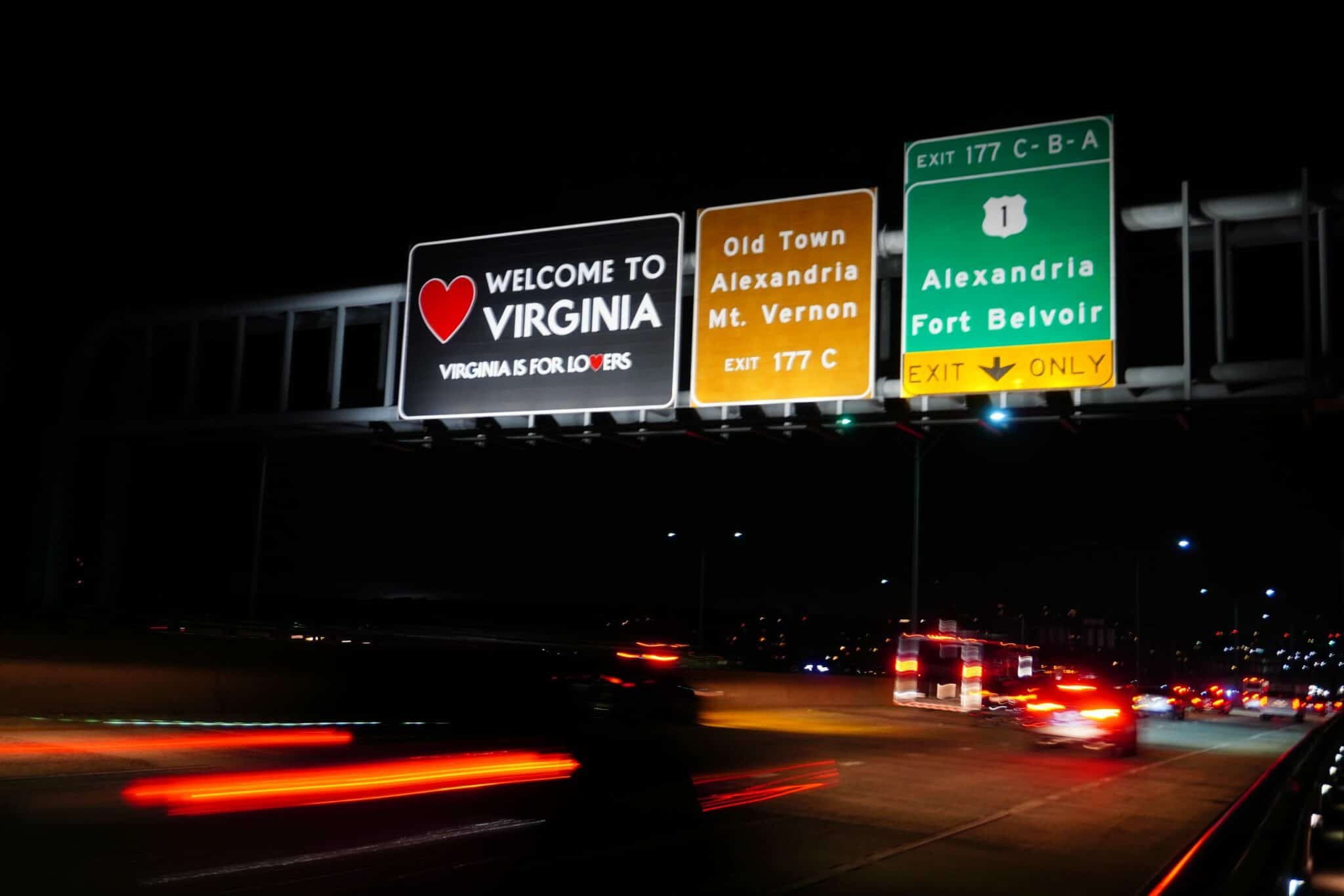 Analysis: What Gun Owners Should Expect After Youngkin's Win [Member Exclusive]
By Stephen Gutowski
Glenn Youngkin and his fellow Republicans pulled off an upset in Virginia's elections on Tuesday. The big question now is what that means for gun owners in the state.
One important thing is fairly clear already: new gun bans won't be coming.
The possibility of an "assault weapons" ban, or even confiscation effort, has been lingering over the state since Democrats took total control of the state government in 2019. It was initially sold as a ban on possession in addition to new sales. Then it was paired back to a sales ban which passed the House of Delegates in 2020. But, it was ultimately defeated by moderate Democrats in the state senate after a grassroots campaign turned 90% of the state's counties into Second Amendment sanctuaries.
After that, Democrats didn't even introduce another "assault weapons" ban ahead of the election in the 2021 session. And the sponsor of the one that passed the house the year before was defeated in his primary.
Democratic gubernatorial candidate Terry McAuliffe promised to resurrect the proposal if elected.
If you're already a Reload member, click here to read the rest. If not, join today!
---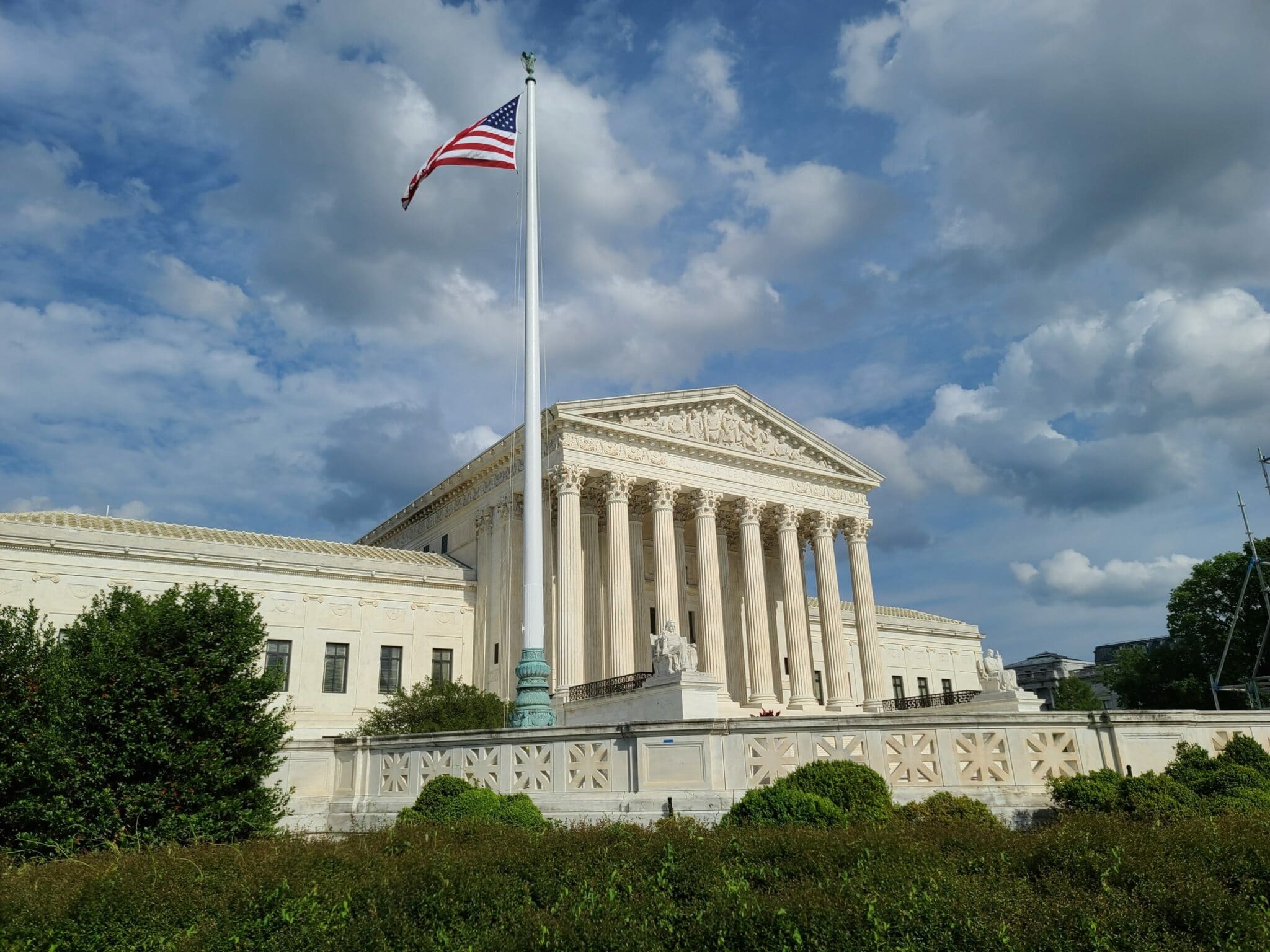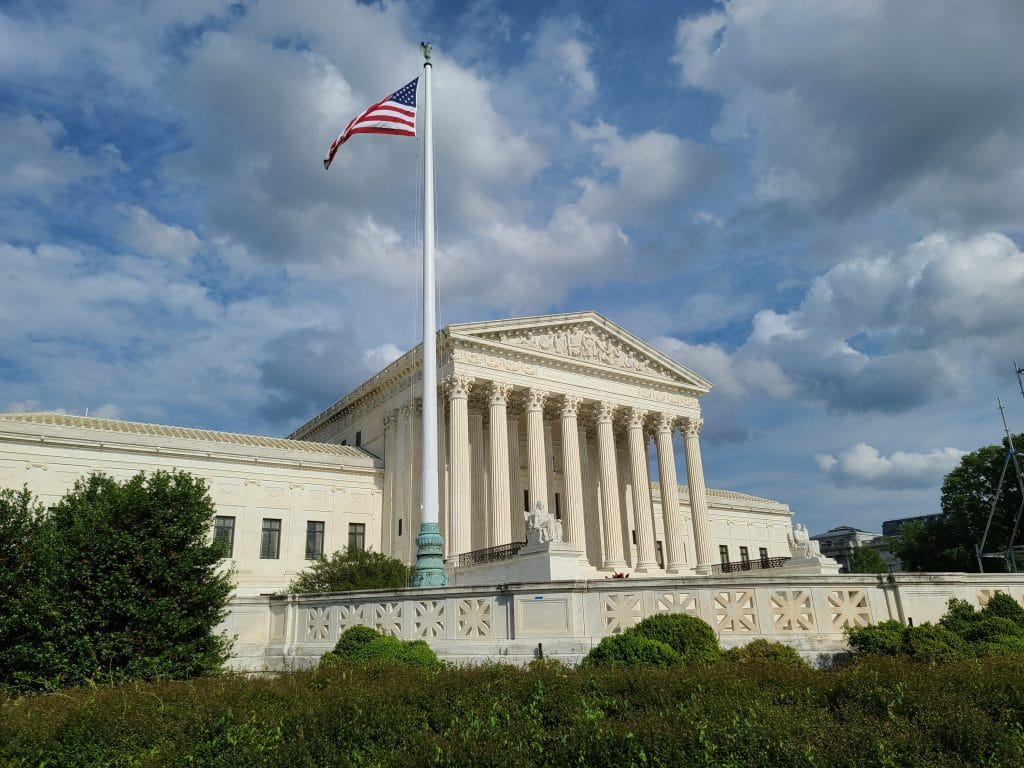 SCOTUS Ponders How Second Amendment Cases Should be Decided Going Forward
By Jake Fogleman
In addition to deciding whether the Second Amendment protects the right to carry a gun in public, the Supreme Court may be poised to change the way future courts review gun cases altogether.
The Supreme Court heard oral arguments for the case NYSRPA v. Bruen on Wednesday. Among the flurry of questions probing the scope of the right to carry firearms in public, questions surrounding the standard of review for this case and future gun cases kept surfacing.
"Some of your amici have asked us to provide further guidance to lower courts in cases beyond your own," Justice Neil Gorsuch said. "They've pointed out that some lower courts have refused to apply the history test, for example, and said they will not extend Heller outside the home until this Court does. Other courts have applied intermediate scrutiny and variations of that. Some have suggested that strict scrutiny would be appropriate to treat this right comparably to other rights under our modern tiers of scrutiny."
The question asked by Justice Gorsuch, one of several that he and other justices asked about appropriate standards of review, highlights the potential for the Court to establish a text, history, and tradition (THT) standard for deciding whether this and other future gun restrictions are constitutional. Such a standard, if officially established, could make it much harder for future gun restrictions to pass constitutional muster.
---
Podcast: Movie Armorer Steve Wolf on Alec Baldwin's On-Set Shooting
By Stephen Gutowski
On this episode of the podcast, I interview movie armorer and stunt coordinator Steve Wolf about the disastrous shooting on the set of Alec Baldwin's latest film.
Wolf has worked on a number of major tv and movie sets with some of the top actors and directors in the business. He knows exactly what the proper safety protocols on set are when handling firearms. And he explains the many ways a properly-run production is set up to avoid firearms accidents.
He said he always tries to minimize the use of real firearms and blank-firing props in order to reduce the potential for any life-threatening mistakes to occur. But, he emphasized that Alec Baldwin, the assistant director, and the armorer all had to be negligent in how they handled the firearm in question in order for something this tragic to occur. The armorer should have been able to keep live ammunition off set and never should have allowed a live round to find its way into the gun. The assistant director should have checked the gun to ensure it was not loaded with live ammunition before he handed it to Baldwin and told him it was "cold." Baldwin should have verified himself the gun was not loaded with live ammunition and should not have pointed it in the direction of the crew.
Wolf brings his own prop gun and real revolver to show the clear differences between the two. He also shows the clear differences between live ammunition, dummy ammunition, and blanks. They're all differences he said can and should be taught to everyone on a set, especially those who are actually handling the guns.
We discuss whether real guns should be used in movies going forward. These kinds of tragic accidents are rare. Do they justify a sweeping change to the way the industry works or was this purely a case of gross negligence that can't be adapted to the industry at large?
Plus, contributing writer Jake Fogleman and I discuss Firearms Policy Coalition filing a Supreme Court brief against Texas's abortion law as well as David Chipman's claim that support for gun violence is what ultimately doomed his nomination to lead the ATF.
You can listen to the podcast on your favorite podcasting app or by clicking here.
You can also watch the full video podcast over on our YouTube channel.
---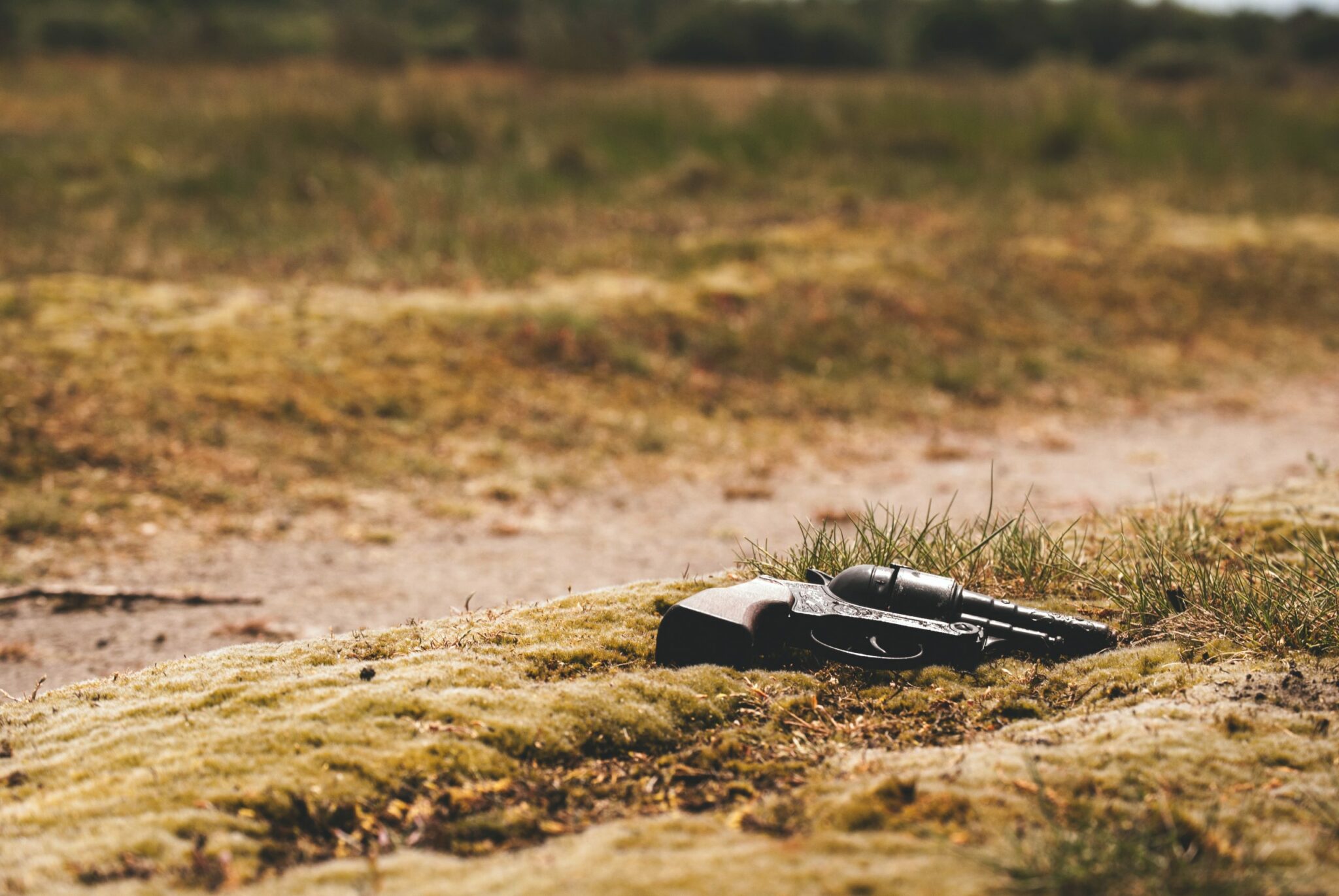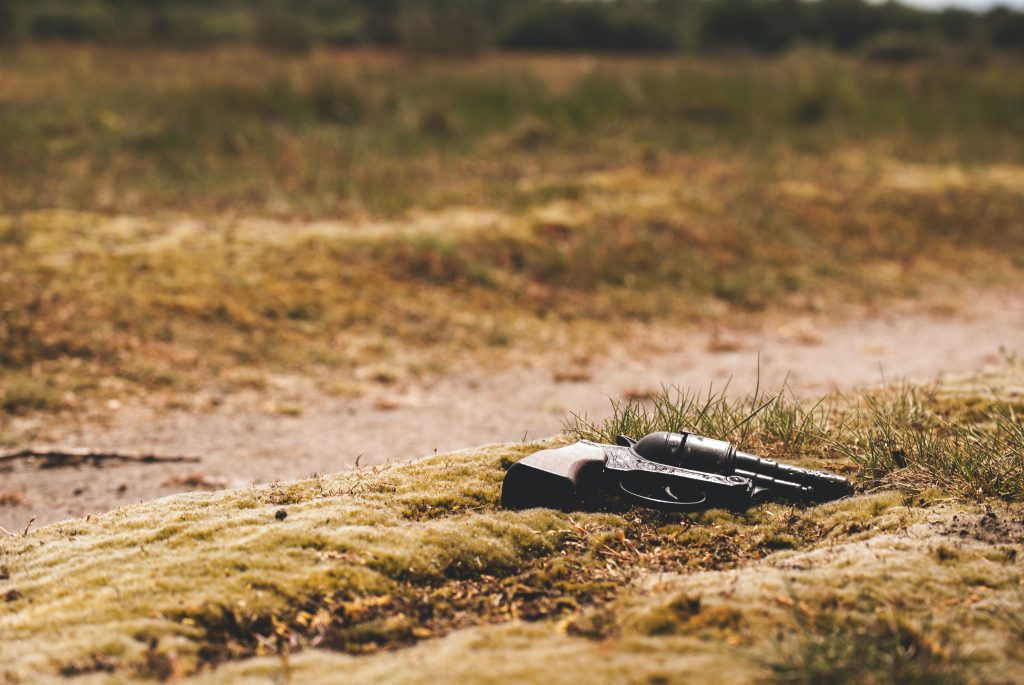 Analysis: How the Alec Baldwin Shooting Happened Becomes Clearer [Member Exclusive]
By Stephen Gutowski
A lot of details have come out in the Alec Baldwin shooting over the past week. It's becoming easier to tell exactly how this deadly tragedy could have unfolded despite what should have been layers of redundant safety protocols.
An affidavit from the police investigation revealed a few key details that we could only speculate on up to this point. The most important, in my opinion, is what exactly was loaded into the revolver Baldwin wielded when he accidentally shot Cinematographer Halyna Hutchins and Director Joel Souza.
The live round that killed Hutchins and injured Souze was loaded into the gun alongside four dummy rounds.
That's important because it's the most dangerous combination of rounds for a situation like this one.
If you're a Reload Member, click here to read the full piece. If not, join today for access to this and other exclusive content! 
---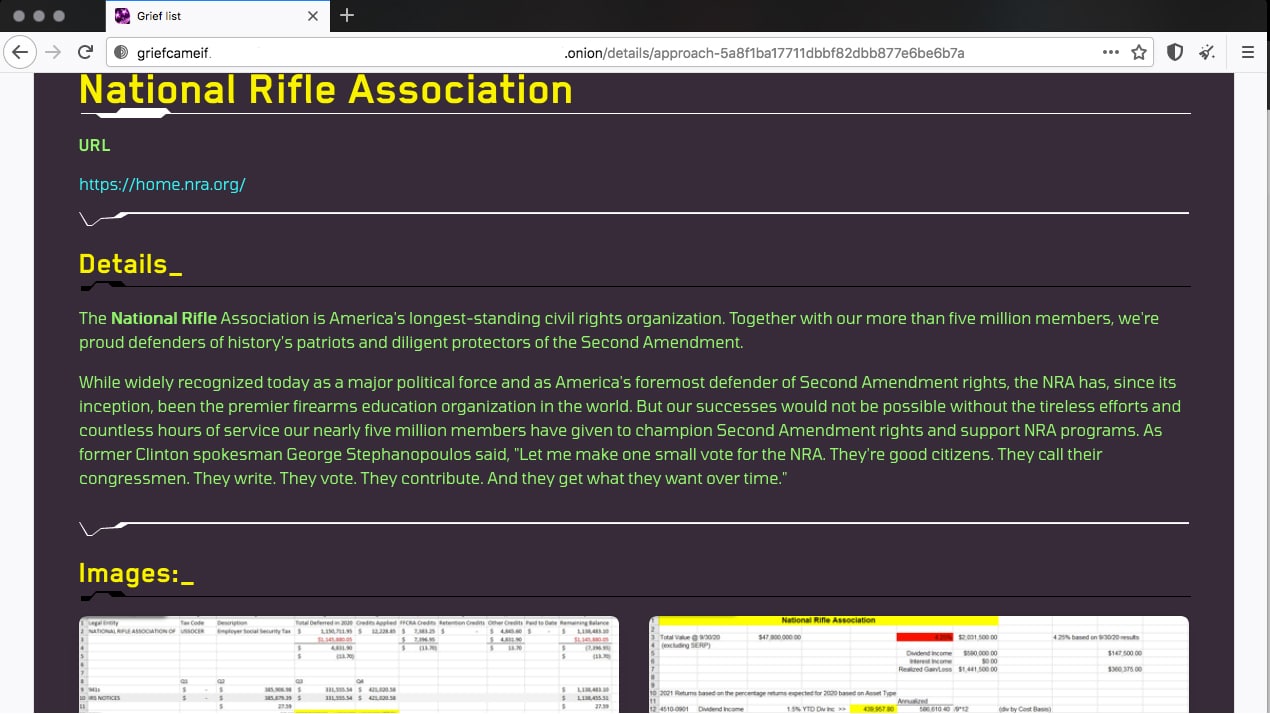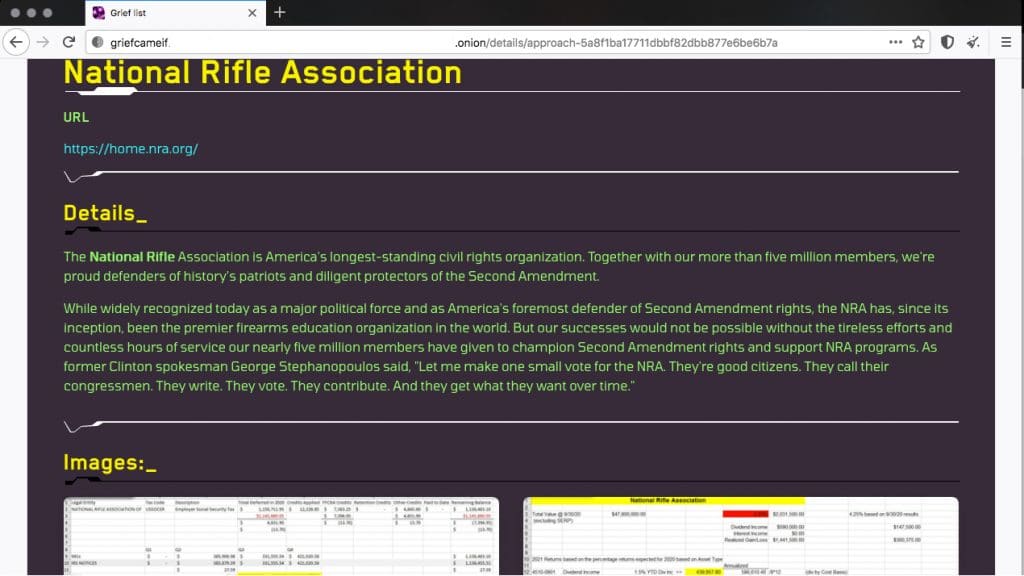 Russian Hackers Dump Hundreds More NRA Internal Documents
By Stephen Gutowski
More NRA secrets may now be out in the wild.
The Russian hacker group "Grief" released hundreds more documents they claim were stolen from the NRA. The group posted a new drop on Monday that included a collection of important internal records. The new documents were posted on the same dark web site where the inital leaks were posted.
The new files, reviewed by The Reload, appear to include important internal documents from spokesperson contracts to the group's 2021 directors and officers insurance policy. Former NRA officials who spoke to The Reload on background said the documents appear to be authentic. However, they were unable to immediately confirm the authenticity of specific documents.
Click here to continue reading.
---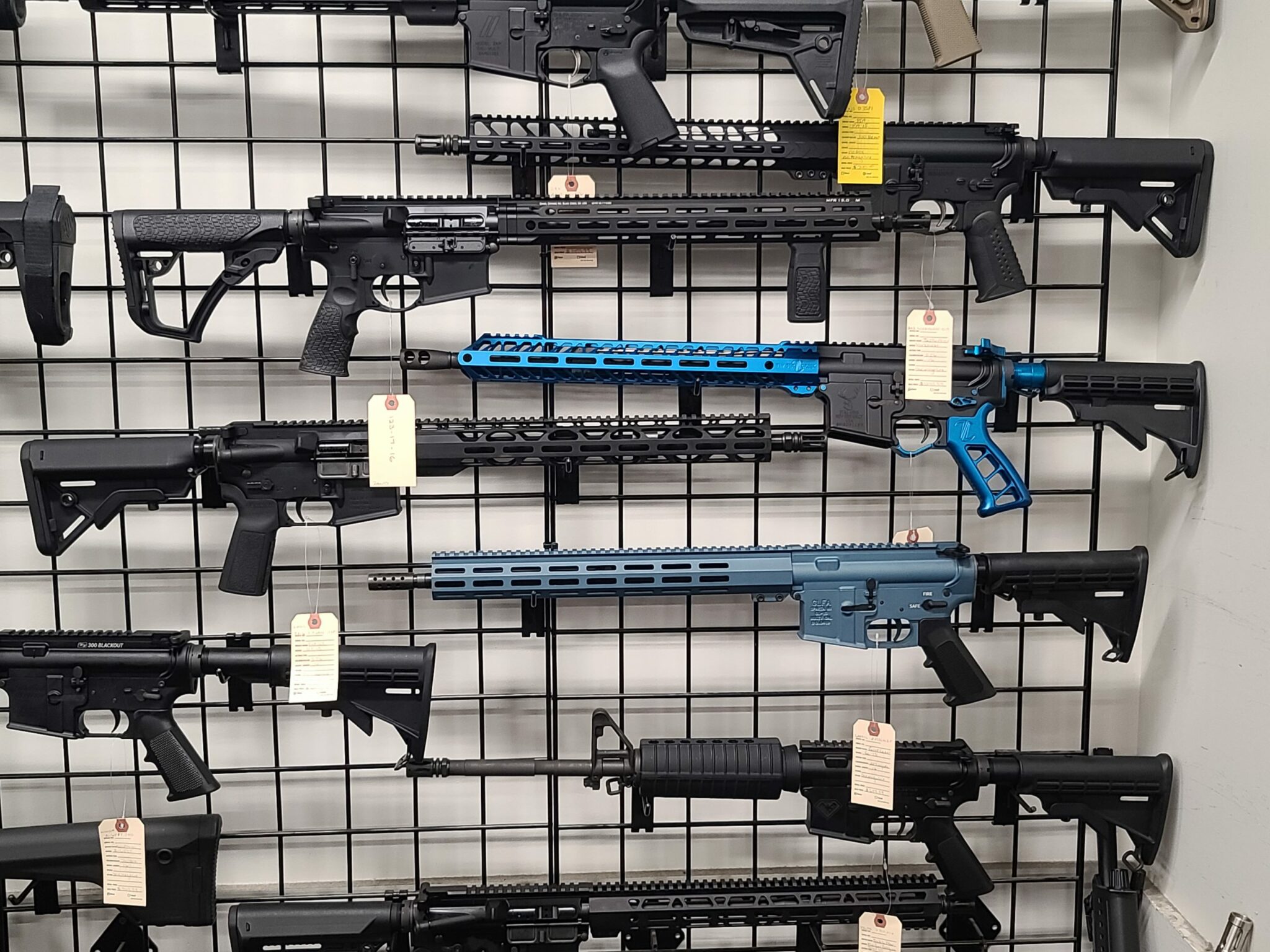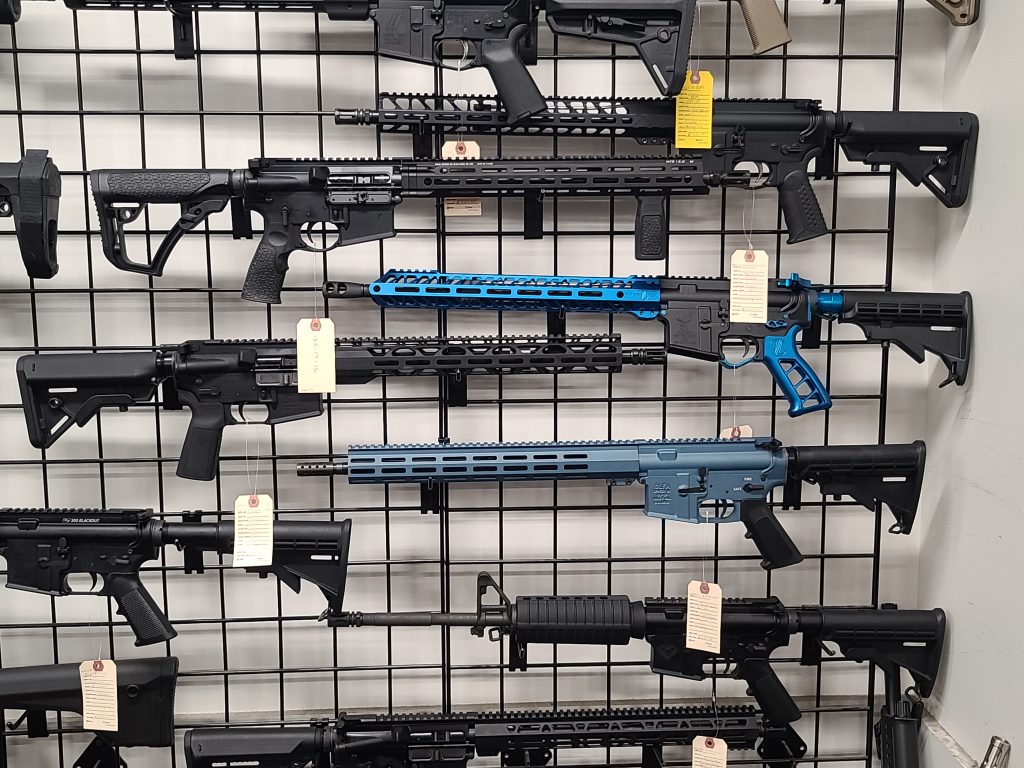 Canadian Gun Confiscation Effort Already Overbudget Before Collecting Any Guns
By Jake Fogleman
The Canadian "assault weapon" confiscation plan is struggling to get off the ground.
According to records obtained by the Canadian Taxpayers Federation (CTF), a right-leaning non-profit, the Canadian government is overbudget on its mandatory buyback scheme. It has already spent a total of 2.2 million Canadian dollars on consulting fees despite not collecting any guns in the nine months since the buyback was announced.
"We're already seeing costs go higher and the government hasn't bought back a single gun," Franco Terrazzano, Federal Director with the CTF, said. "The gun buyback won't make Canadians safer, but it has all the makings of another big taxpayer boondoggle."
With mounting costs and delayed execution, the situation in Canada highlights the challenges inherent to a country-wide buyback scheme. For gun-control proponents in the U.S.—particularly those in favor of banning assault weapons—national buybacks are an oft-cited strategy for achieving such goals. But the struggles in Canada, a country with a substantially lower population and far fewer guns in civilian hands, cast doubt on the feasibility of mass buybacks in the United States.
Click here for the full story.
---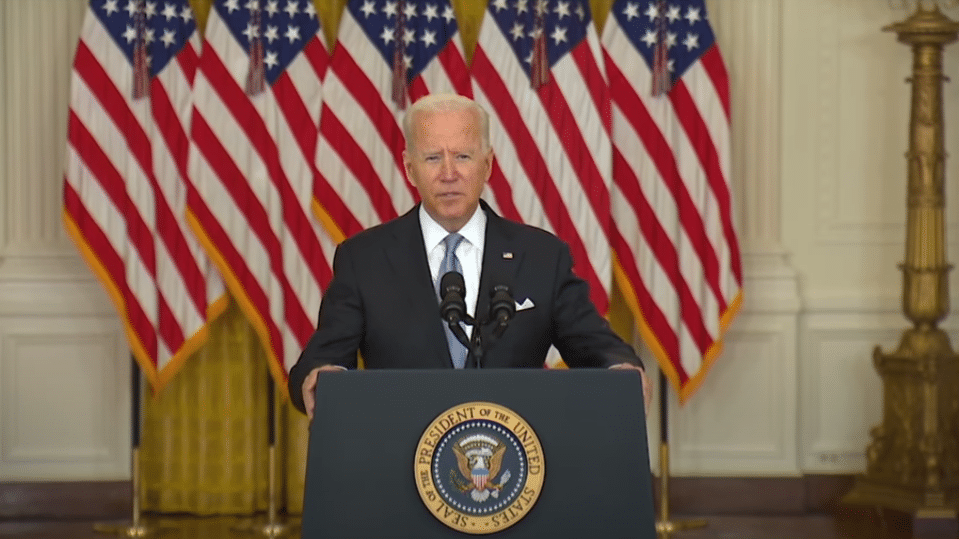 Biden Takes Aim at Gun Suicide With New Executive Actions
By Jake Fogleman
Unable to pass significant gun-control legislation thus far, the President has announced his intention to target gun suicide through executive action.
The Biden Administration announced three new initiatives aimed at preventing gun suicide on Tuesday. The actions will focus on preventing military and veteran suicide, directing firearms dealers to make gun storage devices more available, and directing the ATF to issue 'best practices' to all federal firearms dealers to help promote gun safety.
"Today, the Biden Administration is announcing three new actions that will help to prevent suicide, including by promoting safe firearms storage and clarifying best practices for firearms dealers," the administration said in a press release. "Studies have shown that reducing access to lethal means, including firearms and medications—particularly in times of crisis—can save lives."
---
The Reload in Media
On Thursday, I joined Gabby Hoffman's great outdoors podcast District of Conservation to talk about the Virginia elections and SCOTUS's gun-carry case. I also get into what it was like growing up without guns in Pennsylvania compared to how a Washington Post columnist described his own upbringing. Give it a listen!
---
Outside The Reload
What's behind the rise in gun ownership for people of color? | ABC News | By Kiara Alfonseca
October Gun Sales Second Highest On Record | Bearing Arms | By Cam Edwards
Man gets probation in CTA robbery foiled by concealed carry holder | CWB Chicago
Brandon Lee's Sister Calls For More Gun Training On Film Sets | Bearing Arms | By Tom Knighton
Majority of court appears dubious of New York gun-control law | SCOTUSblog | By Amy Howe
---
That's it for this week in guns.
If you want to hear my analysis of these stories and more, make sure you grab a Reload membership to get the exclusive analysis newsletter every Sunday!
I'll see you all next week.
Thanks,
Stephen Gutowski
Founder
The Reload