As Reload Members got a preview of in the analysis email over the weekend, I spent time at the 2023 NRA Annual Meeting. The gun-rights group went back to Indianapolis, Indiana where its internal fight over corruption allegations broke into public view just four years beforehand. Since then, the NRA has lost over a million members and been subject to a myriad of legal challenges that threaten its very existence.
Former President Donald Trump (R.) who keynoted the 2019 meeting as well as this one hasn't fared much better. In that time, he was impeached twice, lost re-election, and was indicted on felony charges.
But both experienced at least a momentary revival at this year's meeting. Trump saw his lead in presidential primary polling spike alongside his fundraising and he was the clear favorite among NRA members at the meeting. And, to the likely benefit of the group's bottom line, there were noticeably more of those members this year than last. The NRA said attendance was up by 26 percent.
The big question is whether either can capitalize on the new momentum to recapture the heights of political power.
This week also saw some significant legislative developments at the state level. Nebraska became the 27th state to adopt permitless gun-carry. The Republican Governor of Tennessee called for a "Red Flag" law with added due process protections. Washington moved its "assault weapons" ban forward, but Colorado's was tossed.
Contributing Writer Jake Fogleman examines whether Colorado's rejection of an AR-15 ban shows the renewed interest in the policy has met its limit. In another piece, he explains why recent laws seeking to spurn the Supreme Court's landmark Bruen ruling and dramatically restrict gun carry may backfire.
Plus, The Violence Project's James Densley joins the podcast to discuss trends in mass shootings and possible solutions to the problem.
---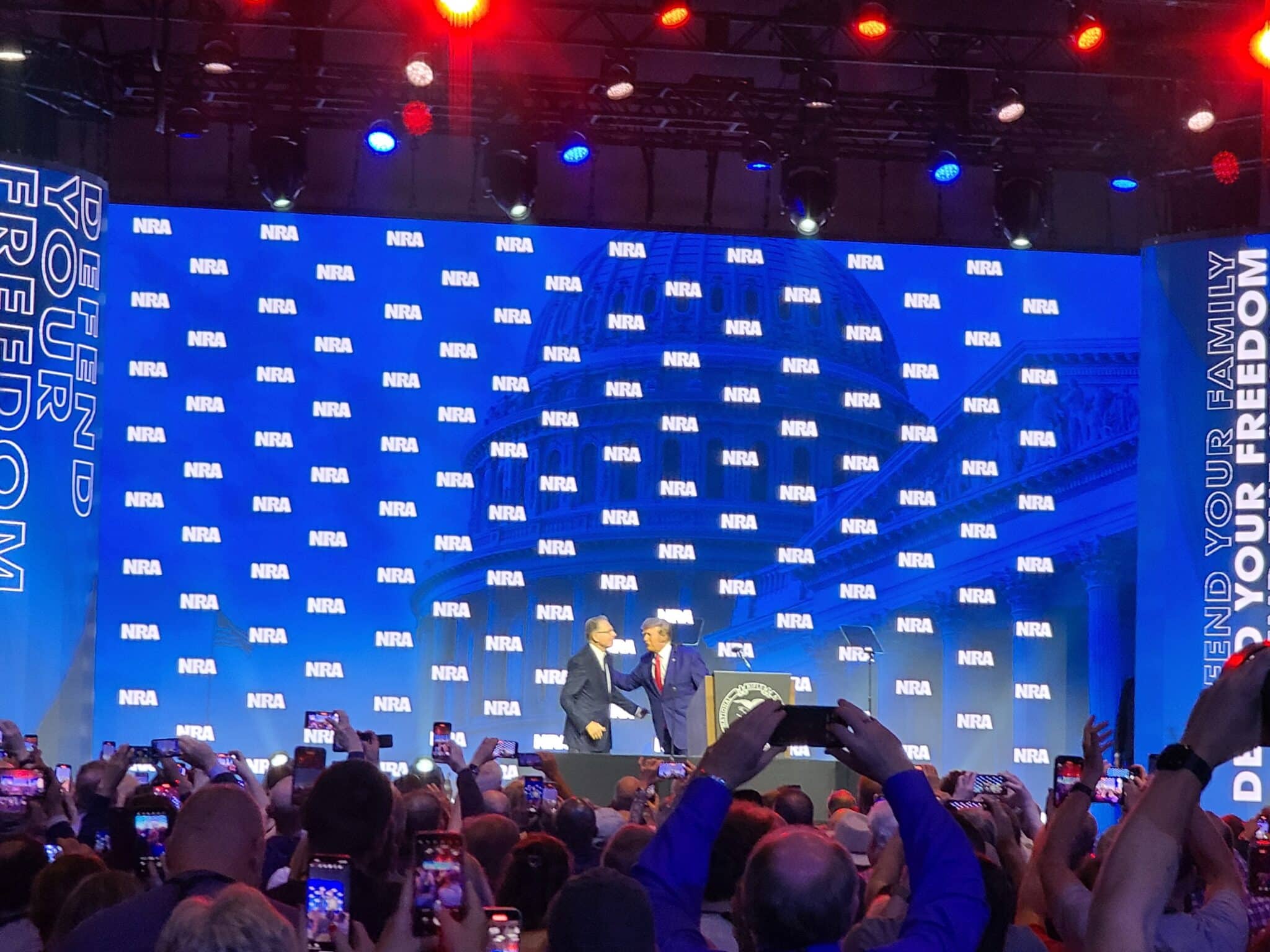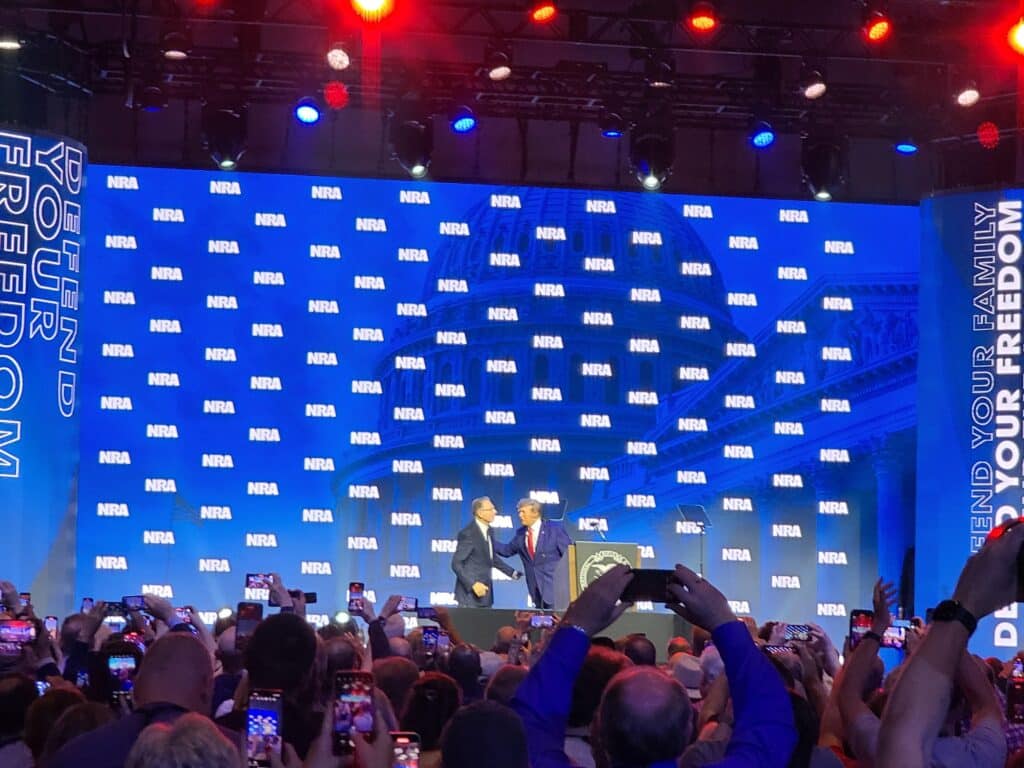 NRA, Trump Return to Indianapolis Battered But Still Standing For Now
By Stephen Gutowski
Indianapolis, Indiana — Former president Donald Trump (R.) spoke to the NRA in Indianapolis, Indiana, on Friday, four years after the group's last gathering down the road from the country's most famous speedway. Both have suffered significant setbacks since the 2019 Annual Meeting, but both appear to be–at least momentarily–resurgent at this year's event.
Trump, as he spent several minutes documenting during his speech, saw a surge in support for his third Presidential primary campaign headed into the NRA convention and extended his lead over potential Republican rivals. His fundraising experienced a boon too.
Evidence of an NRA upswing was evident to everyone in attendance by both the increase in spectators at Trump's speech and members pursuing the exhibit floor. The NRA reported attendance was up from 61,254 last year to 77,246 this year–a 26 percent increase.
The resurgence for each presents an opportunity to build back toward the kind of political power they wielded only a few years ago. But tremendous obstacles, both legal and political, remain ahead and could sink either or both.
---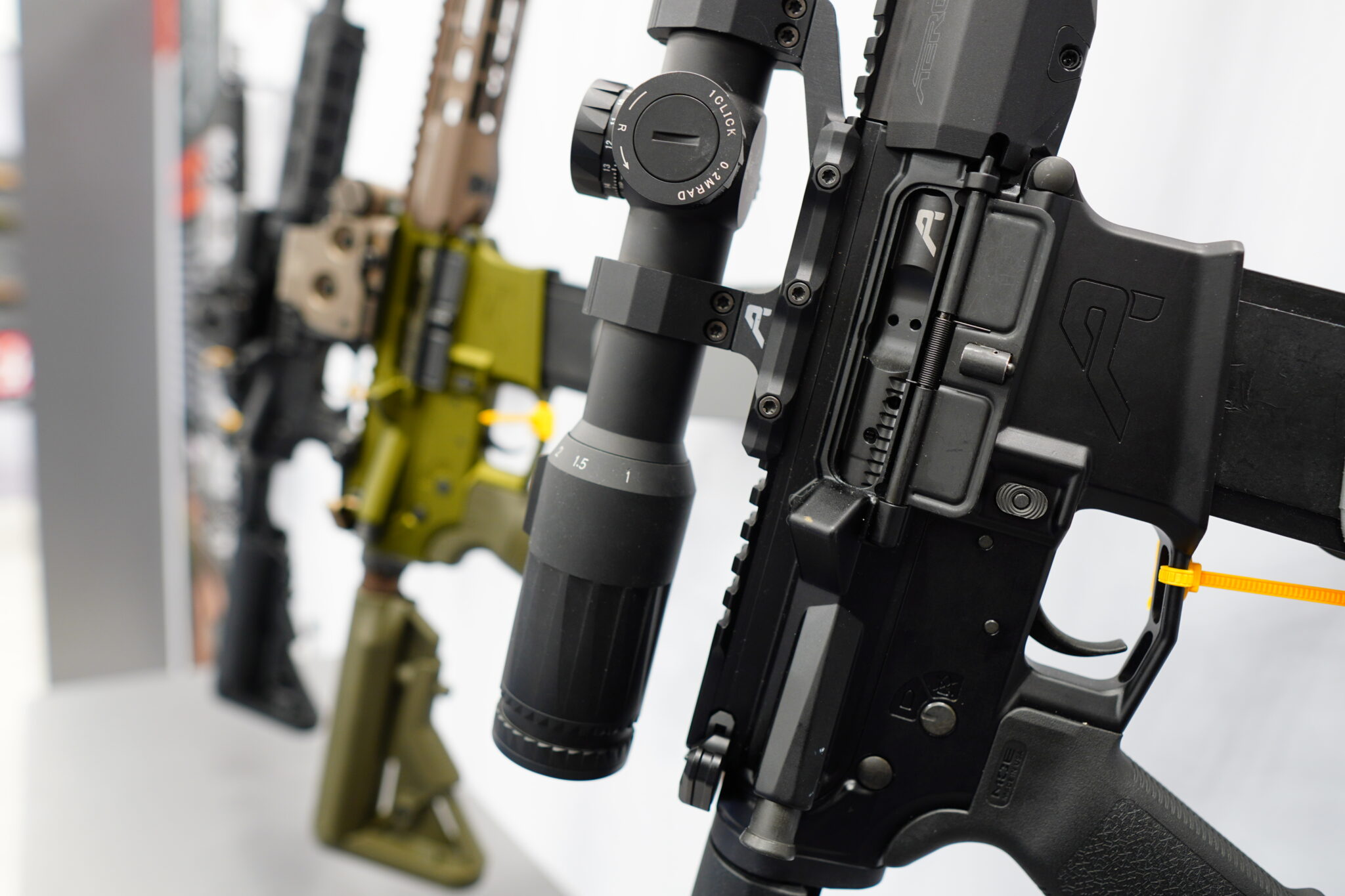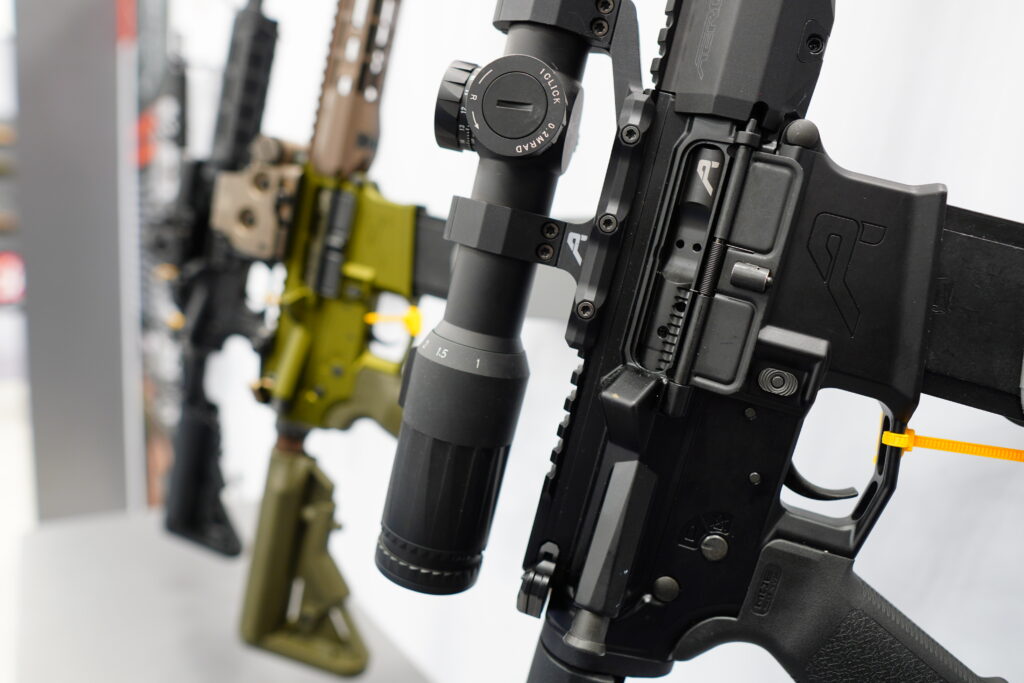 Analysis: Does Colorado Show the State 'Assault Weapon' Ban Resurgence Starting to Fizzle Out? [Member Exclusive]
By Jake Fogleman
Despite enjoying a recent resurgence in deep-blue states, "assault weapon" ban proponents are starting to confront the political and legal constraints to the policy's continued expansion.
On Wednesday, the Colorado House of Representatives voted to kill a long-awaited proposal to ban the sale of dozens of semi-automatic rifles, pistols, and shotguns with certain targetted features, such as a pistol grip or telescoping stock, in its first committee hearing. Three Democrats joined the four Republicans on the committee in voting to reject the bill, as well as a proposed amendment to limit the ban to just bump stocks.
That an assault weapon ban failed to even make it out of committee in a legislative chamber where Democrats have a supermajority speaks to the tricky politics gun-control advocates still face for gun bans, even in states with trifecta Democratic control. The fact that bills to raise the minimum age to purchase firearms, impose a three-day waiting period, expand who can file a red flag petition, and impose civil liability on the gun industry all easily cleared the Colorado General Assembly this session highlights how much more difficult going after popular guns, such as the AR-15, really is.
If you're a Reload Member, click here to read the rest. If not, join today for exclusive access!
---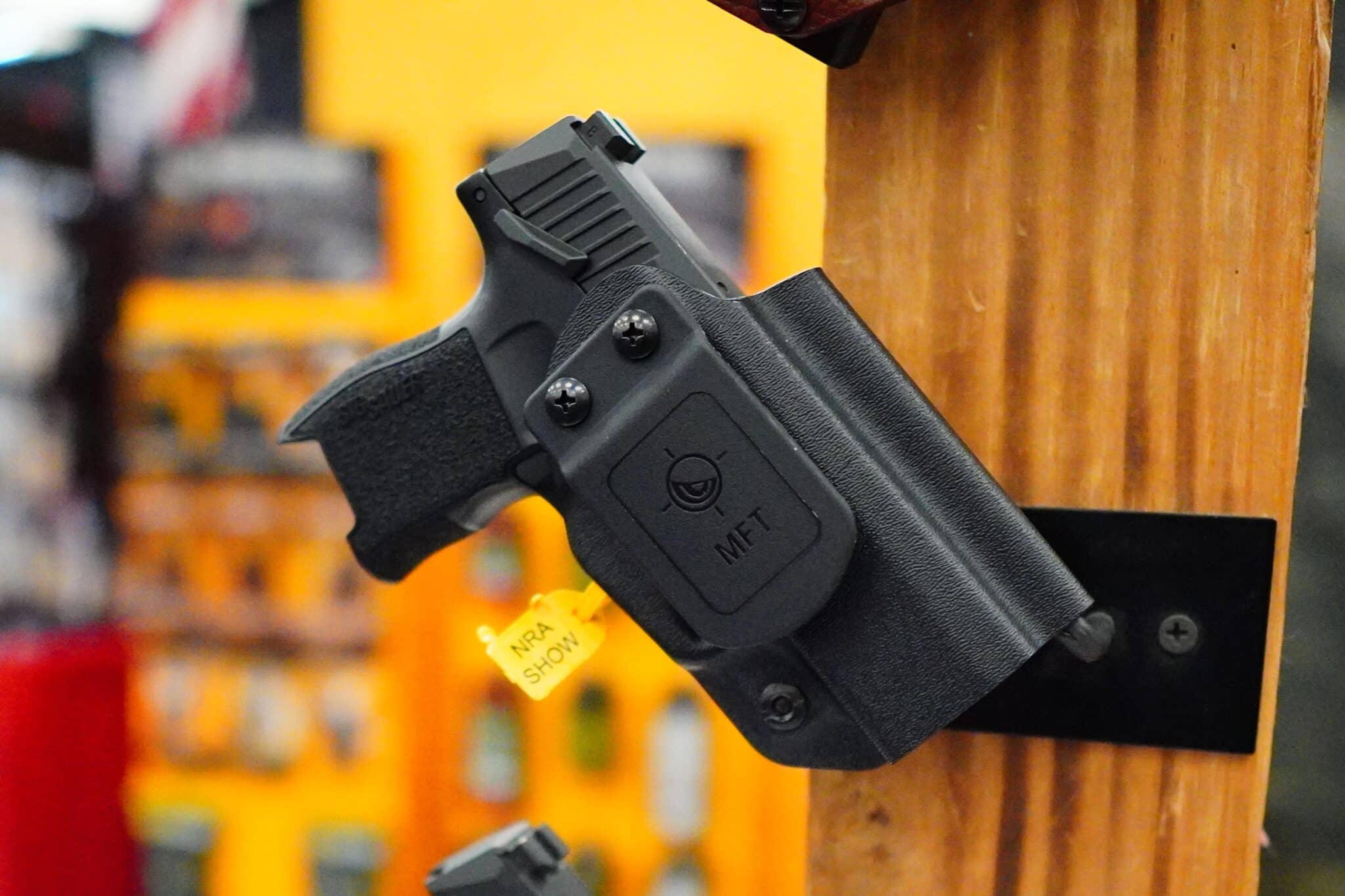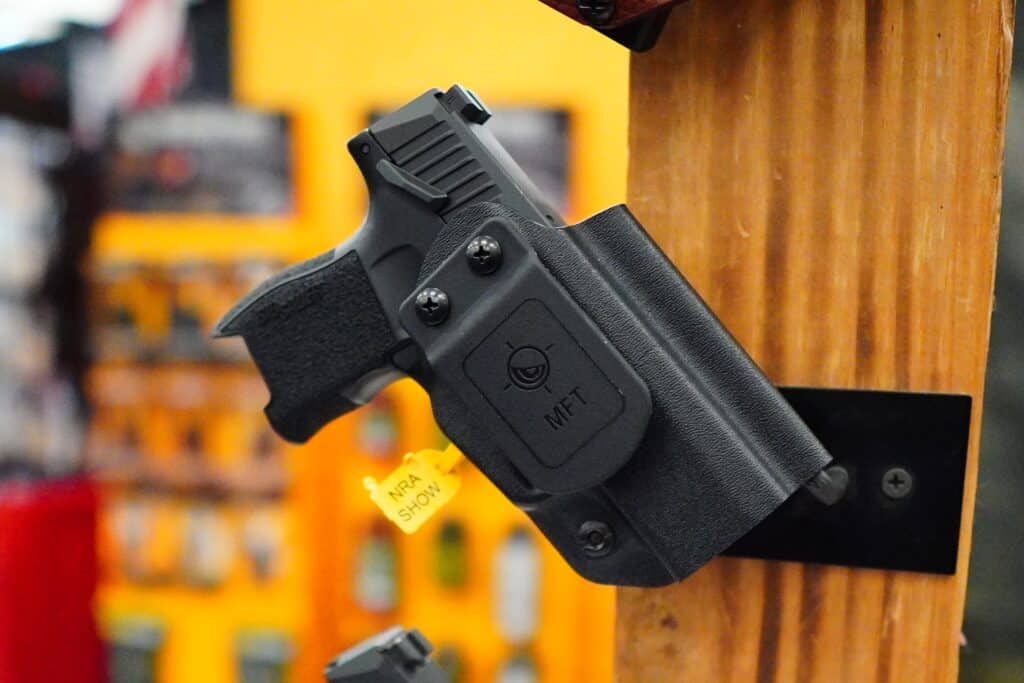 Nebraska Legislature Passes Permitless Gun-Carry
By Jake Fogleman
The Cornhusker State is now one signature away from becoming the 27th to adopt permitless gun carry.
The Nebraska legislature voted 33-14 to pass Legislative Bill 77 on final reading Wednesday morning. The bill would allow adults aged 21 and over who would otherwise be eligible for a concealed carry permit to carry a firearm in public without obtaining one. The bill now goes to Governor Jim Pillen's (R.) desk, where he is expected to sign it into law.
"I am proud to support LB 77 and Nebraskans' constitutional rights," Pillen said shortly after the bill's passage. "Thank you to the Nebraska Legislature for sending this bill to my desk."
---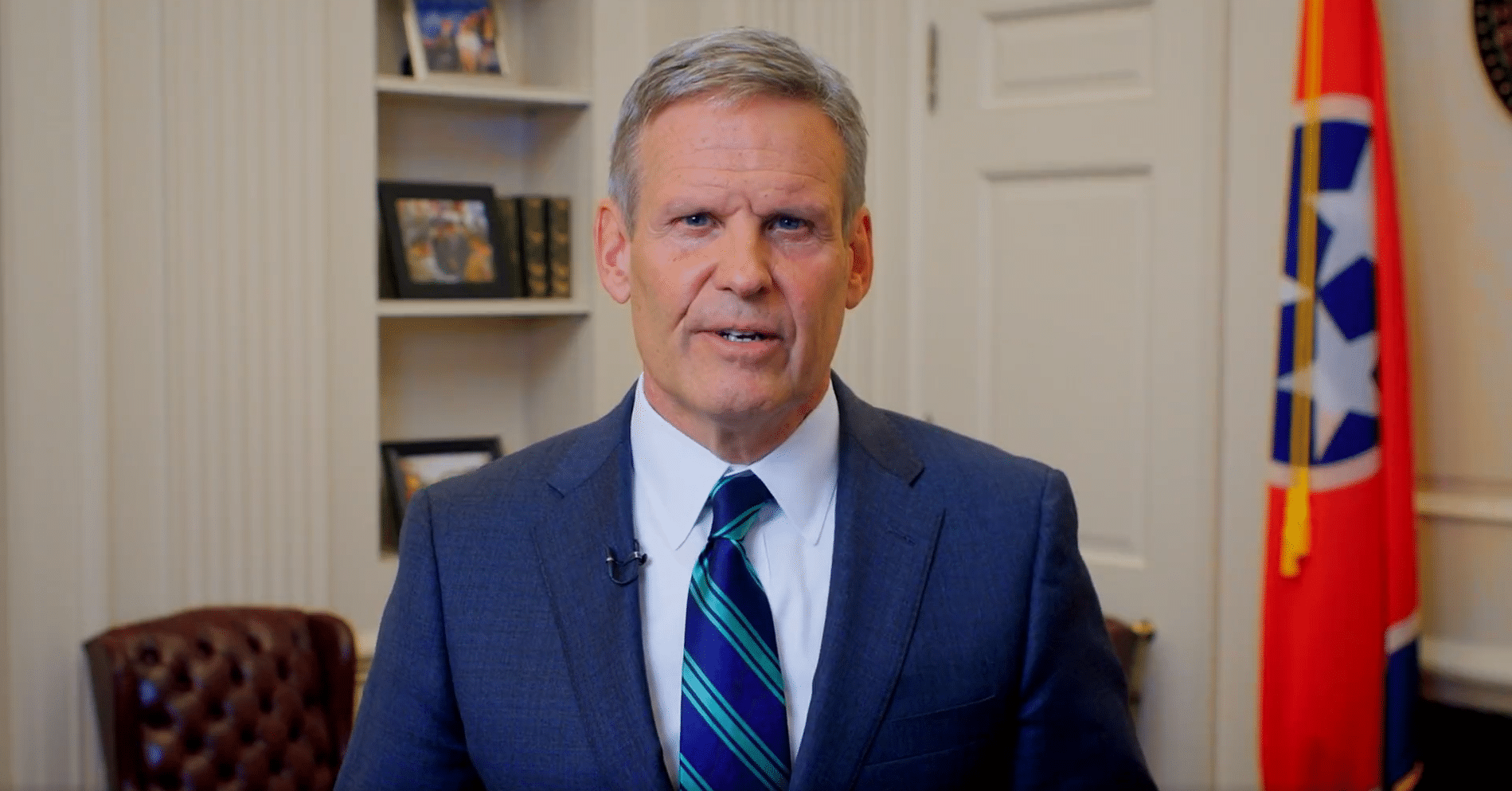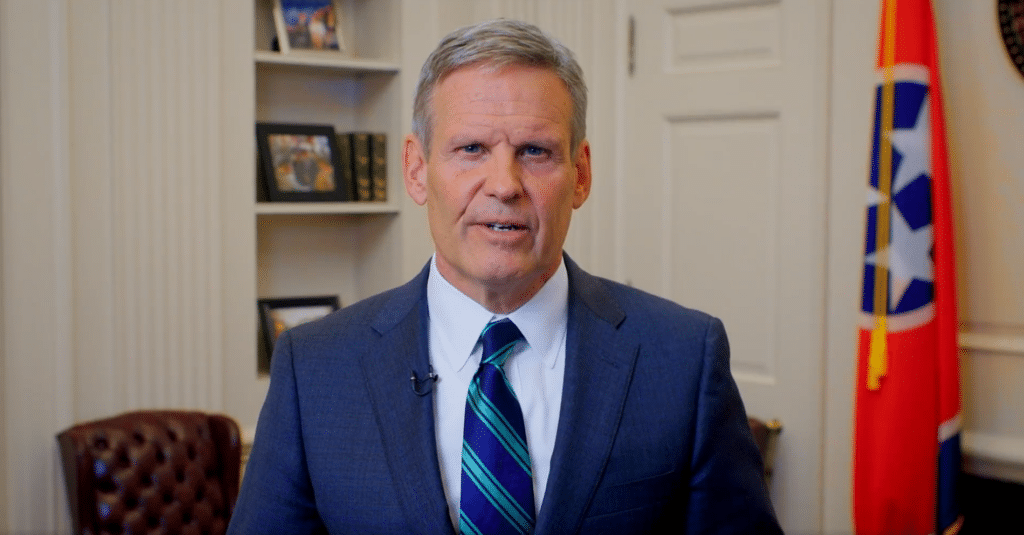 Tennessee Republican Governor Calls for Red Flag Law
By Jake Fogleman
Tennessee may soon join the 19 other states with some form of a so-called Red Flag law. At least, if Republican Governor Bill Lee gets his way.
On Wednesday, Lee publicly called on the Tennessee General Assembly to pass new "Order of Protection" legislation allowing a court to temporarily remove firearms from someone deemed a safety risk to themselves or others before the end of its session. He critiqued Red Flag laws in other states as overly broad and easily abused and pointedly avoided applying the same label to his proposal. In a video message, Lee called the bill he's backing a "thoughtful, practical solution" and encouraged state lawmakers to eschew "politics" and "division" to get it passed.
"Throughout the last couple of weeks, I have worked with members of the General Assembly – constitutionally minded, second amendment protecting members – to craft legislation for an improved Order of Protection Law that will strengthen the safety and preserve the rights of Tennesseans," Lee said. "We all agree that dangerous, unstable individuals who intend to harm themselves or others should not have access to weapons. And that should be done in a way that requires due process and a high burden of proof, supports law enforcement and punishes false reporting, enhances mental health support, and preserves the Second Amendment for law-abiding citizens."
Click here to continue reading. 
---
Podcast: Mass Shooting Patterns and Potential Solutions With The Violence Project's James Densley
By Stephen Gutowski
The beginning of the week featured another horrible mass shooting in America. This time at a bank in Louisville, Kentucky.
That's why I wanted to bring on one of the leading experts currently studying mass shootings. Metro State University Professor James Densley is one of the co-founders of The Violence Project, which has the most detailed and comprehensive database of mass shootings dating back to 1966. He is also the co-author of the book by the same name that outlines potential real-world solutions to the phenomenon.
Plus, Contributing Writer Jake Fogleman and I discuss a new win in court for marijuana users who want to own guns.
You can listen to the show on your favorite podcasting app or by clicking here. Video of the episode is also available on our YouTube channel. As always, Reload Members get access on Sunday. Everyone else will be able to listen on Monday.
---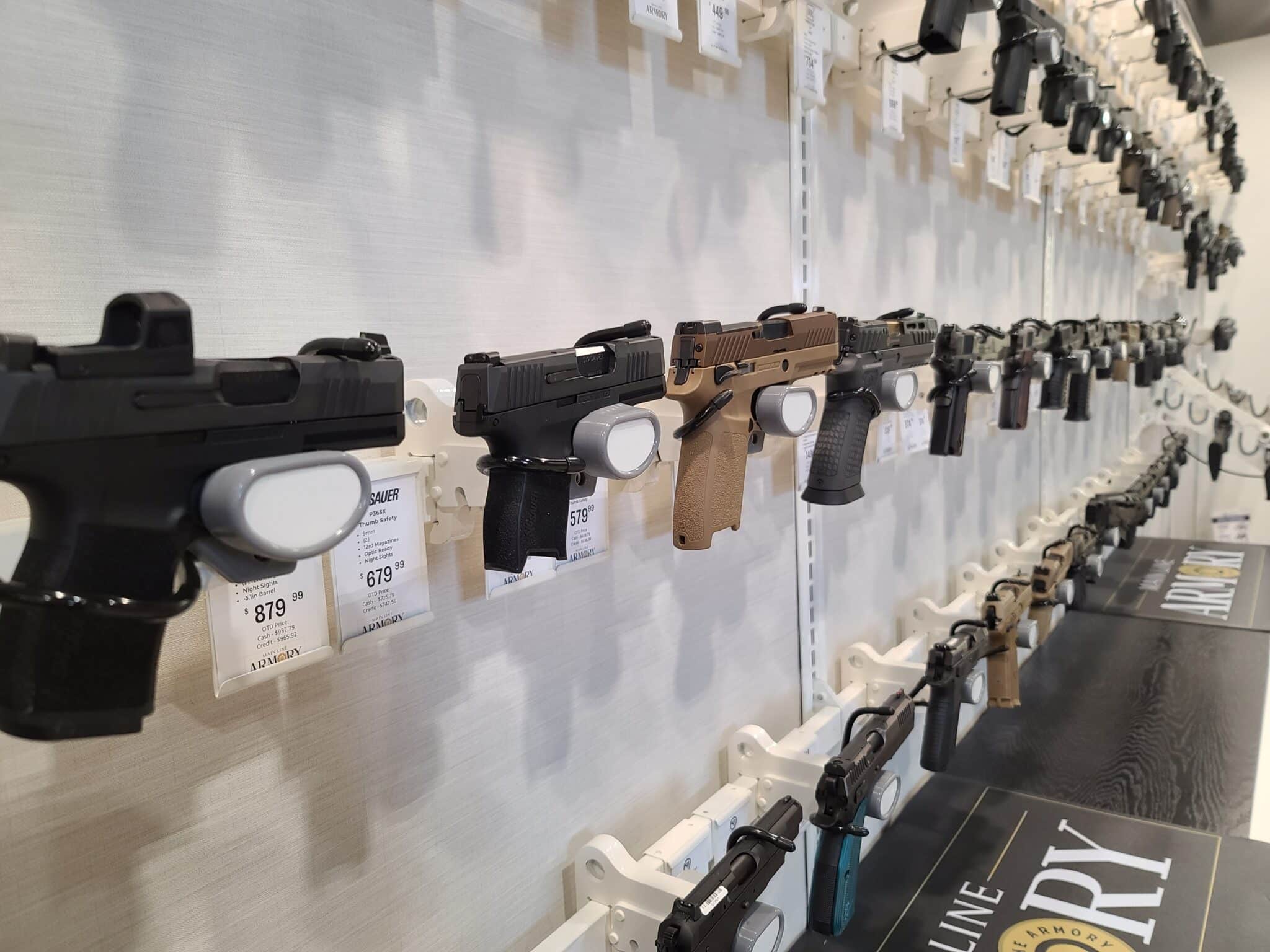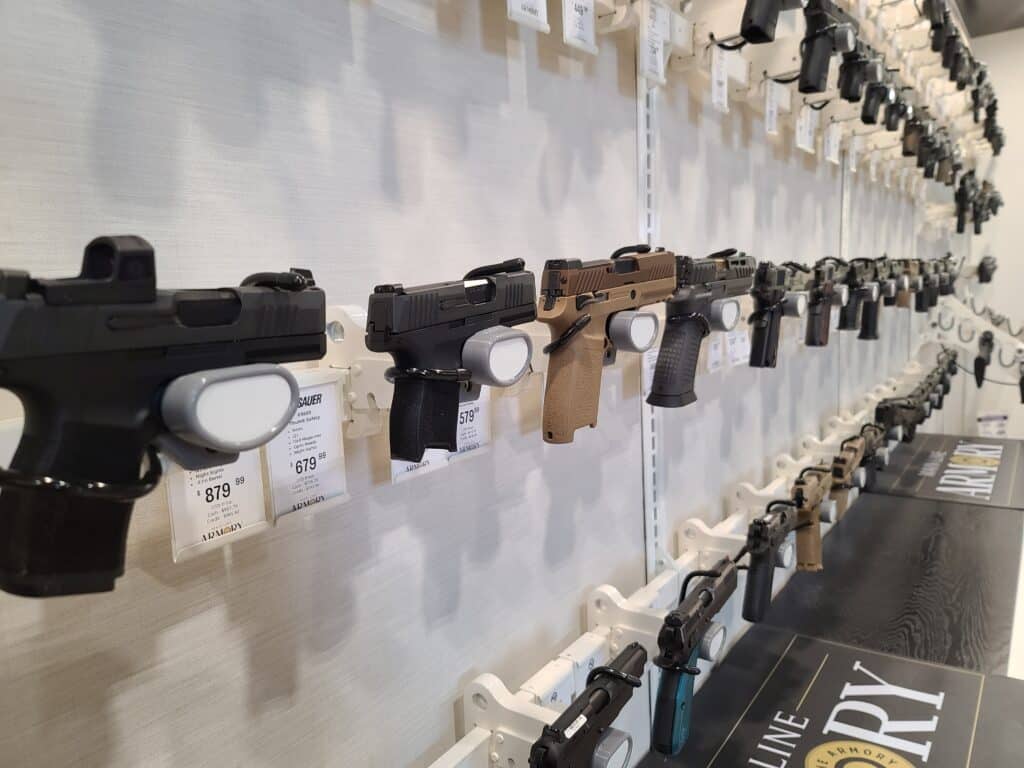 Analysis: Why Post-Bruen Gun-Carry Restrictions Might Backfire [Member Exclusive]
By Jake Fogleman
Formerly may-issue states continue to thumb their noses at the Supreme Court by passing some of the country's most restrictive concealed carry laws. In doing so, they run the risk of undermining licensing schemes altogether.
Last Monday, Maryland became the third state impacted by the Supreme Court's ruling in New York State Rifle and Pistol Association v. Bruen to pass a complete overhaul of its concealed carry laws. In a pair of bills, the state assembly greatly increased the application fees for new "wear and carry" permits, expanded its training requirements, and added new "sensitive places" throughout the state where licensed carry would be a crime. The off-limits areas include almost all publicly-accessible private property, like stores or restaurants.
The bills followed a familiar blueprint already established by states like New York and New Jersey, who were the first two states to rebuke the Court with onerous new laws. Fellow affected states, Hawaii and California, appear poised to do the same.
But those states are tempting judicial fate with their replacement laws, as evidenced by the parameters laid out by Justice Thomas in his Bruen opinion. The early track record of legal challenges to New York and New Jersey's carry laws, where there have thus far been at least five injunctions between the two, can also attest to that fact. But even aside from the constitutional issues, on a more practical level, establishing a political norm of using licensing regimes to make exercising gun rights as difficult as possible creates new skepticism over the very idea of licensing laws.
If you're a Reload Member, click here to read more. If not, join today to read the whole piece!
---
Outside The Reload
Michigan lawmakers send 'red flag' gun legislation to Whitmer | Detroit Free Press | By Clara Hendrickson
Washington set to become 10th state to ban assault weapons sales | Axios | By Melissa Santos
Colorado 'assault weapon' ban bill is rejected, even after attempt to dramatically strip it down | The Colorado Sun | By Elliot Wenzler and Jesse Paul 
D.C. federal judge declares "large capacity" magazines not protected by the Second Amendment | Bearing Arms | By Cam Edwards
Federal appeals court denies request to block Illinois' 'assault weapons' ban | FOX 32 Chicago | By Matthew Hendrickson
---