This Buffalo massacre dominated gun news this week as you might expect.
The horrific attack sent waves through the political world. President Joe Biden visited the city to memorialize the victims. At the same time, he used his speech to call for a new "assault weapons" ban.
Of course, New York has such a ban in place already so it wouldn't have prevented this shooting. And Congress, even the House, hasn't brought an assault weapons ban up for a vote let alone passed one. So, the call is likely to fall on deaf ears.
But there is something that could have been done to stop the Buffalo shooting. Something that should have been done. Something that was possible under the laws already in place.
I take a look at why the shooter should not have been able to buy his gun in a piece for members.
Of course, Buffalo was not the only news this week. We also saw top ammo brands donating six figures to humanitarian efforts in Ukraine after a successful fundraising campaign. And a new ATF report shows the industry has grown tremendously over the past several decades.
I also examine the leaked ruling in the Supreme Court abortion case to see how it might impact the Court's gun case.
Plus, Allen West joined the podcast for an exclusive interview on his plan to challenge Wayne LaPierre for control of the NRA.
---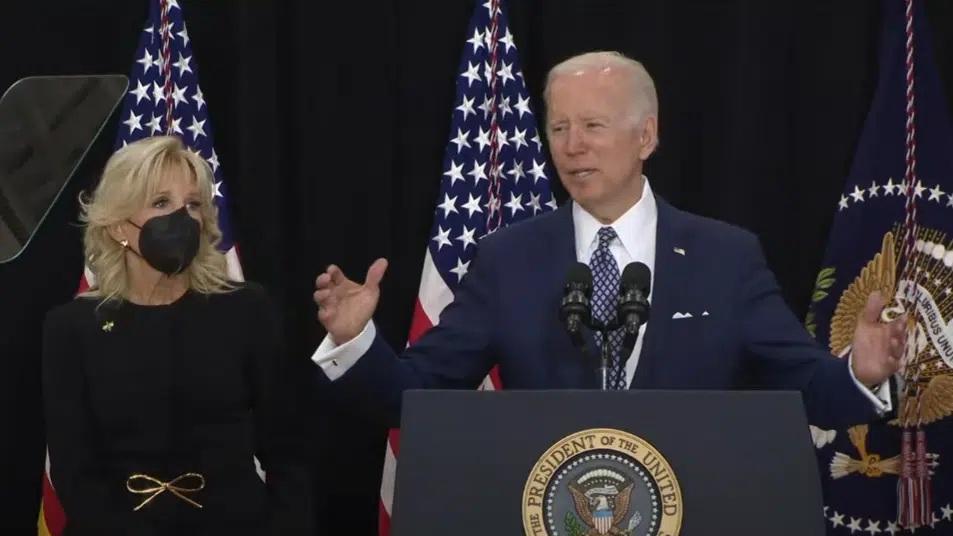 Biden Pushes 'Assault Weapons' Ban in Buffalo Massacre Speech
By Stephen Gutowski
President Joe Biden (D.) renewed his call to ban AR-15s and other popular firearms in response to the murder of 10 Black Americans at a grocery store in Buffalo.
During his speech to the victims' families and other community members on Tuesday, the President mourned the loss of life and denounced the racist motivations of the attacker. He also called on Congress to pass a new "assault weapons" ban in response to the attack. He argued reviving the ban, which was in place between 1994 and 2004, would help prevent similar shootings.
"We have to refuse to live in a country where Black people going about a weekly grocery shopping can be gunned down by weapons of war employed in a racist cause," Biden said.
Click here to continue reading.
---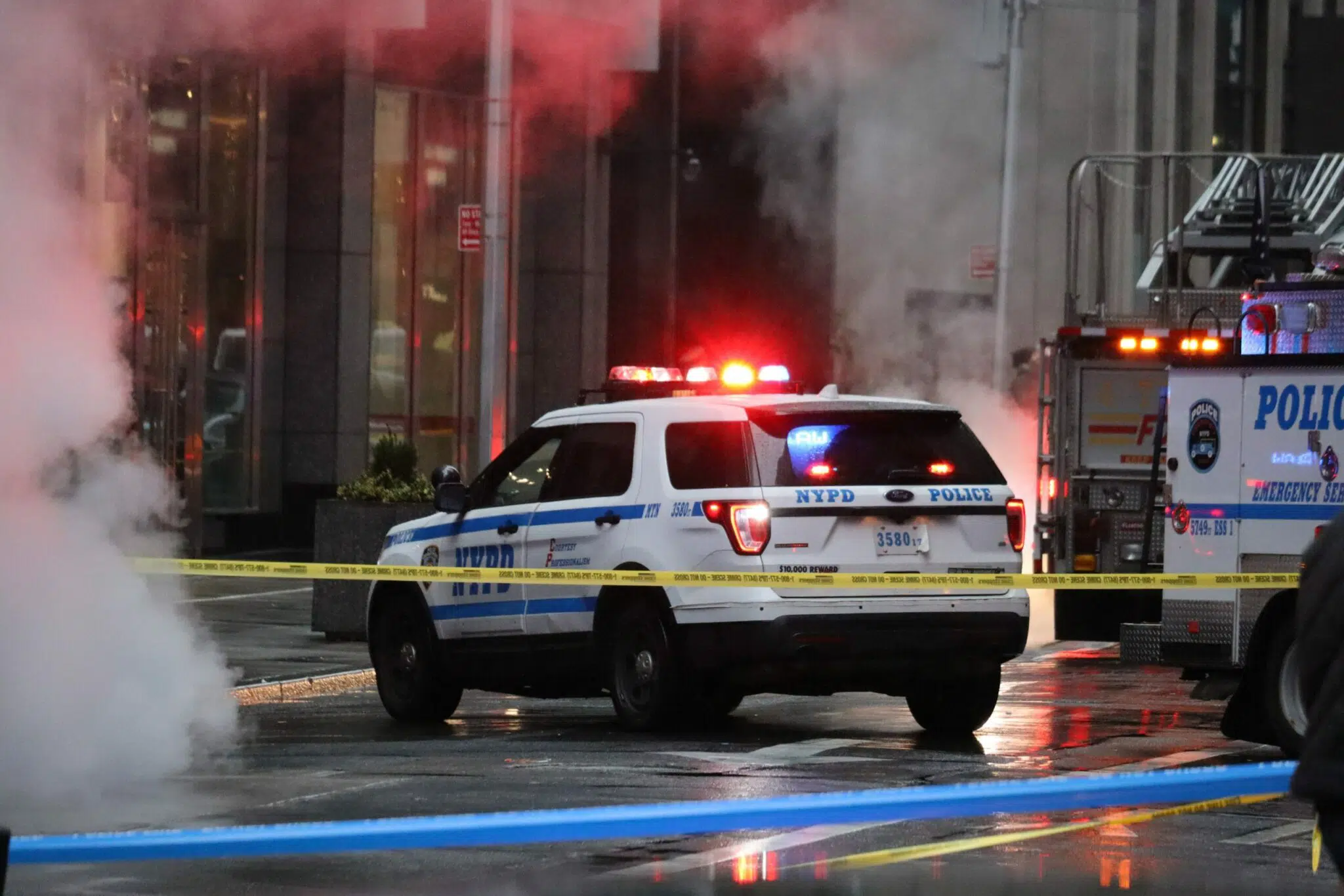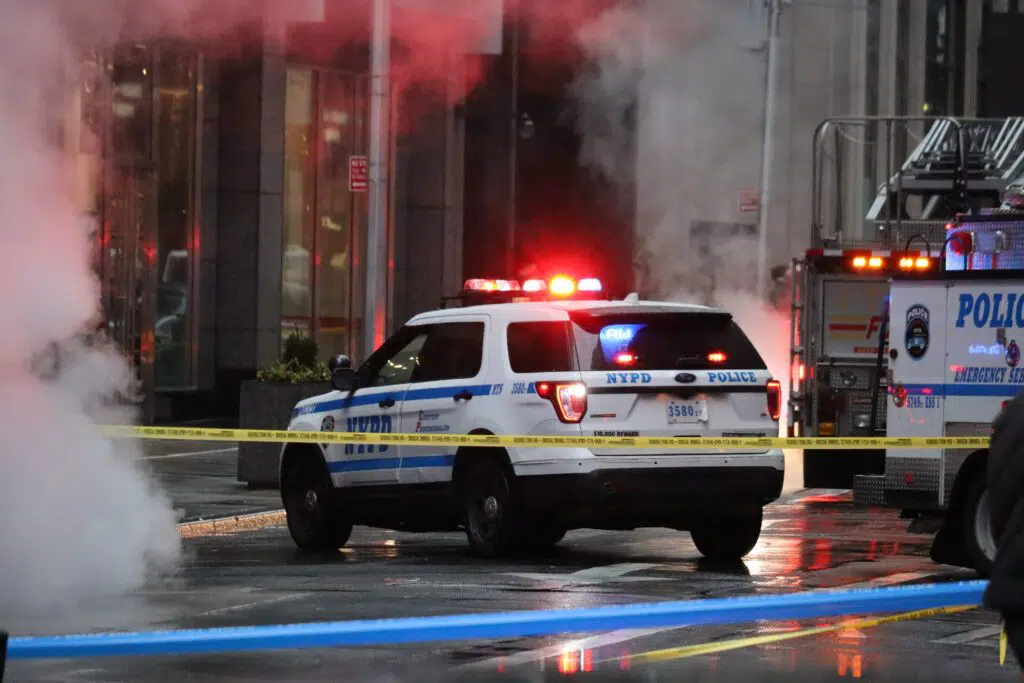 Analysis: Buffalo Massacre Was Another Shooting That Should Have Been Prevented Under Current Law [Member Exclusive]
By Stephen Gutowski
The Buffalo shooter should not have been able to buy the gun he used.
Somebody should have stepped in to stop him be it his parents, school administrators, or the police. The signs were there. The flags were bright red. The laws were in place.
Nobody took the steps that would have made it illegal for him to buy or own guns. And he isn't alone. This story has been repeated over and over again.
The accused Buffalo shooter, who is 18-years-old, told a teacher he wanted to commit suicide and murder when asked what he planned to do after school ended, according to New York Governor Kathy Hochul (D.). The threat was considered serious enough that he was taken by police for a psychological evaluation.
Had he been involuntarily committed over the threats, he would have become prohibited from buying or owning guns under federal law. That didn't happen.
Had somebody filed a red flag order, he could have been prevented from legally buying or owning guns for up to a year under current New York law. His family, police, or school officials could have done it. That didn't happen either.
If you're already a member, click here to read the full piece. Otherwise, you should consider joining today to get access to hundreds of exclusive posts and other perks!
---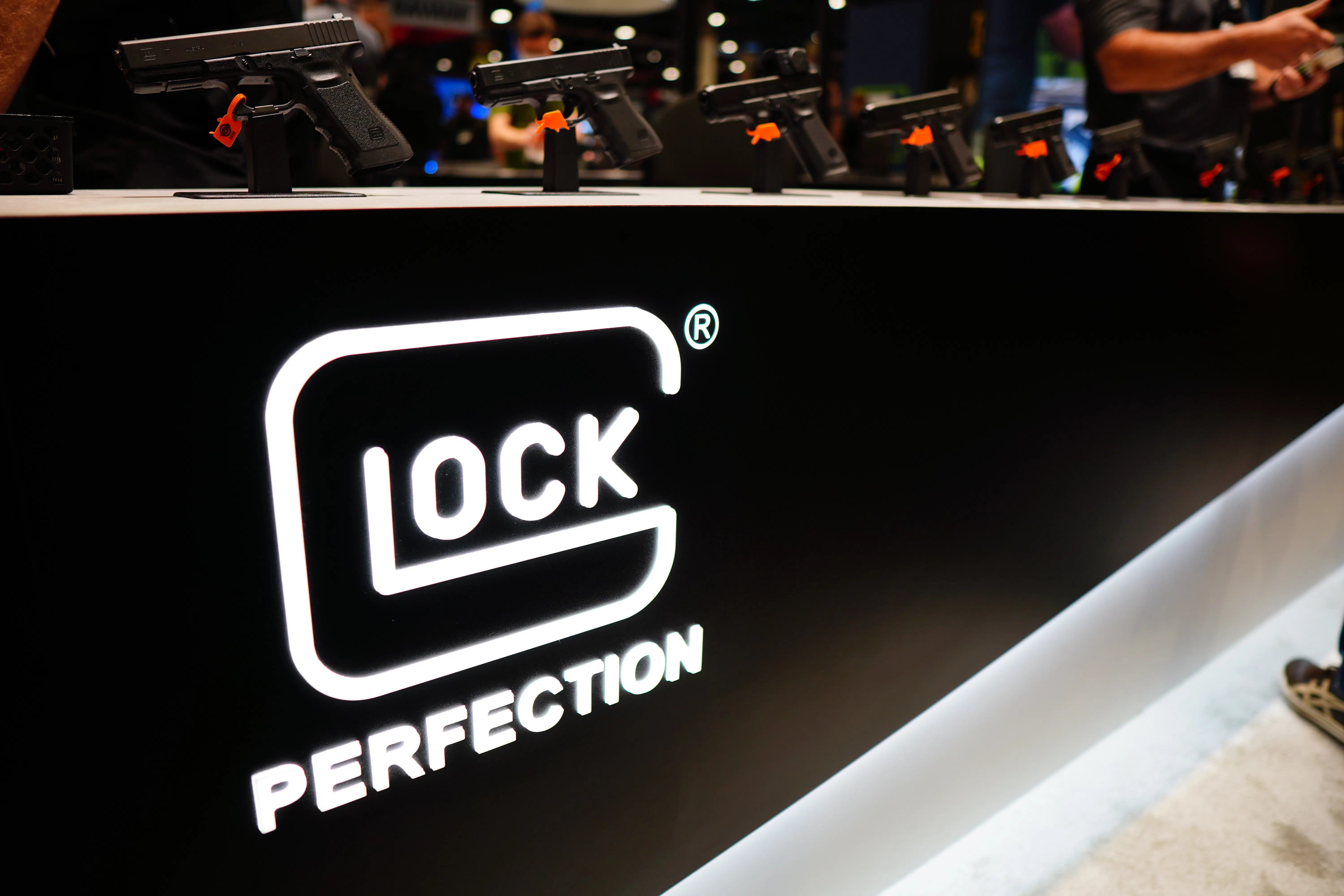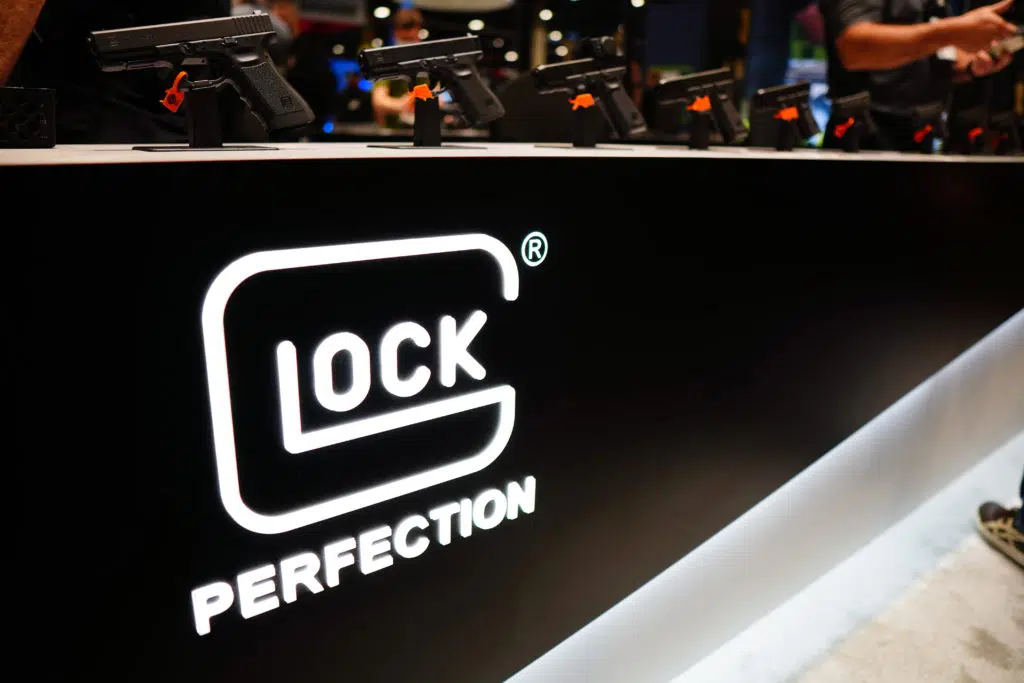 ATF Report Shows Massive Increase in Gun Industry Since 2000
By Ben Marquis
Firearms commerce has substantially increased over the past two decades as the number of licensed firearms manufacturers and firearms sold to the general public have soared.
That is according to a lengthy report from the Bureau of Alcohol, Tobacco, Firearms, and Explosives (ATF) released on Tuesday. The report, which covers the period from 2000 through 2020, revealed that domestically manufactured firearms have increased by 187 percent, firearms exported from U.S. manufacturers by 240 percent, and firearms imported into the U.S. from foreign manufacturers by 350 percent.
The ATF reported that approximately 3.9 million new firearms were manufactured in 2000, a number that climbed to 11.3 million in 2020. That equated to roughly 1,397 new guns per 100,000 persons in 2000 but jumped to around 3,410 per 100,000 in 2020.
---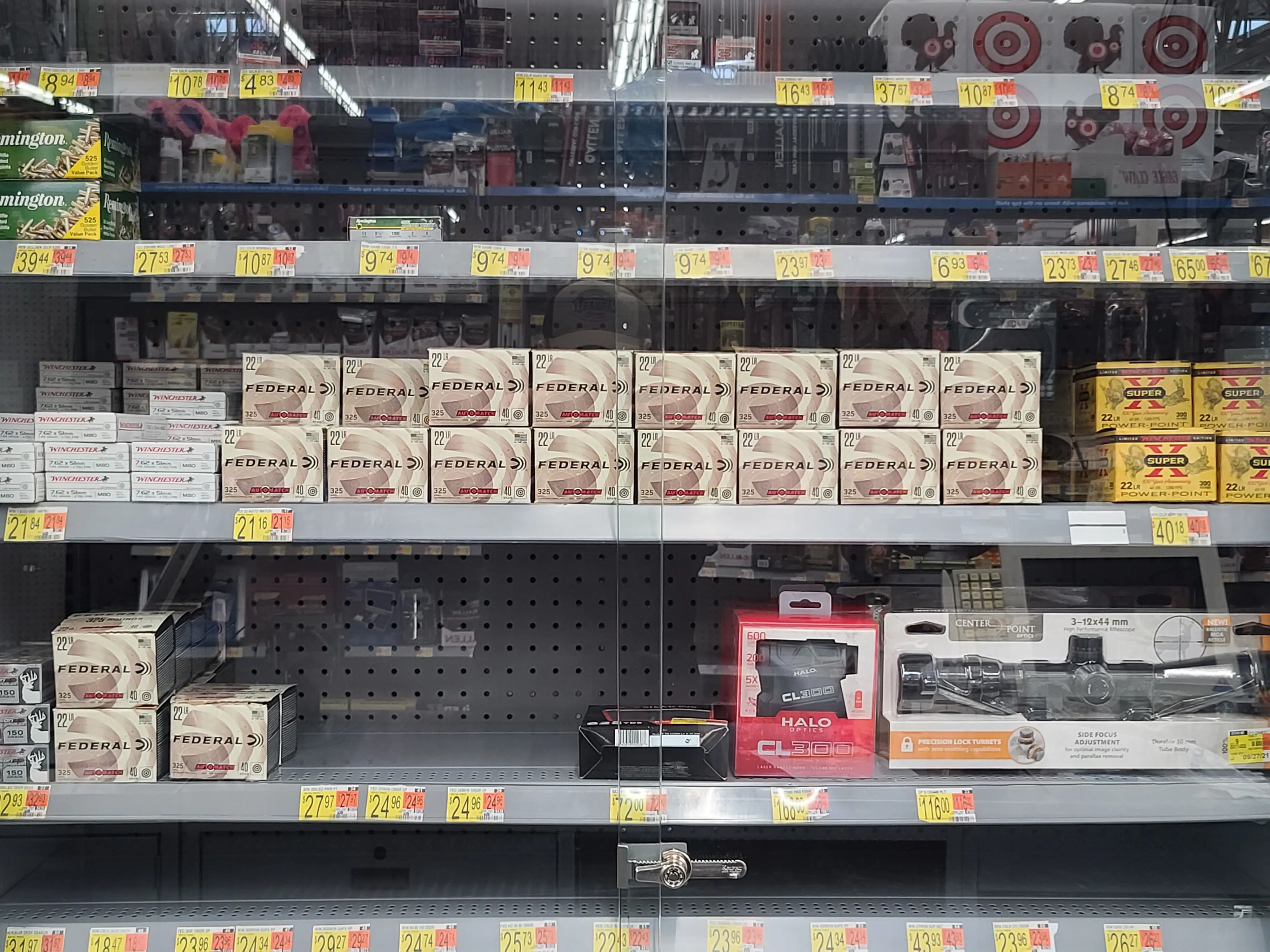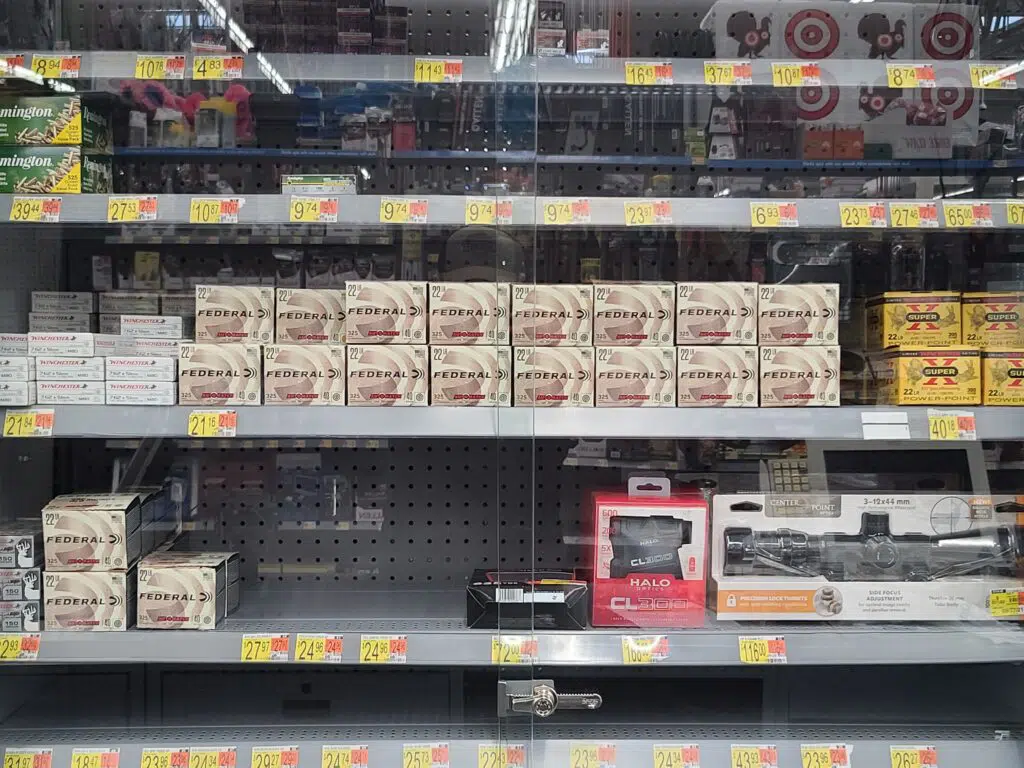 Top American Ammo Makers to Send Ukraine Six-Figure Donation
By Jake Fogleman
Major American ammunition brands are continuing to support victims of the ongoing Russian invasion of Ukraine.
Remington and Federal Ammunition announced that they would be donating $100,000 toward humanitarian aid efforts in Ukraine on Monday. Proceeds generated from the sales of a special T-shirt with a Ukrainian flag and the famous call for ammunition of Ukrainian President Volodymyr Zelensky provided the funding for the donation.
"This campaign and the tremendous response exceeded our expectations, forcing several re-orders of the t-shirts," Jason Vanderbrink, President of Remington and Federal as well as CCI and Speer Ammunition, said in a statement. "I'm so proud of our loyal customers for being willing to pitch in and support the people of Ukraine who are suffering because of the horrors of war. Our ammo brands are proud to do our part."
---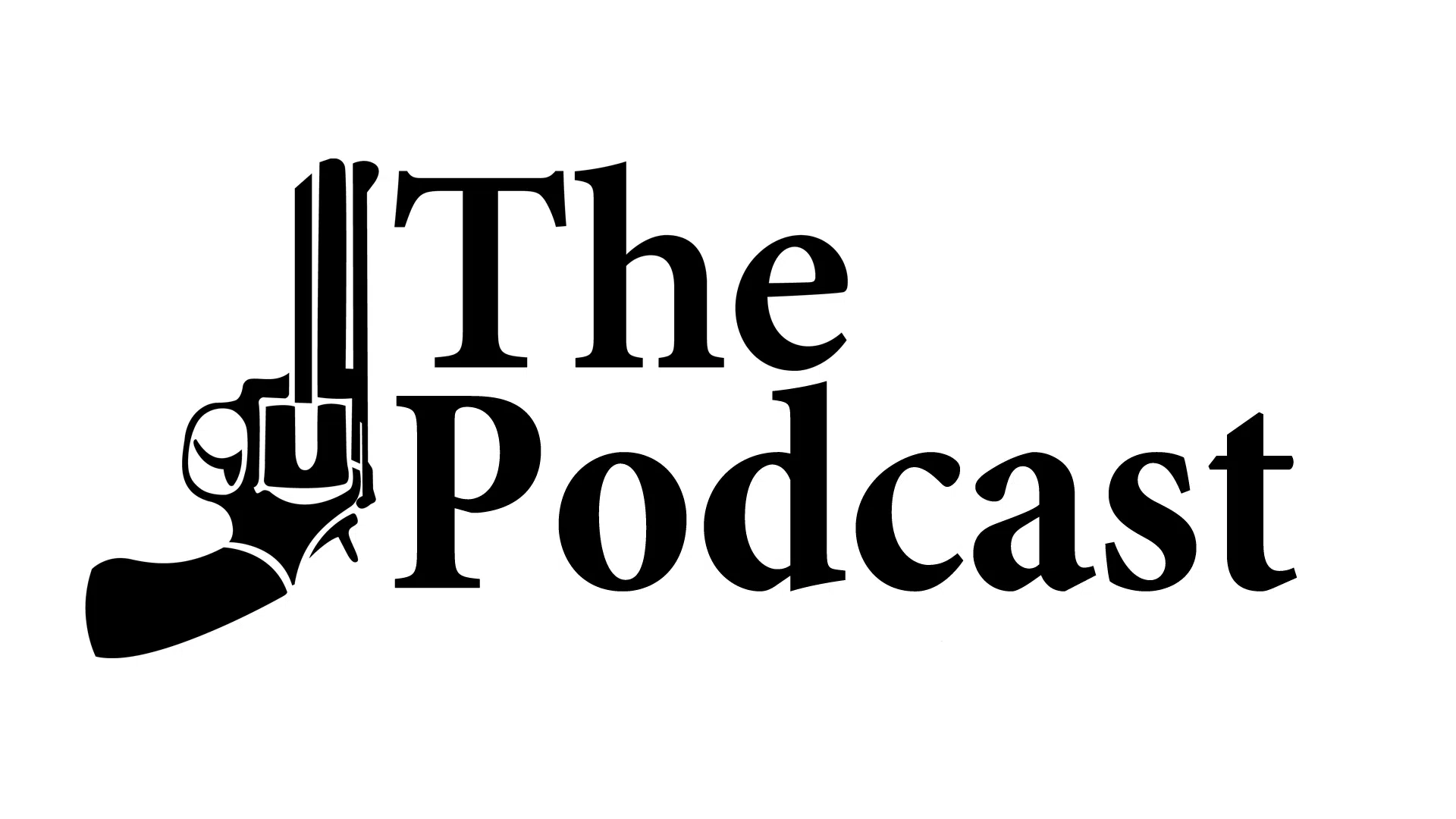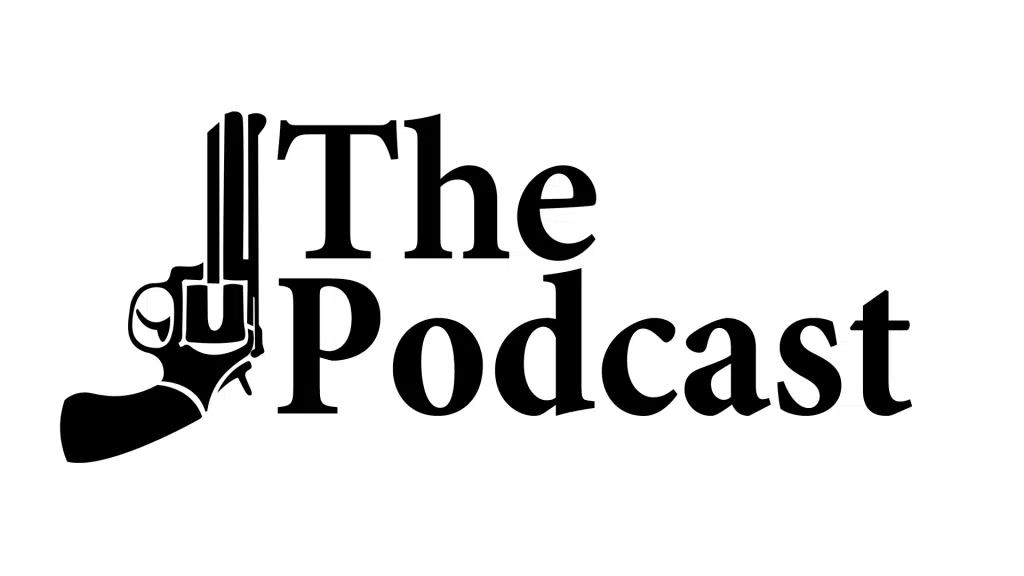 Podcast: Allen West Explains Why He's Running Against Wayne LaPierre
By Stephen Gutowski
We have an exclusive interview with Allen West for you this week.
He announced on Monday he would accept the call of current and former board members to challenge Wayne LaPierre for the control of the NRA. He will be pitted against the long-time head of the organization in a fight for the group's future. The results will determine how the NRA moves forward after years of controversy coupled with financial and legal struggles.
West says the gun-rights group is in desperate need of reform. He pledged to bring transparency to how the group handles its finances. He accused a "cabal" of top NRA leaders of blocking reform efforts and putting the group in legal limbo.
He said the recent downturn in membership even as gun ownership has grown is a symptom of LaPierre's mismanagement. He argued leadership had lost the trust of members and that was the core of their problem. He said restoring trust is his top priority. West attacked New York Attorney General Letitia James (D.) for being biased against the NRA, but said LaPierre had given her the ammunition she is now using to try and capture control of the group.
You can read more about the interview and listen to it by clicking here. It's also available on our YouTube channel.
---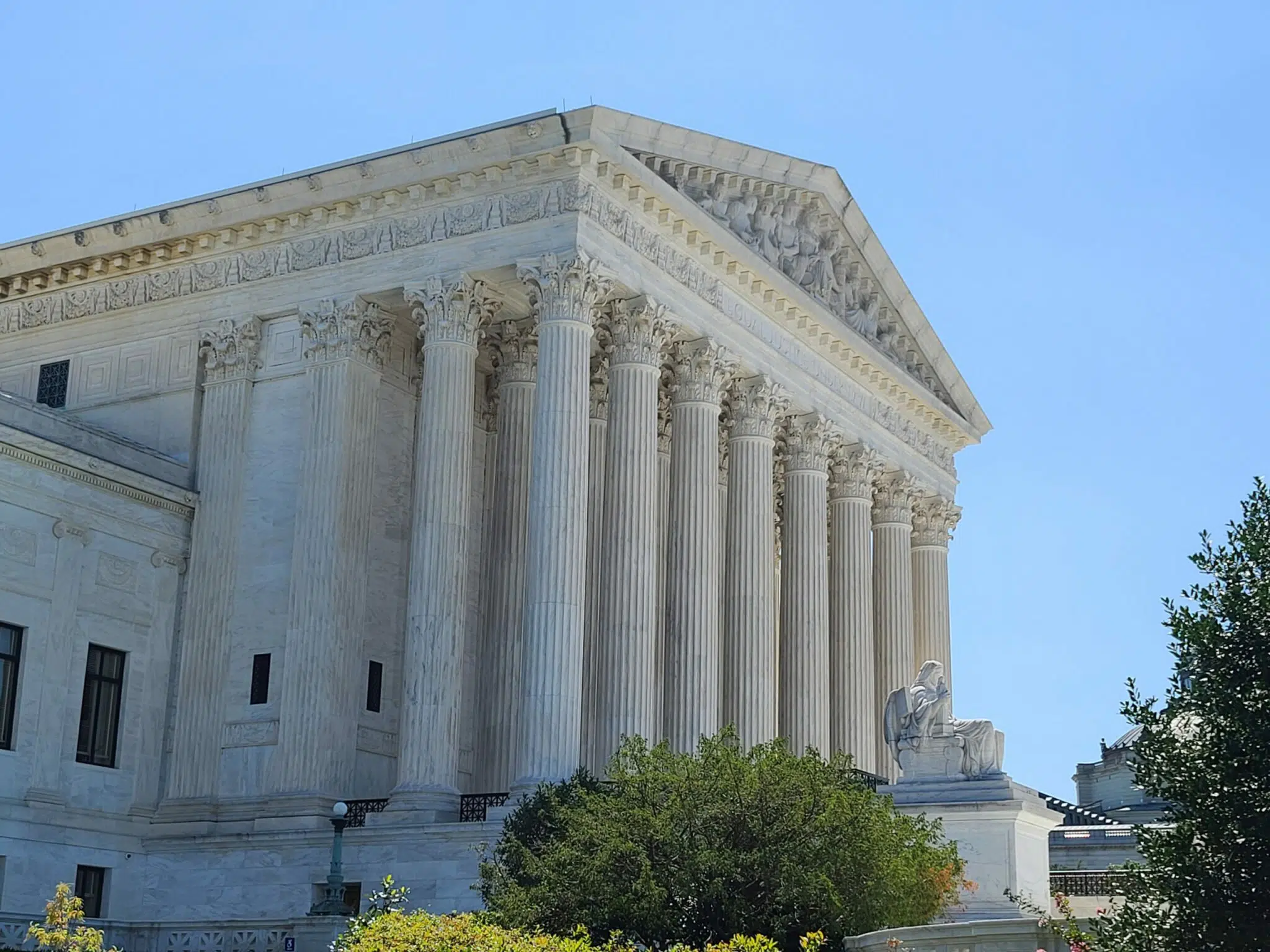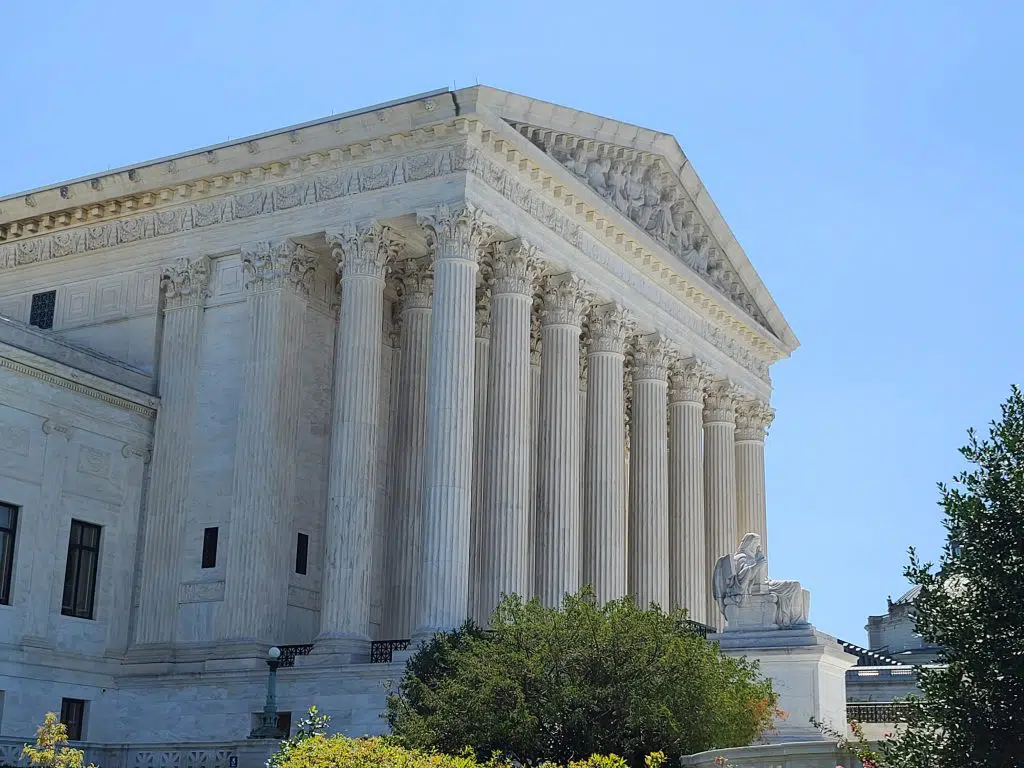 Analysis: What the Supreme Court Draft Striking Down Roe v Wade Could Mean for its Gun Case [Member Exclusive]
By Stephen Gutowski
The recently leaked draft of the majority opinion in the Supreme Court's abortion case may provide insight into what's coming in its gun case.
Last week, Politico published the first draft of a proposed majority opinion in Dobbs v. Jackson Women's Health Organization. The rare leak shows at least five justices had sided with Mississippi in upholding the state's ban on abortions during preliminary deliberations. The first draft, written by Justice Samuel Alito, explicitly overturns the Roe v. Wade precedent.
The Dobbs opinion discusses how the Court used the Fourteenth Amendment to incorporate Second Amendment protections to the states. But Alito goes out of his way to say the decision impacts no other issues.
"We emphasize that our decision concerns the constitutional right to abortion and no other right," Alito writes. "Nothing in this opinion should be understood to cast doubt on precedents that do not concern abortion."
However, the reasoning Alito relies on in Dobbs is one that the Court could also use to strike down New York's restrictive gun-carry law in NYSRPA v. Bruen. His underlying argument for why abortion is not a constitutionally-protected right is one that activists have long said proves keeping and bearing arms is.
If you're a Reload member, click here to read full analysis. If you're not yet a member, please consider joining today to get access to this and hundreds of other exclusive posts!
---
Outside The Reload
New York Times columnist blasted for inaccurate claims in calling for full ban on 'semiautomatic rifles' | Fox News | By Brandon Gillespie
New Federal Report Shows Two-Decade Surge in Gun Manufacturing | Wall Street Journal | By Zusha Elinson
Team Biden ups push for new gun regulator after Buffalo shooting | Politco | By Christopher Cadelago
Why New York's 'Assault Weapon' Ban Didn't Stop the Buffalo Massacre | Reason | By Jacob Sullum
Illinois Governor Signs Law to Ban Ghost Guns | The Trace | By Tina Sfondeles
How guns are taken away under New York's 'red flag' law | New York Times | By Andy Newman, Jonah E. Bromwich and Ashley Southall
---
Help The Reload
If you've made it all the way to the end of the newsletter, then you probably like what we're doing here at The Reload. So, I'm hoping you might be willing to give us a little boost. Try forwarding this newsletter to anybody you know who might be interested in it. Or go ahead and tweet about why you like The Reload! Just make sure you tag @TheReloadSite so we can like your tweets.
---
That's it for this week in guns.
If you want to hear expert analysis of these stories and more, make sure you grab a Reload membership to get our exclusive analysis newsletter every Sunday!
I'll see you all next week.
Thanks,
Stephen Gutowski
Founder
The Reload