It was another hectic week in America.
The fallout of the Uvalde elementary school shooting loomed over the country and the Congress. Bipartisan conversations about hardening schools and implementing a federal "red flag" incentive program continued in earnest as the President and Speaker of the House promised action.
At the same time, we learned the NRA's financial situation worsened. Spending plummeted as revenue fell once again. And what's worse is the membership is the least engaged with the organization than it has been in decades.
I take a deep dive into what's gone wrong and why it matters more than many people might think.
New gun restrictions are already making their way through the legislative process in some areas. New York began considering proposals backed by Governor Kathy Hochul (D.) that would effectively ban new handgun sales. Canada is pursuing a much more explicit handgun ban.
But a handgun is exactly what one woman used to stop an active shooter armed with an AR-15 in West Virginia as intern Erik Eva documents.
Contributing Writer Jake Fogelman examines some of the other proposals on the table after the recent mass shootings in a member-exclusive piece. What are the most likely policies to make it into law? What would they actually do?
Plus, we answer your questions on this week's episode of the podcast.
---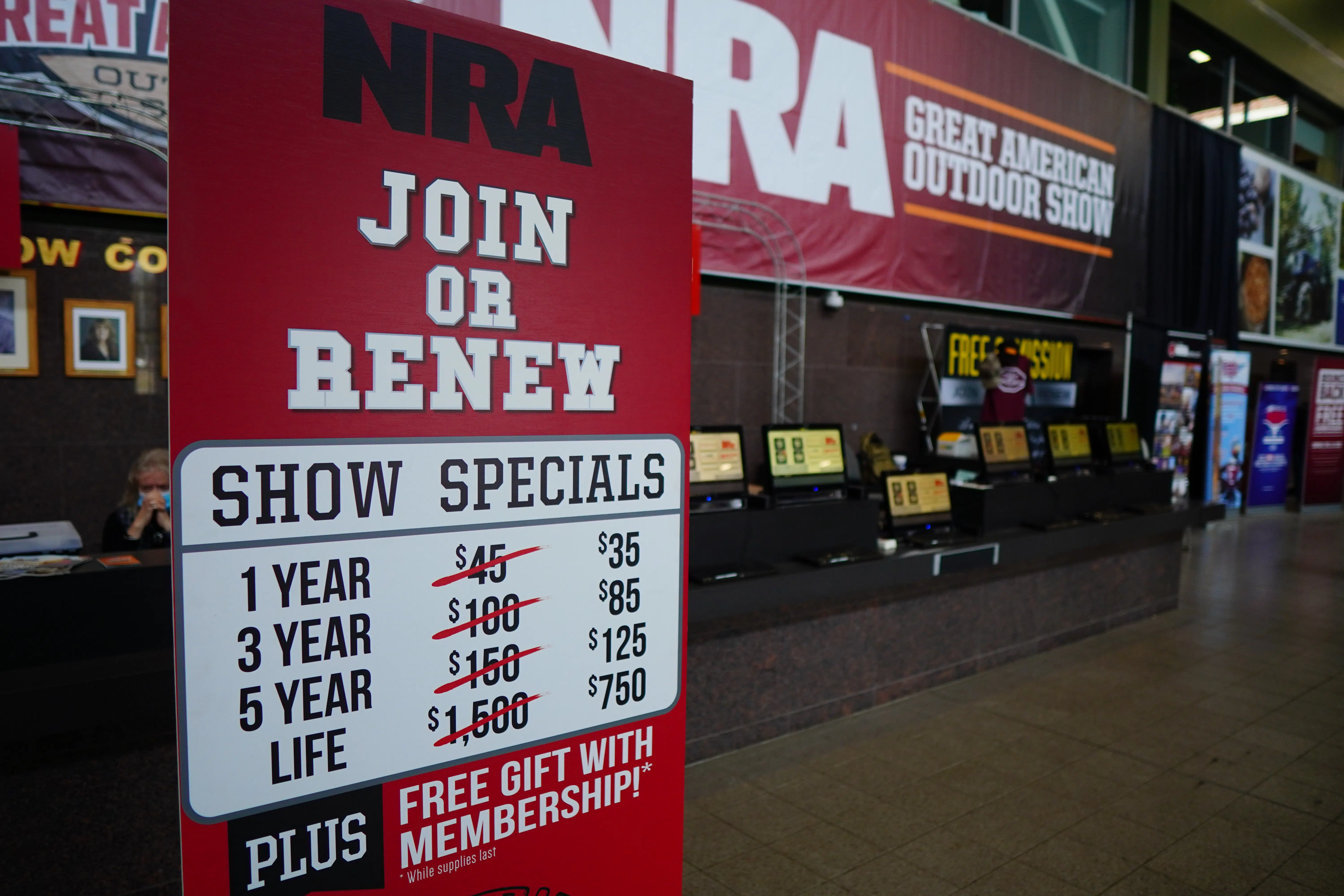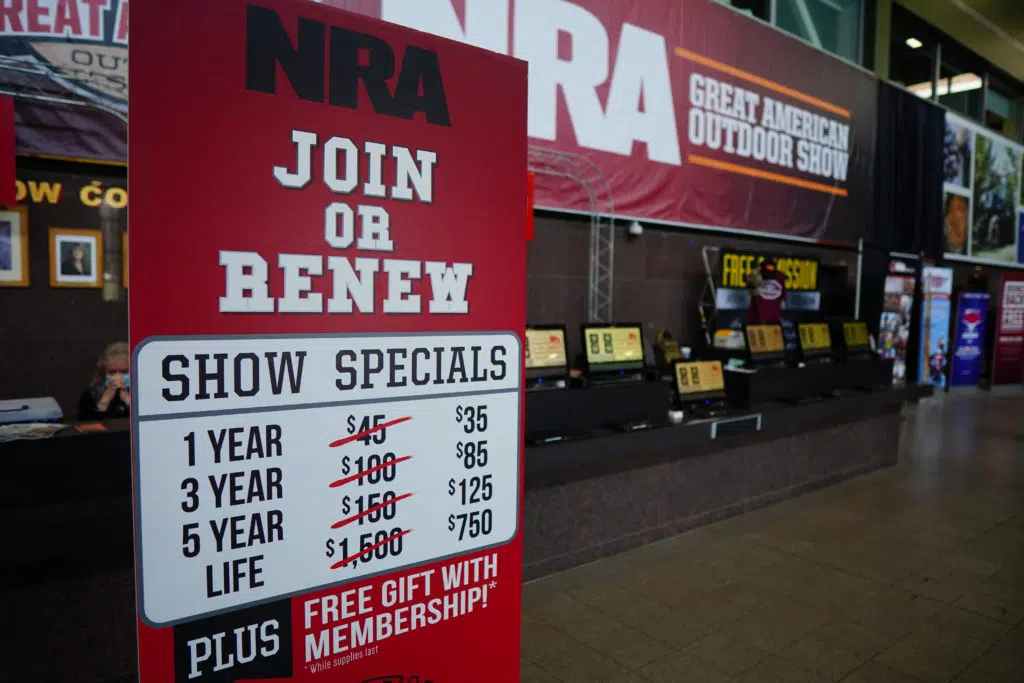 NRA Revenue Dropped $47 Million in 2021, Down $130 Million From Just 3 Years Prior
By Stephen Gutowski
The NRA's finances are in decline.
That's what the annual report obtained by The Reload at the group's conference in Houston, Texas, shows. Total revenue fell by more than $47 million in 2021 to about $282 million. They were down nearly $100 million from 2017, another non-election year, and over $130 million from 2018.
"It just seems like a continuation of the trend," Professor Brian Mittendorf, who teaches accounting at Ohio State University and has been following the NRA's finances for years, told The Reload. "Perhaps a slowing, but a slowing had to happen. I mean, the declines have been pretty substantial."
Mittendorf said the drop in membership dues is particularly concerning for the organization's long-term prospects. He said the money raised by member dues, one of the organization's biggest funding mechanisms, is "markedly different" from previous years.
Member dues fell more than $22 million in 2021, landing just north of $97 million. Dues were down over $30 million from 2017 and nearly $73 million from 2018.
Click here to read all of the details.
---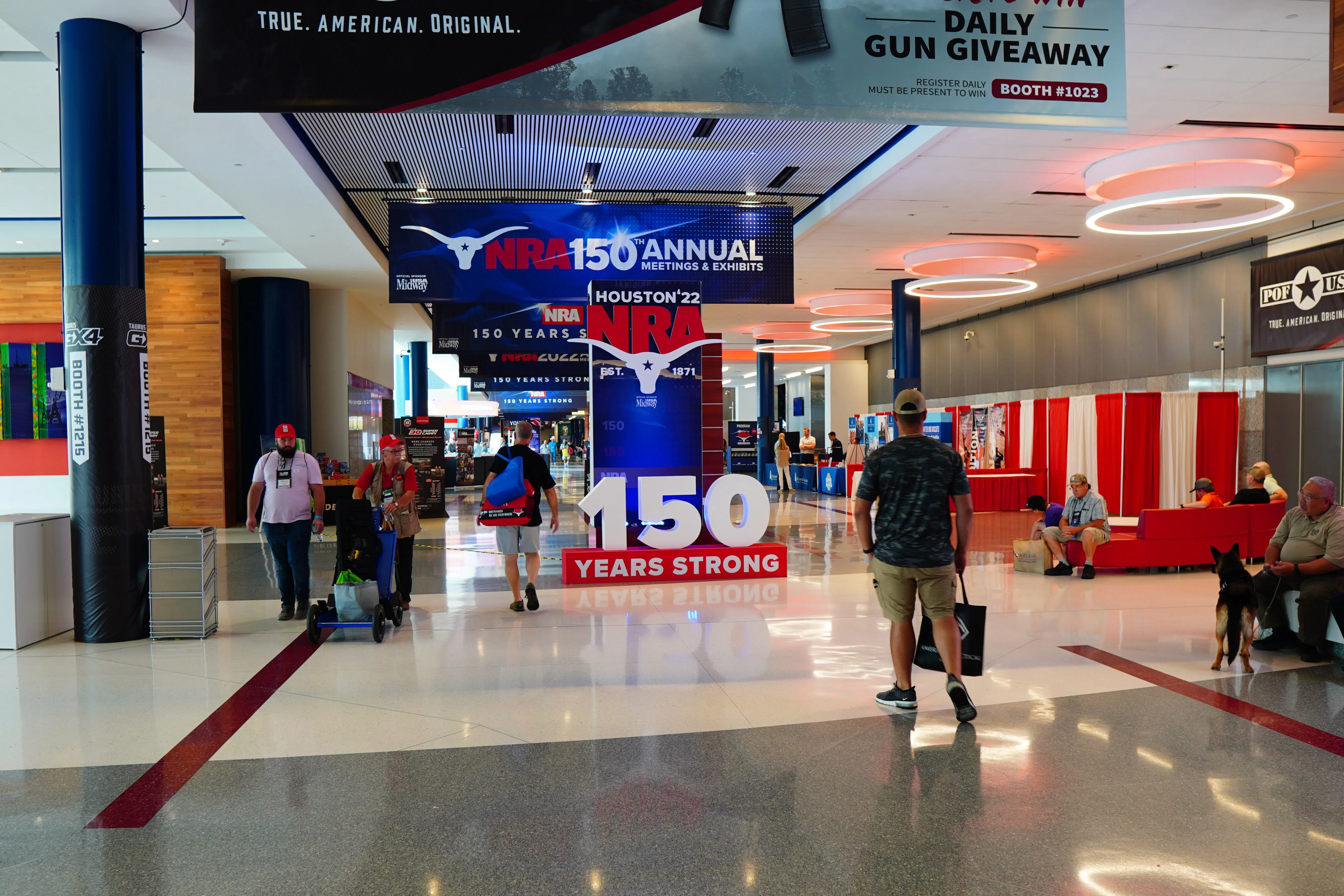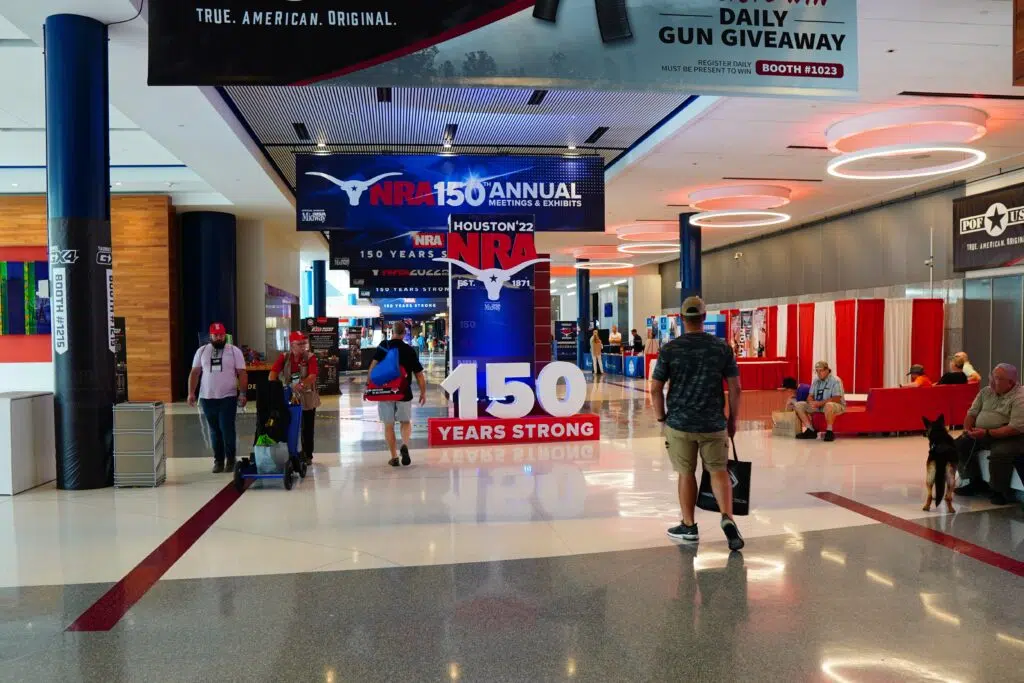 NRA Annual Meeting Attendance, Board Election Turnout Plummets
By Stephen Gutowski
The NRA's 2022 conference saw the fewest attendees in 16 years.
The NRA announced during its Monday board meeting that 61,254 people had attended its Annual Meeting over the weekend in Houston, Texas. That's the worst attendance the group has reported since its 2006 meeting in Milwaukee, Wisconsin. It's even lower than the group's 2004 conference in Pittsburgh, Pennsylvania.
Election participation saw a significant hit as well, according to documents obtained by The Reload at the meeting. A report published by the group shows that of the two and a half million ballots mailed out to voting members, members returned only 83,409. That's the fewest ballots returned in any NRA election since 79,227 were collected in 2006, a review of previous reports conducted by The Reload found. Though, the group sent out a million fewer ballots in 2006 than in 2022.
Click here to read the full piece.
---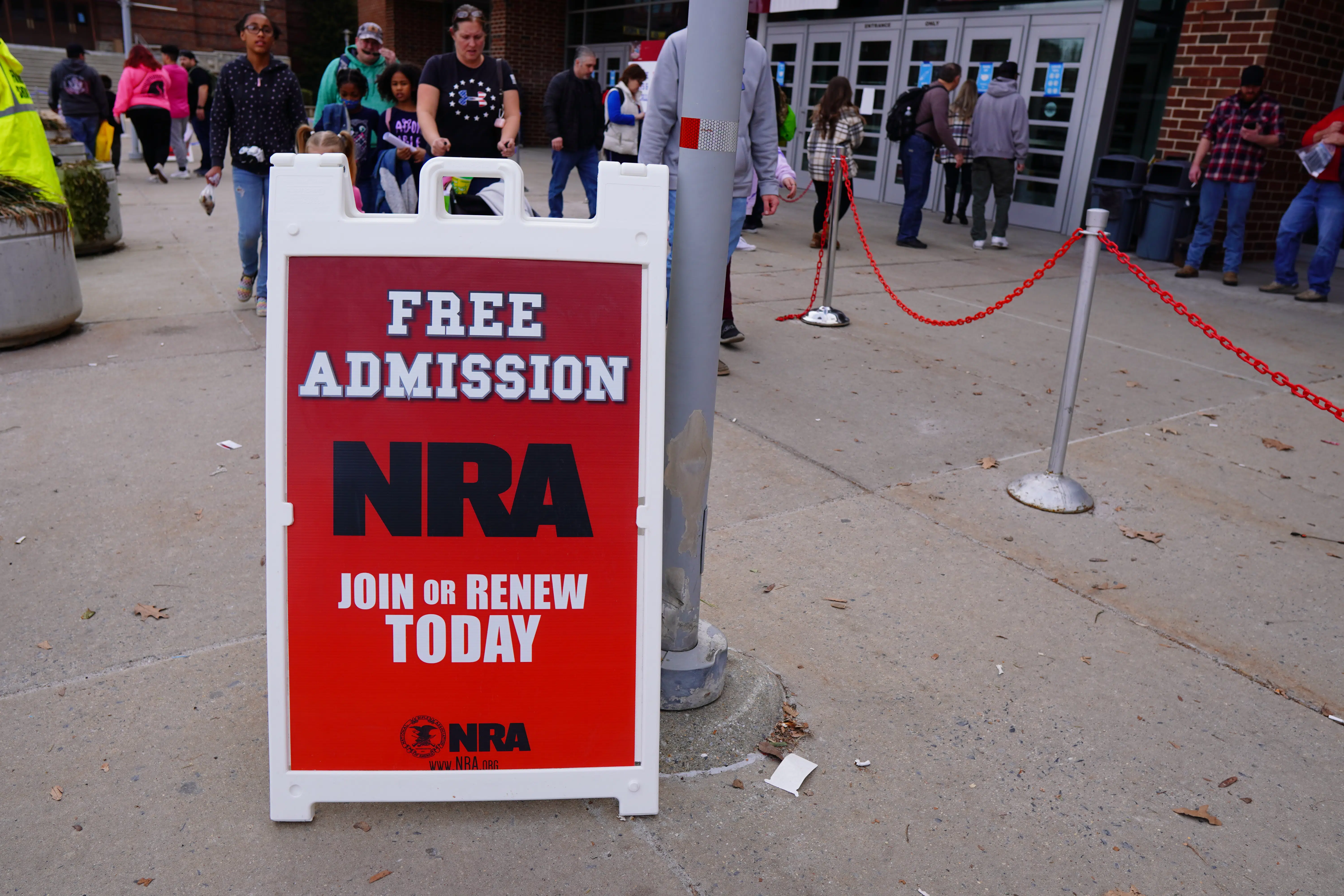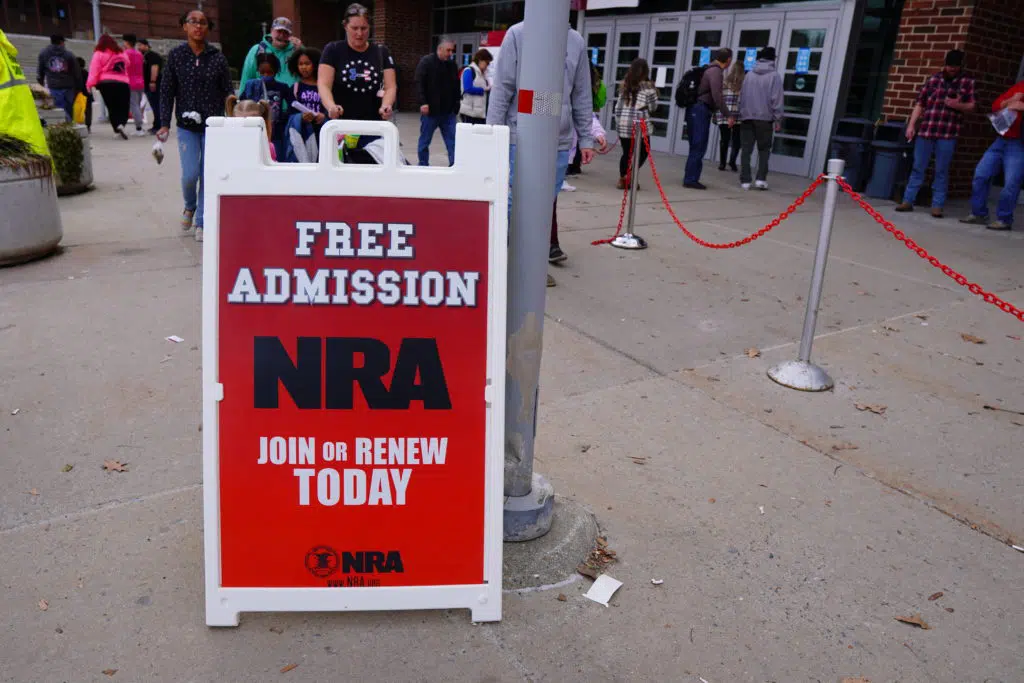 Analysis: The NRA is Weaker Than Ever Just as the Push for Gun Control Heats Up [Member Exclusive]
By Stephen Gutowski
The NRA is in trouble and the timing couldn't be worse for gun-rights advocates.
The gun group's finances are in shambles. It has lost $130 million in revenue since 2018. It has cut spending by $177 million in the same time period.
Membership has been in decline since 2018. Dues have dropped nearly $73 million in that time. Attendance at the group's annual meeting in Houston, Texas over the weekend was the lowest it's been since 2006. Turnout for the NRA board elections in 2022 was down 15 percent from last year and saw fewer ballots returned than any time since 2006.
Only 544 members voted in the 76th board member election at the meeting itself.
That has all happened amidst legal and internal turmoil stemming from corruption allegations levied against Executive Vice President Wayne LaPierre and other members of NRA leadership. The group has been fighting both itself and the New York Attorney General Letitia James for the better part of three years. Even after a failed bankruptcy ploy, the organization continues to have a legal cloud looming over them.
That puts the group in a weakened state.
If you're already a member, click here to read. If not, consider joining today for exclusive access!
---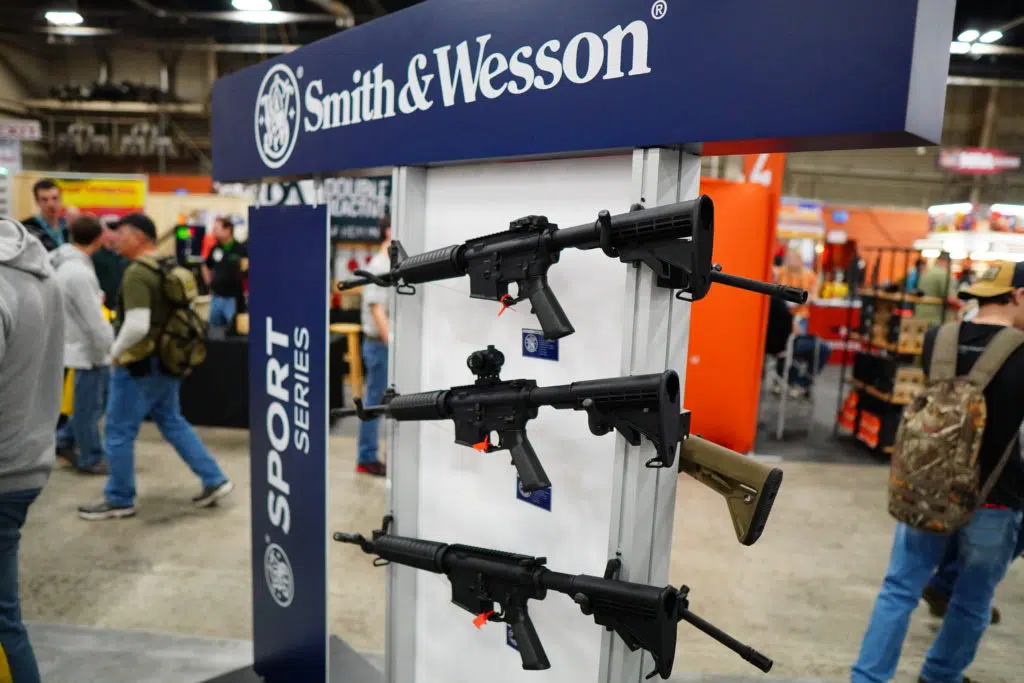 Pelosi: House Will Move on 'Assault Weapons' Ban
By Erik Eva
Speaker of the House Nancy Pelosi (D. Calif.) said Wednesday that Democrats would work on banning "assault weapons" as part of a flurry of activity on guns next week.
Speaking at a gun-control rally in San Francisco, Pelosi touted a package of eight bills Democrats are calling the "Protecting Our Kids Act" in response to recent high-profile shootings. Beyond reinstating the assault weapons ban, Pelosi said Democrats would seek to raise the age to buy "weapons of war" to 21 and outlaw "high-capacity magazines." She cited the recent shooting in Uvalde, Texas, where the gunman legally obtained an AR-15 at the age of 18 as motivation for the ban.
"Why does it have to be this way?" Pelosi said, according to her office's transcript. "Why do they need so many magazines and assault weapon bans [sic] and everything to go hunting? What's that all about?"
---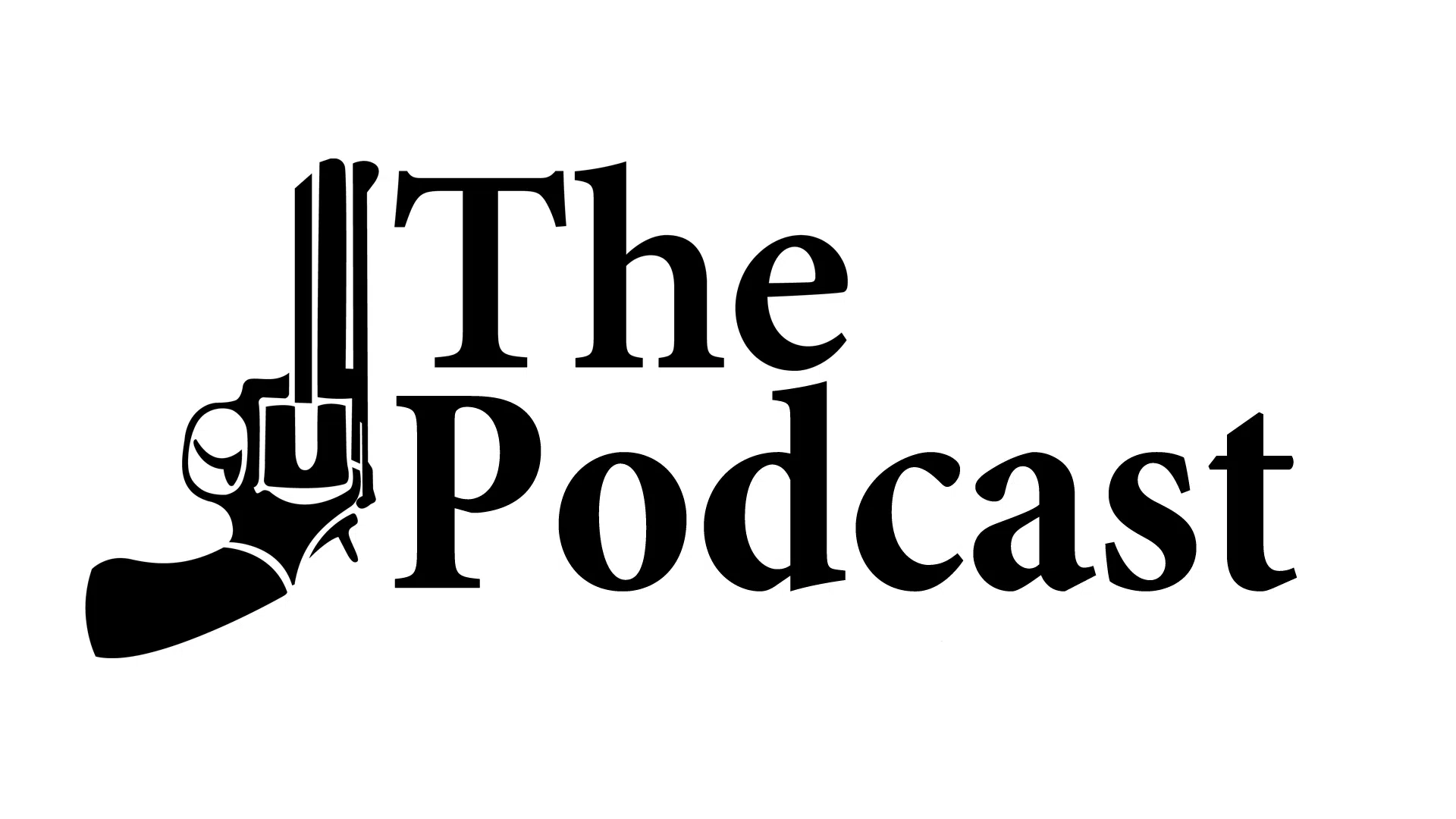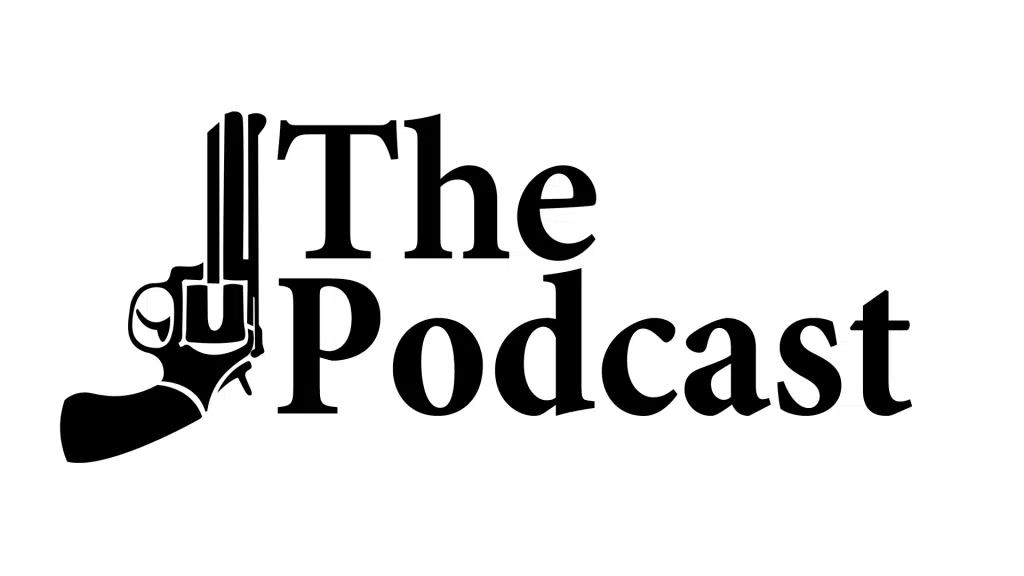 Podcast: Q&A on the NRA and Fallout From the Uvalde Shooting
By Stephen Gutowski
With so much going on this week it felt like the appropriate time to do another Q&A episode.
Contributing Writer Jake Fogelman joined me to answer some of the most pressing questions from Reload members. With the NRA Annual Meeting taking place in Houston, Texas just a few days after a horrific school shooting in Uvalde, Texas, there is a lot to discuss.
Members wanted to know how gun owners can best respond to attacks like this. What are some policy solutions? What's the best way to avoid bad-faith fights without completely ceding the conversation to the loudest voices? Could the Uvalde or Buffalo attacks have been prevented under our current laws?
You can read more about the show and listen to it by clicking here or you can find it on your favorite podcasting app. You can also find the full episode on our YouTube channel.
---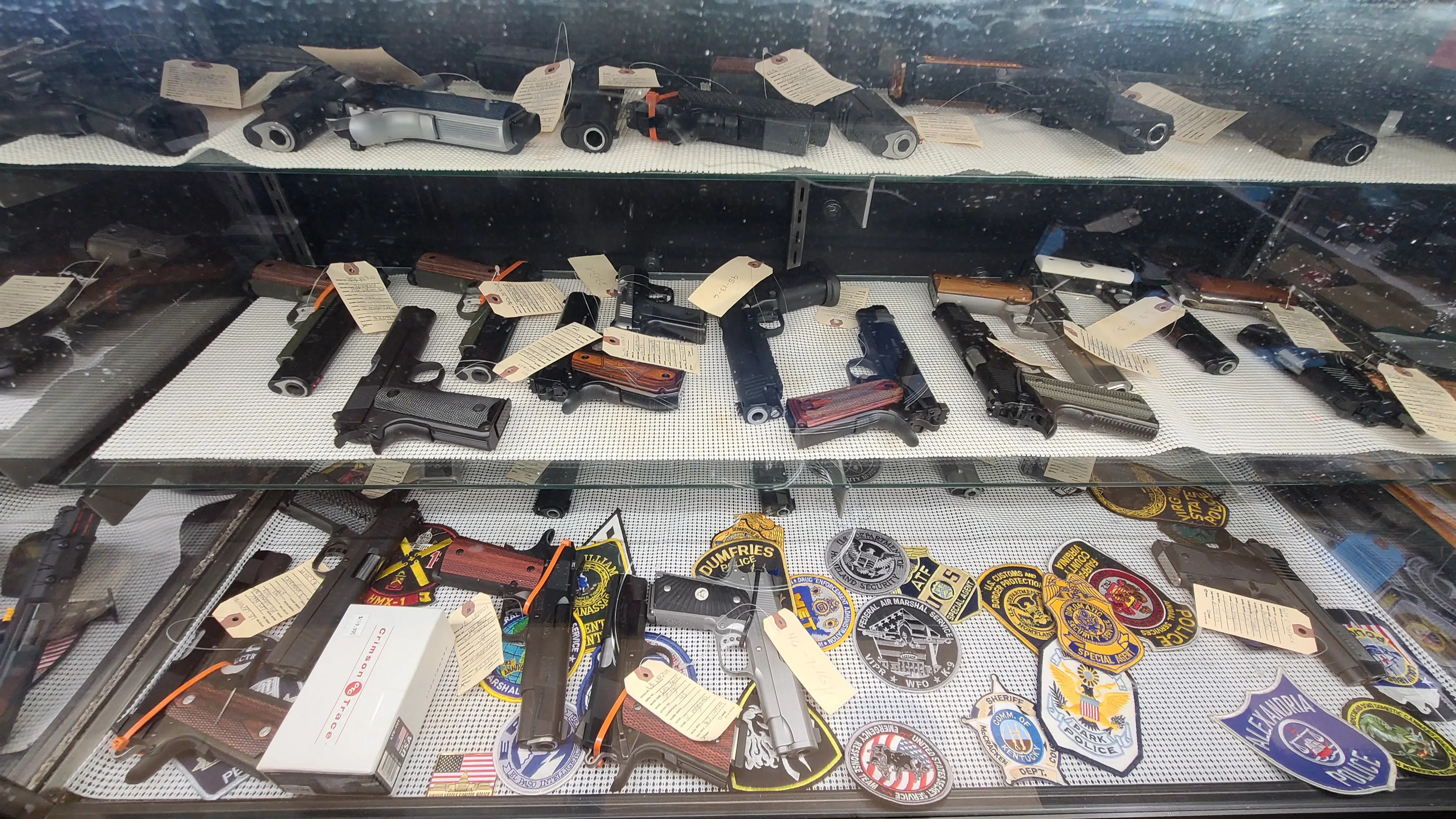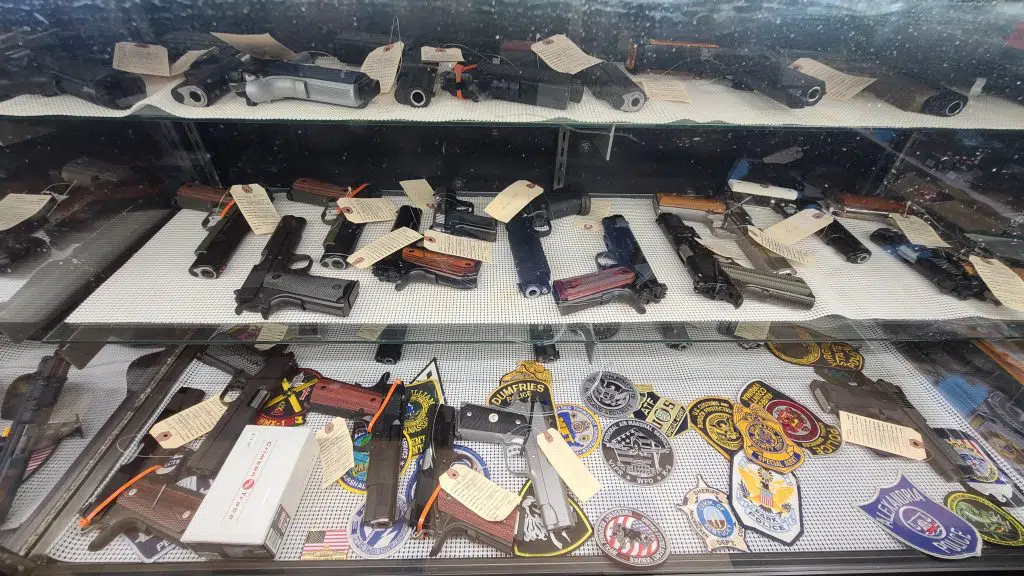 Canada Moves to Ban All Handguns
By Erik Eva
Canadian Prime Minister Justin Trudeau proposed a ban on the sale or transfer of handguns throughout the country on Monday.
The proposal would be the largest piece of gun-control legislation in the country in decades. While not making currently owned handguns illegal, the bill would cap the amount of legal firearms owned by Canadians.
"It will no longer be possible to buy, sell, transfer, or import handguns anywhere in Canada," Trudeau said in a press conference.
---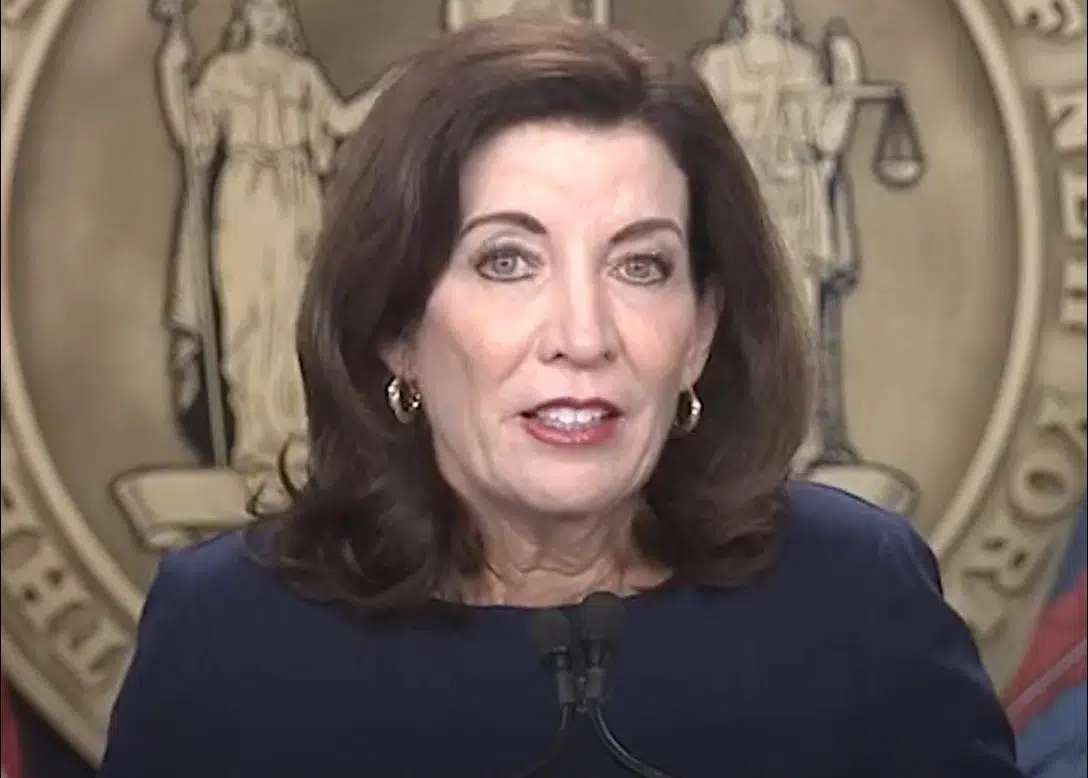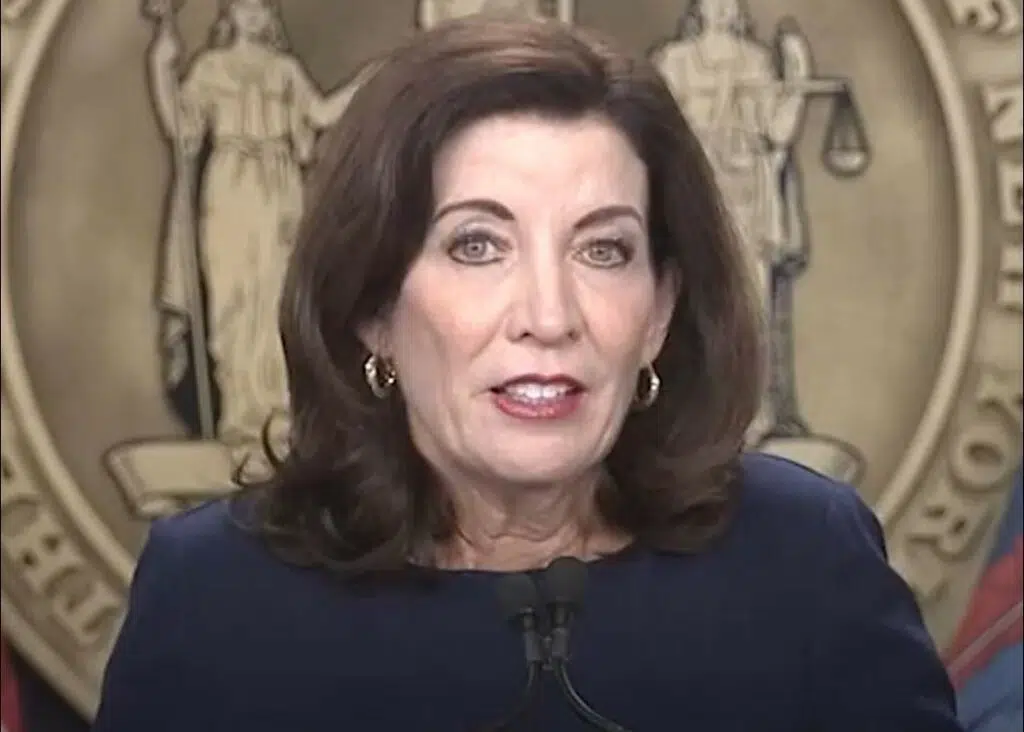 New York Governor Pushes Ammo Magazine Confiscation, Slew of Other Gun Restrictions in Response to Shootings
By Jake Fogleman
A state with some of the strictest gun laws in the nation appears poised to go even further in the wake of two recent mass shootings.
New York Governor Kathy Hochul (D.), along with the leadership of the state House and Senate, announced a sweeping list of new gun control proposals newly introduced in the state legislature on Tuesday. The ten bills seek to do everything from confiscating certain ammunition magazines and banning civilian body armor to requiring a theoretical tracking technology in all new pistols and expanding the use of Extreme Risk Protection Orders (ERPOs).
"New York already has some of the toughest gun laws in the country but clearly we need to make them even stronger," Governor Hochul said in a statement. "New Yorkers deserve to feel safe in schools, in grocery stores, in movie theaters, in shopping malls, and on our streets — and we must do everything in our power to protect them."
Click here to continue reading.
---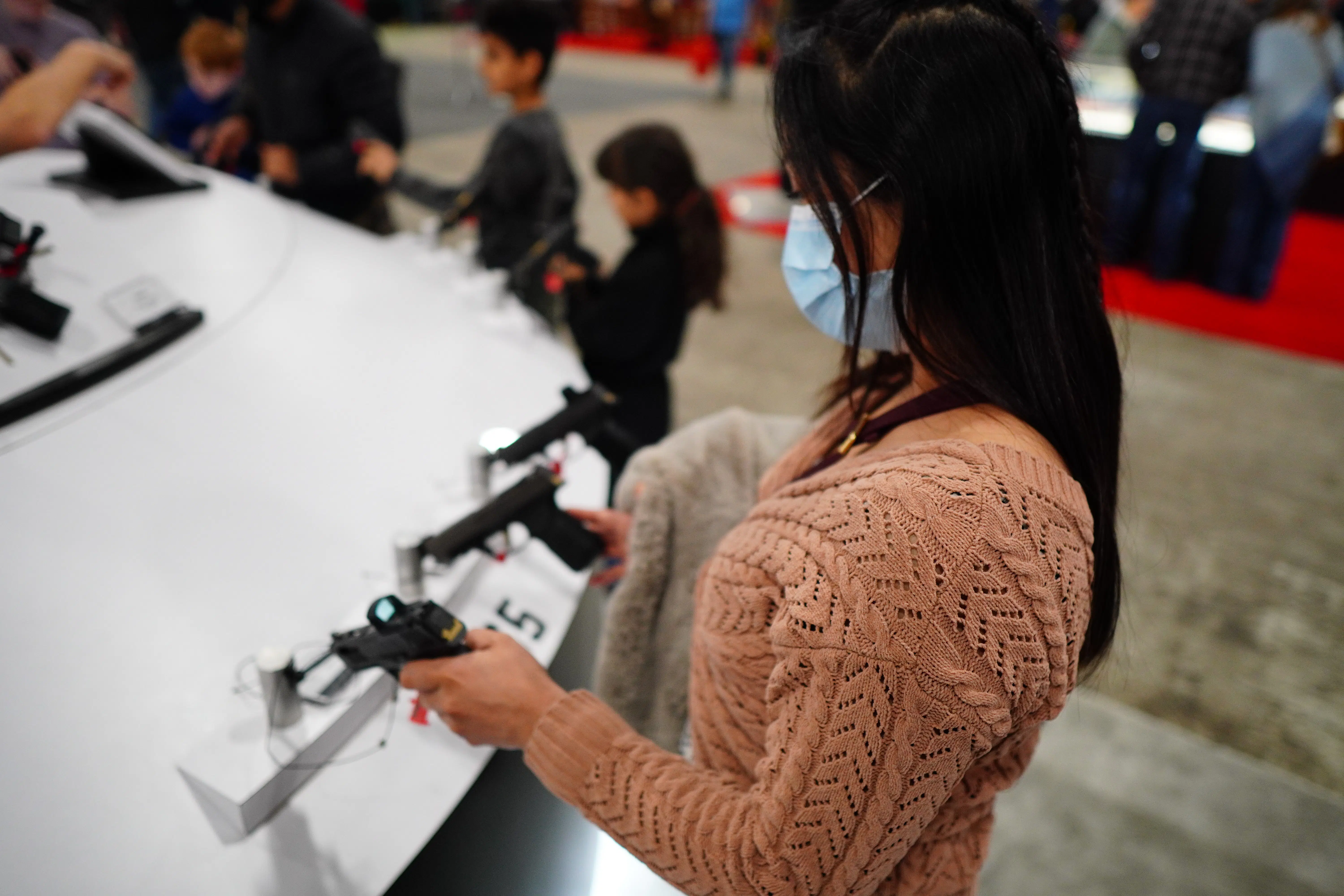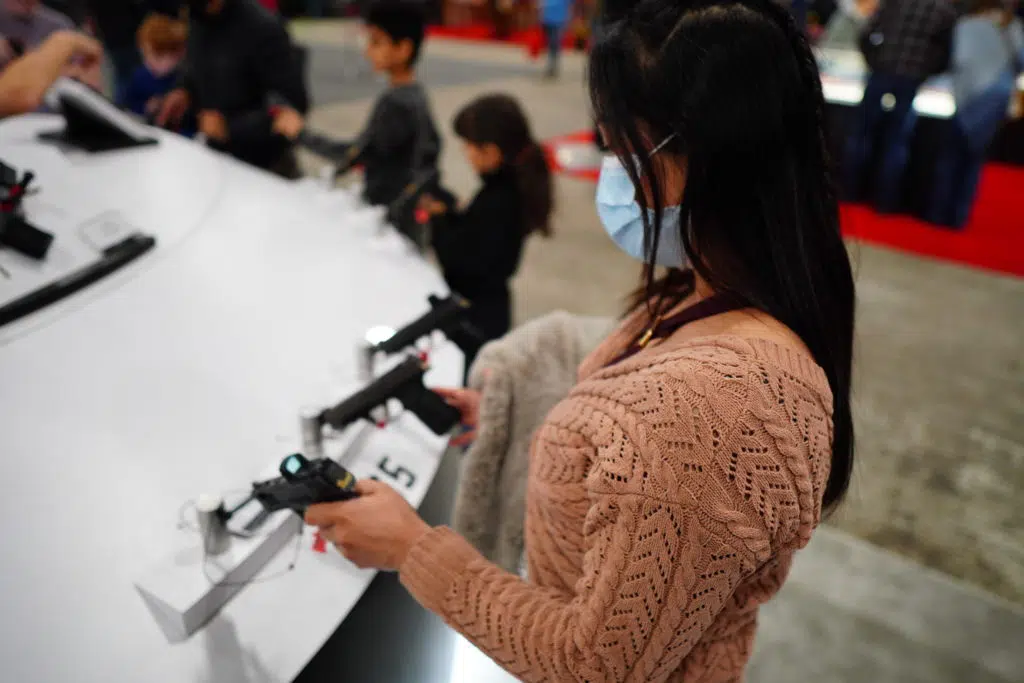 Armed Woman Fights Off Man Who Opened Fire on West Virginia Graduation Party
By Erik Eva
An armed woman stopped an attack on a party in Charleston, West Virginia on Wednesday by shooting a man who began firing into the crowd.
At a news conference on Thursday, Charleston Police Lieutenant Tony Hazlett said that woman who stopped the shooting did not have any law enforcement background. He said the woman's quick actions may have saved many lives.
"This lady was carrying a lawful firearm," Hazelett told WARL News. "A law-abiding citizen who stopped the threat of probably 20 or 30 people getting killed. She engaged the threat and stopped it. She didn't run from the threat, she engaged it. Preventing a mass casualty event here in Charleston."
Click here to read the full story.
---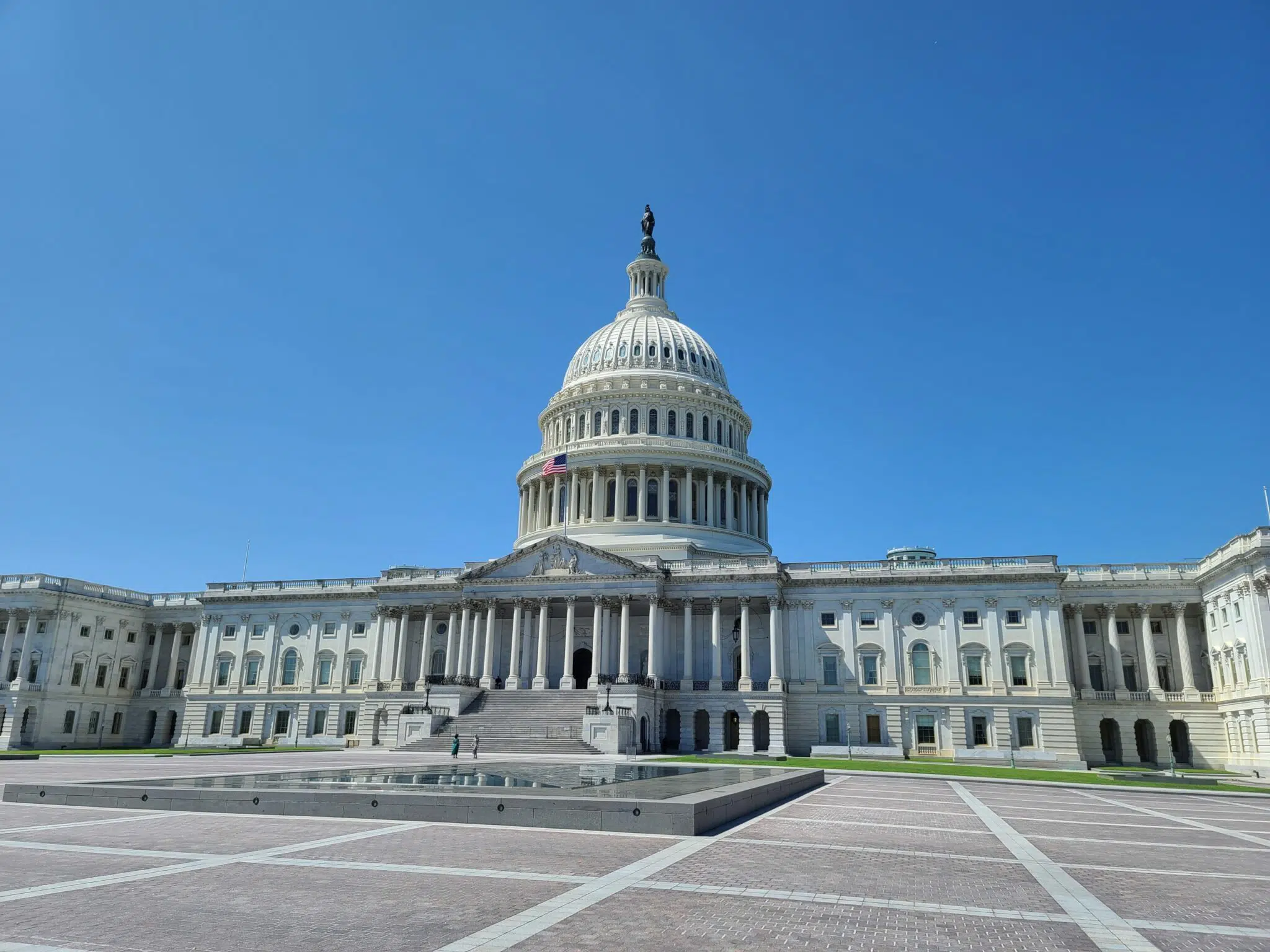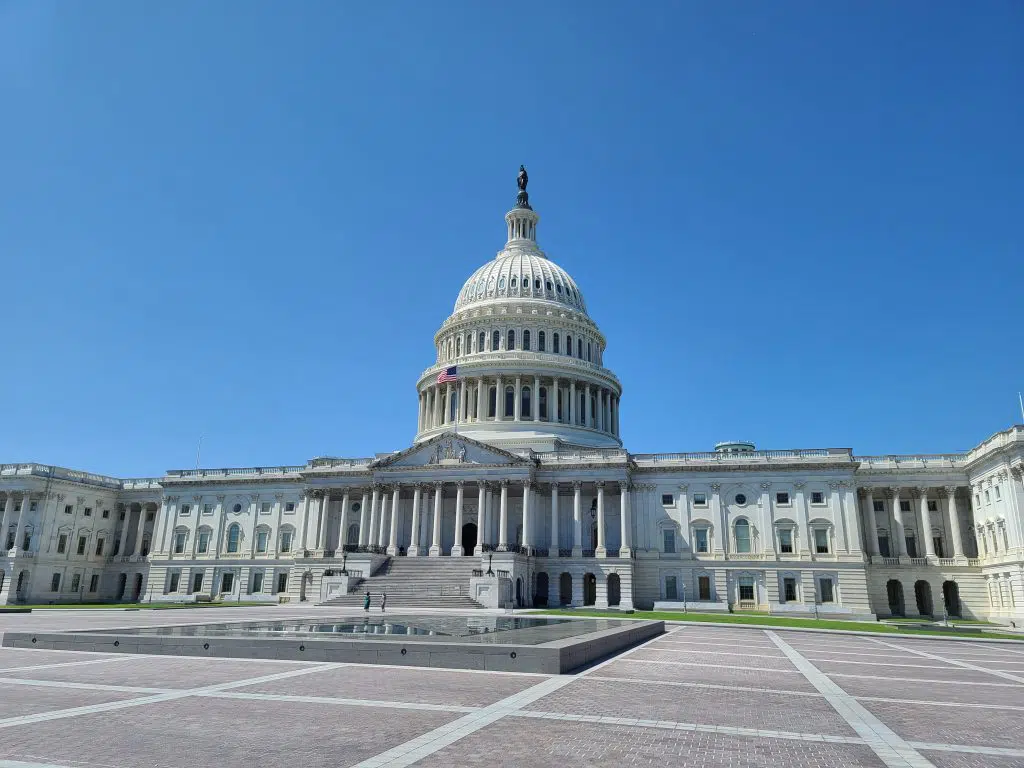 Analysis: The Proposals on the Table Following the Texas Shooting [Member Exclusive]
By Jake Fogleman
"Red flag" laws, expanded background checks, and "hardening" schools.
Amidst the public outcry following the attack on Robb Elementary School in Uvalde, Texas, a consensus seems to have formed around exploring proposals along these lines with new legislation.
A bipartisan group of senators—Chris Murphy (D., Conn.), Joe Manchin (D., W.Va.), Kyrsten Sinema (D., Ariz.), Martin Heinrich (D., N.M.), Richard Blumenthal (D., Conn.), Susan Collins (R., Maine), Pat Toomey (R., Pa.), Lindsey Graham (R., S.C.), and Bill Cassidy (R., La.)—met on Thursday to collaborate on versions of these proposals that might survive the evenly divided Senate.
Here's a look at how these proposals appear to be shaping out.
If you're a Reload member, click here to read full analysis. If you're not yet a member, please consider joining today to get access to this and hundreds of other exclusive posts!
---
Outside The Reload
Senate Negotiators Remain Optimistic on Gun Talks | Wall Street Journal | By Eliza Collins and Natalie Andrews
Pro-gun group improving access to mental health | Bearing Arms | By Cam Edwards
Private Gun Carriers' Self-Defense Against Public Shooters | Volokh Conspiracy | By Eugene Volokh
Brooklyn Subway Shooting Victim Sues Gun Maker Glock | New York Times | By Troy Closson
D.C. gun seizures are soaring — but charges aren't sticking | Washington Post | By Peter Hermann
Senate committee okays training requirements for armed staff in Ohio schools | Statehouse News Bureau | By Karen Kasler
---
That's it for this week in guns.
If you want to hear expert analysis of these stories and more, make sure you grab a Reload membership to get our exclusive analysis newsletter every Sunday!
I'll see you all next week.
Thanks,
Stephen Gutowski
Founder
The Reload