This week, the Supreme Court is at the top of the gun news heap. But this time it's for something it didn't do.
The Court denied an emergency request for an injunction against an Illinois city's AR-15 sales ban. That dashed the hopes for a quick resolution to the broader question of whether such bans are constitutional under the new Bruen standard handed down last year. But I explain in a member-exclusive piece why the fight is far from over.
Elsewhere in the federal courts, a district judge issued a preliminary injunction against much of New Jersey's Bruen-response law. She found the state's expansive list of new "gun-free" zones aren't constitutional. But she also determined most of its new permitting requirements are acceptable.
We also saw new gun-control laws enacted in a pair of states where Democrats beat weak Republican candidates to take total control of the state government. Minnesota passed universal background checks and a "red flag" law. Maryland passed a Bruen-response bill that mirrors the one just blocked in New Jersey and now the Old Line state faces lawsuits from a host of major gun-rights groups hoping for a repeat of their success against the Garden State.
Plus, Cam Edwards from Bearing Arms joins the podcast for a close look at the Tennessee "red flag" proposal. We also discuss Trump's bump stock ban defense and my analysis that it is more important for legal and political reasons than the former president would like to admit.
---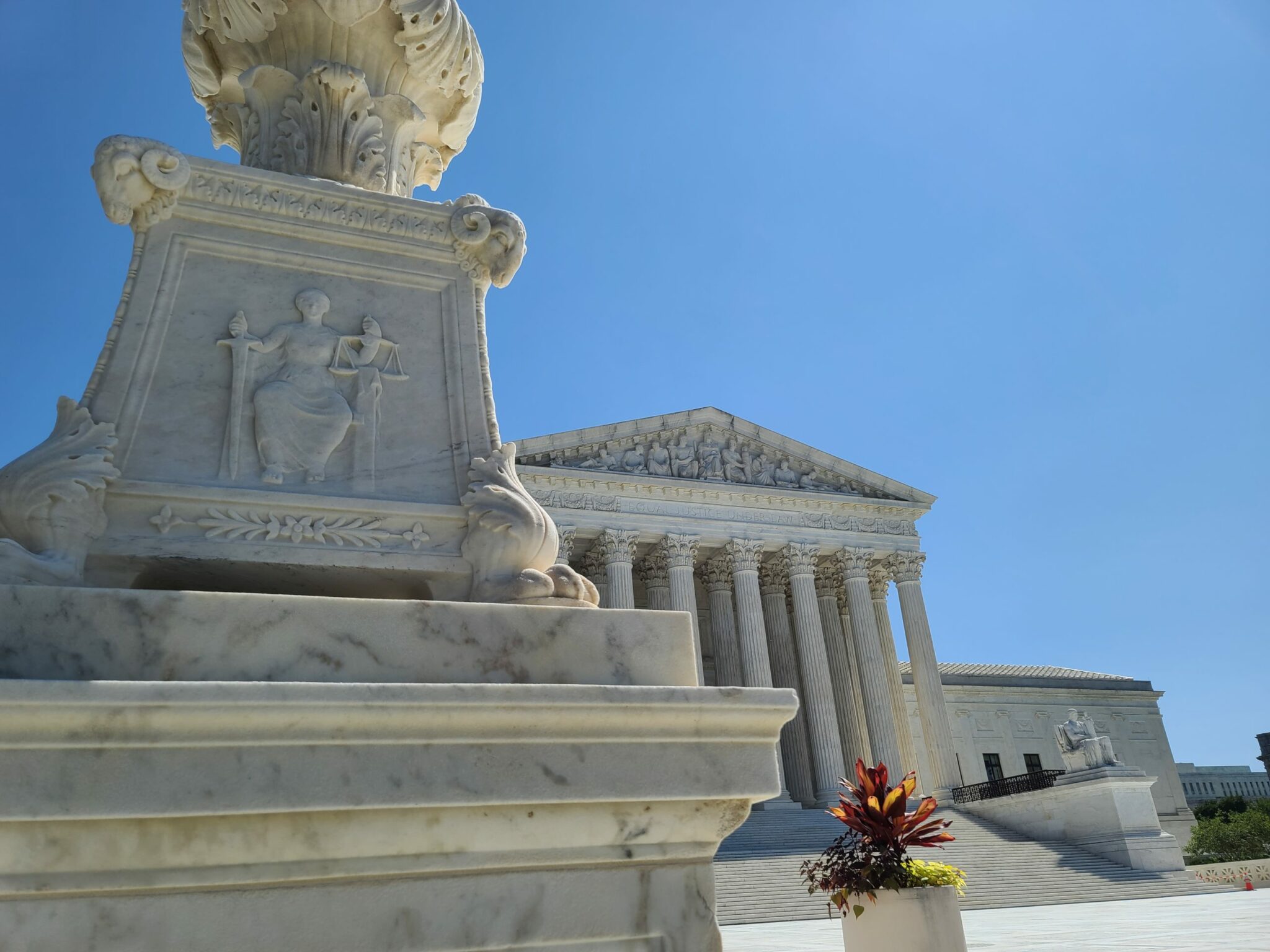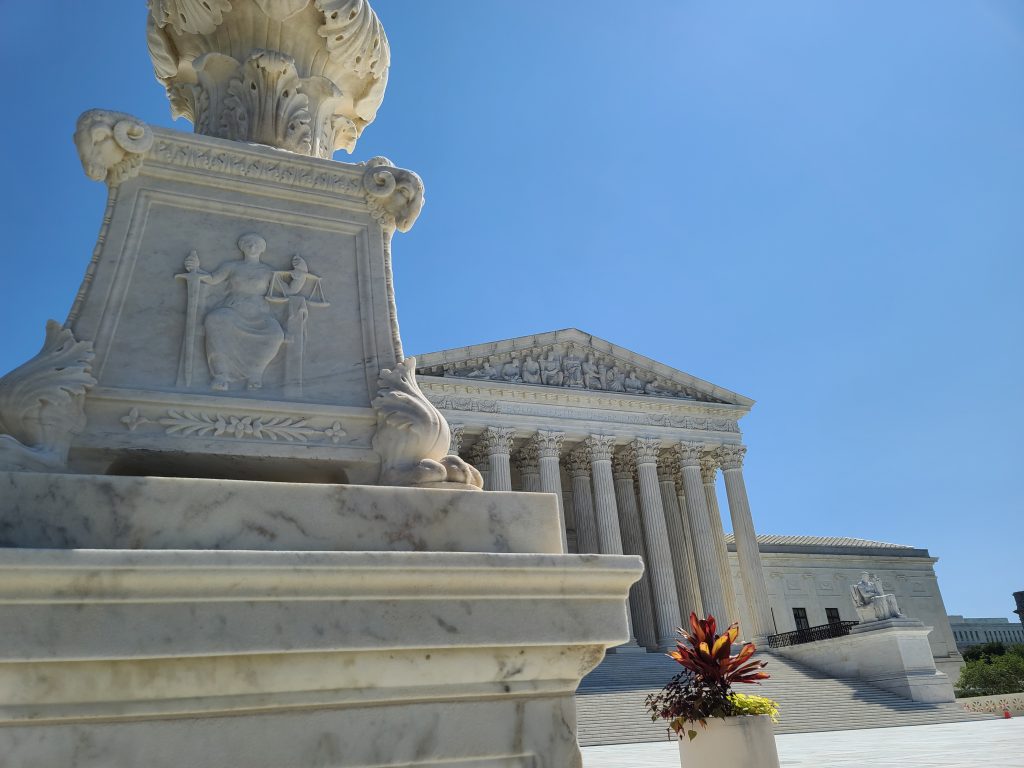 Supreme Court Decides Against Early Intervention in Illinois AR-15 Ban Case
By Stephen Gutowski
The Supreme Court declined to issue an emergency injunction request against an Illinois city's "assault weapons" ban on Wednesday.
The request was made by the National Association for Gun Rights (NAGR), which has challenged a ban on AR-15s and similar firearms enacted by Naperville, Illinois. Justice Amy Coney Barrett, who oversees the circuit the case is filed in, requested a brief from the city in defense of its law after the gun-rights group asked the Court to intervene because a lower court upheld the ban.
"The application for a writ of injunction pending appeal presented to Justice Barrett and by her referred to the Court is denied," the order in NAGR v. Naperville reads.
Click here to continue reading.
---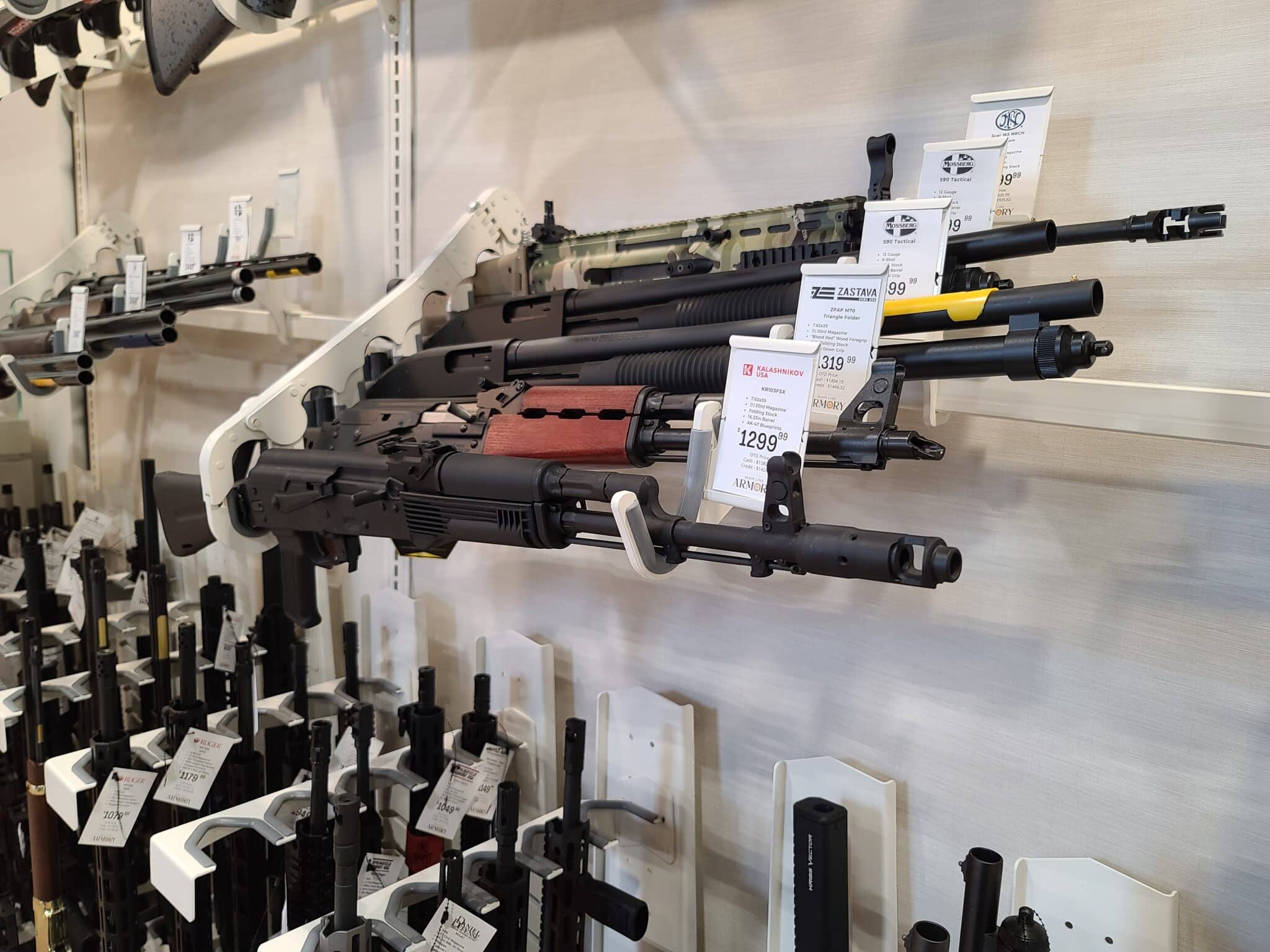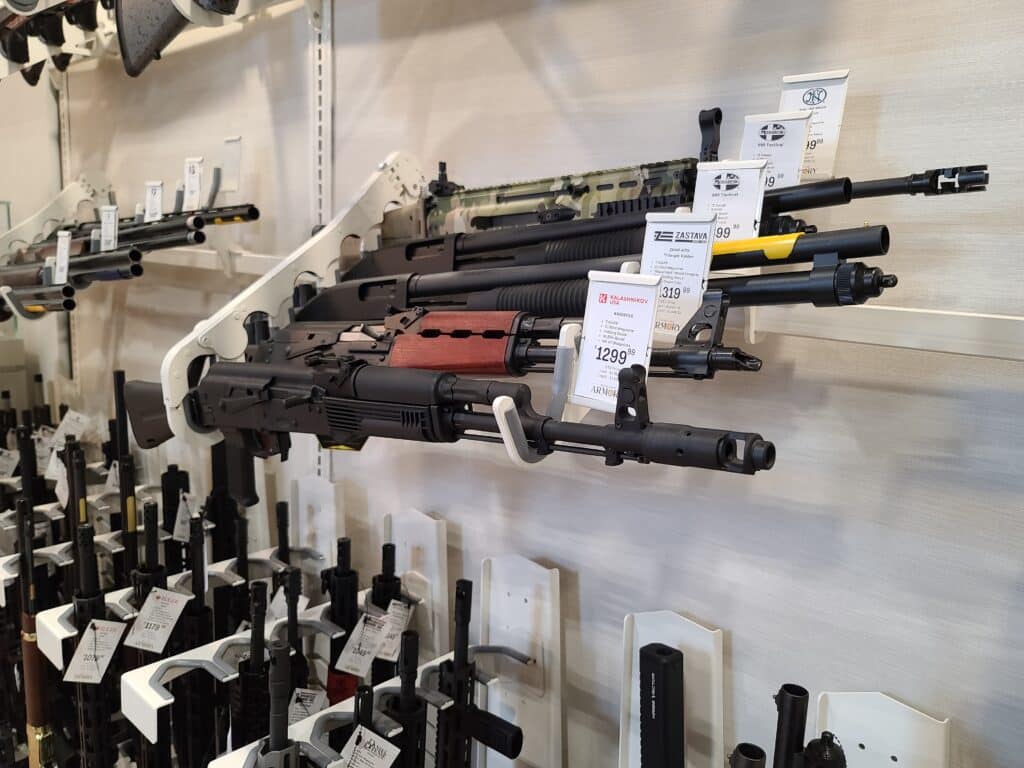 Analysis: Despite Supreme Court Inaction, Illinois 'Assault Weapons" Ban Fight Far From Over [Member Exclusive]
By Stephen Gutowski
The Supreme Court's decision not to intervene in the case against an Illinois city's AR-15 ban has caused consternation and celebration on either side of the debate. But the cheers and jeers are premature.
On Wednesday, the Cout unceremoniously denied an emergency request to block Naperville, Illinois's so-called assault weapons ban. It didn't offer any explanation for the decision, and none of the justices attached any of their thoughts either. That is undoubtedly a loss for the National Association for Gun Rights (NAGR), who brought the case, and gun-rights advocates hoping for a quick resolution.
But it isn't a major one. It's akin to missing a buzzer-beater from beyond half-court… at the end of the first quarter. The game is far from over.
If you're a Reload Member, click here to read the rest. If not, buy a membership today for exclusive access!
---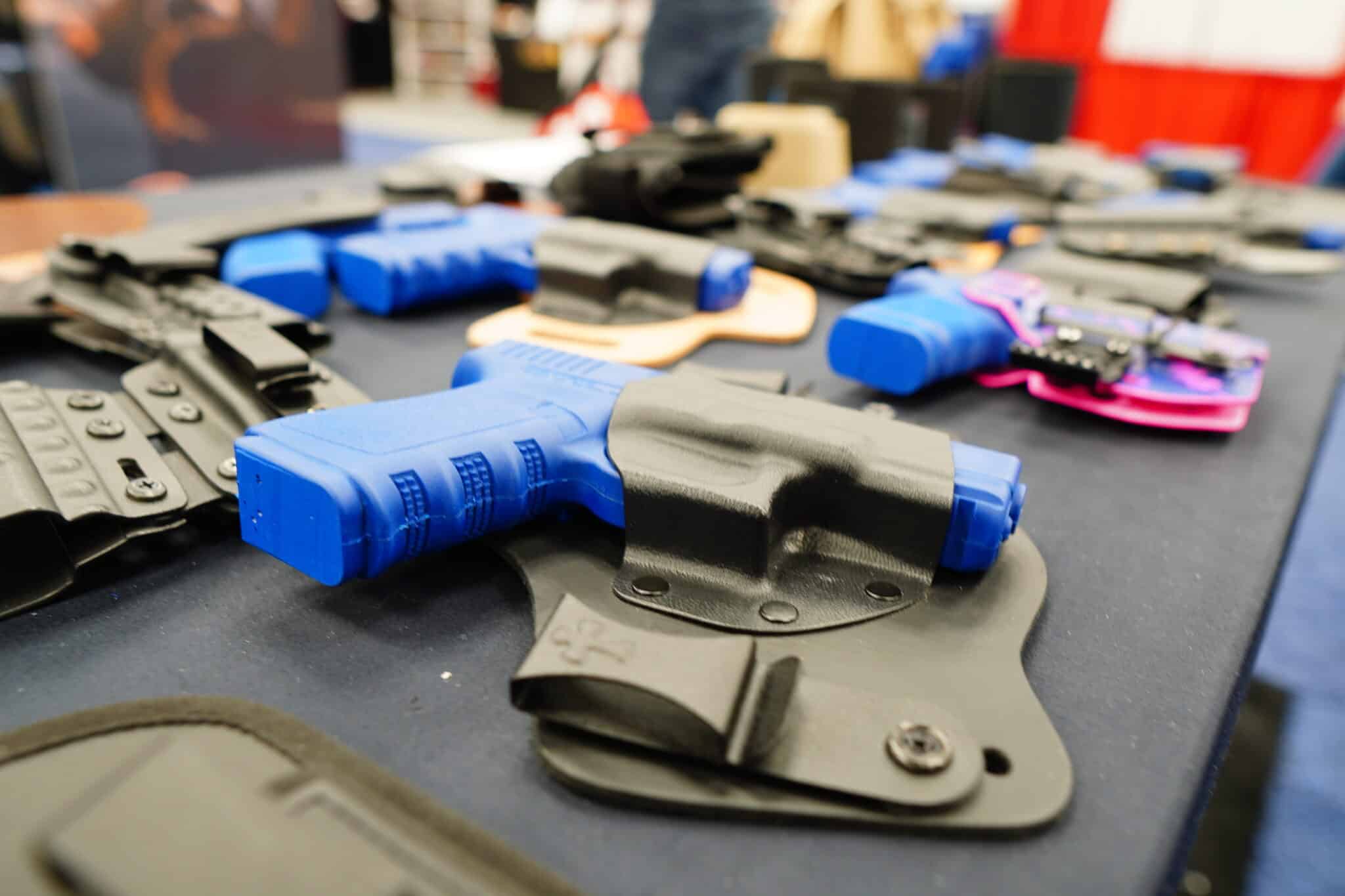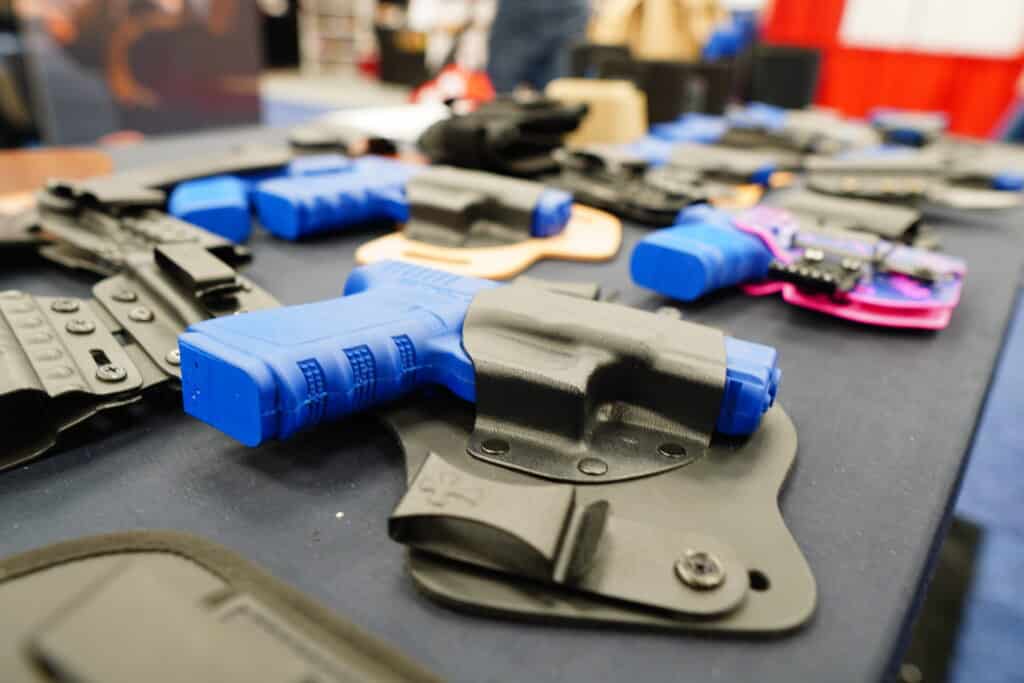 Federal Judge Blocks Most New Jersey 'Gun-Free Zones,' Upholds Permitting Requirements
By Stephen Gutowski
Many of the carry restrictions New Jersey passed in response to last year's landmark gun-rights ruling by the Supreme Court are unconstitutional.
That's the decision released by U.S. District Judge Renée Marie Bumb on Tuesday. She found most of the state's new "sensitive place" gun-carry restrictions, its automatic private property gun restrictions, and its gun insurance mandate can not be enforced. She ruled they were not backed up with the kind of historical tradition required under the test laid out by the Supreme Court in 2022's New York State Rifle and Pistol Association v. Bruen.
"The Constitution leaves the States' some measures' to combat handgun violence. But what the Second Amendment prohibits the States from doing, and what the State of New Jersey has done here with much of Chapter 131, is to 'prevent[] law-abiding citizens with ordinary self-defense needs from exercising their right to keep and bear arms,'" Judge Bumb wrote in Koons v. Platkin. "That is plainly unconstitutional."
---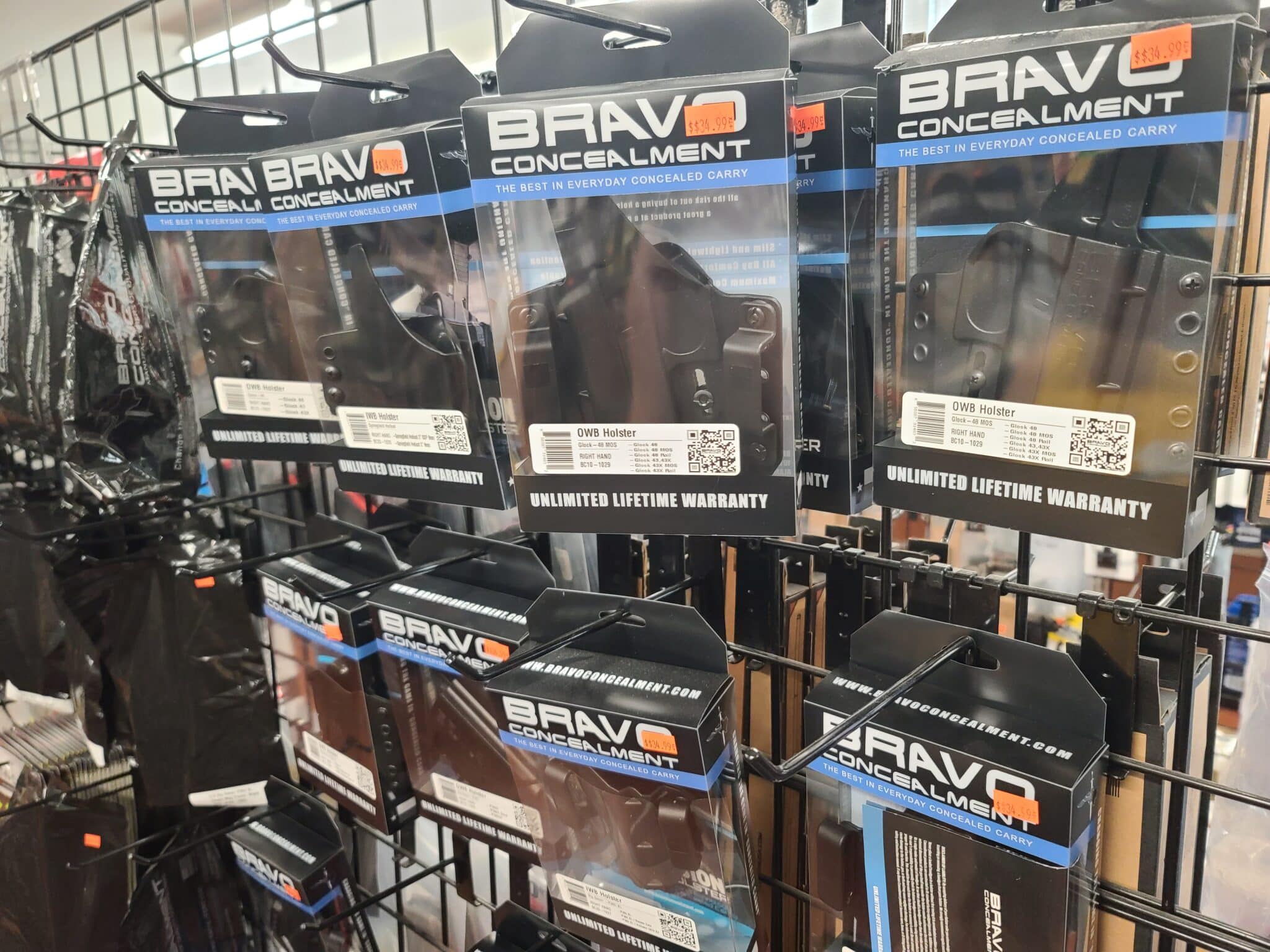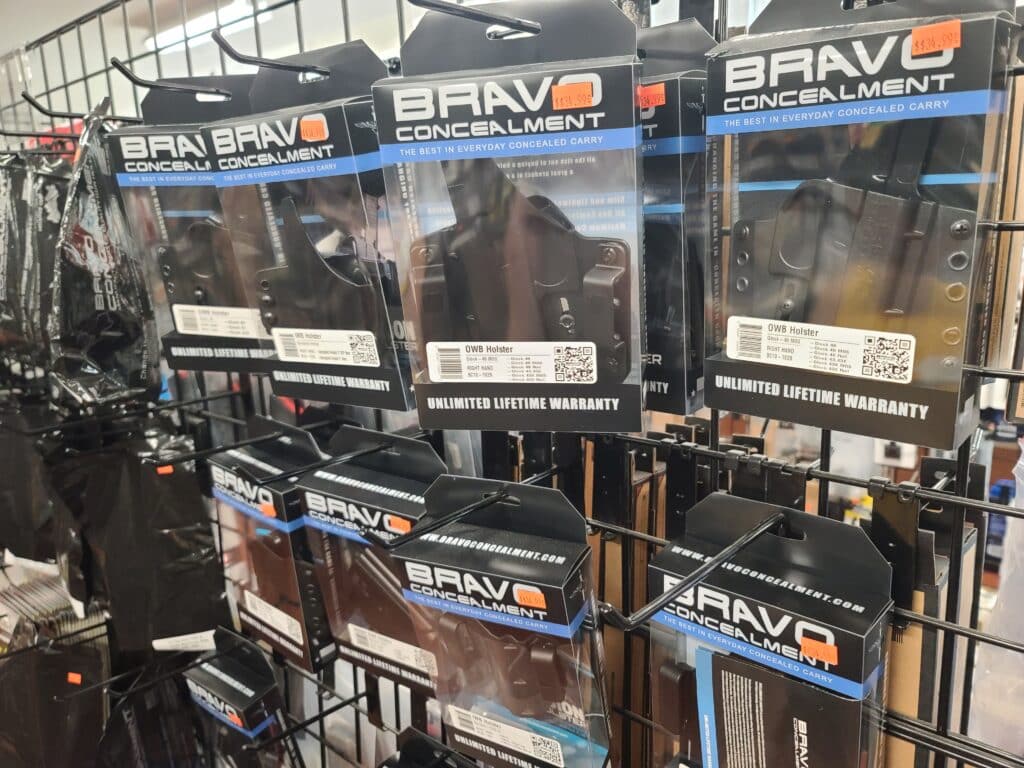 Lawsuits Roll in as Maryland Passes Sweeping Gun-Carry Restrictions
By Stephen Gutowski
Major gun-rights groups are jumping into court to challenge Maryland's latest gun-control law.
The National Rifle Association (NRA) and Maryland State Rifle and Pistol Association filed Kipke v. Moore against the state's new law increasing concealed carry permitting fees and vastly expanding "gun-free zones" on Tuesday. The Second Amendment Foundation, Firearms Policy Coalition, and Maryland Shall Issue filed Novotny v. Moore the same day. Maryland lawmakers, who passed the new restrictions as a response to the Supreme Court striking down their previous restrictive permitting law in New York State Rifle and Pistol Association v. Bruen, argued the law will make the state safer.
Governor Wes Moore (D.) said the bill "strengthened common sense gun laws" during his signing ceremony. Lieutenant Governor Aruna Miller (D.) argued the new restrictions "will keep Marylanders, particularly children, safe from gun violence."
---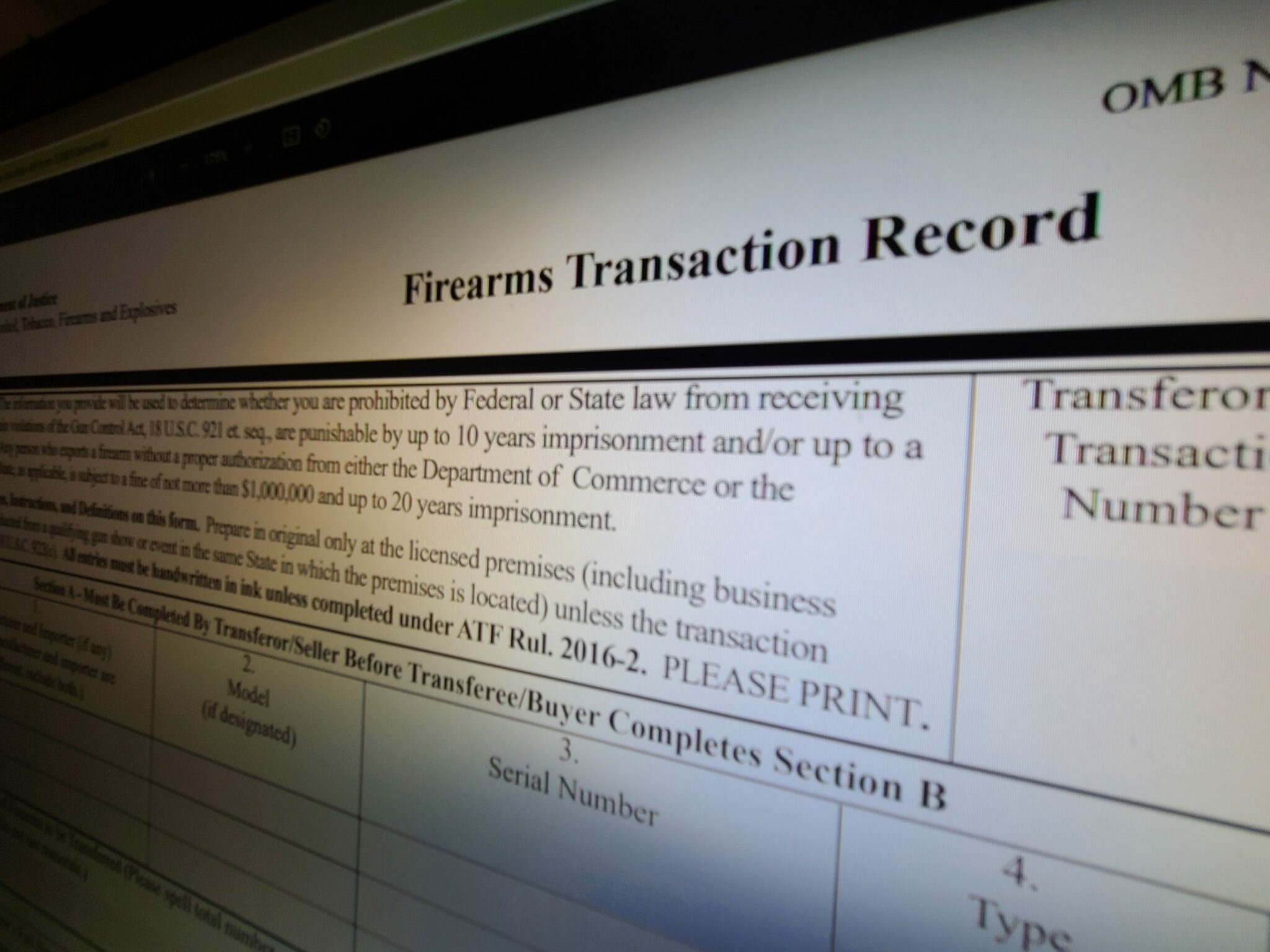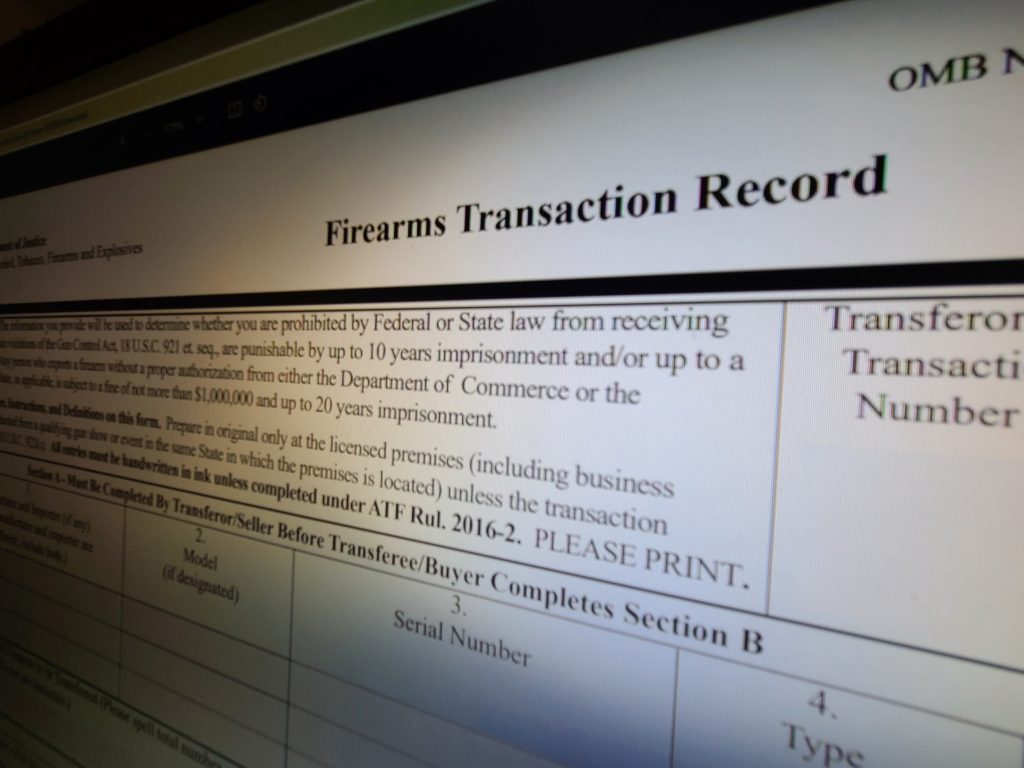 Minnesota Passes 'Red Flag' Law, Universal Background Checks
By Jake Fogleman
Gun-control advocates will soon notch another legislative victory in the upper Midwest.
The Minnesota House of Representatives voted to approve Senate File 2909 early Tuesday morning. The wide-ranging public safety bill contains provisions for a "red flag" law to temporarily confiscate guns from people deemed a threat to themselves or others and expanded background check requirements for most private gun sales. The bill now heads to Governor Tim Walz's (D.) desk. He has already pledged to sign it into law.
"As a veteran, gun-owner, hunter, and dad, I know that basic gun safety isn't a threat to the Second Amendment," Walz tweeted today. "It's about our first responsibility to our kids: Keeping them safe. When the bill reaches my desk, I'm going to sign a red flag law and background checks into law."
Click here to read the full piece.
---
Podcast: Examining Tennessee's 'Red Flag' Proposal & Trump's Bump Stock Defense with Bearing Arms' Cam Edwards
By Stephen Gutowski
We're bringing back a fan-favorite guest this week: Cam Edwards of Bearing Arms.
He joins the show to discuss Tennessee's new "red flag" proposal. We talked about the major differences between Governor Bill Lee's (R.) proposal and other laws already on the books. The Tennessee proposal is one of the first to try and address many of the due process concerns raised by the other laws.
Plus, Contributing Writer Jake Fogleman and I discuss federal court rulings upholding the gun ban for those involuntarily committed and striking down the sales ban for adults under 21.
You can listen to the show on your favorite podcasting app or by clicking here. Video of the episode is also available on our YouTube channel. As always, Reload Members get access on Sunday. Everyone else can listen when the show goes public on Monday.
---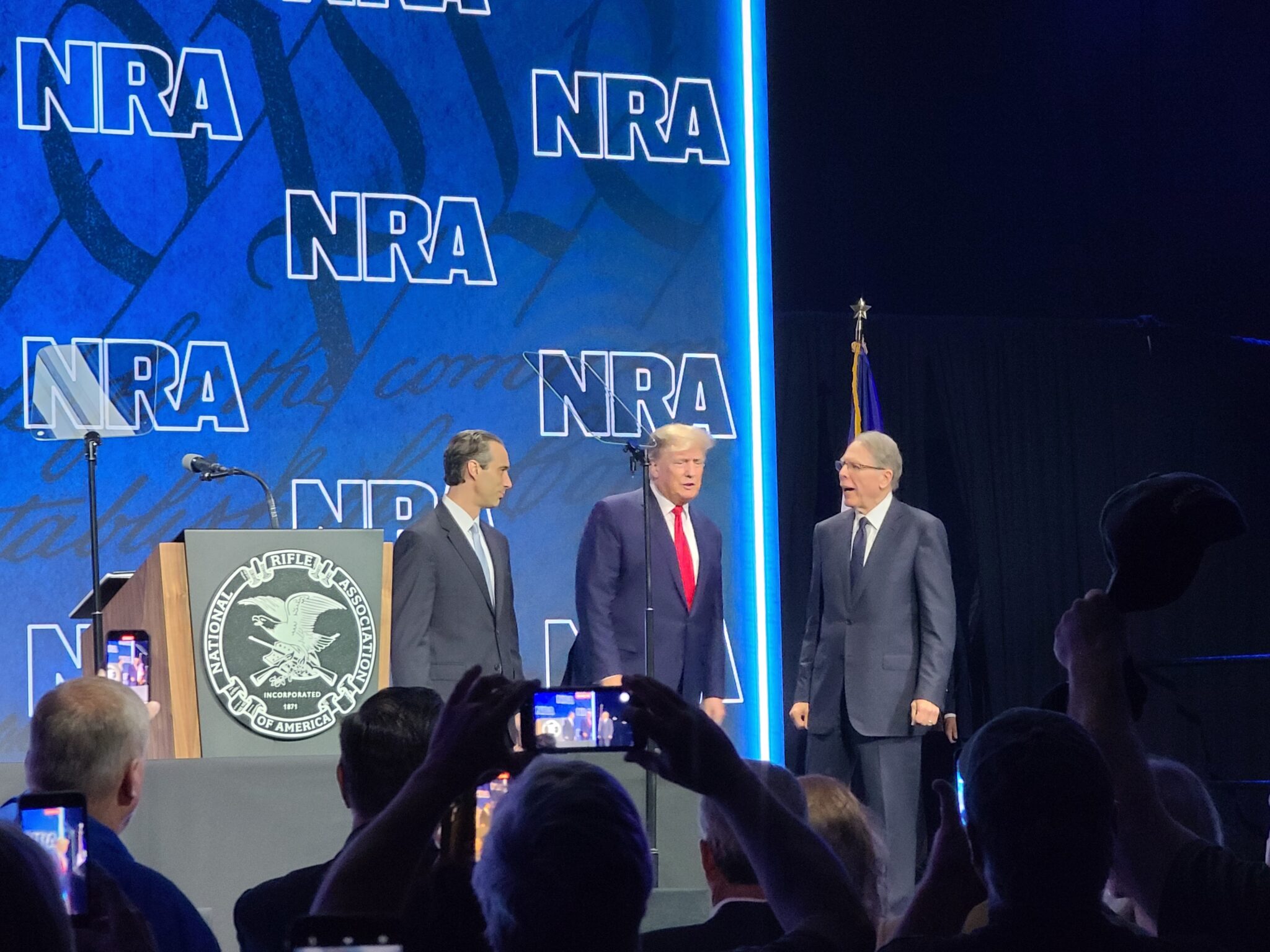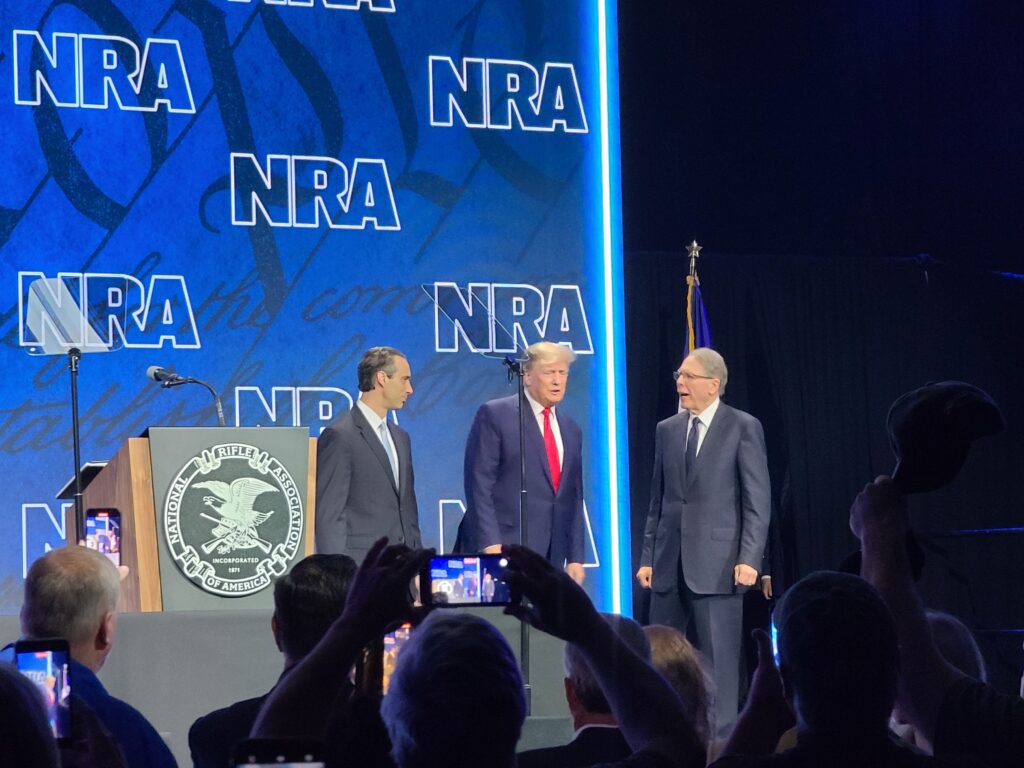 Analysis: Despite Trump Claim, Bump Stock Ban is Important [Member Exclusive]
By Stephen Gutowski
Former President Donald Trump (R.) hand waved his decision to unilaterally ban bump stocks in the wake of the Las Vegas shooting as "very unimportant." But the ban was enormously consequential both legally and politically.
On Wednesday, Trump was asked about his ban by a Republican primary voter at CNN's town hall.
"As you know, the bump stocks are actually a very unimportant thing," Trump replied. "NRA I went with them, and they said, 'it doesn't mean anything, or actually all they do is teach you how to shoot very inaccurately.' So, we did that."
It is true that the National Rifle Association (NRA) supported instituting the ban via executive order after balking at a legislative ban they argued went too far. Trump listened to NRA and issued an order to have the ATF craft a rule banning the devices as unregistered machineguns–possession of which could lead to upwards of ten years in prison under the National Firearms Act (NFA). However, he turned a deaf ear when the NRA complained the rule went too far by refusing to exempt those who'd legally bought the stocks before Trump ordered the rule.
If you're a Reload Member, click here to read more. If not, join today to read the whole piece!
---
Outside The Reload
Nevada governor vetoes 3 gun-control bills | AP News | By Gabe Stern
Louisiana legislative committee advances permitless carry bill | Louisiana Illuminator | By Piper Hutchinson
Tennessee Gov. Lee signs bill protecting gun industry from lawsuits | Chattanooga Times Free Press | By Andy Sher
After red-state shootings, gun-control advocates see glimmers of change | The Washington Post | By Karin Brulliard and Annie Gowen
Detroit City Council moves forward with plans to make downtown a "gun-free zone" | Bearing Arms | By Cam Edwards
---
That's it for this week in guns.
If you want to hear expert analysis of these stories and more, make sure you grab a Reload membership to get our exclusive analysis newsletter every Sunday!
I'll see you all next week.
Thanks,
Stephen Gutowski
Founder
The Reload