There was a lot of news this week, but two stories stood out above the rest.
The first is just how much attention the Supreme Court is paying to guns. It held oral arguments in its latest Second Amendment case on Tuesday. But, before that, it actually agreed to hear two more gun-related cases. They aren't Second Amendment cases, but, as I explain in a members' piece, they have big implications for gun owners.
The second story takes place an ocean away. In an exclusive interview with The Reload, a leading member of the Israeli parliament revealed there's been a huge rush by civilians to obtain guns since the October 7th terror attacks. He also explained some of the differences between American and Israeli gun culture, which I've outlined in a member-exclusive piece.
But the Supreme Court wasn't the only court that was busy this week. We had rulings from lower courts that decided the legality of the pistol-brace ban and Illinois' "assault weapons" ban.
Wake Forest Professor David Yamane also contributed a new book review this week. He examines a book by a pair of Wall Street Journal reporters that purports to tell the full story of the AR-15. Does it succeed in doing so?
Plus, mass shooting researcher Michael Rocque joins the podcast to discuss what went wrong in the leadup to the Maine attack.
---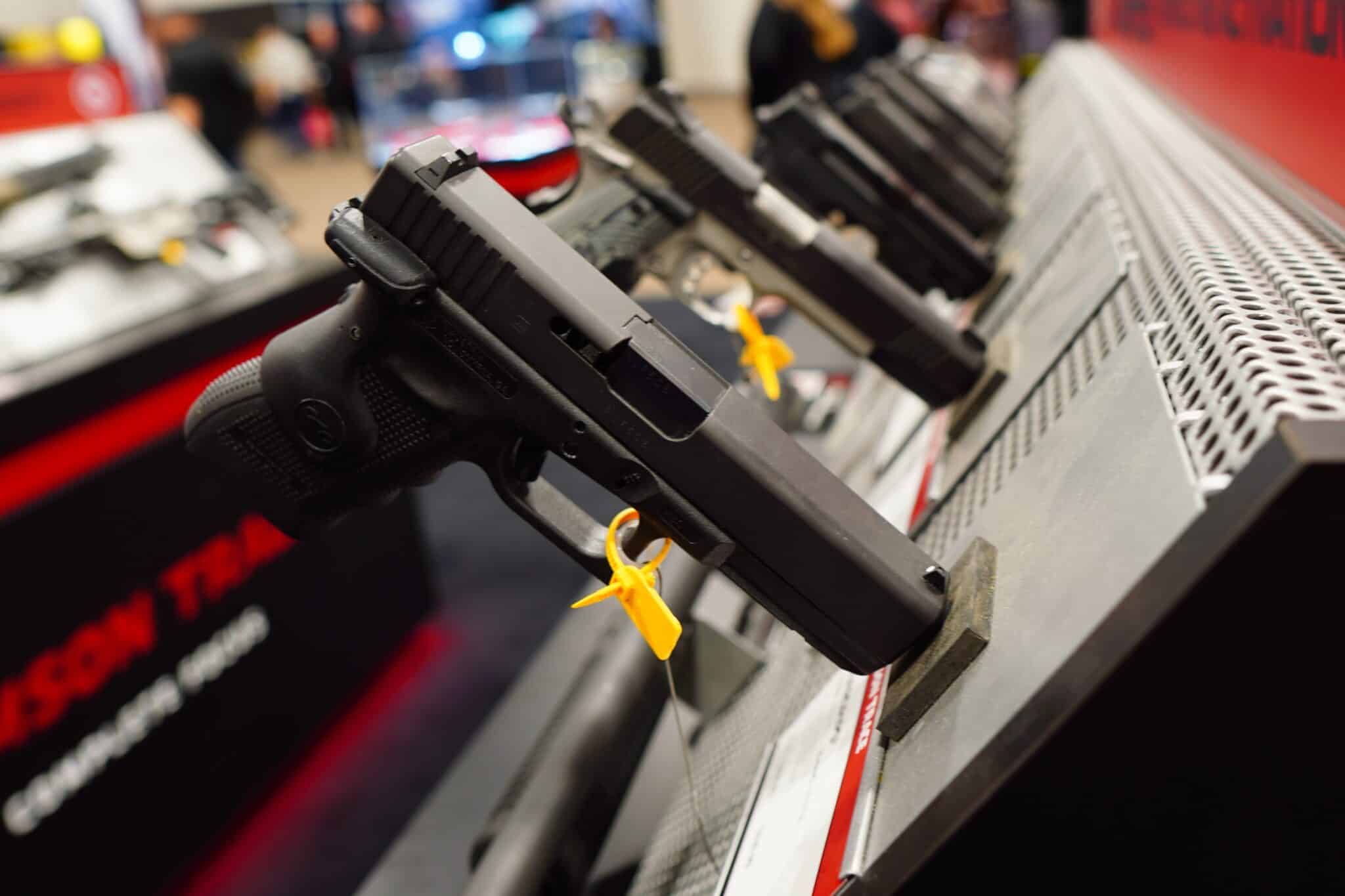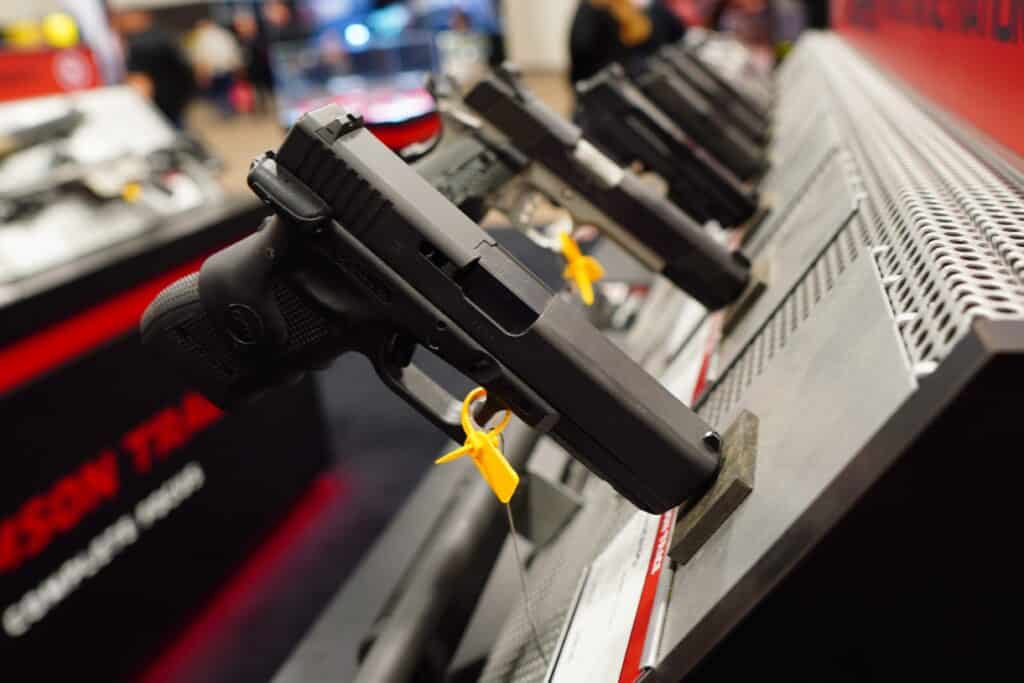 Exclusive: 150,000 Israelis Apply for Gun Permits After Hamas Attacks
By Stephen Gutowski
Less than a month after Hamas terrorists slaughtered 1,400 people, Israelis have applied for more gun permits than they have over the past three years combined.
In an exclusive interview with The Reload, the Chair of the Israeli Knesset's Constitution, Law, and Justice Committee said the government has seen an unprecedented surge in demand for personal firearms. Simcha Rothman said applications for handgun permits have climbed to 150,000 as the government has, at least to some degree, opened up eligibility for civilians to own and carry pistols.
"More than 100,000. Much more than that. I would say around 150,000," Rothman told The Reload. "So, it's an increase. The yearly average is 40,000 or 50,000. In less than a month, it's three times that."
Click here to continue reading.
---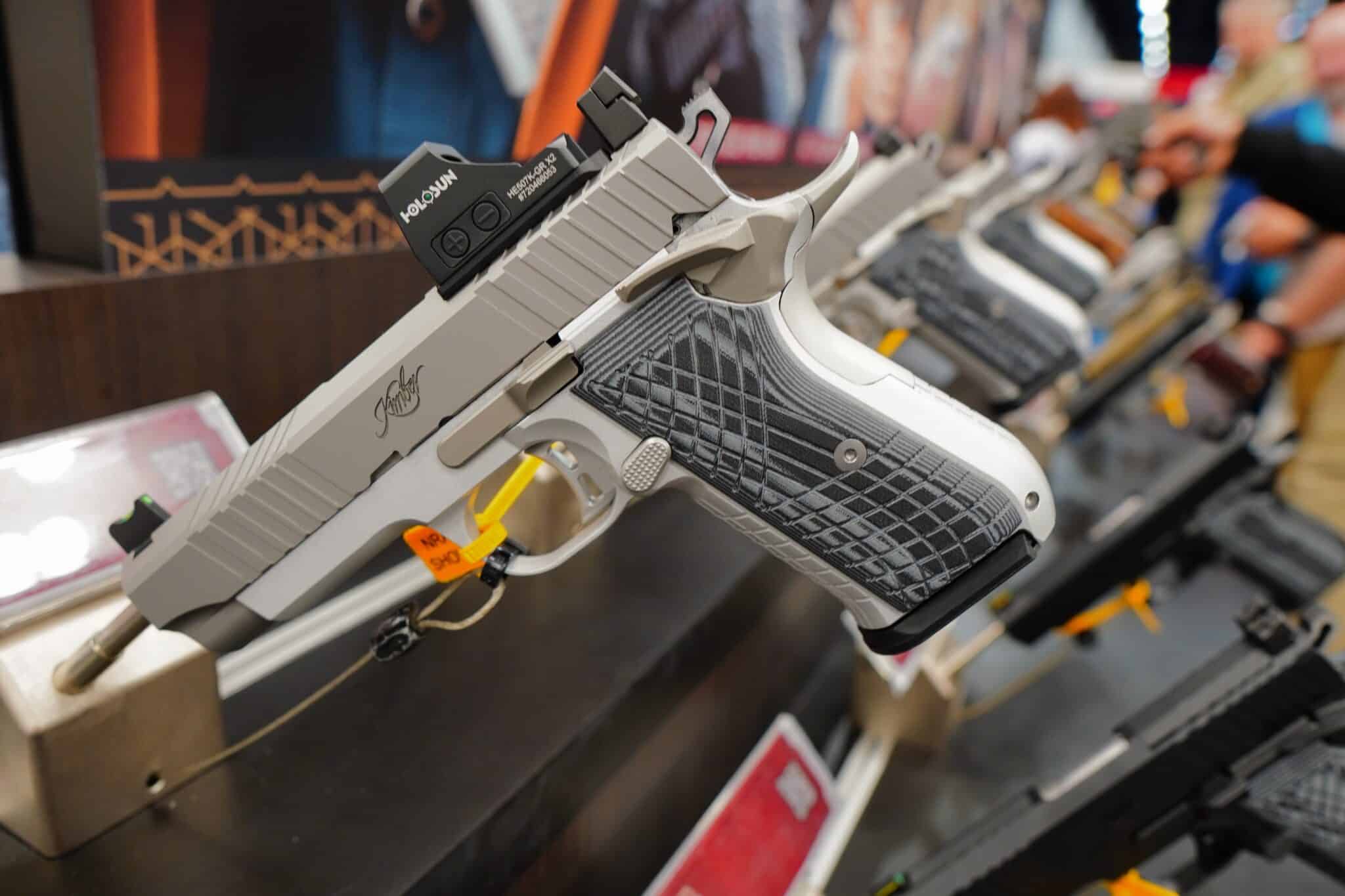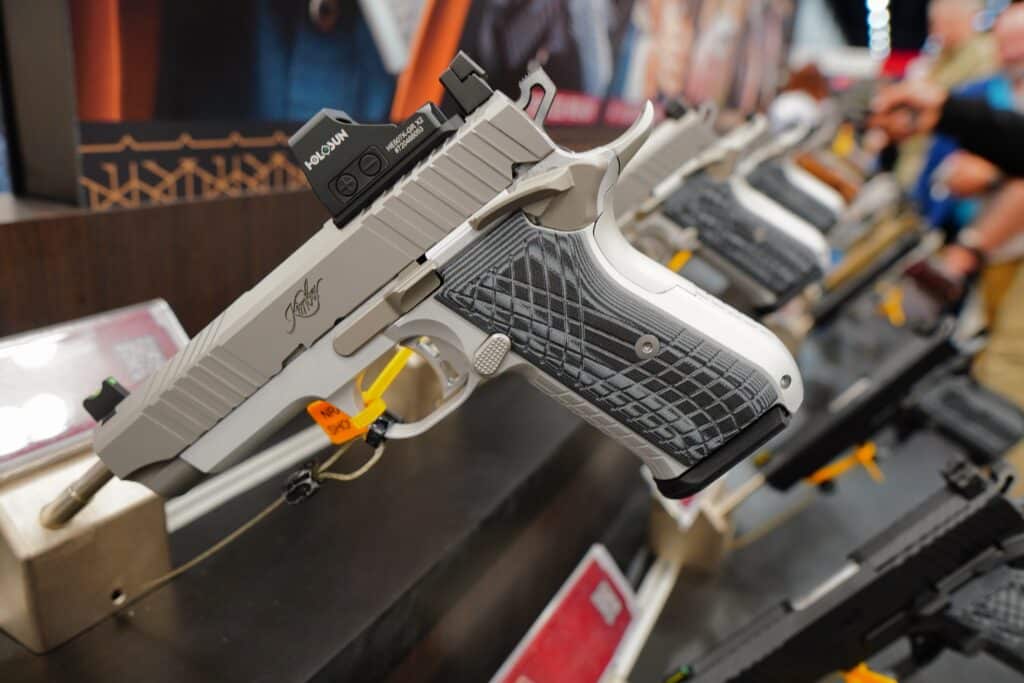 Knesset Leader Explains Differences Between Israeli, American Gun Culture [Member Exclusive]
By Stephen Gutowski
Israelis are currently arming themselves for reasons and at a level likely recognizable to most Americans, but the Middle Eastern nation's approach to civilian gun ownership draws a stark contrast to our own.
Simcha Rothman, Chair of the Israeli Knesset's Constitution, Law, and Justice Committee, revealed this week that 150,000 Israelis have applied for handgun permits since Hamas's October 7th attack on the country. But his exclusive interview with The Reload also revealed a number of differences–and some similarities–between how guns are viewed in Israel and the United States.
Many differences can be found in how each country regulates firearm ownership. And those stem from competing philosophical starting points. Unlike the United States, gun ownership is not considered a right in Israel, and there is no written guarantee to keep and bear arms in the country's founding documents.
"So, it's not an issue of a human right," Rothman told The Reload. "But I know the discourse in the US, how do you read the Second Amendment? Is the reason for the right the need for a militia or the other way around? I'm not getting into this discussion in the US, but we know about it."
Instead, the ability to own a gun is predicated on meeting a series of government conditions. Up until October 7th, Rothman said the most common way to qualify for a handgun permit was to live in a part of the country the government views as especially dangerous.
If you're a Reload Member, click here to read more. If not, join today for exclusive access to this and hundreds of other pieces.
---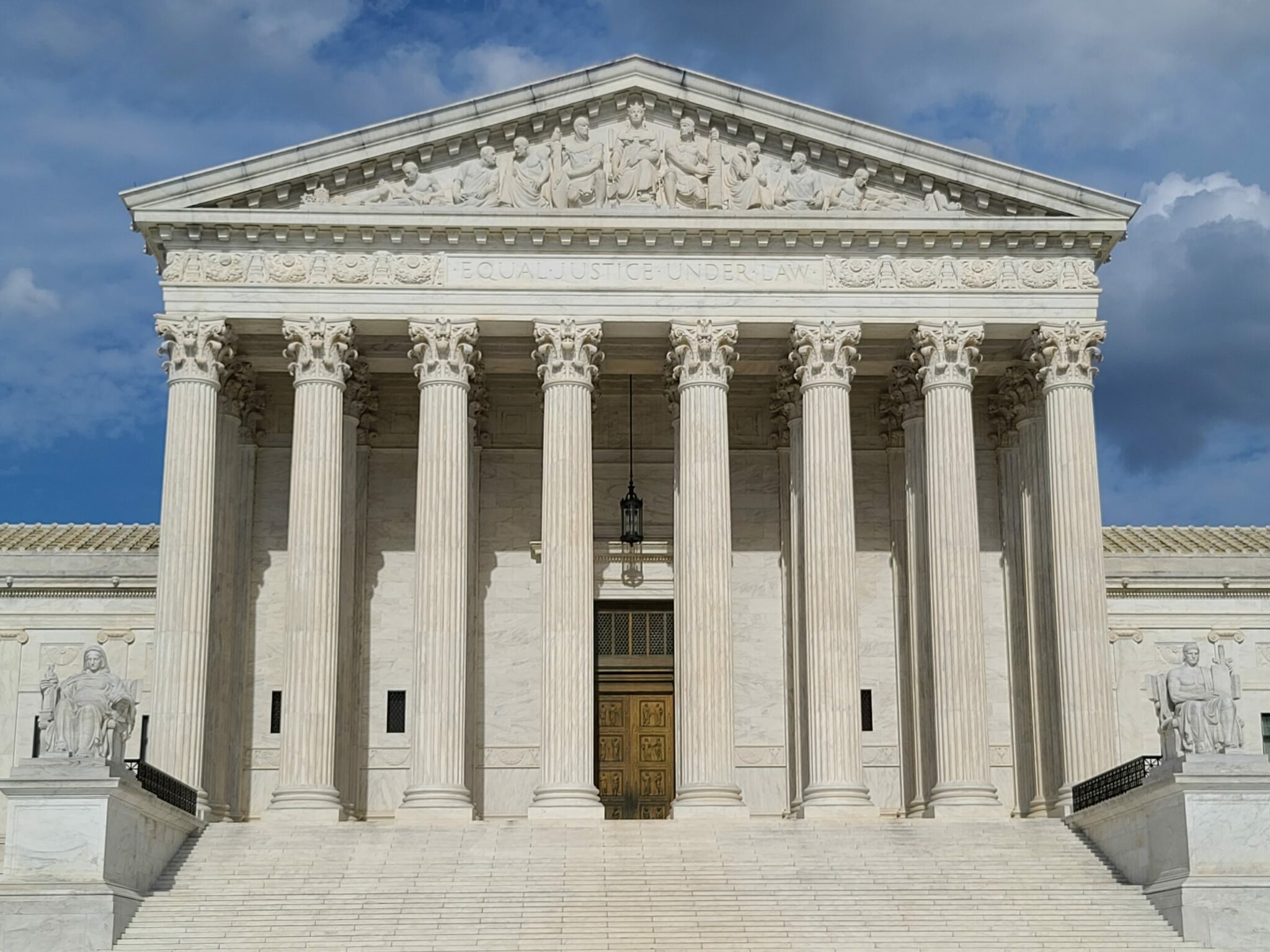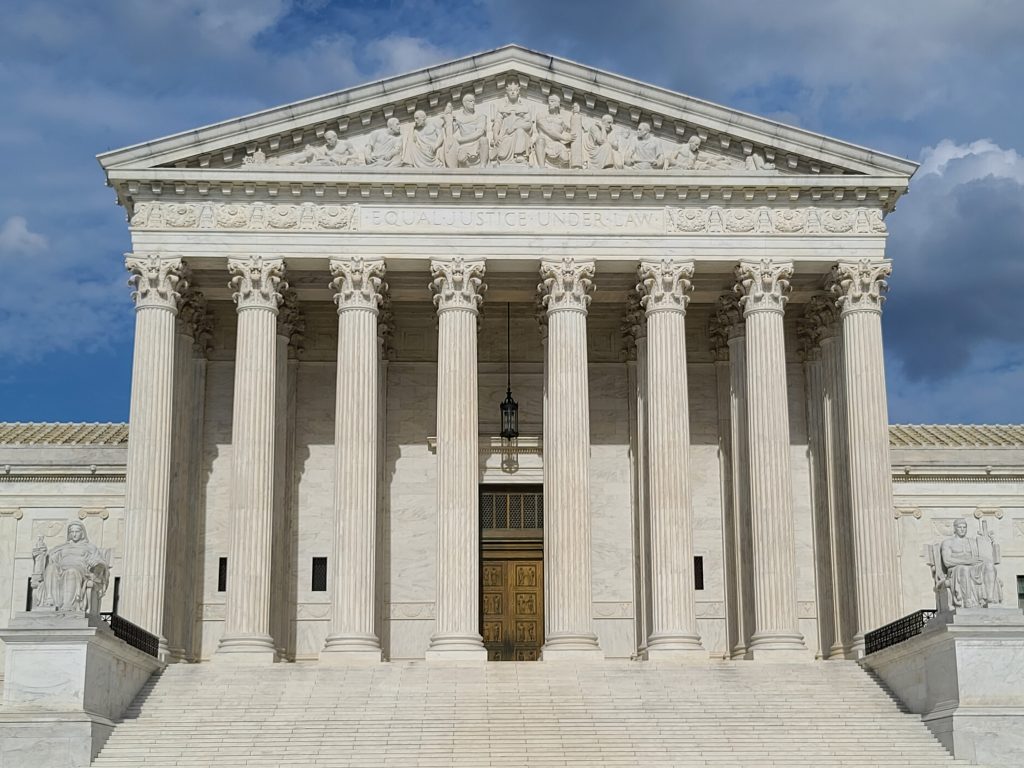 SCOTUS Weighs Who Can Be Disarmed Under the Second Amendment
By Jake Fogleman
In addition to considering whether the federal gun ban for persons under domestic violence restraining orders is constitutional, the Supreme Court pondered how its new gun test applies to all categories of disarmament on Tuesday.
The High Court heard oral arguments in the case U.S. v. Rahimi Tuesday morning. Amidst a series of questions on the history of domestic violence in the country and the specific terms of the federal gun ban for those under restraining orders, the discussion kept returning to the question of what type of established conduct voids a person's Second Amendment protections.
"Could I just say that it's 'dangerousness?'" Justice Amy Coney Barrett remarked during a line of questioning with the U.S. Solicitor General. "Let's say that I agree with you that when you look back at surety laws and affray laws etc… that it shows that the legislature can make judgments to disarm people consistent with the Second Amendment based on dangerousness. Why can't I just say that?"
---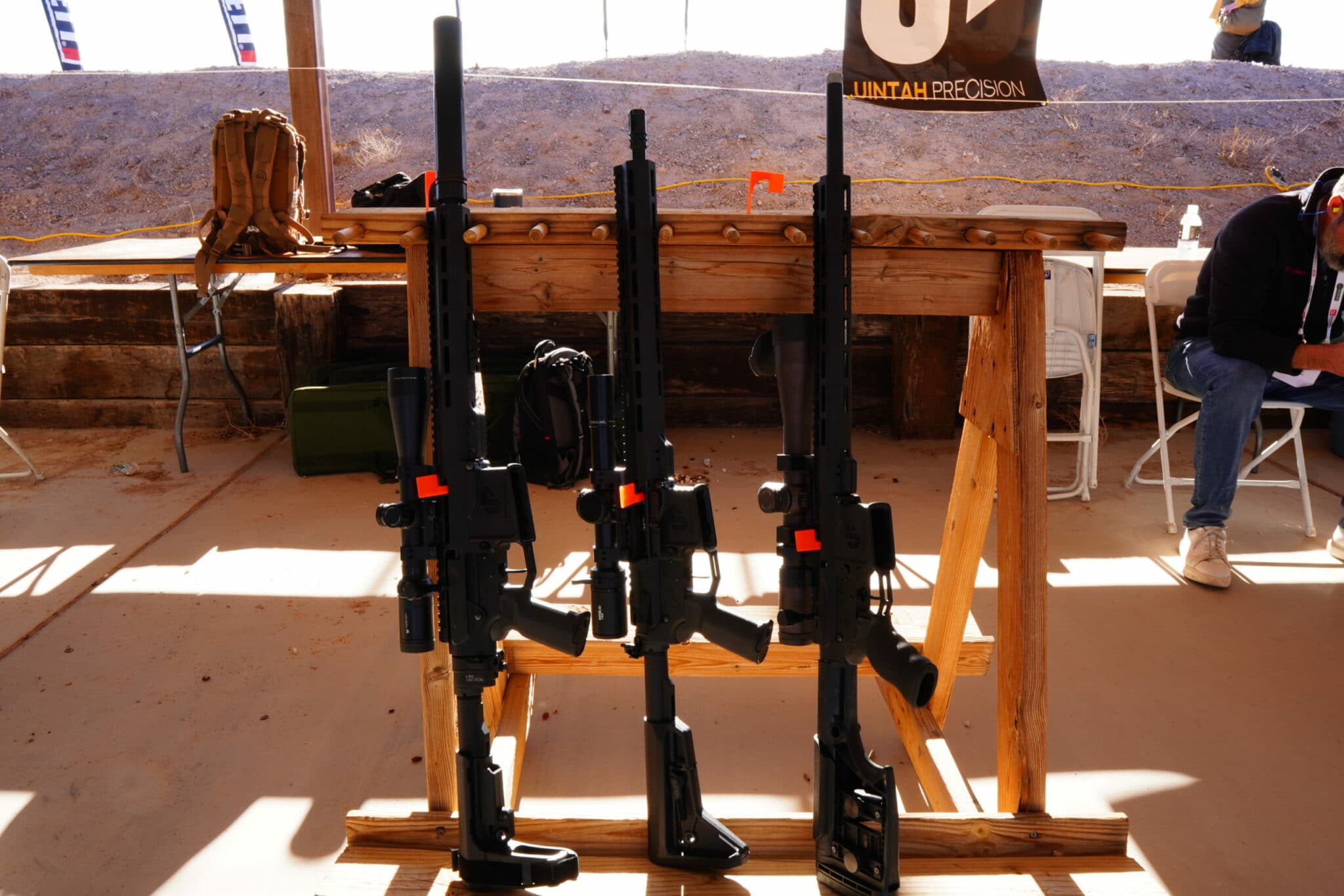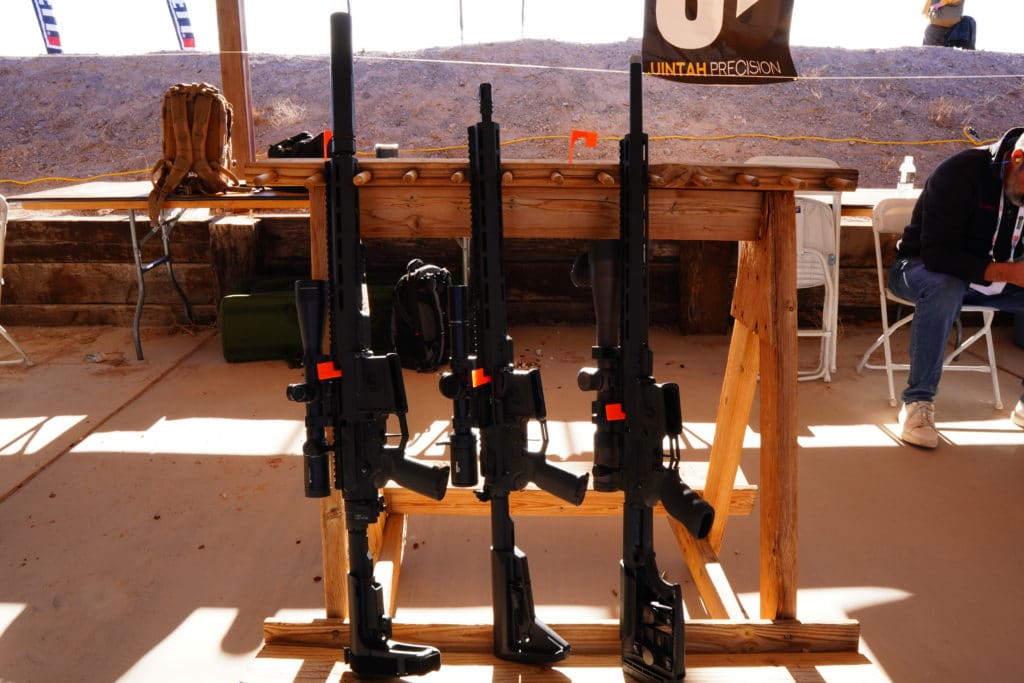 Review: American Gun Offers Only Part of the AR-15's Story
By David Yamane
In their recently released book, American Gun, Wall Street Journal reporters Cameron McWhirter and Zusha Elinson promise to tell The True Story of the AR-15. They only partially succeed in reaching that lofty goal.
A more accurate, though less marketable, title would be The AR-15: From Stoner to School Shootings. Over nearly 400 pages, the book thoroughly answers a question the authors pose in the Prologue (p. 6): "How did the weapon American soldiers carried in Vietnam become best known for killing schoolchildren?" But framing the book this way limits the truth the authors convey in the book.
---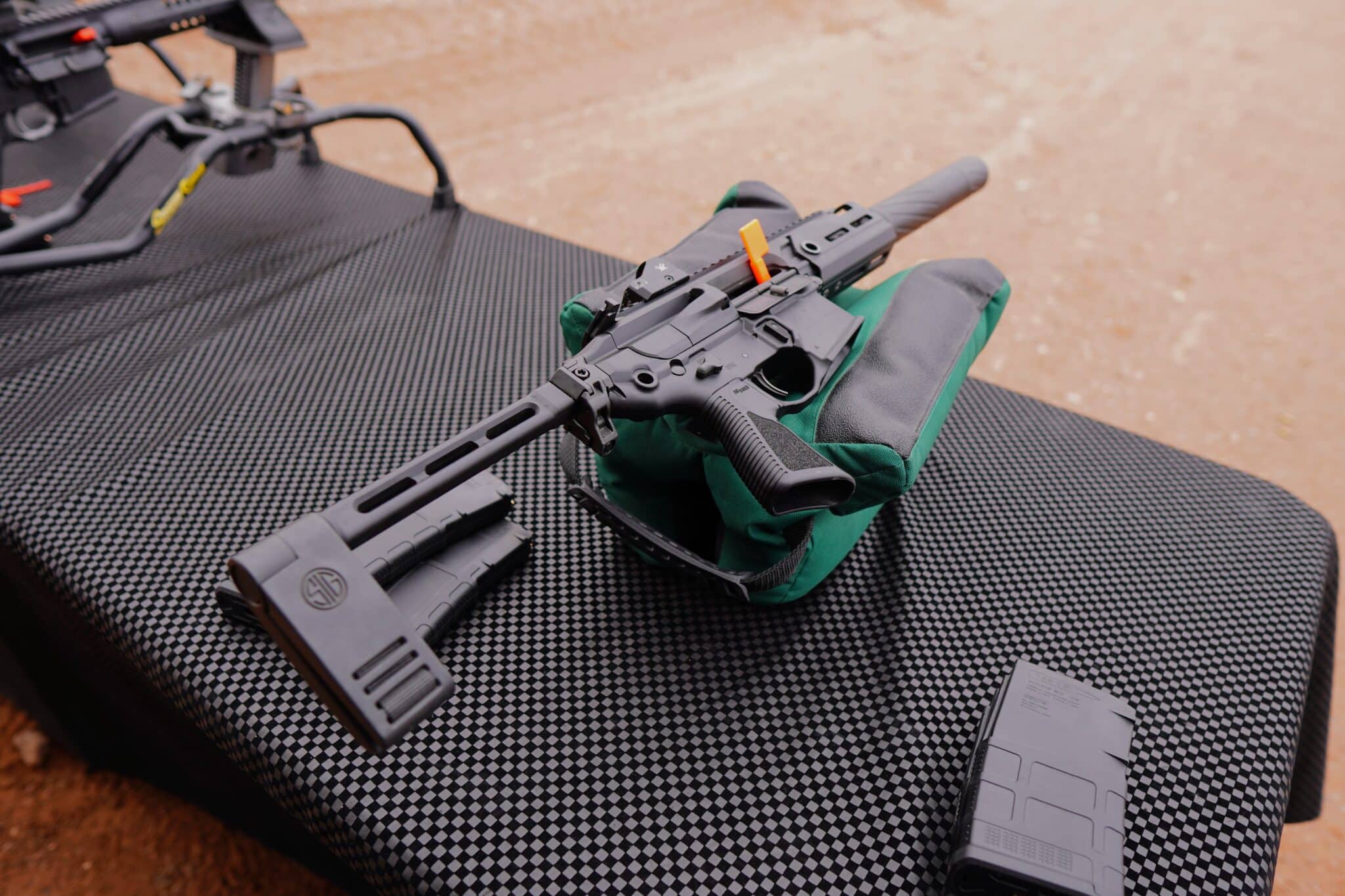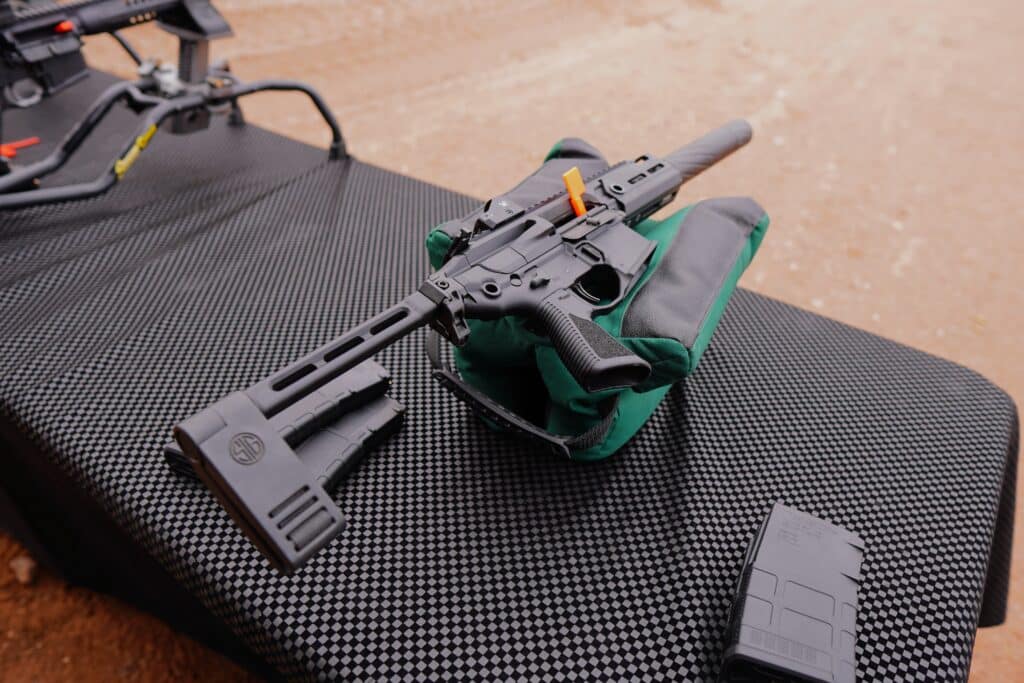 Federal Judge Blocks Nationwide Enforcement of Pistol-Brace Ban
By Stephen Gutowski
The ATF can't arrest anyone for owning a pistol-brace-equipped gun.
That's the outcome of a ruling handed down by United States District Court Judge Matthew Kacsmaryk on Wednesday. He granted a motion to stay enforcement of the agency's rule banning the possession of effectively all braced guns that weren't registered earlier this year. He found the ATF exceeded its power when crafting the rule.
"[T]he Court is certainly sympathetic to ATF's concerns over public safety in the wake of tragic mass shootings. The Rule 'embodies salutary policy goals meant to protect vulnerable people in our society,'" Judge Kacsmaryk wrote in Britto v. ATF. "But public safety concerns must be addressed in ways that are lawful. This Rule is not."
---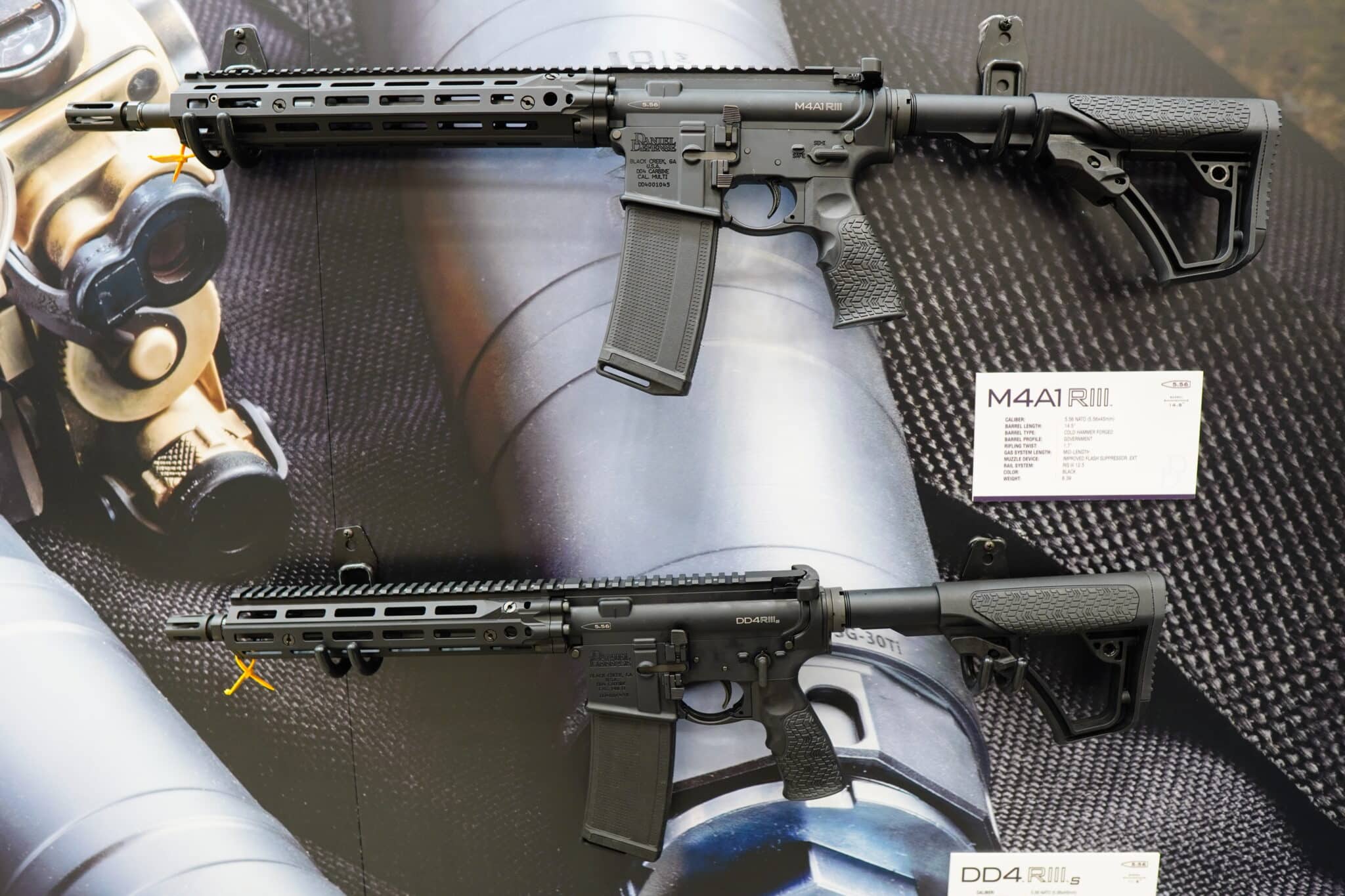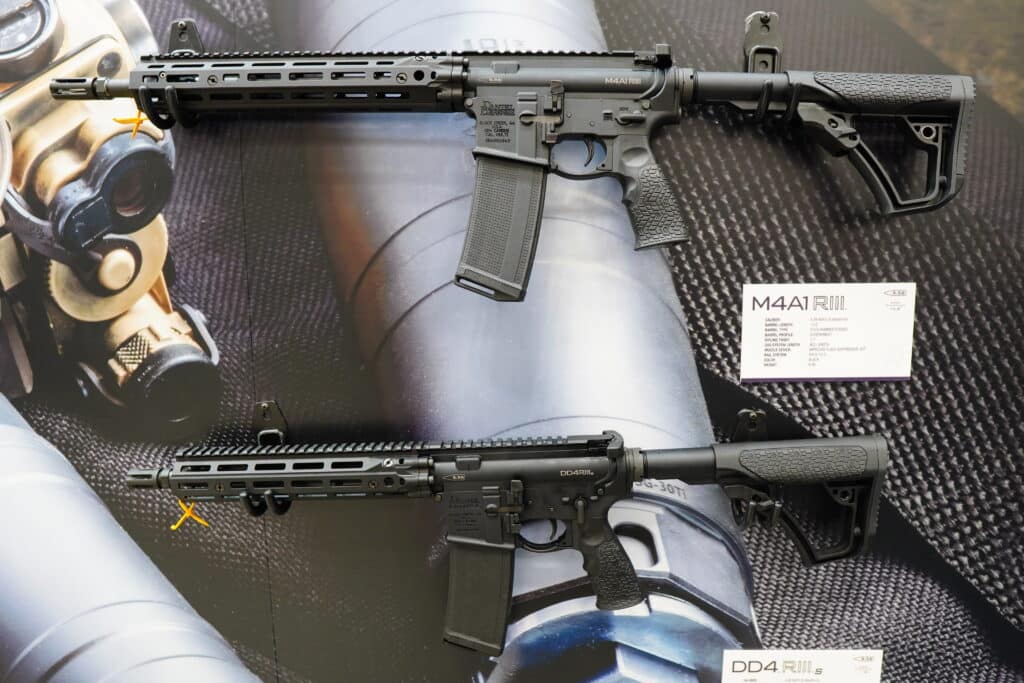 Seventh Circuit Upholds Illinois 'Assault Weapon,' Magazine Bans
By Jake Fogleman
Illinois and several of its localities can continue to enforce their bans on AR-15s and other semi-automatic weapons, a federal appeals court ruled Friday.
A three-judge panel for the Seventh Circuit Court of Appeals vacated a lower court decision blocking the gun bans after finding that the state and local governments "have a strong likelihood of success" in defending the law on constitutional grounds. In a 2-1 decision, the judges said that semi-automatic AR-15s and the magazines that come standard with them are not "arms" protected by the Second Amendment because they are "indistinguishable" from fully-automatic machineguns like the M16.
Click here to read the full story.
---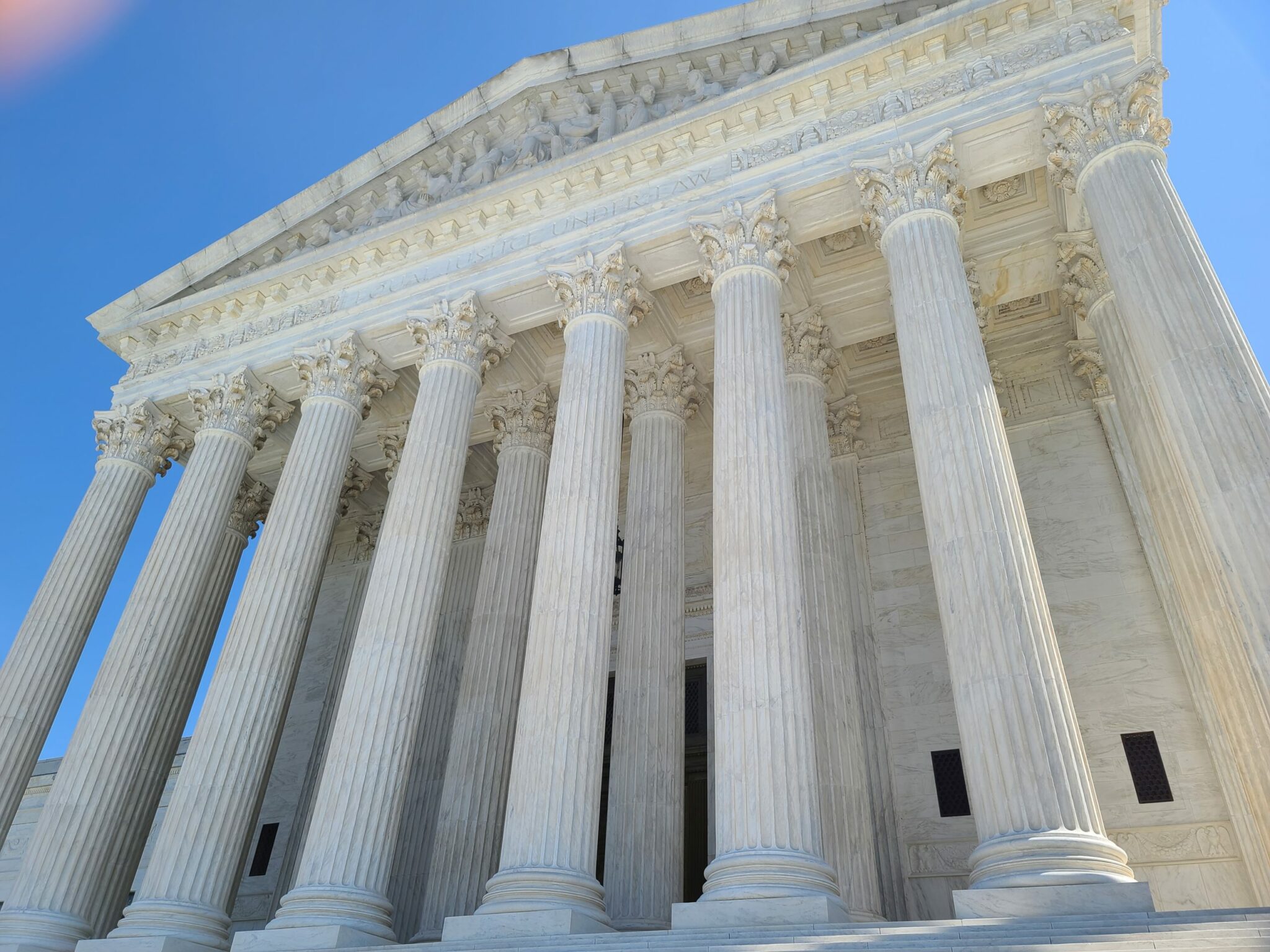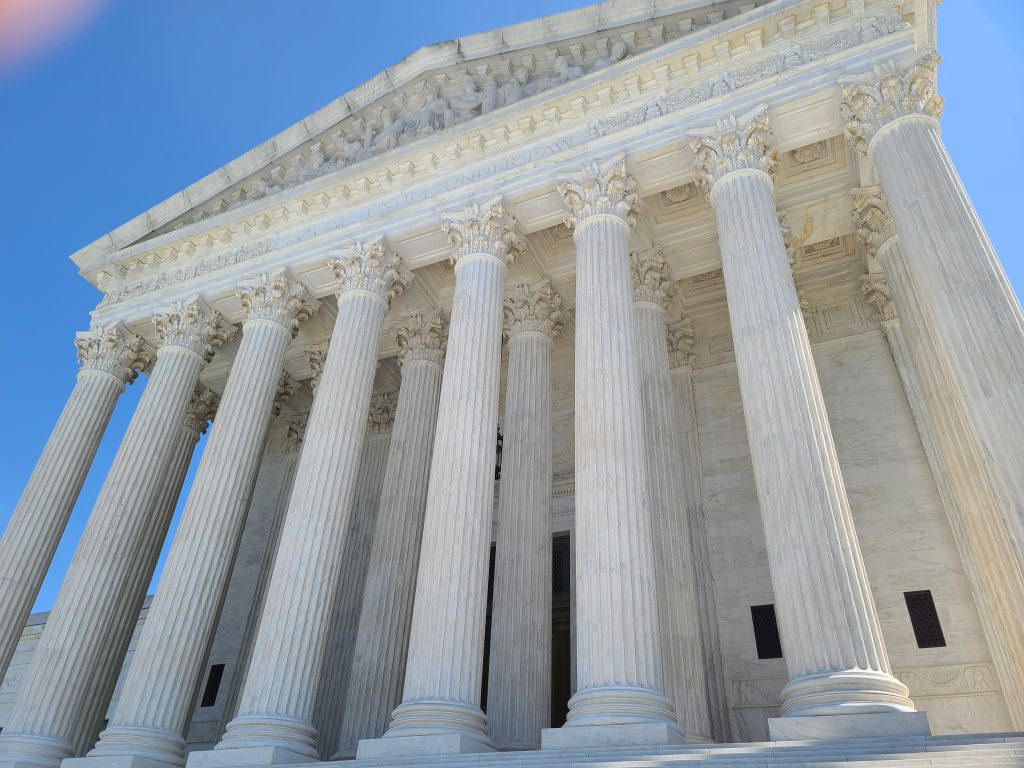 Supreme Court Accepts Bump Stock Ban Case
By Stephen Gutowski
The nation's highest court will soon decide whether the bump stock ban is constitutional.
The Supreme Court announced on Friday it would take up Garland v. Cargill. That case stems from former President Donald Trump's decision to unilaterally ban bump stocks in the wake of the 2017 Las Vegas shooting. The ban was struck down by an en banc panel of the Fifth Circuit Court of Appeals as an overreach of executive authority back in January.
"A plain reading of the statutory language, paired with close consideration of the mechanics of a semi-automatic firearm, reveals that a bump stock is excluded from the technical definition of 'machinegun' set forth in the Gun Control Act and National Firearms Act," Judge Jennifer Walker Elrod wrote for the majority in Cargill.
Click here to continue reading.
---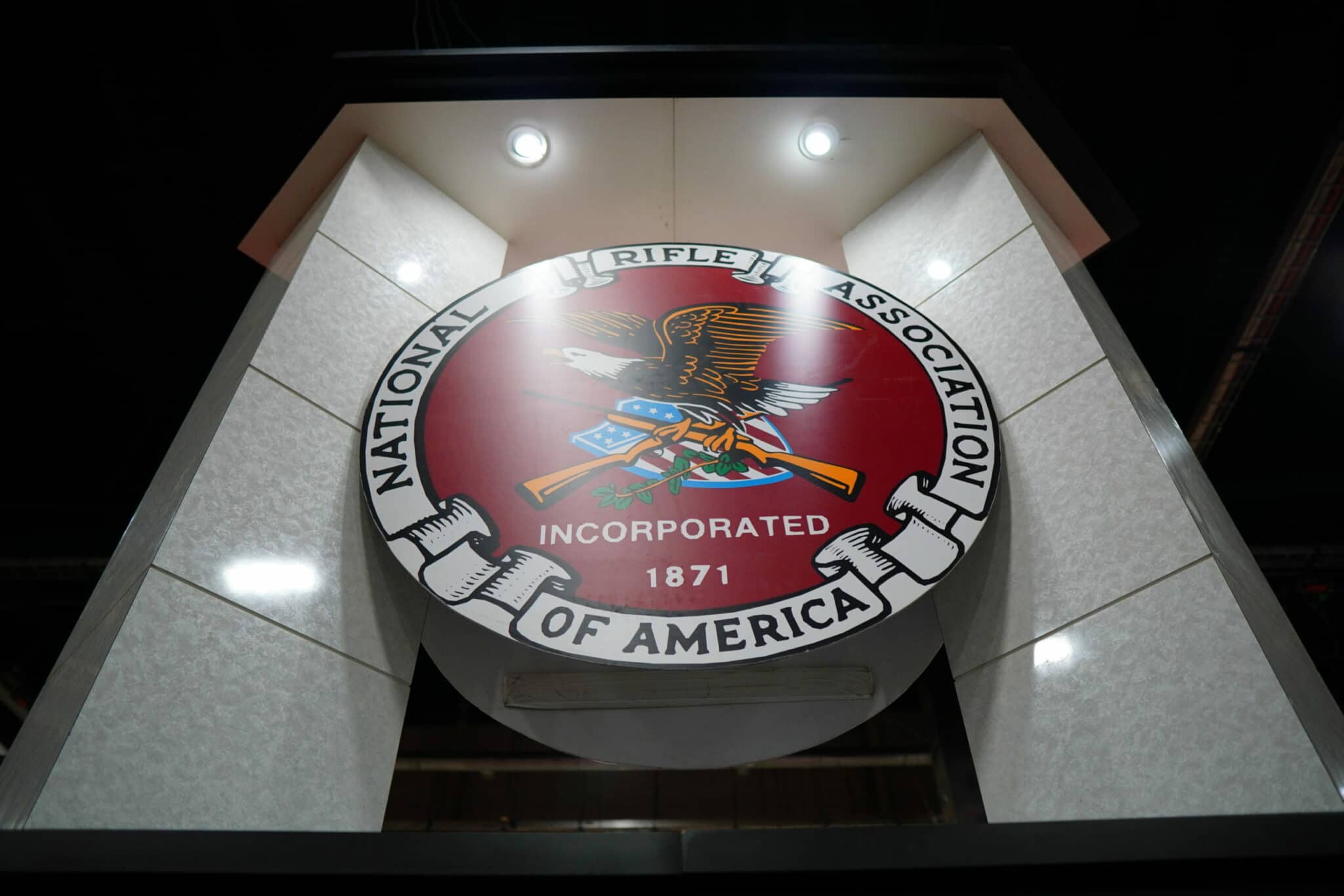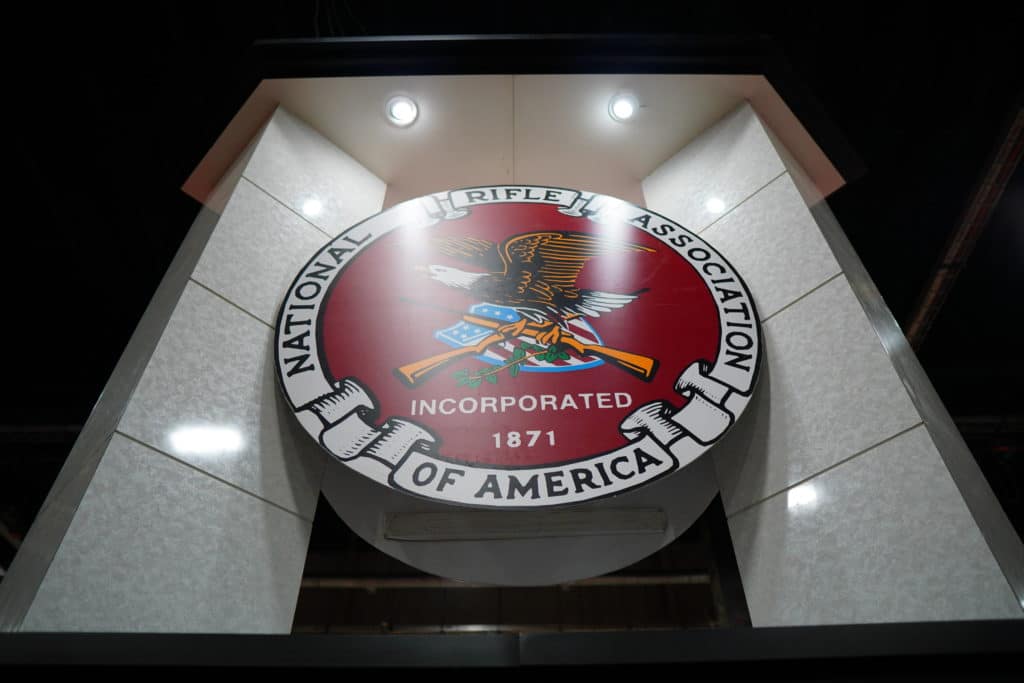 Supreme Court Takes Up NRA's First Amendment Case
By Stephen Gutowski
The nation's highest court will decide a new case brought by the National Rifle Association.
However, this one deals with the First Amendment rather than the Second. In NRA v. Vullo, the Supreme Court will rule on whether or not a New York official violated the gun-rights group's rights when they warned financial companies not to do business with the group or other "gun promotion organizations" in a 2018 letter. Maria Vullo, the former Superintendent of the New York State Department of Financial Services, told the companies they should consider "reputational risks" when working with the NRA.
---
Podcast: Mass Shooting Researcher on What Went Wrong in Maine
By Stephen Gutowski
This week, we're examining some of the failures that led to the worst mass shooting in Maine's history.
Despite making multiple threats, hearing voices, and being committed to a mental institution; the shooter was about to obtain and keep his guns. Federal law bars anyone who was involuntarily committed from possessing firearms, and Maine has a version of the so-called red flag laws he should've qualified. So, why was he able to carry out the attack with guns he shouldn't have legally had?
To help answer that question and give expert insight into how these laws work in practice, we have Bates College Professor Michael Rocque on the show this week. Rocque has spent years studying mass shootings. He's also researched red flag laws and is very familiar with how Maine's law works.
Plus, Contributing Writer Jake Fogleman and I discuss Ruger's continued sales slide.
You can listen to the show on your favorite podcasting app or by clicking here. Video of the episode is available on our YouTube channel.
---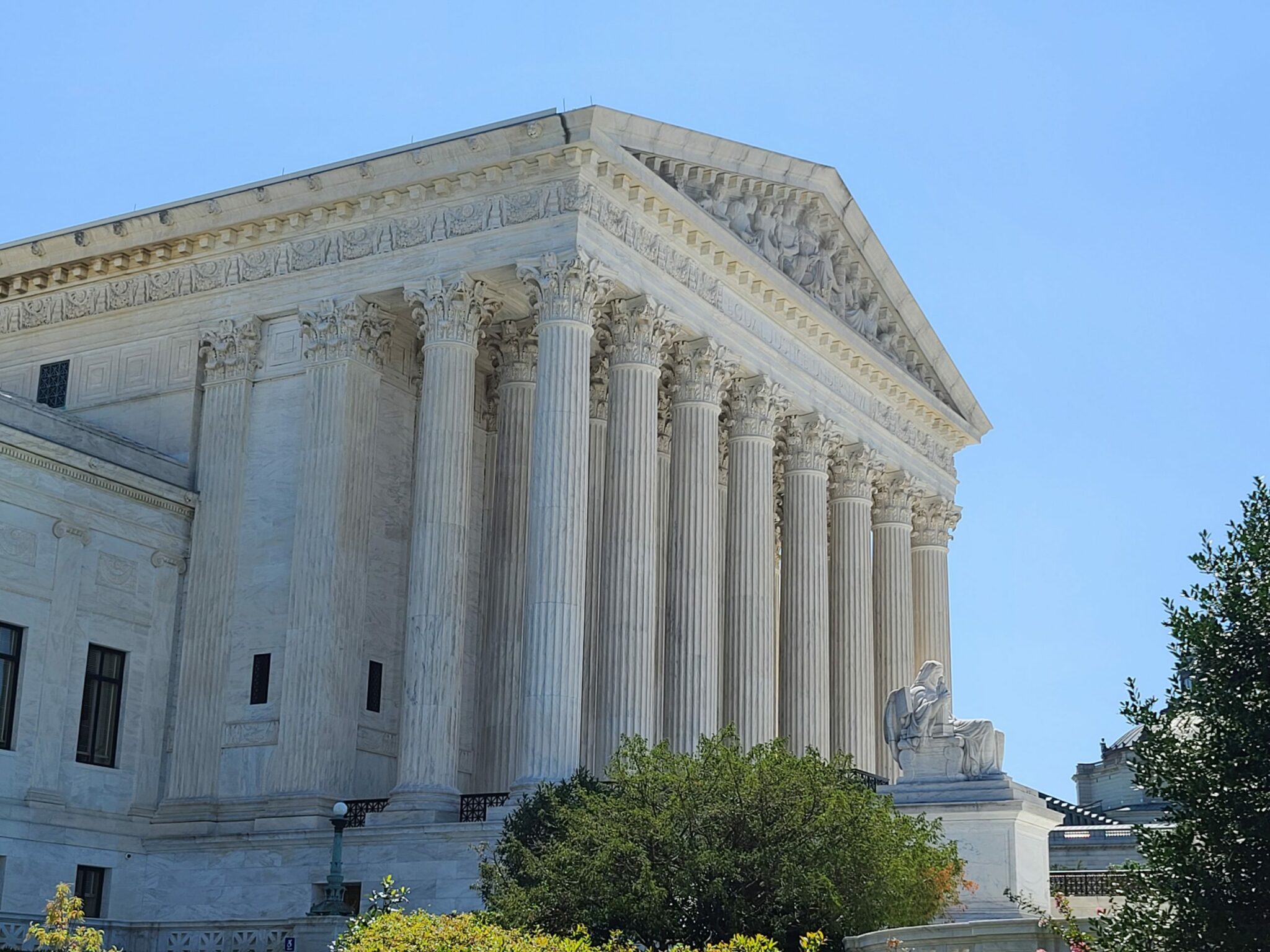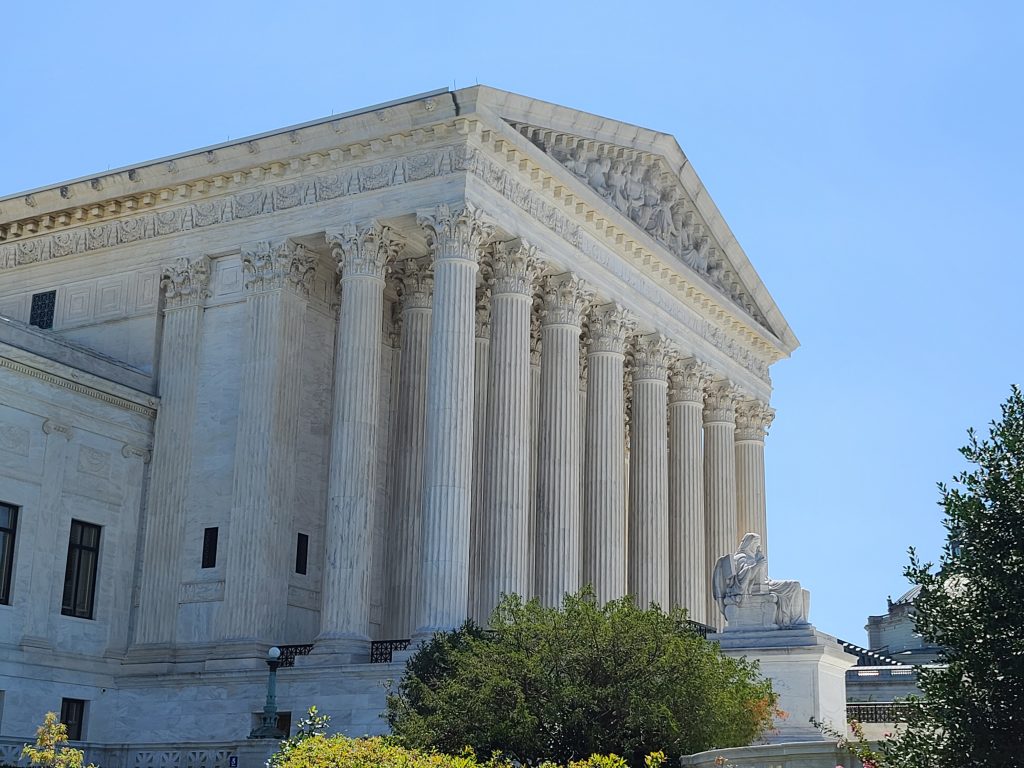 Analysis: Supreme Court's New Gun Cases Unlikely to Impact Second Amendment [Member Exclusive]
By Stephen Gutowski
The Supreme Court is taking up the bump stock ban and an NRA case, but don't expect the outcomes to tell us much about the Second Amendment.
That's because neither case actually involves Second Amendment questions. Garland v Cargill is primarily about the ATF's administrative power. NRA v. Vullo is about whether a New York official violated the gun group's speech rights.
Cargill deals with the bump stock ban first instituted by former President Donald Trump in 2018 and still defended by current President Joe Biden. A circuit split developed on the question of whether the ban is constitutional last year after the Fifth Circuit Court of Appeals bucked the other appellate courts to take up the case and struck down the ban. But they didn't do it on Second Amendment grounds.
Instead, the majority focused on how bump stocks don't fit the statutory definition of "machinegun," and the ATF didn't how the power to reclassify them as such.
If you're a Reload Member, click here to read the rest. If not, buy a membership today for exclusive access to this and hundreds of other pieces!
---
Outside The Reload
Maine senators question Army's handling of Lewiston gunman | Bangor Daily News | By Dan MacLeod
Maine Governor Open to New Gun Control Laws | News Center Maine | By Emmett Gartner
Father of Accused Gunman Goes on Trial in Illinois Parade Shooting | The New York Times | By Julie Bosman
Gun makers urge US appeals court to shield them from N.Y. liability law | Reuters | By Brendan Pierson
18-Year-Old Massachusetts Man Arrested on Gun Charges After Shooting Knife-Wielding Attacker | Bearing Arms | By Cam Edwards
Biden Demands Gun Control for Israelis | The Washington Free Beacon | By Adam Kredo
---
That's it for this week in guns.
If you want to hear expert analysis of these stories and more, make sure you grab a Reload membership to get our exclusive analysis newsletter every Sunday!
I'll see you all next week.
Thanks,
Stephen Gutowski
Founder
The Reload