One of the newest gun regulations in the country just survived Bruen's history and tradition test.
A federal judge has found San Jose, California's gun ownership fee and insurance mandate constitutional. She argued the novel restriction fits with the nation's historical tradition of gun regulation. And I explain for members why her logic is at least more viable than those used to uphold different hardware bans across the country.
A study published this week found a short video can substantially reduce the likelihood a child will unsafely handle a gun they come across. Another federal judge upheld Oregon's ballot-initiative-imposed magazine restrictions and permit-to-purchase scheme. And that state's governor signed a new ban on unserialized and homemade guns.
Contributing Writer Jake Fogleman takes a deep dive into the expansive new gun-control bill making its way through the Massachusetts legislature. In a bit of a surprise, it goes well beyond the previous Bruen response bills passed in New York, New Jersey, and Maryland.
Plus, crime analyst Jeff Asher joins the podcast to discuss a recent downturn in the murder rate.
---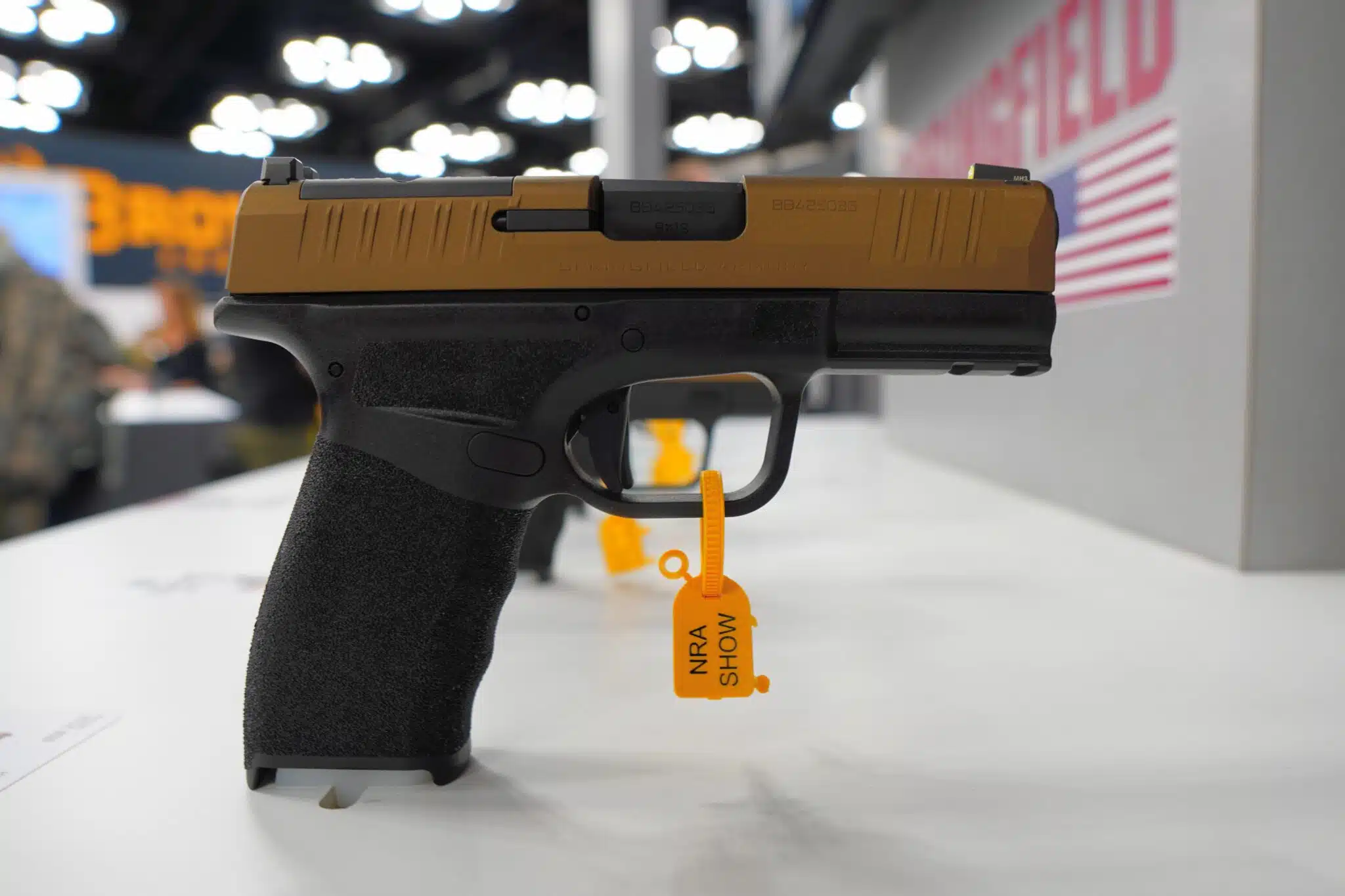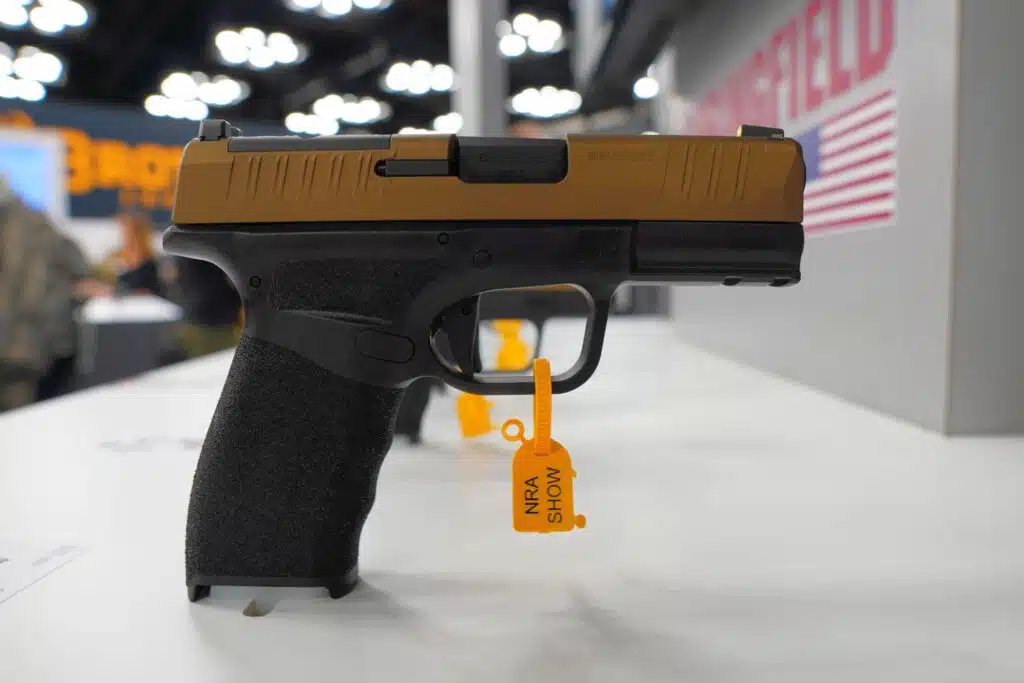 Federal Judge Upholds San Jose Gun Ownership Tax, Insurance Mandate
By Stephen Gutowski
San Jose's first-of-its-kind gun ownership insurance mandate doesn't violate the Second Amendment, according to a federal judge.
U.S. District Judge Beth Freeman ruled against the National Association for Gun Rights (NAGR) last Thursday. She found the California city's requirement that gun owners pay a fee to a yet-to-be-determined anti-gun-violence charity group and obtain insurance is constitutional. She ruled the regulations stand up against the Supreme Court's new history-based test for gun laws and did not infringe on residents' rights.
"The City has demonstrated that the Insurance Requirement is consistent with the Nation's historical traditions," Judge Freeman wrote in NAGR v. San Jose. "Although the Insurance Regulation is not a 'dead ringer' for 19th century surety laws, the other similarities between the two laws would render the Ordinance 'analogous enough to pass constitutional muster.'
---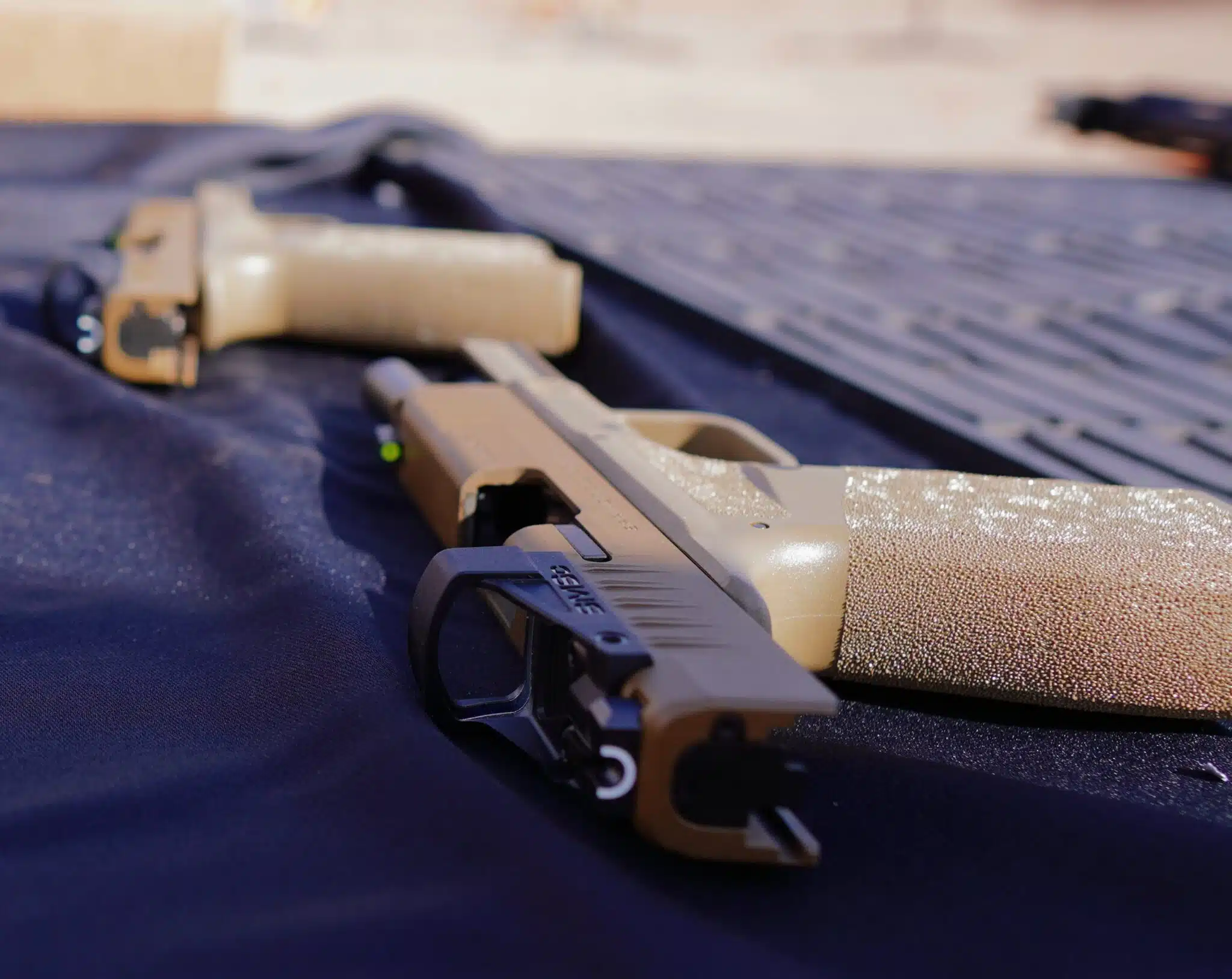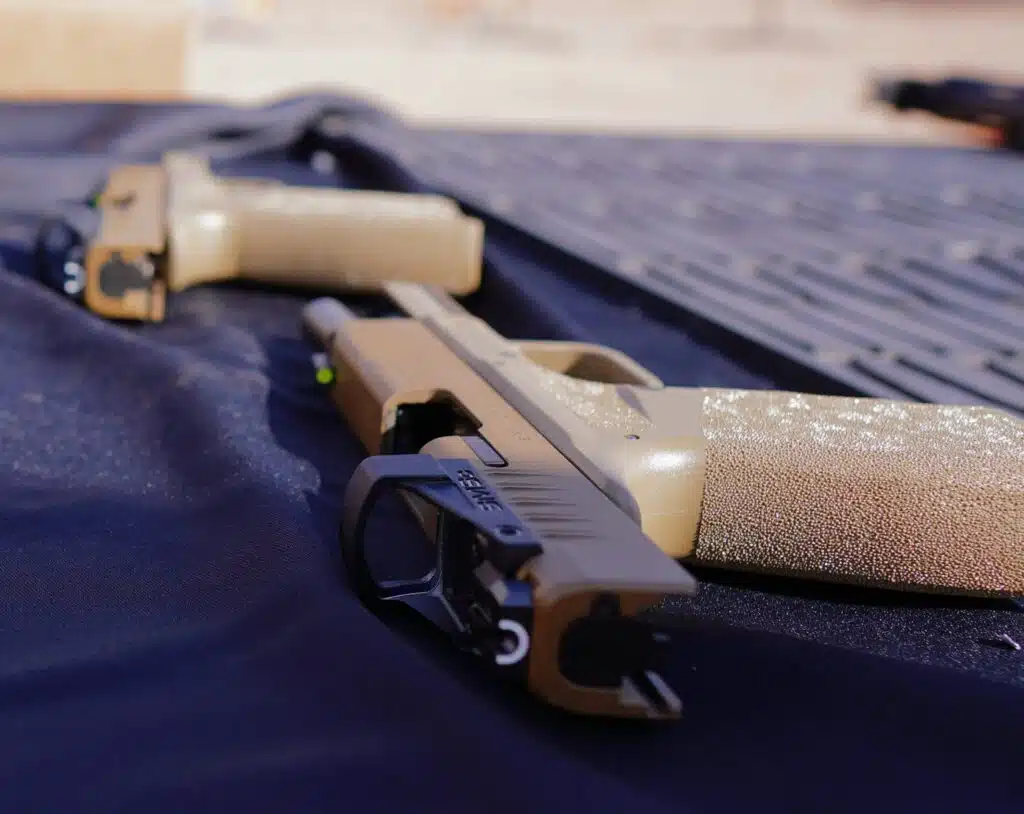 Analysis: San Jose Gun Insurance, Tax Better Bet to Survive SCOTUS Than AR-15 Bans [Member Exclusive]
By Stephen Gutowski
San Jose's novel gun ownership fee and insurance mandate were just upheld, and they have a better chance of surviving a Supreme Court challenge than many hardware bans.
Last Thursday, U.S. District Judge Beth Freeman found the city's first-of-its-kind ordinance doesn't violate the Second Amendment. She ruled the restrictions were in line with the historical tradition of gun regulation during the Founding Era, as required under the test set out by SCOTUS in New York State Rifle and Pistol Association v. Bruen.
"[W]hether the standard was strict liability or negligence, the Nation nonetheless maintained a 'historical tradition' of shifting the costs of firearm accidents from the victims to the owners of the implicated firearms," Judge Freeman, an Obama appointee, wrote in NAGR v. San Jose.
A law that imposes a gun restriction that has literally never been tried before doesn't seem like a good candidate to survive Bruen's history-based test. And there are several significant weaknesses with Judge Freeman's argument, but it does employ historical analogues that are closer in nature than many of the ones other federal judges have used to uphold various hardware bans.
That's because the insurance mandate is much more similar to a well-established historical gun regulation than any general ban on owning certain kinds of guns or accessories.
If you're a Reload Member, click here to read more. If not, join today for exclusive access!
---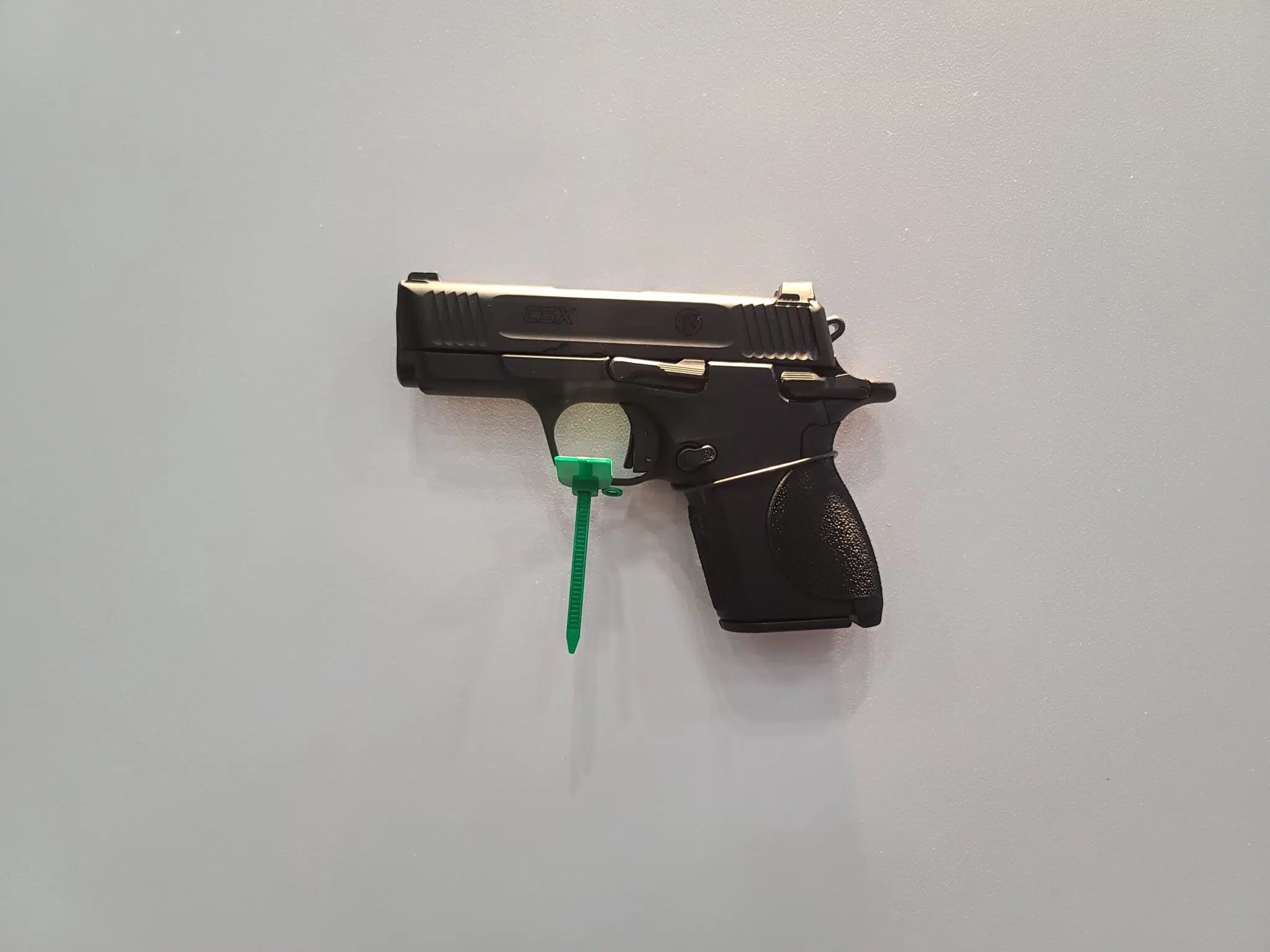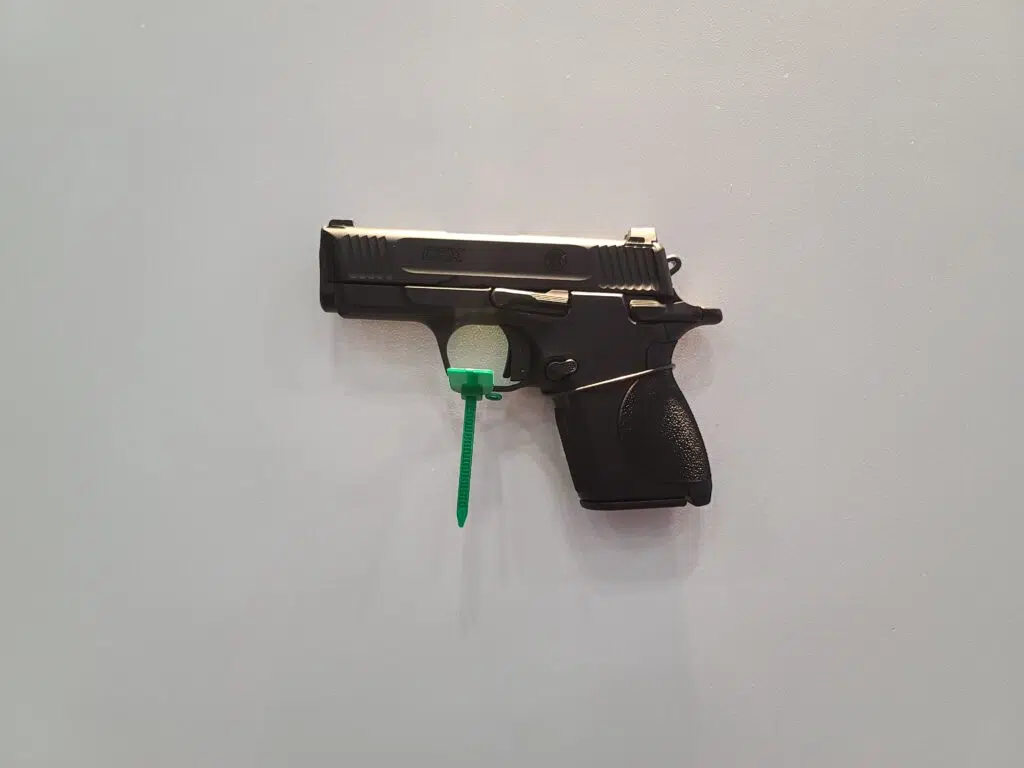 Study: Minute-Long Video Can Make Children Safer Around Guns
By Stephen Bole
A short gun safety video can reduce the likelihood of a child picking up a gun without adult supervision.
Those are the findings of a randomized clinical trial published by the JAMA Pediatrics journal earlier this week. It examined how children aged 8 to 12 interact with a real gun after watching a gun-safety video at home. They were compared to those who watched a car-safety video at home instead. Of the 216 full participants, those who watched the gun-safety video were less likely to touch the gun or pull its trigger and more likely to tell an adult.
"Children who had previously taken a gun safety course, had guns in the home, and had negative attitudes toward guns were less likely to engage in unsafe behavior around real guns," the authors wrote. "To encourage safe firearm behavior, children should be educated about gun safety."
---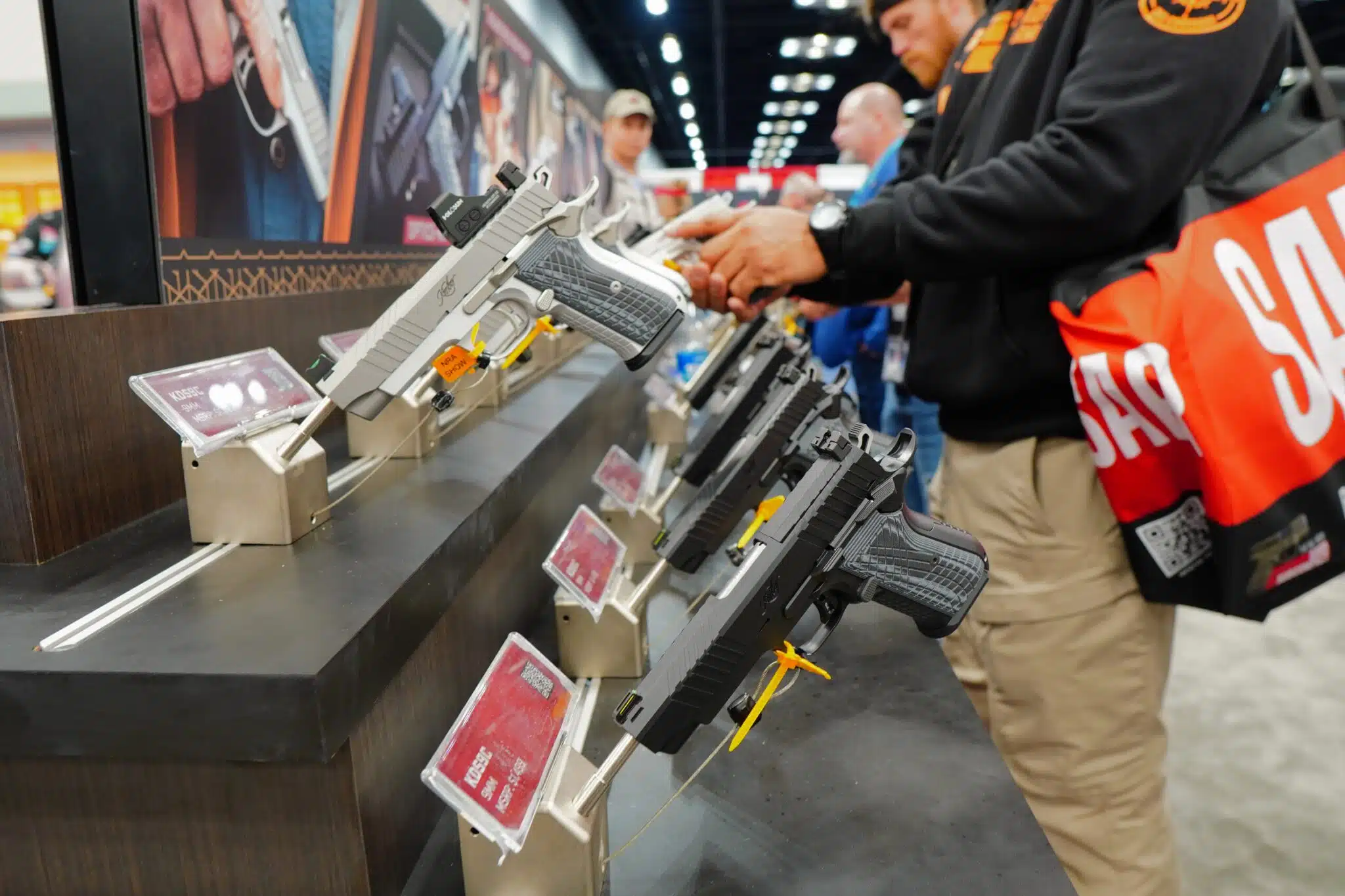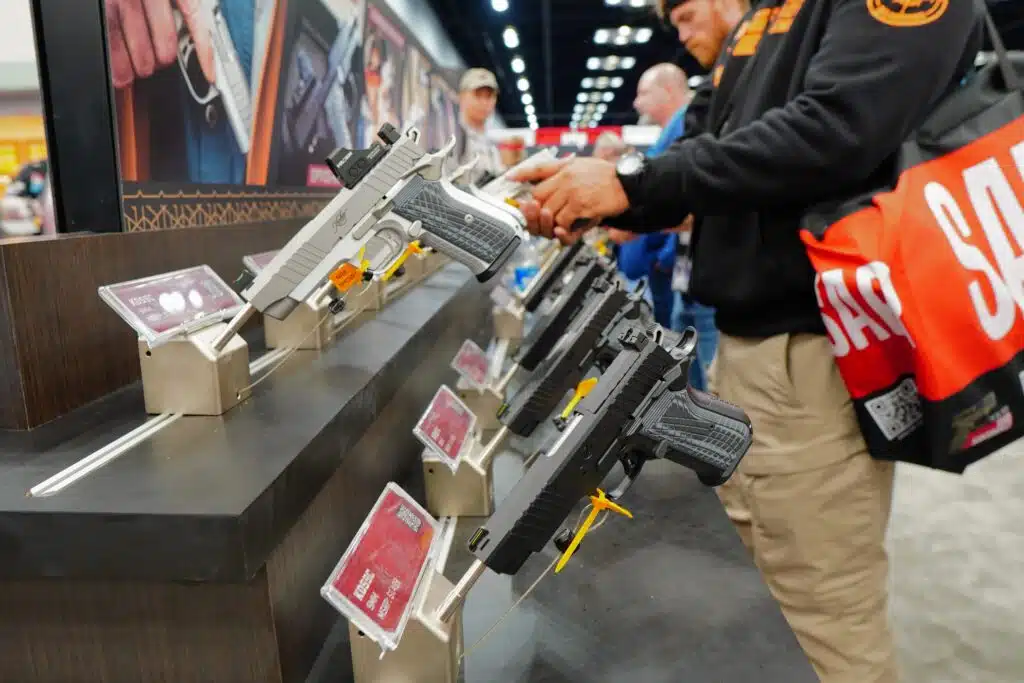 Federal Judge Rules Oregon Magazine Ban, Gun-Purchase Permitting Constitutional
By Stephen Bole
A federal judge has ruled Oregon's controversially strict gun-control law constitutional.
On Friday, District Judge Karin Immergut ruled that Measure 114's ban on large-capacity magazines and permit requirement to purchase a firearm does not violate the Second Amendment.
Click here to continue reading.
---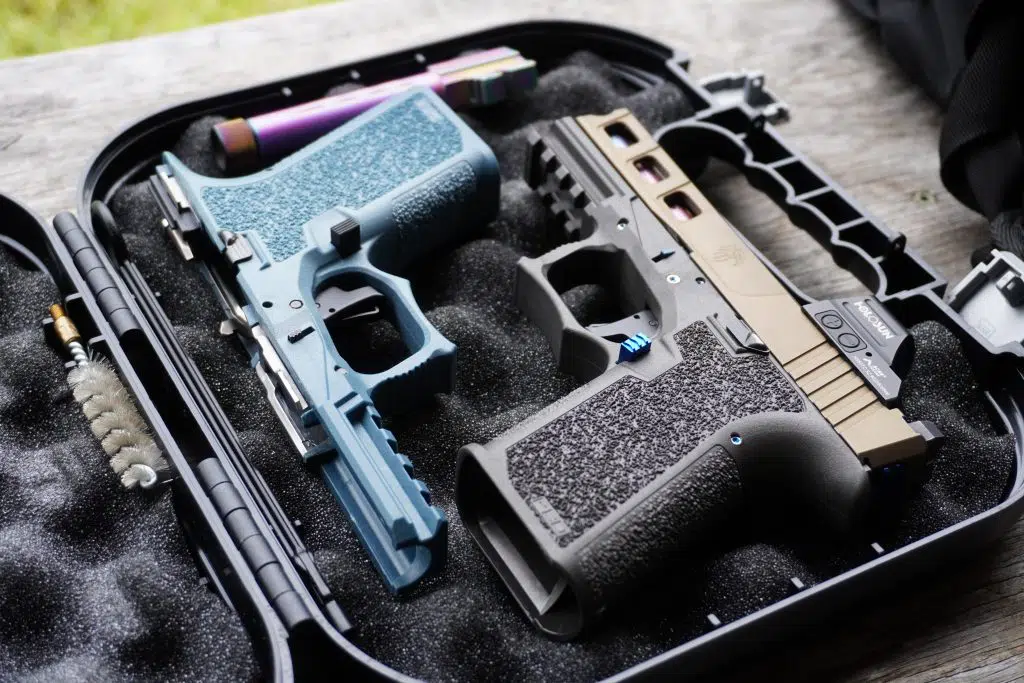 Oregon Governor Signs 'Ghost Gun' Ban into Law
By Jake Fogleman
With the stroke of Governor Tina Kotek's pen, the specter of a criminal prosecution now hangs over owners of homemade guns in Oregon.
The Democrat signed House Bill 2005 into law late last week. The bill prohibits the manufacture, possession, and sale of any unserialized firearm or unfinished frame and receiver. It also bans manufacturing, possessing, and selling "undetectable firearms," defined as a 3D-printed gun made "entirely of nonmetal substances."
Click here to read the full story.
---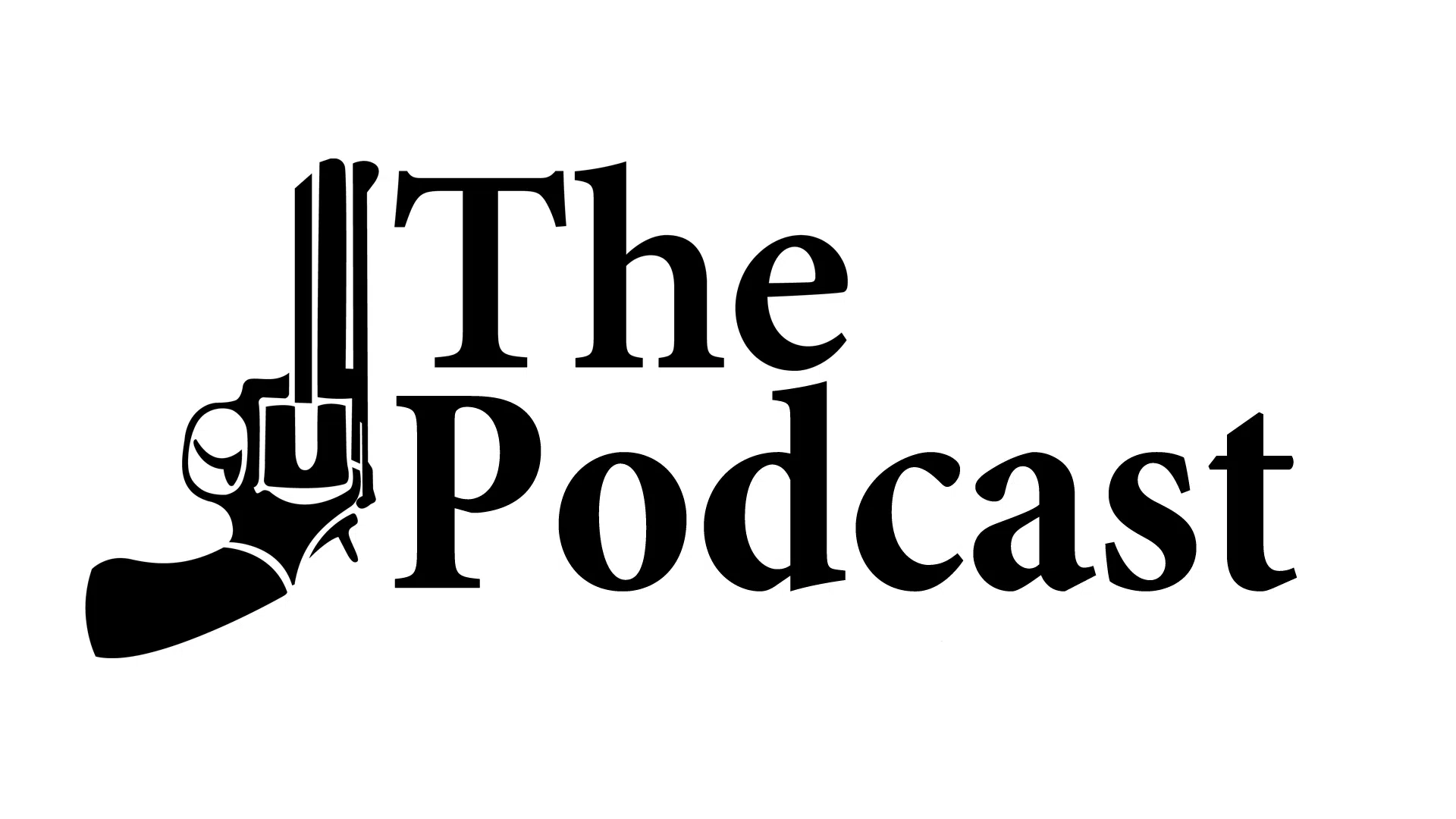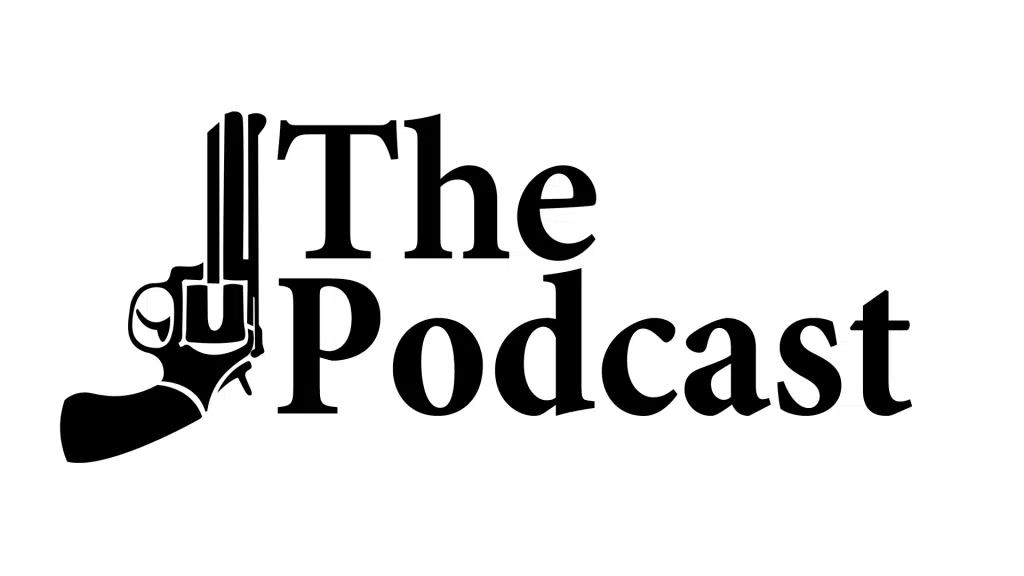 Podcast: Is the Murder Rate Finally Falling? (Featuring Crime Analyst Jeff Asher)
By Stephen Gutowski
This week, we're taking a closer look at the data that indicates the murder rate is finally on a downward slope. And there's no better guest to have than the man who has documented the decline.
Crime analyst Jeff Asher joins the show to give us insight into his methodology for tracking murder across the country. His numbers show what could be a historic reversal of the recent murder spike. The data from over 100 city police departments indicate murder may be down as much as 10 percent.
Plus, Contributing Writer Jake Fogleman and I talk about the downturn in gun sales. And we have another member segment!
You can listen to the show on your favorite podcasting app or by clicking here. Video of the episode is available on our YouTube channel. Reload Members get access on Sunday, as always. Everyone else can listen on Monday.
---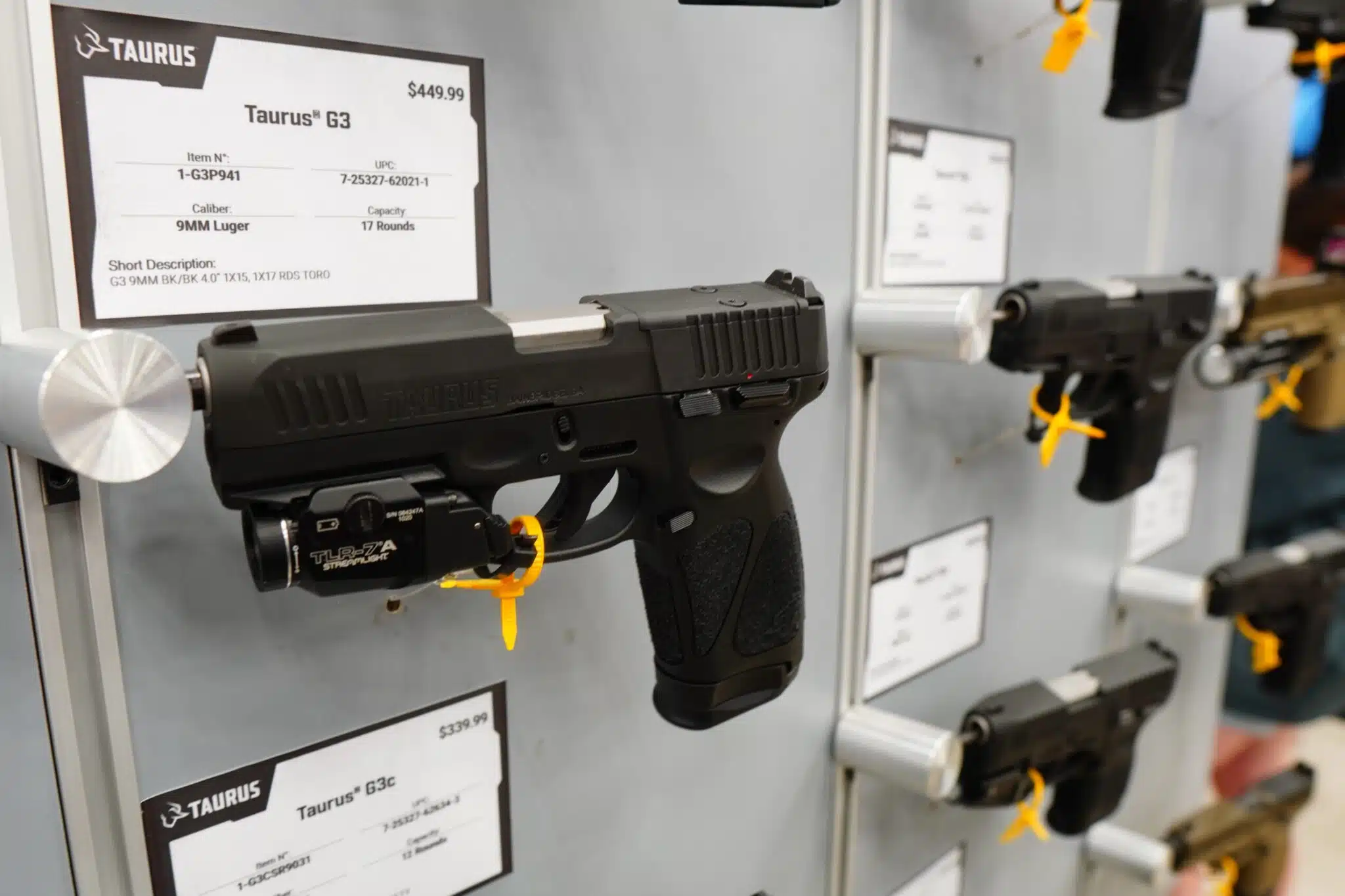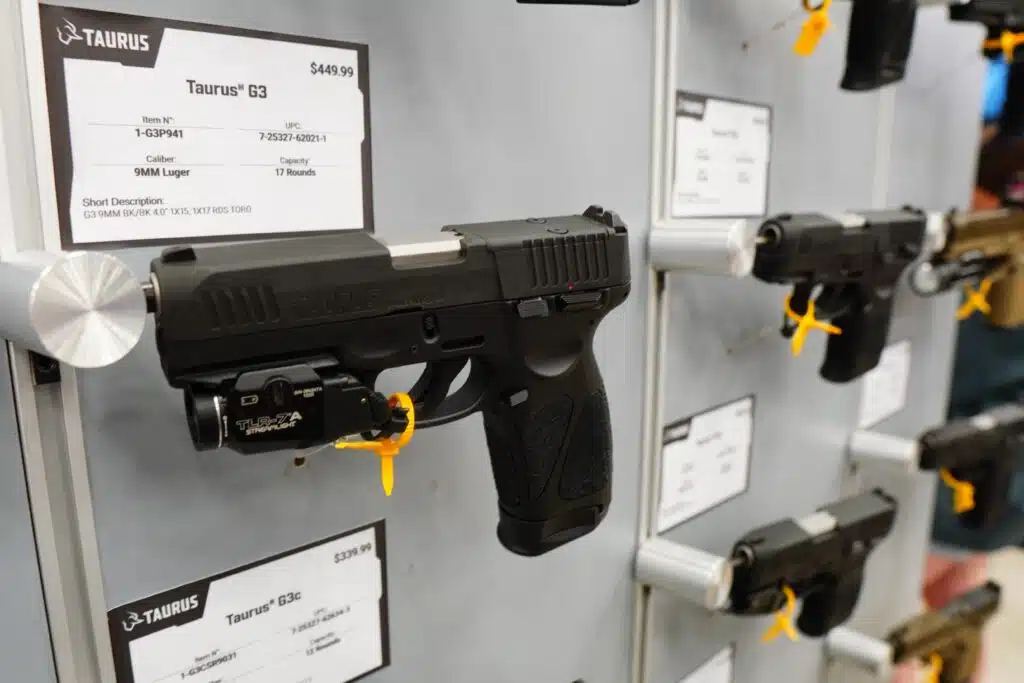 Analysis: What's in the Massive Massachusetts Gun-Control Bill [Member Exclusive]
By Jake Fogleman
Thus far, Massachusetts has lagged behind most of its formerly may-issue counterparts in passing a replacement gun-carry law following last June's Bruen decision. Now, Bay State lawmakers appear prepared to compensate for that delay by enacting a response bill far broader than any of its predecessors.
Massachusetts Representative Michael Day (D.) introduced HD 4420 late last month. The 140-page bill seeks to completely overhaul that state's gun laws to address, in his words, "a rogue Supreme Court" and "increasingly sophisticated criminal activity" in the state.
"While the Commonwealth's gun laws are among the best in the nation, unrelenting acts of violence and the Supreme Court's deleterious Bruen decision demand legislative action both here in Massachusetts and on the Federal level," Massachusetts House Speaker Ron Mariano (D.) added, according to the Boston Herald.
The gun-rights world has reacted to the bill with horror. The NRA declared the bill "unprecedented" in its scope, while the Gun Owners Action League, a Massachusetts gun rights group, has taken to calling the bill the "Lawful Citizens Imprisonment Act."
With such strong conviction attached to either side of the bill, it's important to understand what the current text of the bill does and does not do.
If you're a Reload Member, click here to read the rest. If not, join today for exclusive access to this and hundreds of other analysis pieces!
---
Outside The Reload
Tennessee lawmakers propose alternatives to Gov. Lee's red-flag bill | The Tennessean | By Vivian Jones
Biden's Enhanced Background Checks Appear to Be Working | The Trace | By Chip Brownlee
Why is San Jose's gun insurance law going unused? | The Mercury News | By Gabriel Greschler
Gun Rights Battles Brew in Massachusetts in Supreme Court's Wake | Bloomberg Law | By Allie Reed
5 Democrats, 1 Republican face recalls for red flag votes in Michigan | Michigan Live | By Ben Orner and Simon Schuster
Survey of 30 U.S. Cities Shows Nearly 10 Percent Drop in Homicides in 2023 | New York Times | By Tim Arango
---
That's it for this week in guns.
If you want to hear expert analysis of these stories and more, make sure you grab a Reload membership to get our exclusive analysis newsletter every Sunday!
I'll see you all next week.
Thanks,
Stephen Gutowski
Founder
The Reload