Judge Ketanji Brown Jackson took center stage this week as the Senate Judiciary Committee considered her lifetime appointment to the Supreme Court. We watched the hours and hours of questioning to see what more might be revealed about her approach to the Second Amendment. While guns did not receive top billing, Jackson was directly asked about the issue on several occasions.
I take a look at what she was asked, how she responded, and what that tells us about how she might rule once on the Court.
We also saw an incredible example of bravery from armed townspeople in a small, but strategically important, Ukrainian farm town. It shows how even hunting rifles and spirited civilians can play a key role alongside trained soldiers with shoulder-fired rockets under the right circumstances.
The march of permitless carry continued on back in the states with Indiana becoming the 24th to adopt the policy. Contributing Writer Jake Fogleman takes a look at how gun-carry regulations have only moved in one direction over the past 30 years and are poised to continue doing so.
Gun-control advocates scored a win this week too, though. Washington State officially banned the sale of ammunition magazines that can hold more than ten rounds. Gun companies are scrambling to supply those mags to Washington residents before the deadline hits this summer.
Plus, the lawyer who dismantled America's stun-gun bans joins the podcast!
---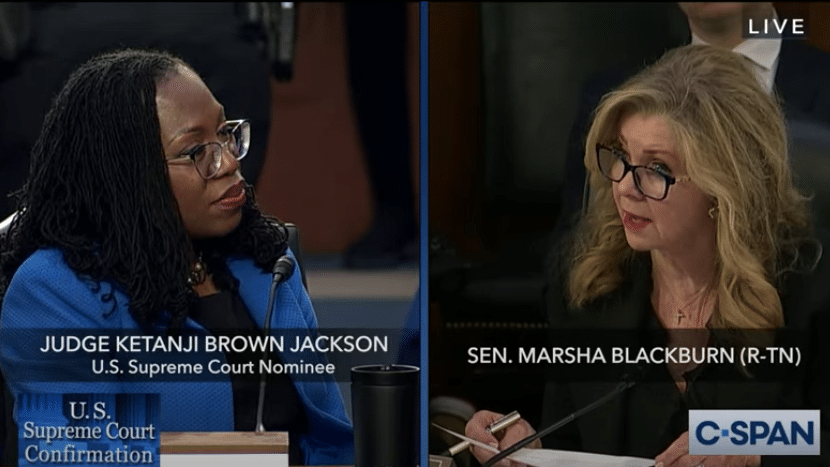 Judge Jackson Sidesteps Question on Constitutionality of Gun-Carry Licensing
By Stephen Gutowski
What Judge Ketanji Brown Jackson believes about the Constitutionality of subjective gun-licensing schemes was left unanswered on Wednesday.
President Joe Biden's (D.) nominee to fill the upcoming vacancy on the Supreme Court refused to answer a question about subjective permitting laws during her confirmation hearing. Senator Marsha Blackburn (R., Tenn.) asked Jackson to explain why gun rights can be subject to a local official's "discretionary issuance of a license." Jackson responded she could not answer the question since it was at issue in a gun-carry case before the Court.
Click here to get the full story.
---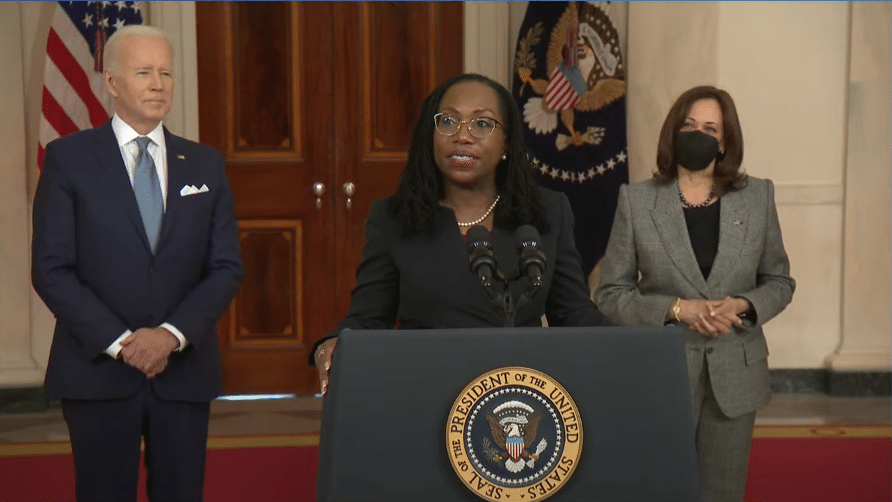 Analysis: What We Learned About Ketanji Brown Jackson's View on Guns [Member Exclusive]
By Stephen Gutowski
President Joe Biden's Supreme Court nominee was grilled on her judicial beliefs in this week's confirmation hearing. So, what did she have to say about gun litigation?
Judge Ketanji Brown Jackson had three significant exchanges on guns during her time before the Senate Judiciary Committee. They provided some insight into what she thinks about previous rulings by the Court. What she wouldn't say was equally telling.
If you're already a Reload member, click here to read full analysis. If not, make sure you pick up a membership today! Your purchase will help fund our pursuit of sober, serious firearms reporting and analysis. It'll also get you exclusive access to dozens of pieces like this one.
---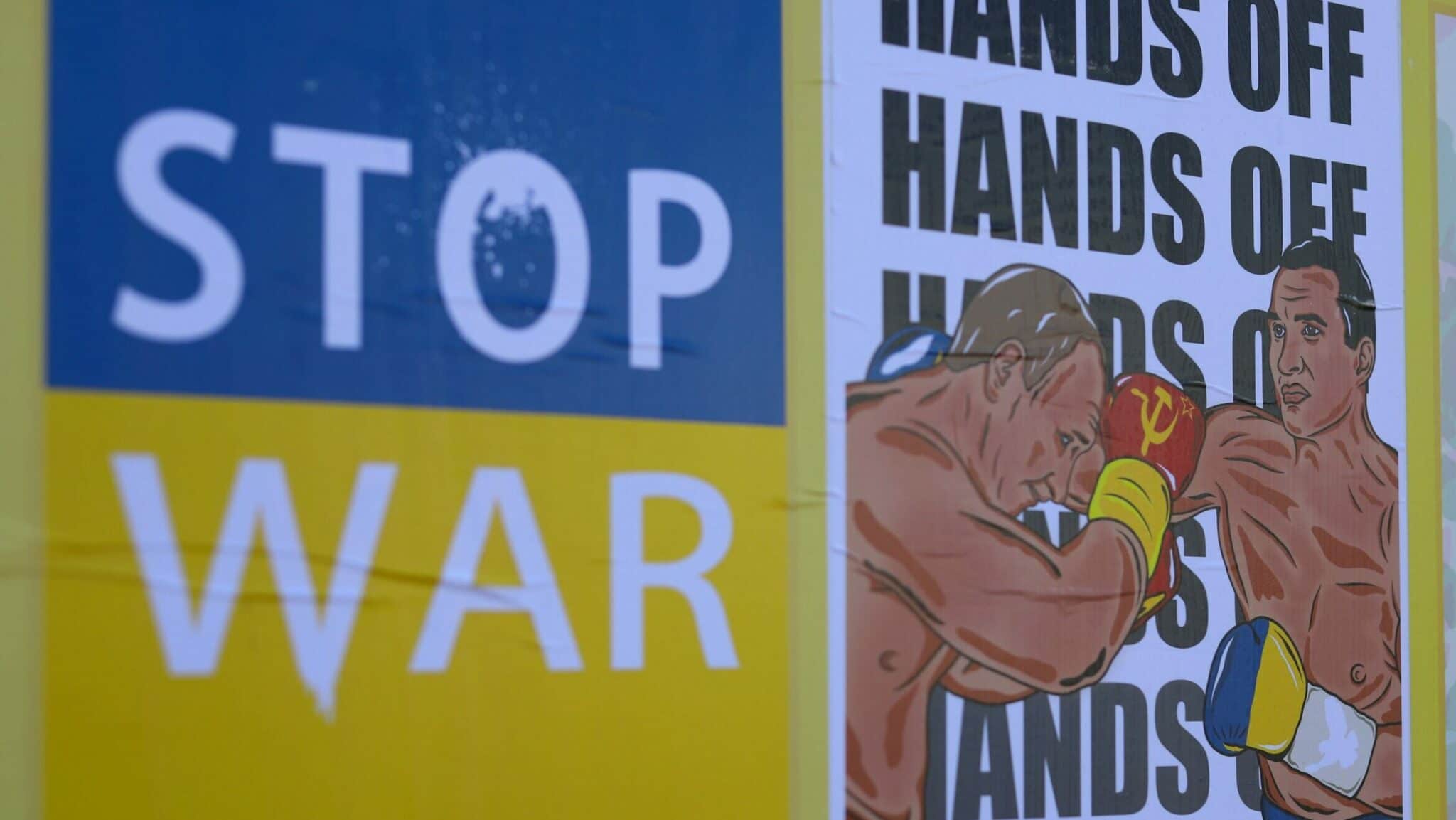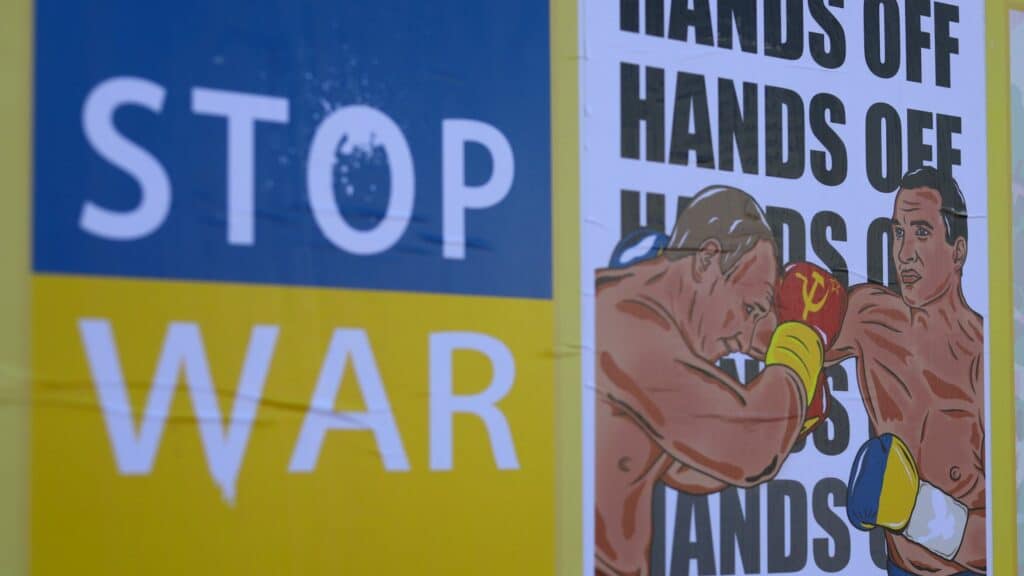 Armed Ukrainian Farmers Help Repel Russian Attack on Key Bridge
By Jake Fogleman
Armed civilians played an outsized role in an important battle in the Russian invasion of Ukraine.
The farming community of Voznesensk helped Ukrainian troops fight off a mechanized attack by Russian troops who were eager to seize the town's strategically valuable bridge, according to a BBC report published on Tuesday. After two days of heavy combat, the ragtag combined civilian-military force drove the armored invasion back the way it came.
"We used hunting rifles, people threw bricks and jars, old women loaded heavy sandbags," a local shopkeeper by the name of Alexander told the BBC. "The Russians didn't know where to look or where the next attack would come from. I've never seen the community come together like that."
Click here to continue reading.
---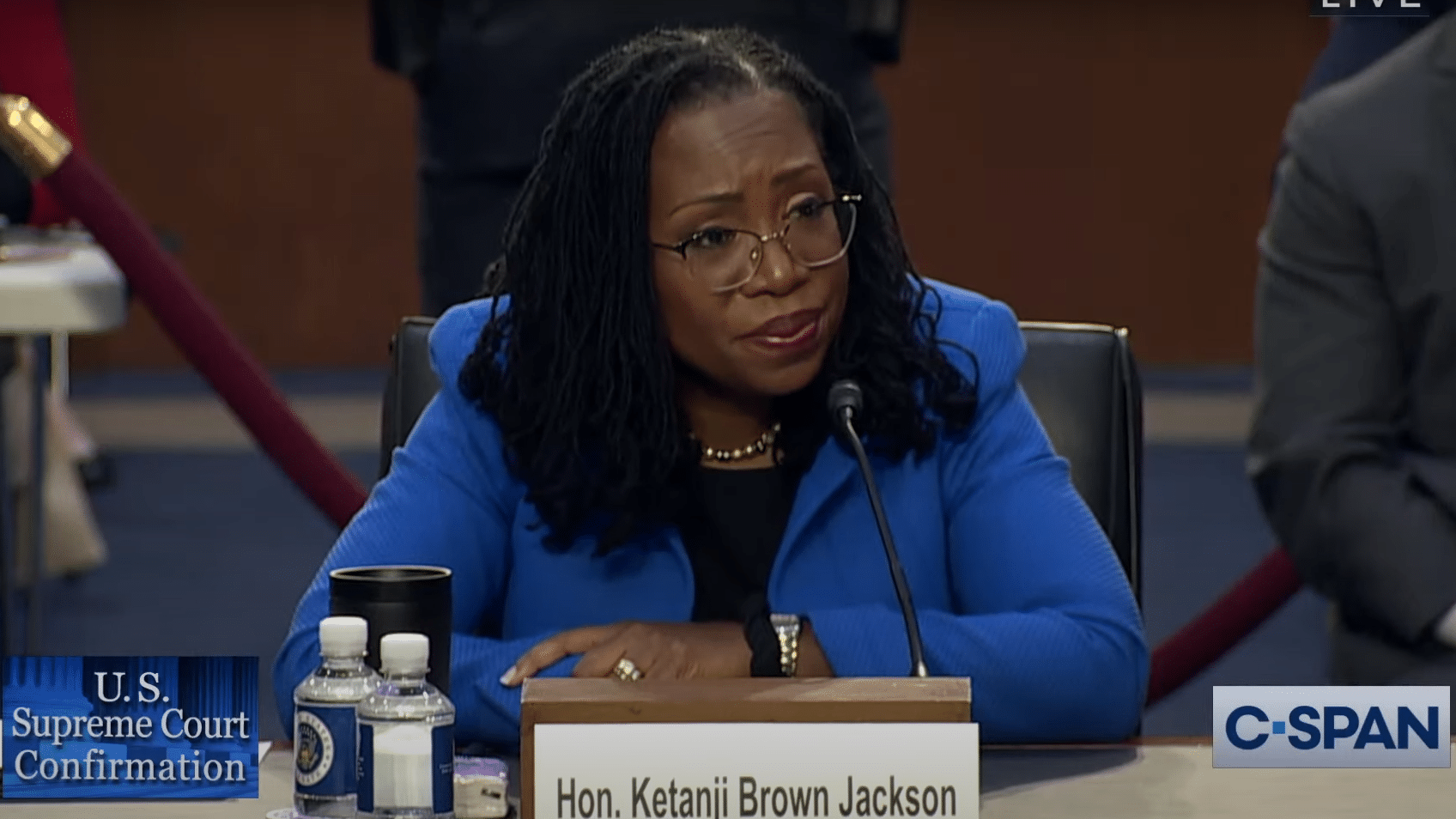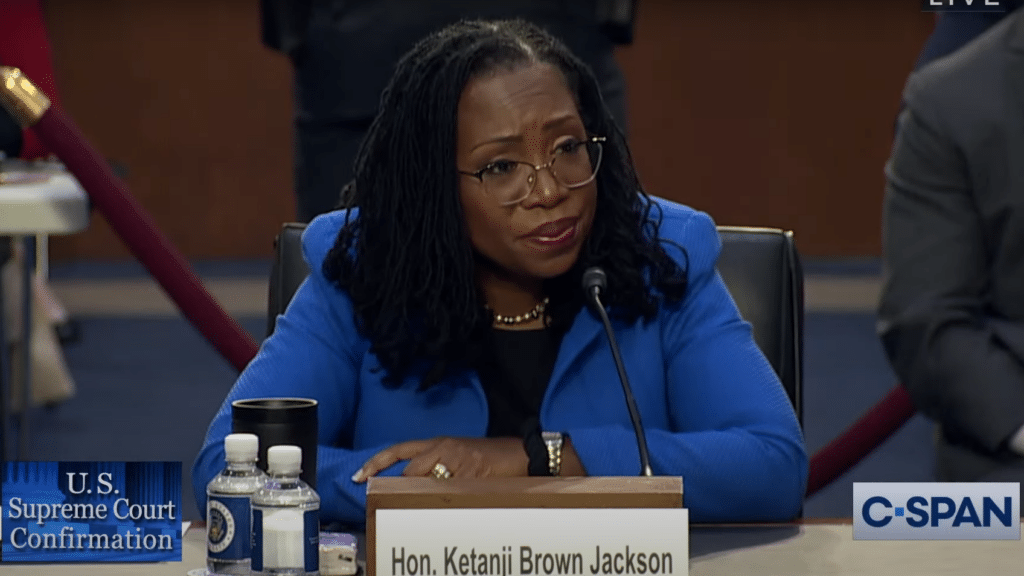 Biden Supreme Court Nominee Says Gun-Rights Precedent Should be Equally Respected
By Stephen Gutowski
Judge Ketanji Brown Jackson told the Senate on Wednesday she believes all Supreme Court precedents deserve equal respect, including the Court's landmark gun-rights ruling.
During an exchange with Senator John Cornyn (R., Texas) Jackson said she believes all precedents should be honored. She reiterated that she recognizes the Supreme Court established the Second Amendment protects an individual right to keep and bear arms in 2008's Heller v. D.C. decision. She said she doesn't believe that percent should be viewed any differently from other precedents, including the one set in Roe v. Wade.
---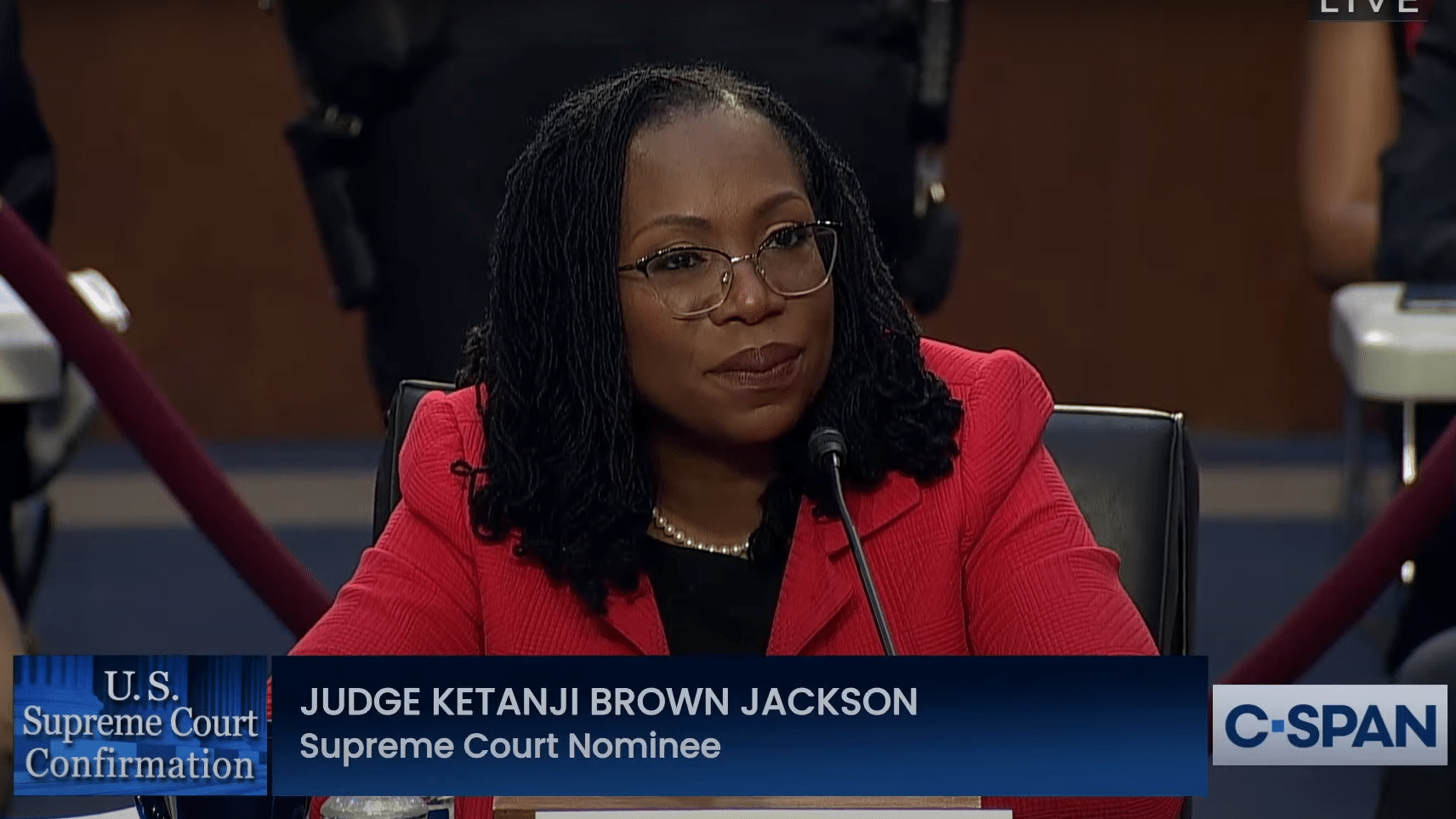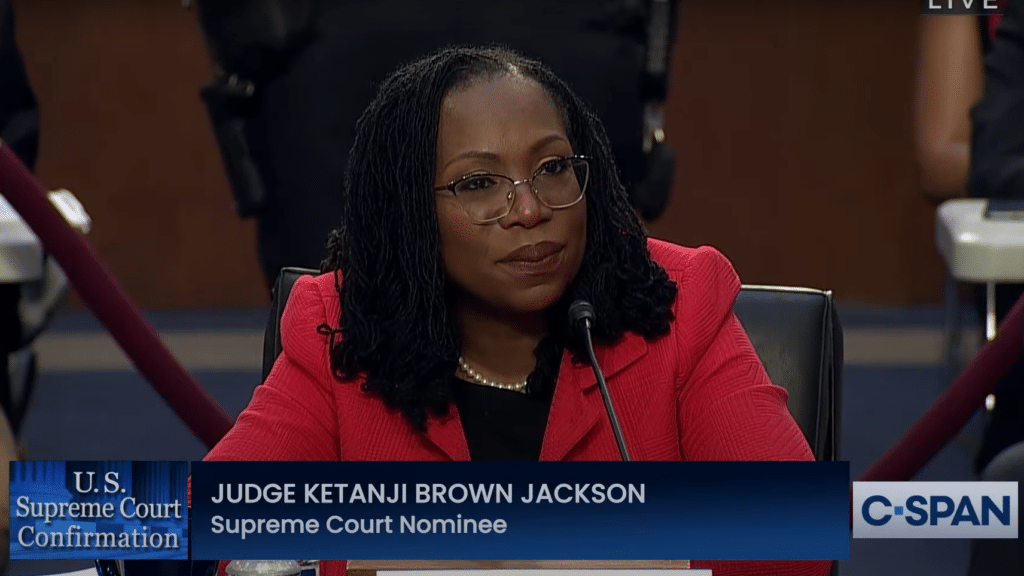 Biden Supreme Court Nominee Says Supreme Court Established Second Amendment as 'Fundamental Right'
By Stephen Gutowski
Judge Ketanji Brown Jackson affirmed Supreme Court Second Amendment precedent during her confirmation hearing.
Senator Chuck Grassley (R., Iowa) asked President Joe Biden's nominee to the High Court for her views on gun-rights protections afforded by the Constitutional. He asked for Jackson's personal view on gun rights. Jackson replied with Supreme Court precedent.
"Do you believe the individual right to keep and bear arms is a fundamental right?" Grassley asked.
"Senator, the Supreme Court has established that the individual right to keep and bear arms is a fundamental right," Jackson responded.
Click here to read the full piece.
---
Podcast: Interviewing the Lawyer Who Dismantled America's Stun-Gun Bans
By Stephen Gutowski
Rhode Island's statewide stun-gun ban was overturned by a federal court this week. It was the last of its kind, and the latest to fall in what's becoming a systemic dismantling of the prohibitions across the country.
The effort to liberalize stun gun and taser laws wasn't undertaken by any of the major gun-rights groups or civil-rights organizations. It hasn't been backed by anyone with deep pockets. Instead, it's been something of a passion project for a lawyer who started off with a $10,000 budget.
That lawyer is Alan Beck, and he's our guest on this week's episode of the podcast.
Beck describes what motivated him to get involved in stun-gun litigation. He also explains how a key 2016 Supreme Court decision added fuel to the fire which swept through multiple state and local bans.
He explained his strategy for tearing down the prohibitions and how that same strategy could foreshadow what's possible for other areas of Second Amendment litigation. He also details how places like Hawaii have tried to push back against the courts striking down their stun-gun bans by imposing restrictions just short of prohibitions. And he says that's exactly how states forced to give up their restrictive gun-carry laws could react.
Speaking of Hawaii, Beck has also filed a number of suits against that state's outlier gun laws. The most famous of which is Young v. Hawaii where he was able to convince a lower court to toss the state's total ban on open carry before being reversed at the Ninth Circuit. That case is now pending appeal at the Supreme Court. We talk about why Hawaii has similarly been neglected by most gun-rights groups despite having some of the strictest gun laws in the country.
Reload member Nathan Gorenstein also joins the show for a member segment. The former Philadelphia Inquirer editor shares how he became interested in guns, and how legendary gun designer John Moses Browning piqued his interest enough to write an entire book about him.
Plus, contributing writer Jake Fogleman and I discuss the latest state to adopt permitless gun-carry.
You can listen to the show on your favorite podcasting app or by clicking here.
You can also watch the video podcast on our YouTube channel.
---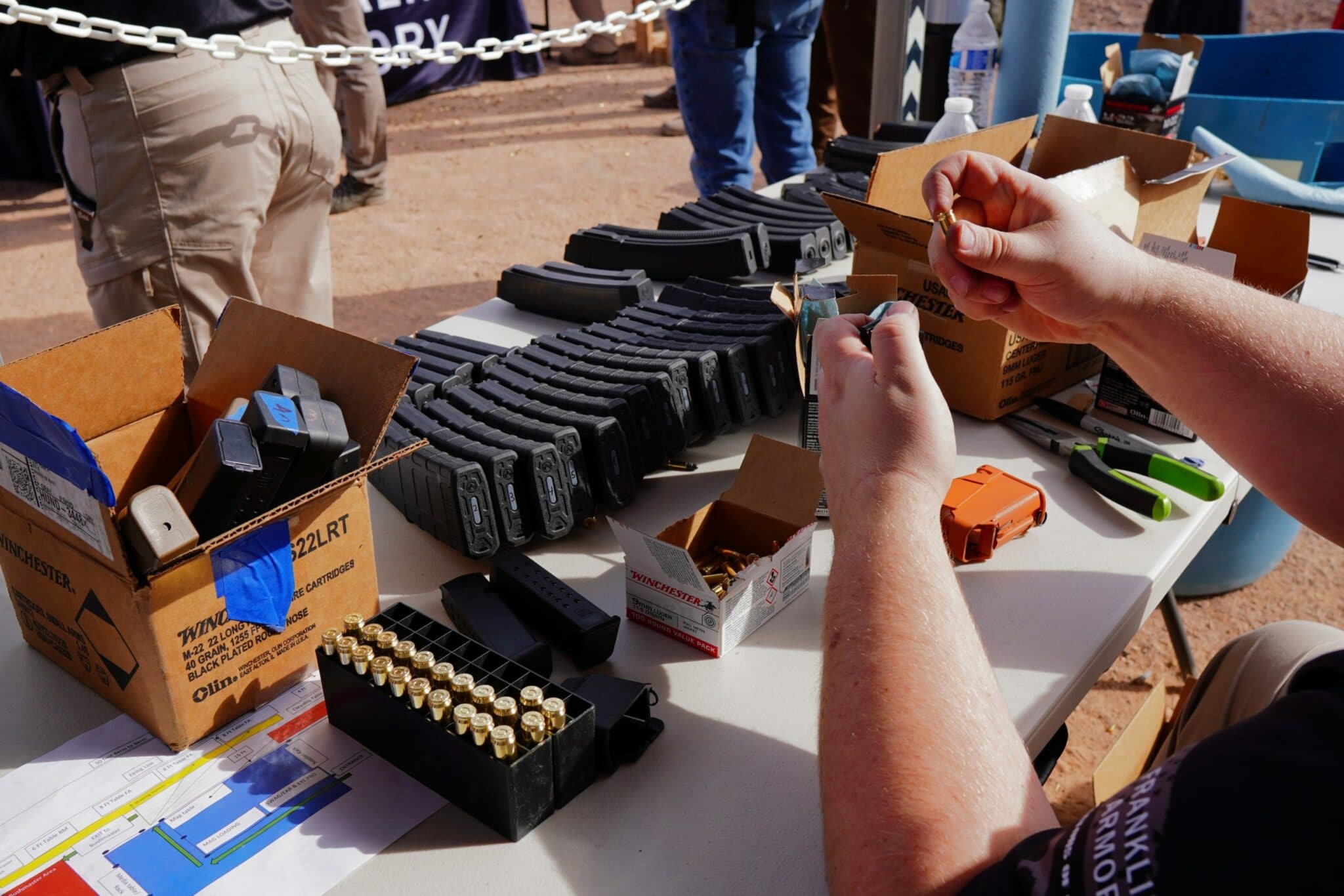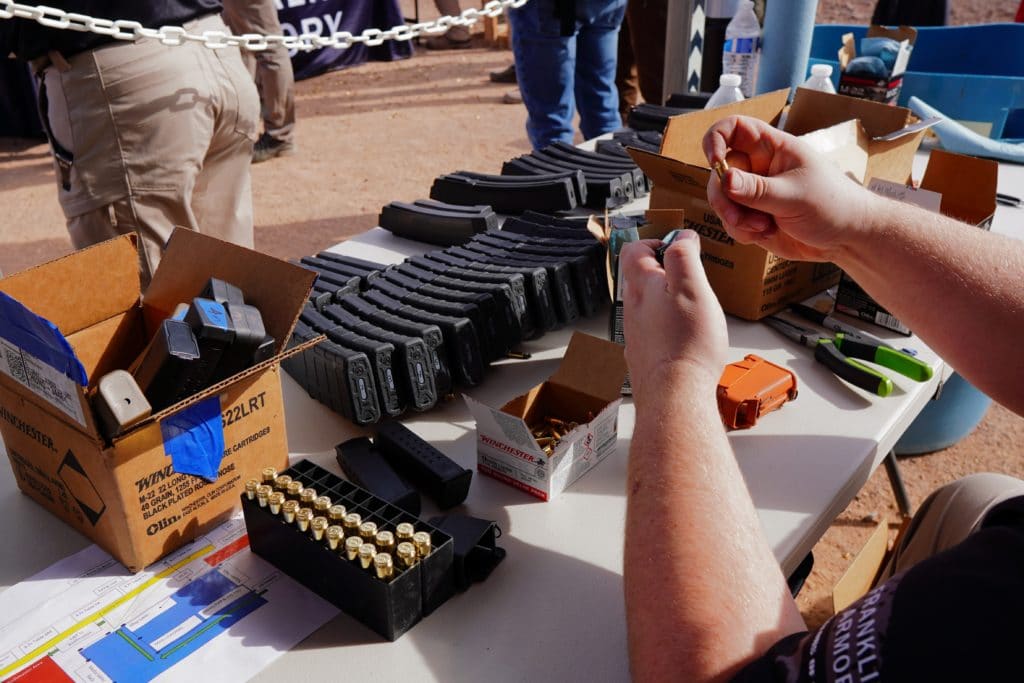 Washington Governor Inslee Signs Ammo Magazine Ban
By Jake Fogleman
Gun owners in Washington state will soon see their options for ammunition magazines severely diminished.
Governor Jay Inslee (D.) signed Senate Bill 5078 into law on Wednesday. The bill will prohibit the manufacture, distribution, and sale of magazines that can hold more than 10 rounds of ammunition. It will go into effect on July 1.
"It restricts access to large-capacity magazines in Washington to help reduce the number of horrific fatalities and injuries in mass shooting events," the Governor said during the signing. "We know these types of policies are effective and we know that they save lives. I'm happy to sign this bill."
Click here to continue reading.
---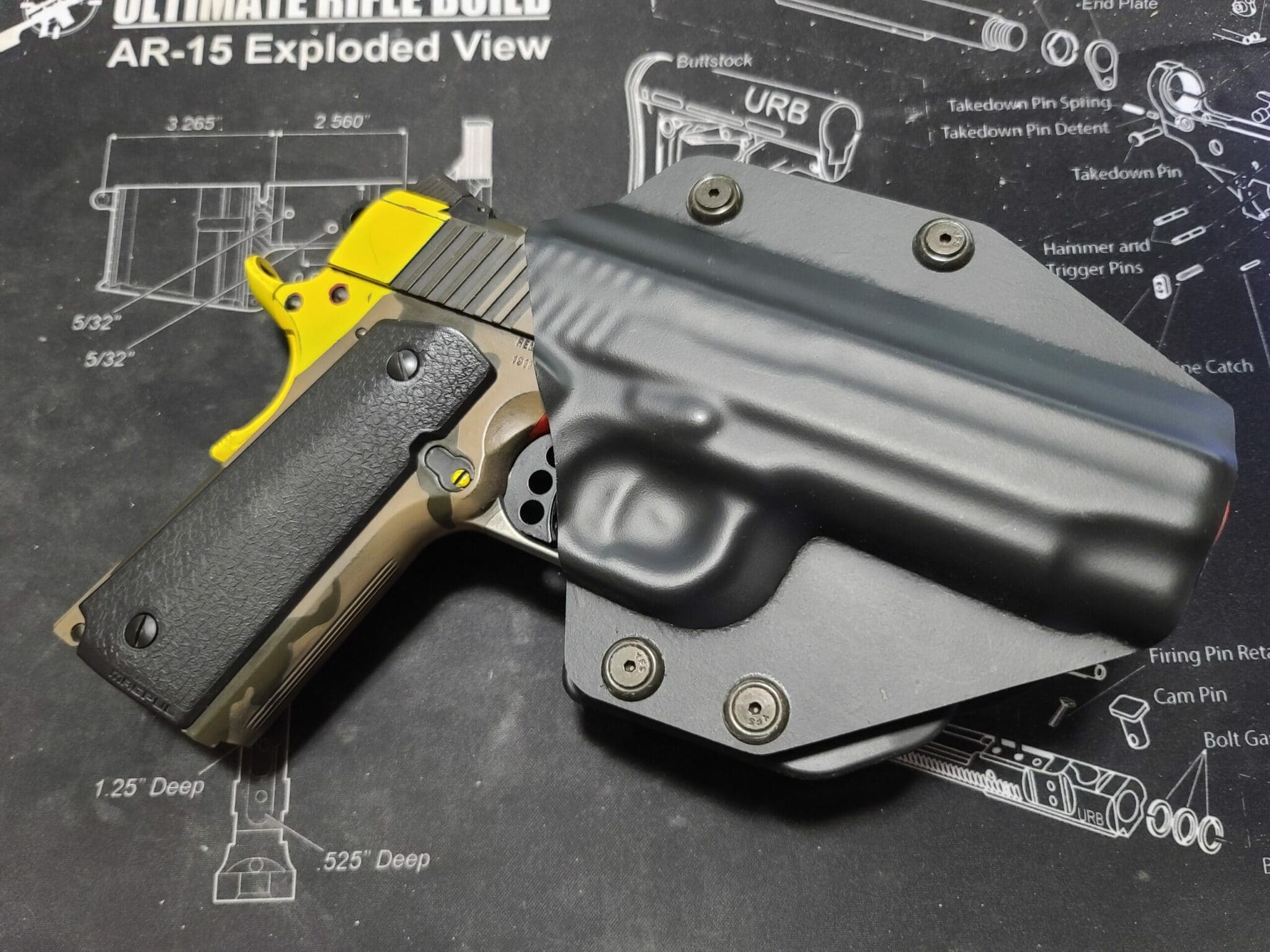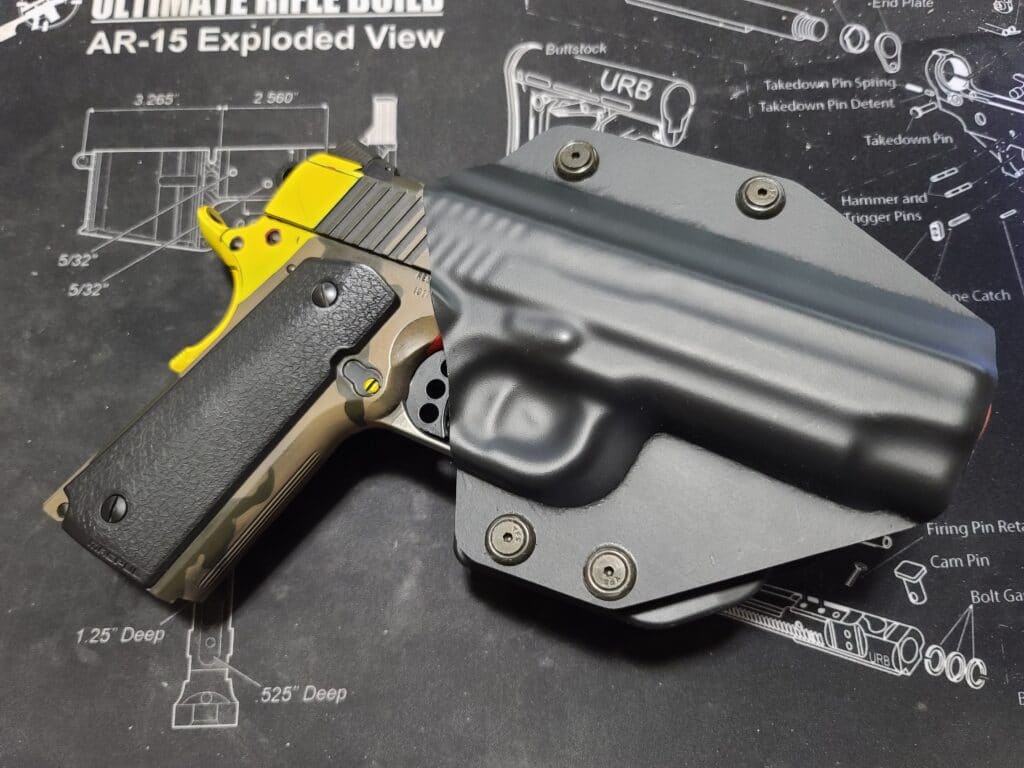 Indiana Becomes 24th Permitless Gun-Carry State
By Stephen Gutowski
Gun-rights advocates notched another win in the fight over gun-carry laws on Monday.
Indiana Governor Eric Holcolm (R.) signed a bill removing the permit requirement for concealed carry. Bill HEA1296 will allow any adult who can lawfully own a handgun to carry it concealed without a permit. That makes Indiana the 24th state to adopt the policy. It also makes it the third state to do so this year.
Holcolm's signiture comes after the state senate passed the bill 30-20, and the state house passed it 68-30 earlier this month. Holcolm told The Reload he would "make the best determination for all Hoosiers" shortly after the bill passed, and apparantly came down on the side of signing it. However, he did not respond to a request for comment on his decision.
---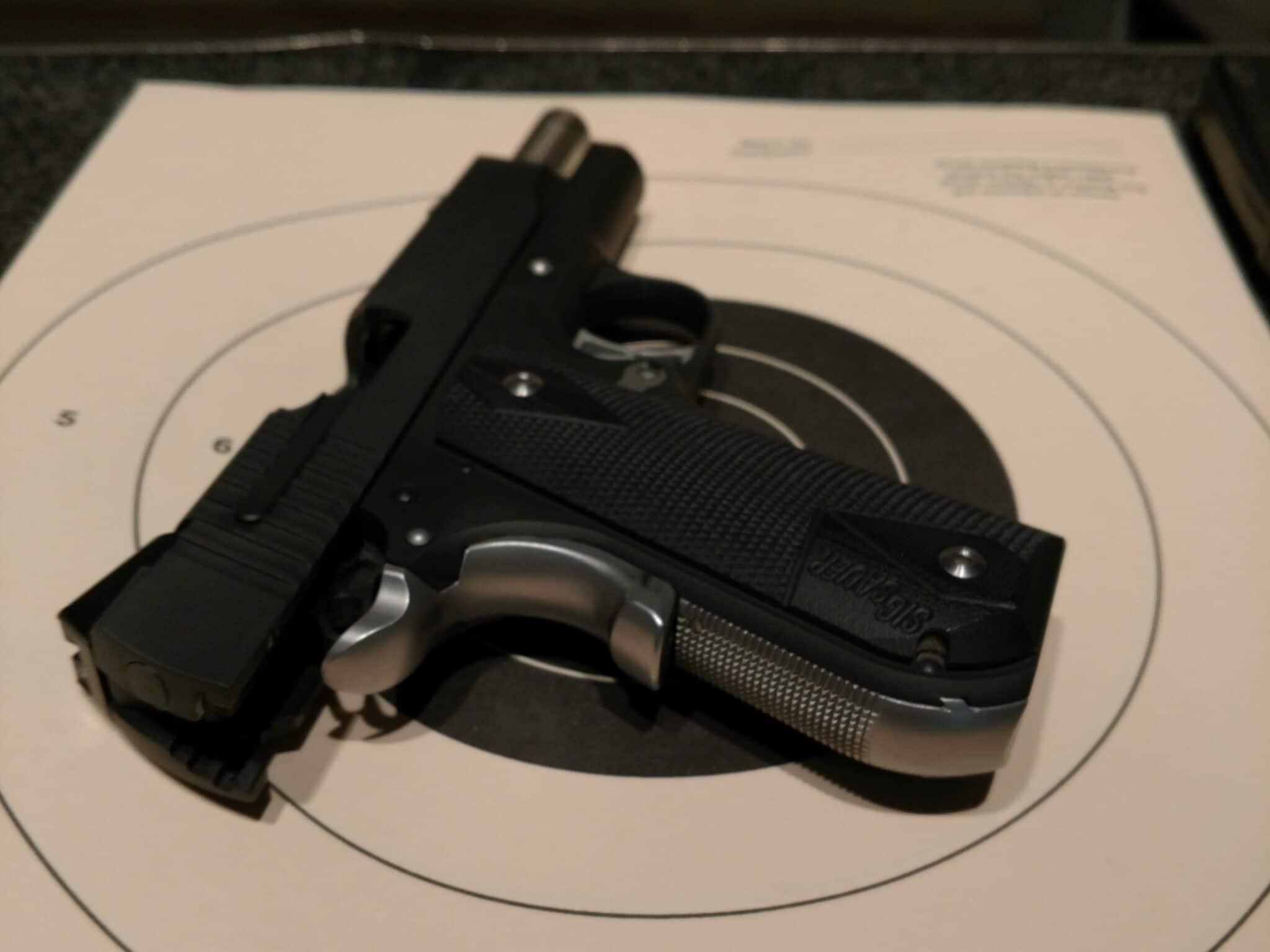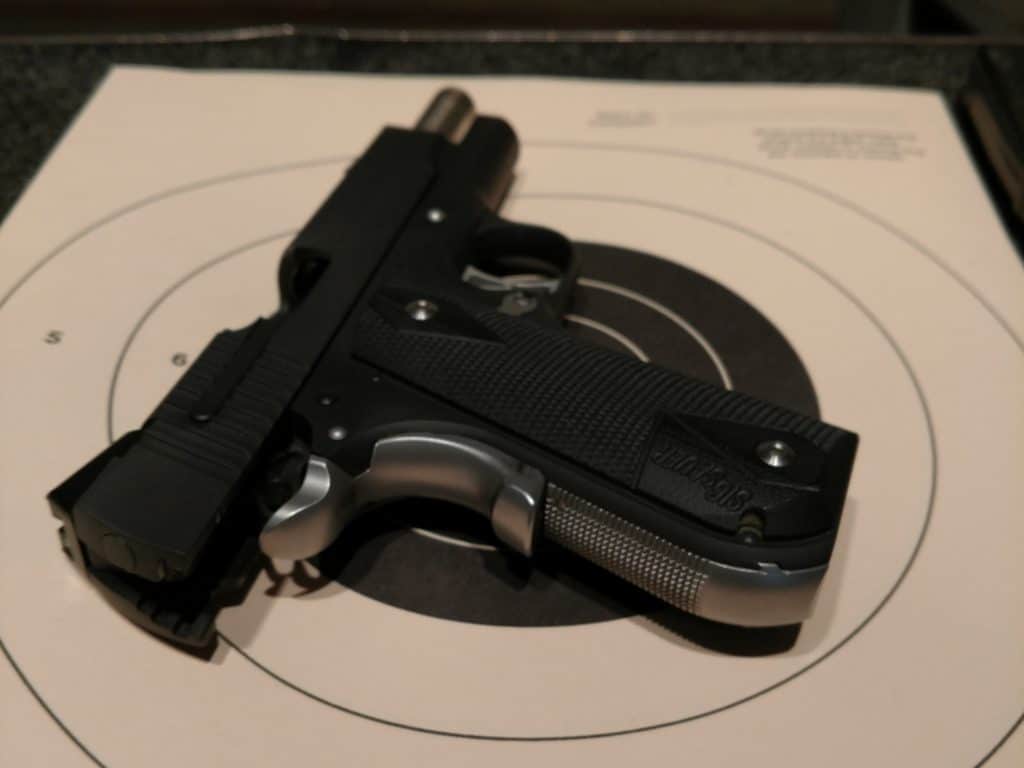 Analysis: Gun-Carry Laws are Only Moving Towards Fewer Restrictions [Member Exclusive]
By Jake Fogleman
Last week the politics of gun carry hit a major milestone when, upon the signing of a permitless carry bill in Alabama, the policy of allowing legal gun owners to carry a concealed firearm without a permit became the most popular standard in the country. This week saw that trend continue with the adoption of permitless gun-carry in the state of Ohio after Governor Mike DeWine (R.) signed the bill into law Monday.
While his signing of the bill was not as balance-altering as his immediate predecessor, it did reveal something important about the growing political popularity of permitless gun-carry.
If you're already a Reload member, click here to read full analysis. If not, make sure you pick up a membership today! Your purchase will help fund our pursuit of sober, serious firearms reporting and analysis. It'll also get you exclusive access to dozens of pieces like this one.
---
Outside The Reload
Asian American women and seniors line up for free pepper spray | Spectrum News NY1 | By Anna Lucente Sterling
Australian gun owners demand apology for police map showing their locations | Sydney Morning Herald | By Hamish Hastie 
Second Amendment Protection Act signed with support of law enforcement | Wyoming Tribune Eagle | By Jasmine Hall
No more concealed carry fees for South Dakota residents | KELOLAND News | By Rae Yost
Whitmer vetoes bill on concealed pistol processing in emergencies | WDIO | By David Eggert
Tax incentives for gun safes a point of unity | Bearing Arms | By Tom Knighton
---
That's it for this week in guns.
If you want to hear my analysis of these stories and more, make sure you grab a Reload membership to get the exclusive analysis newsletter every Sunday!
I'll see you all next week.
Thanks,
Stephen Gutowski
Founder
The Reload