Permitless gun-carry took one small step forward and one giant leap. Indiana's legislature sent the policy to Governor Eric Holcomb (R.) early this week. Then Alabama's legislature sent their version to Governor Kay Ivey (R.) who immediately signed it.
Now, permitless carry is the dominant gun-carry regulation in the country. Contributing Writer Jake Fogleman takes a look at just how far right-to-carry advocates have come over the past few decades in a member-exclusive piece.
The firearms industry upped its efforts to help Ukraine resist the Russian invasion this week. Major ammo brands donated a million rounds to the effort. Remington, CCI, Speer, and Federal Ammunition are using their pre-existing working relationship with the Ukrainian military to help resupply the country.
Other gun companies are now preparing to deliver ammunition magazines to Washington State as a new ban on mags holding more than 10 rounds is signed into law. Purchases in the state are being prioritized to allow residents to get as many magazines as they want before the ban goes into effect.
I also take a look at what's next for the NRA with dissolution now off the table. The Hail Marry legal maneuvers on either side of the New York case have failed, but does that mean a resolution is close at hand?
Plus, former NRA board member Rocky Marshall joins the podcast to discuss his critiques of Wayne LaPierre and other NRA leaders.
---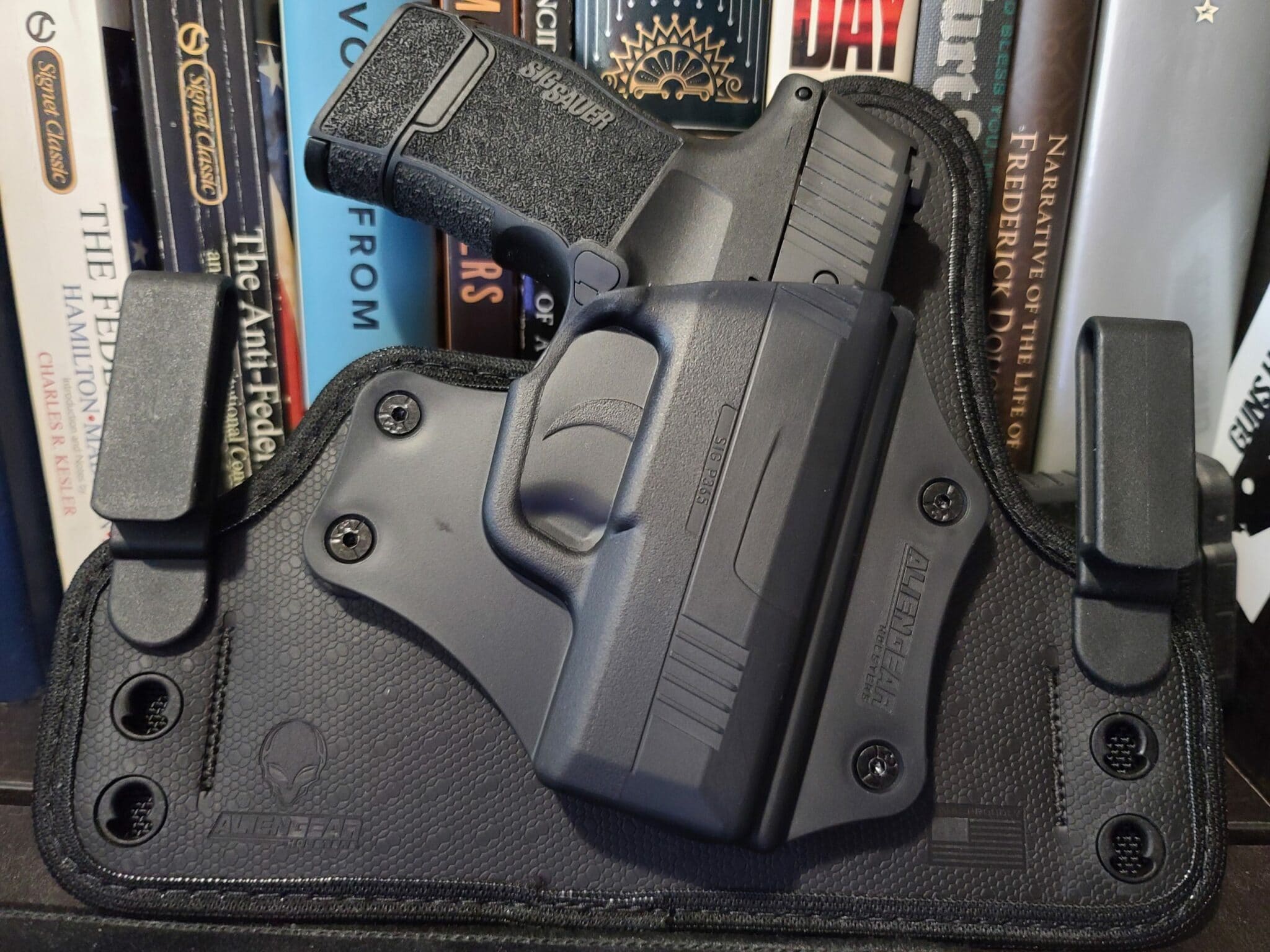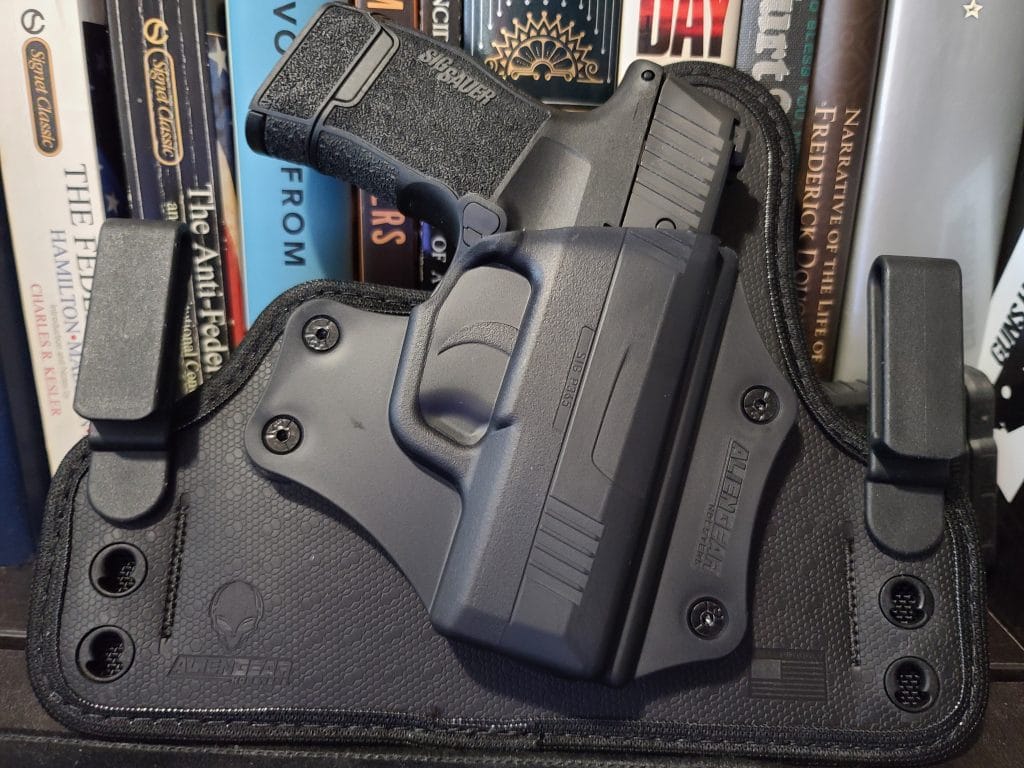 Alabama Goes Permitless
By Jake Fogleman
Allowing concealed gun-carry without a permit is now the most common policy in the country.
A joint conference committee of Alabama state Senators and Representatives came to an agreement on a version of a permitless carry bill on Thursday. The bill was then sent to Governor Kay Ivey (R.), who immediately signed it into law.
"Unlike states who are doing everything in their power to make it harder for law abiding citizens, Alabama is reaffirming our commitment to defending our Second Amendment rights," Governor Ivey said in a statement. "I have always stood up for the rights of law-abiding gunowners, and I am proud to do that again today."
Click here to read the full piece.
---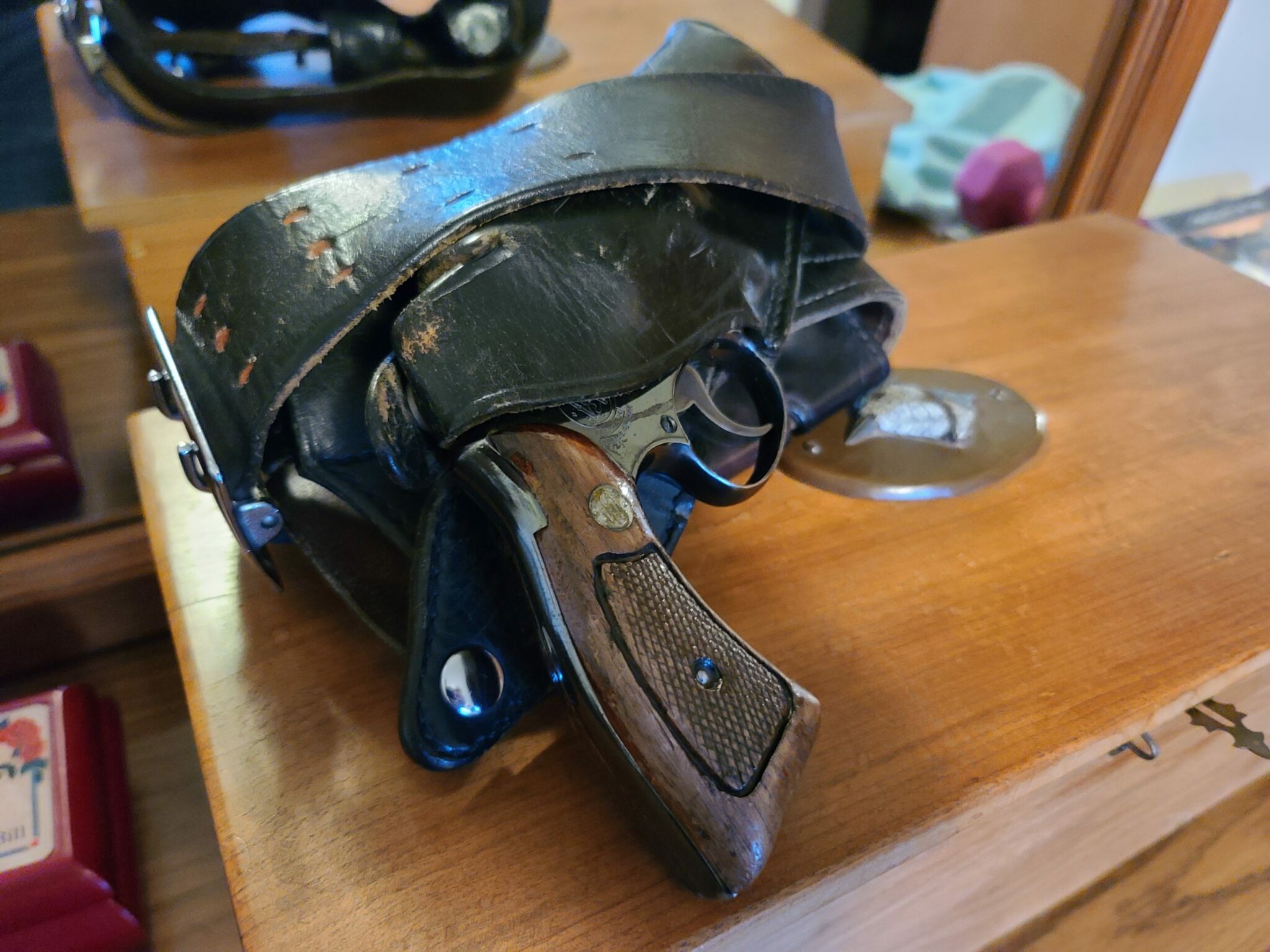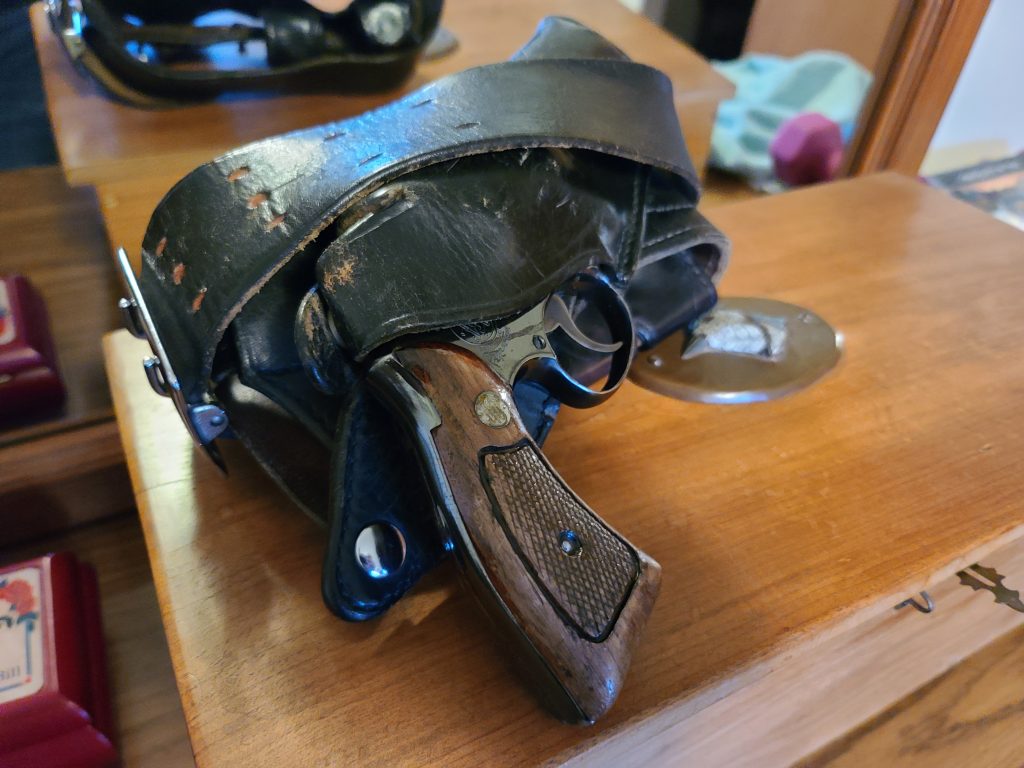 Analysis: A Milestone in the Politics of Gun Carry [Member Exclusive]
By Jake Fogleman
This week saw the addition of a new permitless gun-carry state in the U.S.
Alabama officially passed the policy into law on Thursday. In doing so, it became the 22nd state with a permitless or, "Constitutional carry" regime.
Alabama was not the first state to pass a permitless-carry bill out of the legislature this year, but it wasted no time becoming the first to sign the measure into law. Governor Kay Ivey (R.) signed the bill just hours after it left the state assembly. And with her signature marked a new turning point in the realm of gun-carry politics: more states now have permitless gun-carry regimes than any other type of policy.
If you're already a Reload member, click here to read the piece. If not, make sure you pick up a membership today! Your purchase will help fund our pursuit of sober, serious firearms reporting and analysis. It'll also get you exclusive access to dozens of pieces like this one.
---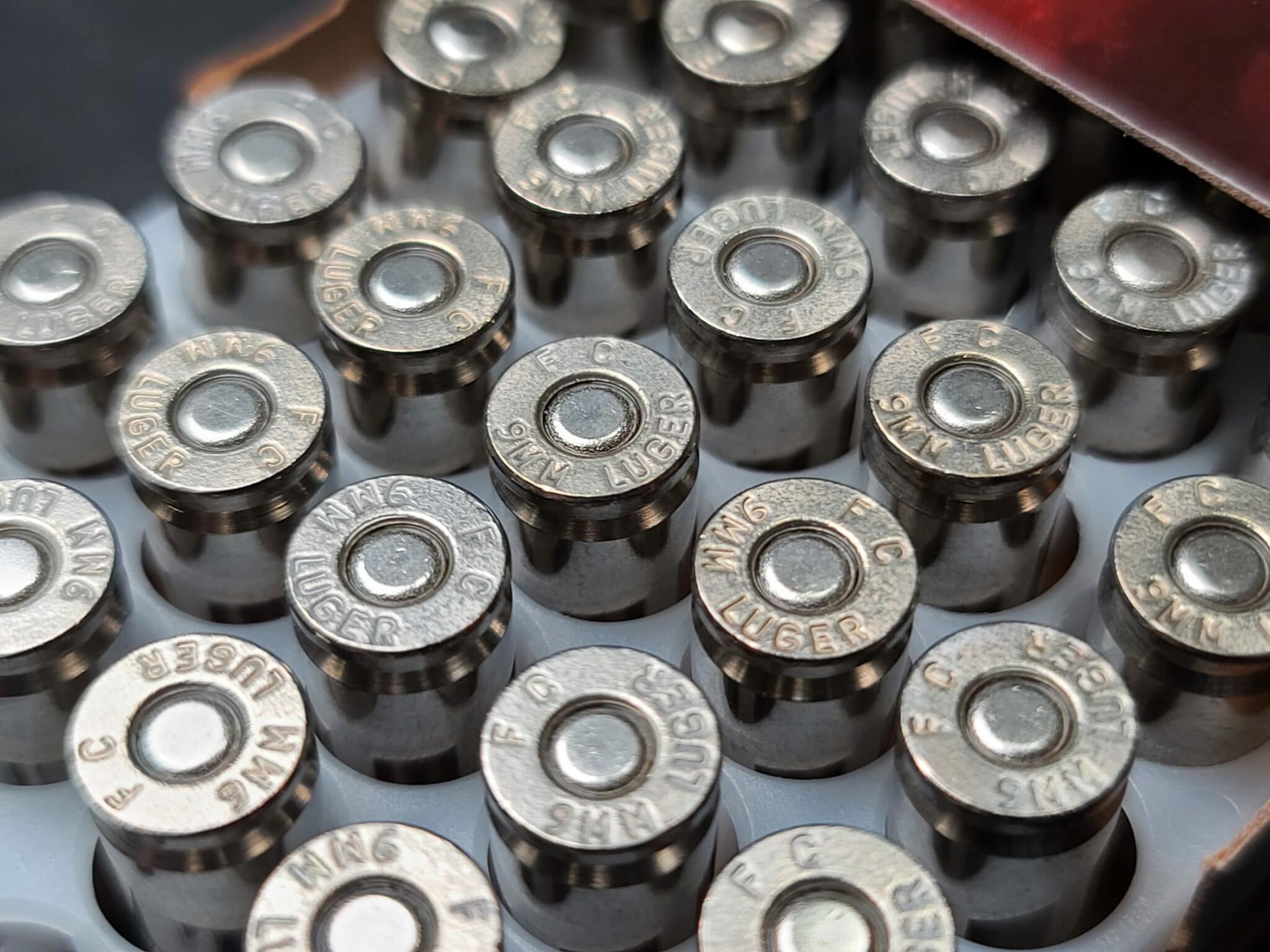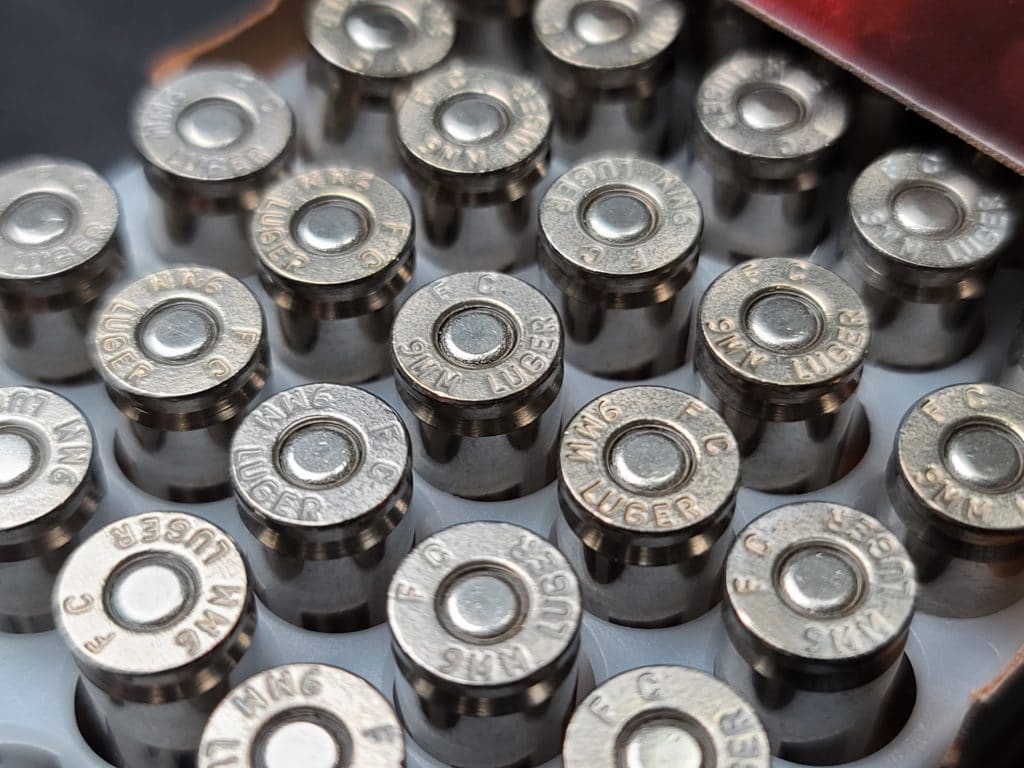 Top American Ammo Makers Donate a Million Rounds to Ukraine
By Stephen Gutowski
Ukrainians are getting new supplies courtesy of the American ammo industry.
Some of the most prominent ammunition brands in the country are donating a huge number of rounds to the Ukraine Armed Forces. Remington, CCI, Speer, and Federal Ammunition promised to send a million rounds of ammo to the besieged defenders. Jason Vanderbrink, president of the brands, said the companies have been supplying Ukraine for years and the donation is part of their commitment to arming America's allies.
Click here to continue reading.
---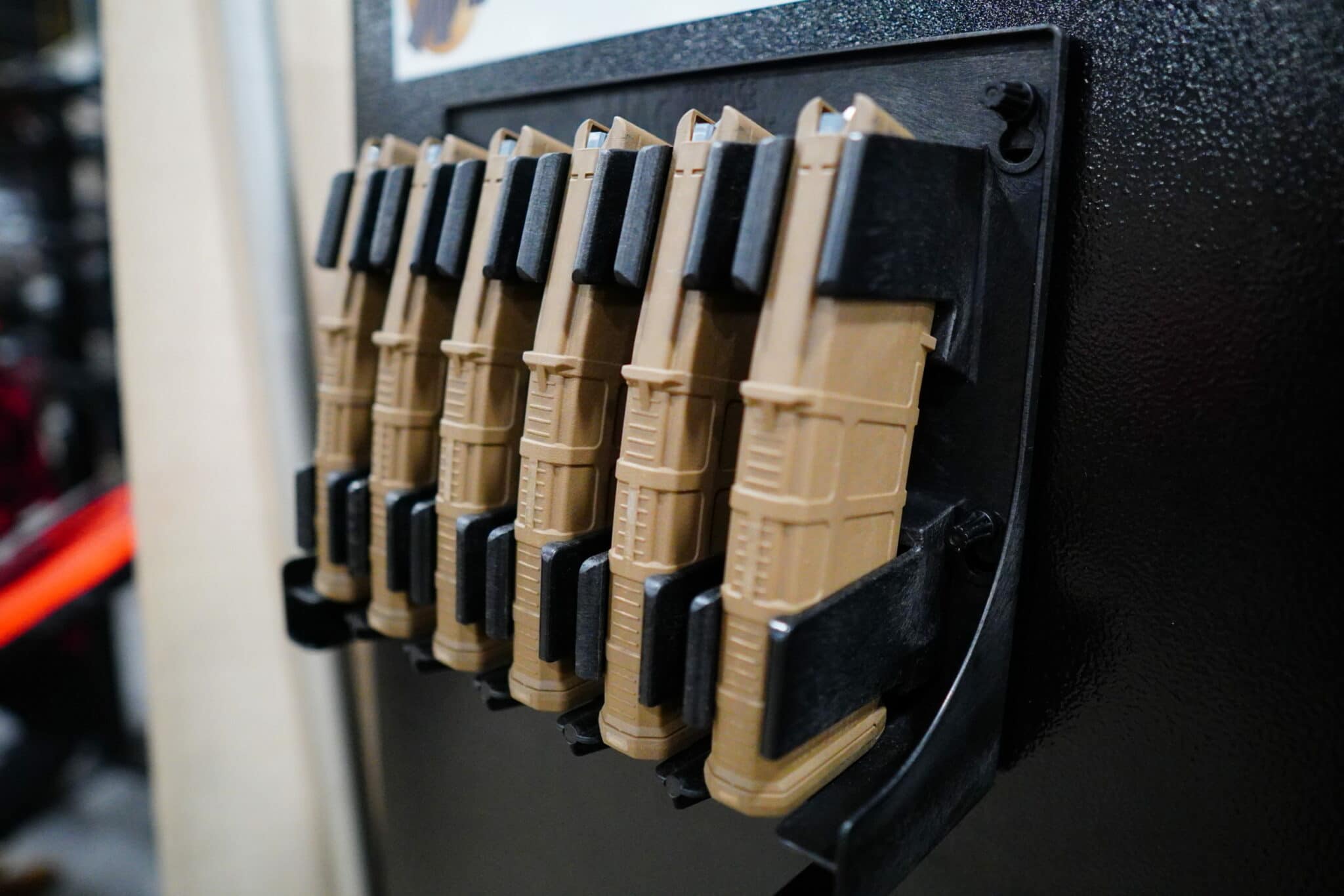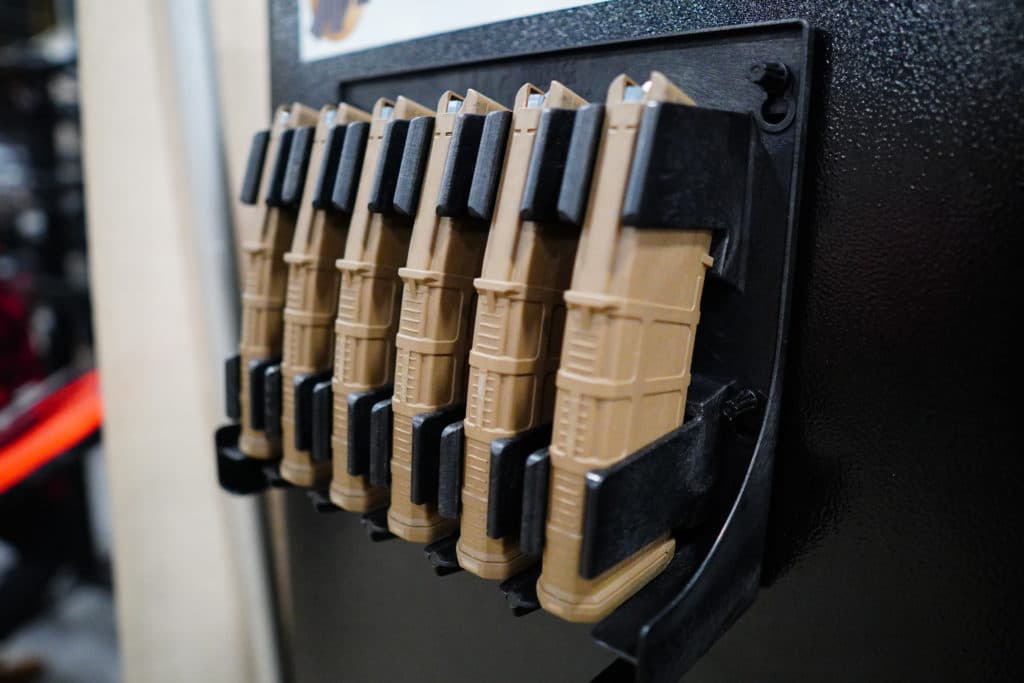 Ammo Mags Set to Flood Washington State Ahead of Ban
By Jake Fogleman
Washington state gun owners appear to be ready to take full advantage of magazine grandfathering ahead of a newly-passed ban. Sellers of those magazines are more than willing to help.
A collection of firearm-accessory manufacturers and distributors have publicly announced that they will be prioritizing orders for "high-capacity" ammunition magazines to customers located in Washington state. The companies encouraged gun owners to stock up before the state's new ammunition magazine law is expected to go into effect this July.
Click here to read the full story.
---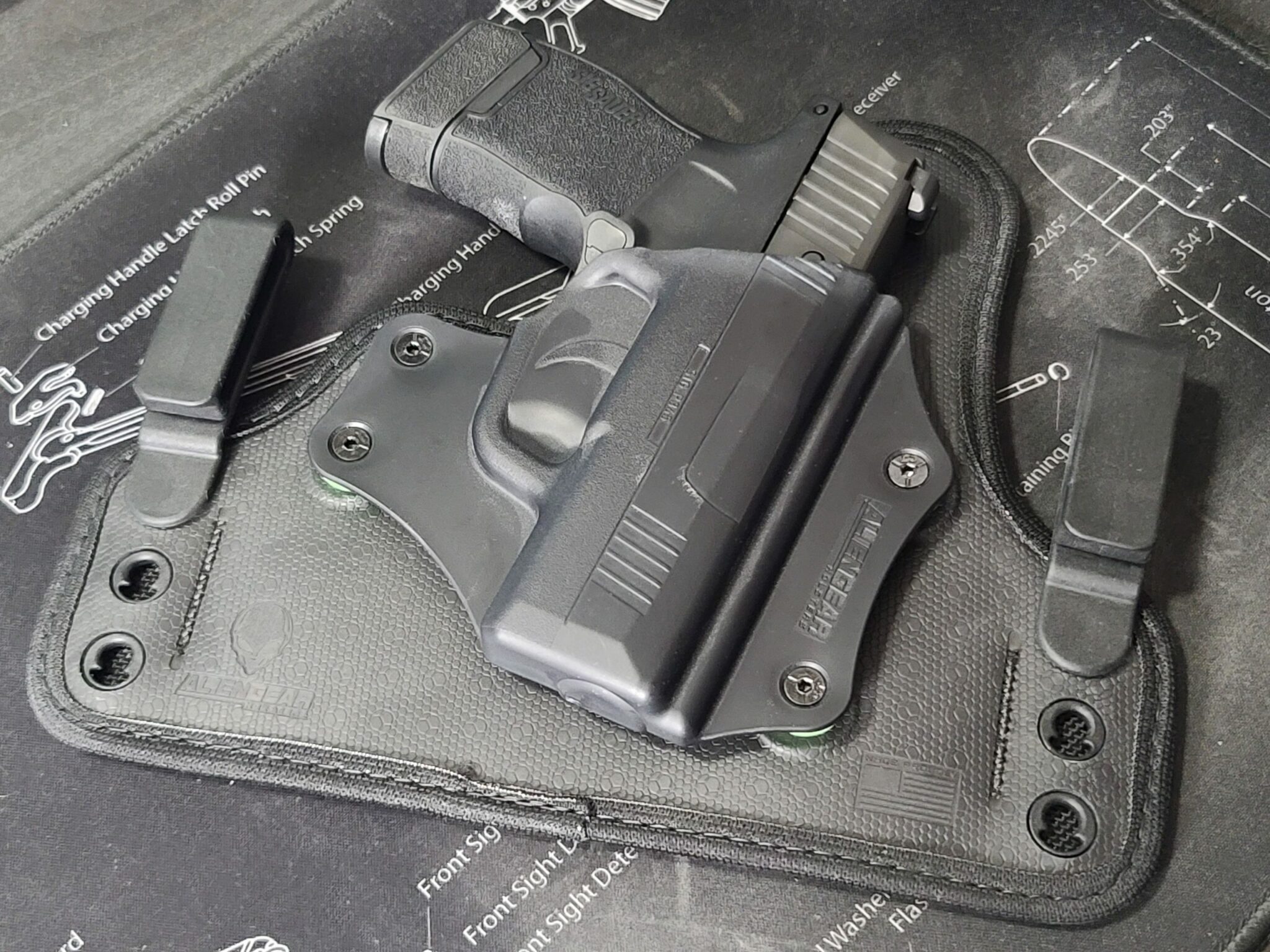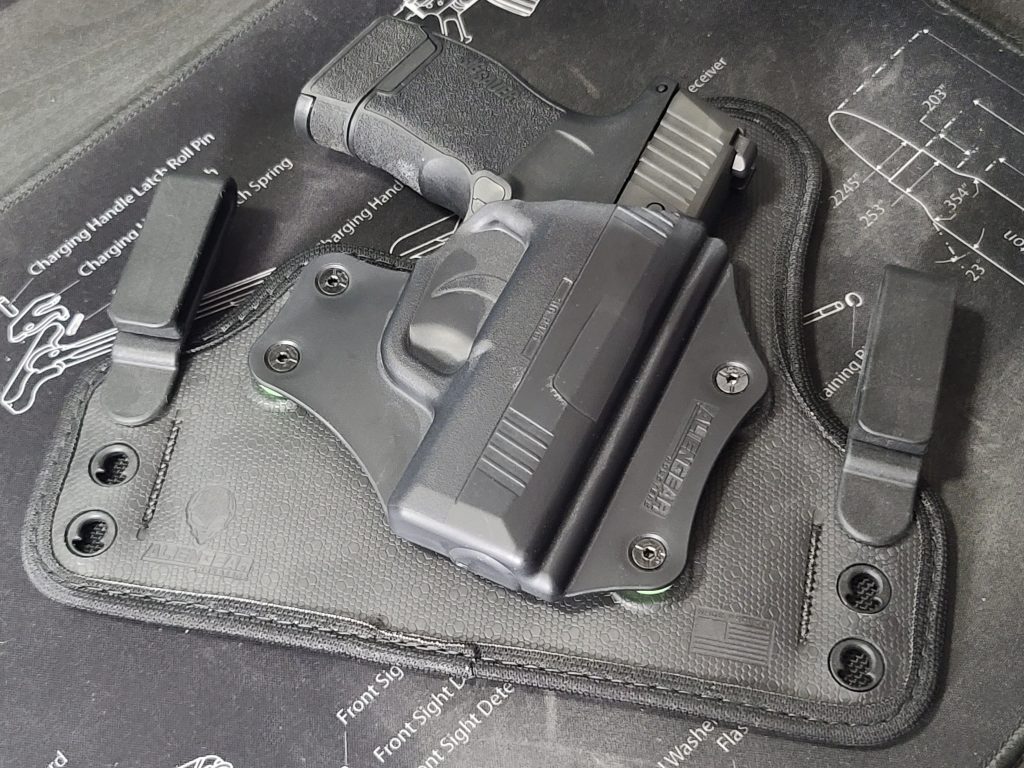 Indiana Legislature Passes Permitless Gun-Carry
By Jake Fogleman
After years of seeing legislation fail to get to the finish line, gun owners in the Hoosier state may now soon be able to carry concealed firearms without first obtaining a permit.
The Indiana Senate passed a permitless gun-carry bill on a 30-20 vote Tuesday night. The Senate vote came after clearing the House on a 68-30 vote earlier in the day. The bill now heads to the desk of Governor Eric Holcomb (R.) for signature or veto.
---
Podcast: Former NRA Board Member Rocky Marshall on the Group's Legal Struggles
By Stephen Gutowski
The NRA will not be forced to close down due to the New York Attorney General's corruption suit.
However, the case remains active. So, former NRA board member Rocky Marshall joined the show this week to discuss the internal fight over the corruption allegations against NRA Executive Vice President Wayne LaPierre and other members of leadership.
Marshall is one of the few board members to publicly oppose LaPierre and make efforts to remove him from leadership. Last year, he became the first person to run against LaPierre for Executive Vice President.
He said he is glad the Attorney General won't be able to shutter the organization. He also said he believes the evidence shows LaPierre did divert large sums of NRA money to his own personal expenses. Marshall argued the group has been seriously harmed by that corruption and must be reformed if it hopes to survive.
But the board remains almost entirely behind LaPierre. Marshall lost the election to LaPierre in a landslide, and he wasn't renominated to run for the board again this year. Plus, NRA lawyers have accused him of trying to take over control of the NRA for himself.
Marshall said the board is effectively controlled by a small number of board members who are on many of the most important board committees. He argued that group of LaPierre loyalists controls the board nomination process, which goes through the board's nominating committee, and forces internal critics off their committee positions and the board as a whole.
He said the only hope for the NRA is a member-led reform movement and said that's what he is focusing his efforts on now.
Plus, Contributing Writer Jake Fogleman and I discuss where President Biden's Supreme Court nominee may end up on gun law.
You can listen to the show on your favorite podcasting app or by clicking here.
You can also watch the show on our YouTube channel.
---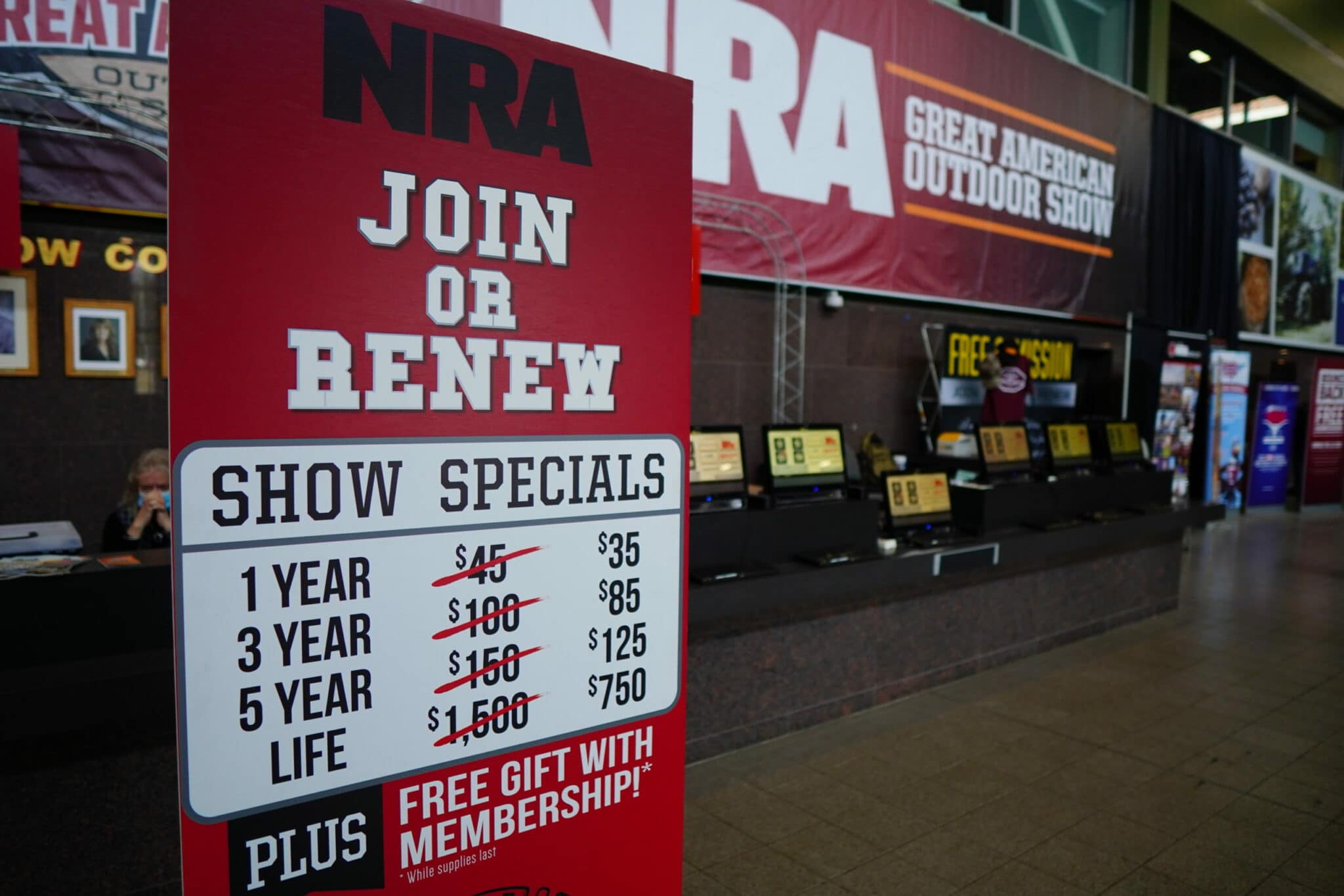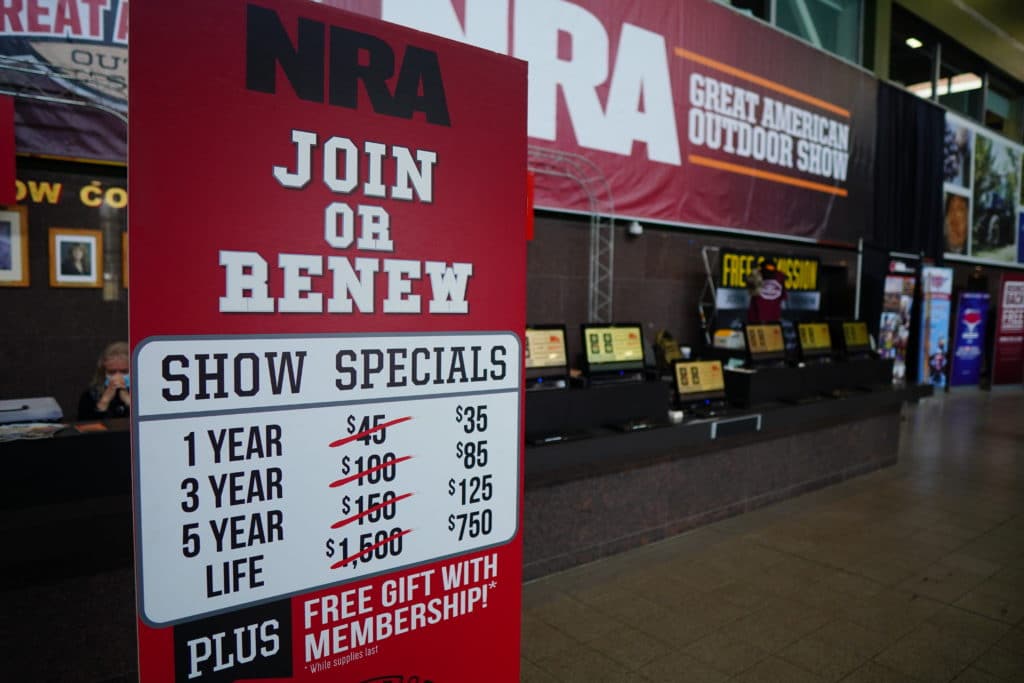 Analysis: What's Ahead for the NRA With Dissolution Off the Table? [Member Exclusive]
By Stephen Gutowski
It was a good week for the NRA legal team.
First, a New York judge threw out Attorney General Letitia James' (D.) attempt to dissolve the group as part of her corruption suit against the organization. Then the NRA settled its dueling lawsuits with former top contractor Ackerman McQueen.
That demystifies the NRA's immediate future quite a bit.
If you're already a Reload member, click here to read full analysis. If not, make sure you pick up a membership today! Your purchase will help fund our pursuit of sober, serious firearms reporting and analysis. It'll also get you exclusive access to dozens of pieces like this one.
---
Outside The Reload
Will Requiring Gun Owners to Buy Insurance Improve Firearm Safety? | The Trace | By Jennifer Mascia
California county's pandemic gun store closures get new review by 9th Circuit | Reuters | By Nate Raymond
Supreme Court decision on New York gun permit law could lead to more cases | Washington Examiner | By Kaelan Deese
Missouri House approves plan to allow guns on public transit | St. Louis Post-Dispatch | By Kurt Erickson
NY Democrats roll out bill taxing every round of ammunition | Bearing Arms | By Cam Edwards
In eastern Poland, gun shops are struggling to keep up with demand from anxious locals | The Globe and Mail | By Paul Waldie
---
That's it for this week in guns.
If you want to hear my analysis of these stories and more, make sure you grab a Reload membership to get the exclusive analysis newsletter every Sunday!
I'll see you all next week.
Thanks,
Stephen Gutowski
Founder
The Reload