This is the second week of The Reload and the second week in a row with huge gun news. Coincidence? Sure, probably. But it's a nice coincidence because we have plenty of interesting stuff to go over (including some topics I dove into more deeply in members-only posts. Click here to buy a membership and access those today!).
Plus, all the gun news has led C-Span to book me on Washington Journal tomorrow at 8 a.m. eastern. So, you'll be able to see me on your TV and even call in to ask questions.
Anyway, let's start with the biggest news of the week: The Supreme Court of the United States is taking up a potentially monumental gun case.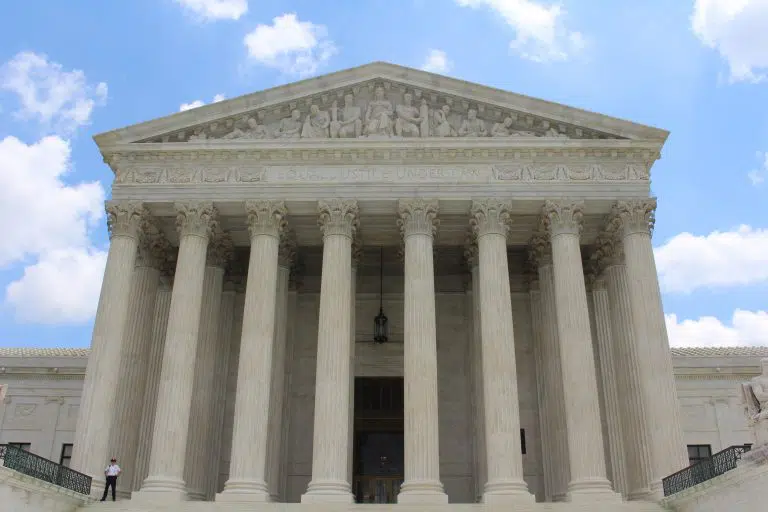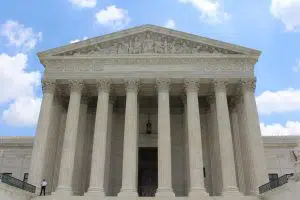 Supreme Court to Decide First-Ever Gun-Carry Case
The Supreme Court announced on Monday it would take the first gun-carry case in its history.
The Court agreed to hear a case challenging New York's restrictive gun-carry law. The case, filed by New York State Rifle & Pistol Association and backed by the NRA, argues New York's refusal to grant gun-carry permits to law-abiding residents on the basis of self-defense violates the Second Amendment. It is the first case dealing with gun carry outside the home to be considered by the Court.
The case's outcome will have massive implications for gun laws across the country. If the Supreme Court decides to strike down New York's restrictive law, it could create a cascade effect toppling restrictive gun-carry laws in several other states, including California and New Jersey. In addition to New York, seven other states currently use a "may-issue" approach to gun-carry permits, which allows government officials to deny permits even when the applicant passes a background check and finishes the required training. Those may-issue states are also disproportionately populous, making up more than a quarter of the U.S. population.
Click here to read the full story.
---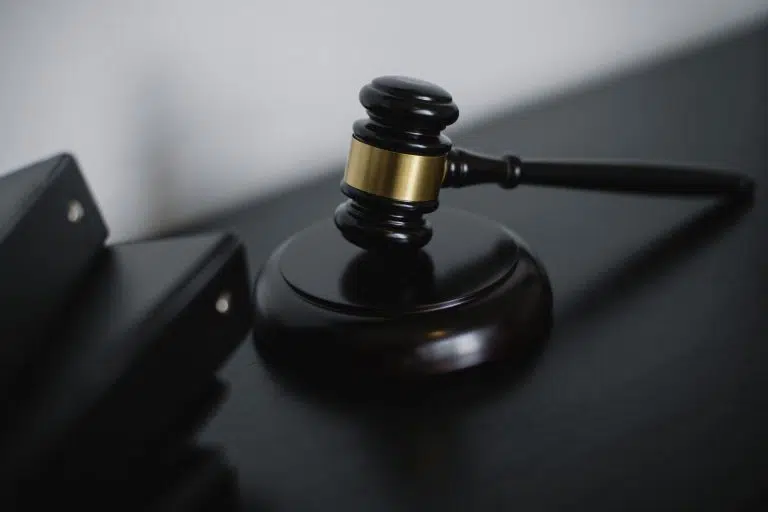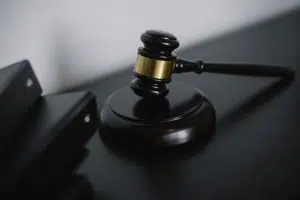 Gun-Rights Groups Cheer Supreme Court Concealed Carry Case as Gun-Control Advocates Watch Nervously
"I'm really glad," Alan Gottlieb, founder of the Second Amendment Foundation, told The Reload. "I expect to see New York's law struck down."
Hannah Shearer, litigation director at the Giffords Law Center, was not glad. She described the court's decision to take the case, which the lower court decided in favor of New York, as "reckless." She warned the Court not to strike down the law because "such an extreme decision" would go against the "overwhelming majority of Americans" and Giffords' view of the Second Amendment.
Click here to read the full story.
---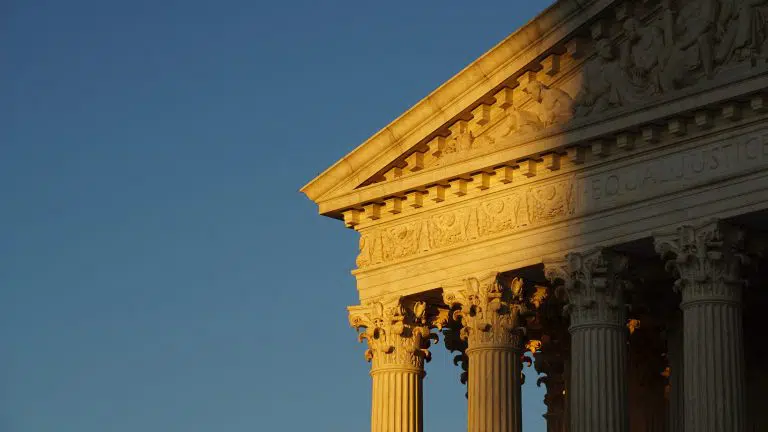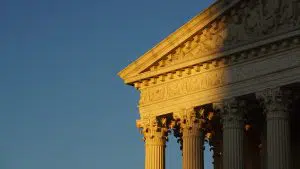 Experts Say SCOTUS Carry Case No Slam Dunk for Gun-Rights Advocates
"Gun-rights advocates should not count their chickens yet," Robert Leider, assistant professor at George Mason University's Antonin Scalia Law School, told The Reload. "Challengers will need five of the six conservatives to win. There are several ways this case could go against the challengers."
"They might try and duck the issue or find some way to avoid ruling on it or make some really narrow ruling that only affects New York and let them modify their law to get around it," he told The Reload. "For all we know, the Court could say, 'Yes, the Second Amendment applies outside the home. Remand and consider whether New York's regime is consistent with the Second Amendment.' And then we know nothing."
Click here to read the full story.
It was an excellent week overall for gun-rights activists in court. In addition to the Supreme Court taking up a new gun case, a 9th Circuit panel threw a wrench into efforts by Democratic attorneys general to censor gun blueprints from the internet, and an Illinois judge declared the fee charged to obtain a gun-purchase permit unconstitutional.
---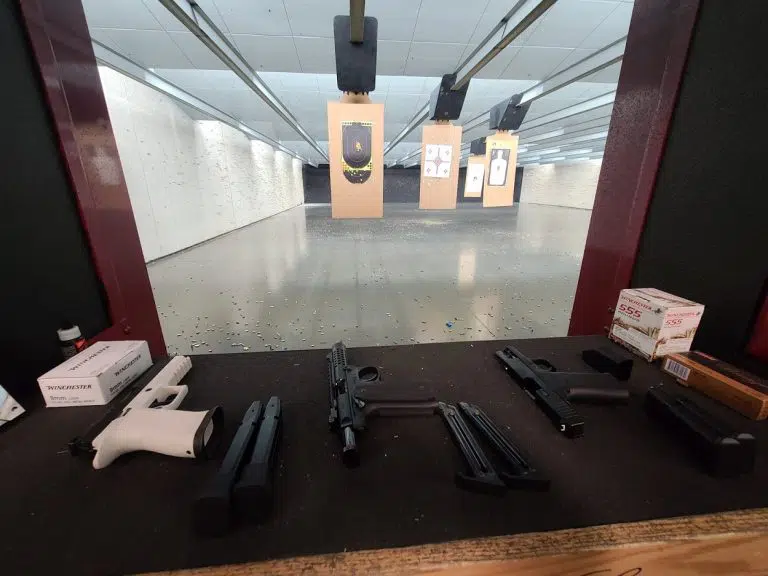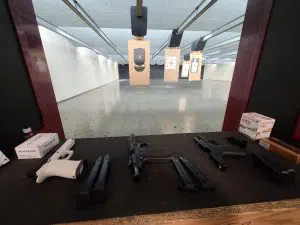 Analysis: Could a Supreme Court Loss Lead Gun Activists to Break With the GOP? [Member Exclusive]
The Supreme Court taking up its first-ever gun carry case poses a clear danger to the gun-control movement, which could see some of its preferred policies ruled unconstitutional. But the political threat to Republicans of the Court upholding New York's restrictive concealed-carry permit regime is also worth considering.
Someone who has considered it is gun scholar Robert Leider. When I reached out to him for my piece on what experts think the Court will do in the case, he brought up the possible fallout of the law being upheld.
"If the law is upheld, I think the fury from the gun-rights community will be difficult to contain," Leider, an assistant professor at George Mason University who studies gun law and politics, told The Reload. "In almost fifteen years since Heller was decided, gun-rights groups have won few court challenges of any significance."
Click here to join and read the full piece.
---
The NRA's board of directors meets in Dallas today to discuss the reorganization plan it wants to present to the bankruptcy court…if it makes it that far. Closing arguments in the trial begin Monday. The judge will decide whether to let the bankruptcy go forward under current NRA leadership, throw the case out, or appoint a trustee to temporarily run the group.
But the most interesting thing to come out of this week's hearings has more to do with the organization's long-term health.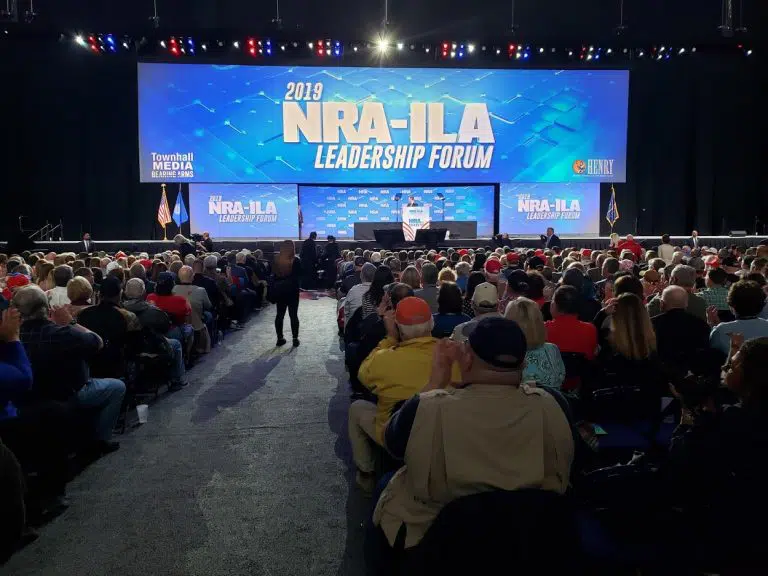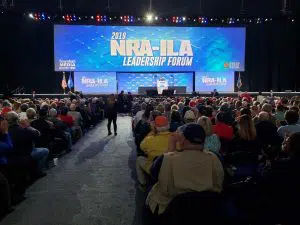 Analysis: The NRA's Membership Problem
In testimony during Thursday's NRA's bankruptcy trial, CEO Wayne LaPierre said the gun-rights group currently has about 4.89 million dues-paying members, with about 2 million being lifetime members. That makes it by far the biggest gun group in America, but it also underscores a serious problem.
In 2013, LaPierre first announced the group had reached five million members. He said the group had added half a million members in the previous six months alone. He then promised to double the NRA's numbers.
"By the time we're finished, the NRA must and will be 10 million strong," USA Today reported LaPierre saying at the group's 2013 annual meeting.
Eight years later and the membership has not just stagnated but shrunk.
Click here to read the full piece.
---
We also got another data point this week showing that gun-control support is trending downwards. The day before President Joe Biden called on Congress to pass new gun bans, a fresh poll from ABC News and the Washington Post showed last week's Pew poll was no outlier.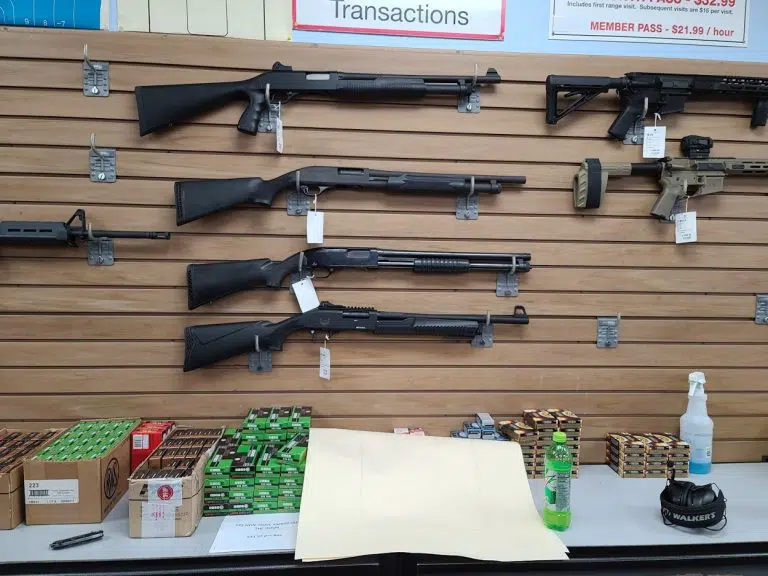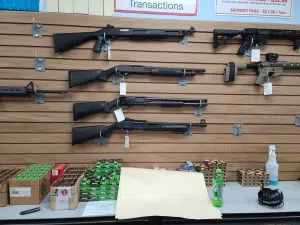 ABC Poll: Young Americans' Support for Gun Control Craters
The number of Americans supporting enacting new gun laws over protecting gun rights fell from 57 percent to 50 percent, a seven-point drop from when the poll was last conducted in 2018. The number of Americans favoring gun rights jumped from 34 to 43 percent, a nine-point jump. The difference between the two positions narrowed by 16 points overall.
The sharpest decline in support for new gun-control measures came among 18 to 29-year-olds and Hispanics. Both groups saw a 20 percent drop. Rural Americans and strong conservatives saw a 17-point drop.
Click here to read the full story.
I wrote a member-exclusive analysis about how all those new gun owners from 2020 may be causing this. Click here to read that story.
---
Outside The Reload
Rewriting Heller | National Review | By Charles C. W. Cooke
Asian American Pacific Islander Gun Owners Launches AAPI GOcast
One size fits each | Open Source Defense
The Secret Footage of the N.R.A. Chief's Botched Elephant Hunt | The New Yorker | By Mike Spies
---
The Reload in the Media
I spoke with Brady Leonard about the launch of The Reload and what I hope to accomplish with it on "The No Gimmicks Podcast."
I talked to the Missouri Times about the Supreme Court's gun case on their "Third Read Podcast."
I spoke to One News Now about how the Court's ruling could impact future cases as well.
And, as mentioned above, I will be on C-SPAN's Washington Journal Sunday morning. So, make sure you tune in and call in with any questions you might have.
Speaking of which, we'll be having our first members-only Q&A session next Tuesday. Make sure you keep checking your emails for details on that.
---
That's it for this week in guns.
If you want to hear my analysis of why these were the most important stories and how they may impact you moving forward, make sure you buy a Reload membership to get the exclusive analysis newsletter every Sunday!
I'll see you all next week.
Thanks,
Stephen Gutowski
Founder
The Reload