The man suspected of killing 18 people and wounding 13 more on Wednesday night in Maine is still at large. Federal, state, and local law enforcement are scouring the state but have yet to apprehend the shooter.
Key details about his background have already been revealed, though. The most troubling of which is that he was hearing voices and making shooting threats in the months before the attack. He was even committed at one point during the summer.
But he was still able to obtain or, maybe, retain the gun he used in the attack. Contributing Writer Jake Fogleman why he likely shouldn't have been and some of the possibilities for how the law failed.
We also have new polling out of Virginia. With a statewide election coming up next month, and control of the government hanging in the balance, voters are ranking gun policy as one of their key issues. Will that benefit Republicans or Democrats?
The courts were as busy as ever this week too. New York City saw a federal judge strike down its "good character" gun permit requirements. Meanwhile, another federal judge found the marijuana gun prohibition unconstitutional but upheld the one for felony indictments. And Jake takes a close look at Judge Roger Benitez's critique of the "common use" argument some judges have used to uphold gun and accessory bans.
Plus, The Pew Pew Jew joins the podcast to explain the surge of Jewish Americans buying guns after the Hamas attacks.
---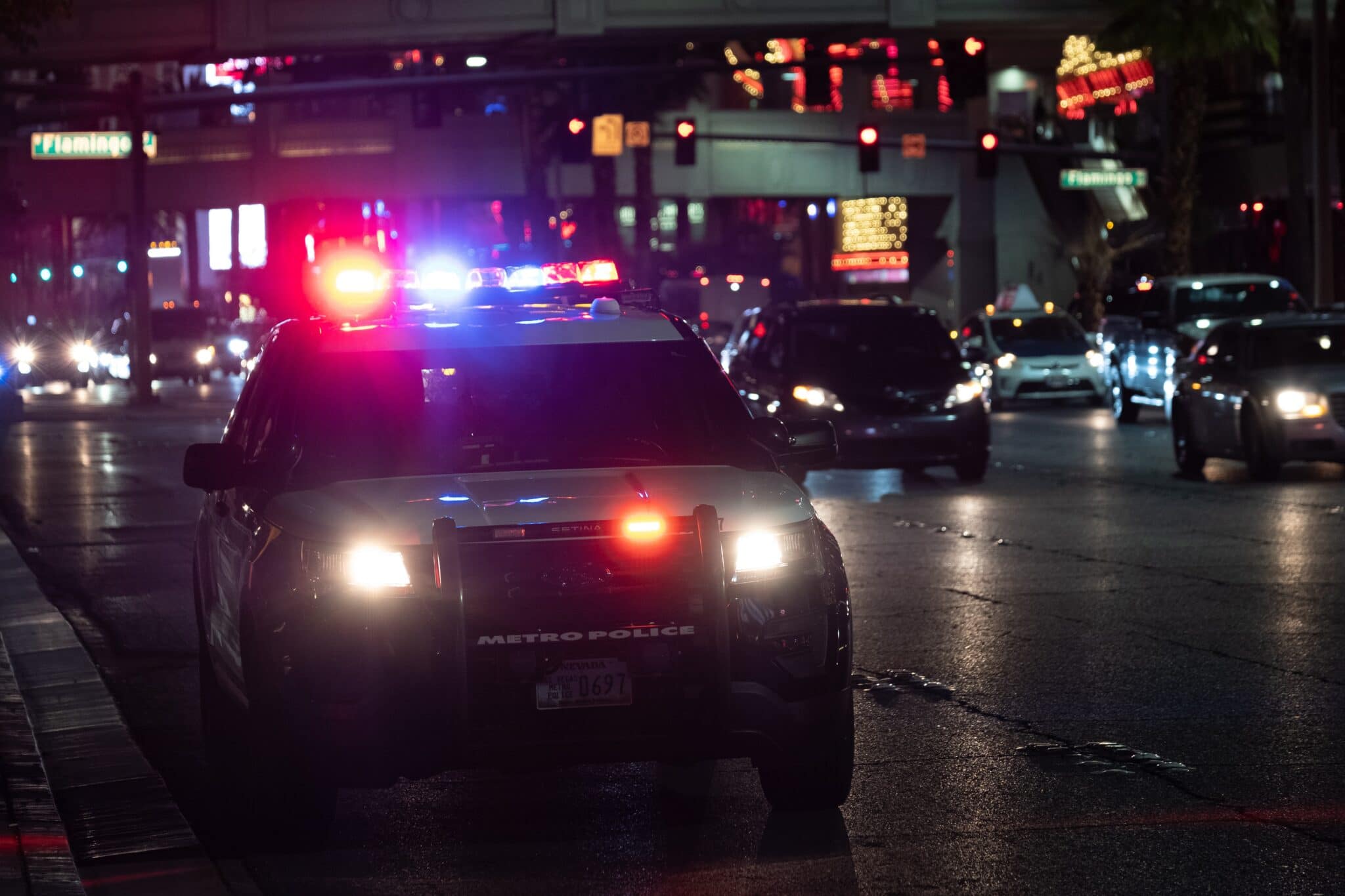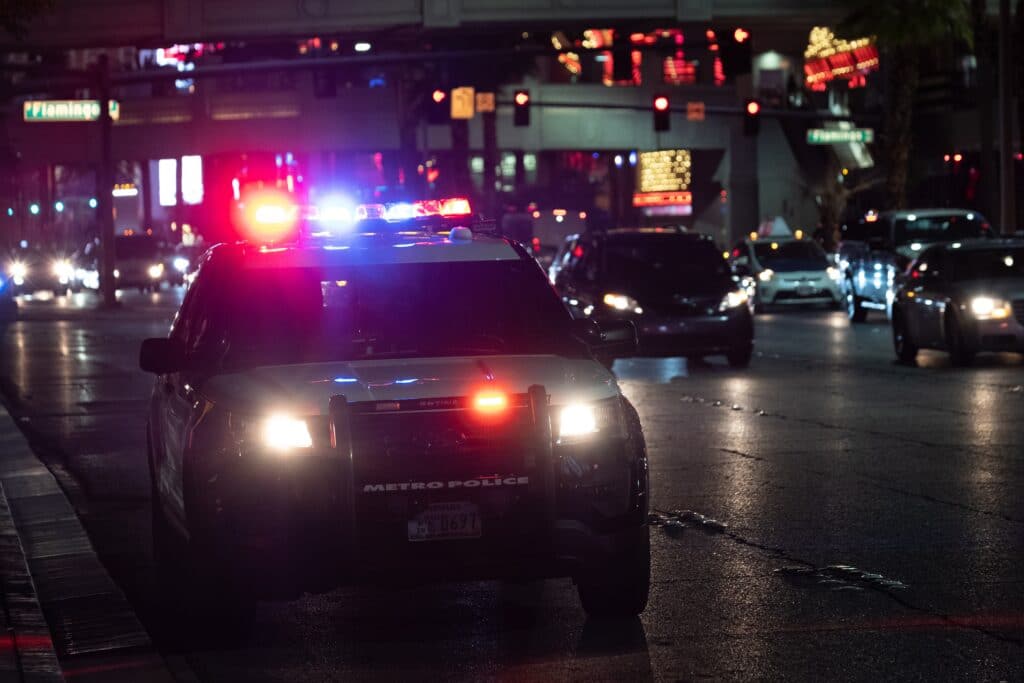 Maine Mass Shooting Suspect Was Committed to Mental Health Institution, Heard Voices
By Stephen Gutowski
The suspected shooter who killed 18 people across two sites on Wednesday spent time in a mental health facility over a breakdown earlier this summer, according to police and family.
The suspect, who has been charged with multiple counts of murder related to the shootings and is still on the loose, experienced episodes where he heard voices that weren't there. He spent two weeks this summer committed to a facility. He is also accused of threatening to shoot up a National Guard facility, according to a bulletin from the Maine Information and Analysis Center reported by multiple local and national outlets.
"According to law enforcement, Card recently reported mental health issues to include hearing voices and threats to shoot up the National Guard Base in Saco, ME," the police bulletin reads. "Card was also reported to have been committed to mental health facility for two weeks during summer 2023 and subsequently released."
---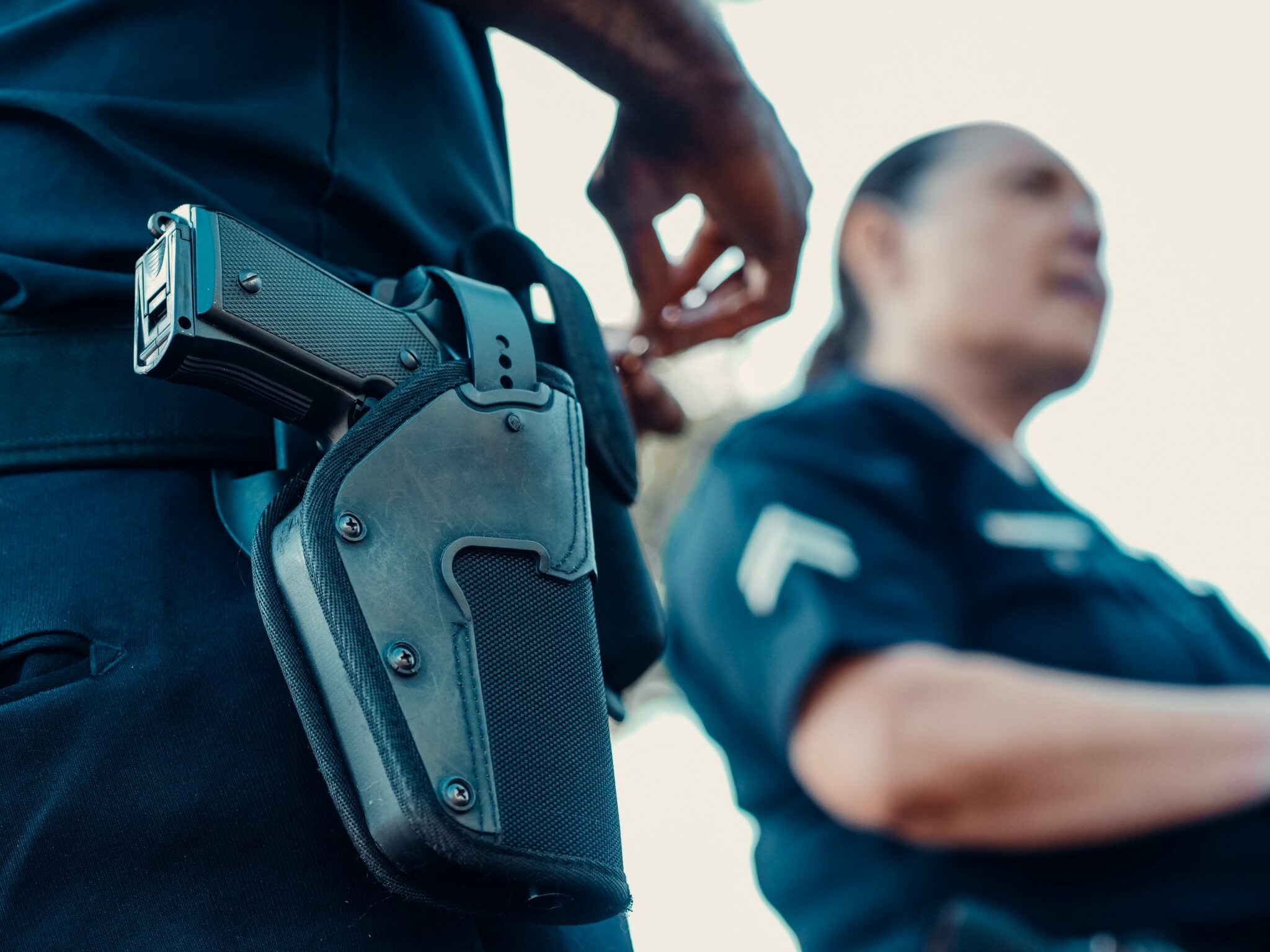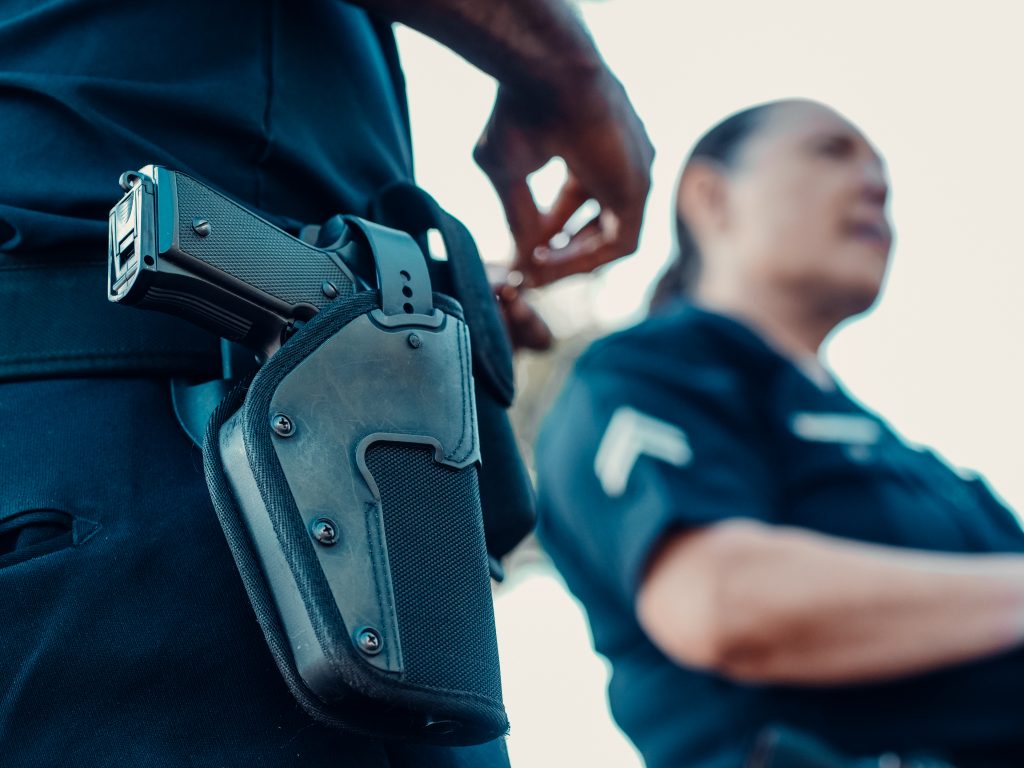 Analysis: Another Mass Shooter Slips Through the Cracks [Member Exclusive]
By Jake Fogleman
In what has tragically become all too commonplace in the United States, another mass shooting incident has been carried out by an individual who displayed numerous warning signs before attacking.
A lone attacker, armed with a rifle, killed 18 people and wounded 13 more in separate shootings in a bowling alley and a bar in Lewiston, Maine, Wednesday night. The suspect has not yet been apprehended, and more details will inevitably be released in the coming days. But local law enforcement officials have already revealed that the suspected gunman was evidently committed to a mental institution earlier this year and had a recent track record of erratic and threatening behavior leading up to the attack.
"According to law enforcement, Card recently reported mental health issues to include hearing voices and threats to shoot up the National Guard Base in Saco, ME," a Maine Information and Analysis Center bulletin stated. "Card was also reported to have been committed to mental health facility for two weeks during summer 2023 and subsequently released."
The Associated Press later provided more details on the suspect's mental health commitment. The outlet said it occurred after he exhibited concerning behavior during a training exercise with his Army Reserve unit.
"A U.S. official said Card was training with the Army Reserve's 3rd Battalion, 304th Infantry Regiment in West Point, New York, when commanders became concerned about him," the AP reported.
If you're a Reload Member, click here to read more. If not, join today for exclusive access.
---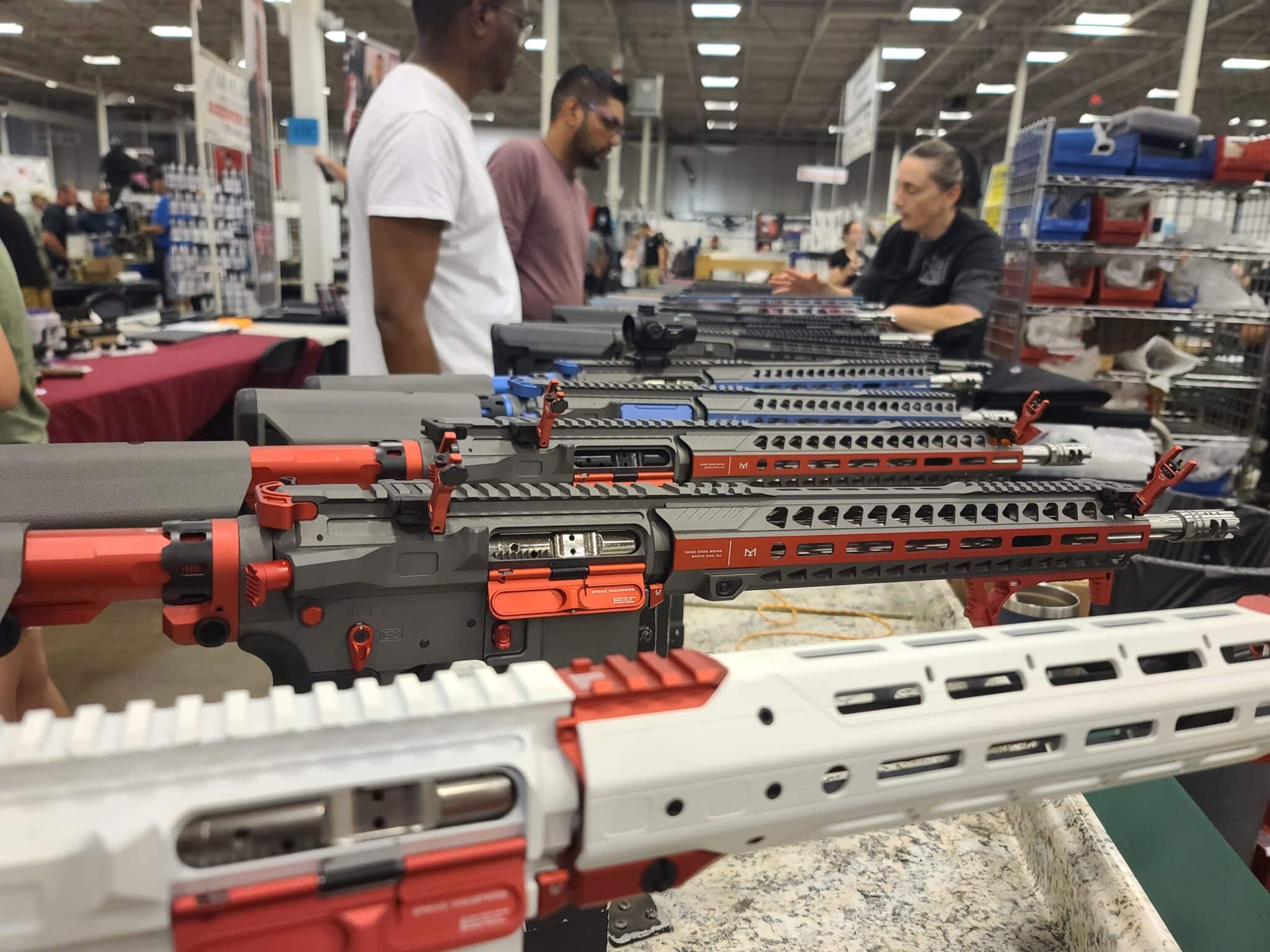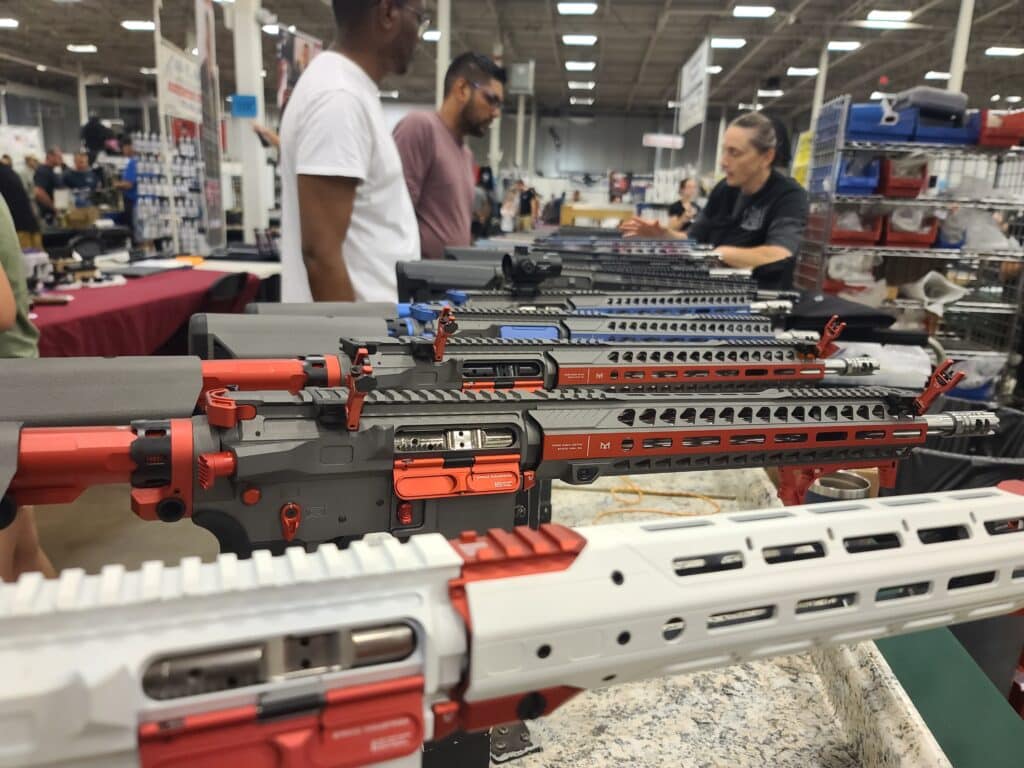 Virginians Rate Gun Policy Among Top Issues Heading Into 2023 Election
By Stephen Gutowski
How voters want to regulate firearms may determine who comes out on top of Virginia's state elections next month.
That's one takeaway from a pair of polls released over the past few days. A Washington Post/George Mason University poll found that 83 percent of Virginians listed gun policy as important to their vote, making it the fourth highest rated issue. Meanwhile, a Christopher Newport University (CNU) poll found guns were tied for the fourth most important issue, with nine percent of voters saying it was their top issue.
The outcome of the elections could have a substantial impact on gun policy in the state. While Republican Governor Glenn Youngkin is not up for re-election, every member of the House of Delegates and Senate will face voters. Republicans currently hold a four-seat majority in the House, and Democrats have a two-seat majority in the Senate.
If Democrats can retain or expand their representation, it will likely result in few changes to the state's gun laws. That would keep in place the universal background check, "red flag," one-gun-purchase-a-month, and local gun-free zone laws Democrats passed in 2020. However, if Republicans capture a trifecta, they could repeal some or all of those restrictions.
---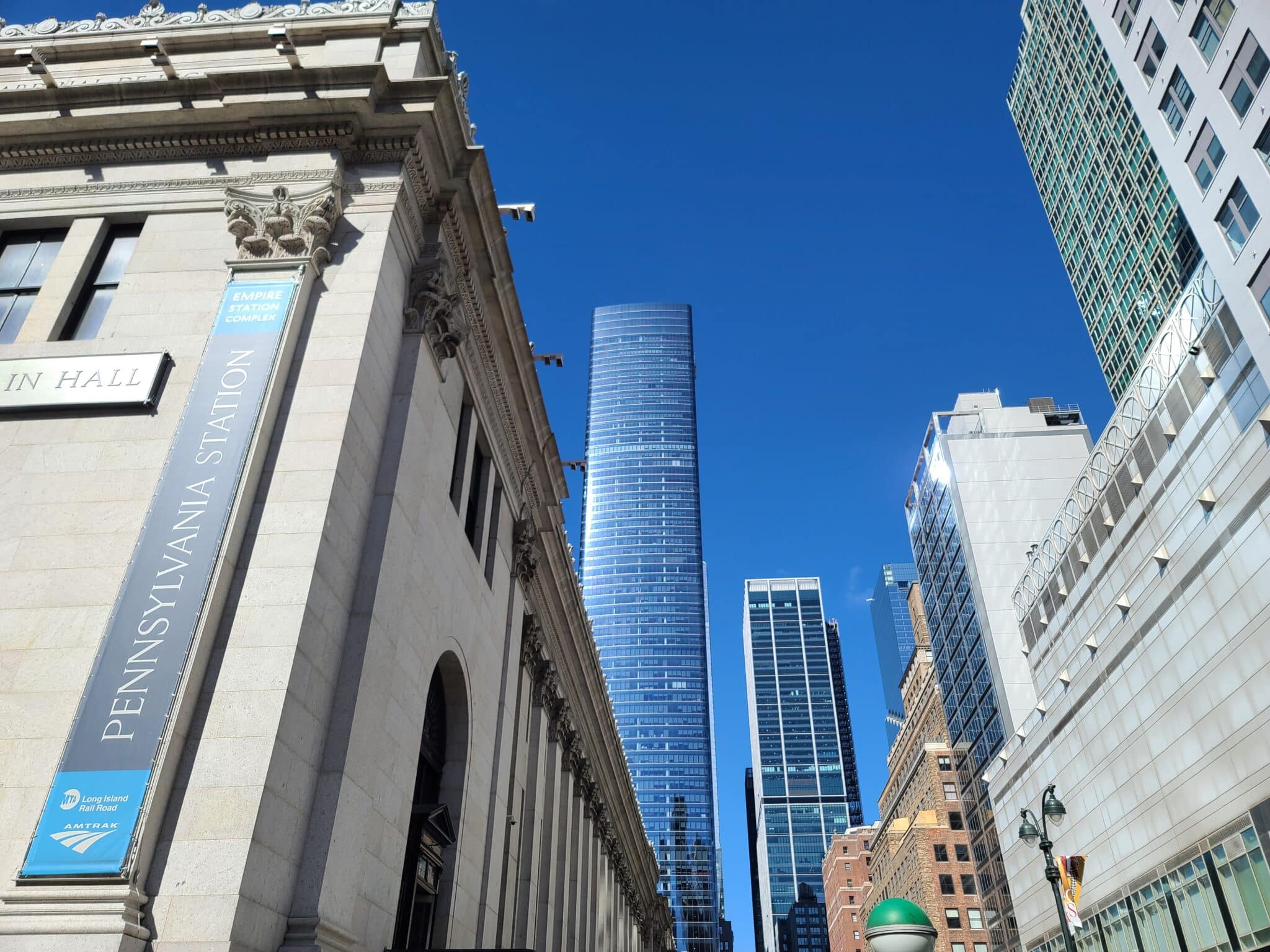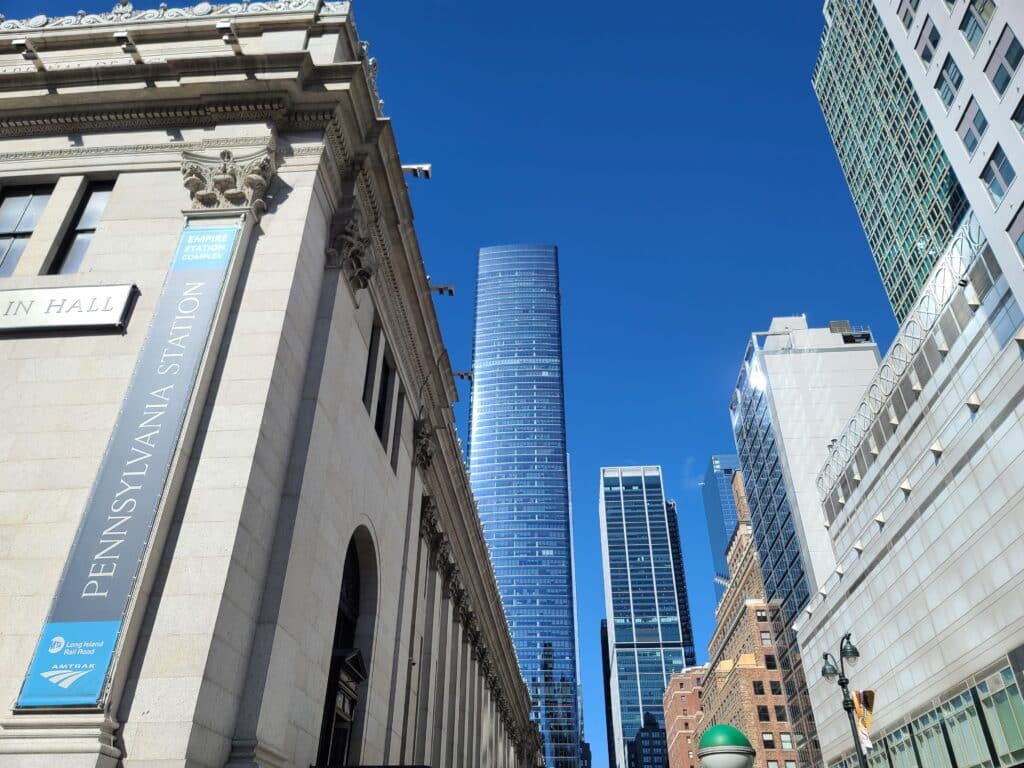 New York City Gun Restrictions Ruled Unconstitutional
By Jake Fogleman
Local laws allowing New York City officials to subjectively deny gun possession permits violate the Second Amendment, a federal judge ruled Tuesday.
U.S. District Judge John P. Cronan struck down portions of a New York City law governing when licensing officials may deny permits to own rifles, shotguns, and handguns. Cronan determined that allowing the City to deny licenses to applicants who are "not of good moral character" or when they feel "other good cause" exists allows too much discretion and does not fit with how America historically regulated guns. He found that makes them unconstitutional under the Supreme Court's latest Second Amendment test.
Click here to continue reading.
---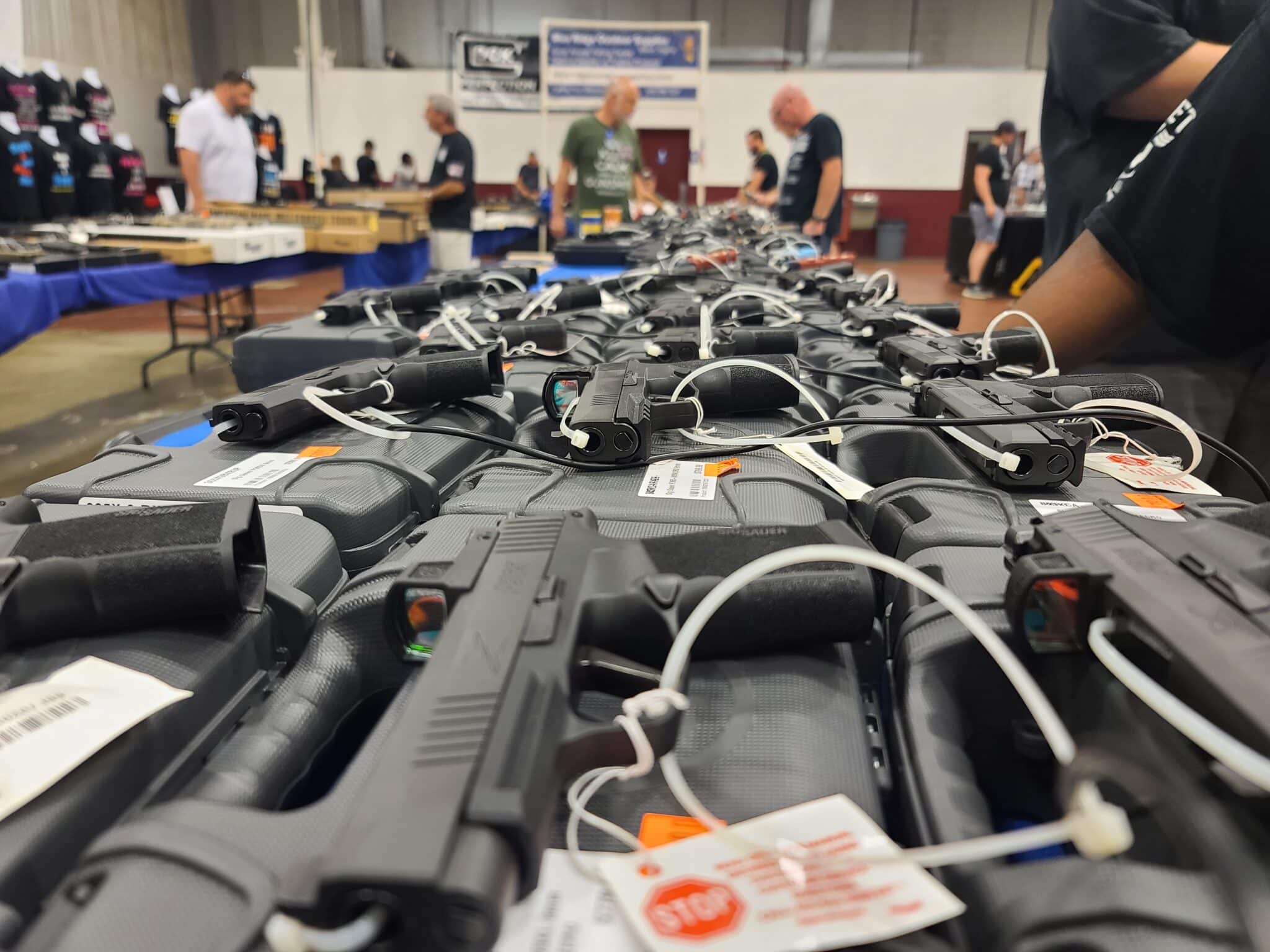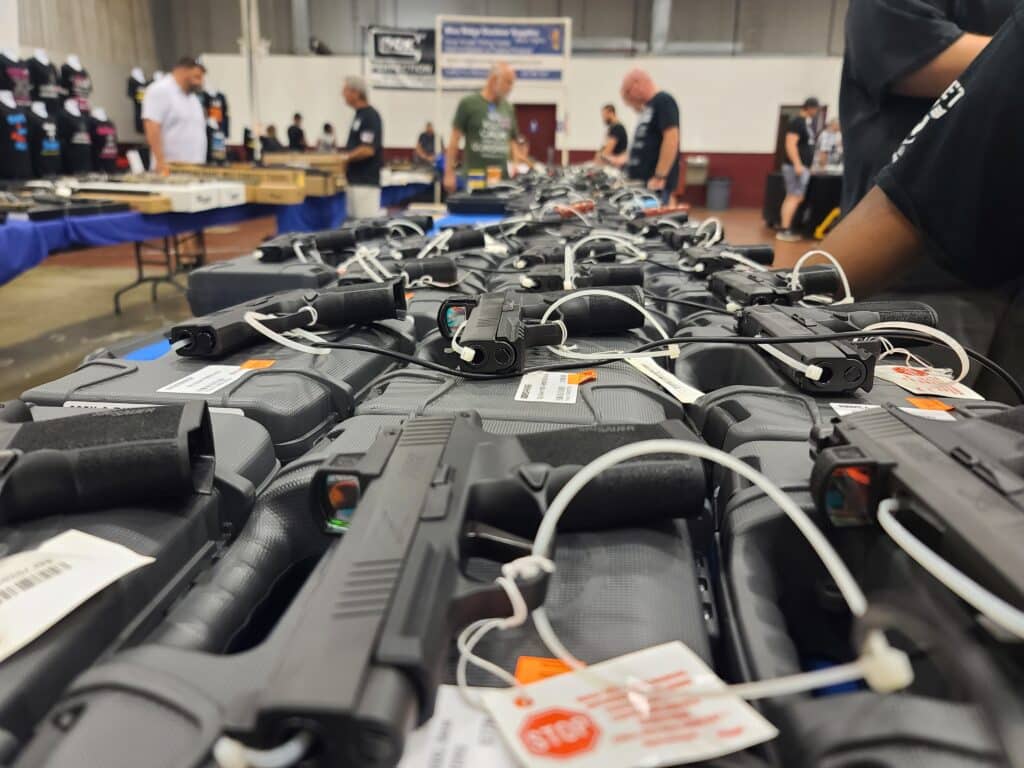 Federal Judge Tosses Gun Charge for Drug Use, Upholds Felony Indictment Gun Ban
By Jake Fogleman
Banning users of unlawful controlled substances from possessing firearms violates the Second Amendment. But the same isn't true for those facing felony indictments.
That was the conclusion U.S. District Judge Louise Flanagan reached on Tuesday when she dismissed one count of an indictment against a North Carolina man for violating the federal prohibition. Flanagan said that drug users are part of "the people" protected by the Second Amendment and that there is no valid historical analogue for permanently disarming them.
"The government has not met its burden of proving that § 922(g)(3) is consistent with the Second Amendment," Flanagan, a George W. Bush appointee, wrote in U.S. v. Alston. "Thus, defendant's motion in this part is granted, and count two of the indictment is dismissed."
Click here to read the full story.
---
Podcast: Jewish Americans Turn to Guns After Hamas Slaughter (Ft. The Pew Pew Jew)
By Stephen Gutowski
This week, we're discussing how the unprecedented terror attacks in Israel have motivated Jewish people in America to seek out firearms.
Our guest is a longtime Jewish gun-rights advocate who lives in Texas. Yehuda Remer, who goes by The Pew Pew Jew, joins the show to detail the incredible increase in demand for guns and training he's seen from people in his community.
Plus, Contributing Writer Jake Fogleman and I discuss the federal ruling striking down California's AR-15 ban.
You can find the show on your favorite podcasting app or by clicking here. Video of the episode is available on our YouTube channel.
---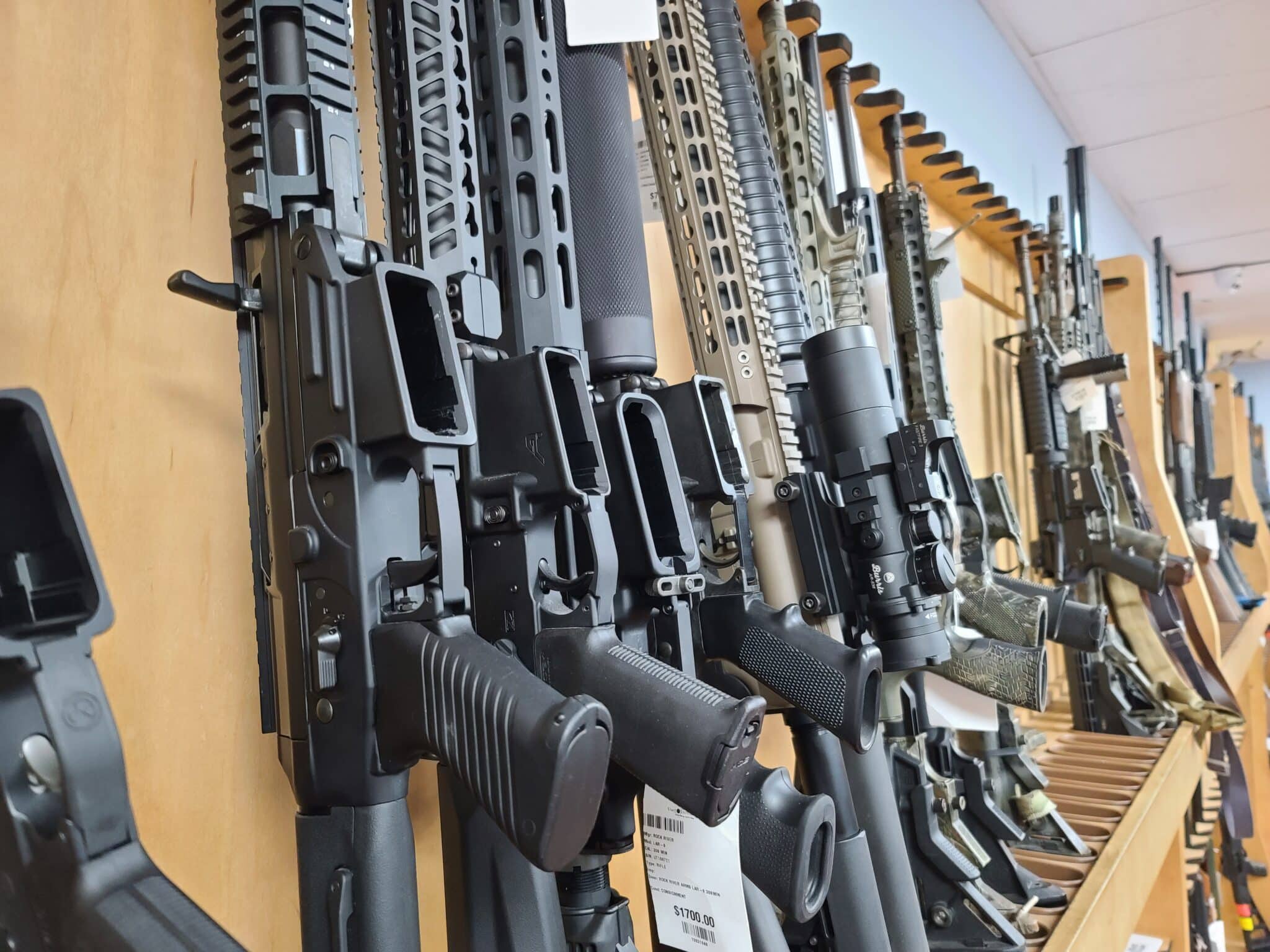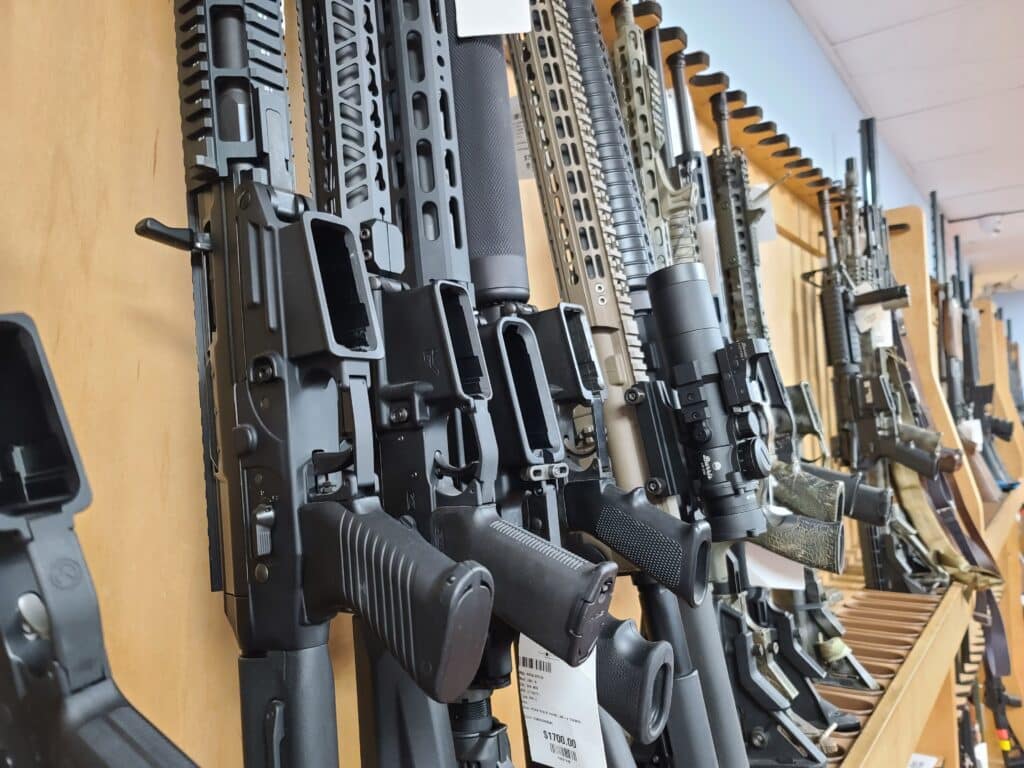 Analysis: Judge Benitez Offers a Rebuke to 'Common Use' Argument Used to Uphold Gun Bans [Member Exclusive]
By Jake Fogleman
An increasingly common theme among judges who uphold hardware bans is the claim that "assault weapons" and "large capacity" magazines are not commonly used. Now, a judge who disagrees with those holdings has officially taken those claims head-on.
United States District Court Judge Roger Benitez ruled on Thursday that California's ban on AR-15s and other so-called "assault weapons" violates the Second Amendment. He did so primarily because the State's ban was an improper outlier in the country's historical tradition of gun regulation. But he also devoted an entire section in the latter half of his 79-page opinion to address what he called "new arguments" in support of such hardware bans—namely that the arms they cover are not "commonly owned" or "in common use."
If you're a Reload Member, click here to read the rest. If not, buy a membership today for exclusive access to this and hundreds of other pieces!
---
Outside The Reload
Third Circuit Hears Arguments Over New Jersey Gun Carry Restrictions | Reuters | By Nate Raymond
Only 0.07% of Illinois gun owners have registered banned 'assault-style' weapons so far | MyStateline | By John Clark
Bank Of America, NRA, And Mastercard Are Lobbying On Marijuana Banking | Forbes | By Dario Sabaghi
ATF's 2022 Firearms Trace Data Is Out | Jeff-alytics | By Jeff Asher
Former ATF investigator illegally trafficked guns to Mexico, government document alleges | Reuters | By Sarah Kinosian and Laura Gottesdiener
Canada moving ahead on assault-style gun ban with new legislation, regulations | CBC | By Jim Bronskill
U.S. Senate passes Kennedy amendment protecting veterans' Second Amendment rights | Fox News | By Emma Colton
---
That's it for this week in guns.
If you want to hear expert analysis of these stories and more, make sure you grab a Reload membership to get our exclusive analysis newsletter every Sunday!
I'll see you all next week.
Thanks,
Stephen Gutowski
Founder
The Reload