This week, President Biden's executive gun actions took another hit from the courts.
Two federal judges issued injunctions blocking the ATF from enforcing his pistol-brace ban just as the registration deadline is about to hit. It isn't a total win for gun-rights activists, though. The injunctions only apply to the named plaintiffs in each case, and exactly what it means remains unclear at the moment.
But it's not good news for the constitutionality of Biden's action. And it comes on top of other bad news for the president. Americans' approval of the way he's handled guns has dropped to an all-time low, according to a new poll.
That wasn't the only interesting poll released this week. Another one found growing support for "stand your ground" laws but shrinking support for gun rights overall. Contributing Writer Jake Fogleman examines the long-term trend to see how bad that news is for gun-rights supporters. Spoiler: it's not good.
That analysis piece follows another one where he looked at how Republicans underperforming in the 2022 election has played out in new gun restrictions in some states. And he looks at the state where the opposite just came true.
We also saw some non-gun-related Second Amendment news. Hawaii agreed to end its baton carry ban after losing a legal fight. Baton and billy club bans may be the next front in the fight over non-firearm weapon prohibitions.
Plus, the Second Amendment Foundation's Alan Gottlieb joins the podcast to respond to a Wall Street Journal story raising questions about his group's finances. Oh, and I give an update on my quest to rework my carry setup after upgrading my carry gun. It has been a bit of an adventure…
---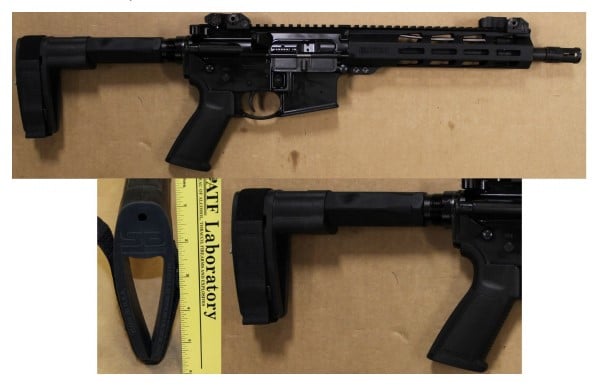 Second Federal Judge Expands Block on Biden Pistol-Brace Ban as Registration Deadline Approaches
By Jake Fogleman
Another federal court has cast doubt on the legality of one of President Biden's unilateral attempts at implementing new gun restrictions.
United States District Judge Jane L. Boyle of the Northern District of Texas issued a preliminary injunction against the ATF's ban on pistols equipped with stabilizing braces on Thursday in the case Second Amendment Foundation (SAF) v. ATF. Drawing on the injunction issued against the ban on Tuesday by a three-judge panel of the Fifth Circuit Court of Appeals, Boyle said similar concerns over administrative procedure and Second Amendment rights were at issue in the case before her court. She limited her injunction to just the plaintiffs in the lawsuit.
"Although the Fifth Circuit's order limited relief to the plaintiffs in that case, the Court finds the same relief is appropriate here," Boyle wrote in her order. "And while Plaintiffs raise some arguments that were not raised in Mock, the resolution of that appeal will almost certainly affect, if not control, the Court's decision on Plaintiffs' Motion. For these reasons, the Court GRANTS IN PART the Motion and issues a preliminary injunction as to Plaintiffs in this case only, pending resolution of the expedited appeal in Mock v. Garland."
Click here to read the full story.
---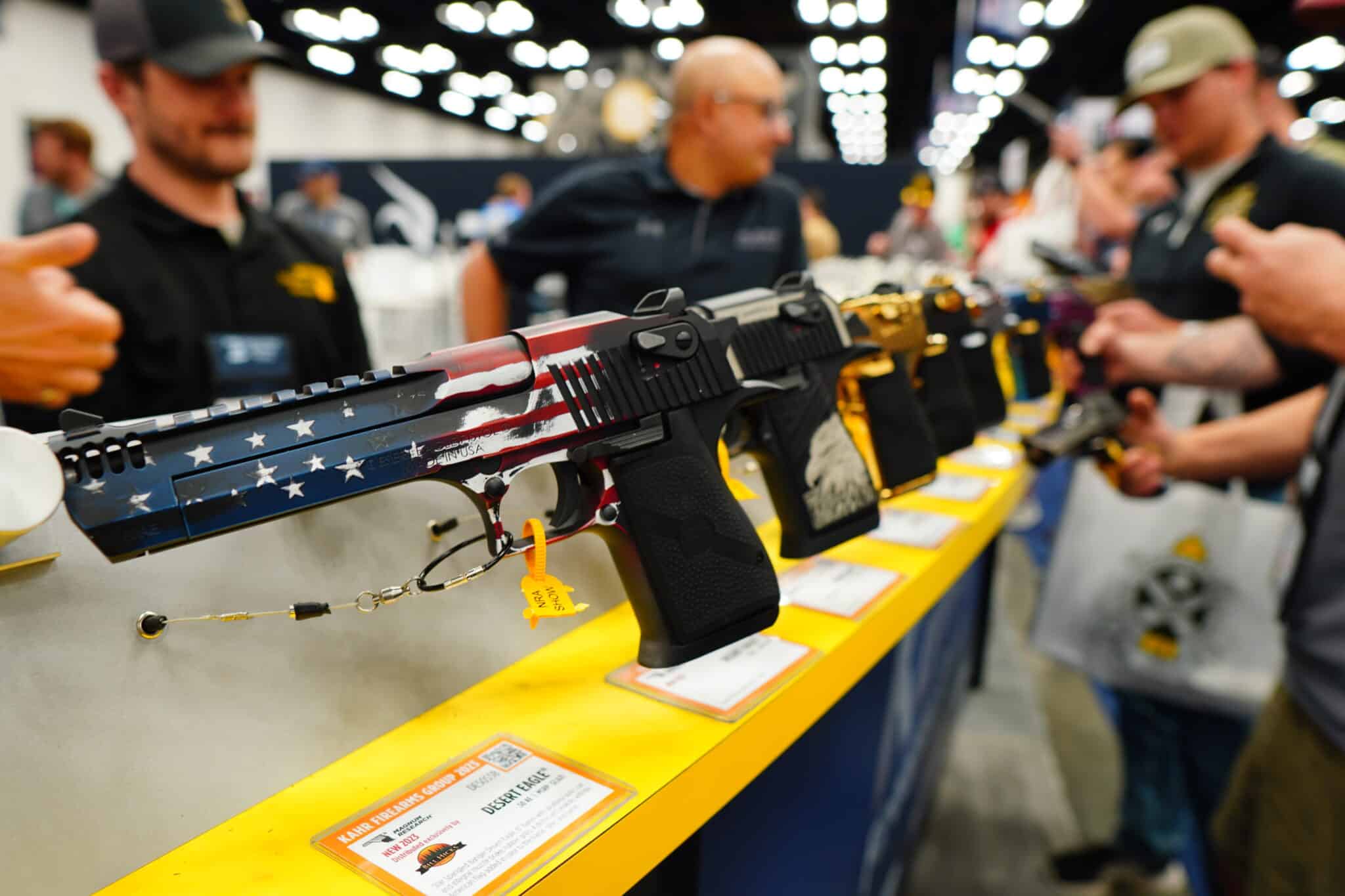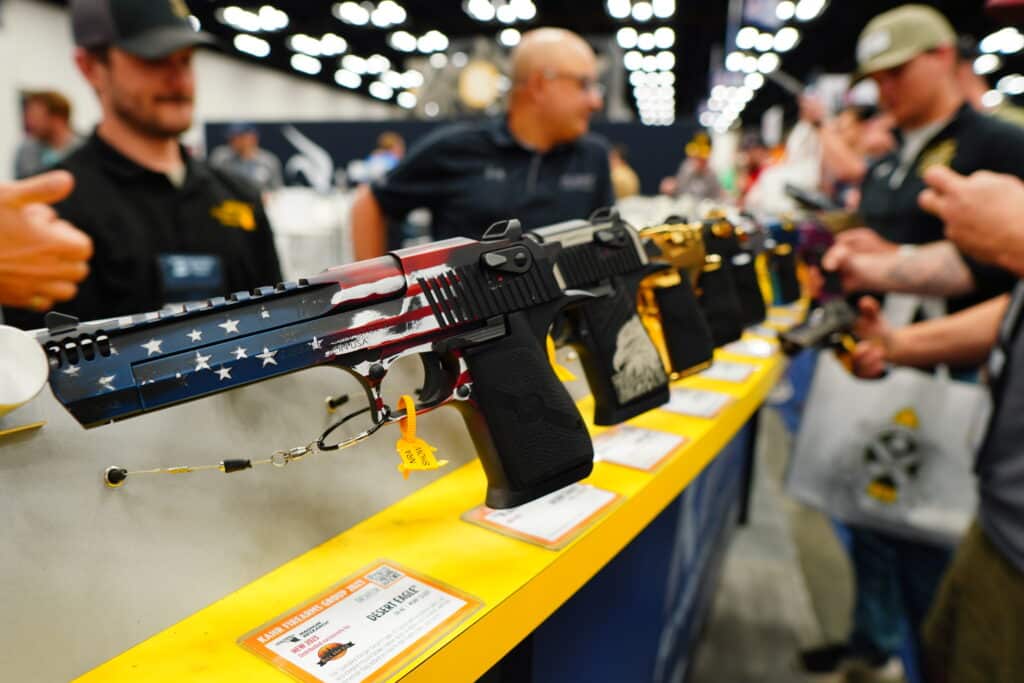 Poll: Majority of Adults Support 'Stand Your Ground' Laws, Sour on Need to Protect Gun Rights
By Jake Fogleman
A significant majority of the general public support robust legal protections for their public self-defense rights.
That's according to a new NPR/PBS NewsHour/Marist poll released Wednesday. Nearly six-in-ten U.S. adults said they support laws so-called stand-your-ground laws that "allow people who are in a public place and believe that their life or safety is in danger to kill or injure the person who they think is threatening them,"—up three percent since it last polled the question. More than 80 percent of Republicans and 57 percent of Independents said they agreed with the laws, while only 40 percent of Democrats said the same.
At the same time, the poll identified a broader trend of the public turning against the need to defend gun rights in favor of reducing gun violence. It found 60 percent of Americans now think controlling gun violence is more important, while just 38 percent say the opposite. That's a significant change from 2013, the year the poll first began asking this question, when the public was evenly split between defending gun rights and curbing violence.
Click here to read the full piece.
---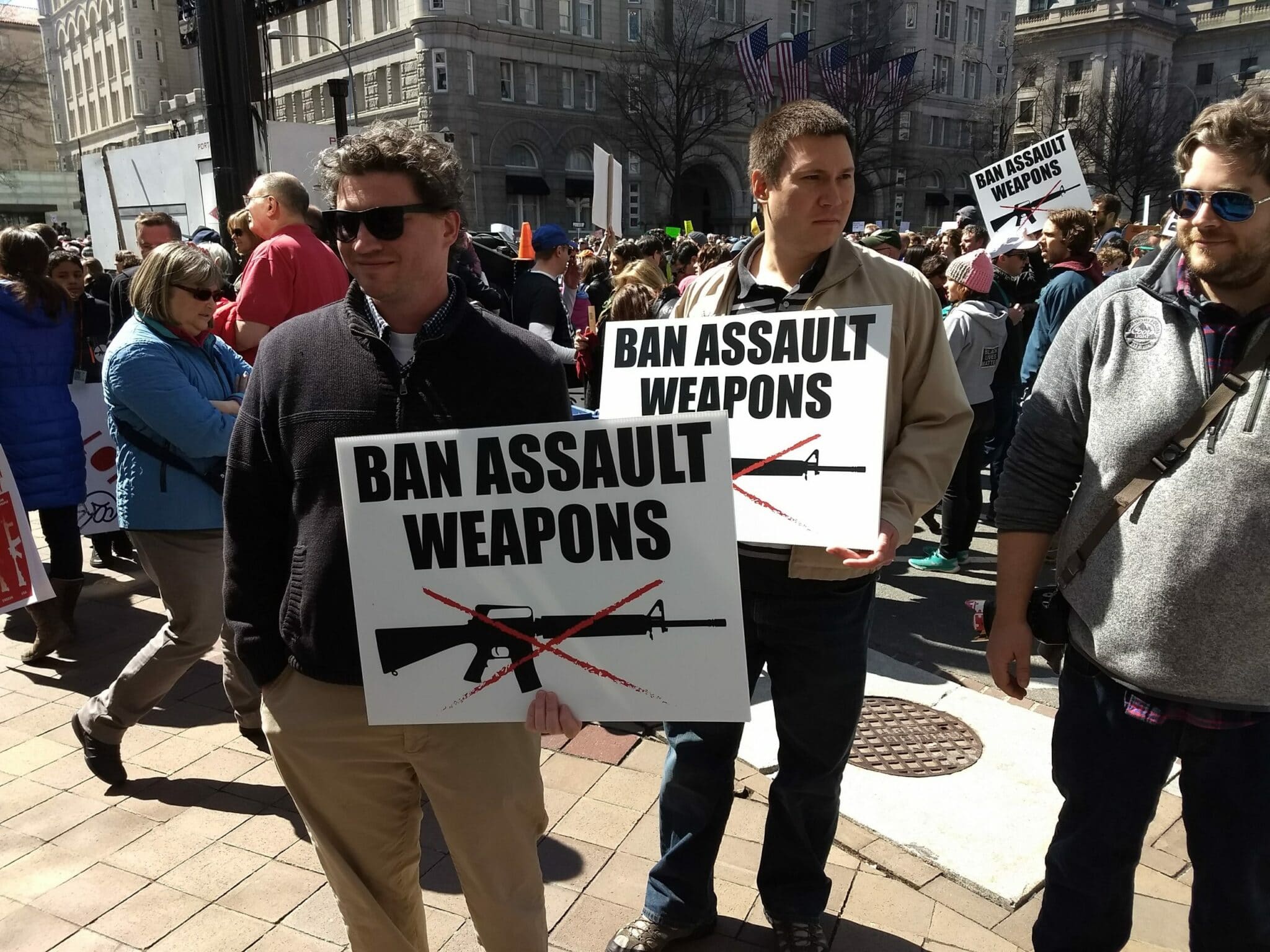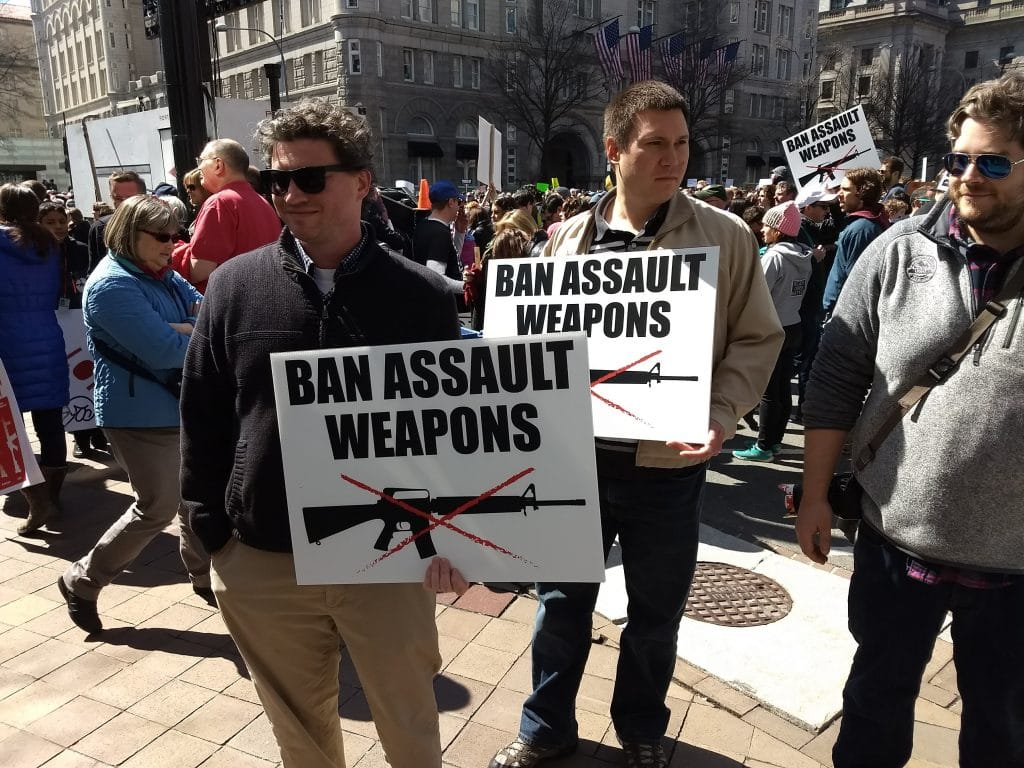 Analysis: Is the Court of Public Opinion Turning Against Gun Rights? [Member Exclusive]
By Jake Fogleman
Gun-rights advocates have had tremendous success in courtrooms across the country as of late, but have they ceded ground in the court of public opinion?
An NPR/PBS NewsHour/Marist poll released Wednesday found the highest number of Americans in more than a decade who say the need to defend gun rights is less important than reducing gun violence. It found 60 percent of Americans now think controlling gun violence is more important, including 55 percent of self-described political independents, while just 38 percent say the opposite. That's a significant change from 2013, the year the poll first began asking this question, when the public was evenly split on the question. The percentage of respondents who moved away from prioritizing gun rights steadily increased each year in between.
That's a troubling sign if you're a gun-rights supporter.
If you're a Reload Member, click here to read the rest. If not, buy a membership today for exclusive access to this piece and hundreds more.
---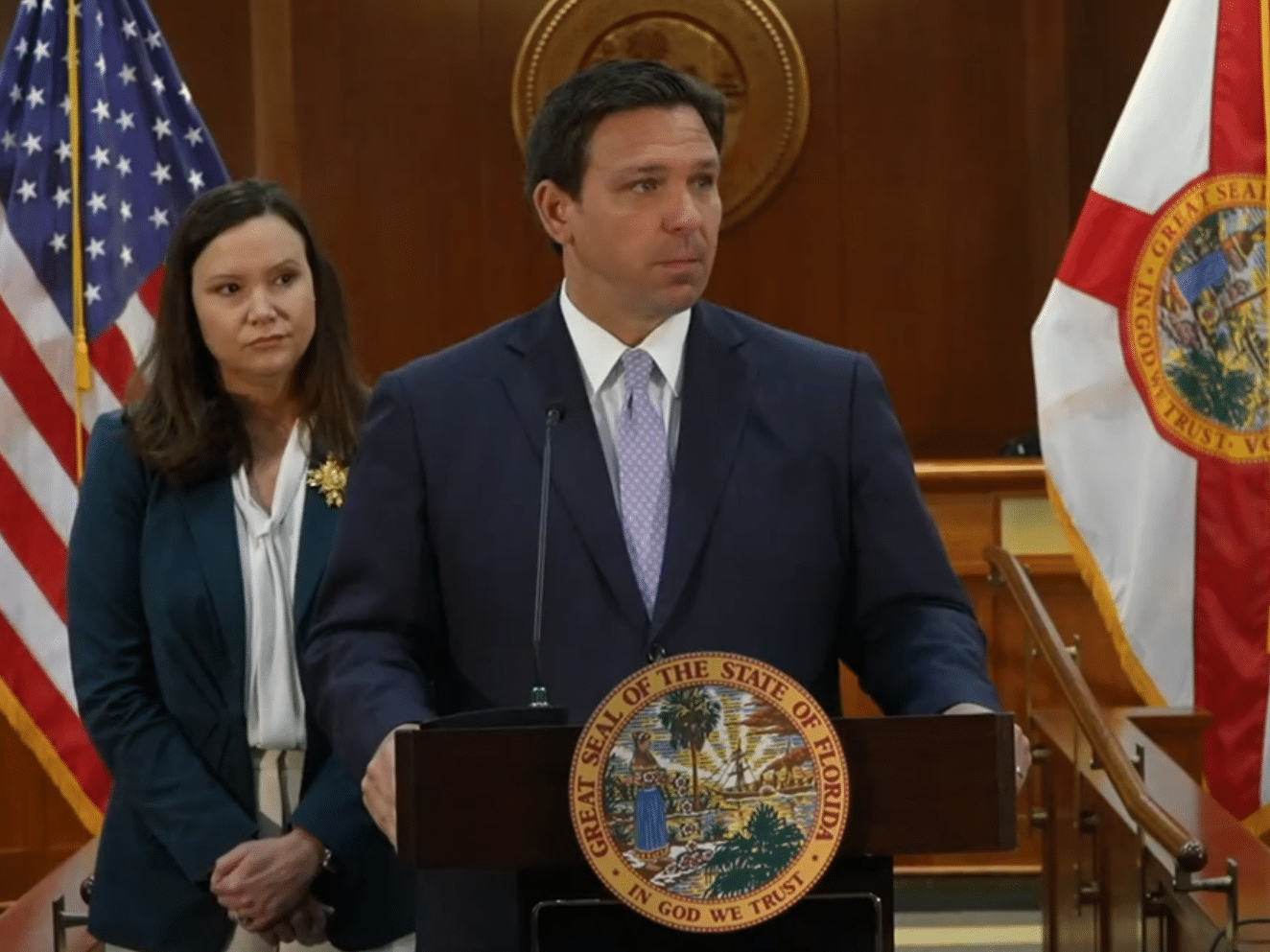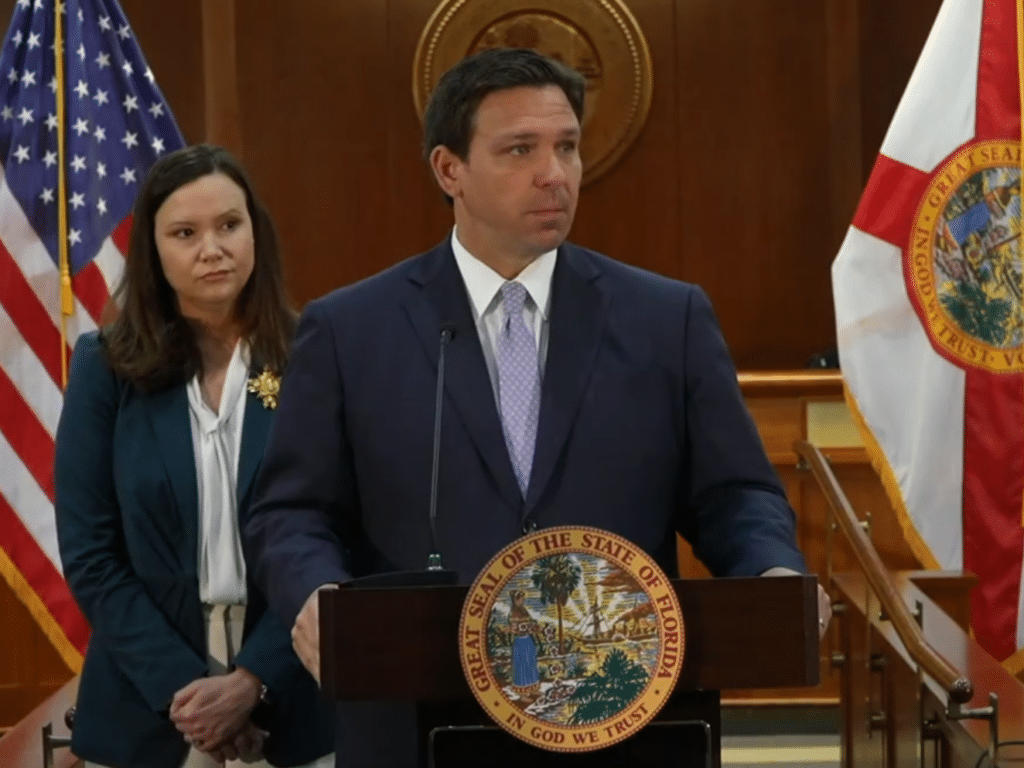 DeSantis Says Trump's Call to 'Take the Guns First, Go Through Due Process Second' is Unconstitutional
By Stephen Gutowski
Florida Governor Ron Desantis (R.) said on Thursday that former-president Donald Trump's call to take guns from people before they can defend themselves in court is wrong.
The day after he announced his run for the Republican presidential nomination, DeSantis attacked front-runner Donald Trump's position on so-called red flag laws. He claimed the former president's 2018 proposal to take guns from potentially dangerous people before courts can vet claims against them violates several parts of the constitution.
"That's unconstitutional," DeSantis told conservative radio host Dana Loesch. "It violates the Second Amendment, but I think, even more important, it violates the Fifth Amendment because they can't take anything from you without due process. It's not just firearms. And, so, the idea that you're seizing people's property and then promising due process later; that is wrong. That's not something I would support."
---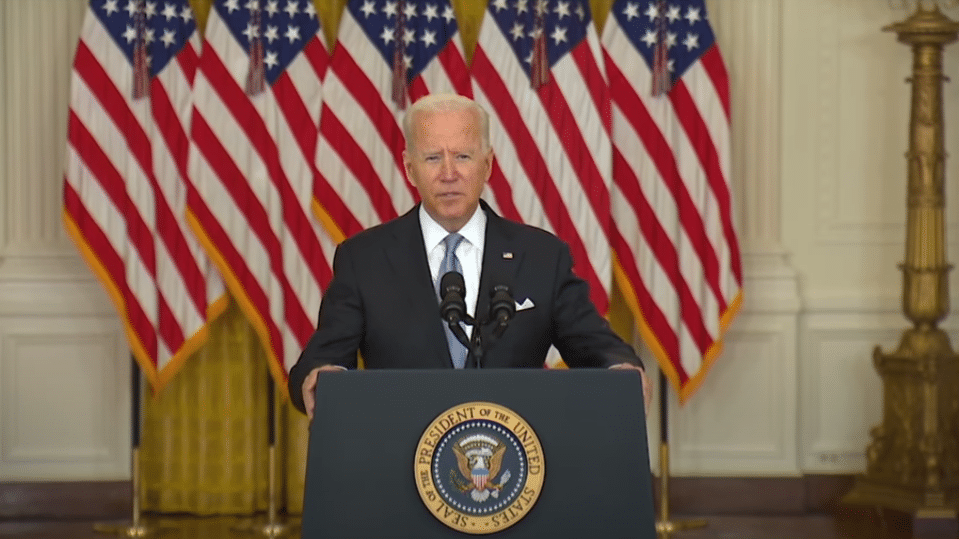 Approval of Biden Gun Policy Hits New Low, Down to 31 Percent
By Stephen Gutowski
President Joe Biden gets low marks from Americans on how he is handling guns, according to a new poll.
On Monday, The Associated Press (AP) and NORC Center for Public Affairs Research released a poll that found just 31 percent of adults approve of Biden's gun policy. The number is five points lower than when the same survey was taken last June. Disapproval hit an all-time high at 67 percent, up five points in the same period. The numbers are significantly lower than Biden's overall performance rating, which sits at 40 percent approval and 59 percent disapproval.
"Views of how Biden is handling the national economy, gun policy, and immigration are more negative," the pollster said in a release. "Only a third approve of Biden's handling of these issues."
Click here to continue reading.
---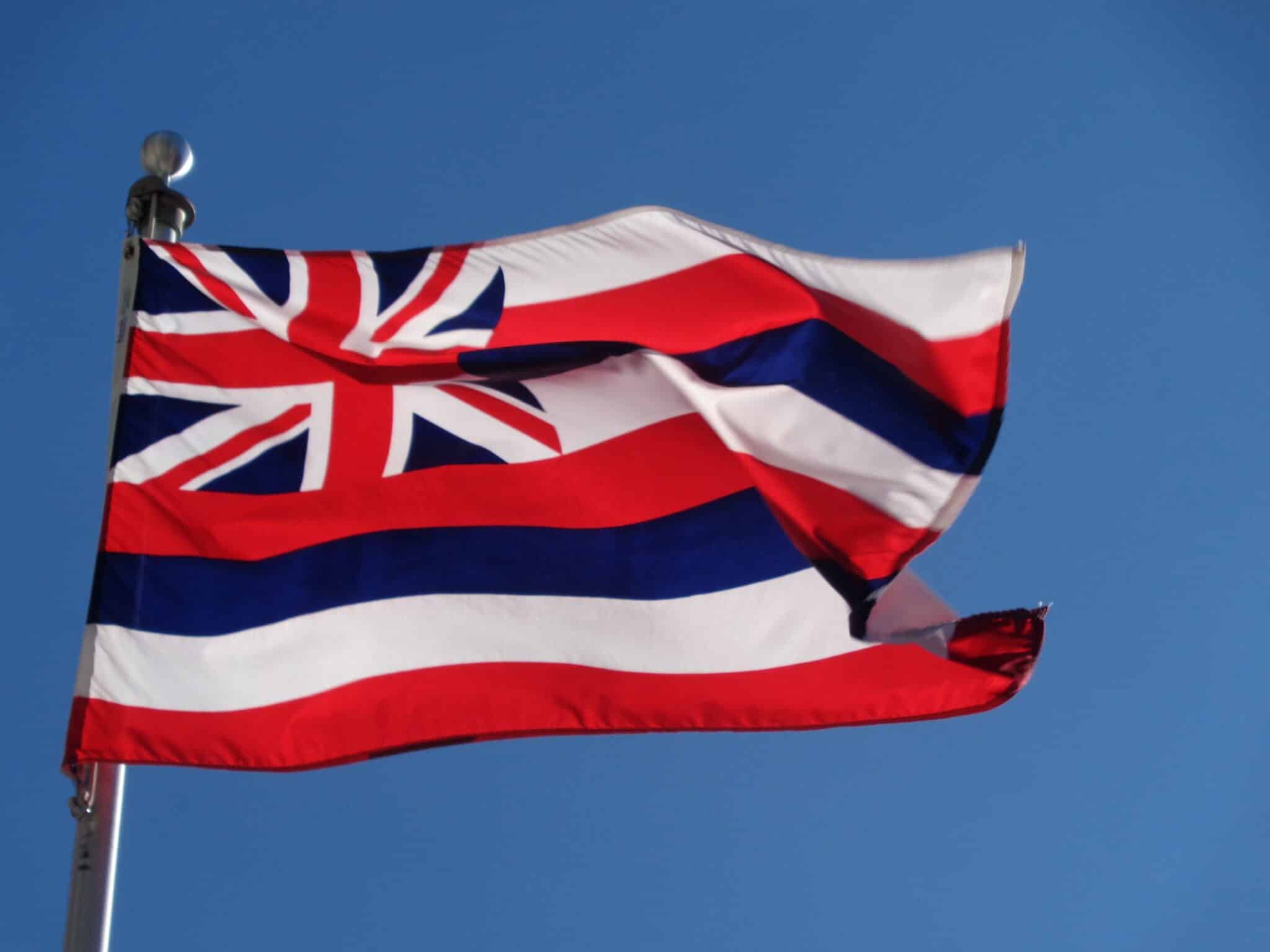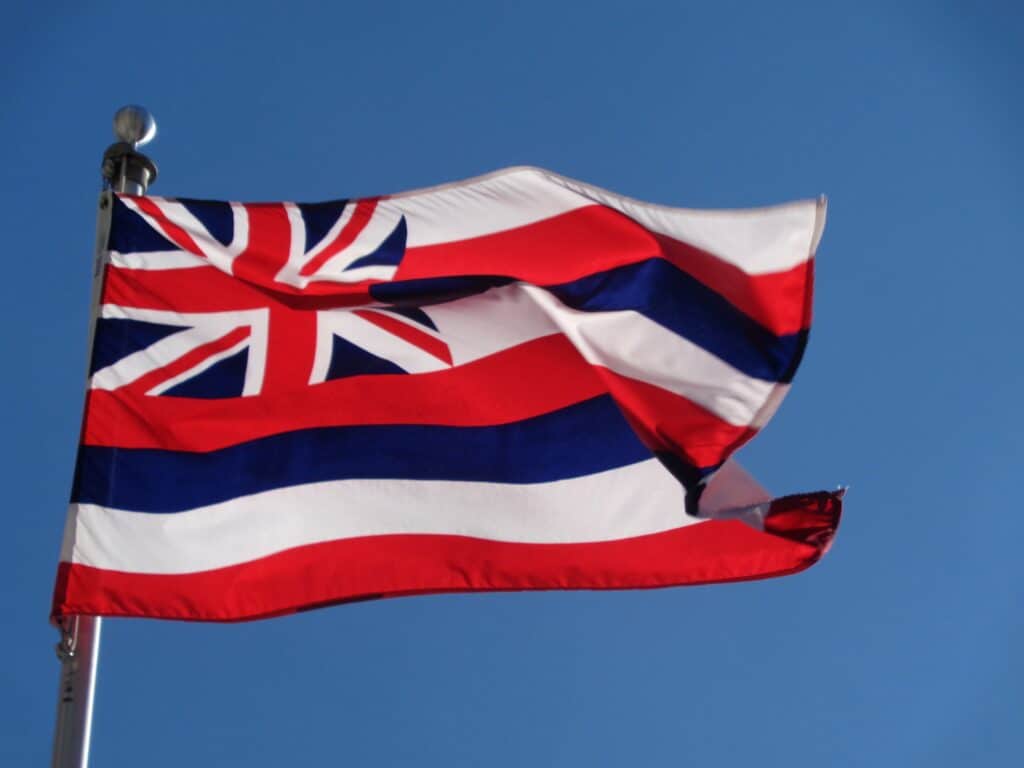 Hawaii Agrees to Drop Baton Ban After Losing Court Fight
By Stephen Bole
Hawaiians can now carry billy clubs and batons for self-defense as the legal fight over the weapons ends.
On Tuesday, United States District Judge Jill A. Otake implemented a permanent injunction on the law prohibiting Hawaiian citizens from carrying billy clubs as a condition of a settlement in Yukutake v. Shikada. The settlement allows law-abiding Hawaiians to own and carry "cudgels, truncheons, police batons, collapsible batons, billy clubs, or nightsticks" for their protection. It also orders the state to pay $50,000 to cover the plaintiffs' legal fees.
"[T]he Attorney General shall direct her agents and all other persons under her authority to comply with the terms of this Injunction and will direct all persons under the legal authority of the Attorney General not to enforce the "billy" provision of HRS § 134-51(a) as set forth in the Injunction," Judge Otake wrote in his order.
---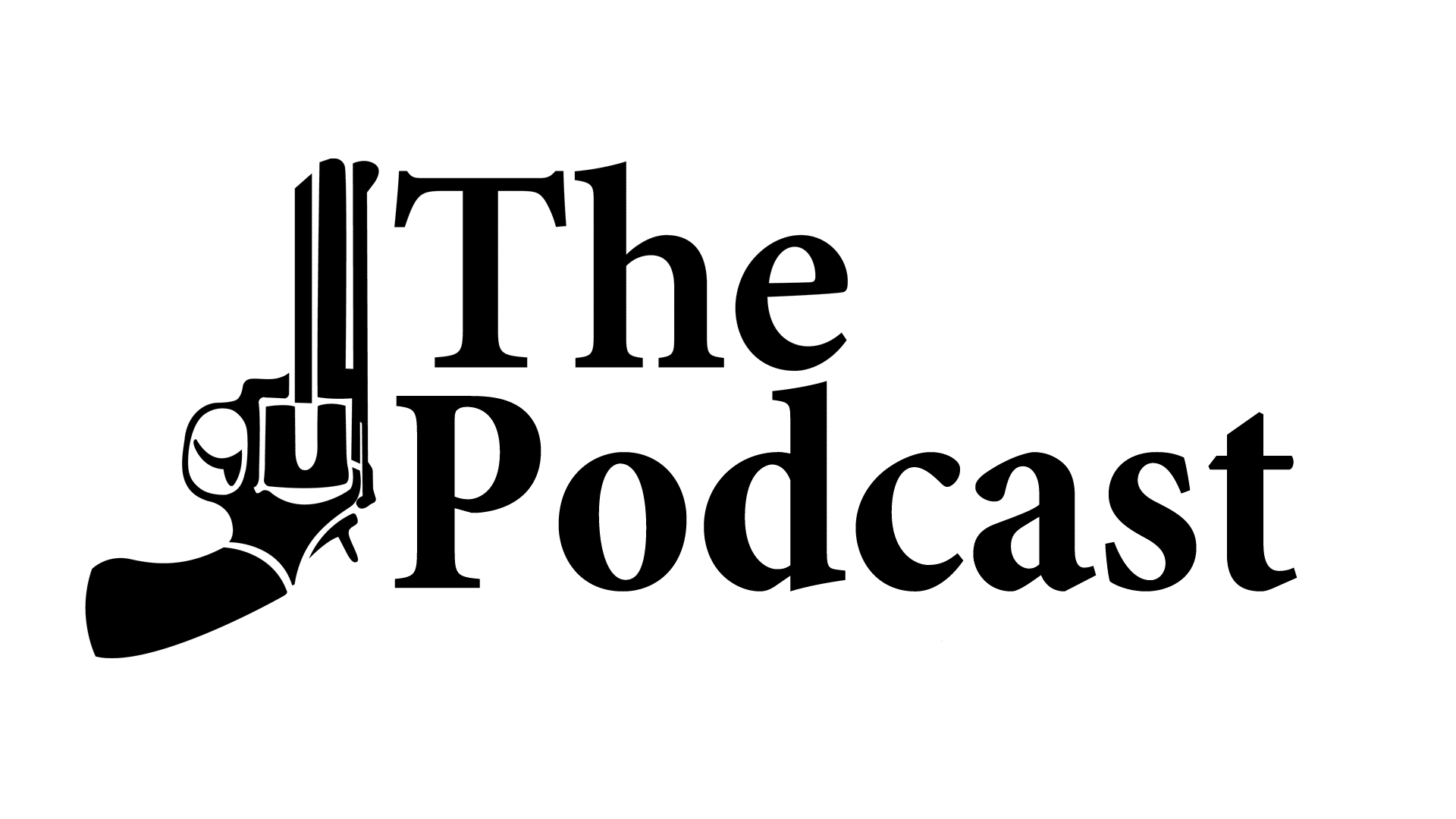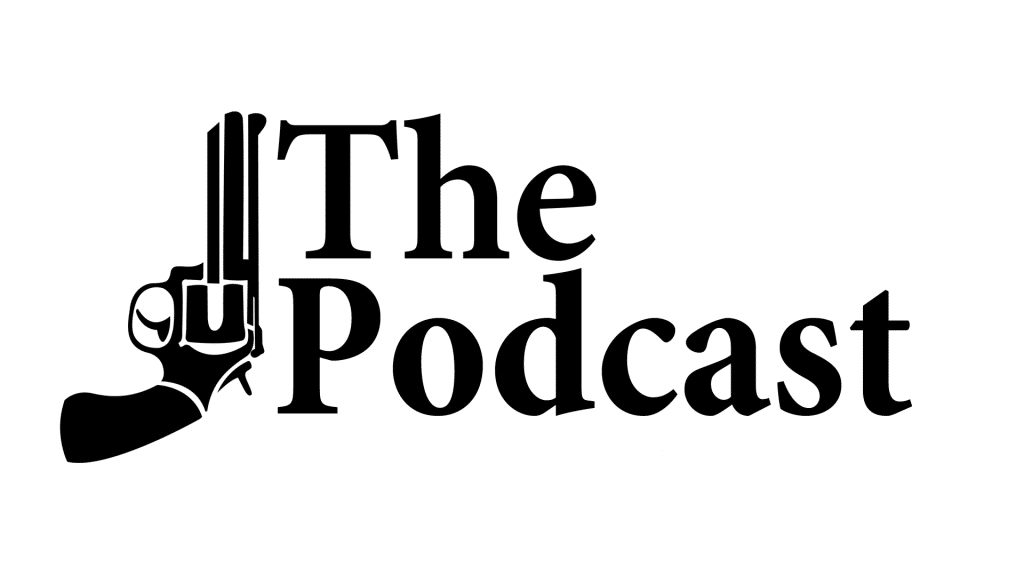 Podcast: Second Amendment Foundation's Alan Gottlieb Responds to Financial Questions
By Stephen Gutowski
This week, Alan Gottlieb of the Second Amendment Foundation (SAF) joined the show to respond to questions about the group's finances.
As I promised on the previous podcast, I asked Gottlieb about the ins and out of how the two non-profits he's a director of interact with the private entities he operates and what safeguards are in place to ensure the groups aren't being overcharged. He said SAF and the Citizens Committee for the Right to Keep and Bear Arms (CCRKBA) have boards that approve the contracts with the private companies he owns, and he has no say over those decisions. He noted the relationships have been disclosed on the group's financial filings for decades, as required by law.
Plus, Contributing Writer Jake Fogleman and I discuss the Supreme Court's decision not to issue an emergency injunction against an Illinois city's AR-15 ban.
You can listen to the show on your favorite podcasting app or by clicking here. Video of the episode is also available on our YouTube channel. As always, Reload Members get access to the show on Sunday. Everyone else gets access on Monday.
---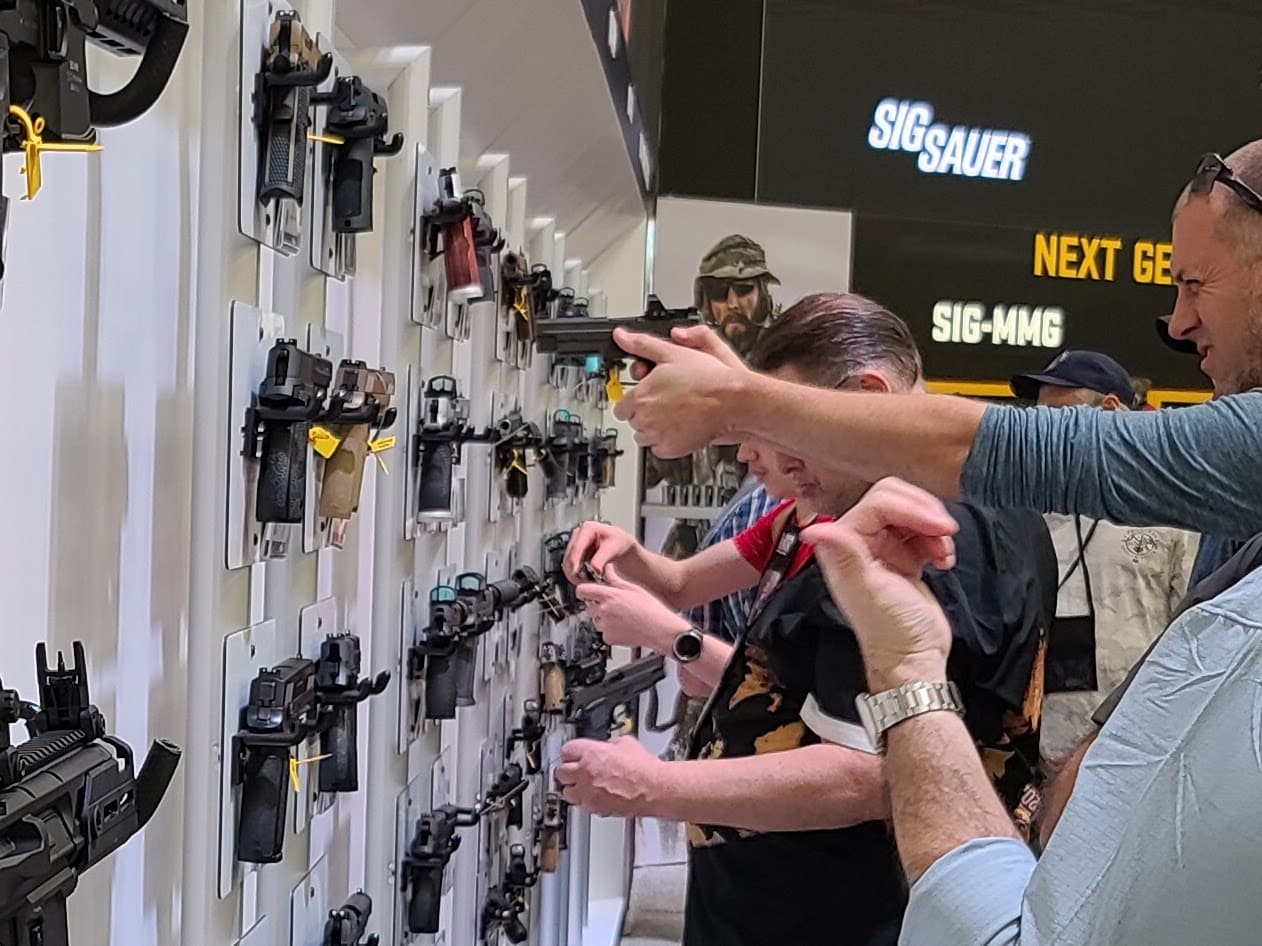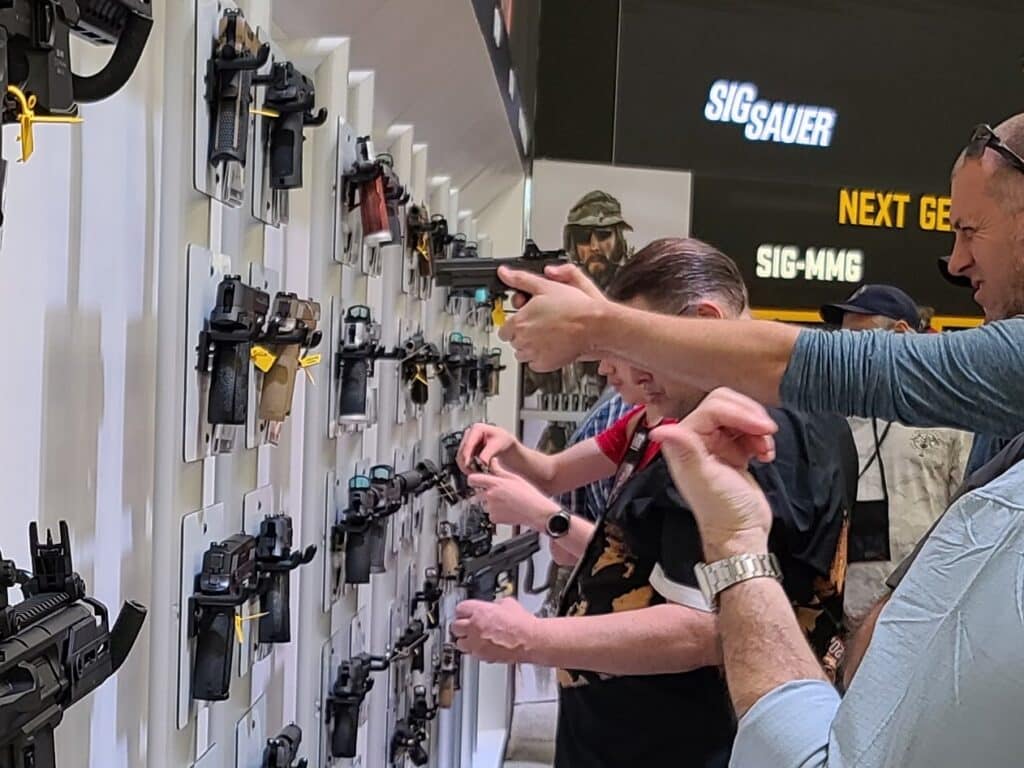 Analysis: 2023 State Legislative Sessions Show Elections Have Consequences for Gun Policy [Member Exclusive]
By Jake Fogleman
"Elections have consequences" is an old adage in politics, made especially famous by then-President Obama in the aftermath of the 2008 election. But it's just as relevant now in the current context of state legislative sessions across the country, especially when it comes to gun policy.
On Tuesday, the Minnesota state legislature approved a "red flag" law to temporarily confiscate guns from people deemed a threat to themselves or others and expanded background check requirements for most private gun sales. It now finds itself on its way to the desk of Governor Tim Walz (D.), who has said he will sign it into law.
"As a veteran, gun-owner, hunter, and dad, I know that basic gun safety isn't a threat to the Second Amendment," Walz tweeted on Wednesday. "It's about our first responsibility to our kids: Keeping them safe. When the bill reaches my desk, I'm going to sign a red flag law and background checks into law."
The bill's passage marks a significant win for gun-control advocates on its own merits, but it also marks the latest instance of new movement on gun bills in states where Democrats gained political power in the 2022 midterm elections. Last November, the Minnesota Democratic–Farmer–Labor Party regained trifecta control of the state government for the first time since 2014 after flipping the state Senate by a one-seat margin. That gave the party the votes to finally pass new gun restrictions after years of unsuccessful attempts due to Republican opposition.
If you're a Reload Member, click here to read more. If not, join today to read the whole piece!
---
Outside The Reload
New Jersey appeals federal ruling blocking enforcement of gun carry law | New Jersey Monitor | By Dana DiFilippo
Louisiana House passes permitless carry bill with veto-proof majority | Louisiana Illuminator | By Piper Hutchinson
Whitmer signs Michigan red flag law | Detroit Free Press | By Clara Hendrickson
Our Unenforced Gun Laws | National Review | By Robert VerBruggen
State lawmakers OK'd more pro-gun bills than control measures since Uvalde | Axios | By Russell Contreras and Erin Davis
Why mass shootings won't change Serbia's gun culture | The Spectator | By Charlotte Eagar
How Peaceful Sweden Became Europe's Gun-Murder Capital | Wall Street Journal | By Sune Engel Rasmussen
Trio of Republican lawmakers demand TN governor cancel special session on "red flag" proposal | Bearing Arms | By Cam Edwards
---
That's it for this week in guns.
If you want to hear expert analysis of these stories and more, make sure you grab a Reload membership to get our exclusive analysis newsletter every Sunday!
I'll see you all next week.
Thanks,
Stephen Gutowski
Founder
The Reload