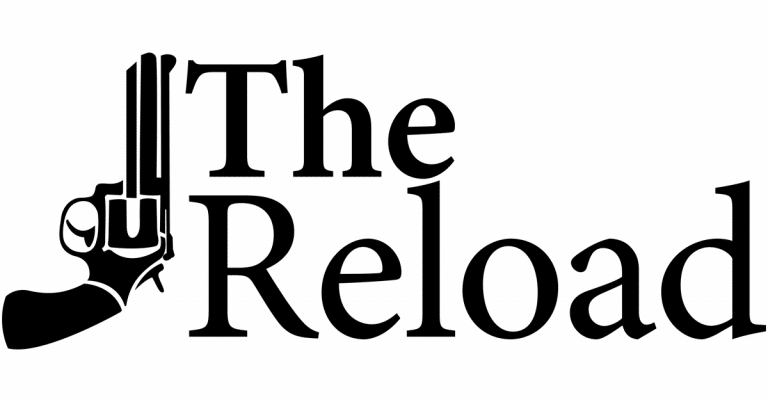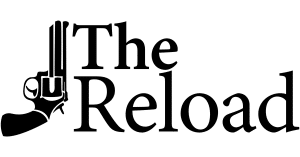 There have been two huge developments that will affect gun owners nationwide since last week's newsletter. The first was a federal judge ruling California's "assault weapons" ban unconstitutional—the first time a district judge has done that with a statewide ban. The second was the ATF releasing the proposal to ban most stabilizing pistol braces President Joe Biden requested several months ago. (The two pictures in this email are of different braces. The first would be banned but not the second.)
There were also two significant events in Virginia and Pennsylvania this week. As I predicted last week after reporting on Philadelphia's abnormal drop in licenses to carry a gun, the city has been sued once again over the roadblocks in its application process. Meanwhile, in a surprising development, the Democrat who led Virginia's effort to impose new gun laws in 2020 lost not one but two separate elections this week.
Plus, there are some very intriguing stories, including a deep dive into a violence-interruption program in Baltimore and an update on the NRA's legal situation, down in the links this week. Let's get started.
---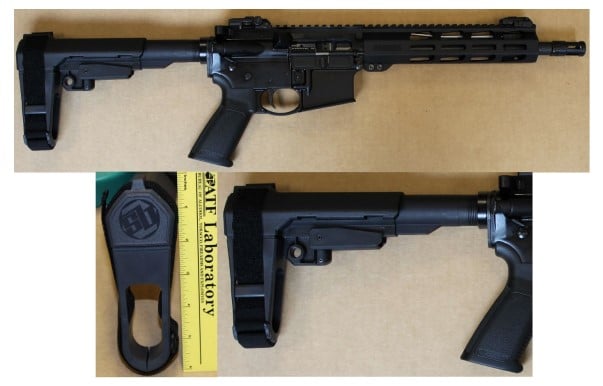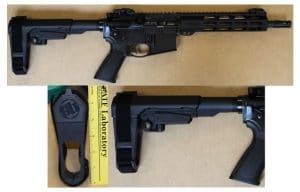 Biden Admin's Proposed Gun Rule Would Turn Millions Into Felons
A legal cloud descended over many American gun owners on Monday.
A new rule proposed by the Bureau of Alcohol, Tobacco, Firearms, and Explosives (ATF) at the request of President Joe Biden would make most firearms with stabilizing pistol braces illegal. Owners would have to register, turn in, or disassemble the guns to avoid federal felony charges. One government estimate found as many as 40 million guns could be affected.
"It will be the largest gun registration, destruction, and confiscation scheme in American history," Alex Bosco, who invented the stabilizing brace and founded the biggest manufacturer of them, told The Reload.
The rule outlines a complex point system the agency wants to create to judge when a gun with a stabilizing brace should be classified as a pistol and when it should be classified as a short-barrel rifle requiring registration under the National Firearms Act of 1934 (NFA). The proposal aims to reconcile the ATF's decade-long track record of approving the braces on a case-by-case basis. That process was often criticized by members of the gun industry and gun-rights movement as arbitrary and contradictory.
Click here to read the full story.
---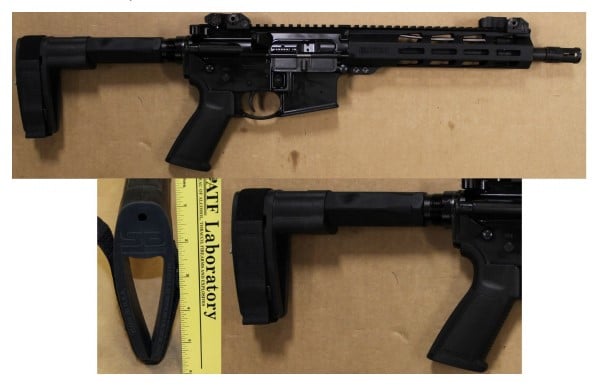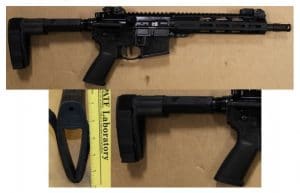 Analysis: ATF Wants to Register or Confiscate Millions of Pistol Braces, But Its Own Proposal Makes That Unrealistic [Member Exclusive]
The ATF proposed a sweeping new rule on Monday that would classify millions of guns equipped with stabilizing pistol braces as short-barrel rifles. It would require them to be registered to remain legal, but the agency is putting up roadblocks that make compliance less likely than it already was.
Recent efforts to register or confiscate guns or accessories have fallen flat. New York's S.A.F.E. Act required registration of "assault weapons," but only four percent of eligible guns were actually registered. New Jersey's effort to confiscate any magazine holding more than 10 rounds of ammunition failed to garner even a single magazine, according to documents obtained by Ammoland.
The ATF's refusal to either grandfather currently-owned braces or waive the $200 fee associated with registering the guns makes their proposed registration or confiscation scheme much more likely to fail. Estimates vary wildly from 3 million to 40 million for how many braces are already out there. Even trying to round up or register the lower end of that spectrum is already little more than a fantasy, but trying to make owners do it and give the ATF $200 for the privilege makes it all the more farcical.
The agency outlined explanations in the proposal for why it decided not to allow Americans to either keep the braced firearms they already own or, at least, register them for free. They mostly boil down to concerns gun owners or retailers would break the law to abuse the system.
Click here to read the rest if you're already a member. If not, click here to buy a membership and get access to more exclusive posts!
---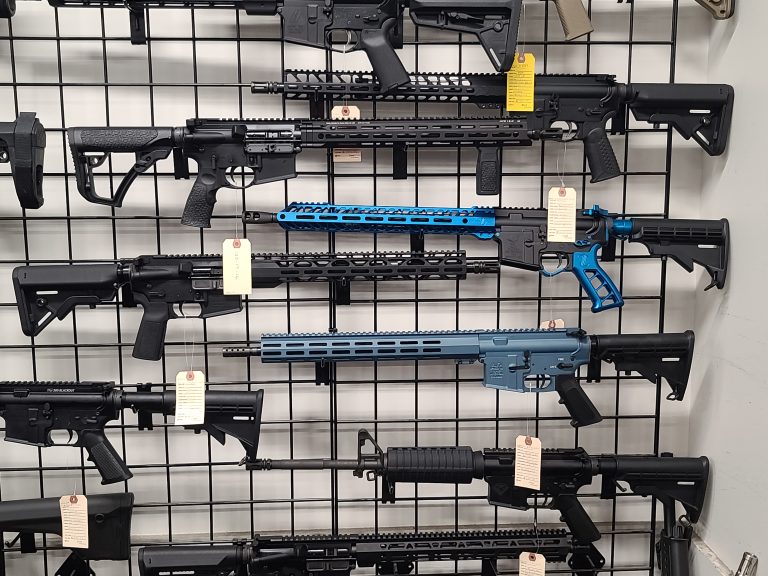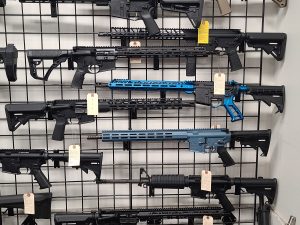 California Assault Weapons Ban Struck Down
A federal judge ruled Friday that California's "assault weapons" ban is unconstitutional.
The court found the state's ban on the sale of AR-15s and other popular rifles violated the Second Amendment. Judge Roger Benitez ruled the guns targeted by California are in common use. He said the state ran afoul of the Constitution in restricting access to them.
"This case is not about extraordinary weapons lying at the outer limits of Second Amendment protection," Benitez wrote. "The banned 'assault weapons' are not bazookas, howitzers, or machineguns. Those arms are dangerous and solely useful for military purposes. Instead, the firearms deemed 'assault weapons' are fairly ordinary, popular, modern rifles.
"This is an average case about average guns used in average ways for average purposes."
Click here to read the entire story.
---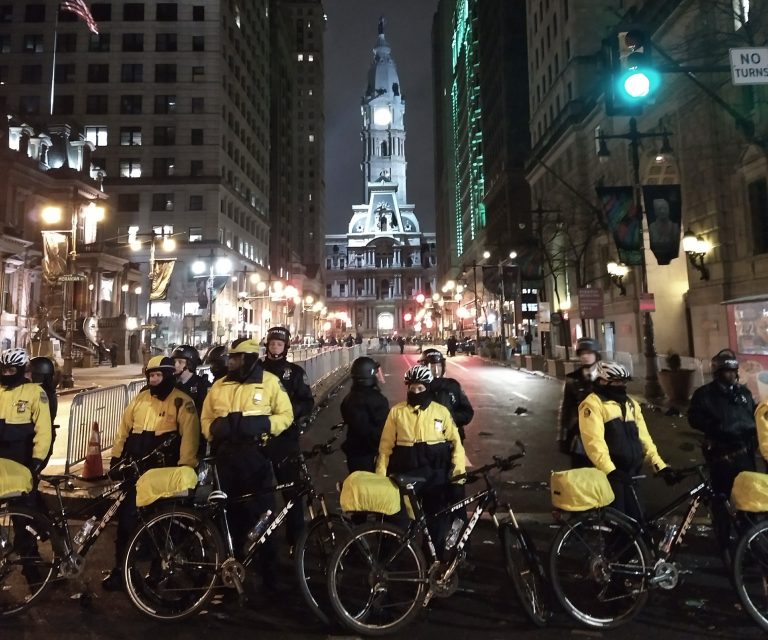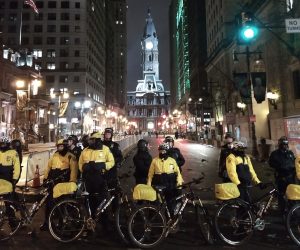 Philadelphia Sued Again for Withholding Gun-Carry Licenses
Philadelphia is facing a new lawsuit in a year-long battle over gun-carry licenses.
A gun-rights group filed a lawsuit against Pennsylvania's largest city in state court on Monday for refusing to issue the licenses to residents. Gun Owners of America (GOA) claims the city is withholding the licenses in violation of state law. And it's not the first time.
"Last October, Philadelphia wanted residents to wait months just to apply. Now they want residents to wait months to pick up their application," Andrew Austin, who is representing GOA in the case, told The Reload. "Gun Owners of America sued them last year—forcing them to take applications—and now we have to sue them again so they'll issue them."
---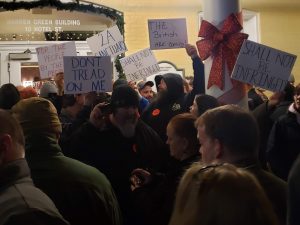 Virginia Gun-Control Champion Loses Dual Election Bids
One of the Democrats who pushed the state to adopt new gun-control laws in 2020 lost two elections on Tuesday.
Democrat Mark Levine lost, by a sizable margin, both the primary race for lieutenant governor and his own delegate seat. He will now be out of the Virginia government altogether despite spearheading the successful 2020 effort to expand background checks to private gun sales and institute red flag laws. Levine also convinced Democrats to pass his "assault weapons" ban through the House of Delegates that same year.
But he got just above 10 percent of the vote to be the Democratic nominee for lieutenant governor and lost the race for his own seat by more than 15 points.
Click here to read the full story.
---
Outside The Reload
The Baltimore group that steers kids off the streets – one person at a time | The Guardian | By J Brian Charles
Chris Cheng Opens Fire on Politics, Racism | Recoil | By Conrad Bui
Brace Yourselves | National Review | By Michael Brendan Dougherty
NRA to defend against NY attorney general in Manhattan, drops own lawsuit | Reuters
NY could try to sue gun manufacturers under bill | Associated Press | By Marina Villeneuve
---
The Reload in the Media
I was a guest on the NewsBusters Podcast this week and I think we had a great conversation about media coverage of guns. We talked at length about problems with the way most reporters approach guns and especially gun violence.
Gun deaths are caused by a variety of different factors, but they tend to be lumped together in media coverage. The solution to gang violence is different from the solution to domestic violence and the solution to suicide or the solution to random acts of violence. But that's not how most stories on guns are reported.
This is especially true with the way major media outlets cover mass shootings. They've adopted a lower standard for what constitutes mass shootings which leads to the implication that something like Sandy Hook or Las Vegas happens every day when it doesn't. Coverage like that does more to mislead than inform, and it's a real problem that stunts the debate around guns in America.
---
That's it for this week in guns.
If you want to hear my analysis of why these were the most important stories and how they may impact you, make sure you buy a Reload membership to get the exclusive analysis newsletter every Sunday!
I'll see you all next week.
Thanks,
Stephen Gutowski
Founder
The Reload