We have new updates on the largest gun registration effort in American history.
The ATF told The Reload its pistol brace ban will be published in the federal register on January 31st, beginning the 120-day grace period for owners of braced guns to comply with the ban. The agency also added additional clarity on a disputed part of its ban. It said those with imported braced firearms will be able to dismantle or register them instead of having to destroy or turn them in.
Tragedies marred the beginning of this week as a pair of mass shootings hit communities in California. Those incidents bring new significance to a report from the Secret Service examining the details of dozens of previous attacks. It found there is no single profile for who will carry out one of these attacks, but the vast majority of perpetrators exhibited warning signs in the lead-up to the event.
Guest Contributor Konstadinos Moros looks at California Governor Gavin Newsom's use of gun death rate to argue the recent mass shootings in his state should lead to Congress adopting its gun laws. He argues the stat is misleading and California's laws haven't had the positive impact the governor claims.
The legal landscape saw significant developments this week too. Tennessee was forced to agree to allow 18-to-20-year-olds to apply for concealed carry permits, and it had to pay the legal fees of the gun-rights group that sued over the previous ban. A state judge partially blocked enforcement of Illinois's "assault weapons" ban. And I explain why the Supreme Court's decision not to jump into the New York gun-carry case shouldn't surprise gun-rights advocates or even worry them much at this point.
Plus, pistol brace inventor Alex Bosco joins the podcast to give his take on the ban.
---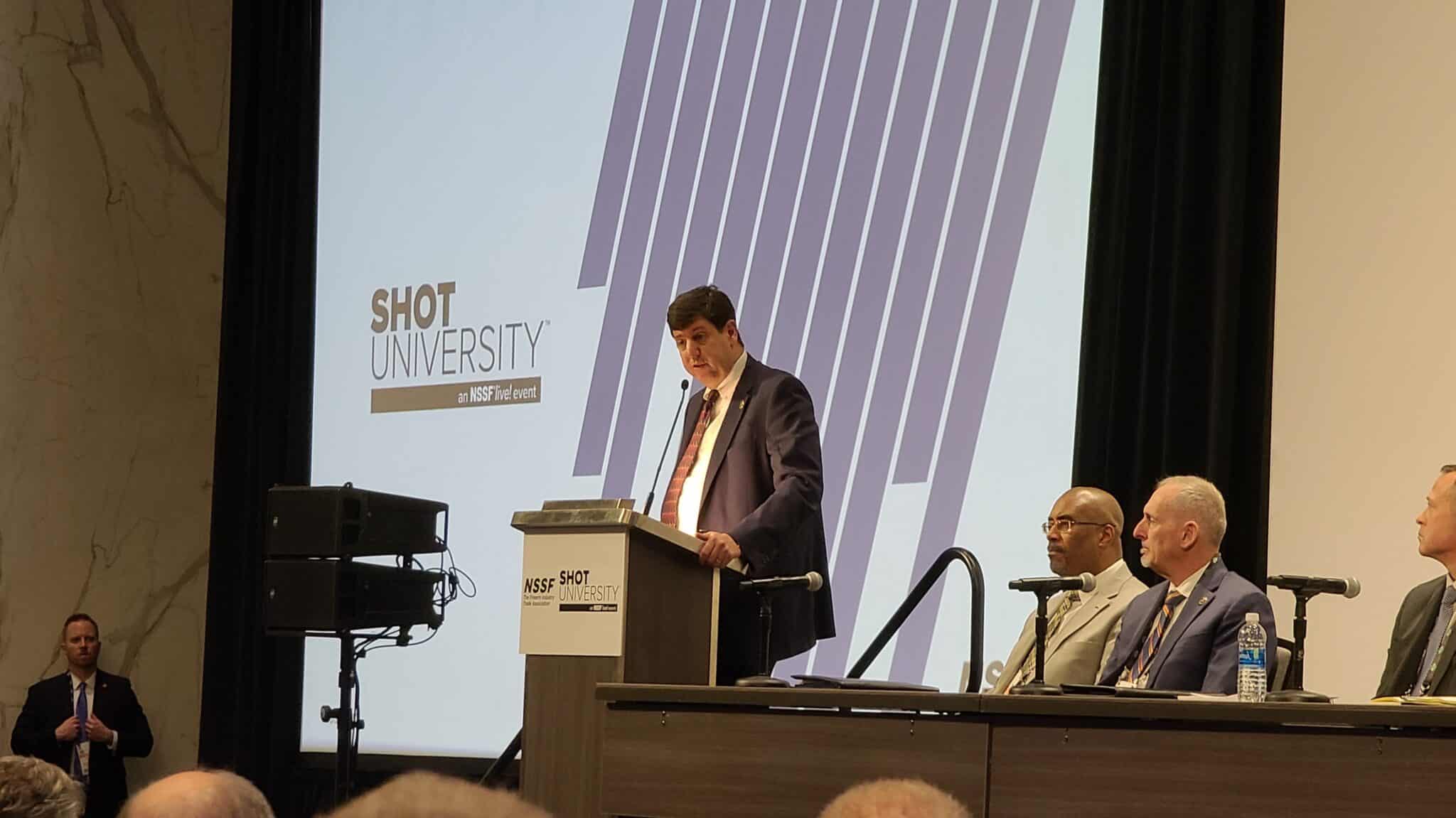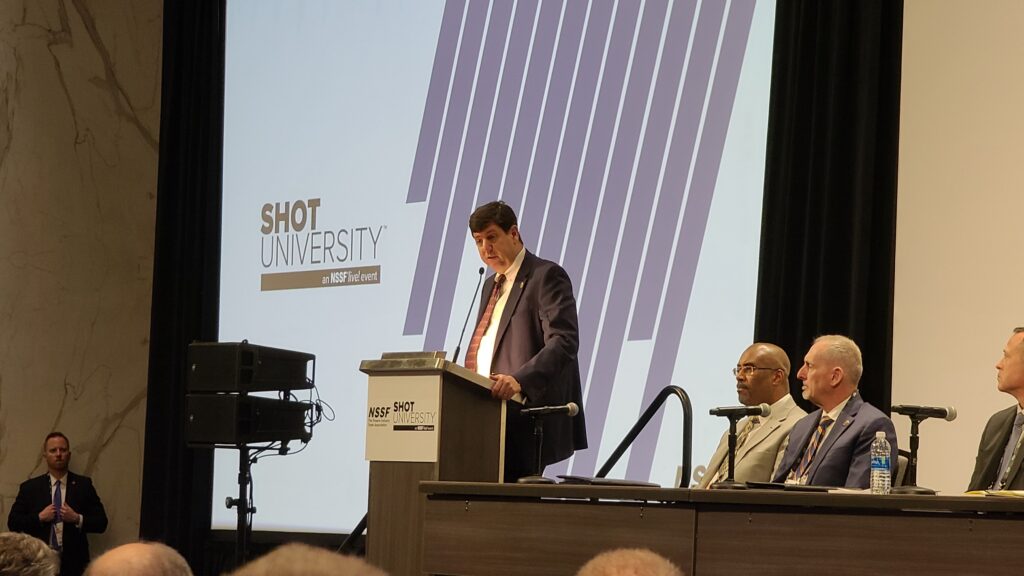 ATF Says Imported Braced-Guns Can be Registered, Rule to be Published Next Week
By Stephen Gutowski
The Bureau of Alcohol, Tobacco, Firearms, and Explosives (ATF) clarified its position on some of the millions of firearms affected by the upcoming pistol brace ban.
The agency said owners of imported guns equipped with pistol braces can register or dismantle them instead of destroying or turning them in. It said assembling a pistol-braced gun, most models of which the ATF now considers rifles, from more imported parts than allowed by section 922(r) of federal law is illegal. However, the law doesn't affect the possession of those guns by people who did not assemble them, and they can be treated the same way as non-imported braced guns under the new rule.
"[A] person with an imported pistol that was subsequently equipped with a 'stabilizing brace' will have the same options as anyone else under the final rule," the agency explains in a soon-to-be-released question-and-answer section on its website. "Should that person choose to register the firearm, no further modification of the firearm with domestic parts is required."
---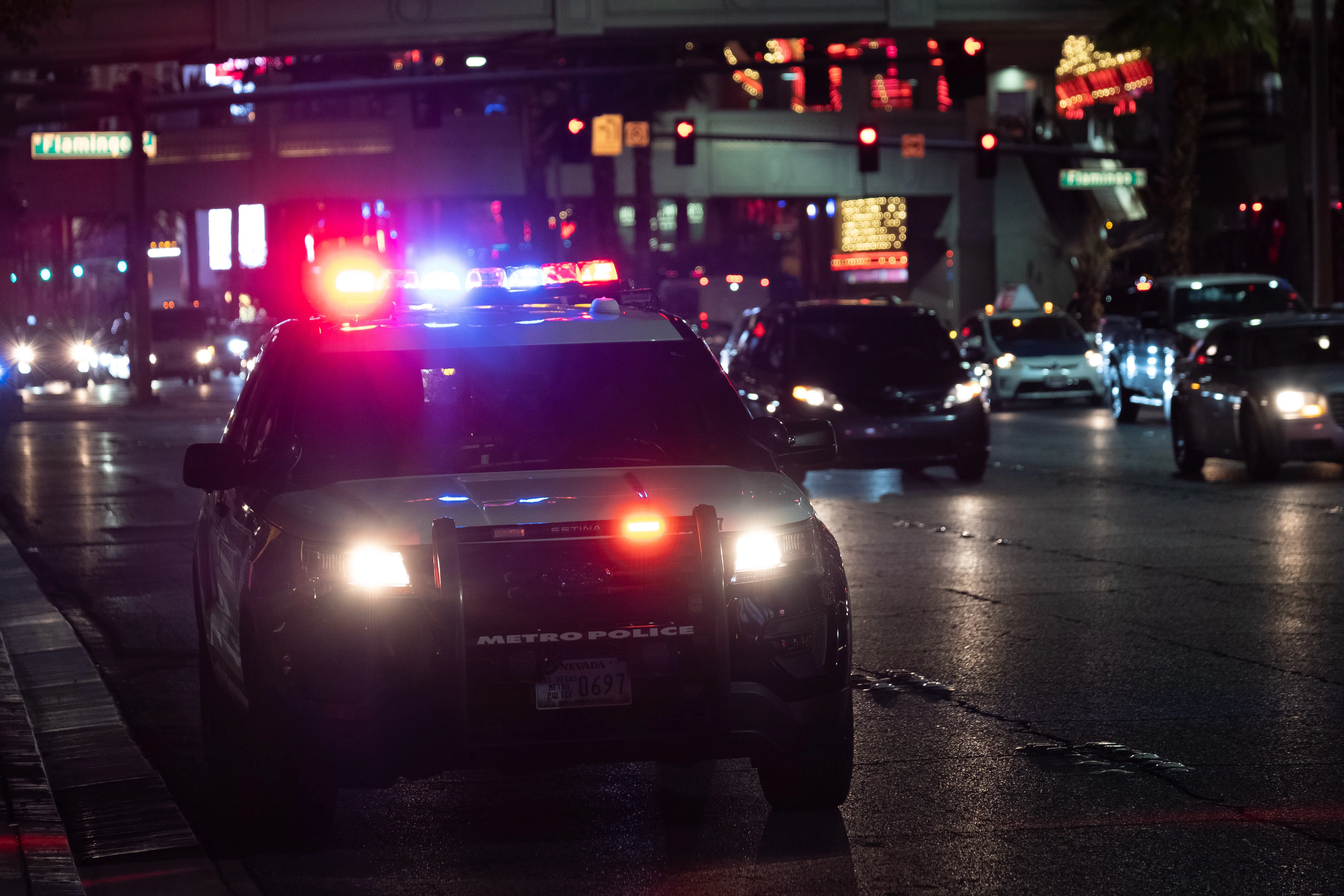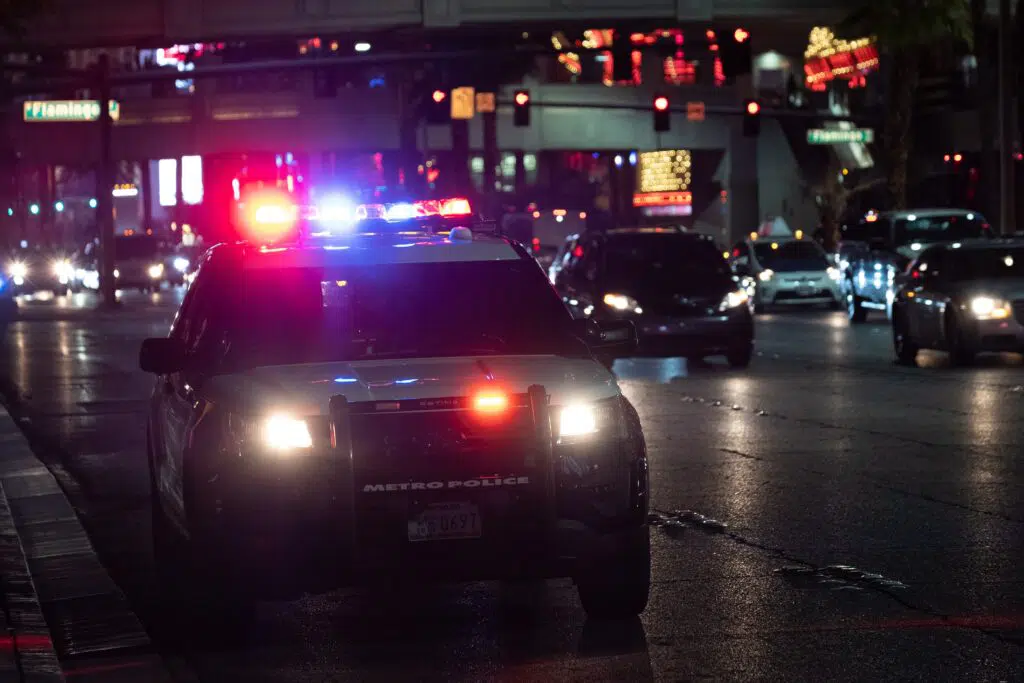 Report: Vast Majority of 'Mass Attackers' Exhibit Concerning Behavior Prior to Incident
By Jake Fogleman
More than three-quarters of the individuals who committed "mass attacks" exhibited concerning behaviors or shared alarming communications before carrying them out.
That's the finding of a new U.S. Secret Service report released Wednesday. The agency's National Threat Assessment Center (NTAC) analyzed 173 mass attacks between 2016 and 2020—incidents in which three or more people, not including the attacker, were harmed in public or semi-public places—to identify commonalities between the incidents that might be used to help prevent future attacks. The report found that nearly two-thirds of attackers during the study period had a history of making violent threats, and 64 percent had a history of criminal charges or arrests.
The report arrives on the heels of two separate mass killings in California that claimed the lives of 18 people in three days. The findings reveal that in most cases, attackers are on the radar of other community members or law enforcement. It suggests that more can be done to identify potential threats and stop future attacks.
Click here to continue reading.
---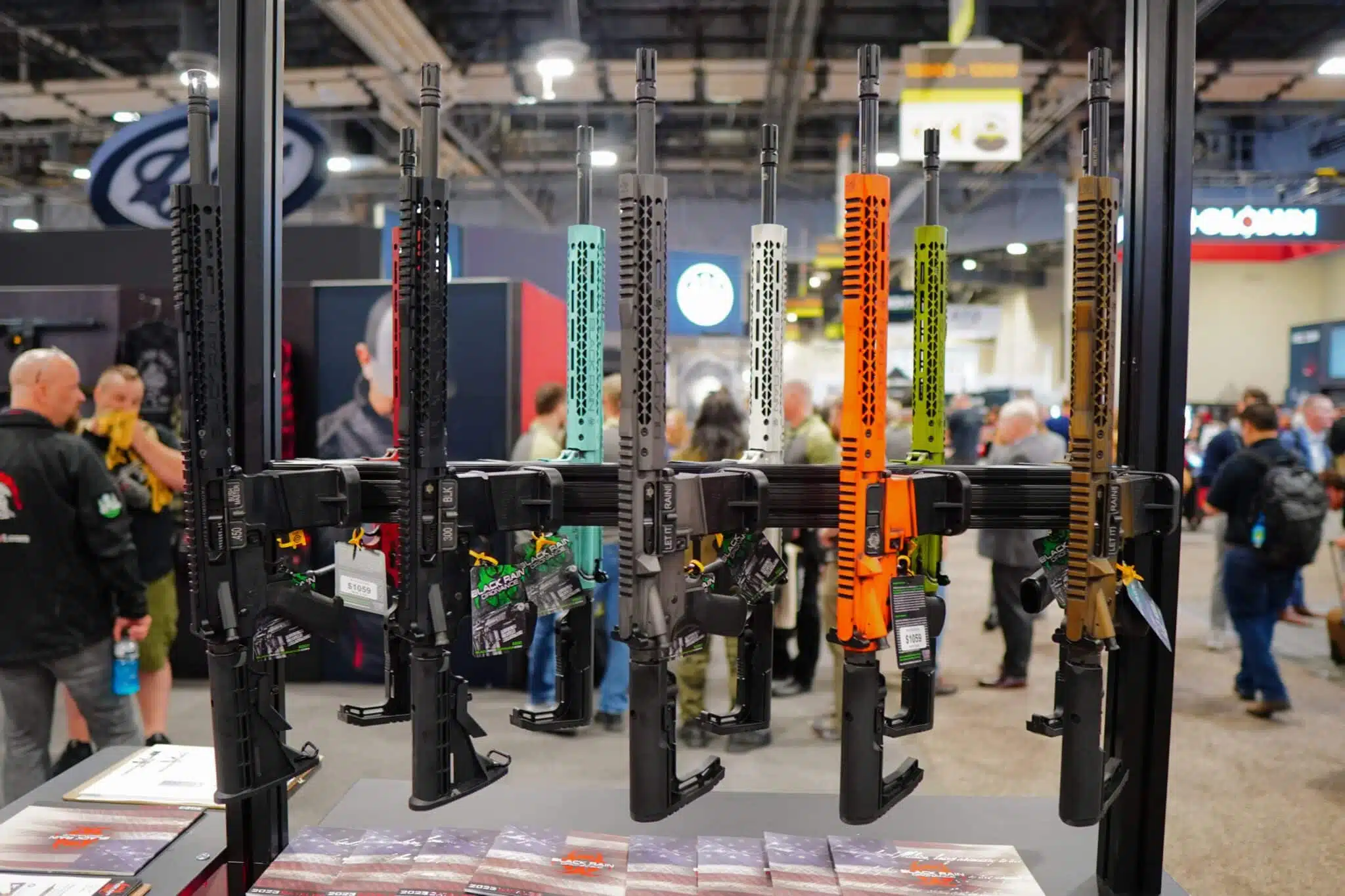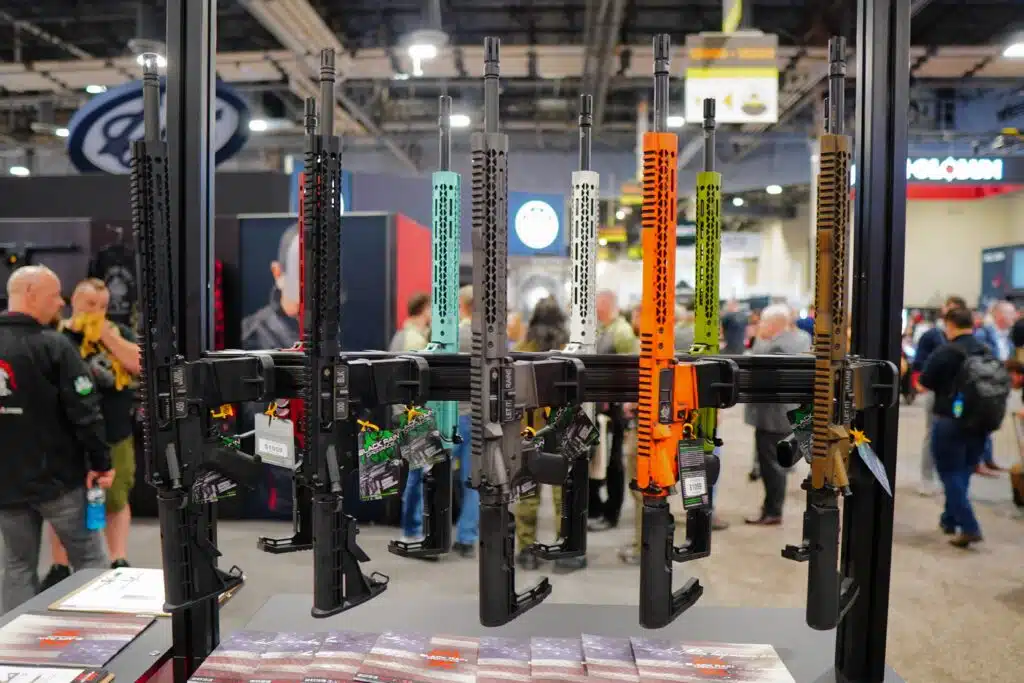 Analysis: California's Gun Death Rate Isn't as Impressive as California Governor Newsom Implies [Member Exclusive]
By Konstadinos Moros
The reaction from Governor Gavin Newsom (D.) to two horrifying mass shootings terrorizing Californians in the same week was swift. He called for Congress to adopt California's gun laws as a solution. But there are significant problems with that argument.
Newsom argued the state's laws, while they have failed to stop every mass shooting, are the reason the state has a lower "gun death" rate than many other states. He notes California's gun death rate is even 37 percent lower rate than the national average, an example of why the nation should respond to California's mass shootings by adopting California's gun laws.
"The Second Amendment is becoming a suicide pact," Newsom told CBS News while insisting he has respect for gun owners. "I just want to take away weapons of war that are illegal in California and should be illegal across the United States."
But gun deaths, also a popular stat among gun-control advocates and organizations, are a poor way to judge the impact of gun laws on preventing mass killings or murder. That's because it lumps together murders, accidental deaths, and suicides. And suicides are the most common form of gun death, making up more than half of gun deaths in the past two years and 2/3rds in the years preceding the recent national spike in murders.
If you're a Reload member, click here to read more. If not, join today for exclusive access!
---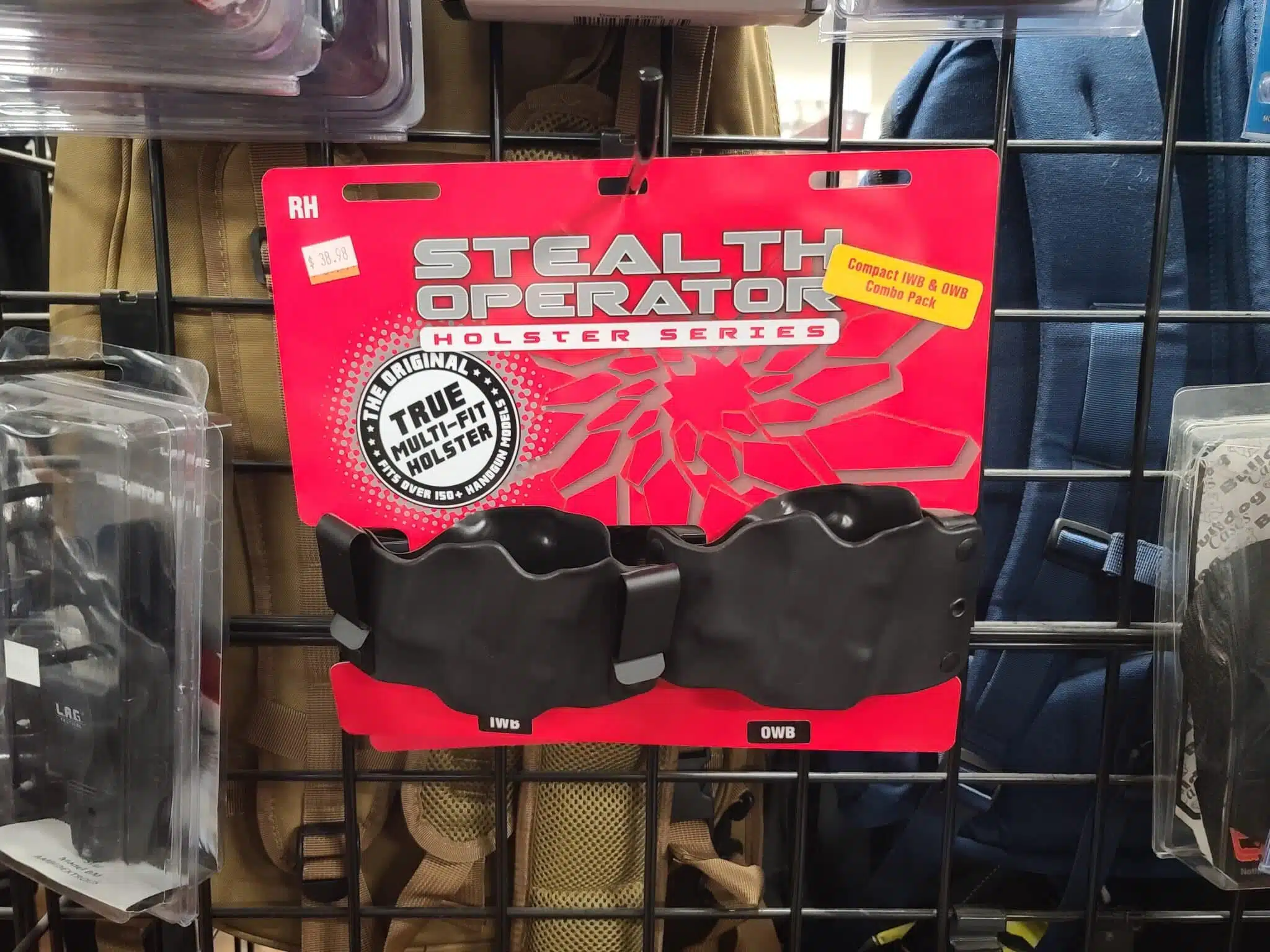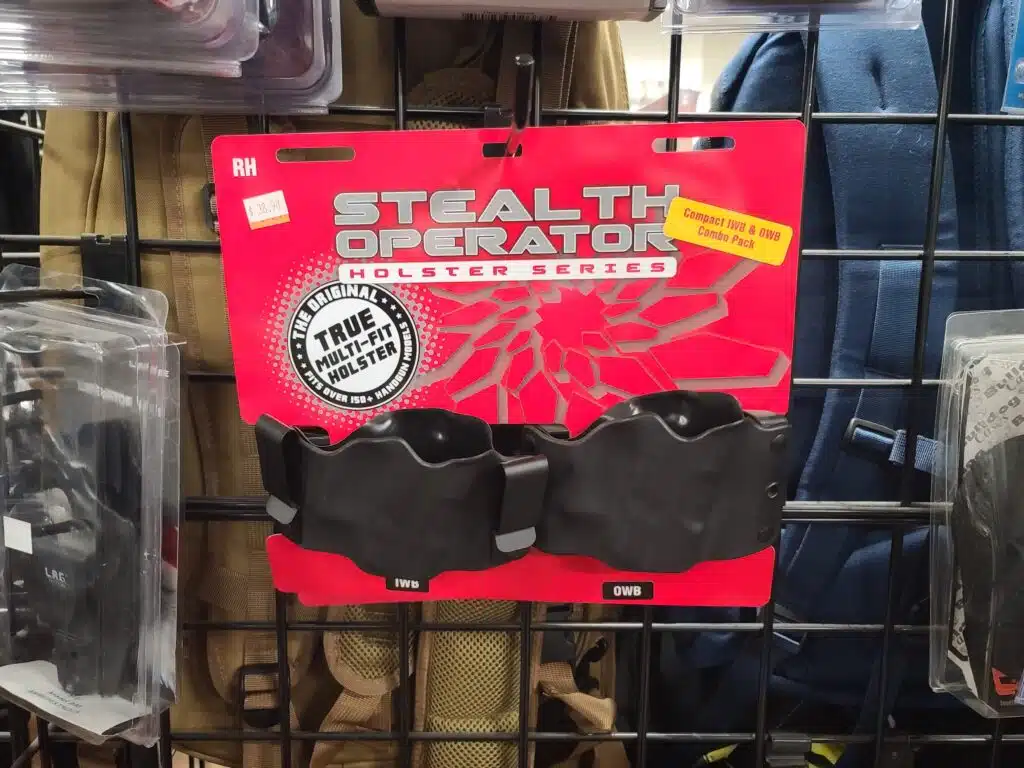 Tennessee Forced to Allow 18-to-20-Year-Olds to Carry Guns, Pay Gun-Rights Group's Legal Fees
By Jake Fogleman
Young adults in the Volunteer State will soon enjoy the same gun-carry rights as their peers over the age of 21.
Attorneys for the state of Tennessee entered into an Agreed Order in federal court on Monday with gun rights advocates who sued the state over its prohibition on adults under the age of 21 carrying firearms. The order stipulates that the state's previous carry ban for young adults was unconstitutional and will no longer be enforced. It also forces the state to pay nearly $50,000 in legal fees.
"The Challenged Scheme regulating the possession and carrying of handguns that restricts individuals aged 18 years old to 20 years old from carrying handguns or obtaining permits to carry handguns on the basis of age alone violates the Second and Fourteenth Amendments to the United States Constitution," the order reads. "Defendant and his officers, agents, employees, and all others acting under his direction and control, are permanently enjoined from implementing or enforcing the Challenged Scheme to prevent individuals aged 18 years old to 20 years old from carrying handguns or obtaining permits to carry handguns on the basis of age alone."
Click here to read the full piece.
---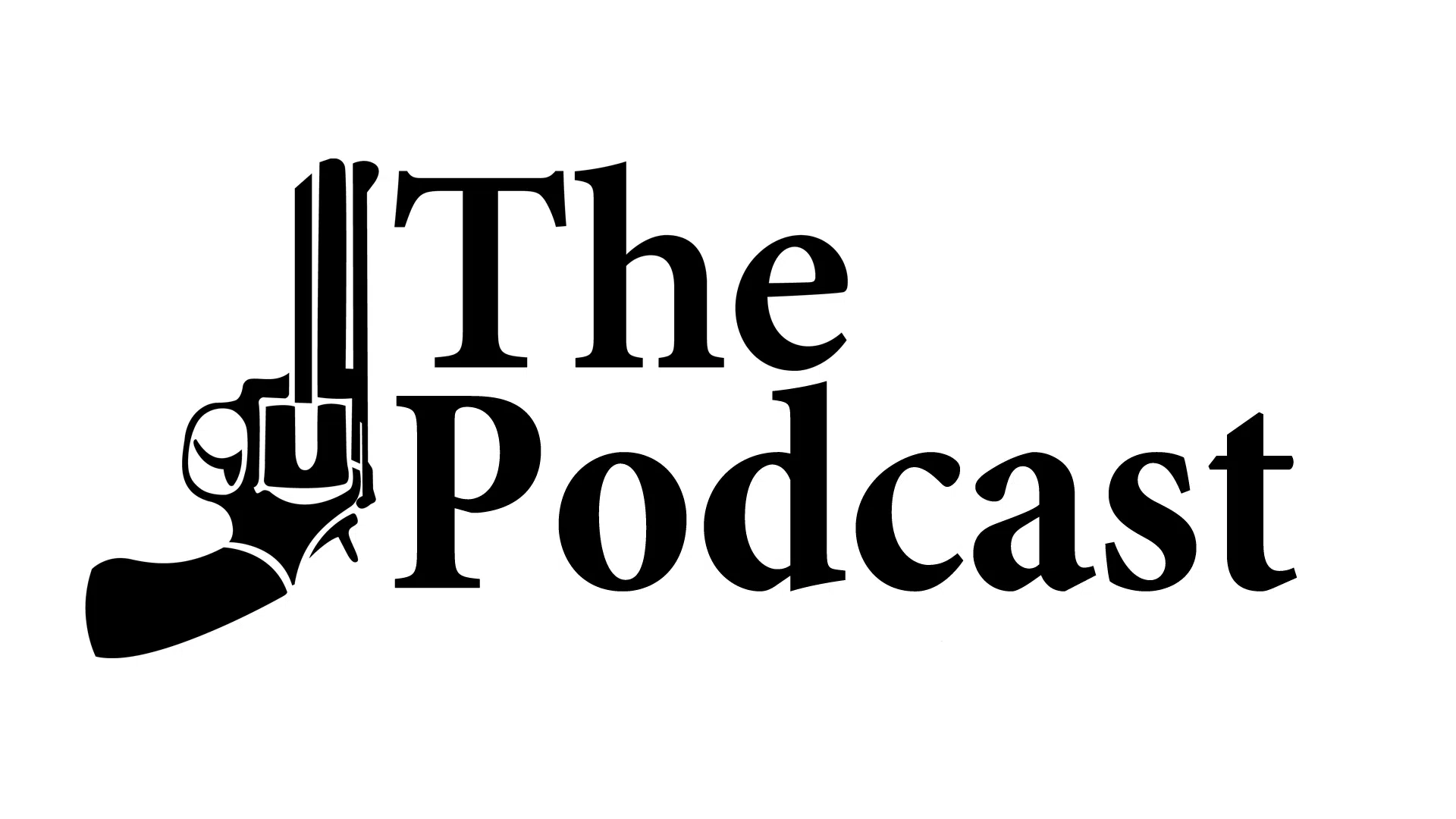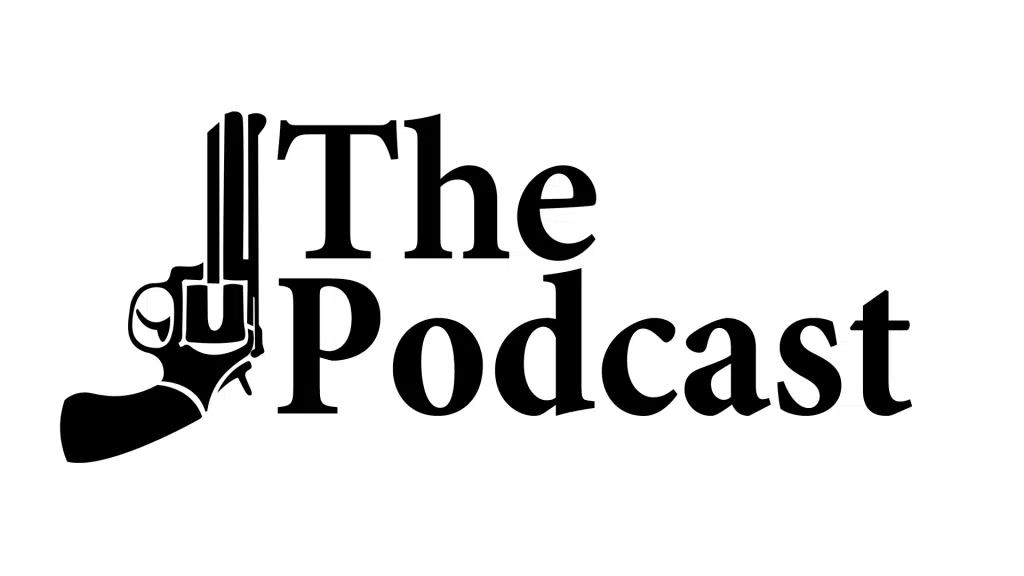 Podcast: Pistol Brace Inventor Alex Bosco on the ATF's New Ban
By Stephen Gutowski
This week, we're diving into the details of the ATF's pistol brace ban.
That's why we have pistol brace inventor and SB Tactical owner Alex Bosco on the show. He gave his view on how many guns will be affected by the ban, whether any braced guns avoid the prohibition, and the legal case he's building against it.
Plus, Contributing Writer Jake Fogleman and I talk about local law enforcement resisting the Illinois "assault weapons" ban, as well as my trip to SHOT Show in Las Vegas, which featured a speech from ATF Director Steve Dettelbach.
You can listen to the show on your favorite podcasting app or by clicking here. Video of the episode is available on our YouTube channel. As always, Reload Members get access on Sunday, and the show goes public on Monday.
---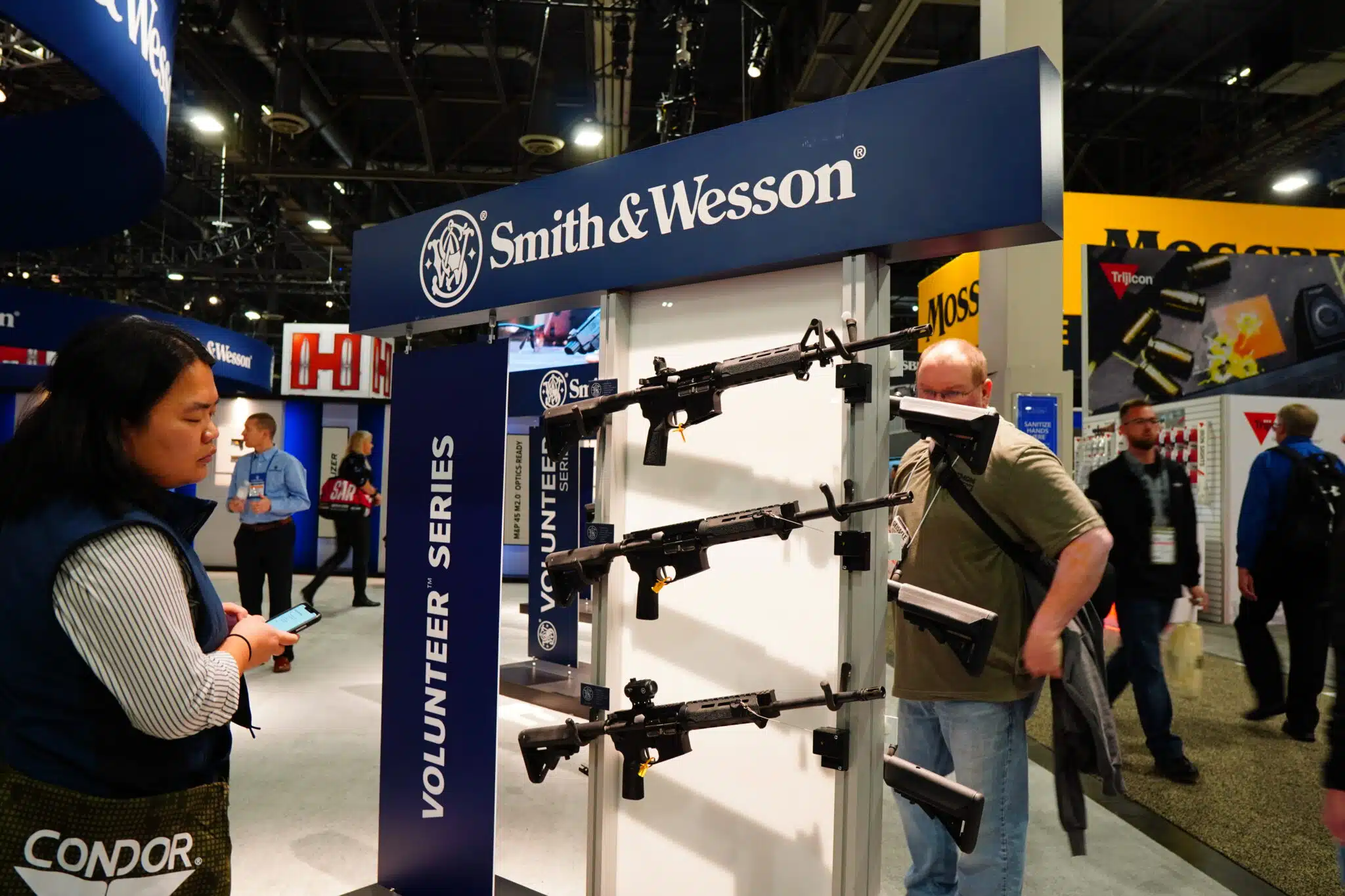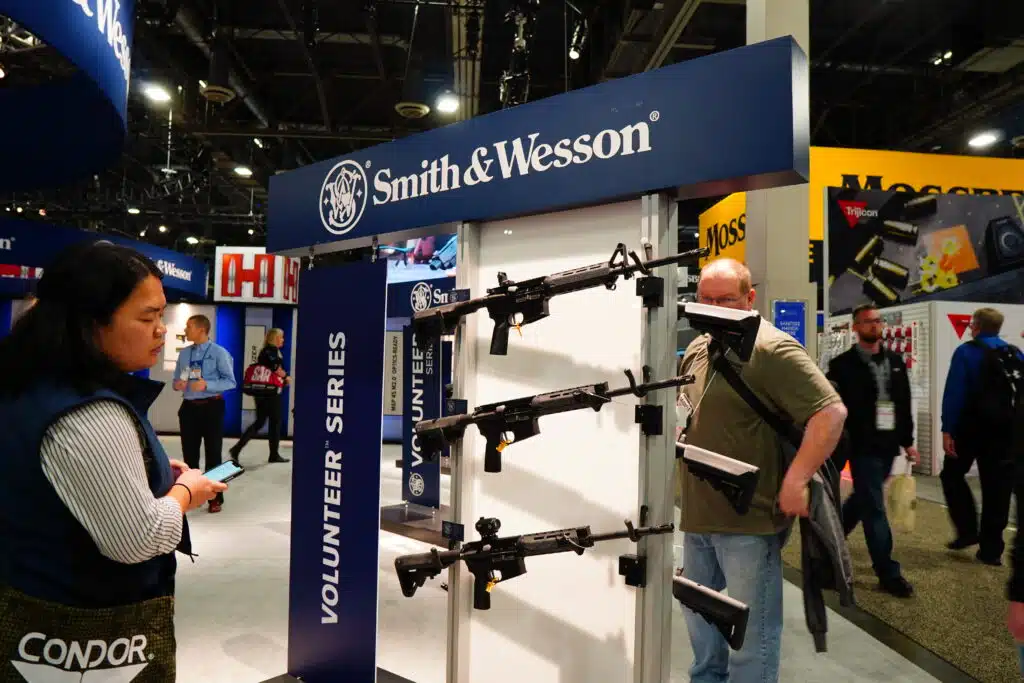 State Judge Blocks Illinois' Assault Weapons' Ban
By Stephen Gutowski
A state judge has found Illinois' new ban on AR-15s and similar firearms violates residents' constitutional rights.
Judge Joshua Morrison granted a temporary restraining order to the plaintiffs in Accuracy Firearms v. Pritzker on Friday. He found the state's ban on so-called assault weapons, including popular guns like the AR-15 and AK-47, violates several sections of the state constitution and also contradicts the latest gun-rights ruling from the Supreme Court of the United States (SCOTUS).
"The Court finds the Plaintiffs have shown a likelihood of success in relation to the equal protection clause of the Illinois Constitution and that the Defendant's use of criteria, especially those that is not evenly applied violates the face of the Supreme Court's findings in New York State Rifle Association, Inc v. Bruen [SIC]," Judge Morrison wrote in his decision.
---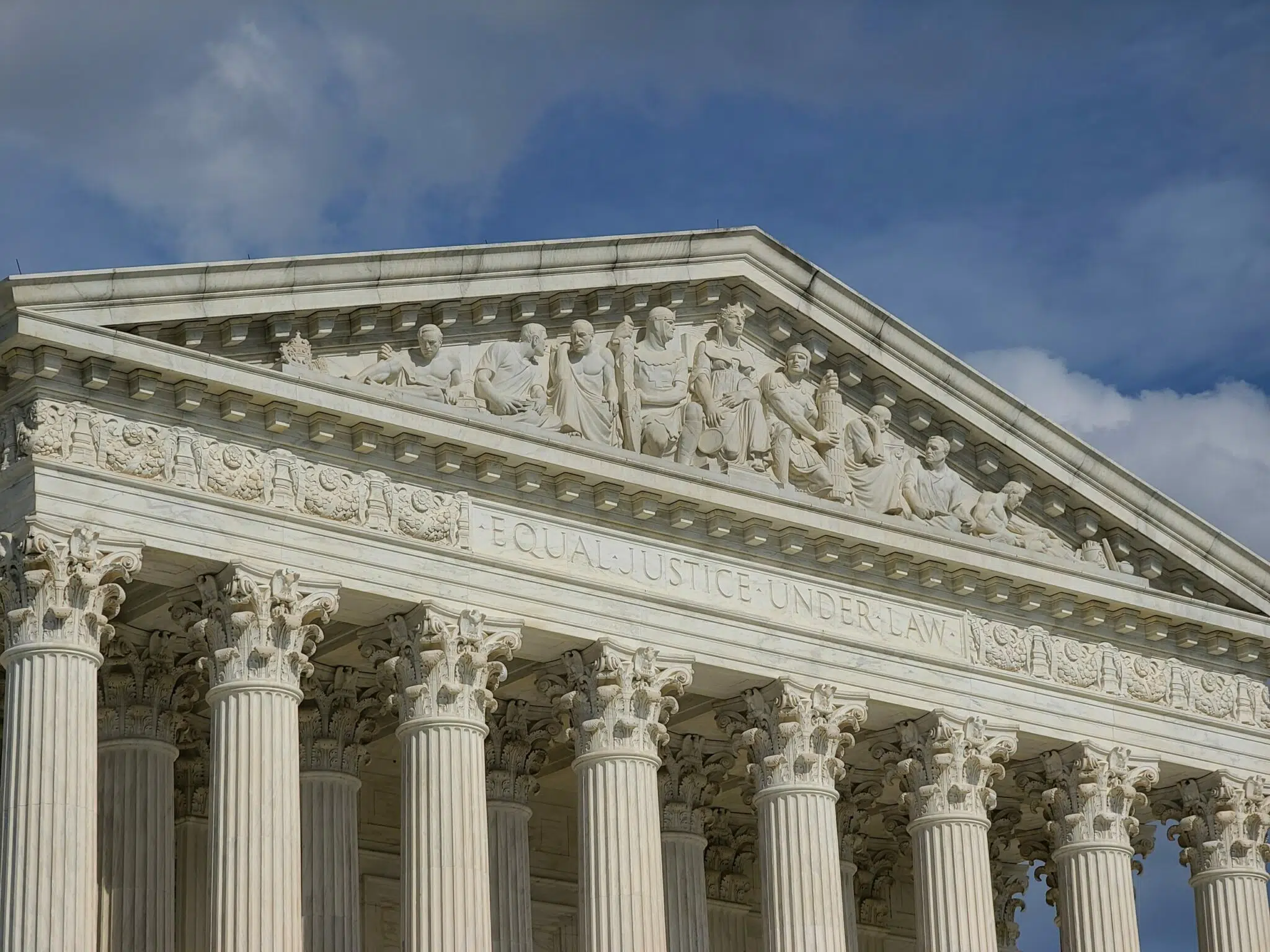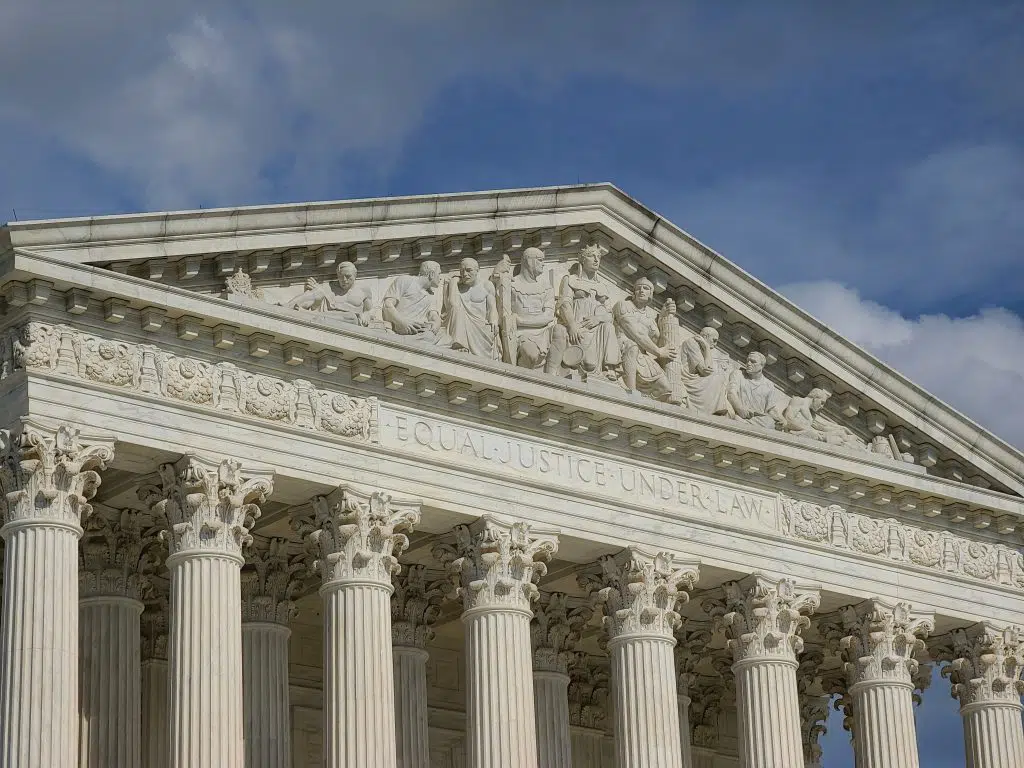 Analysis: Why isn't the Supreme Court Intervening in the New York Gun-Carry Cases? [Member Exclusive]
By Stephen Gutowski

It's understandable that gun-rights advocates are disappointed by the Supreme Court's recent decision not to get involved in two cases against New York's latest gun restrictions, but they shouldn't be surprised or particularly concerned by it.
On Thursday, the Court declined to issue an emergency order sidestepping the Second Circuit and put a stay on enforcement of New York's new gun dealer security requirements and ammunition background check system. Plaintiffs in Gazzola v. Hochul argued the law's implementation could cause them to shutter their businesses, and they asked the justices to block it while their case makes its way through the legal process. So, when the Court decided not to act, the plaintiffs were understandably dismayed.
"We are disappointed that not one of the nine justices saw fit to grant the plaintiffs some stay of enforcement of the new laws against them," Paloma Capanna, a lawyer for the plaintiffs, told Fox News Digital. "We are challenging the ability of the state of New York to target dealers in firearms in the lawful stream of commerce, to put them out of business, which is what the new laws will do. So it really was unfortunate to see that we couldn't get any emergency temporary injunction against those laws."
That came just over a week after the Court decided not to intervene in Antonyuk v. Nigrelli, which challenges New York's expansive post-Bruen gun-carry restrictions. In that case, plaintiffs wanted the Court to lift a Second Circuit stay against a district judge's ruling that the restrictions are unconstitutional. But the Court didn't do that either.
It's easy to see why this might cause consternation among gun owners, especially in the wake of the Supreme Court issuing the landmark Second Amendment ruling in New York State Rifle and Pistol Association v. Bruen just six months ago. And New York's Bruen response law was passed to rebuke that very ruling. Most of the controversial provisions appear plainly unconstitutional under the standard set in Bruen, as several lower court judges have already found.
The cases against many of the provisions look like they may be slam dunks. At the very least, they seem to justify delaying enforcement of the law while the legal fight is worked out.
However, that's not usually how the Supreme Court operates. Even beyond the Second Amendment, the Court often doesn't follow up landmark rulings with further intervention on the topic. At least not right away.
If you're a Reload Member, click here to read more. If not, join today to read the whole piece!
---
Outside The Reload
New York seeks to test Supreme Court on gun control | The Hill | By Zach Schonfeld
Amid a Plague of Shootings, Bystanders Become Heroes | The New York Times | By Julie Bosman, Mitch Smith, Eliza Fawcett and Serge F. Kovaleski
Illinois appeals judge's restraining order on gun ban | AP News | By John O'Connor
ATF website offers incorrect guidance on NFA compliance | Bearing Arms | By Ryan Petty
Gun used in Monterey Park massacre an assault weapon under state law, known to jam | L.A. Times | By Libor Jany, James Queally, and Richard Winton
When Should Cops Be Allowed to Stop Gun-Carriers? | National Review | By Robert VerBruggen
---
That's it for this week in guns.
If you want to hear expert analysis of these stories and more, make sure you grab a Reload membership to get our exclusive analysis newsletter every Sunday!
I'll see you all next week.
Thanks,
Stephen Gutowski
Founder
The Reload