This week we're starting off with a deeply-reported, original story that dives into how Pennsylvania came to pass permitless gun-carry before it was ultimately vetoed by the governor. It uses multiple sources to get an in-depth look at the fight over gun carry and, beyond that, the fight over who leads the gun-rights movement. It doesn't take sides and it does its best to present each side in a fair way but with a skeptical eye toward all involved.
It is the kind of story we want to focus our efforts on here at The Reload. It's the kind of reporting our members make possible. Hopefully, you find it as informative and interesting as I did writing it.
Of course, it isn't the only story this week. There were significant developments in Georgia and South Dakota we also covered. Plus, Detroit public defenders released troubling data that shows 97 percent of those charged with carrying a gun without a permit since March 2020 were black.
Canadian gun-rights lawyer Ian Runkle also joins me on the podcast to talk about the government's ongoing effort to confiscate AR-15s.
---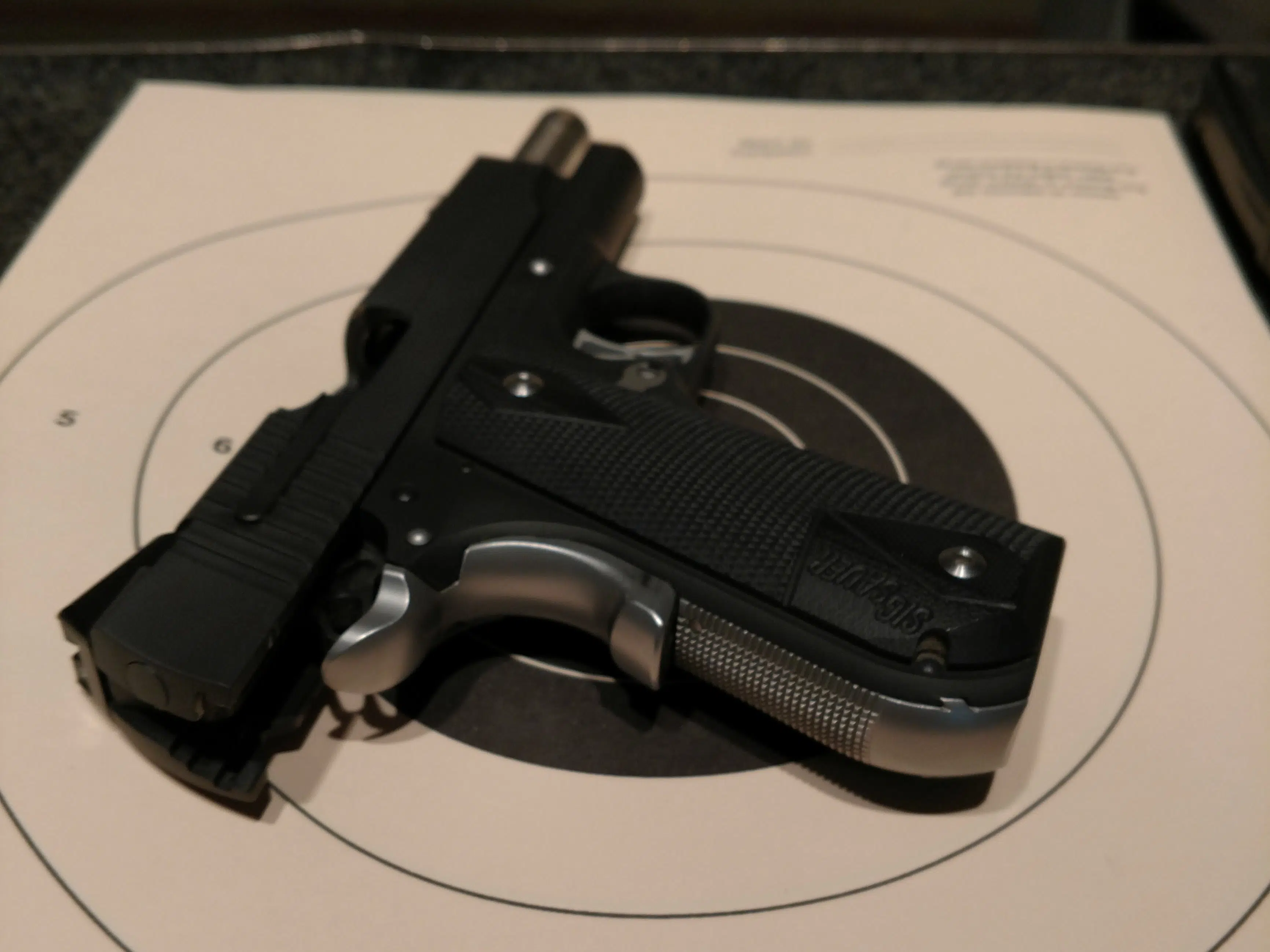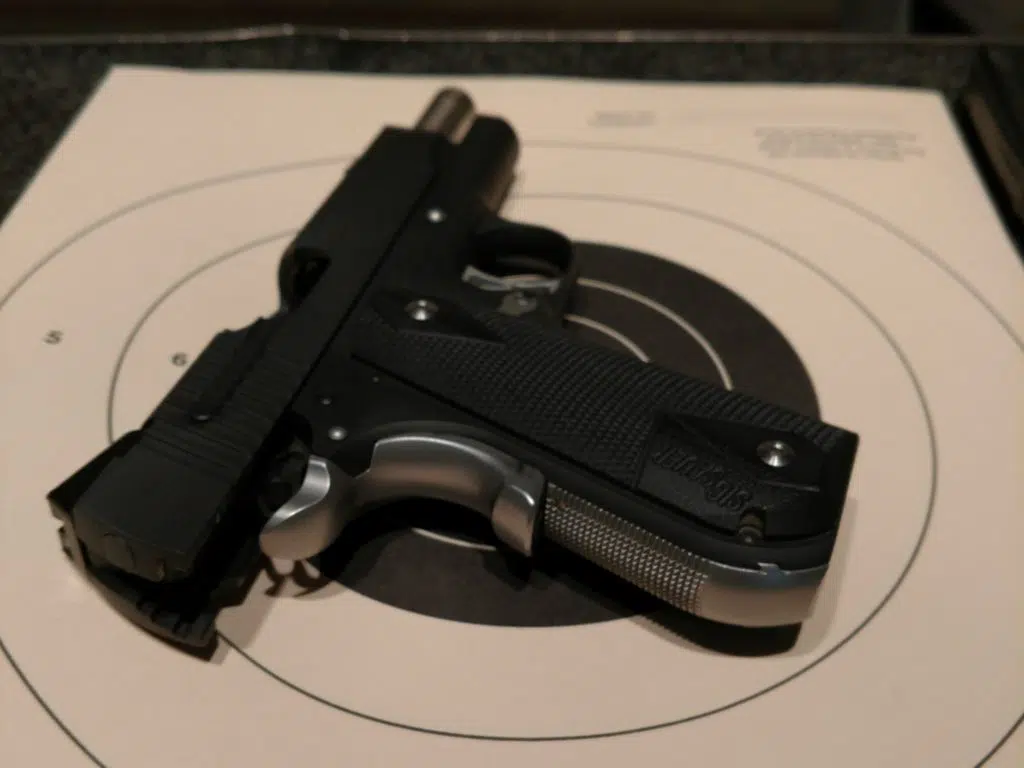 How Pennsylvania's Legislature Passed Permitless Gun-Carry After Nearly a Decade of Trying
By Stephen Gutowski
Permitless gun-carry came closer than ever to becoming Pennsylvania law in 2021.
It passed the Pennsylvania House and Senate and was a veto from outgoing Governor Tom Wolf (D.) away from established policy. While it ultimately fell short, the 2021 effort was a high-water mark for the proposal that has been floating around the statehouse for about a decade. Its passage signals the fight is long from over.
The eventual outcome of that legislative wrestling could tell us what kind of legs the policy has in swing states and beyond.
That's because Pennsylvania is different from most states that have adopted permitless carry. The most obvious contrast is Republicans don't control the legislature and the governorship, as they do in most of the 21 who've adopted the policy. Pennsylvania is still purple and even saw four Democrats vote for the bill.
So, how did gun-rights activists get the policy all the way to the governor's desk on the eve of an election year in a swing state?
Click here to read the entire story.
---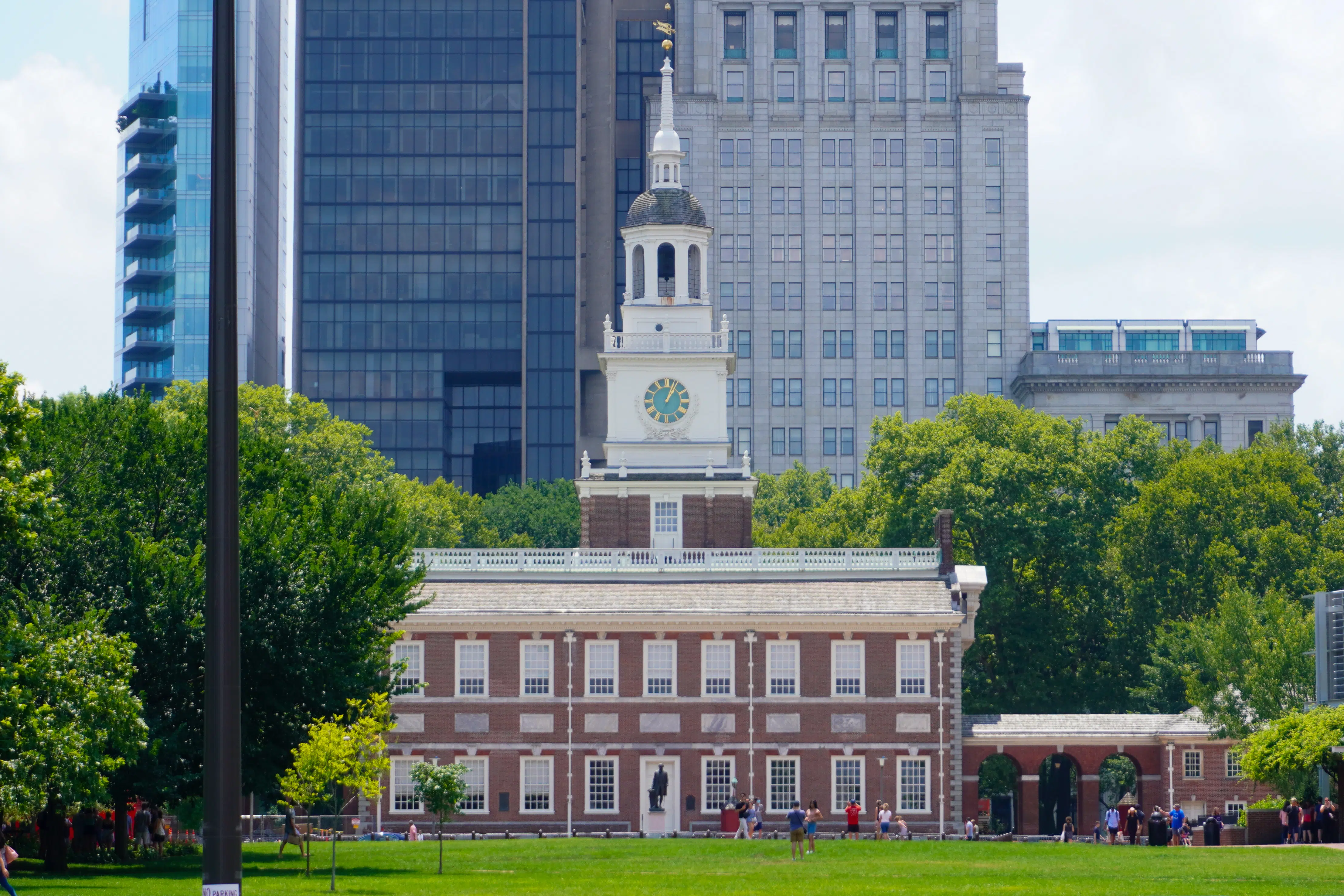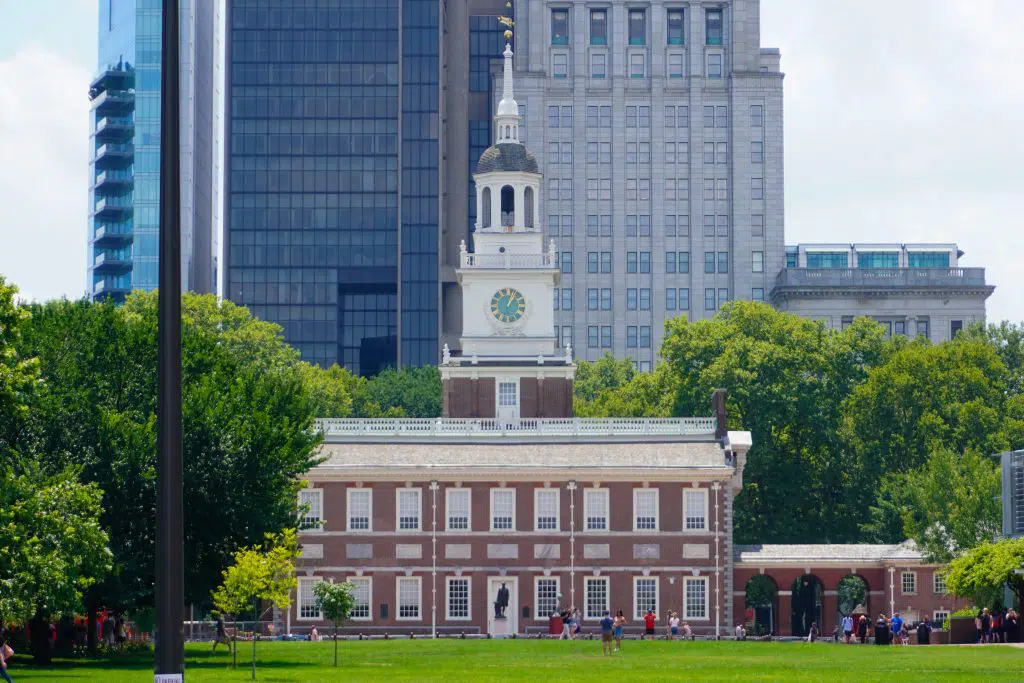 GOA's Pennsylvania Director Explains Why He Views Permitless Carry Vote as a Win Despite Governor's Veto [Member Exclusive]
By Stephen Gutowski
Gun-rights advocates managed to push permitless gun-carry through the Pennsylvania legislature late last year only to see it killed by the governor. So, why does one of the top gun lobbyists in the state still view it as a big win?
As the debate over who deserves the most credit for the bill making it out of the House of Representatives and state Senate rages on, it's important to understand why so much effort was put into a bill everyone knew Governor Tom Wolf (D.) wouldn't sign. Twisting arms and calling in favors to push a bill with no chance of becoming law may be seen by some as a fool's errand. Val Finnell, Pennsylvania Director for Gun Owners of America (GOA), sees it differently.
"From a strategic standpoint, it's always good to push bills, even when they can't get signed in the law," he told The Reload. "That's because you get a recorded vote, and that recorded vote is very valuable. And people don't understand this. I have to explain it to them all the time on social media; this is not a waste of time."
He argued the recorded vote can be used in multiple ways.
If you're already a Reload member, click here to read more. If not, make sure you pick up a membership today! Your purchase will help fund our pursuit of sober, serious firearms reporting and analysis. It'll also get you exclusive access to dozens of pieces like this one.
---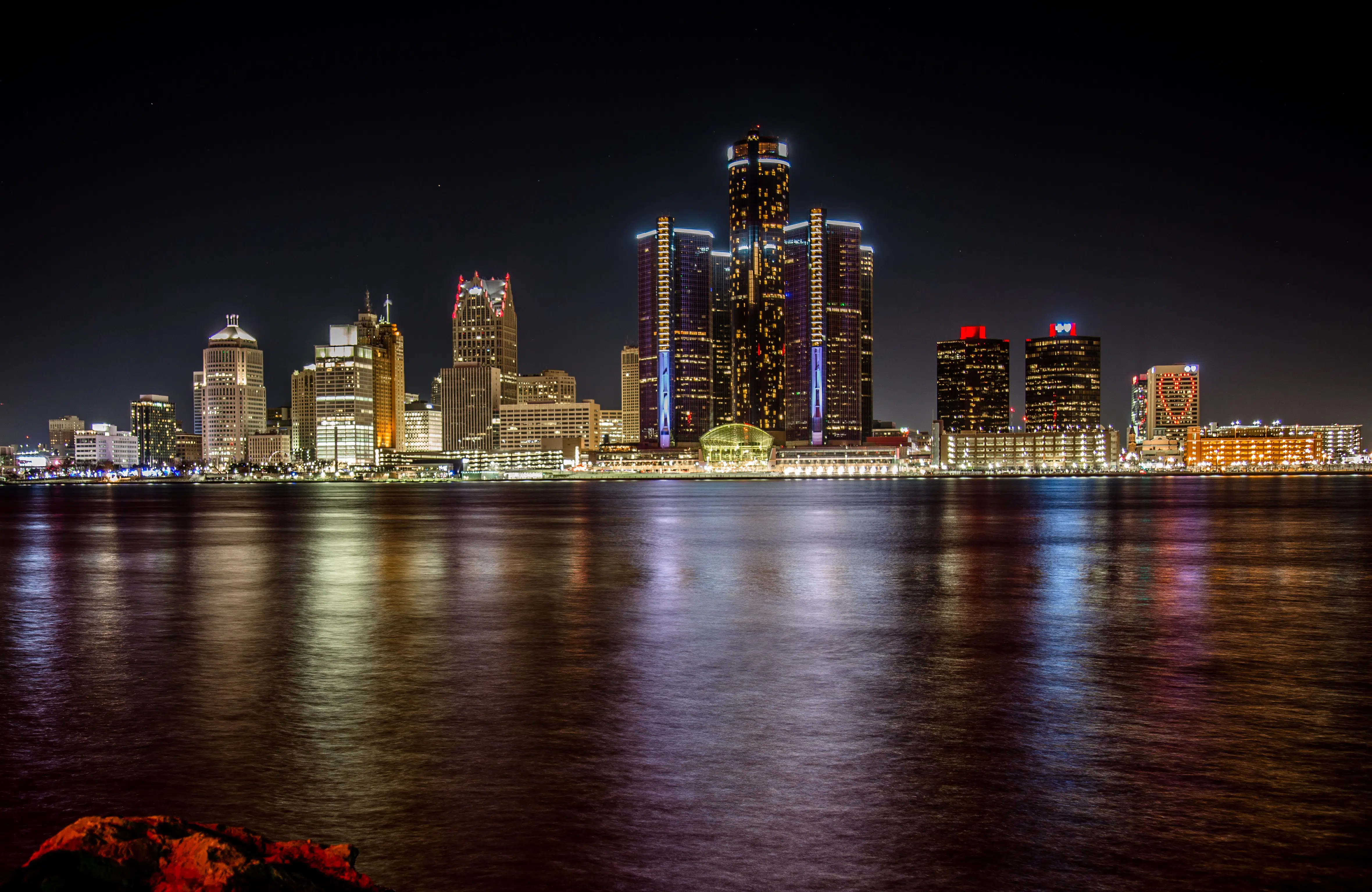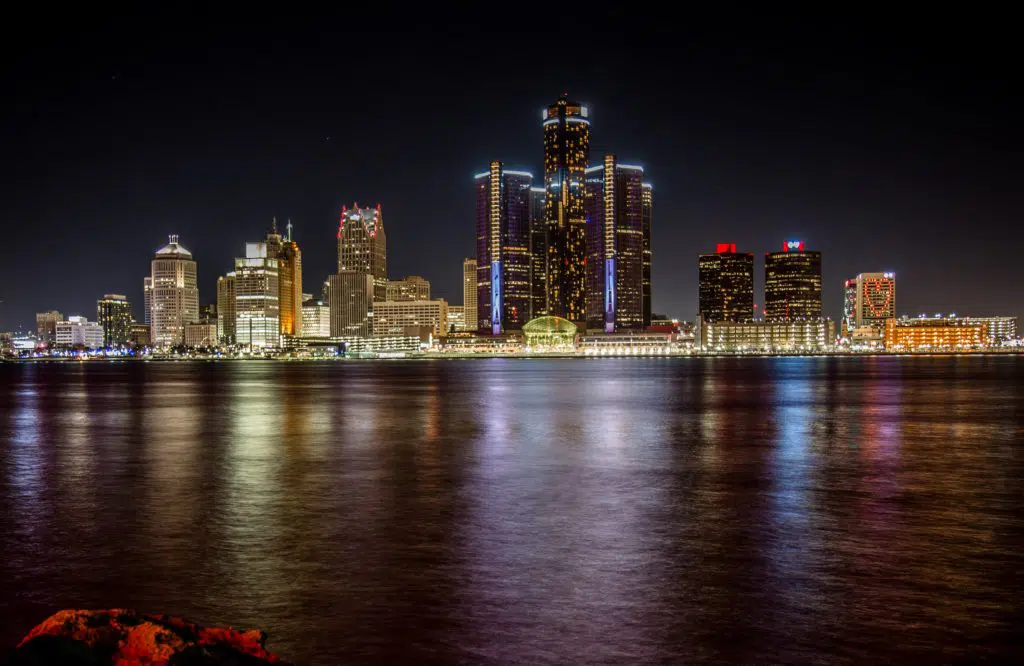 97 Percent of Gun-Carry Charges in Detroit Levied Against Blacks, Cases Quadrupled During Pandemic
By Jake Fogleman
A Detroit-based public defenders office is calling out the city and surrounding Wayne County for what it views as disproportionately targeting Black residents for gun possession crimes.
97 percent of those charged for carrying a concealed gun (CCW) without a permit in the city since March 2020 were black, according to data released by Neighborhood Defender Services (NDS) on Wednesday. That's despite the Census Bureau estimating just over 78 percent of Detroit residents are black. The nonprofit public defense practice said the disproportionate effects came as police quadrupled the number of arrests for carrying without a permit. The group accused law enforcement of using the permit law as an excuse to pull over and arrest black residents.
---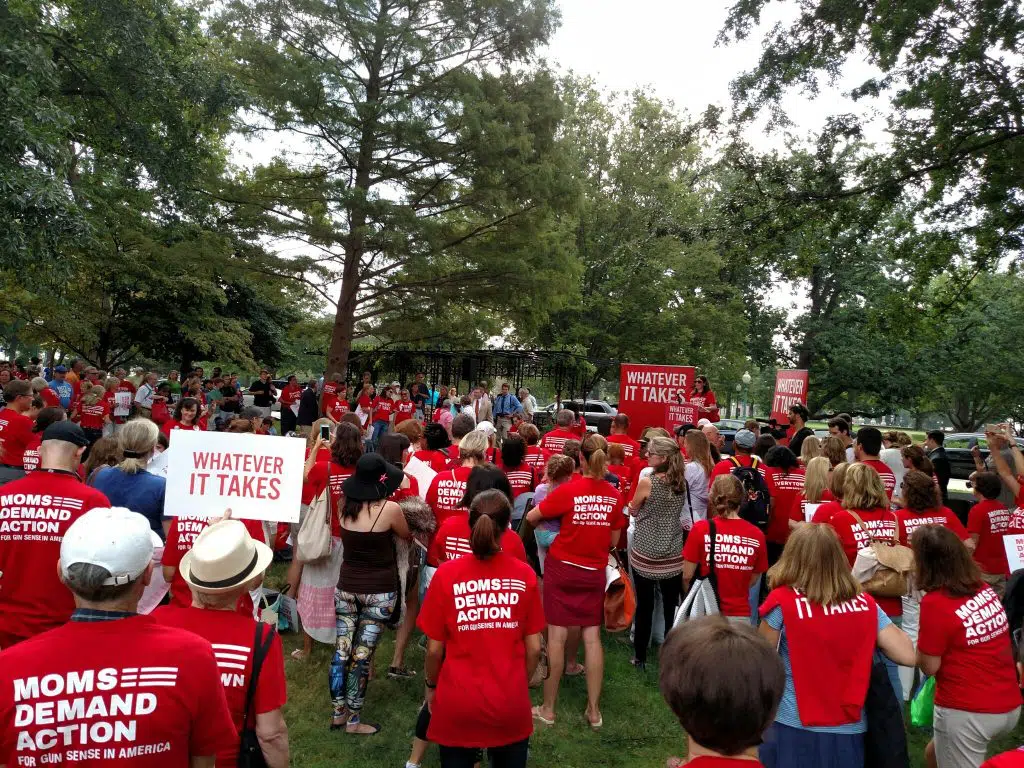 Everytown Releases State Agendas, Omits Some Controversial Proposals
By Jake Fogleman
…
Opposition to permitless carry, in particular, was featured in releases for five states: Indiana, Nebraska, South Carolina, Florida, and Alabama. The group has already responded in opposition to the Governor of Georgia's support for a similar bill in his state. Everytown also voiced support for a bill that would require a permit for handgun purchases in Delaware and expressed opposition to a ballot initiative in Iowa that would subject all gun control laws in the state to strict scrutiny when reviewed in court.
But, the group noticeably withheld support from specific gun-control proposals, even in blue states like California and Washington.
Click here to continue reading.
---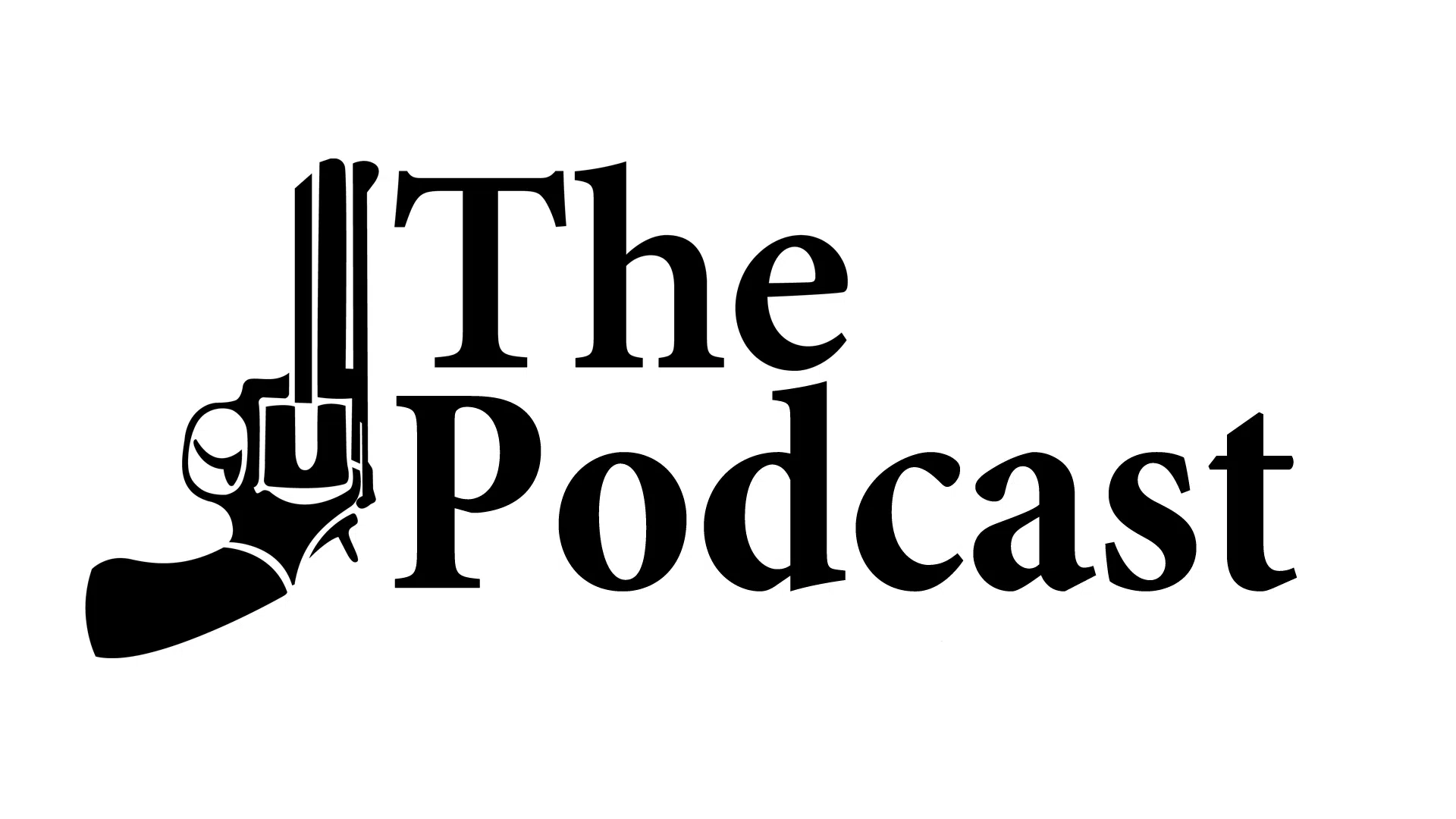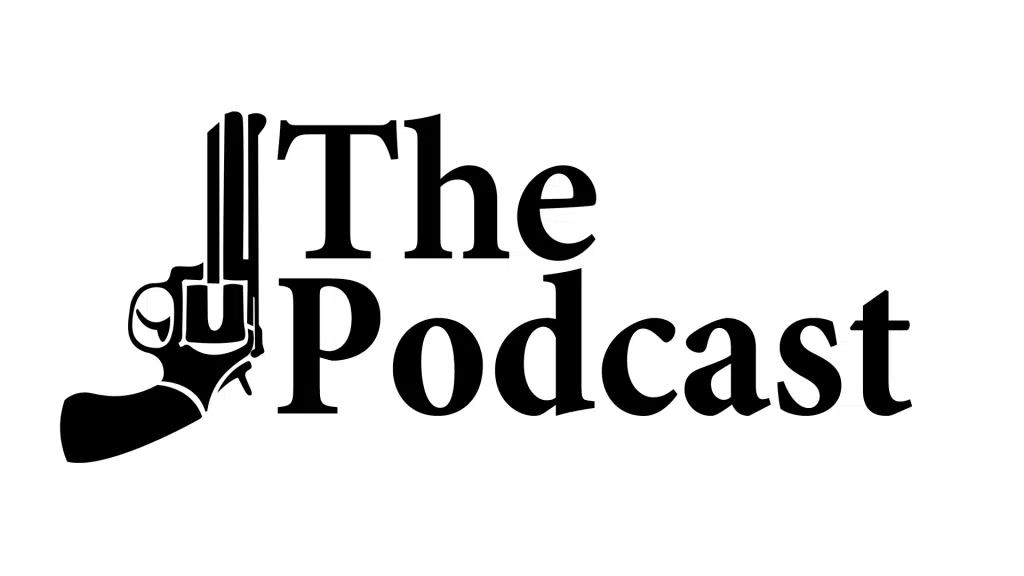 Podcast: Canadian Gun-Rights Lawyer Ian Runkle on AR-15 Confiscation Effort
By Stephen Gutowski
One of the persistent debates in American gun politics is over AR-15s and other "assault weapons." Policy around ARs has stagnated since the federal assault weapons ban expired in 2004. However, gun-control advocates have begun to expand proposals into outright confiscation, with Beto O'Rourke being among the most prominent.
Now, our neighbors to the north are testing out these expanded proposals in practice. It isn't going well so far. Program costs have already run over budget for the buyback portion of the mandatory buyback and details for it haven't even been announced yet despite a looming April deadline to turn in the affected guns.
As a result, very few Canadian gun owners have actually turned in their ARs a year and a half after the ban was announced.
To get a better idea of what's at play with the confiscation effort and how it's likely to play out going forward, I had Ian Runkle on the podcast to give us his perspective as both somebody affected by the ban and an expert on Canadian gun law. Ian is a Candian gun-rights lawyer who has litigated many cases involving the country's complex gun laws. He also owns AR-15s.
We talk at length about how the government has effectively incentivized people not to turn in their guns to this point and how he expects they may go about enforcing the confiscation order once it does go into effect. We also discuss the differences between gun culture in the United States and former commonwealth countries such as New Zealand and Australia. Ian weighs in on whether Canadians are more likely to resist the confiscation effort than their commonwealth cousins due to their proximity to their more rebellious American neighbors.
Ian explains how the national registry of AR-15s and other targeted guns in Canada will make resistance difficult for many. But, he says he expects the guns on the ban list which aren't registered will see a far lower compliance rate. He said that's especially true for a number of guns that people may not even realize are banned under the order given its vague wording.
We also discuss the impact the policy is likely to have on Native Canadians and how it mirrors the disparate impact of gun law enforcement in the United States.
Plus, Contributing Writer Jake Fogleman details how permitless carry just got a big boost in Georgia thanks to the impending gubernatorial election. And we look at how many millions of guns were sold in the United States during 2021.
You can listen to the show on your favorite podcasting app or by clicking here.
You can also watch the full episode on our YouTube channel.
---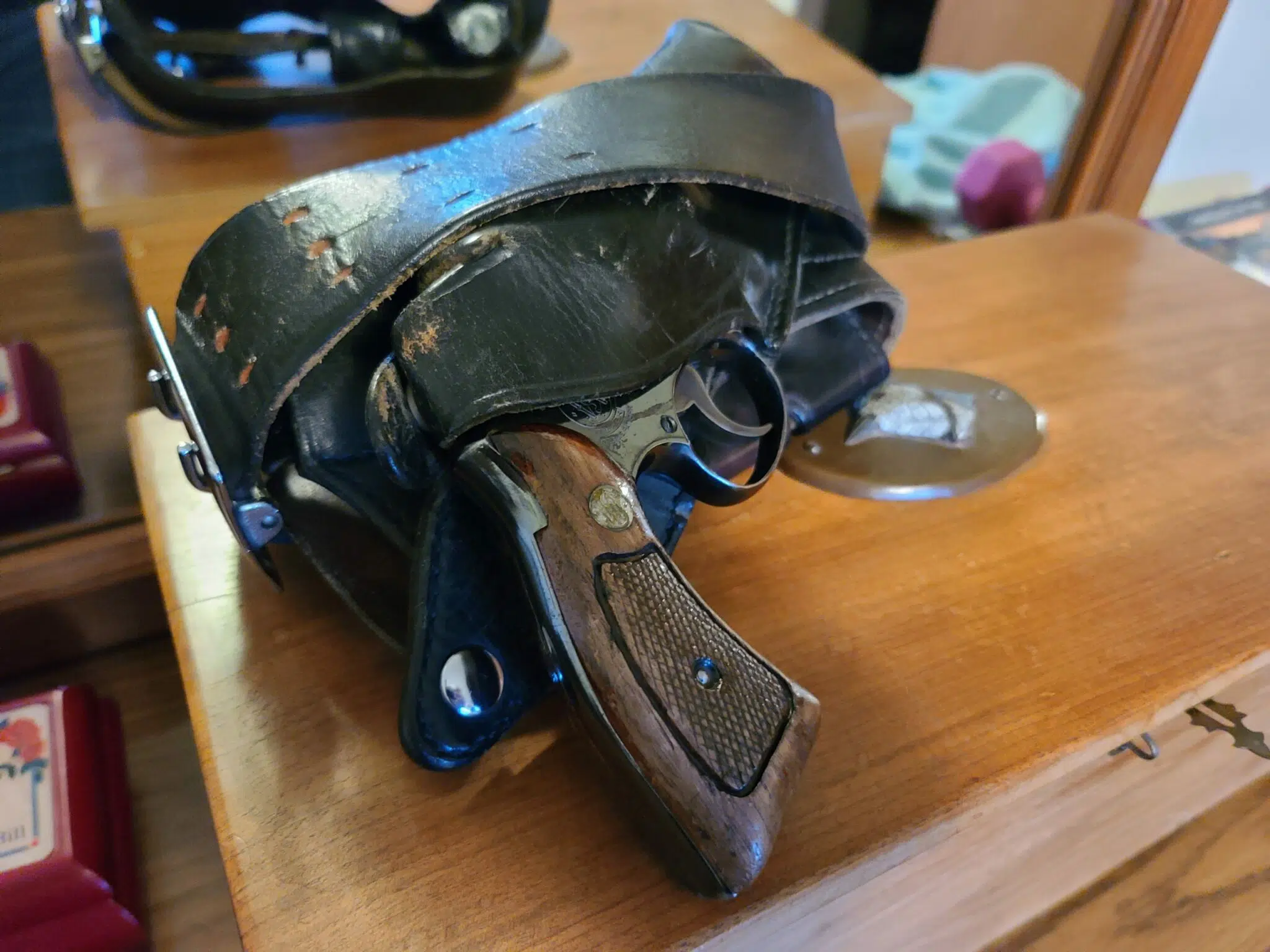 Georgia Candidate Stacey Abrams Claims Permitless Gun-Carry Helps Criminals
By Stephen Gutowski
Georgia gubernatorial candidate Stacey Abrams (D.) made a questionable claim about gun policy on Tuesday.
During a radio interview, Abrams was asked about "Constitutional carry." She argued the country is "in the midst of a public safety crisis," and removing the permit requirement for concealed gun-carry would make things worse. She suggested the policy would make it easier for criminals and the mentally ill to carry guns.
Click here to read the full story.
---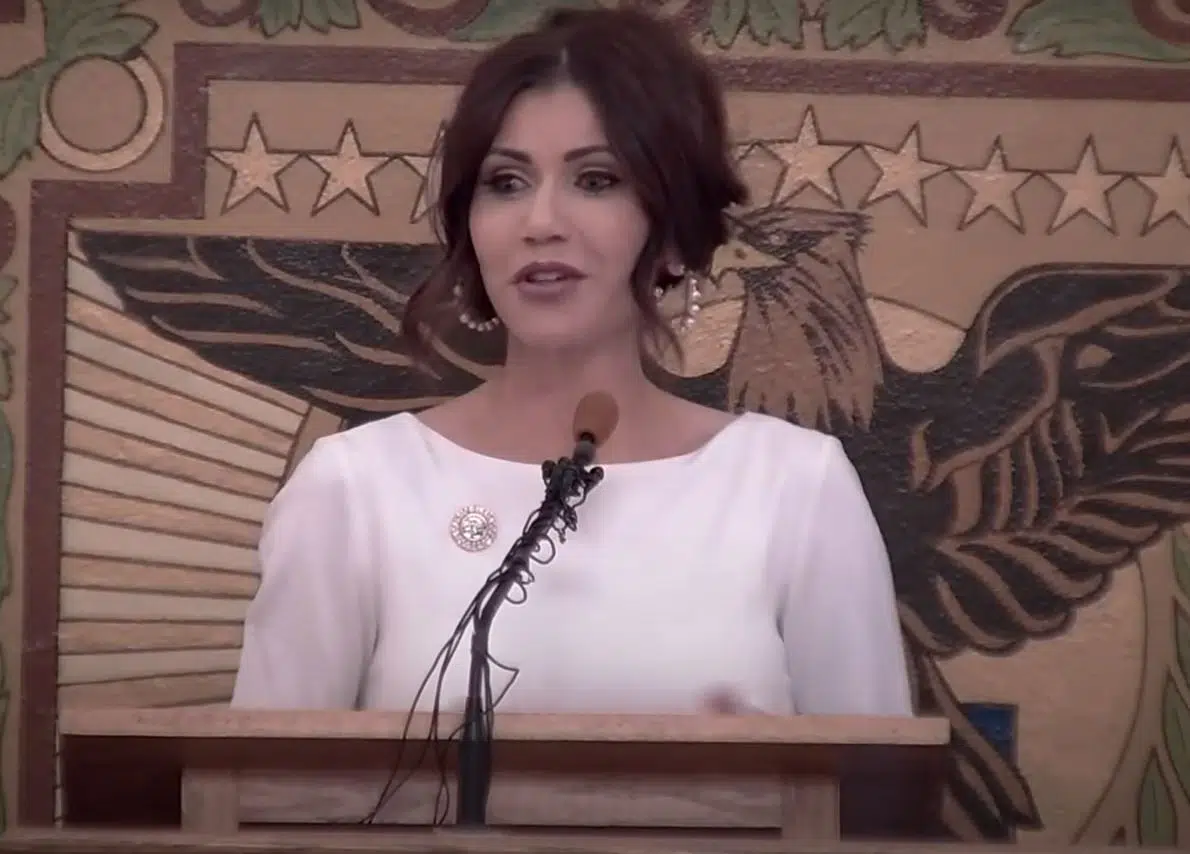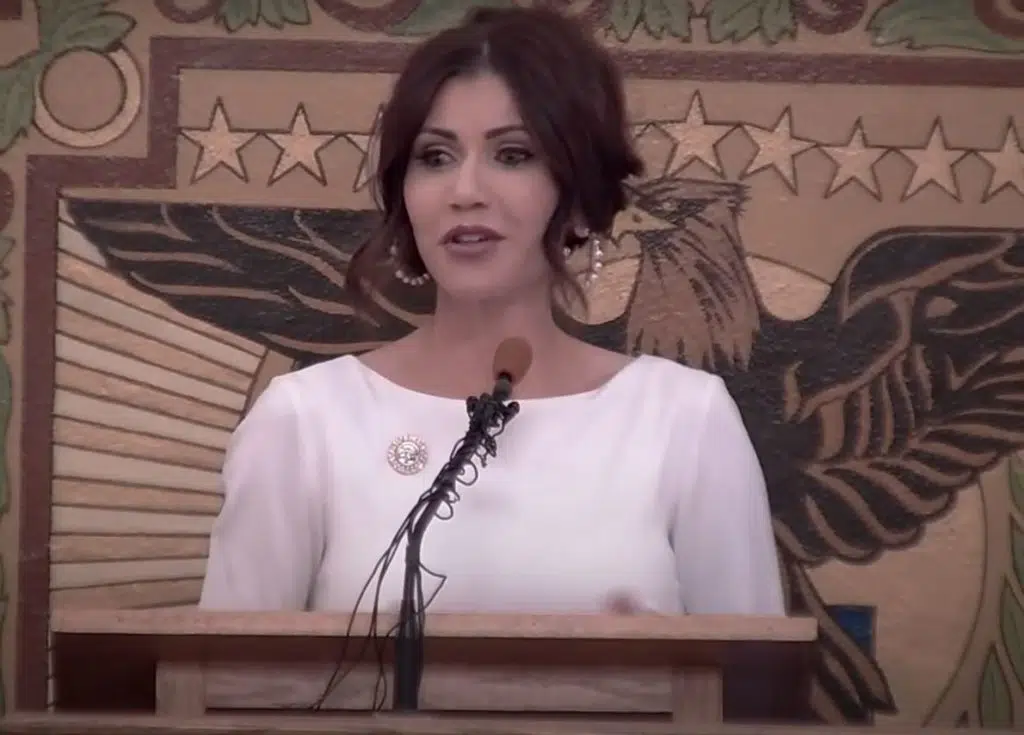 South Dakota Governor Calls for Eliminating Carry Permit, Background Check Fees
By Jake Fogleman
South Dakota gun owners could be in for some fee relief this year.
That's if Governor Kristi Noem (R.) gets her way. She announced at her annual State of the State address on Tuesday her intention to eliminate all fees associated with gun-carry permits and background checks during gun sales.
"Yesterday, in my State of the State Address, I proposed the elimination of all fees for concealed carry permits," she tweeted following the address. "[South Dakota] will also pay the cost for the federal background check. In my proposal, it won't cost you a penny to exercise your 2nd Amendment rights in South Dakota."
---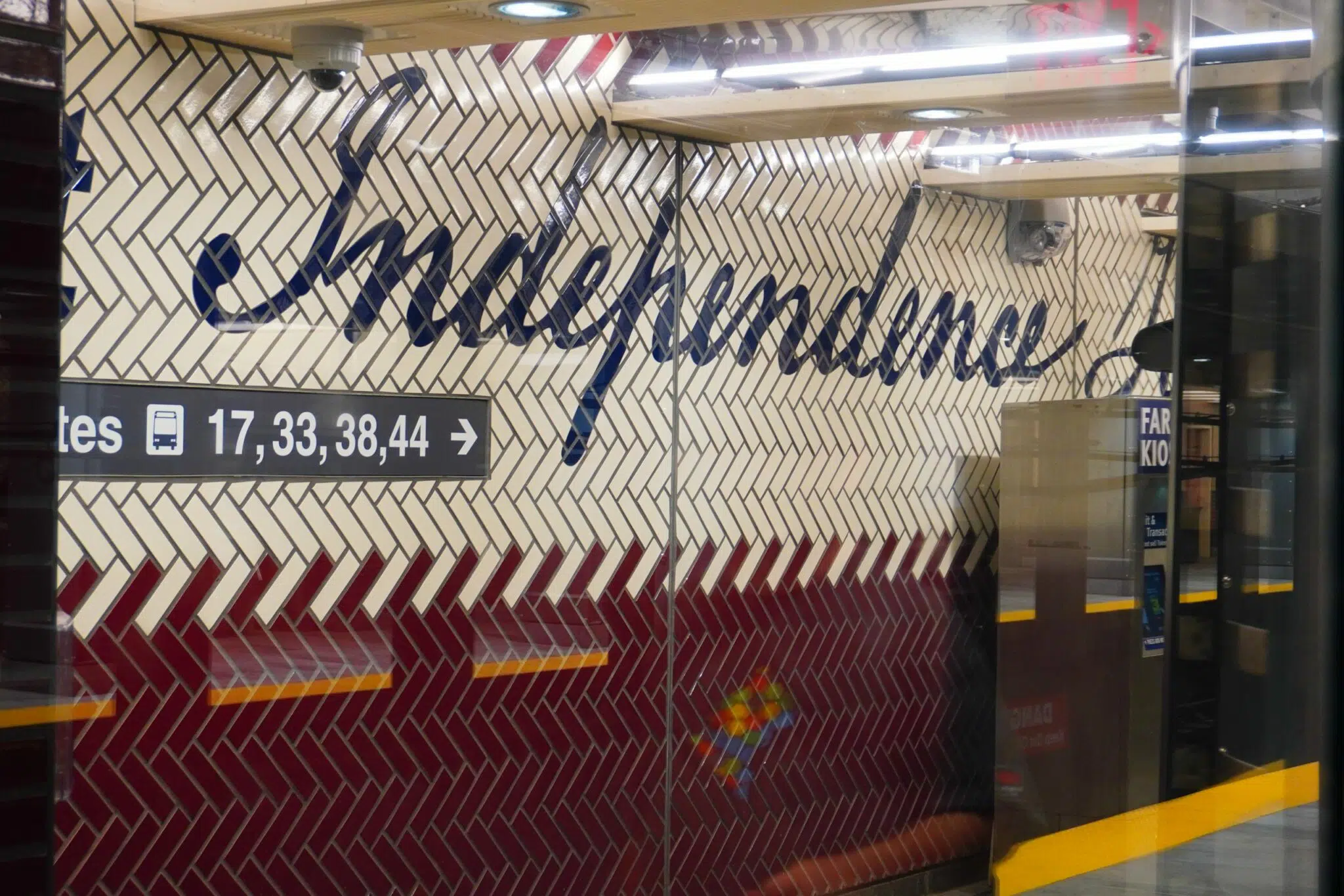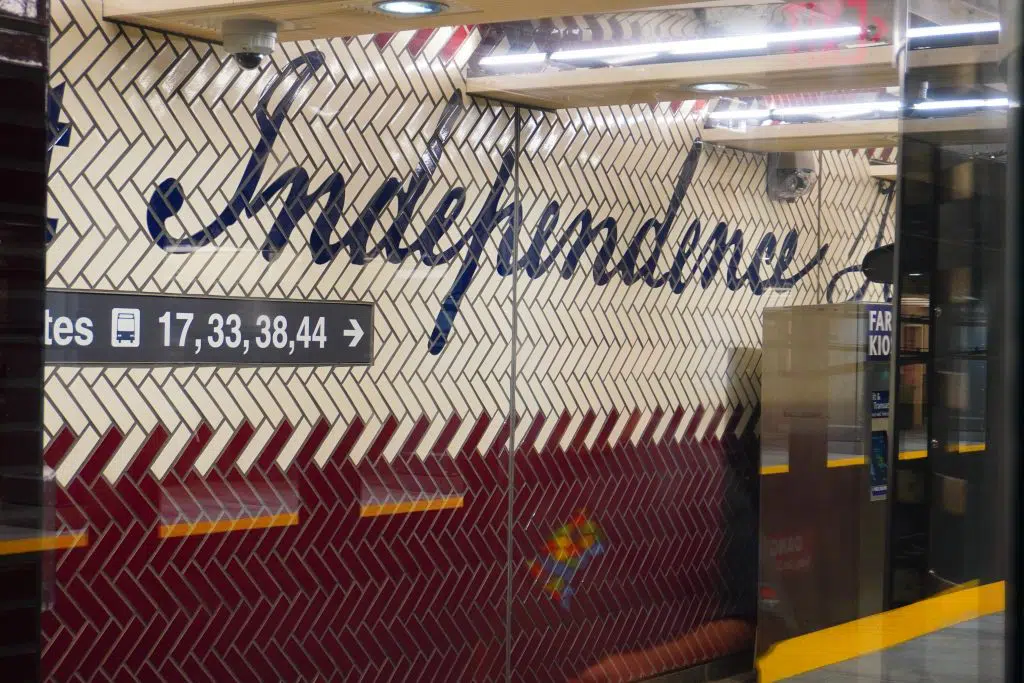 Philly Democrats Introduce Switchblade Decriminalization
By Jake Fogleman
Expanded knife rights could be on the agenda for the Pennsylvania legislature this session.
Three Pennsylvania Democrats introduced a bill on Tuesday that would repeal the state's criminal prohibition on automatic knives, including switchblades.
"These knives are commonly used by and serve a valuable purpose for outdoor enthusiasts like hunters, boaters, and hikers, and tradespeople like contractors, landscapers, and mechanics," Senator Sharif Street (D.), who represents Philadelphia in the state Senate and is the prime sponsor of the bill, said in a memo circulated to fellow Senators. "Simply put, many Pennsylvanians are at risk of being swept up in the criminal justice system merely by possessing this tool that has many everyday practical purposes."
---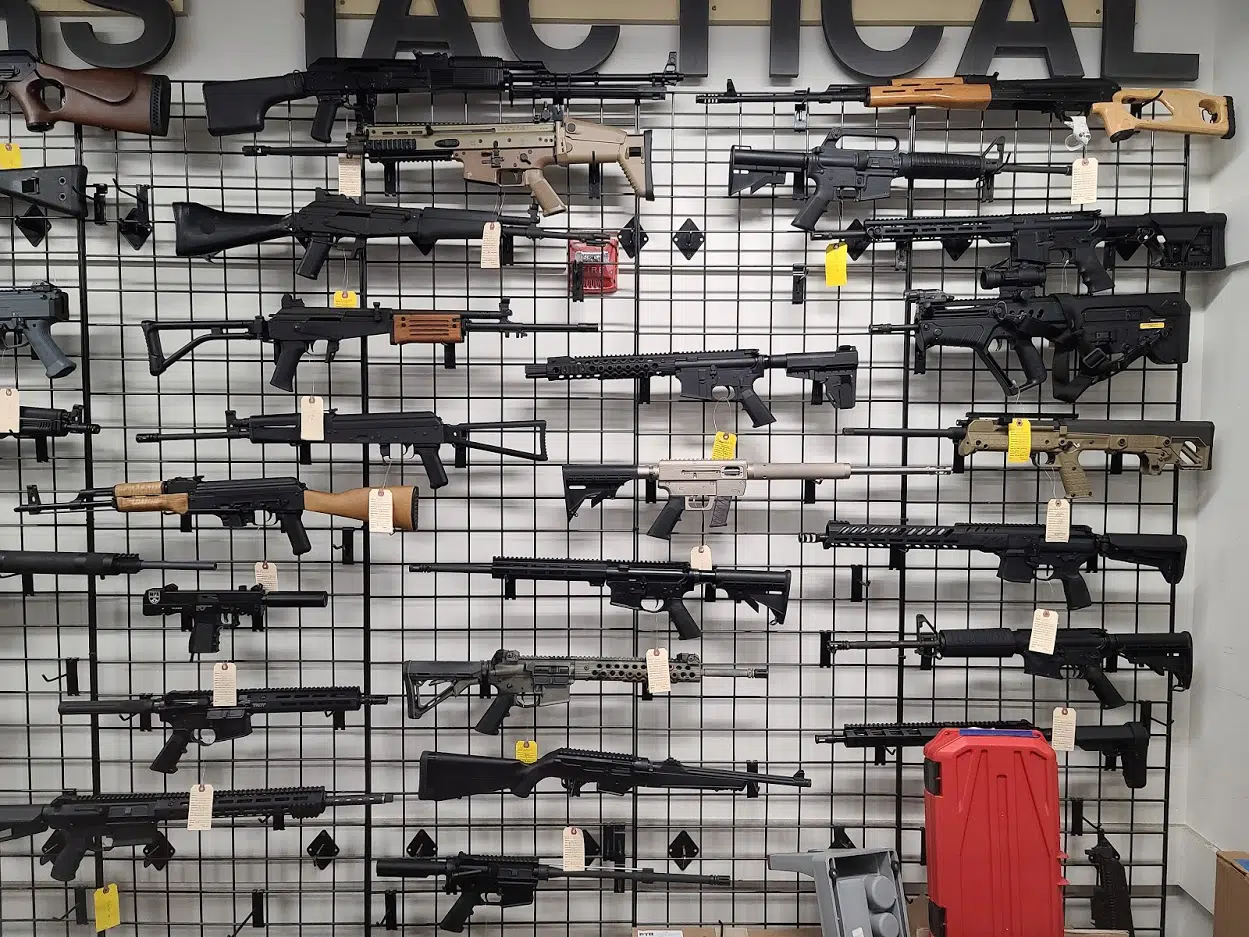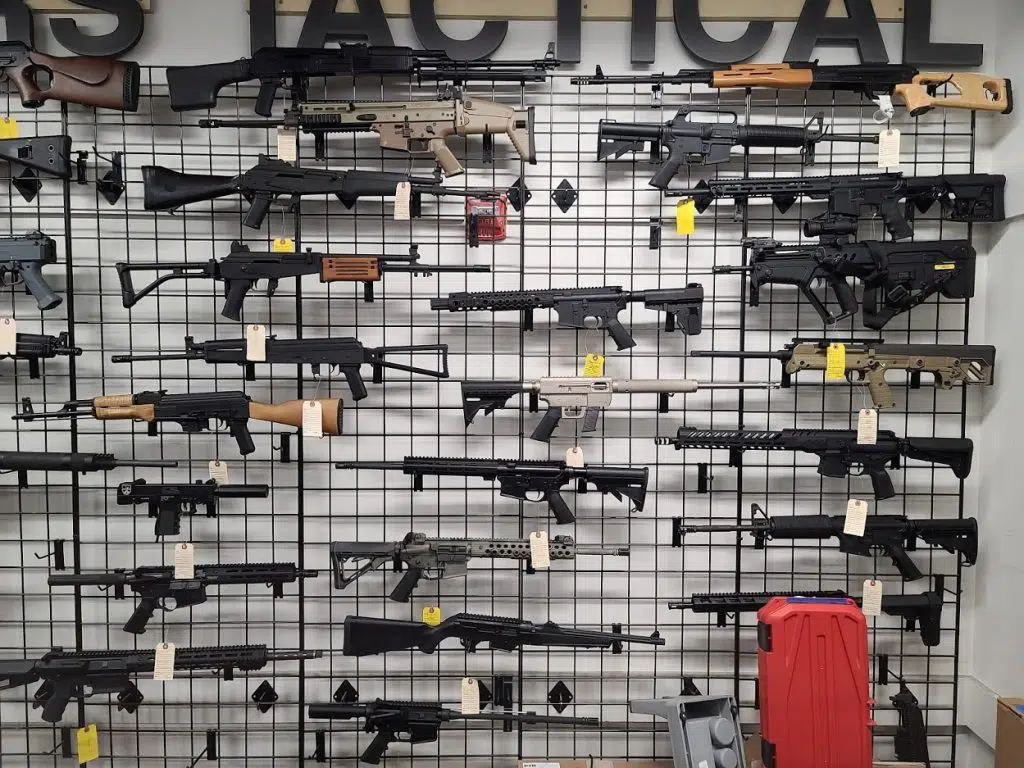 Analysis: The New Frontier in State Preemption Fights [Member Exclusive]
By Jake Fogleman
After decades of stalemate at the federal government level, the debate over gun laws has shifted increasingly to the local level. As a result, state preemption laws and attempts to circumvent them have become all the more relevant.
As a response, two divergent and novel approaches to the issue of preemption have emerged in recent months. They could set a pattern for other states on either side of the issue to follow.
If you're already a Reload member, click here to read the rest of the analysis. If not, buy a membership today for access to this post and other exclusive content. Every membership helps support our independent, informed journalism!
---
Outside The Reload
Black LA residents lack access to guns as wealthy rush to buy firearms amid crime wave | Fox News | By Emma Colton
Boulder, Colorado planning local gun ban, waiting periods | Bearing Arms | By Cam Edwards 
Mexico charges 7 in 'Fast and Furious' weapons trafficking | AP
Smart guns finally arriving in U.S., seeking to shake up firearms market | Reuters | By Daniel Trotta
St. Louis lawmaker proposing more gun control inside city limits | KMOV4 | By Jenna Rae
Open Source Terror: How The World's Most Dangerous Crypto Anarchist Intends To Neutralize Biden's Proposed Gun Control Regulations | Forbes | By Michael del Castillo
Permitless carry bill Passes Indiana House | Bearing Arms | By Tom Knighton
---
That's it for this week in guns.
If you want to hear my analysis of these stories and more, make sure you grab a Reload membership to get the exclusive analysis newsletter every Sunday!
I'll see you all next week.
Thanks,
Stephen Gutowski
Founder
The Reload