I've been saying for a long time now that the wave of new gun owners unleashed by the pandemic and all of its chaotic offshoots will change gun politics in America. Now we have a new academic study from the University of Chicago that provides further evidence for that theory.
Not only is there a new reason to think there was a significant upswing in gun ownership over the past two years, but there's also good reason to think it's a whole new demographic of Americans who are behind it. And their views on gun policy are moving in the direction I predicted months ago. Although, there's evidence to suggest the transformation isn't happening overnight, and there is room for even more evolution in the thinking of new gun owners.
I take a look at the details of the survey and what it means for the future of guns in America.
As this long-term change takes shape, politics isn't waiting around. Just as Red America has swept permitless gun carry into law across the country, Blue America is adopting "ghost gun" bans with break-neck speed. The political appeal of the policy faces its latest test in the form of Maryland's Republican governor.
Contributing Writer Jake Fogleman explains where things have come on the new hot gun-control policy.
Plus, National Review's Charles Cooke comes back on the podcast to discuss Florida's special session and the possibility of permitless gun-carry.
---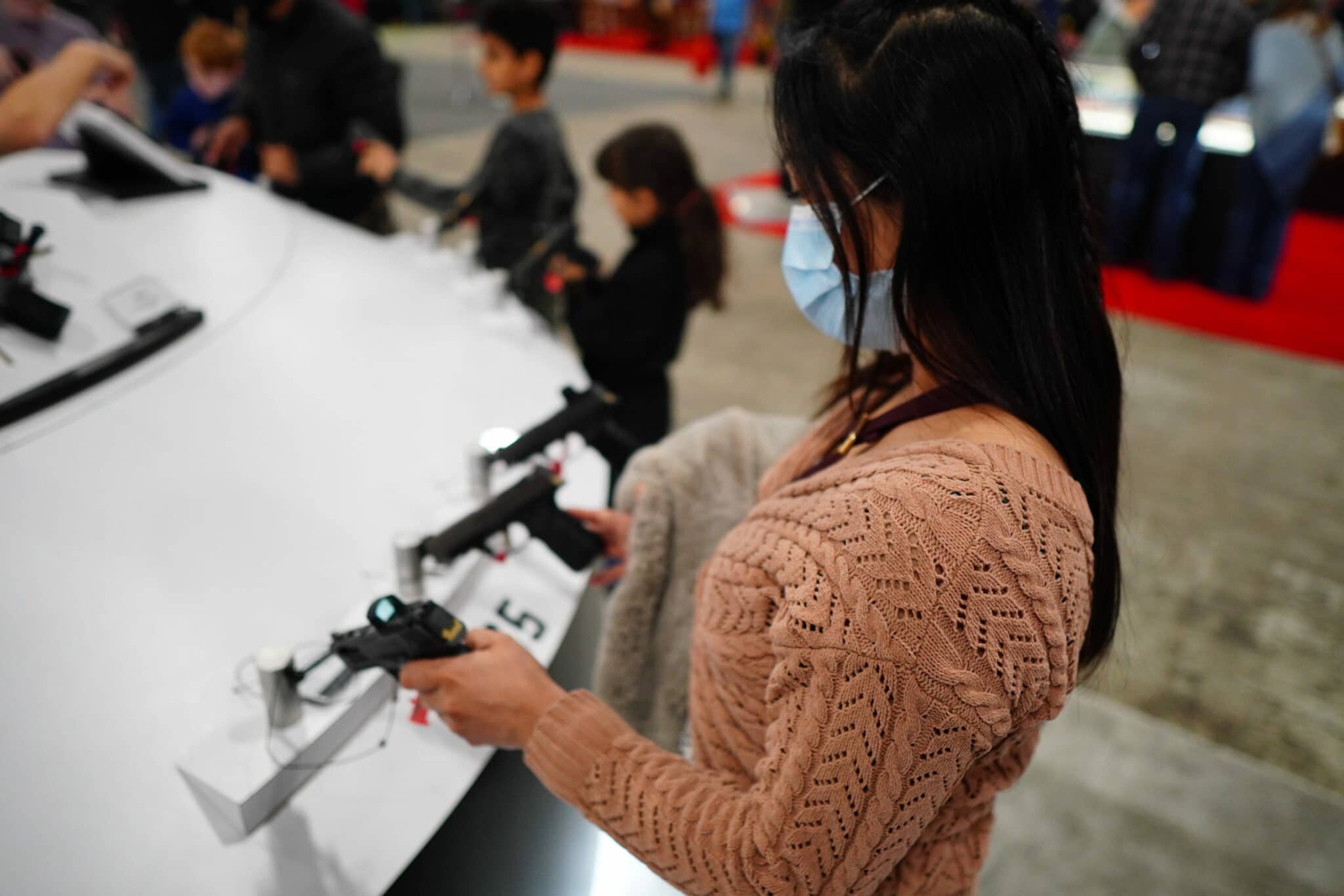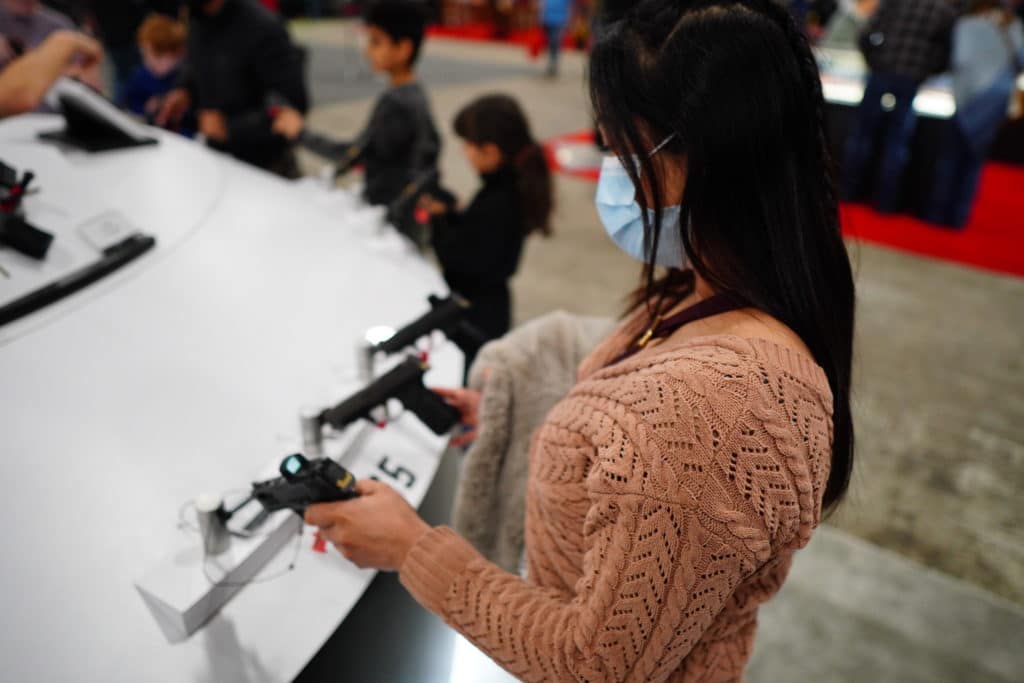 Analysis: What We've Learned About All Those New Gun Owners [Member Exclusive]
By Stephen Gutowski
New research is confirming suspicions about the changing makeup and attitudes of recent gun buyers.
A survey published on Thursday by the University of Chicago provides further credence for predictions about how gun owners are changing and how those changes could affect American politics. It backs up the idea gun ownership is growing, becoming more diverse, and that those first-time buyers are moving towards support for less-restrictive gun laws.
The survey is the first to show a significant uptick in the number of Americans reporting they have a gun in the home. While previous surveys have put that number in the low 40 percent range, the UC survey found it was up to 46 percent. That's because five percent of those polled said they bought a gun for the first time during the pandemic.
That number comes out to about 13 million new gun owners since the onset of the pandemic. The new estimate is significantly higher than the 7.5 million new buyers identified by a study done by Northeastern University and Harvard University last year. However, it's pretty close to the 13.8 million the National Shooting Sports Foundation (NSSF), the gun industry's trade group, estimated from its own survey of dealers during the same period.
More confirmation of the findings from other studies will be needed to cement the results, but the new survey adds further evidence of a significant upswing in American gun ownership. That upswing could significantly impact the future of American gun politics at all levels across the country. It also indicates recent growth in the industry may be sustainable in the long term.
The UC survey also backed up another trend identified by NSSF's dealers. It found the demographics of gun ownership are changing at a faster rate than ever before. 69 percent of new gun buyers during the pandemic were minorities compared to 26 percent of pre-pandemic owners. Similarly, 86 percent of pandemic gun buyers were under 45-years-old while only 41 percent of pre-pandemic owners were.
The study out of Northeastern and Harvard backed up industry data showing women were nearly half of the new gun buyers over the past two years as well.
NSSF has been touting this transformation in demographics for years. It's been labeled Gun Culture 2.0 by academics and media outlets alike. These recent academic studies provide additional foundation for the claim as well as evidence the trend actually accelerated during the pandemic.
As you might expect for people who bought a gun for the first time as the chaos of the pandemic's onset, tension surrounding George Floyd's murder, and the violent rioting of summer 2020 swirled around them, the new generation of gun owners is supportive of expansive gun rights. It may even be more supportive than the pre-pandemic gun-owning population in some regards.
For instance, supermajorities of all gun owners in the UC survey supported allowing people to carry concealed firearms into more places. 41 percent of them endorsed permitless carry. However, new pandemic gun owners were actually more supportive of arming teachers and reducing waiting periods for gun purchases.
That suggests new gun owners may value self-defense over traditional firearms pursuits such as hunting and target shooting. Given the chaotic circumstances that breed these new owners, that would make sense. Their opposition to policies that limit how quickly they can obtain a gun for protection and where they can take it
Comedian and actress Sherri Shepherd, a black woman, gave voice to this mentality on The View last year when she described her own decision to buy a gun for the first time.
"I felt very empowered when I bought this gun," Shepherd said. "I took lessons, I took the test, I go to the range with my girlfriends like every other week, and it just makes me feel like at least if something happens, I can protect my child."
Shepherd's comments are, of course, anecdotal and the UC survey gets down to relatively small sample sizes on certain questions. But the evidence is mounting in favor of what they both say. If new gun owners are more diverse and distrustful of strict gun restrictions, it could affect how both parties handle the issue moving forward.
The more we see evidence of a shift in voters' attitudes towards guns, the more pressure will mount for politicians to match that shift.
This hasn't happened yet. Blue States continue to pass new bans, and national Democrats continue to push for them. It's not clear if or when new gun owners might begin prioritizing guns over other issues when it comes to their votes.
In fact, the UC survey presents some evidence that shift hasn't occurred yet but may happen eventually. It's true that pandemic buyers are more open to loosening gun laws overall. However, an intensity gap remains between them and pre-pandemic gun owners.
Pre-pandemic owners were 13 points more likely to strongly favor allowing people to carry concealed guns in more places and 14 points more likely to strongly favor permitless carry. Five percent more pre-pandemic owners strongly preferred armed teachers too.
Still, pandemic first-time buyers were more passionate about shortening wait times than pre-pandemic owners by two points. And they were much more likely to strongly agree with loosening all of those policies than people who don't own guns.
That implies Americans' desire to lessen gun restrictions increases the longer they personally own a gun. It leaves a lot of room for new gun owners to upgrade gun rights on their list of political priorities. It's not a sure bet that will happen, but the possibility is now backed by more than just speculation.
---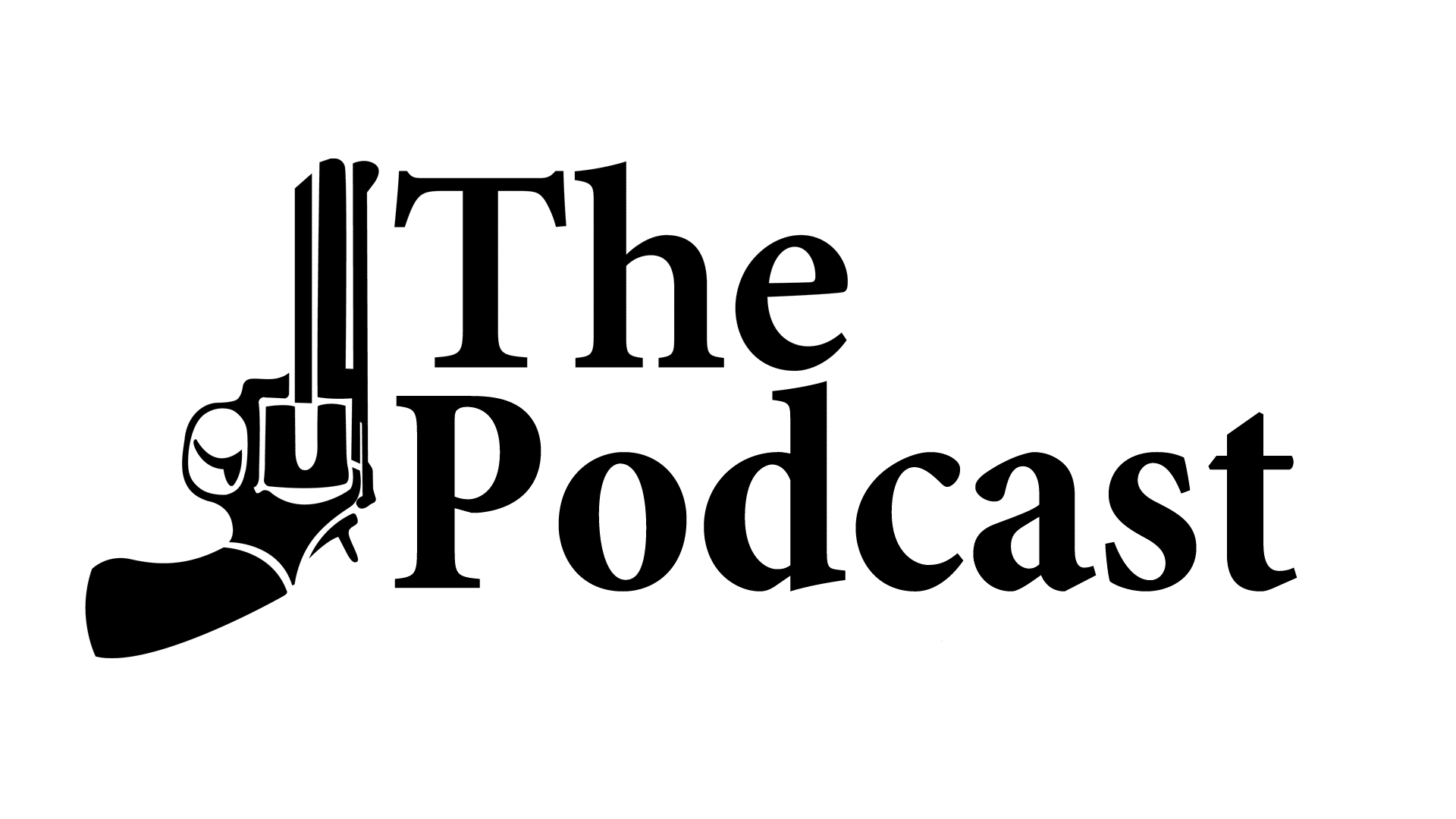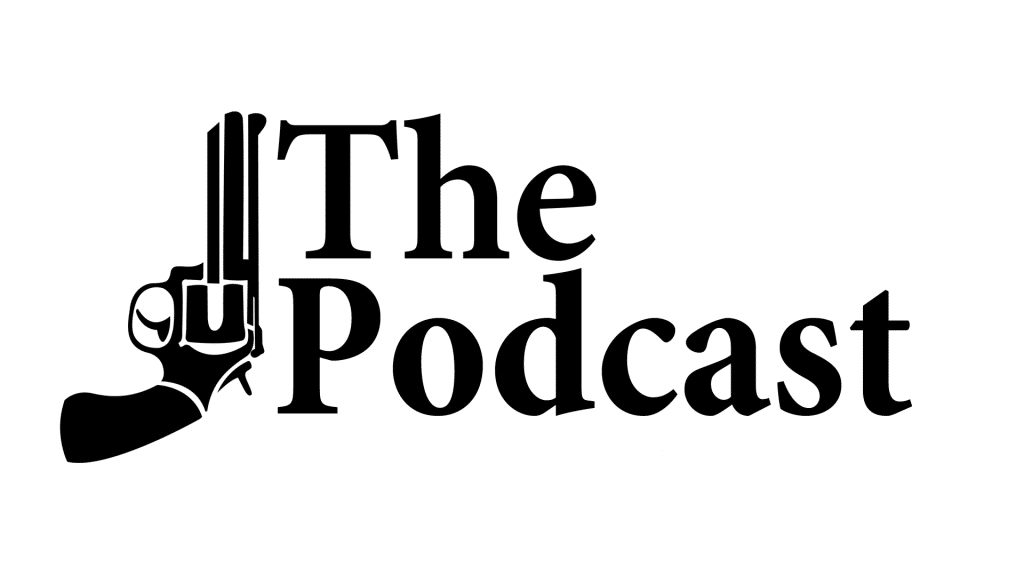 Podcast: National Review's Charles Cooke on Florida Permitless Carry and Biden's Supreme Court Nominee
By Stephen Gutowski
Florida is going to have a special session where Governor Ron DeSantis (R.) says he hopes permitless gun-carry is added to the agenda. So, who better to bring on the show to discuss this news than Florida Man Charles Cooke?
The National Review senior writer joined the podcast to give some insight into the state of the proposal. He said it will likely be an uphill battle to get the policy through the legislature even with the backing of DeSantis. He also explained the unique nature of Florida's gun laws which lag behind those of other red states despite the Sunshine State's reputation as the "Gunshine State."
Cooke also weighed in on the success of the permitless carry movement thus far. He said the momentum generated by the incredible sweep gun-rights advocates have been able to pull of in such a short period of time will generate enough pressure to get the policy passed in Florida. But, he said, it might not be until next year.
We also look at what Ketanji Brown Jackson's confirmation hearings revealed about her views on the Second Amendment.  She has a sparse record on guns, but she was nominated by a staunch gun-control proponent and the gun-control groups all support her. However, there is some reason to believe she may take a more expansive view of the Second Amendment than previous Democratic nominees.
Plus, Contributing Writer Jake Fogleman looks at new data on first-time gun owners and we have another member segment!
You can listen to the show on your favorite podcast app or by clicking here.
You can also watch the show on our YouTube channel.
---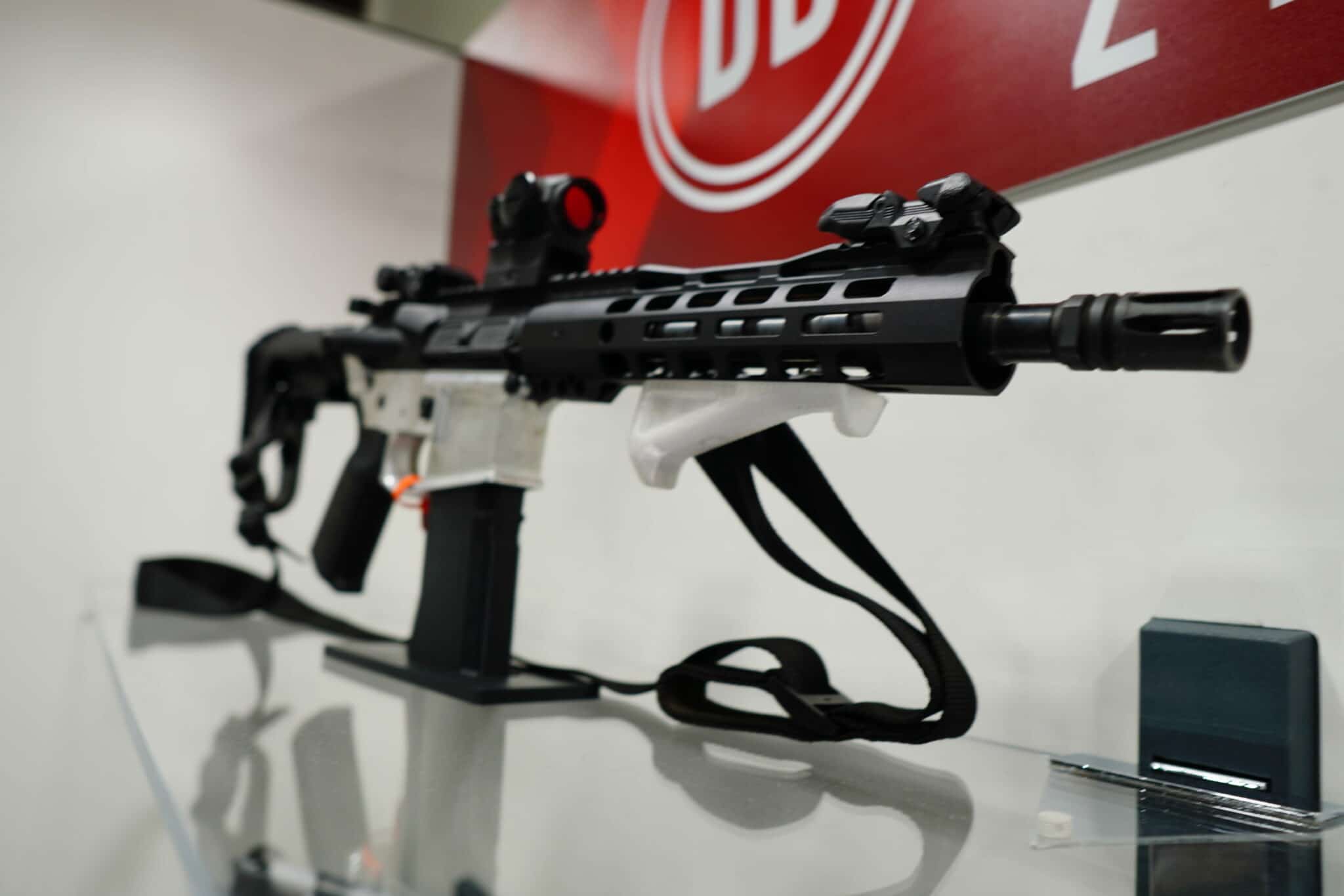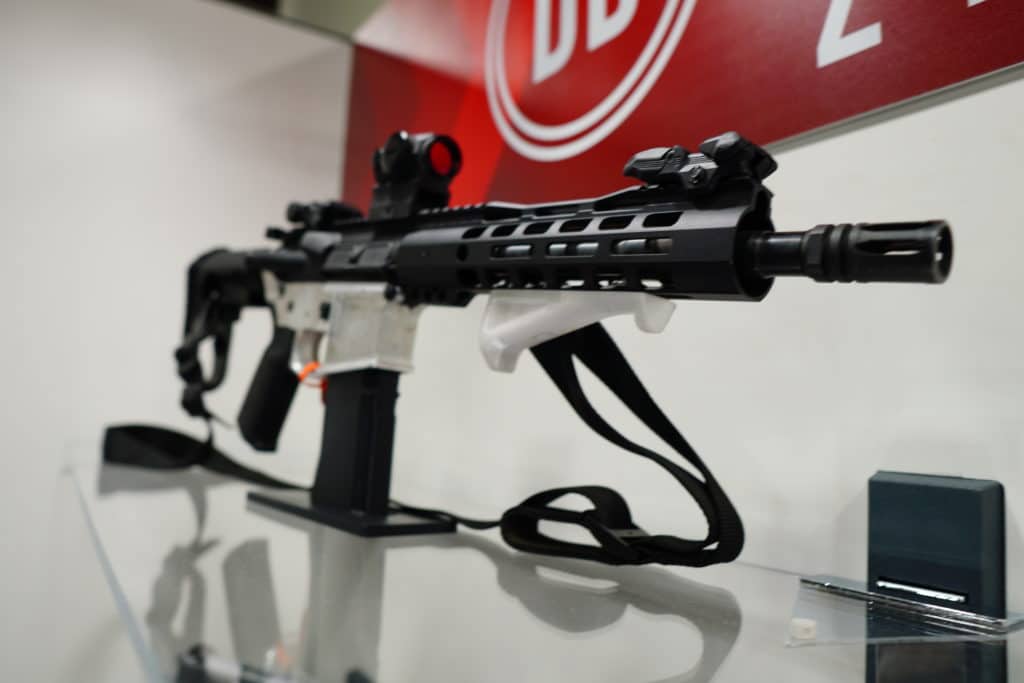 Analysis: 'Ghost Gun' Bans Pick Up Steam [Member Exclusive]
By Jake Fogleman
"Ghost gun" bans are sweeping their way across blue America with Maryland's legislature sending one to the desk of Governor Larry Hogan (R.) this week.
Earlier this month we covered how gun-carry politics have undergone a revolutionary transformation as liberalized carry laws have swept the nation. But permissive laws surrounding gun carry are not the only policies to see fast-moving adoption. Indeed, gun-control activists have had their own success in recent years.
Take for instance the movement of "red flag" legislation. Those laws generally allow police or family members (or others depending on the state) to petition a state court to order the temporary removal of firearms from a person who may present a danger to others or themselves. Though temporary, the orders can often be obtained in special hearings without the accused present which has led Democrats and Republicans to fall mostly on opposite sides of the issue.
In the mid-2000s, only two states—Connecticut and Indiana—had versions of this legislation on the books. By 2017, the number had grown slightly to five states. Now, 19 states plus the District of Columbia have some form of process to allow for the court-ordered seizure of firearms from someone deemed a risk to themselves or others. That represents a nearly fourfold increase in the adoption of the policy over just the past five years.
Unfortunately for advocates, adoption of "red flag" laws appears to have stalled with the remaining holdout states having electorates that are generally opposed to the idea. However, gun-control activists have begun chalking up wins on another policy as of late. It's one that could very well share a similar trajectory: "ghost gun" regulation.
"Ghost gun" is the name given by gun-control activists to any firearm that does not have a serial number. However, it is generally used to refer to homemade firearms often constructed with the help of a 3D printer or CNC machine. Homemade firearms have been legal since the founding, but they have exploded in popularity among hobbyists over the last decade as improvements in technology have democratized the process of manufacturing well-functioning firearms. At the same time, they have experienced increased scrutiny from lawmakers and the media.
Reports of their increasing prevalence in crime have also added to the scrutiny, though the true extent of their use in crime can be difficult to parse. Reports on "ghost guns" at crime scenes often don't break out counts of homemade firearms from traditionally manufactured firearms that have had their serial number illegally removed.
Though self-manufacturing a non-serialized firearm for personal use remains legal under federal law for those who aren't otherwise prohibited from owning guns, California became the first state to crack down on the practice in 2016. It began requiring all homemade gun makers to pass a background check, engrave a serial number into guns they make, and register them with the state. Since then, the restrictions have only gotten more stringent in California and other deep blue states.
Now, nine states plus the District of Columbia now have adopted policies regulating the sale, transfer, manufacture, and/or possession of unserialized firearms and firearm parts. That number could grow to ten states in the very near future, depending on what Governor Hogan decides to do with his state's proposal.
Beyond movement at the state level, several municipalities have also taken steps to ban unserialized guns and gun parts. At the federal level, President Joe Biden (D.) has directed the ATF to initiate a new rule that would redefine what constitutes a firearm under the law in order to crack down on parts kits for making homemade firearms. The finalized rule is currently expected to be published in June.
If the final version is anything like the initial proposal, advocates of "ghost gun" regulation will have achieved something neither gun carry proponents nor "red flag" law supporters have been able to achieve thus far: a tangible policy victory at the federal level.
It remains to be seen if "ghost gun" laws will continue to pass in other blue states that don't yet have any regulation on the books. It seems likely that the laws will at least share a similar trajectory as red flag laws did, particularly as the issue of homemade firearms continue to get mainstream media attention.
---
That's it for now.
I'll talk to you all again soon.
Thanks,
Stephen Gutowski
Founder
The Reload