Much of the recent focus on the successes of the gun-rights movement has been on the liberalization of right-to-carry laws. And there is good reason for that. Public perception and legislation around the practice of concealed carry have changed dramatically over the last few decades.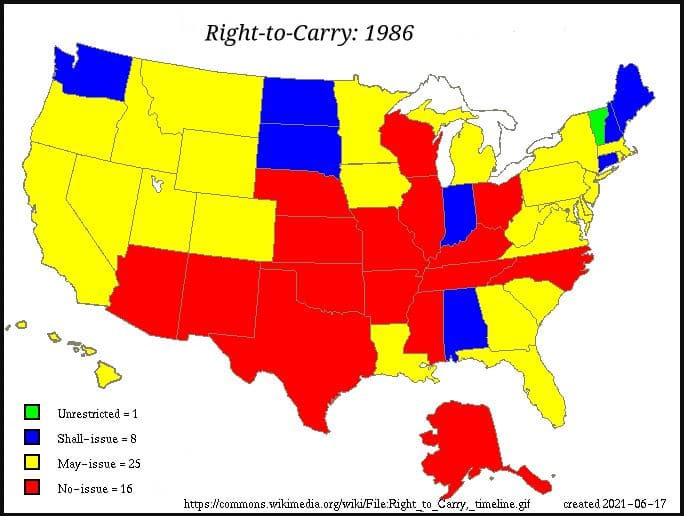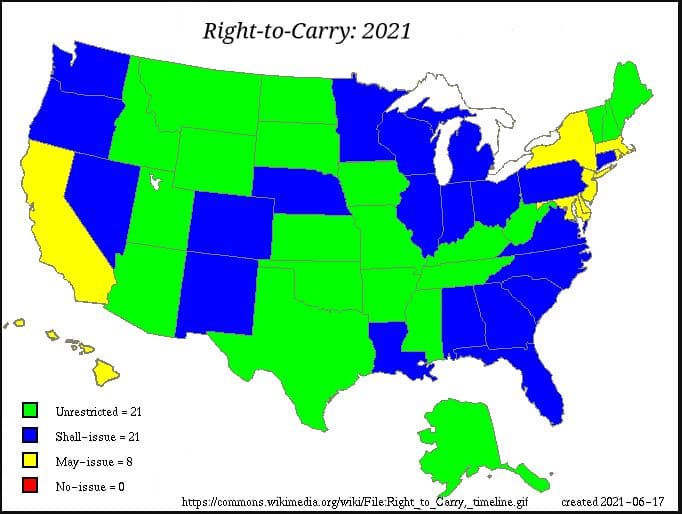 However, another major shift in public opinion has been largely taken for granted: the normalization and acceptance of handgun ownership.
It may seem trivial now, but handguns used to be public enemy number one in the American gun debate. The latest Gallup poll showing declining support for gun control also tracked a historic low in support for banning handguns, at 19 percent. But in 1959, the first year Gallup began polling the issue, 60 percent of people said the federal government should ban handguns for everyone except the police.
It can seem like a novelty now that such a question would even be asked by pollsters, given that no prominent politician or gun control organization even talks about a handgun ban as a policy proposal anymore. But that's precisely the point. It's no longer considered a serious policy proposal even among those more hostile to guns. The same poll found that even though 91 percent of Democrats say gun laws should be stricter, only 40 percent now support a handgun ban.
But just a few decades ago, it was a completely different story. Even prominent Republicans expressed support for handgun regulation. In 1972, then-President Richard Nixon reportedly expressed a desire to ban all handguns to his aides, saying "I know the rifle association will be against it, the gun makers will be against it, but people should not have handguns."
Later that same year, he publicly supported a bill that sought to ban "Saturday night specials"—inexpensive handguns often used in crime—before it ultimately died in the House after passing the Senate.
Major gun control organizations of the time were named things like the National Coalition to Ban Handguns and Handgun Control, Inc.
But, as time went on, sensibilities around gun regulations began to change. Prominent politicians stopped calling for handgun bans as they continuously declined in popularity among the general public, and the gun-control organizations were also forced to shift focus. The National Coalition to Ban Handguns became the Coalition to Stop Gun Violence, and Handgun Control, Inc. became today's Brady Center to Prevent Gun Violence.
Major gun control priorities shifted to things like "assault weapons" and magazines holding more than ten rounds. At the same time, handguns quickly became the most commonly-owned type of firearm in the country. Finally, public acceptance of handgun ownership culminated in the landmark 2008 Supreme Court decision in District of Columbia v. Heller, where the court ruled that Americans had a constitutional right to own a handgun for self-defense.
Over the course of a few decades, the policy landscape has gone from one where three out of every five Americans was ready to completely ban the private ownership of handguns to one where less than one out of every five is in favor of such a proposal. Now 72 percent of all gun owners say they own a handgun, and it is recognized as constitutionally protected conduct.