Before we get into this week's newsletter, I want to offer up remembrance of 9/11. It's been 21 years now, but the horror of that day can still feel fresh at times. So too can the unity that followed. May we never forget that day and those we lost.
We had something of a Friday news dump two days ago. The group that oversees merchant codes for the credit card industry announced it would create a code for gun stores. This isn't necessarily a unique situation since most specialty stores have their own code. On its own, the change isn't terribly concerning.
But, as I explain in an analysis piece, the change was pushed by gun-control advocates as a broader plan to surveil gun buyers in a half-baked attempt to identify the next mass shooter.
Contributing Writer Jake Fogleman takes an in-depth look at a less-concerning attempt to understand the gun-buying habits of Americans. The National Firearms Survey provides new insight into just how common AR-15s and magazines holding more than ten rounds are among gun owners. With the survey finding vast swaths of America own both, Jake explains how that result could affect bans on both items, given what the Supreme Court has said about how far Second Amendment protections extend.
Plus, Georgetown Professor William English joins the podcast to explain his largest-ever survey of gun owners.
---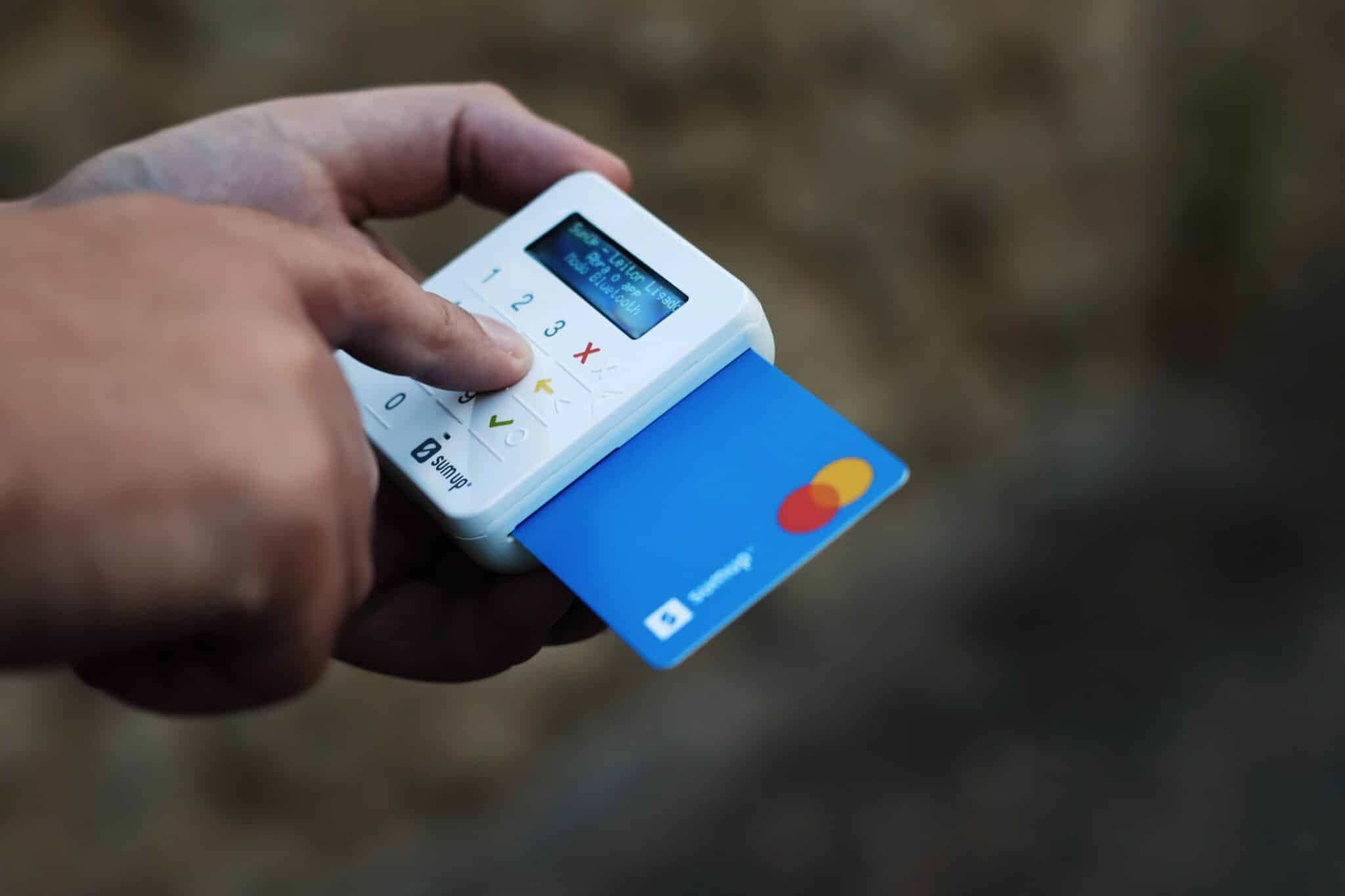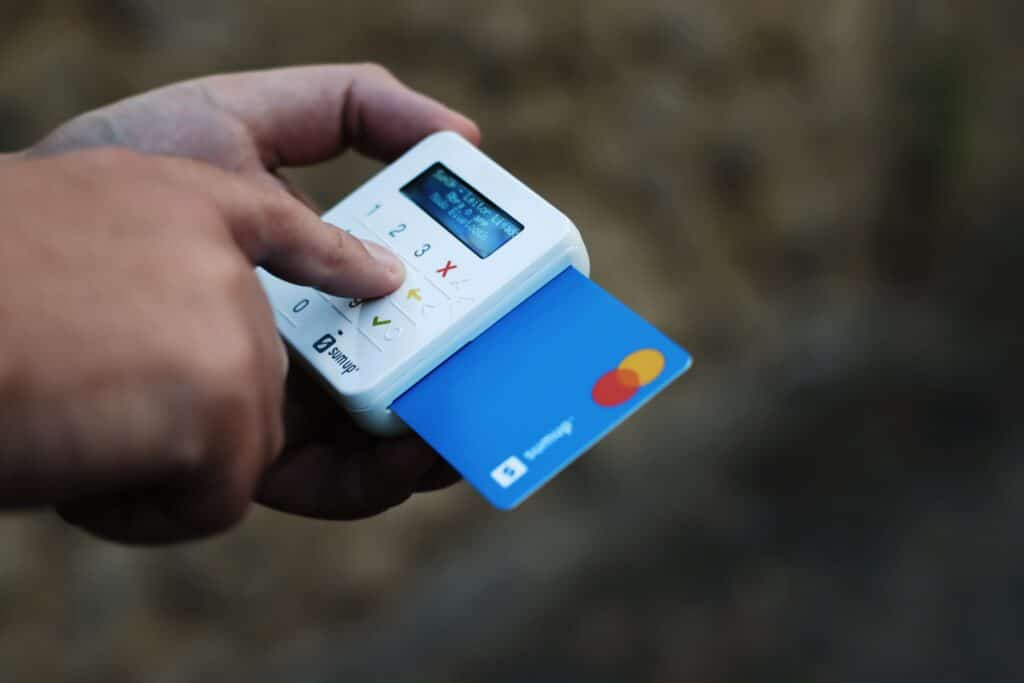 Analysis: What the New Credit Card Code for Gun Stores Means for Gun Buyers [Member Exclusive]
By Stephen Gutowski
The group that oversees credit card merchant codes agreed to create one for gun stores on Friday.
As first reported by Reuters, the International Organization for Standardization (ISO) created a specific code for gun stores. As is the case for most specialty stores, purchases made at gun stores will now be categorized in bank records. Visa, Master Card, and American Express announced they would start using the new code on Saturday, according to the Associate Press.
That doesn't sound so controversial on the surface. After all, almost every industry has a merchant code. And it may end up not being very controversial if things don't progress past this first step.
However, this is just the first step for the people behind this change. And it's one that gun-control advocates have been pursuing for years. It's part of a broader–if half-baked–attempt to surveil and scrutinize gun sales.
Amalgamated Bank, an activist financial institution deeply connected to liberal interest groups, including the top gun-control groups, has been pushing the ISO to adopt a specific gun merchant code for a long time. The move had been rebuffed by opposition from other financial institutions, including the major credit card companies. But they received additional support from Democratic politicians during its most recent successful push.
The goal of the move is to create a kind of private surveillance system for gun-related commerce in the United States. The general hope is that banks will use the new code to watch for "suspicious" buying patterns and then report their own customers to authorities for further investigation. The idea was inspired by a 2018 New York Times report on how mass shooters have used credit cards to buy their guns.
"We all have to do our part to stop gun violence," Priscilla Sims Brown, president of Amalgamated, told The Times on Friday. "The new code will allow us to fully comply with our duty to report suspicious activity and illegal gun sales to authorities without blocking or impeding legal gun sales."
There are several issues with this approach, though. The first, as exemplified in Ms. Brown's quote, is the code will not help banks determine if a sale at a gun store is illegal. That's why we have FBI background checks on all sales made by those gun dealers.
In fact, it won't even track actual gun sales. It will track all sales made at the stores designated under the new code, which probably won't be all stores that sell guns. Many, possibly most, gun sales in America are made, like most things, through big box retailers.
It's unclear whether ISO will reclassify retailers like Cabelas, Dick's Sporting Goods, or Sportsman's Warehouse.
Even if they are, the merchant code itself provides no insight into what a credit card customer is actually buying at a store. The code doesn't give granular information on what the customer purchased. $5,000 spent at Cabelas could be on one high-end rifle, a dozen cheaper guns, an expensive BBQ grill, or a couple of kayaks. Similarly, the same amount spent at a gun shop could be on a large safe, a collector-level gun, or any number of other products.
It's difficult to imagine a pattern that could be identified through the use of merchant codes that catches potentially dangerous people (who are either passing background checks to lawfully buy guns or, perhaps, not buying any guns at all in this scenario) without also entangling a vast number of innocent people. This is especially true when IDing potential mass shooters (who remain statistically rare) through their credit card usage, as suggested by The Times.
Their reporting indicates that one of the shooters, whose name I will not repeat here, bought three guns over the course of two months. They spent $11,000 across several different cards and retailers on things that included slings and paper targets. A different shooter bought two guns, some magazines, and a few thousand rounds of ammo in a week.
In a country where over a hundred million people own more than 400 million firearms and Americans hold a total of $841 billion in credit card debt, it simply isn't that unusual for people to finance thousands of dollars worth of gun-related purchases over the course of a few weeks or months. It may not be a financially sound idea to finance gun purchases, but it isn't remotely evidence of any wrongdoing.
The whole scheme strikes me as similar to noticing that mass shooters often use cars to drive to where they carry out their attacks and then trying to get the auto industry to screen all buyers for whether they own a gun and then have them report all those gun-owning car buyers to the police on the off chance they might turn out to be a mass shooter. It doesn't make much sense, and all you'll end up accomplishing is overloading the police with useless leads.
And reporting tens or hundreds of thousands of customers per year to the police on the extremely dubious thought that spending some randomly-determined amount of money at a gun store (on things that might not even be guns) doesn't strike me as a particularly good business practice. Its unlikely customers will appreciate being reported to the police on such thin evidence. Visa's early comments on the change indicate they aren't planning to do that. At least, not voluntarily.
"Following ISO's decision to establish a new merchant category code, Visa will proceed with next steps, while ensuring we protect all legal commerce on the Visa network in accordance with our long-standing rules," the payment processor told The Associated Press.
But this is just the first step in what gun-control advocates ultimately want to see. As The Times lays out in its 2018 piece, trying to track some kind of predictive gun buying pattern for mass shooters would require much more invasive tracking of all gun-related sales by the financial industry. The bank would need to know not just that you were buying something from a gun store but what exactly you were buying. And it would need to cross-check those purchases with all the other gun-related purchases you made with your credit and debit cards from other banks.
Plus, the process would likely require government guidance, as has been the case with fraud reporting or terror finance tracking. The bigger vision seems to be creating a public-private surveillance system that tracks the gun buying habits of every credit and debit card customer in the country.
Failing that, the merchant code also makes it easier to pressure banks into cutting off the use of their financial products to buy from gun stores. Private and public actors have been trying to get banks to cut off financing to gun makers and dealers for decades, with varying degrees of success. This move makes it simpler to push for cutting off financing to gun buyers as well, even though that may prove to be a much steeper ask of banks given how vital lending to consumers is for their core businesses.
The adoption of a merchant code for gun stores is unlikely to amount to very much on its own. But if those other steps fall into place, the most likely outcome will be new suspicion cast on a huge number of gun buyers with little real impact on preventing gun crime or mass shootings. It may also result in further limits on the ability of Americans to gain access to firearms through the same financial institutions they use for the vast majority of their other purchases.
---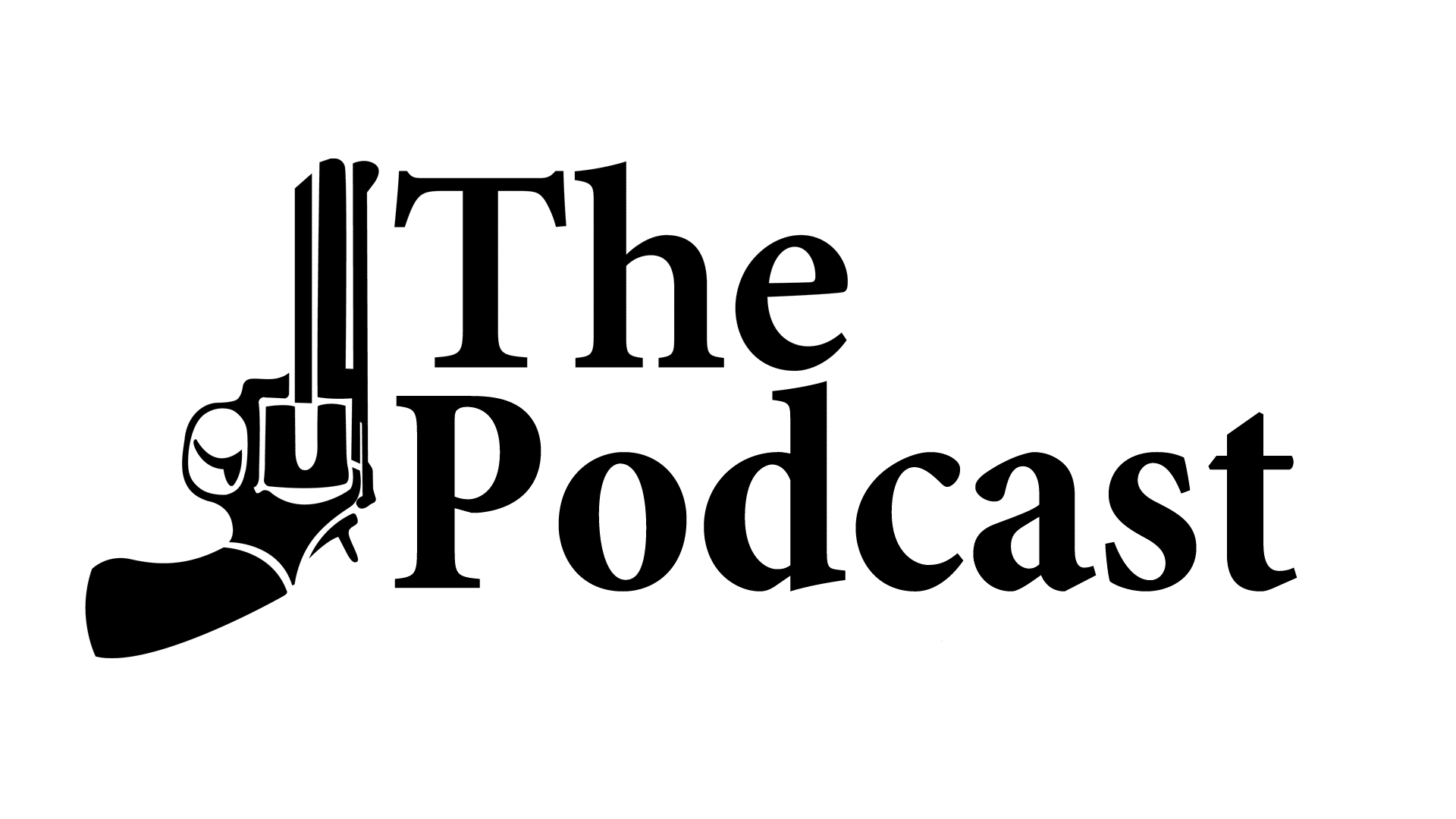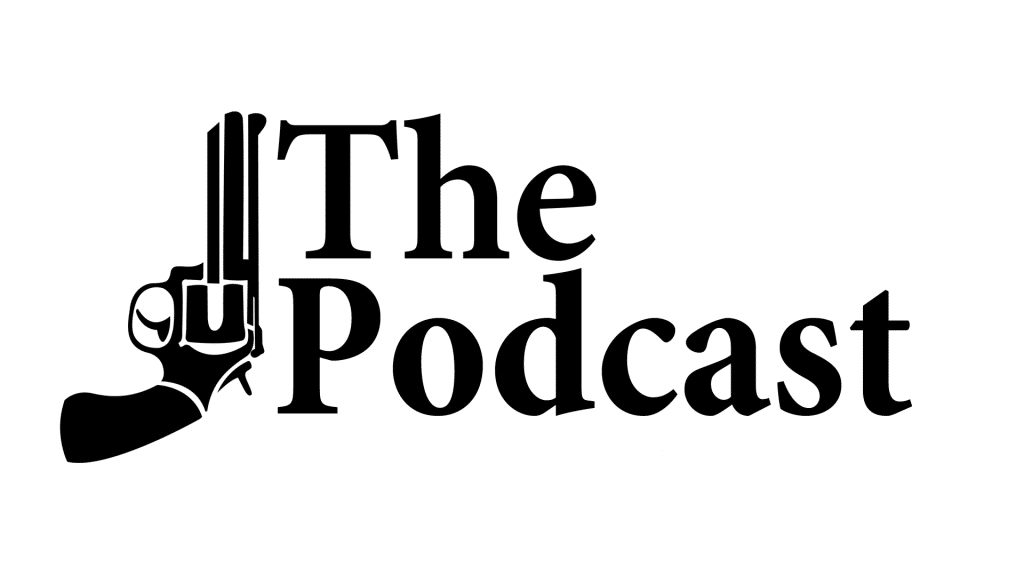 Podcast: Georgetown Professor on His Groundbreaking Survey of Gun Owners [Member Early Access]
By Stephen Gutowski
We took a look at the largest-ever survey of gun owners this week. I covered the topline results, and Contributing Writer Jake Fogleman wrote an analysis for members on what the survey showed about AR-15s in American society. We plan to write quite a bit more on the study because of how much high-quality data is in it.
That brings us to this week's podcast. Georgetown Professor William English, who conducted the survey, joins us to discuss the details.
English said he wanted to update the evidence and address some common critiques of well-known gun owner surveys from a few decades ago. With new methods of carrying out scientific surveys, he was able to actually exceed those previous surveys by growing the number of respondents to the point where there were enough in every state to be representative. The massive sample size helped English deliver new insights on the diversity of gun ownership and how common gun carrying has become throughout the country.
It also backed up other evidence on how frequent defensive gun uses are and how many Americans own magazines that hold more than ten rounds. English said the gun owners he surveyed reported using a gun for self-defense about 50 million times, a number that works out to about 1.6 million per year. He also found that most gun owners have bought the kind of magazines targeted by bans in some blue states.
English also explained why he decided to use a survey to measure gun use and responded to some of the criticism self-reported self-defense incidents have faced over the years. He said his research on guns in America is only just getting started. He plans to publish several more papers on the study in addition to writing a book tackling the benefits and drawbacks of America's culture of civilian gun ownership.
Plus, Jake and I talk about Smith & Wesson's sales falling off a cliff last quarter and what it means for the company moving forward.
You can listen to the show on your favorite podcasting app or by clicking here. The full episode is also available on our YouTube channel. As always, the show is available for Reload Members on Sunday and everybody else on Monday.
---
Come on the Podcast
One of the many perks of a Reload membership is the opportunity to appear on the podcast for a special segment. If you're interested in joining me, simply reply to this email. Come on the show! I promise we don't bite!
---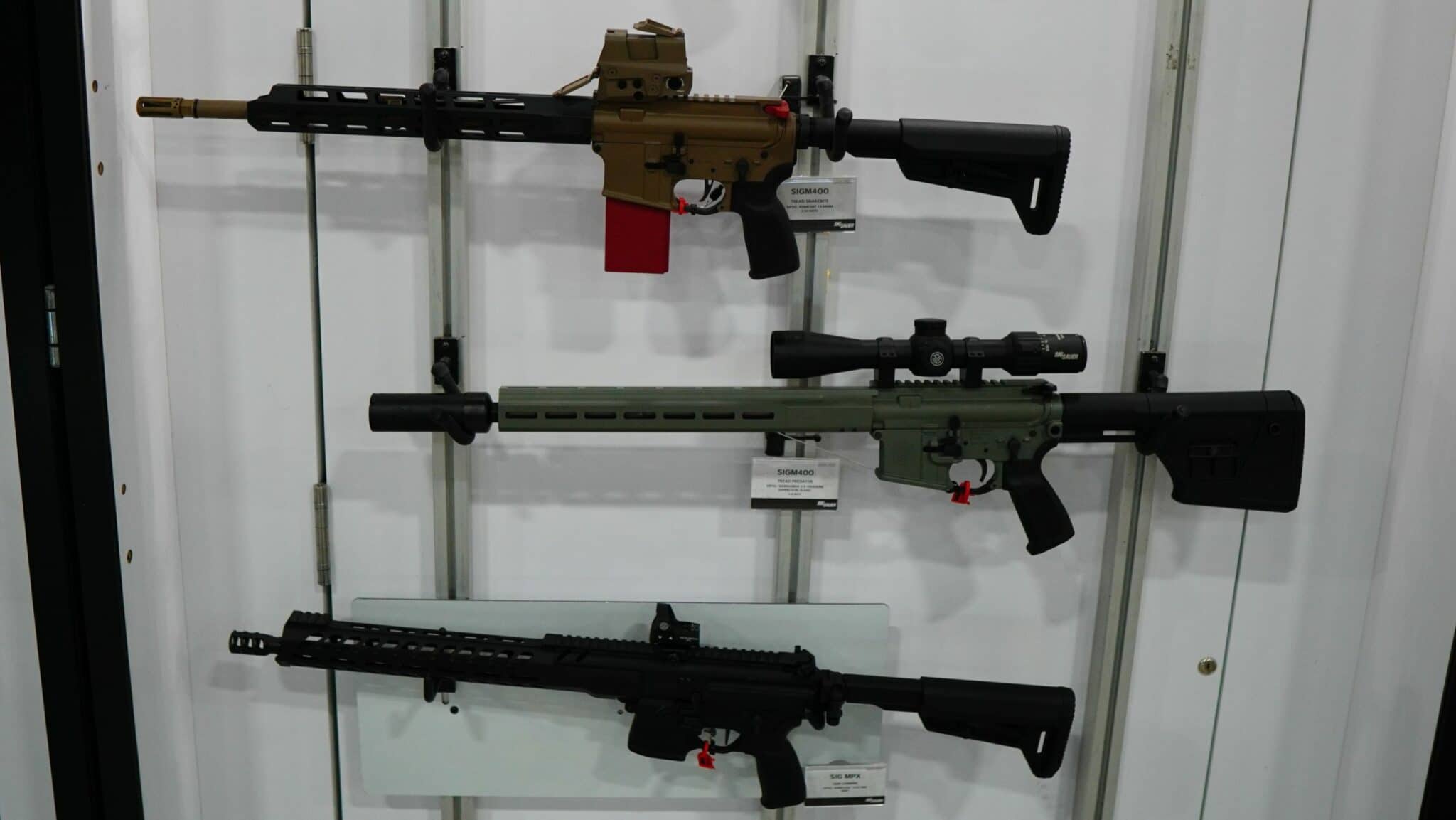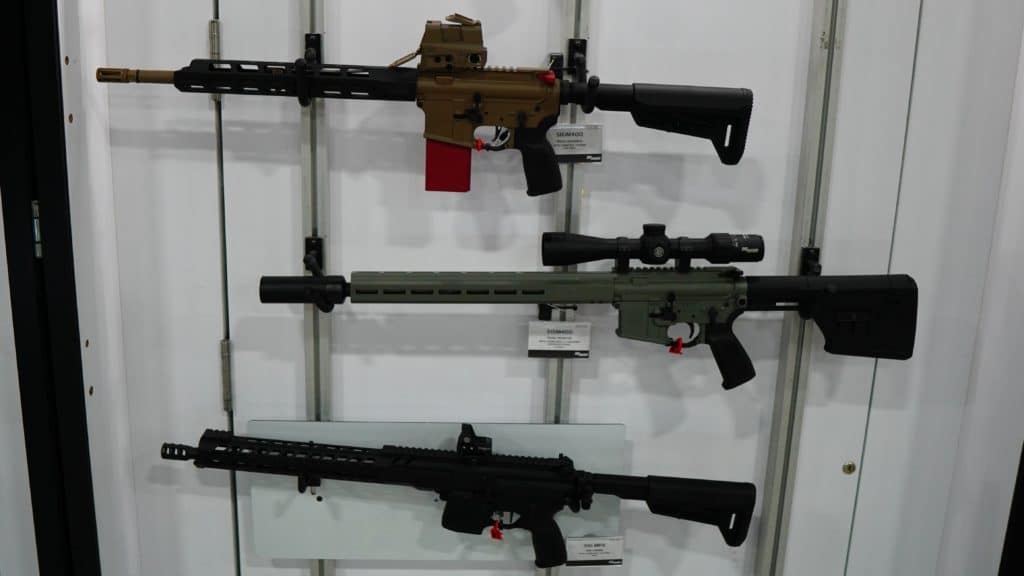 Analysis: Survey Data Shows the 'Common Use' of AR-15s, Magazines [Member Exclusive]
By Jake Fogleman
Are AR-15s and magazines capable of holding more than 10 rounds of ammunition examples of arms "in common use for lawful purposes" and, therefore, protected by the Second Amendment? Or do they represent "dangerous and unusual weapons" that can be banned by governments?
New data gleaned from the largest-ever survey of gun owners is more evidence the former is true.
The National Firearms Survey, conducted in 2021 by Georgetown professor William English and updated earlier this year, queried 16,708 gun owners across all 50 states to find out, among other things, just how much AR-15s and so-called high-capacity magazines have permeated the civilian market.
The survey found that "30.2% of gun owners, about 24.6 million people, indicated that they have owned an AR-15 or similarly styled rifle." It then asked how many of those rifles each respondent owned, finding an average of 1.8 rifles per reported owner, with the median owner having owned just one.
"This suggests that up to 44 million AR-15 styled rifles have been owned by U.S. gun owners," English wrote.
Respondents were also asked for what purpose they owned an AR-15, with nearly two-thirds of owners citing home defense and recreational target shooting—the two most commonly cited reasons.
As for ammo magazines, 48.0% of gun owners said they've owned one that holds more than ten rounds. That suggests that roughly 39 million adults in the U.S. over the age of 18 have owned a "high-capacity" magazine, according to English. He estimates that U.S. gun owners have owned up to 269 million handgun magazines that hold over 10 rounds, and up to 273 million of such rifle magazines. As with ARs, home defense and recreational target shooting were again the two most common reasons indicated for owning the magazines.
The survey data provides fresh insight into the central question at issue in the debate over the legality of "assault weapons" bans and magazine capacity limits.
Standards for each vary by jurisdiction, but almost all assault weapons laws are expressly aimed at banning the sale of AR-15s and similar rifles. Likewise, magazine restrictions almost uniformly limit civilians to ten rounds (Colorado is the only state that currently defines "large capacity" as greater than 15 rounds).
The bans have become increasingly politically salient in recent months, particularly after a string of high-profile mass shootings earlier this summer. Public support for the bans ticked up in a recent poll, and the House of Representatives was able to pass the first federal ban in nearly three decades.
At the same time, gun-rights groups have gone on the offensive in states across the country to challenge similar bans at the state and local levels now that the Supreme Court has set a roadmap for how they should be evaluated.
In Heller, the Supreme Court found that the Second Amendment protects arms "typically possessed by law-abiding citizens for lawful purposes." The court further clarified the scope of this protection by drawing on the 1939 decision in United States v. Miller, stating "Miller's holding that the sorts of weapons protected are those 'in common use at the time' finds support in the historical tradition of prohibiting the carrying of dangerous and unusual weapons."
As for the appropriate legal test for reviewing each specific Second Amendment challenge, Justice Thomas was quite explicit in his Bruen opinion.
"When the Second Amendment's plain text covers an individual's conduct, the Constitution presumptively protects that conduct," Justice Thomas wrote. "The government must then justify its regulation by demonstrating that it is consistent with the Nation's historical tradition of firearm regulation. Only then may a court conclude that the individual's conduct falls outside the Second Amendment's 'unqualified command.'"
In evaluating modern bans on AR-15s and magazines capable of holding more than ten rounds, judges will be looking at whether such items constitute weapons "in common use" and whether they're "typically possessed by law-abiding citizens for lawful purposes." If so, then the Second Amendment presumptively protects their ownership. Governments who wish to ban the sale and possession of ARs and magazines would then have the burden of proving that such restrictions have a historical analogue near the time of the founding.
Presumably, items owned by nearly one-third and one-half of all gun owners, respectively–at numbers ranging from tens to hundreds of millions in civilian possession–would satisfy a "common use" test. Home defense and recreational shooting certainly qualify as "lawful purposes" for which such items can be used as well.
The few historical analogues for complete categorical bans on types of arms rely upon the regulation of dangerous and unusual weapons. But courts may find a weapon that is "in common use for lawful purposes" is definitionally impossible to classify as "dangerous and unusual."
Under such a test, it's difficult to see how AR-15 and high-capacity magazine bans survive in court.
---
That's it for now.
I'll talk to you all again soon.
Thanks,
Stephen Gutowski
Founder
The Reload