HARRISBURG, PA – The NRA held its first significant gathering in nearly two years in Pennsylvania's capital last week.
The 2022 Great American Outdoor Show was held at the state's sprawling farm show complex from February 5th through the 13th. It was the NRA's first major event since the coronavirus pandemic forced it to cancel the previous year's show and its last two Annual Meetings. The show went off without a hitch.
But current and former NRA members at the show expressed concern over the organization's direction, and the corruption allegations levied against top leadership–even as they stood by its mission.
"I don't like it," Tony Colgan, a former NRA member from Broomall, Pennsylvania who won't be rejoining anytime soon, said of the alleged diversion of millions of dollars towards leadership's personal expenses. "I appreciate what they do with education and all but with that kind of stuff going on, why are you gonna put your money there when they're doing that?"
The NRA did not respond to a request for comment on how many people attended the event. However, a video posted by the group shows long lines waiting to enter the show when it opened on the 5th. When The Reload attended the show on the afternoon of the 12th, attendance appeared to have slowed down a bit, but the event floor was far from empty.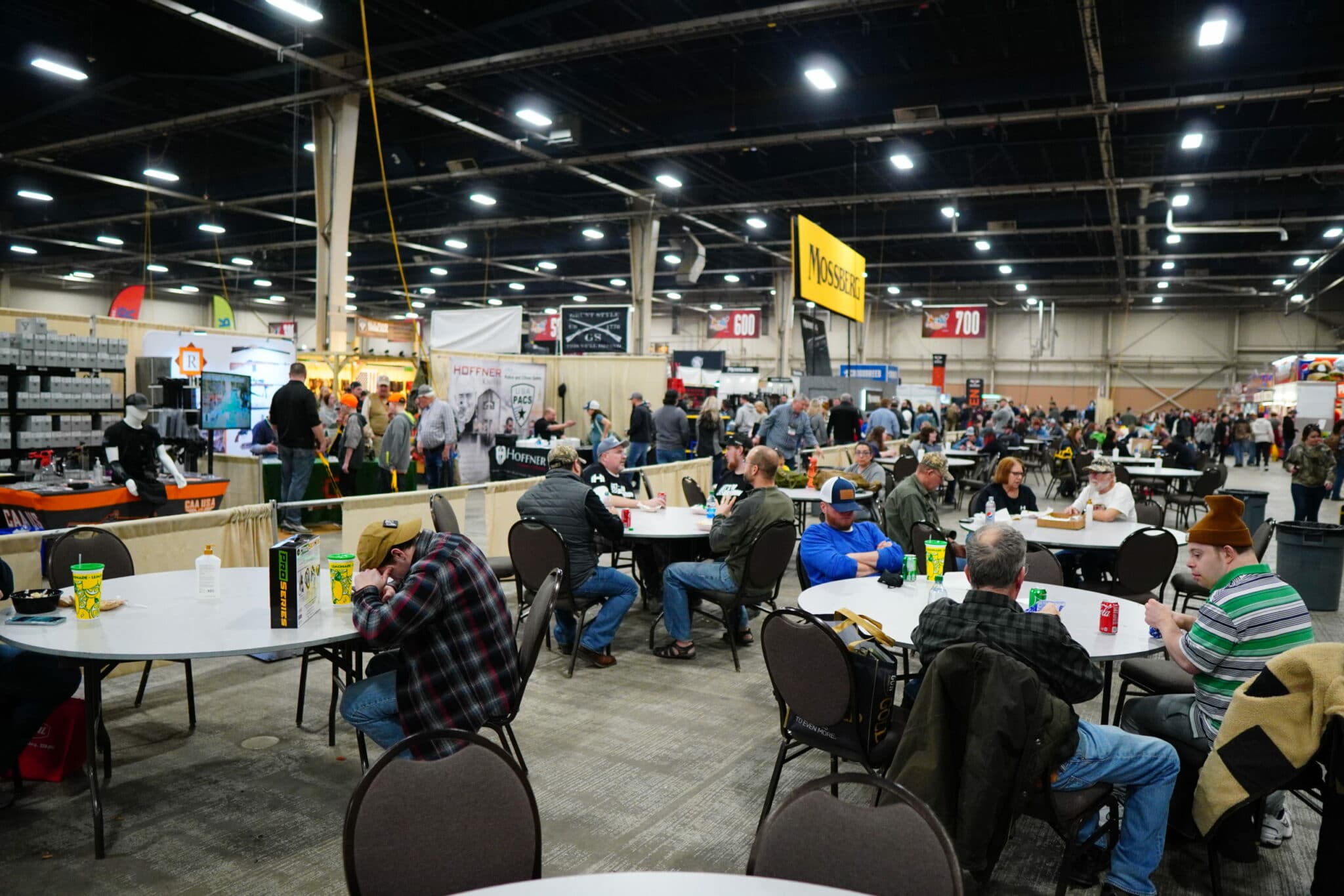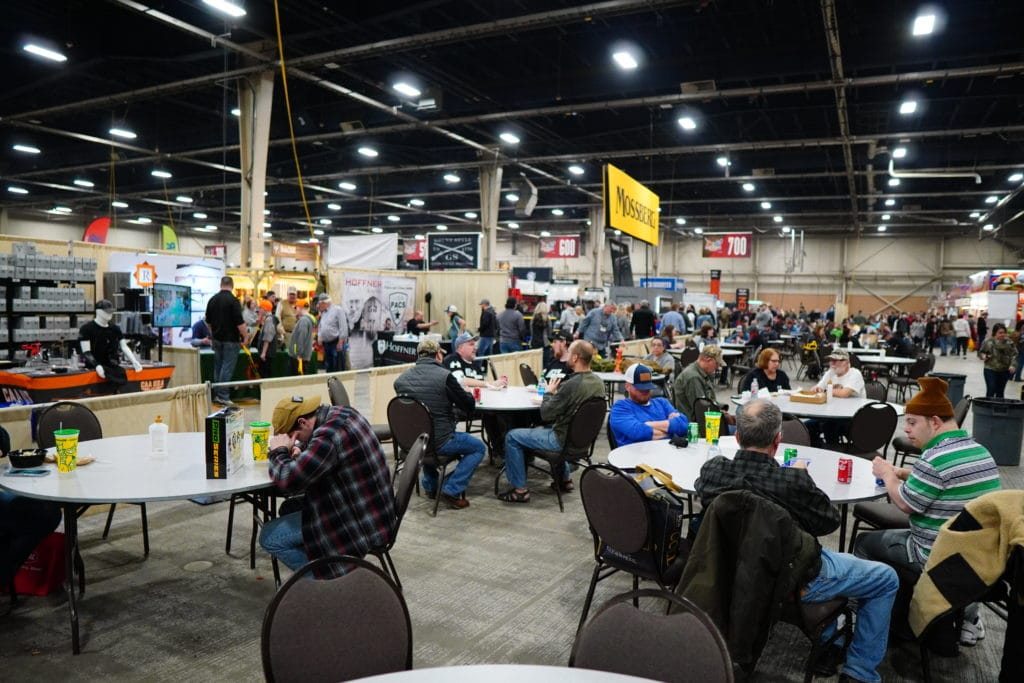 Attendees who spoke with The Reload said they were happy with the show, even if it was noticeably less crowded than in previous years.
"It's going good, but it's not as busy," David Kosierowski from Exeter, Pennsylvania said. "I remember coming here, and there'd be wall-to-wall people. It seems like it's just died down."
Jared Carr, who drove about three hours from Clarion to go to the show, said the show was busy, all things considered.
"There's a few more open spots than there normally are," he said. "But, I mean, it's still pretty cool for the era we're in."
But this year's show is not just the first since the pandemic began; it's also the first one since New York Attorney General Letitia James (D.) filed suit to dissolve the NRA over corruption allegations and the organization tried but failed to declare bankruptcy. It also comes after a 2021 internal report revealed the gun-rights group's revenues and spending had fallen by half since 2018, with legal fees skyrocketing and spending on core services, including training and community outreach, seeing massive cuts.
The internal report also revealed NRA membership has continually declined since 2018 and significantly missed expectations through much of 2021. Estate giving, which often comes from some of the group's most dedicated supporters leaving money to the NRA in their will, cratered last year as well.
The NRA described the internal report as "positive" overall and blamed the pandemic for the group's financial struggles. NRA spokesperson Amy Hunter told The Reload, "the NRA, like many others, continues to confront this global pandemic that forced the cancellation of many events and impacted revenue streams."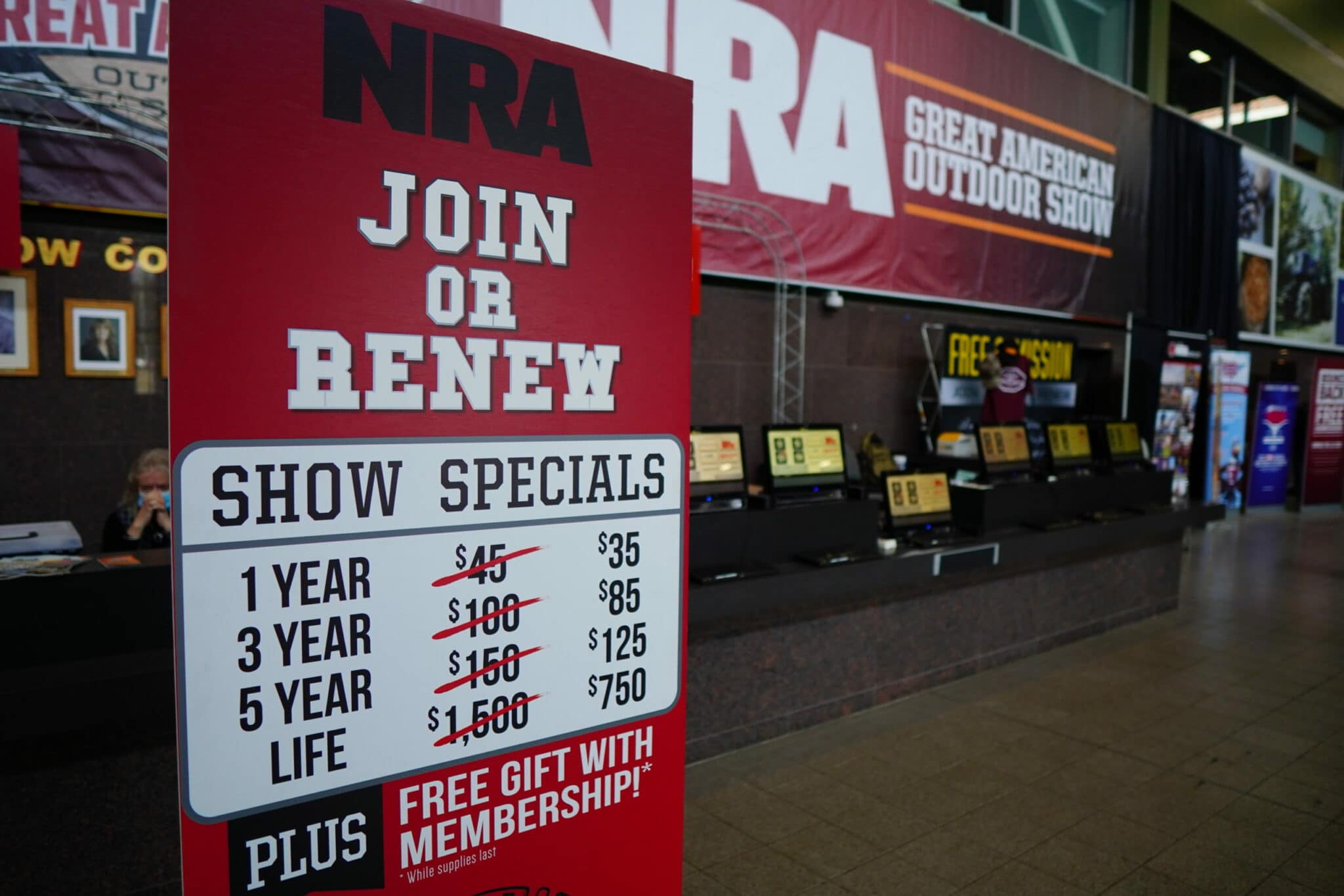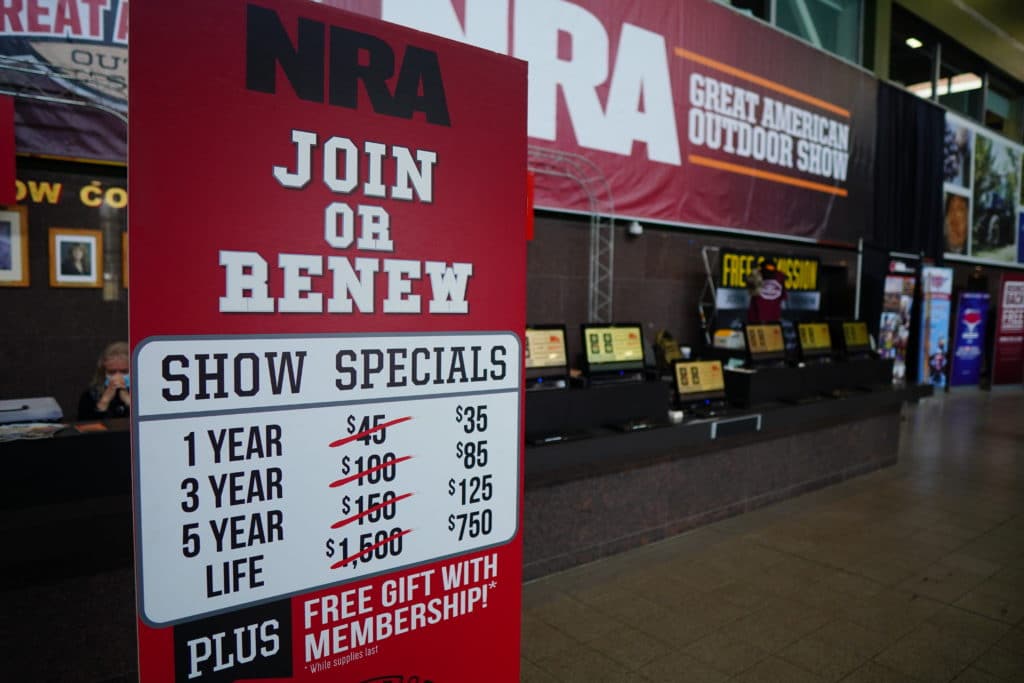 However, the membership declines and financial struggles also coincide with public accusations that NRA leadership, including CEO Wayne LaPierre, diverted the non-profit's funds towards extravagant personal expenses and entered into sweetheart deals with current or former contractors. LaPierre admitted to taking $400,000 in "excess benefits" in 2019 but is accused of taking millions more from the group to pay for expensive clothing, flights on private jets, and luxury vacations.
The accusations broke into view shortly before the NRA's 2019 Annual Meeting. They led to a power struggle inside the organization that saw CEO LaPierre prevail over former president Oliver North and former contractor Ackerman McQueen. The allegations also resulted in fervent criticism of leadership during the event's meeting of members, which devolved into a chaotic mix of shouting matches and parliamentary maneuvering.
Many current and former NRA members who spoke with The Reload at the Great American Outdoor Show said they had concerns about the allegations and how the group was being run.
David Lenkowsky, who traveled all the way from Yonkers, New York to attend the show, said he's "on the fence" about LaPierre's leadership given the allegations against him. But he's still hoping for the complete picture to come out.
"I don't like the spending as it's been reported, and I'd love to get the true truth," he said. "It all depends which news station you listen to."
He said he understands there are situations where it is acceptable for an organization to cover the travel expenses or other costs of leaders, but restraint is essential.
"I own a small business, and I understand that, let's just say, it has its privileges," Lenkowsky said. "But you know what? I'm also on my co-op board. And you have to walk a very fine line and say no to a lot of things if you want to preserve the organization. And I hope [LaPierre] is strong enough to do that."
Aaron Ondusko, an NRA life member who lives near the Ohio border, said the allegations are probably a big reason why donations and memberships have fallen. He said the group needs to figure out a way to fix the problems and move on.
"I think a lot of people are hesitant because of that," Ondusko said. "I think they clear the name up a little bit, and it'll be a lot better for people and a lot easier for them to donate."
Charlie Beck, who recently rejoined the NRA to get into a shooting club that required membership, said he traveled from about an hour away to attend the show. He echoed Lenkowsky's concerns about the trustworthiness of media reporting on the NRA. Though that isn't because he fully trusts NRA leadership.
"Also, I don't believe everything that I'm told by the NRA either," he said. "With all the propaganda and everything out there now, it's hard to figure out what's real and what's fake."
As with most groups the size of the NRA, it often faces a myriad of critiques from its members on how it approaches policy, public relations, or how it spends its money. Sometimes those critiques can clash, as was the case with Kosierowski, who won't re-up his membership because he feels the group is too liberal, and Beck, who is skeptical about remaining a member in part because he thinks the NRA plays too much to the extreme right.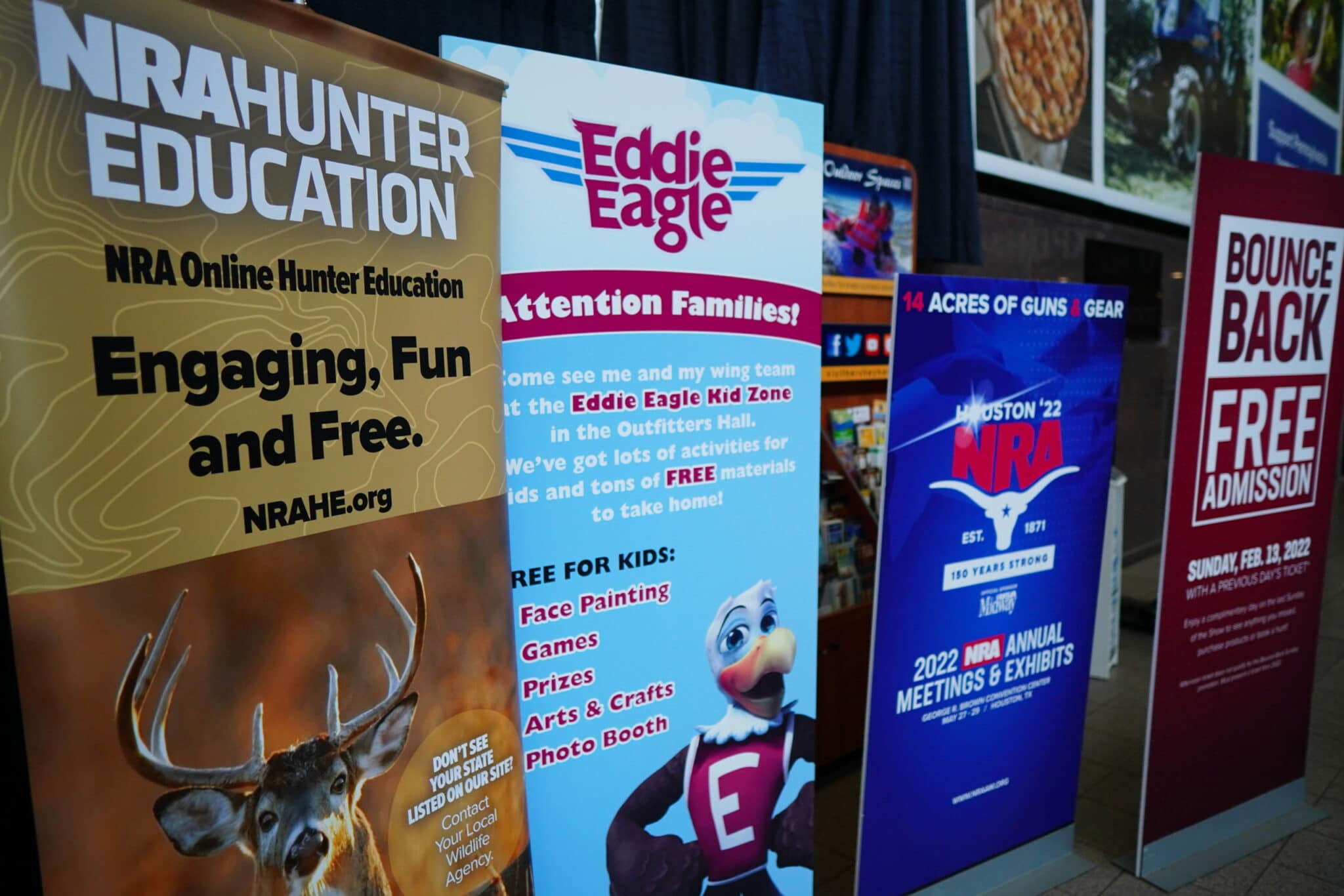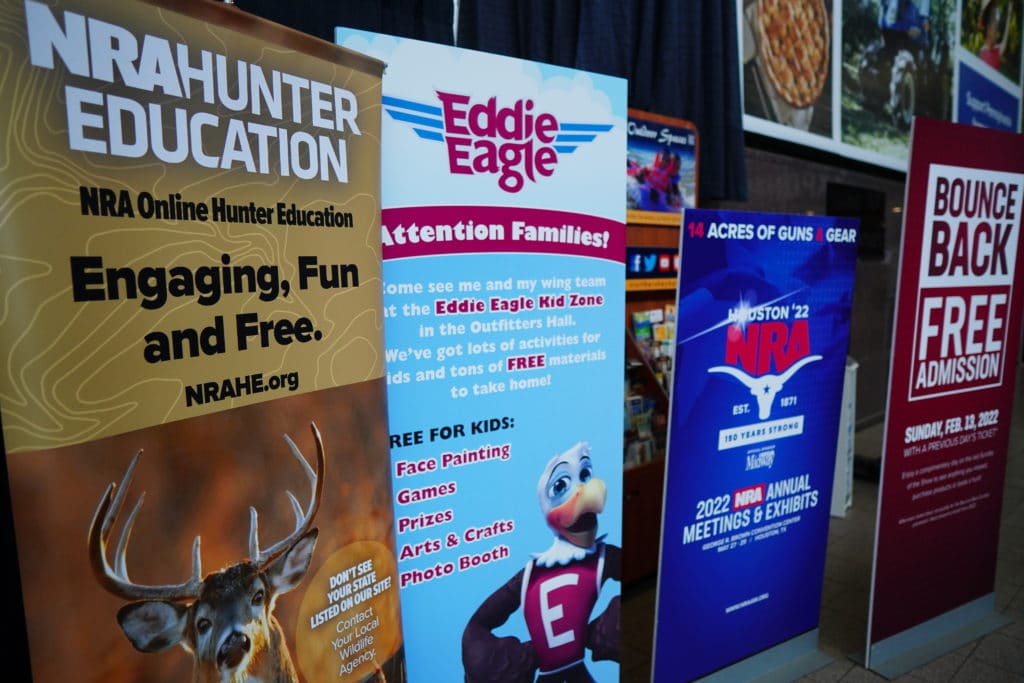 However, many members agreed the group needs to refocus its efforts on the core training programs that have seen drastic cuts over the past several years.
Cody Wolfe, who drove about three hours from Mansfield to Harrisburg for the show, said he let his membership lapse over concerns the NRA wasn't focused enough on youth outreach. He said he went through the NRA's Youth Hunter Education Program in high school but felt the program wasn't getting enough support from the group anymore.
"That kind of fell through the cracks," he said. "I think that is where they need to focus: back on the youth to make sure that we get people that are growing up around, and are safe and active in, the outdoors. That's where they need to spend their money."
"I want to see more firearm safety training," Lenkowsky said. "I want to see more firearm education, and I want to see an extension of the Eddie the Eagle [child gun-safety] program."
Ultimately, though, most of those who spoke to The Reload said they strongly believe in the NRA's mission to offer gun-safety training and gun-rights advocacy. And many said they continue to support the group despite concerns with spending or wrongdoing by the leadership.
Some, like Lenkowsky, felt they had "nowhere else to turn" when it came to effective gun-rights advocacy on the national level.
"I mean, it's not good," Carr, who let his membership lapse a while back, said. But he noted it wasn't something that would keep him from joining again if he felt his rights were threatened.
"I like what their mission is and what they stand for," Ben Santiago, who just recently rejoined the group, said. "They're very big on protecting our rights and protecting us when we have to exert our rights."
Dave Stoltzfus of Chester County said he left the group years ago but continues to value its mission. He believes the allegations against NRA leadership may have merit, but it won't stop him from rejoining if he feels gun rights are under threat.
"It could easily be true, but I still think we need the organization," he said. "I just like them protecting our Second Amendment rights. That's one of the things I appreciate about them."
Ondusko summed up the feeling among the group of NRA supporters who spoke to The Reload.
"It's a concern," he said of the corruption allegations, "but, to me, I think the NRA has done a lot of good things over the years for Second Amendment rights. It's one of those things where any big corporation is going to have scandals. I'm sure they'll do the right thing and clear everything up."
He said the group needs to "keep doing what they're doing" to protect gun rights. But it also needs to fix the problems that have derailed it last few years.
"Stay out of the headlines for stuff that makes you look bad," Ondusko said. "Stay out of the scandals. Clean up the name a little bit."
UPDATE 2-18-2022 8:06 AM EST: The headline on this piece has been changed to reflect that the last major NRA event was the Great American Outdoor Show in February 2020.